IKEA Catalog 2023 (And More IKEA News)
The end of summer has been exciting period for interior lovers for decades. And that is because for 70 years, in August, the new IKEA Catalog would land on our doormat packed with well-designed, functional, and affordable furniture and decor.
In 2021 IKEA announced that the IKEA Catalog published that year will be its last. The way we shop for furniture and acquire interior inspiration has drastically changed since IKEA first started printing a catalog in 1951 and therefor they have decided to move to a more digital way of sharing all the latest interior inspiration from IKEA.
While there will be no fysical IKEA Catalog in 2023, there will be plenty to look forward to at the end of 2022 and in 2023. Just like every year IKEA have released a bunch of new furniture and decor in time for the "new season" starting in September. And in September we will also be looking forward to Christmas when the IKEA Christmas Collection will be published.
But throughout the year IKEA will constantly release new interior collections packed with stylish, affordable, and functional design that will make your home a better place to live. So instead of the IKEA Catalog 2023, this post will be reguarly updated with the latest design news and collections from our much loved blue & yellow home store. (so make sure to bookmark it)
IKEA VARMBLIXT
In february, a new lighting and home decor collection will hit the stores. VARMBLIXT is a beautiful line of home decor and sculptural lighting products that play with light. The collection is designed by Dutch-New Zealand designer Sabine Marcelis and consists of lighting, rugs, and glassware. The VARMBLIXT collection lies in stores from February. The lighting will be added to the permanent collection, the other items are limited edition.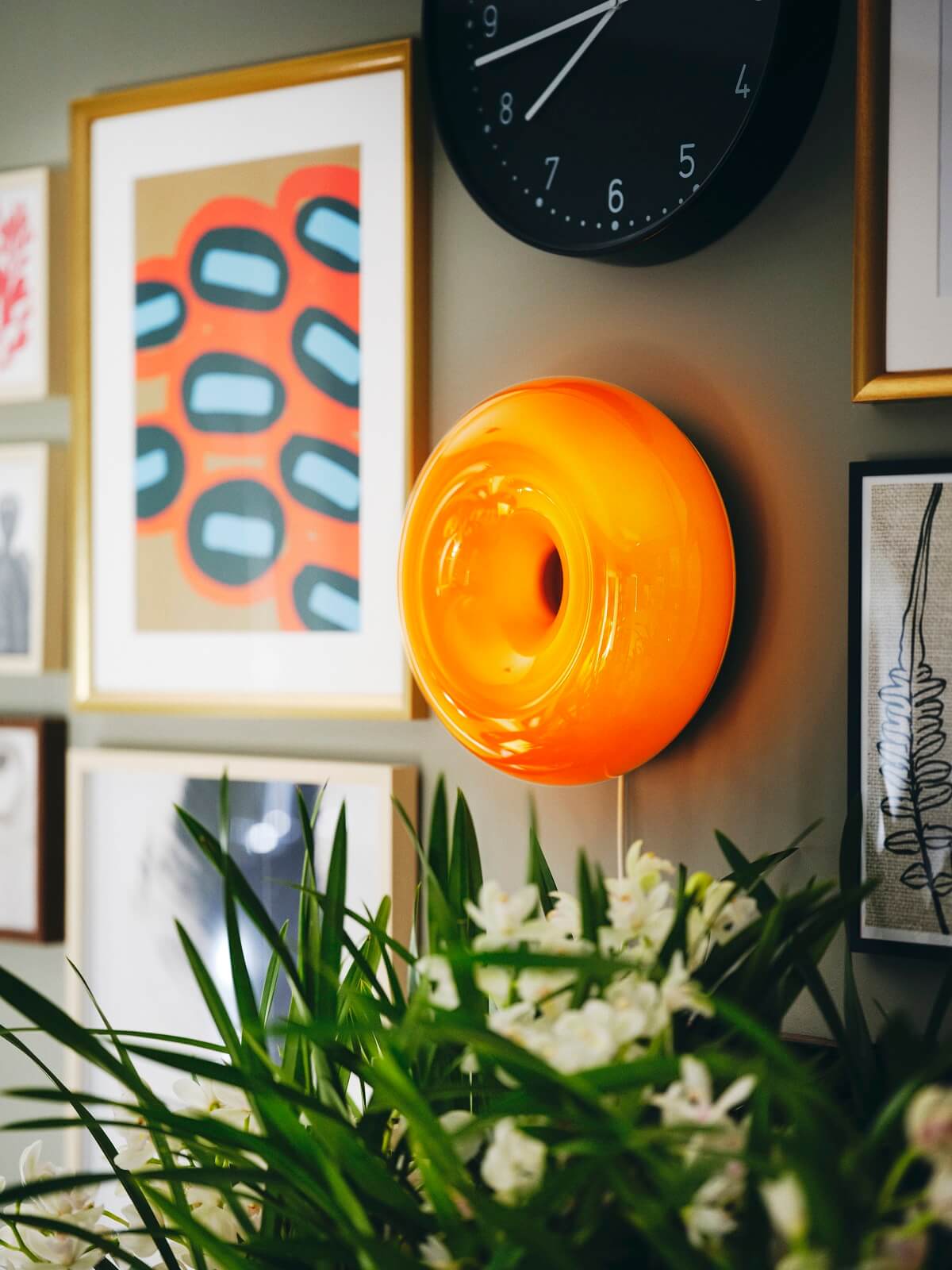 Read more about the new IKEA VARMBLIXT collection
IKEA Spring Collection 2023
Spring is the season for new beginnings. After the holiday season it's time to reset, to adjust your goals and intentions for the upcoming year. And this also means that it's time to get your home ready for the new year.
IKEA will help you create a fresh and neat home for the new year with new smart storage solutions as well as new decor and furniture in in fun designs with fresh, colorful patterns.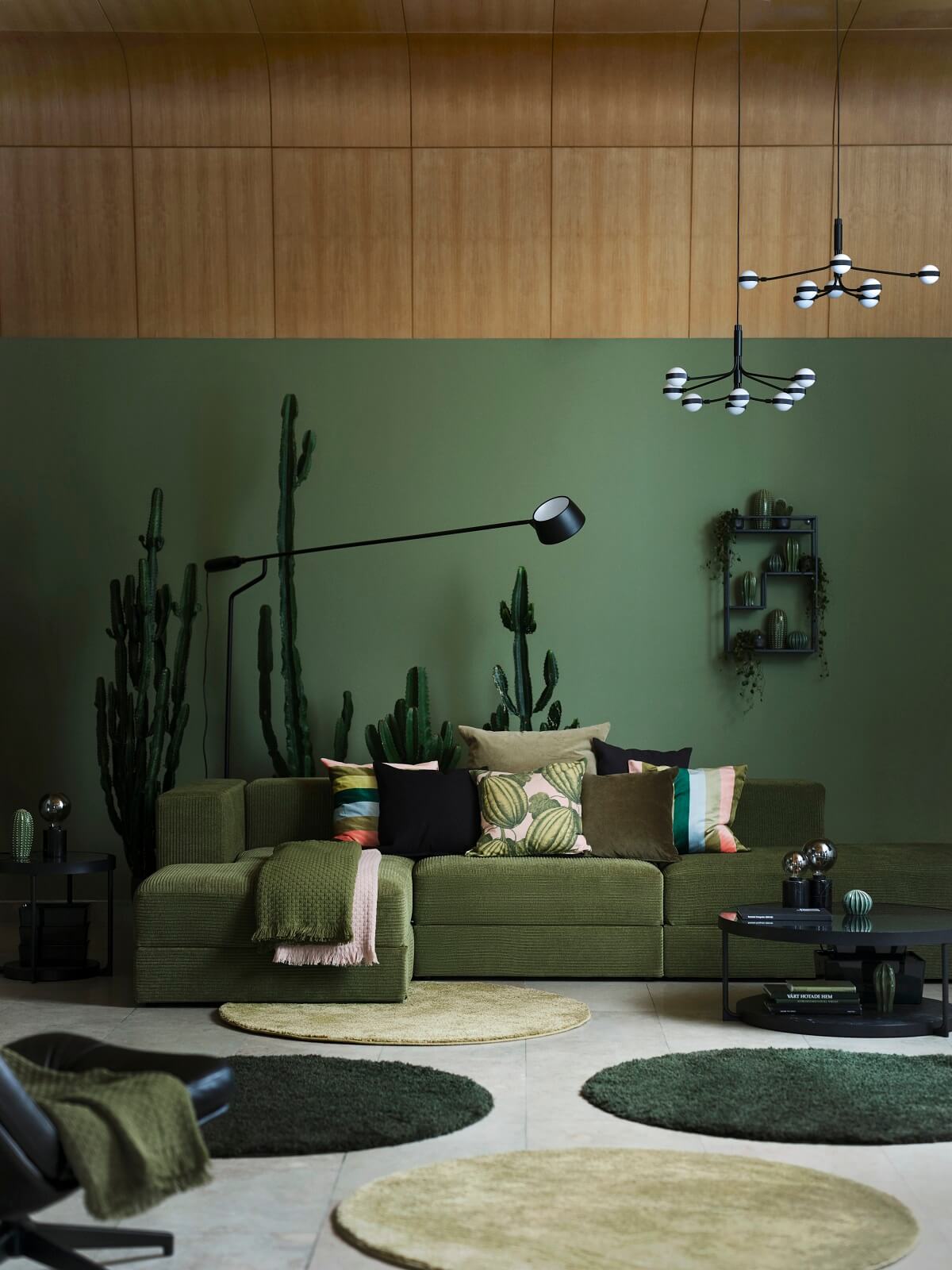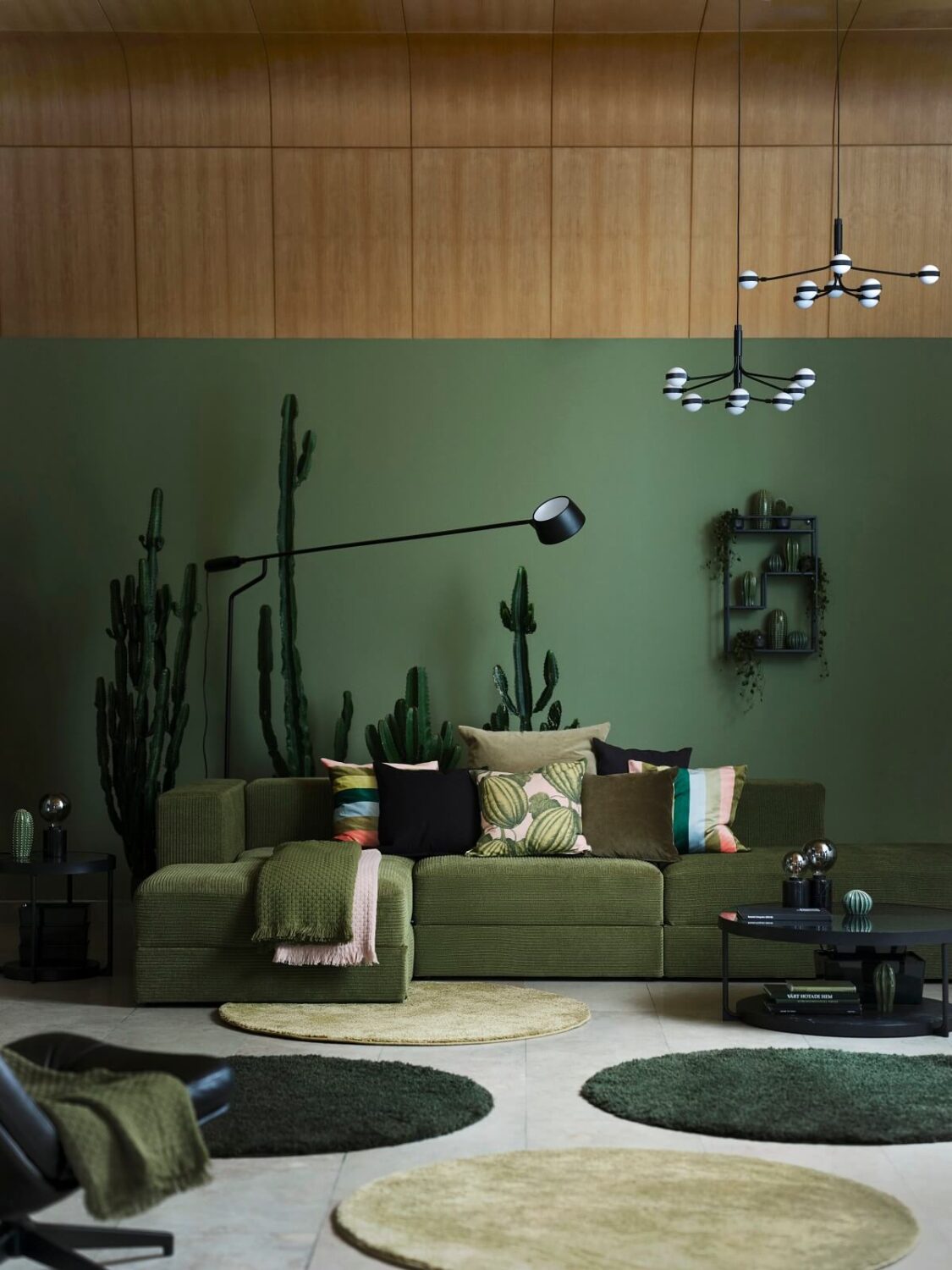 The IKEA Spring Collection has its own blog post. Click here to see more of this new collection.
IKEA Winter Collection (October 2022)
It's the season for sharing your home with your loved ones. And the IKEA Winter Collection is all about creating a warm and inviting atmosphere in your home. The collection consists of furniture and decor in nature inspired prints, bold colors, and warm textiles. The winter months never looked so good.
Because the winter collection is big, it has also gotten its own blog post. Click here to read and see more of the IKEA Winter Collection.
IKEA Christmas
The IKEA Christmas 2022 Collection is inspired by Scandinavian folklore and handicraft. The collection consists of "VINTERFINT 2022" decorative items, "STRÅLA" lightings, and "VINTERSAGE" holiday food and beverages.
The inspiration for the IKEA Christmas decorations come from designer's Eva Lundgreen's own childhood and the holidays she spent with her grandmother. You will find folkloric art inspired prints and fairytale figures in these decorative items that have been given a modern spin with pastel colors and bold stripes.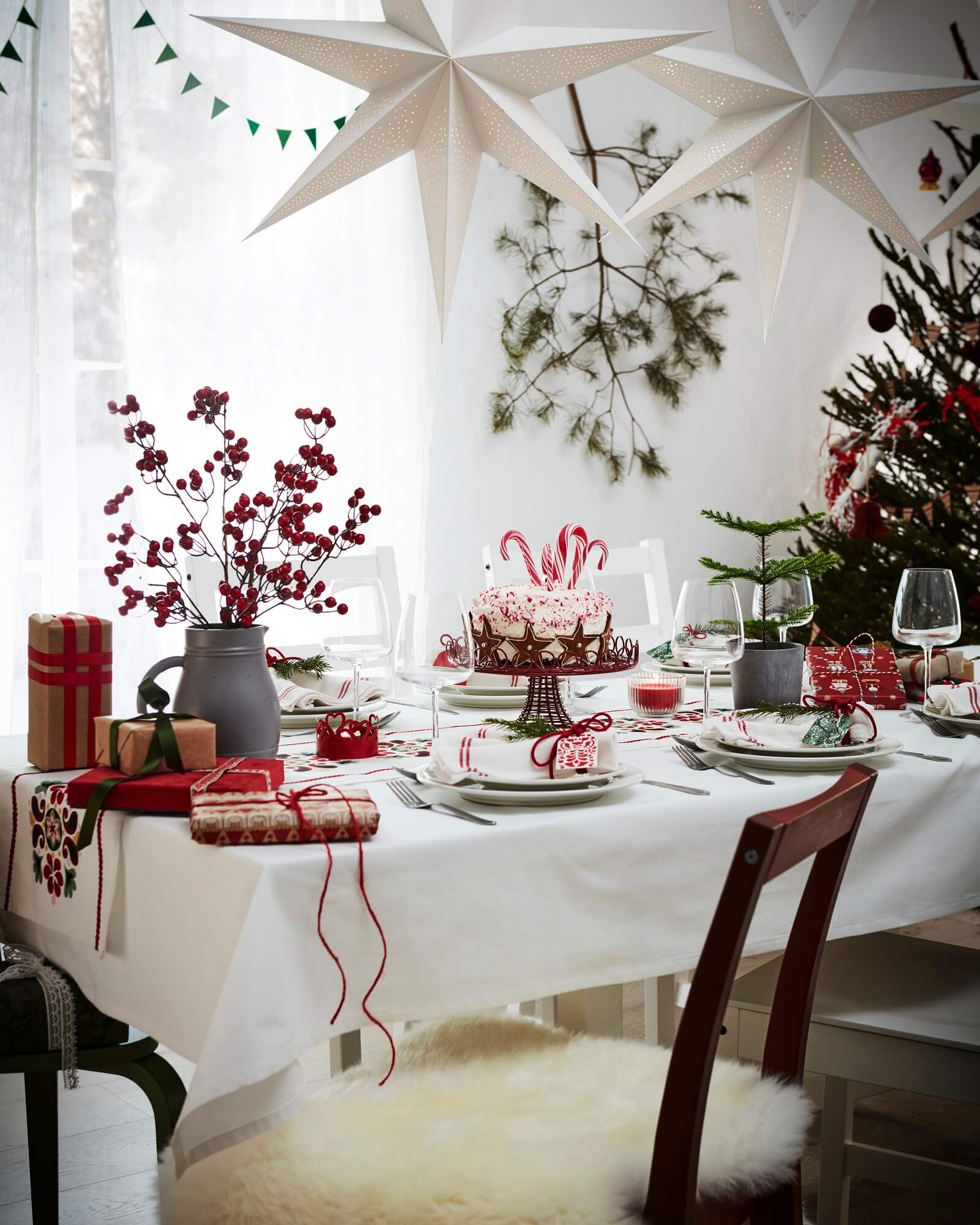 The IKEA Christmas Collection has its own post. You can read all about the holiday collection right here.
IKEA TOLKNING
IKEA launched the new TOLKNING collection during their DISTRIKT installation at Paris Design Week. The IKEA TOLKNING collection is a sustainable range of furniture and decor made of 100% natural fibers like bamboo, rattan, and jute.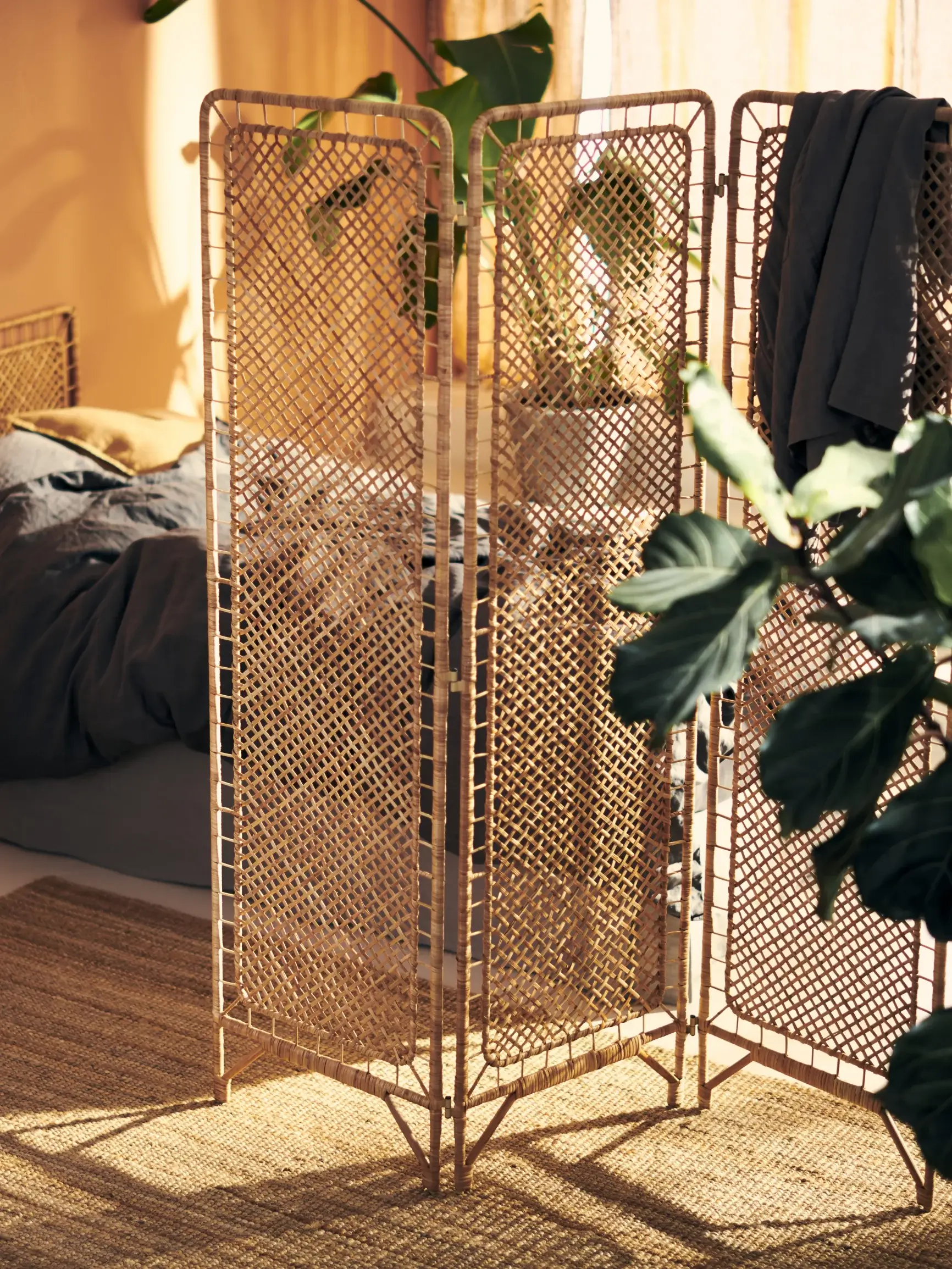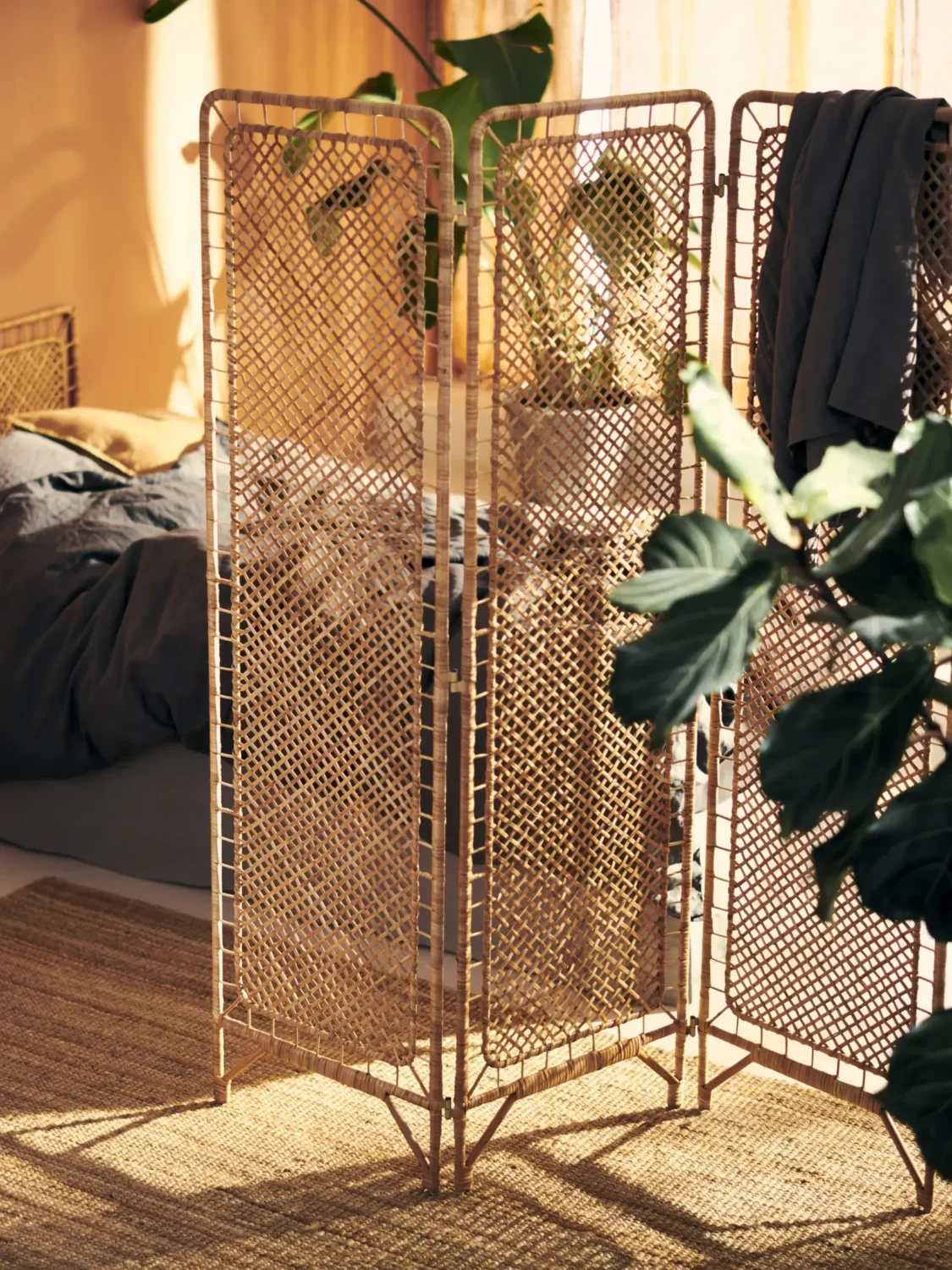 The collection is an important step towards IKEA's goal to only have products made of recycled or renewable materials in 2030. The products in this collection are a headboard, a folding screen, plant pots, storage baskets, and more.
IKEA KRÖSAMOS Collection (September 2022)
KRÖSAMOS is a new Fall collection that focuses on preparing, storing and preserving fresh ingredients and tasty dishes. The items are designed in typical fall colors and consist of glass jars, table linen, placemats made of sustainable cotton, ceramics, and more. The IKEA KRÖSAMOS Collection will be in stores in September 2022.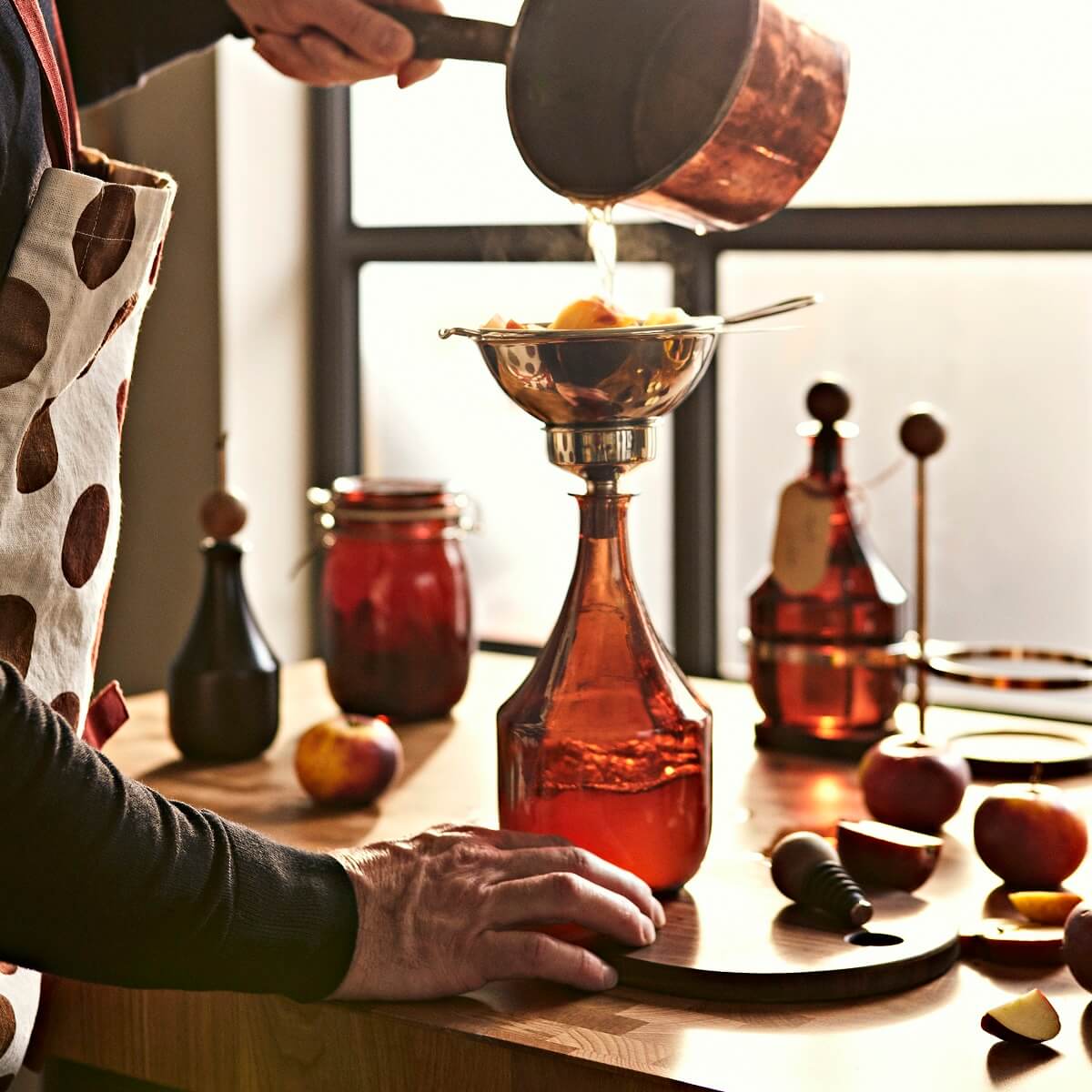 July Collection: Prints and Natural Materials (September 2022)
For the new season IKEA has released a wonderful collection of furniture, decor, and textiles that will enhance your home style. It's a diverse collection with bold prints, decor made of natural materials such as cypress grass, banana fibres, and seagrass.
IKEA has worked again with British designer Ilse Crawford for this new July Collection. She has designed new collection of copper pans for IKEA that are stylish and functional.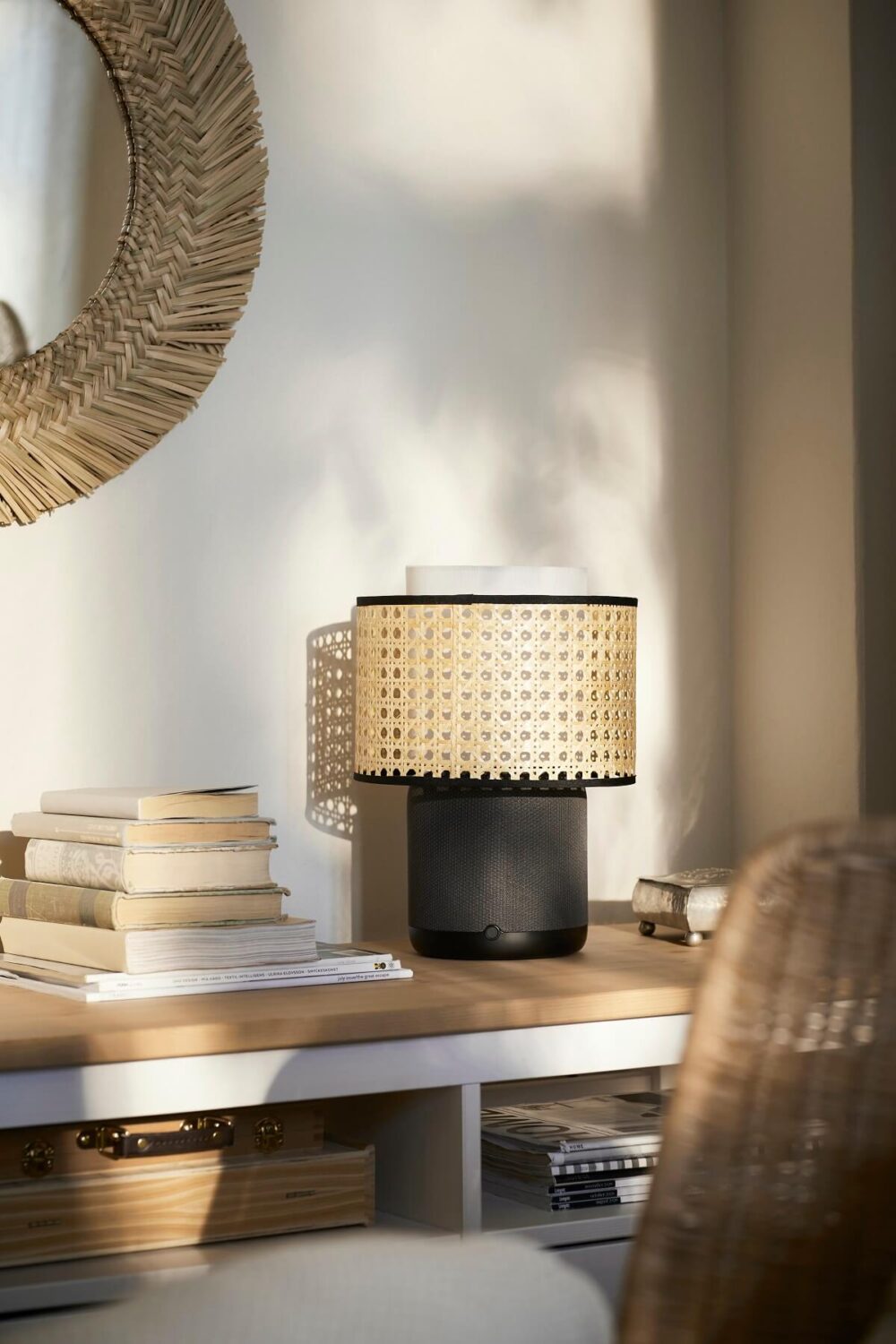 Bookmark this page to stay up to date with all the latest IKEA news.