IKEA Christmas 2022 Inspired by Scandinavian Folklore & Handicraft
Everyone who is fond of Christmas looks forward to the IKEA Christmas Collection. And the IKEA Christmas 2022 collection is filled with lovely Christmas decorations, Christmas lighting, and holiday food to make this holiday season your best yet.
Next to the traditional Christmas colors red and green you will also see decor in soft pastel colors in this holiday season. Next to baubles in green, red, and gold you can also decorate your IKEA Christmas tree (you can buy a tree at IKEA) with baubles and glass hanging decorations in light pink and blue.
Celebrate the holidays with VINTERFINT 2022 decorative items, STRÅLA lightings, and VINTERSAGE holiday food and beverages.
When wil the IKEA Christmas 2022 Collection be in stores?
You will find the winter holiday collection in stores in October. And until then, you can find all the holiday items in this blog post.
See also: IKEA Winter Collection 2022: A Warm & Inviting Home
Vinterfint: IKEA Christmas Decorations
IKEA Vinterfint 2022 is a collection of decorative items and holiday essentials that will make Christmas feel magical. Designer Eva Lundgreen found color and pattern inspiration for this collection from her childhood memories of Christmases on her grandmother's farm in Sweden.
The folkloric art inspired prints and fairytale figures have a prominent feature in the collection but they have been given a modern twist with soft pastel color and stripes.
The Vinterfint collection consists of decorative items like tree ornaments, table linen, gift bags, and wrapping paper.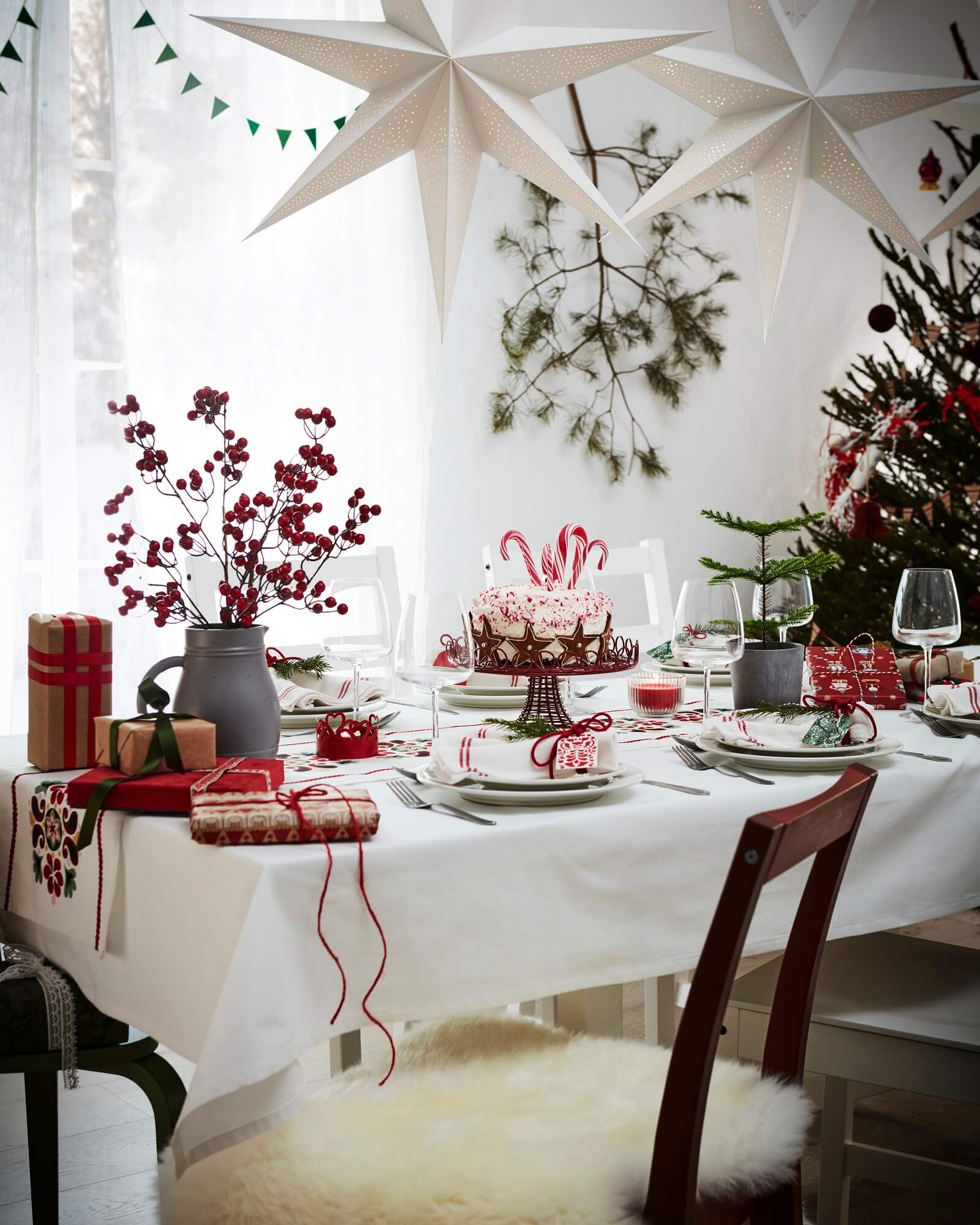 The IKEA Christmas gift wrap rolls take Scandinavian fairytale figures such as Christmas elves and gives them a fun and modern twist with bold striped and colors.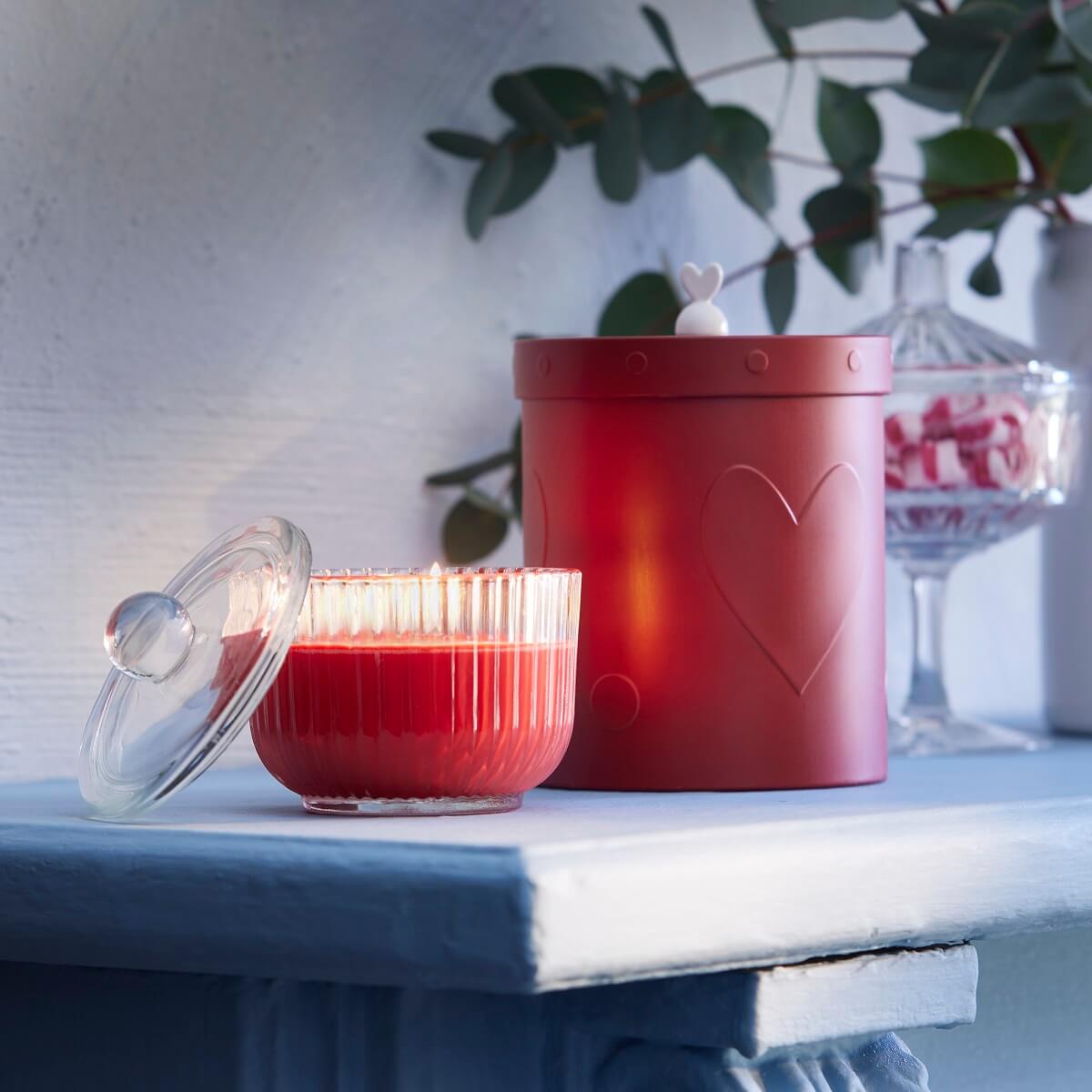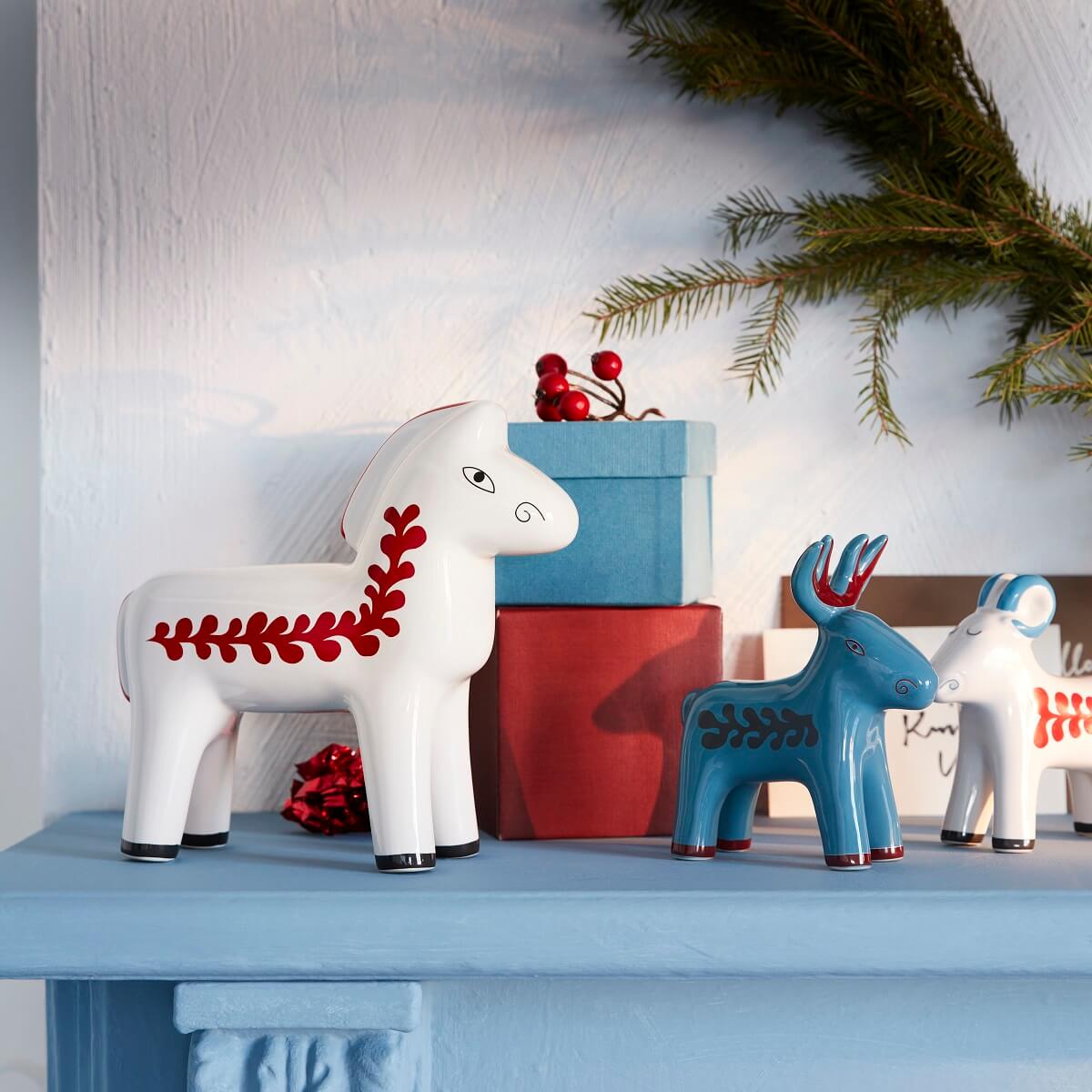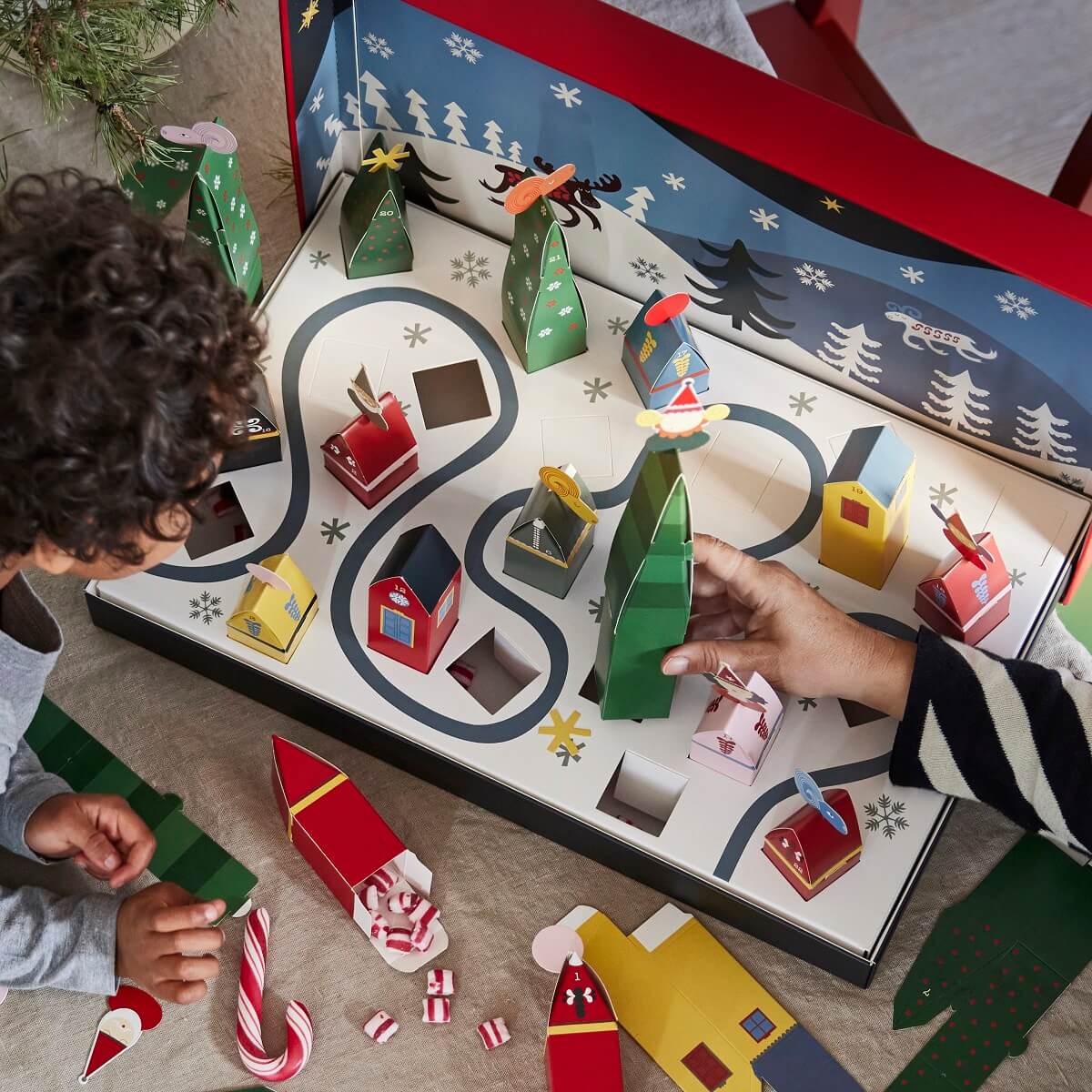 STRÅLA: Christmas Lighting
Brighten the dark winter nights and spread holiday cheer with these lovely holiday lights. The STRÅLA decorative LED lighting is a collection of indoor and outdoor lighting that brighten up your holiday home.
The STRÅLA collection consists of star-shaped lampshades with beautiful patterns to lighting chains for your IKEA Christmas tree and LED lanterns and table decorations.
The STRÅLA led candle holder has a built-in timer and spreads a soft warm light.
VINTERSAGA: Holiday Flavors
VINTERSAGA holiday food and beverages makes hosting guests and celebrating the holidays even easier. The collection features tasty holiday must-haves such as mulled fruit drinks, julmust, chocolate-covered toffees, marshmallow sweets, ginger thins in decorative tins, and gingerbread houses kits.