A Cozy Renovated Cottage on a Swedish Allotment
In Sweden you can find many allotments. And these green havens aren't just used as a garden but they often have proper cottages sitting on the lot where you can sleep, eat, and live in the summertime.
Today, I want to share this wonderful renovated summerhouse cottage on the Slottsskogskolonin, Gothenburg's second oldest active colony association.
The entire cottage has been renovated with a new roof and facade. And the inside was completely stripped and rebuilt with a surface layer in solid wood. The cottage has a lovely living space with open kitchen, a second sitting area, and a loft bed so you can even sleep on your allotment. And of course, surrounding the cottage is a lovely garden.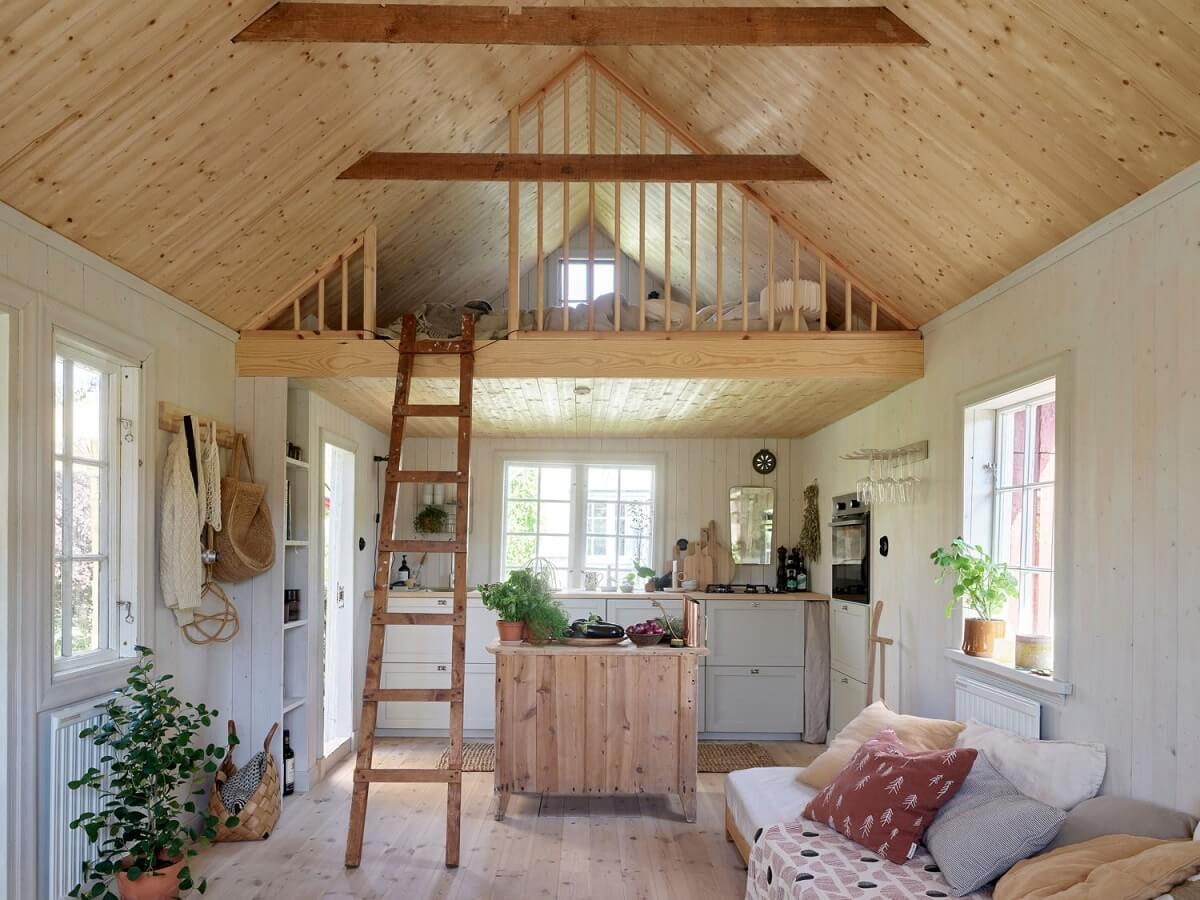 The entire cottage is made of wood which is also very prominent indoors. But the walls in the open plan living space are painted in a greige hue so it doesn't get too overwhelming.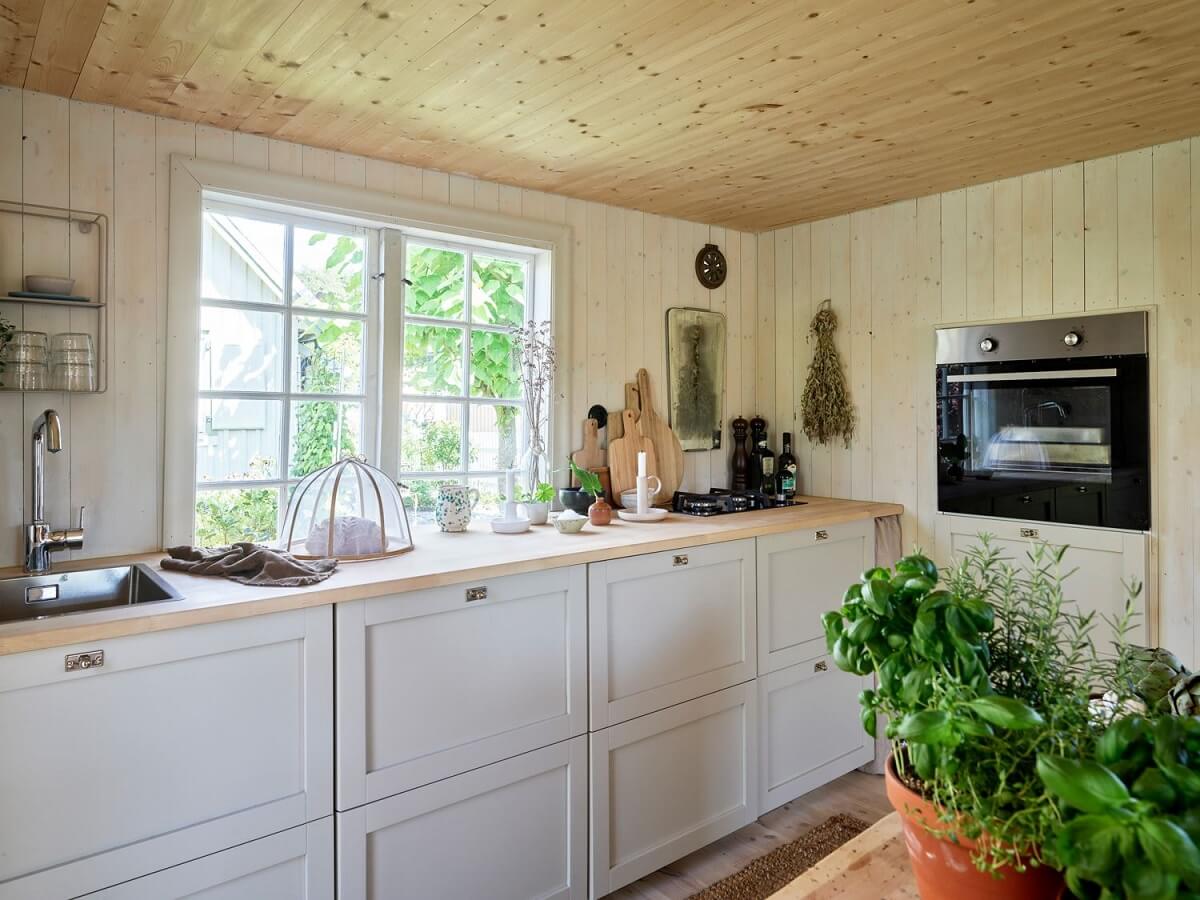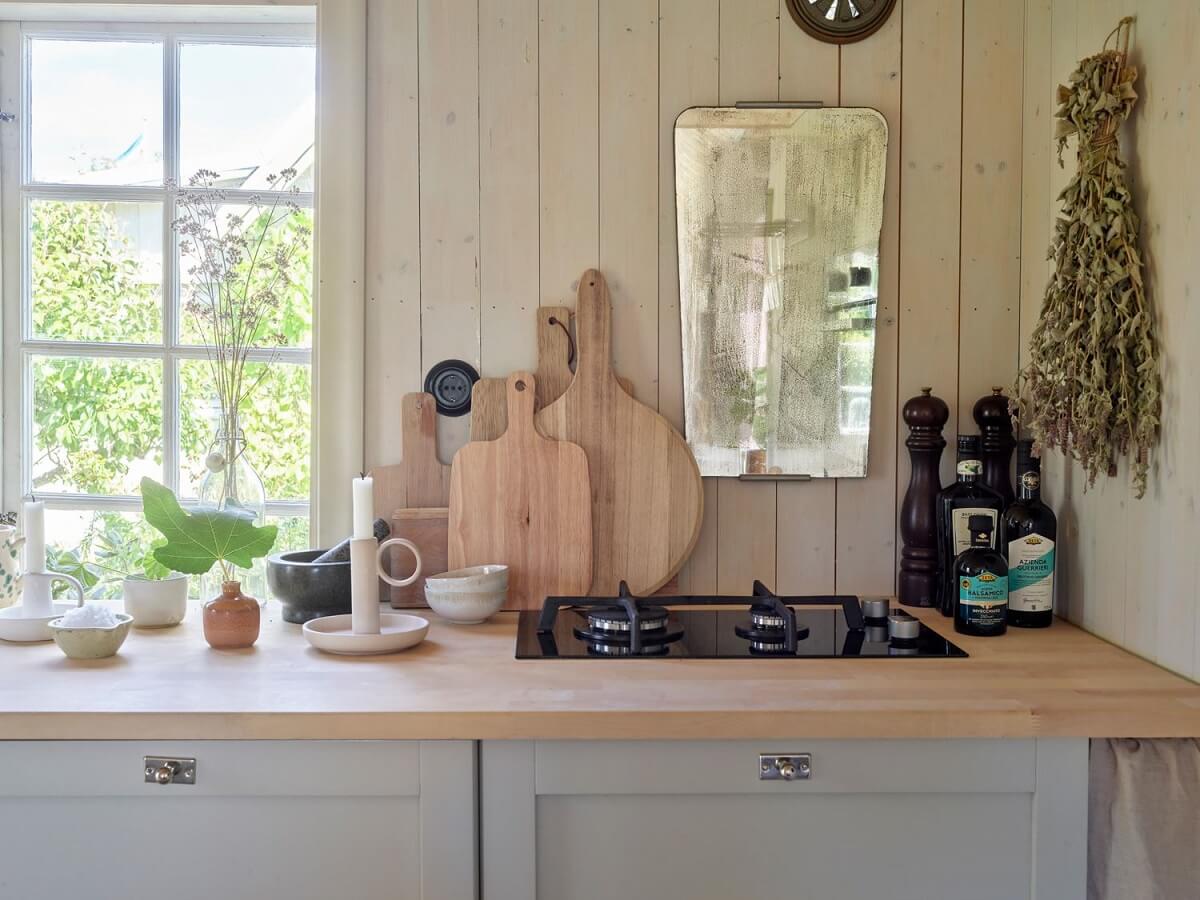 The renovated kitchen is simple but charming and exactly what you need in such a summerhouse. The worktop is made of solid ash and the kitchen cabinets are painted in a warm gray shade.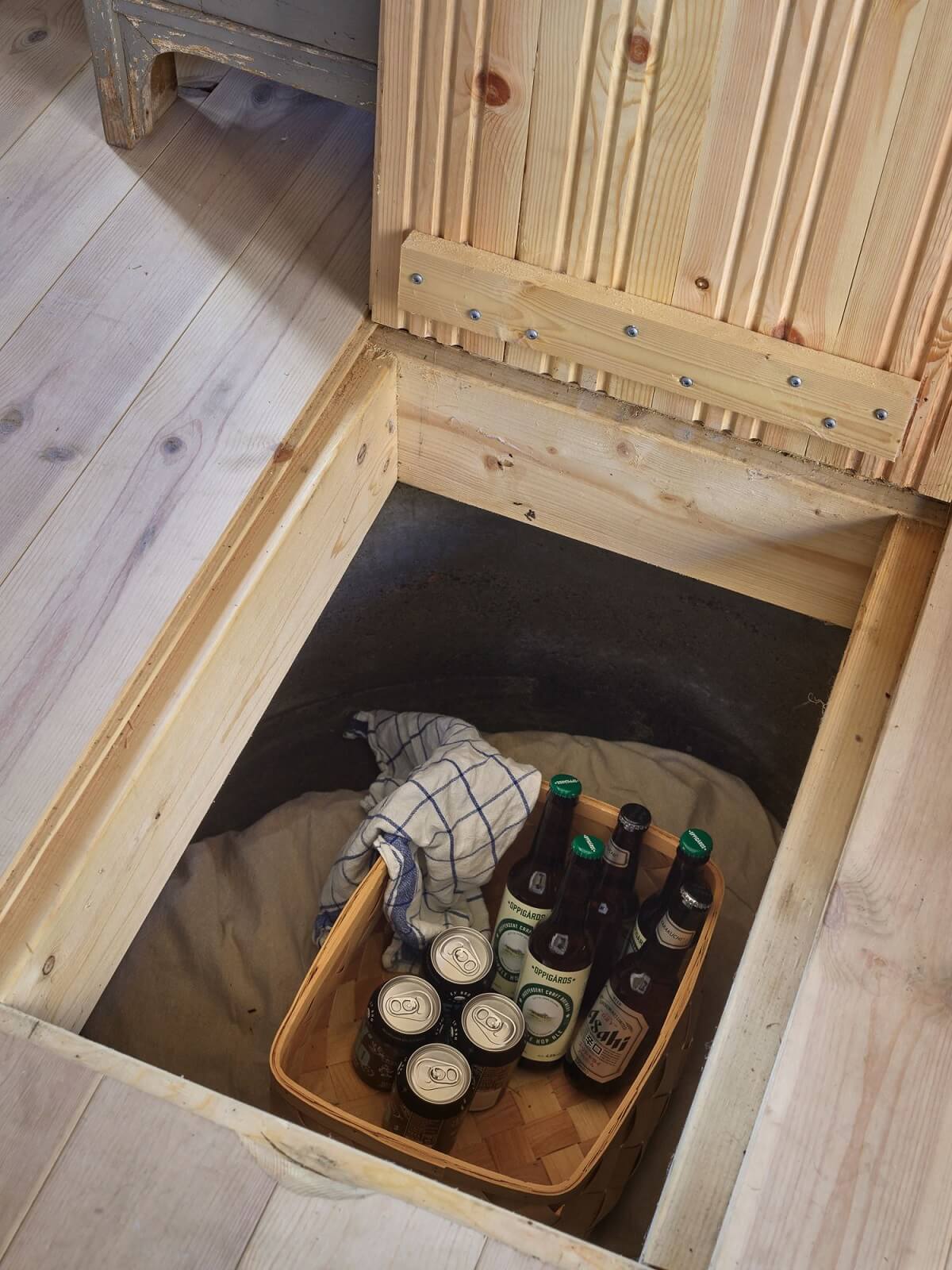 A little surprise in the kitchen floor is this old scullery which is now used as a drinks cooler.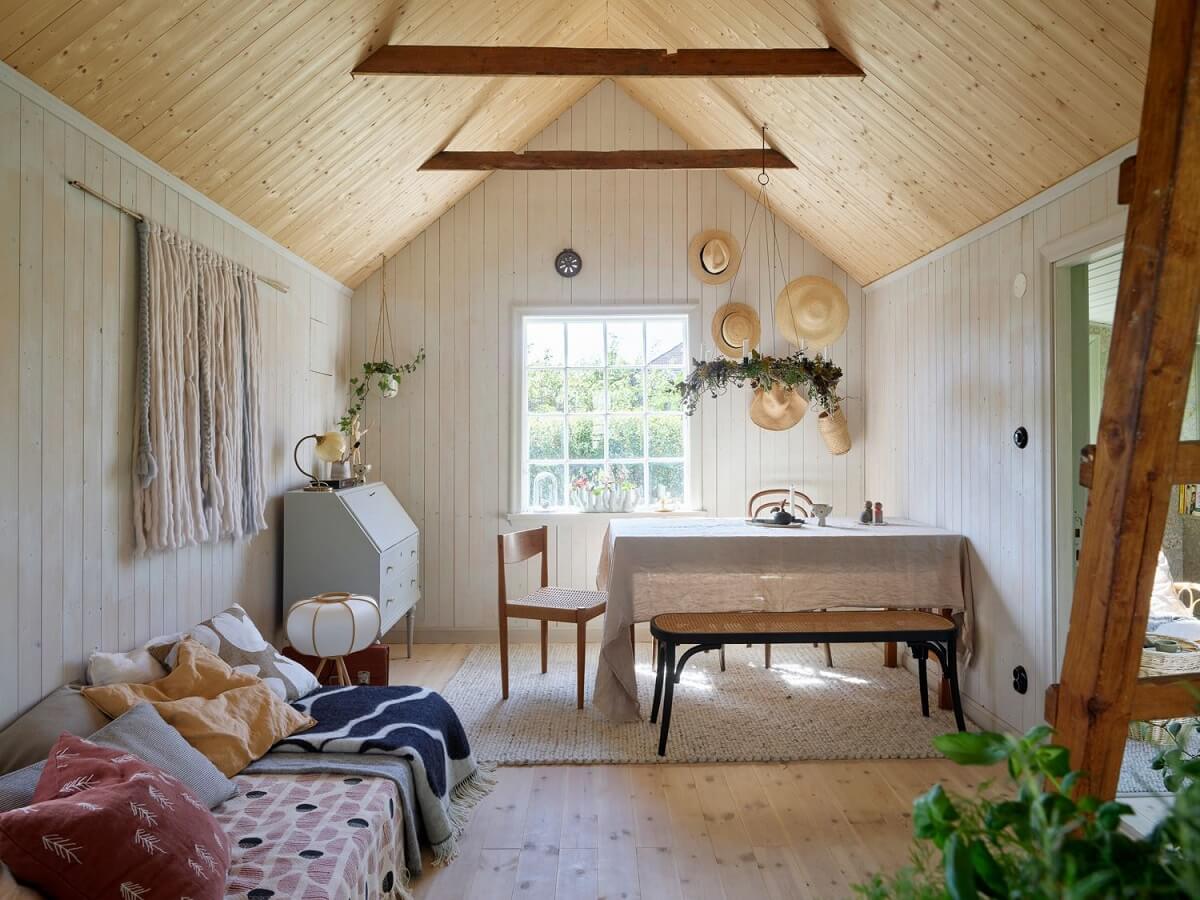 The cottage is very small, but the high ceiling does make it look a bit bigger.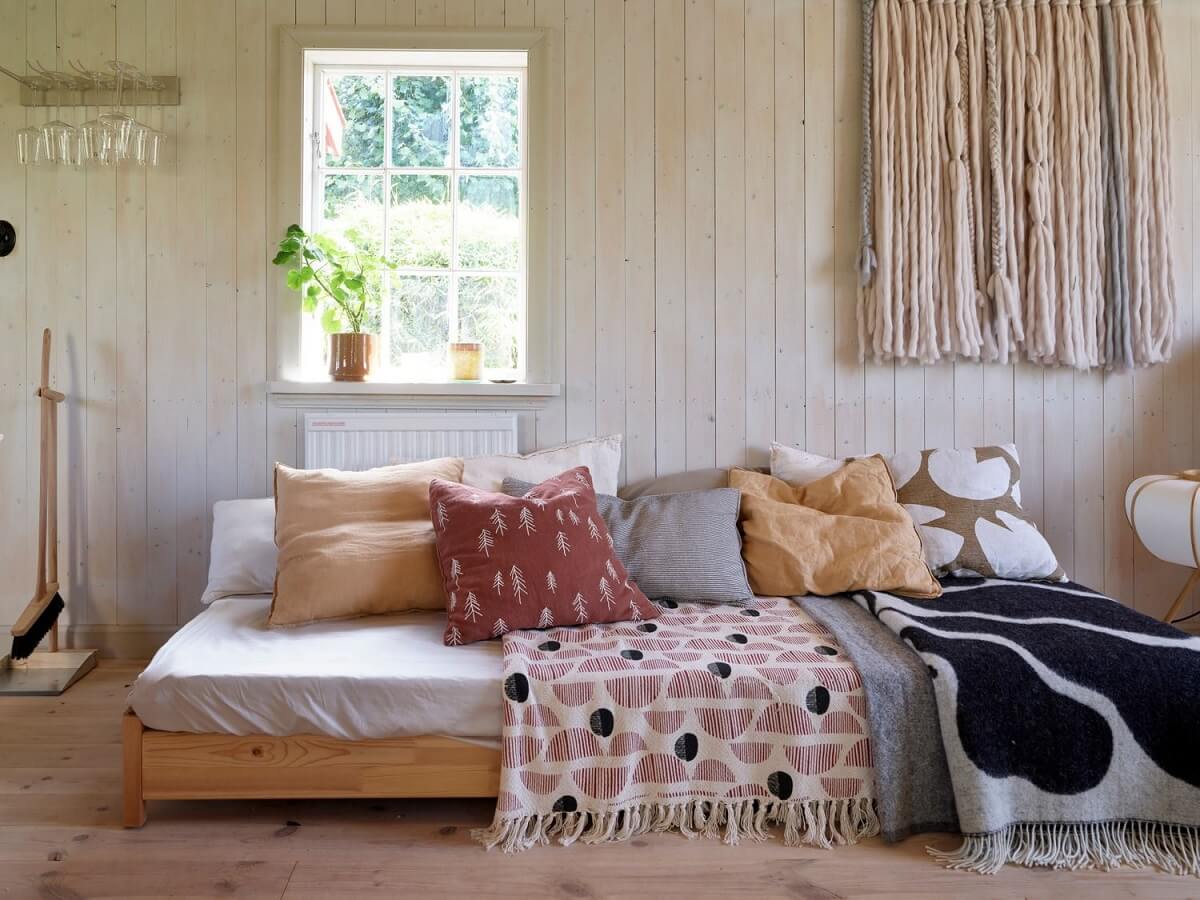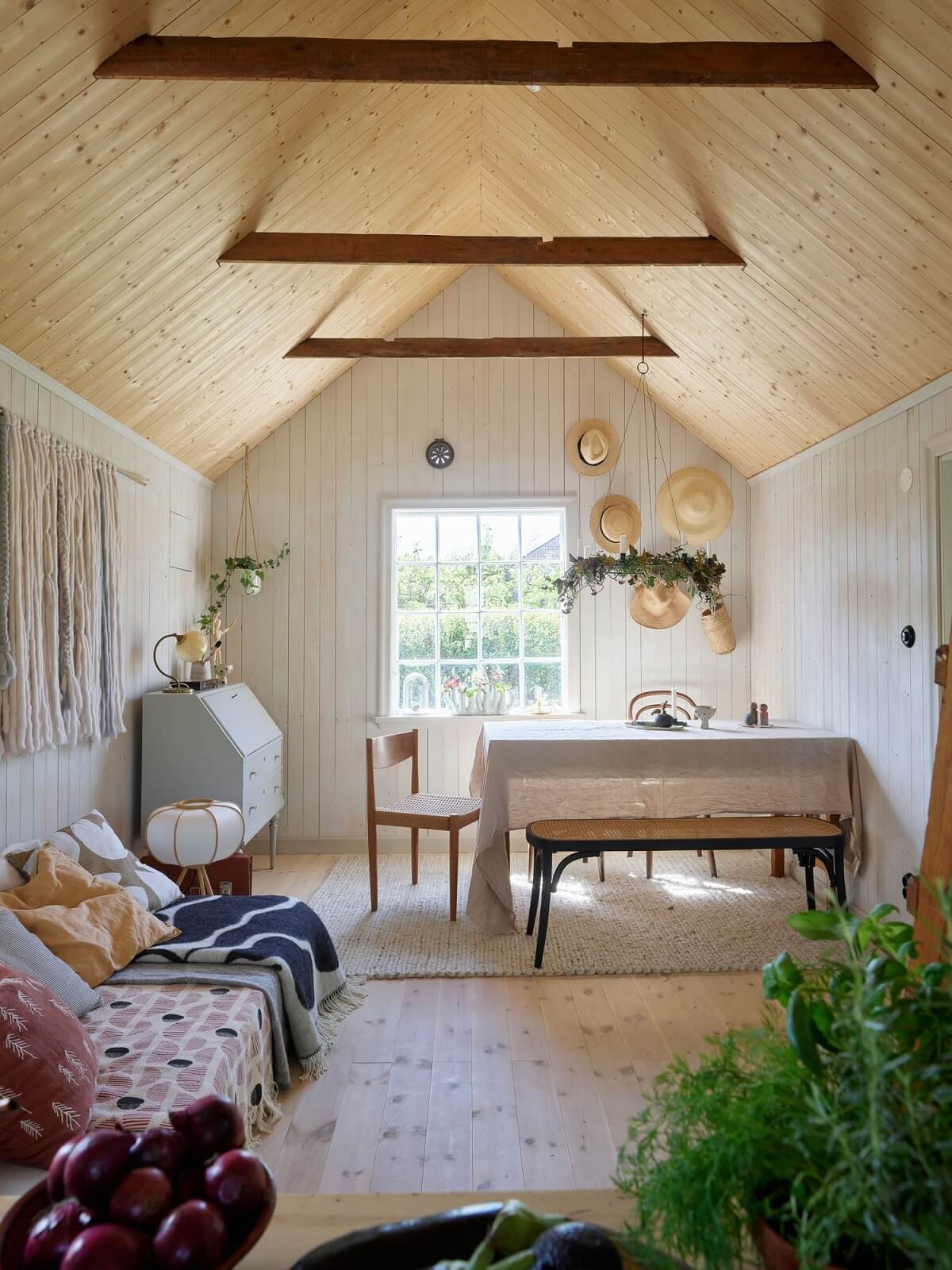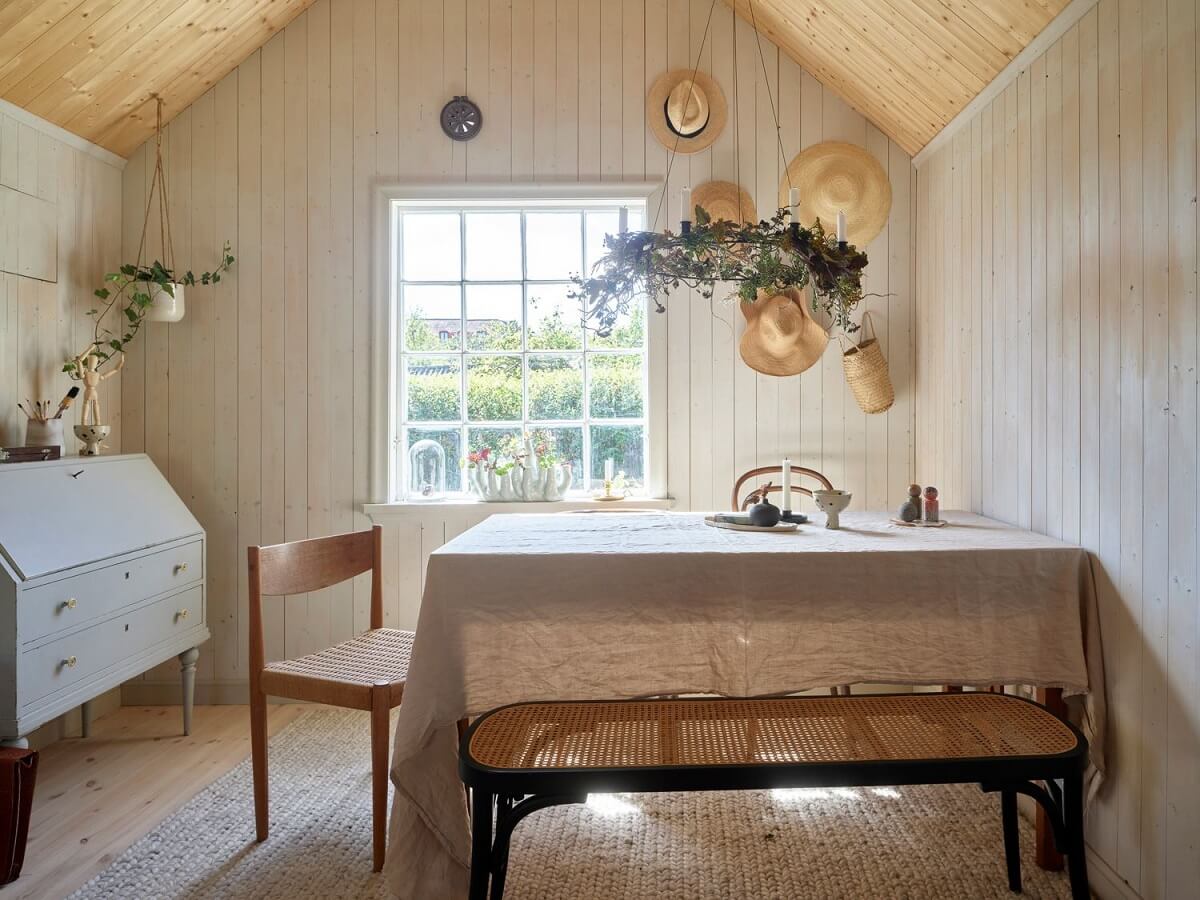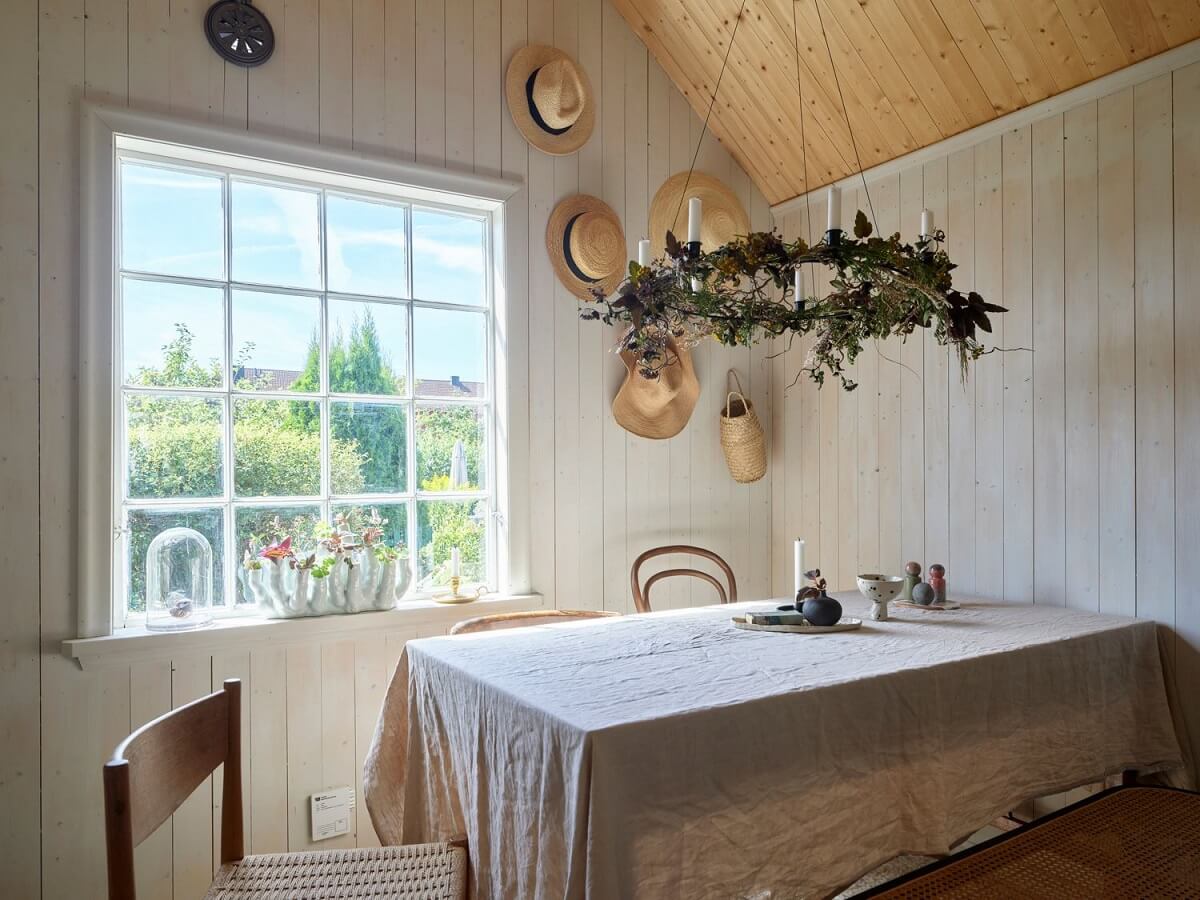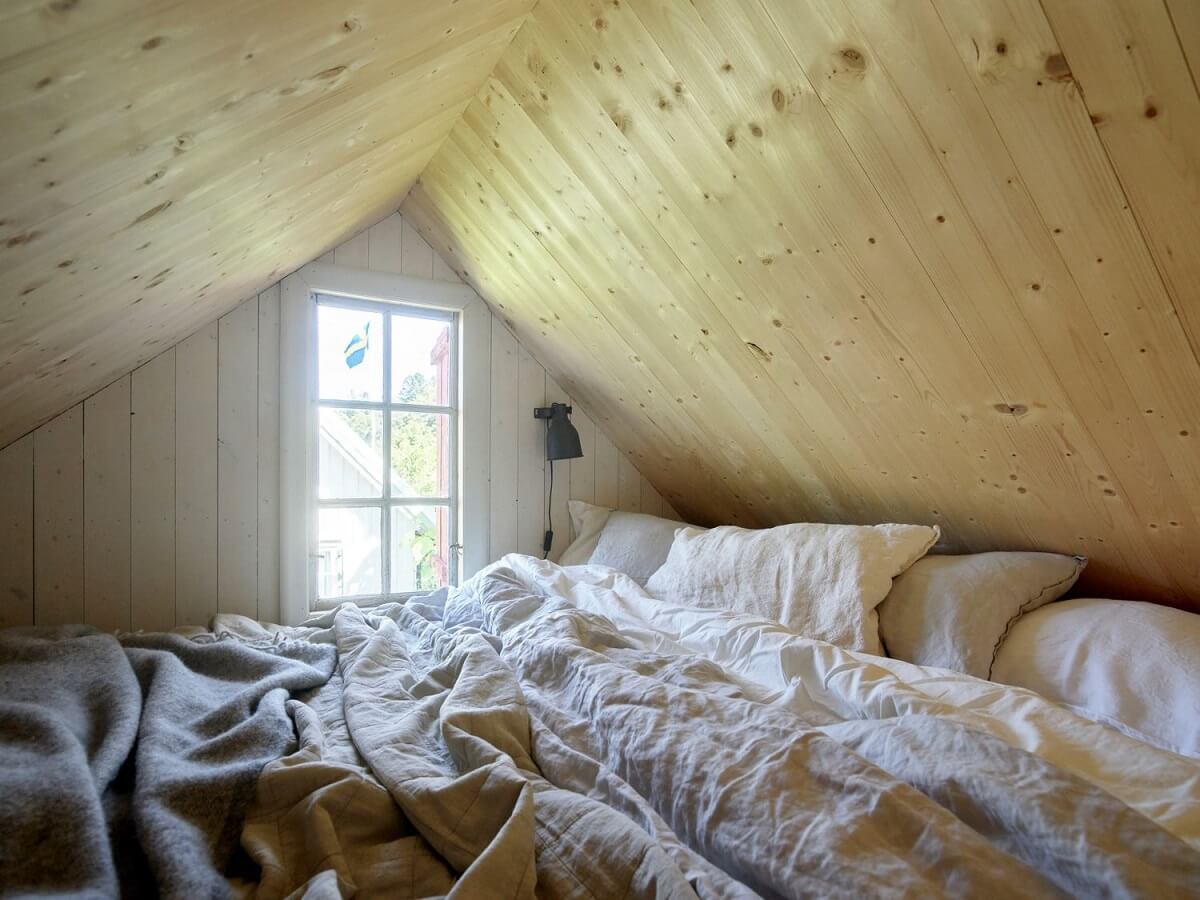 The loft bed is big enough for a double bed.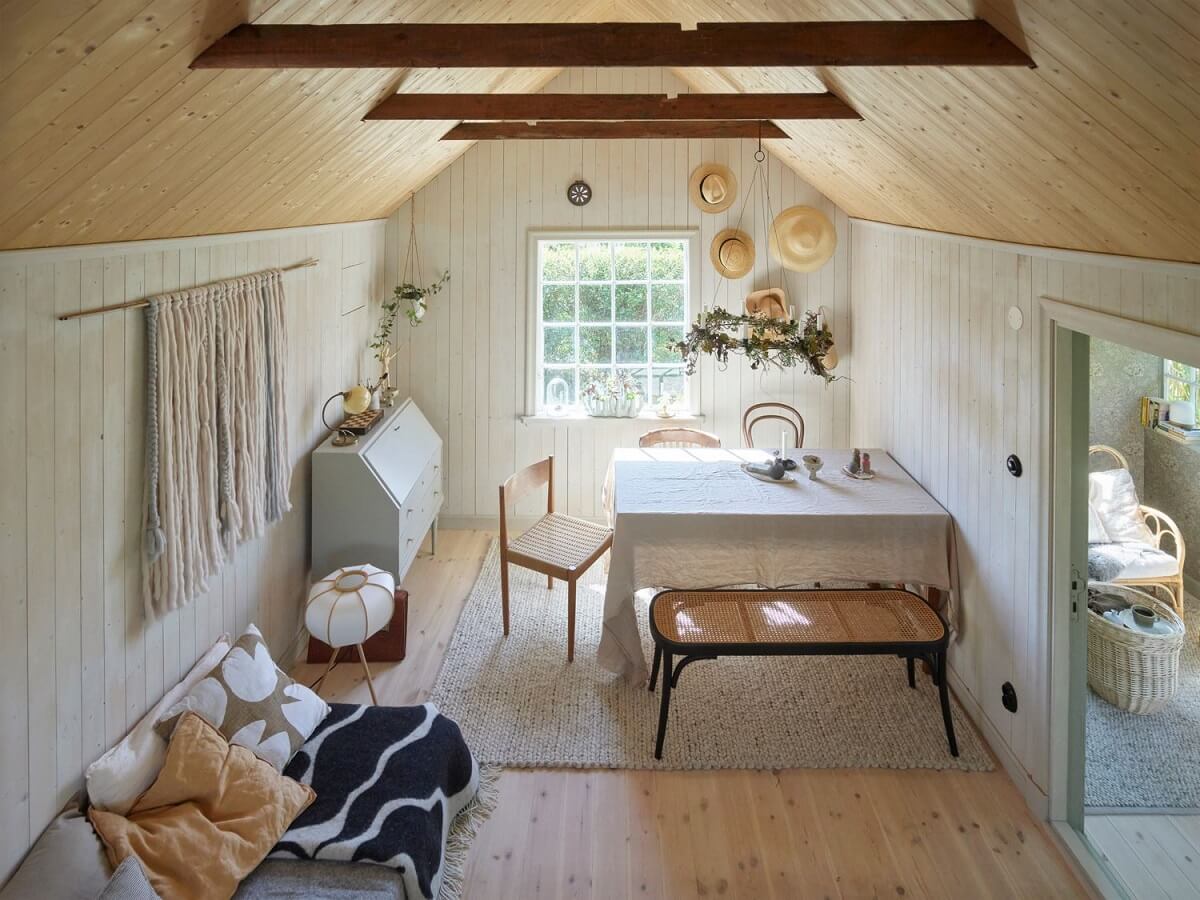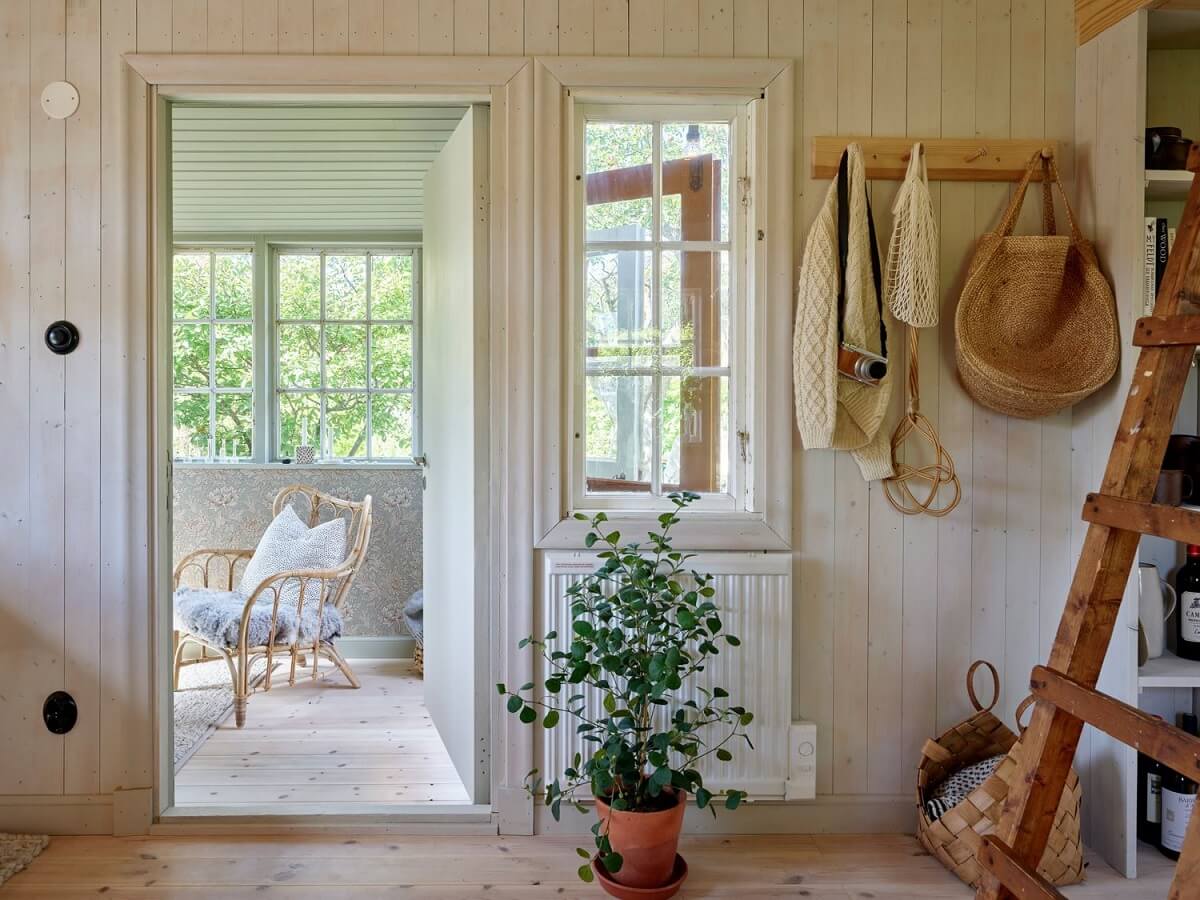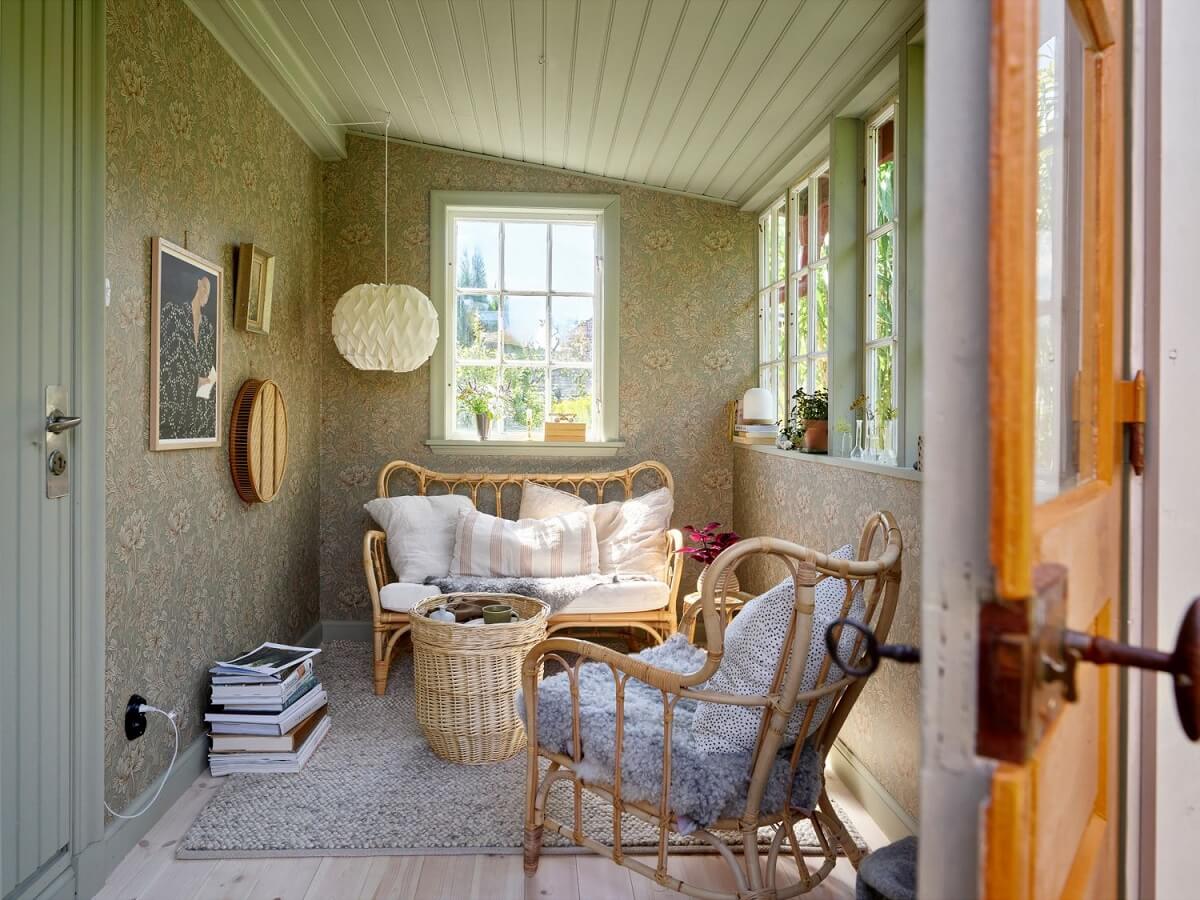 There is a second sitting room/veranda where the walls are decorated in "Chrysanthemum Toile" by Morris & Co. The rattan furniture works so well in such a garden room.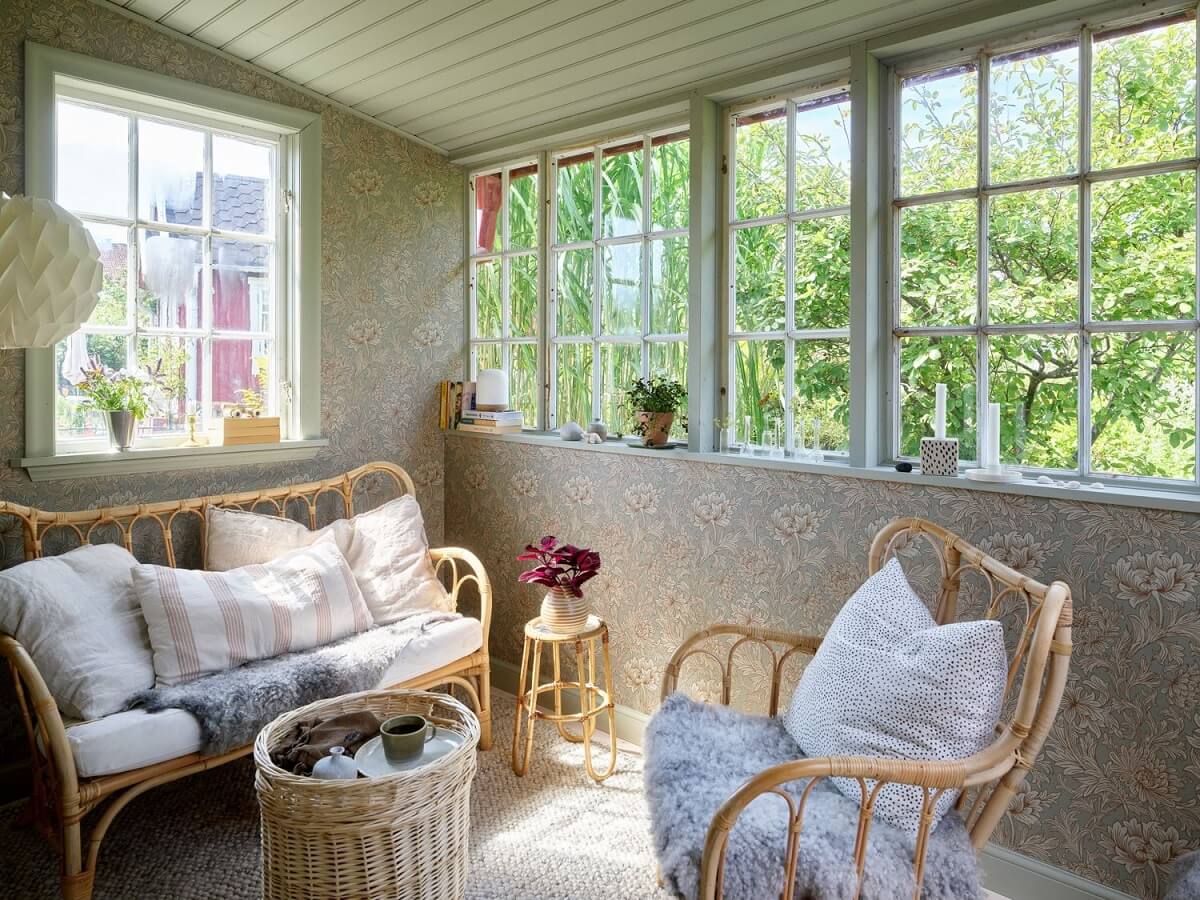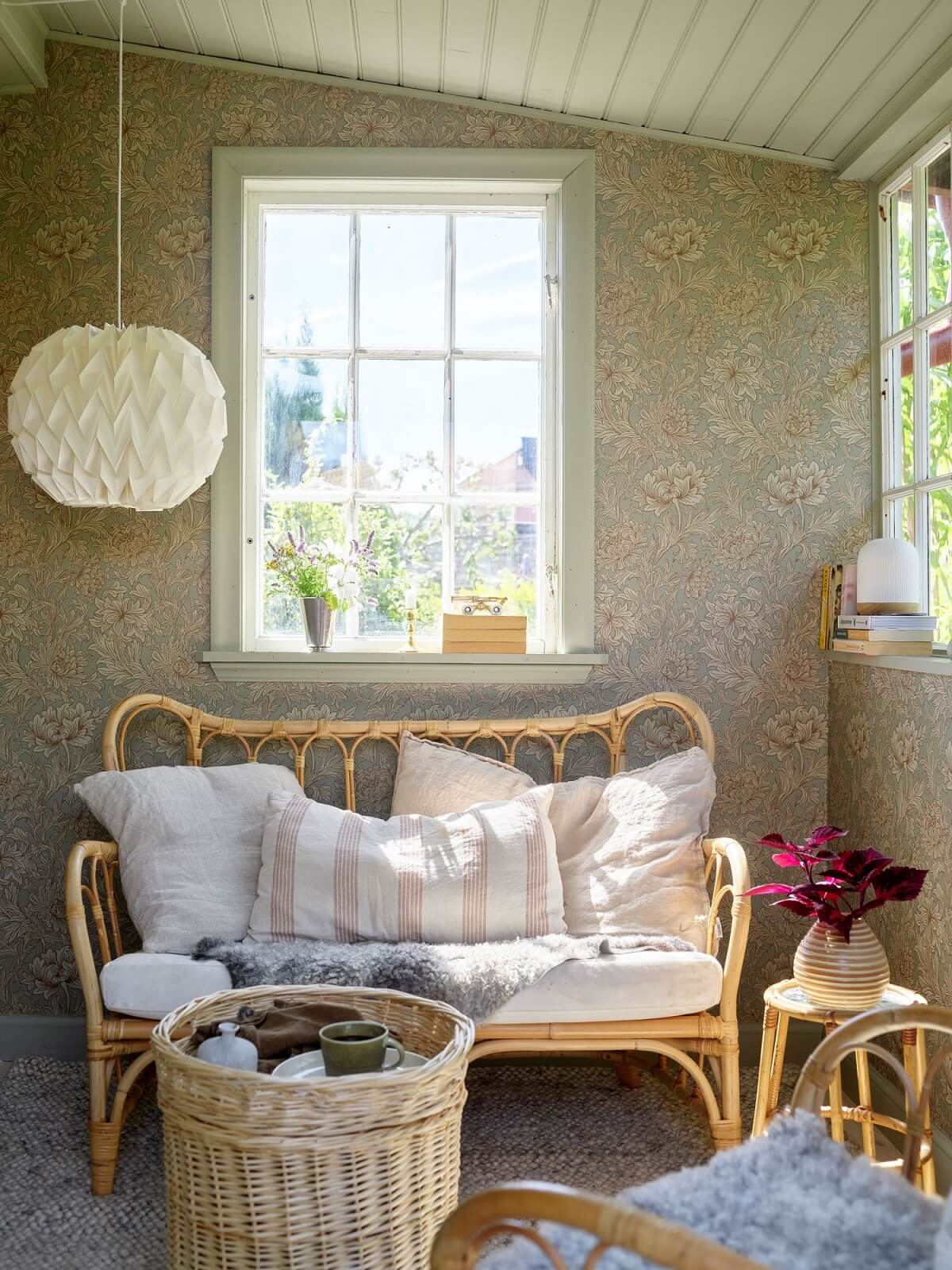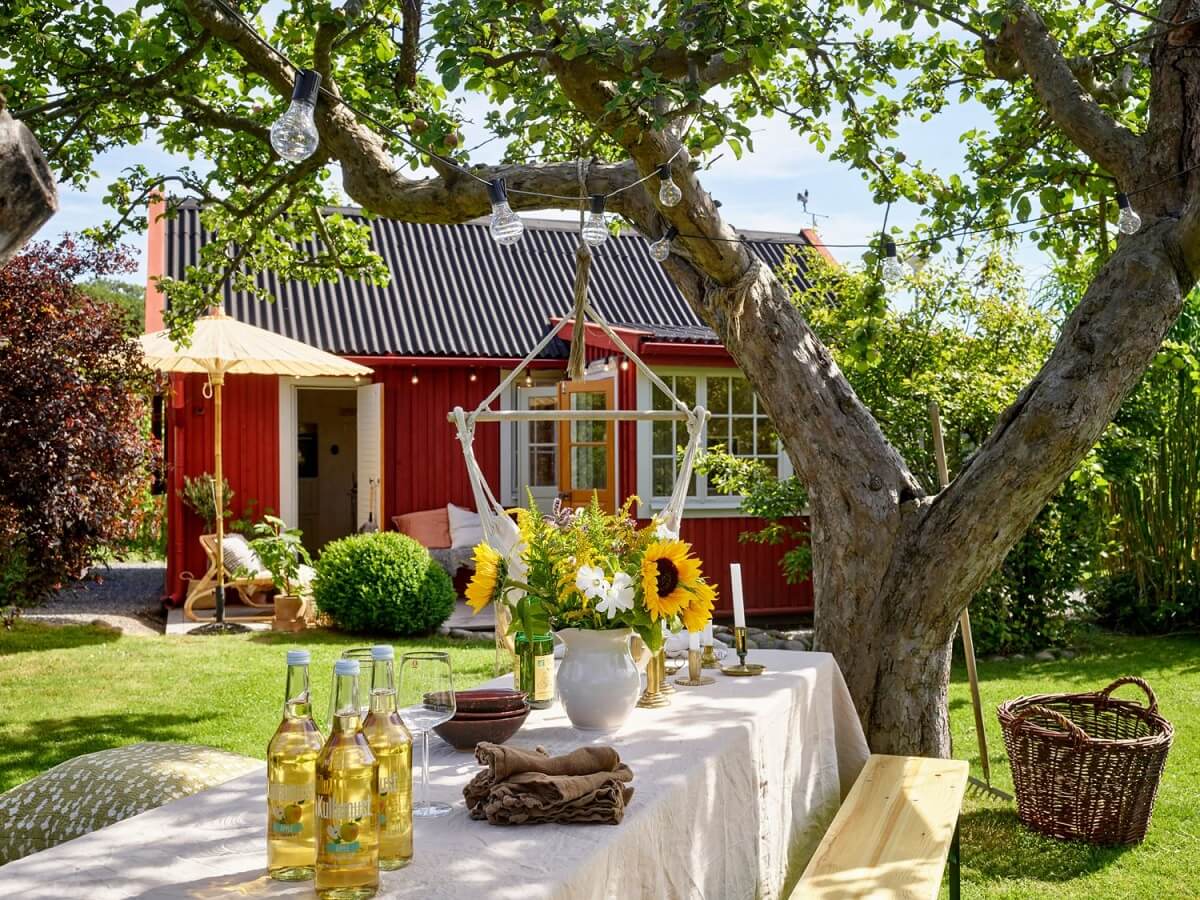 The garden can be accessed by the double doors in the veranda or the door in the kitchen. The garden is a lovely space with a cozy new terrace and a dining area under the trees.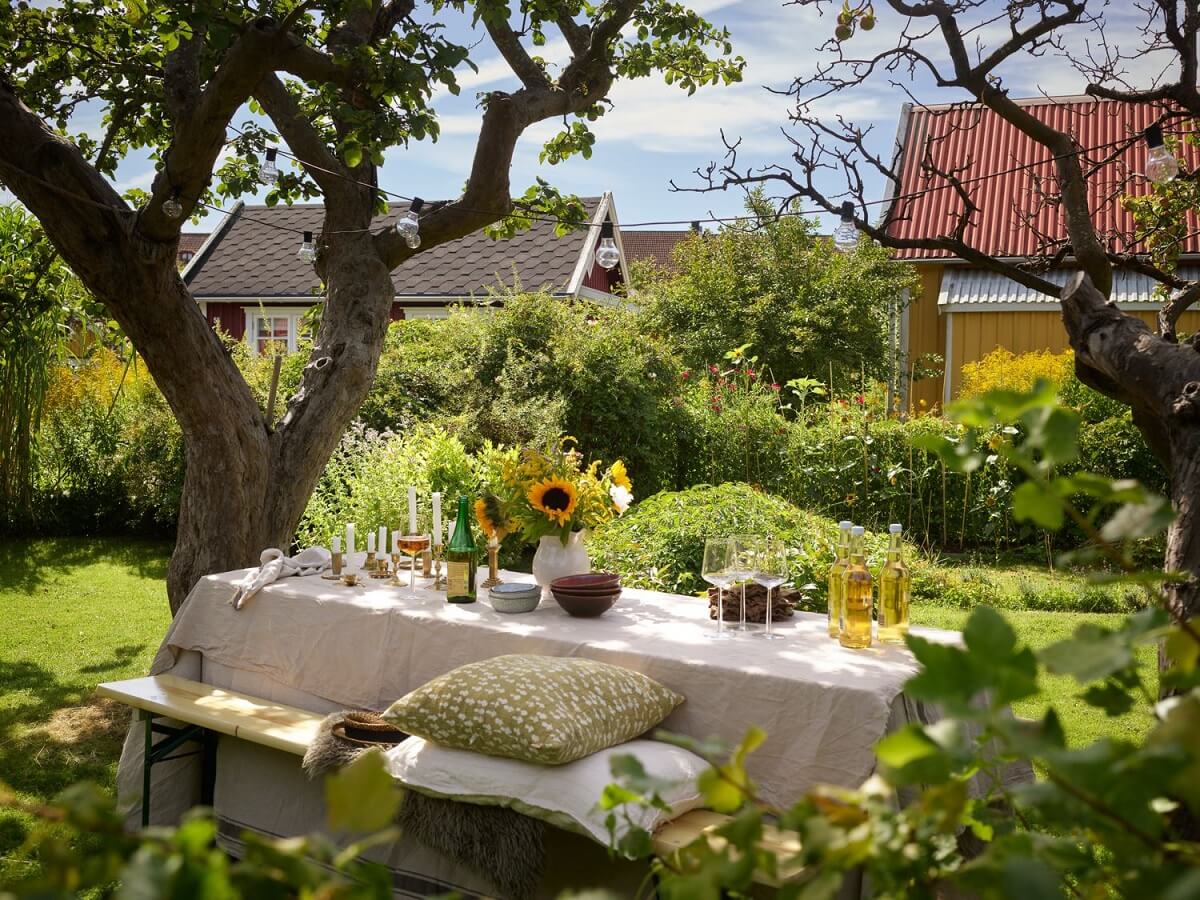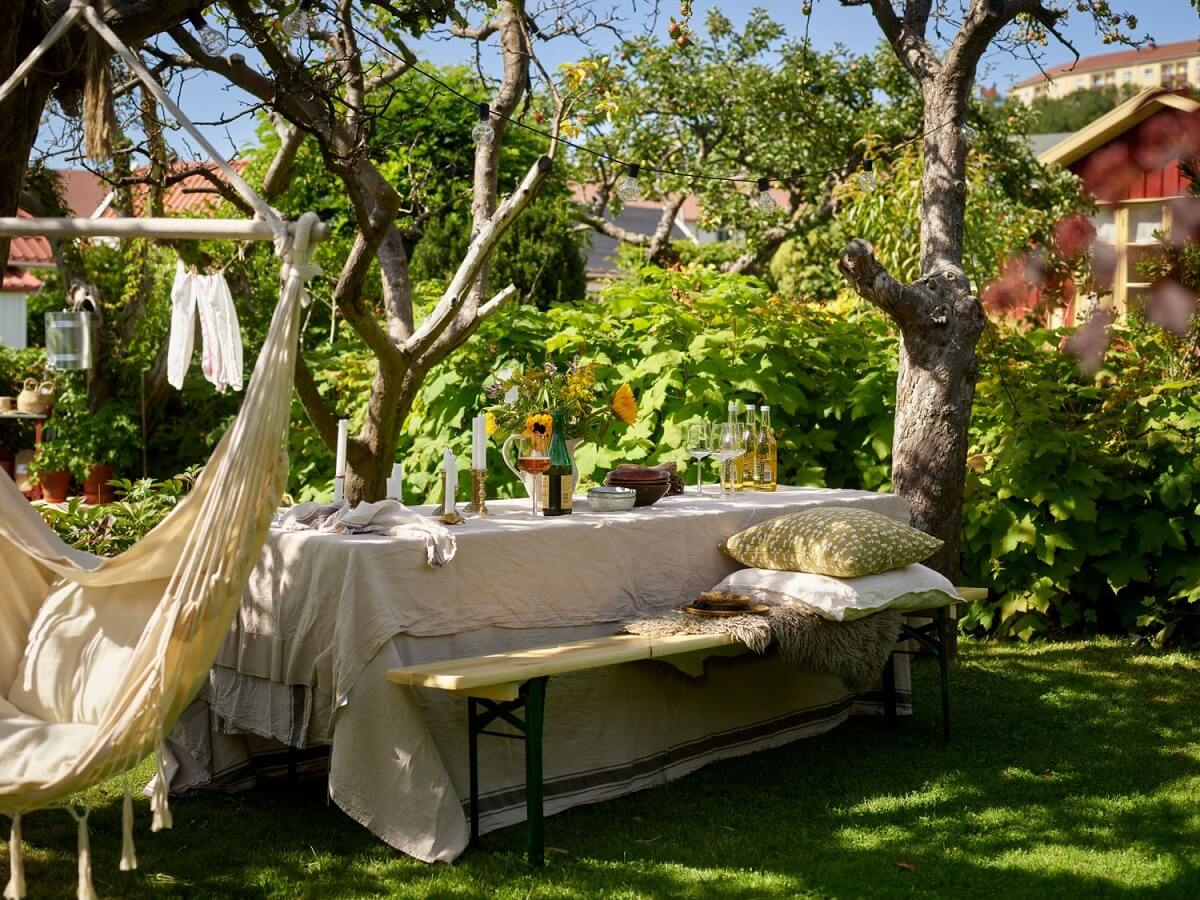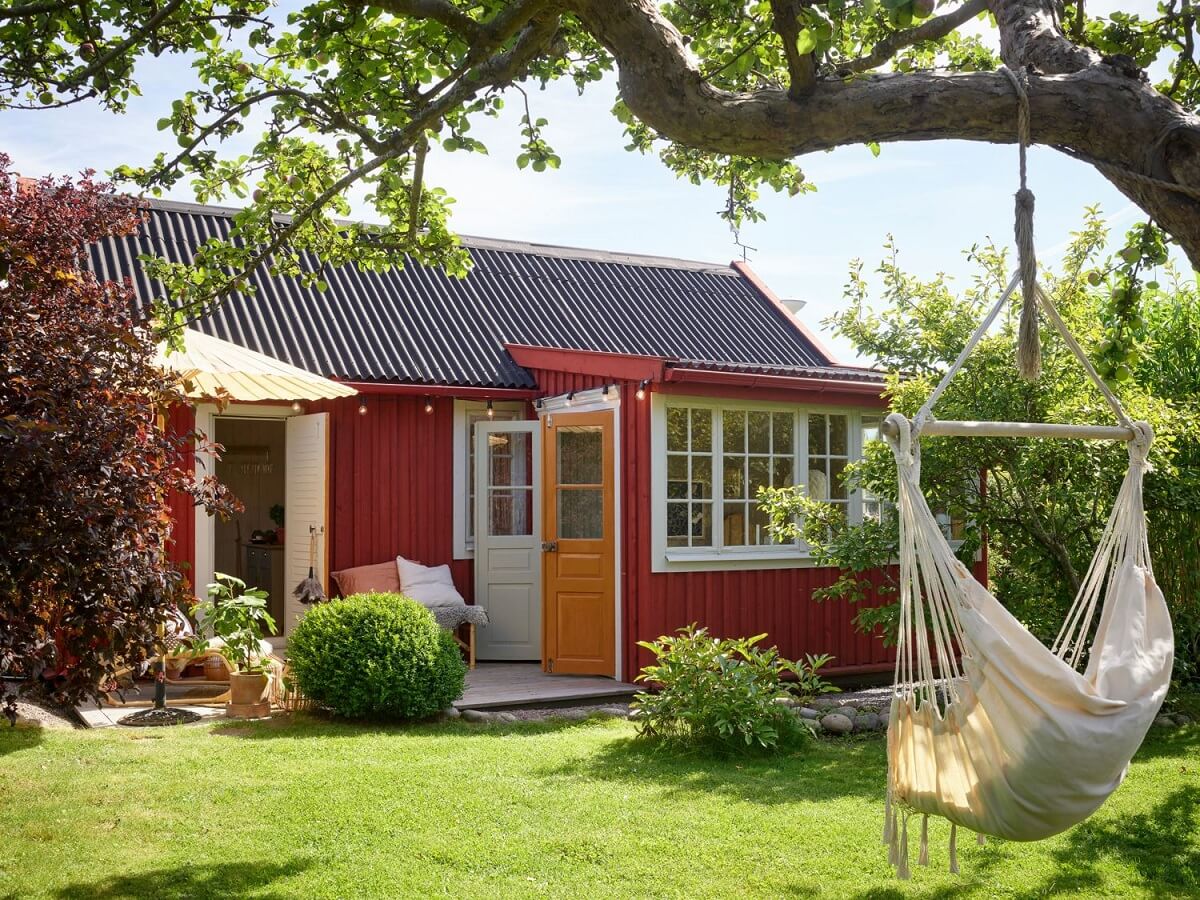 The garden has a variety of plants. The lawn is broken up by gnarled old apple trees, peonies and a beautiful dark red Spirea.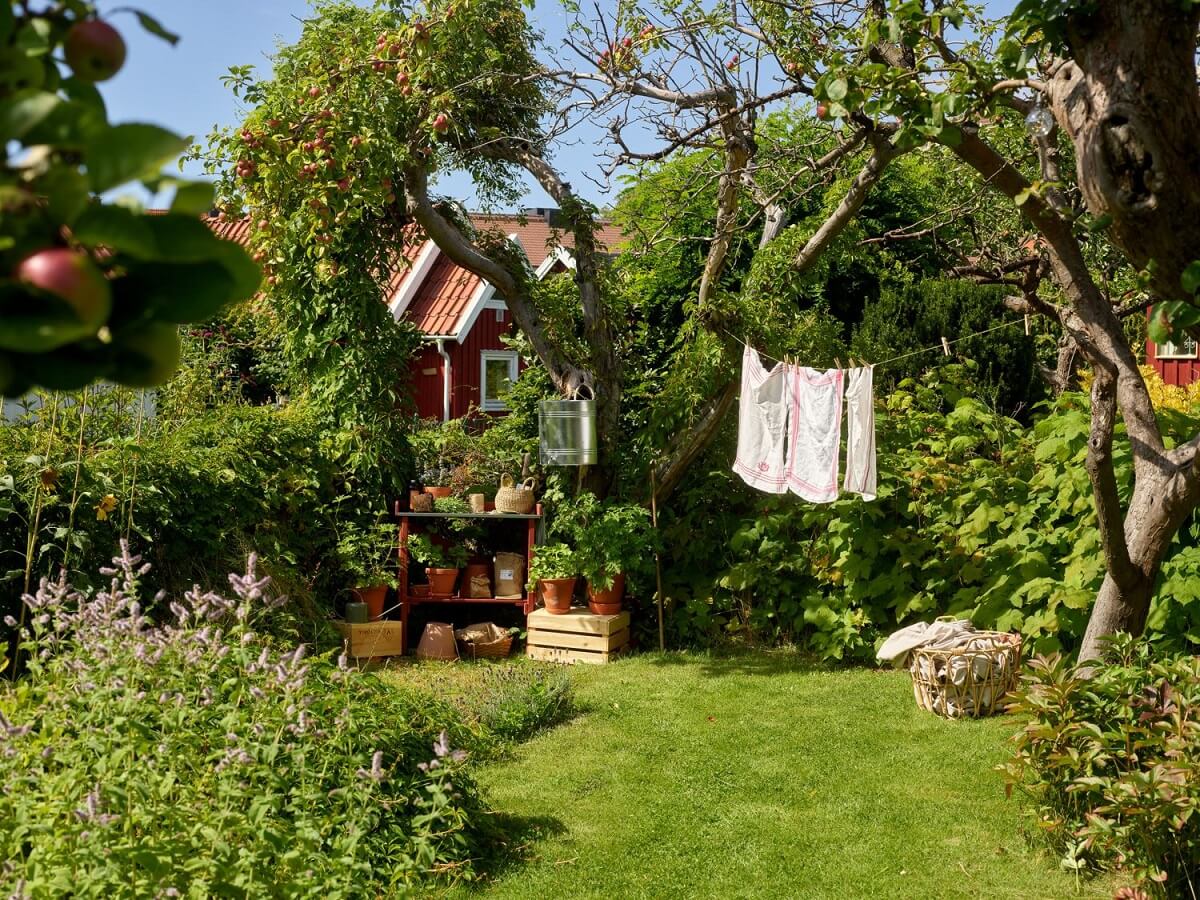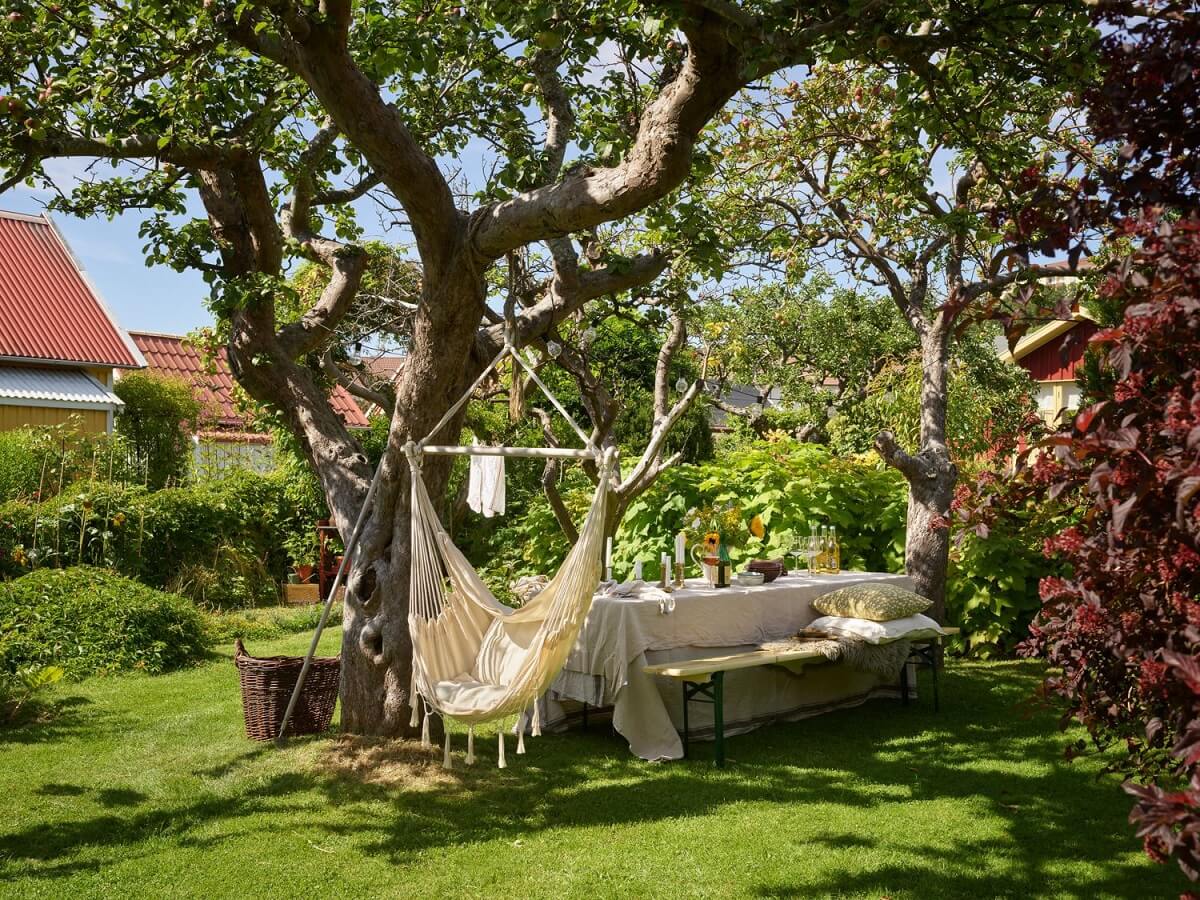 The garden is screened off from the neighbors with, among other things, raspberries, gooseberries and currants, and cut flowers, wild vines and spirea.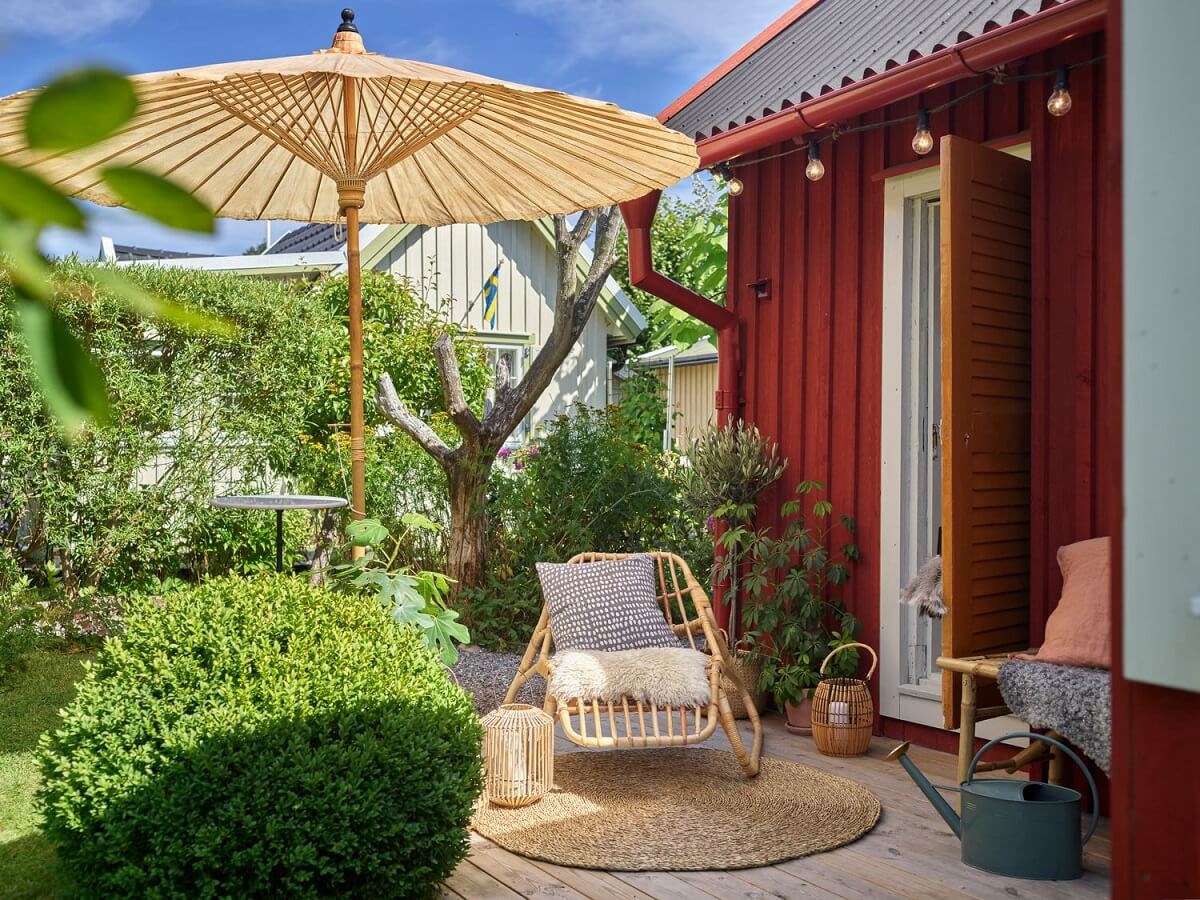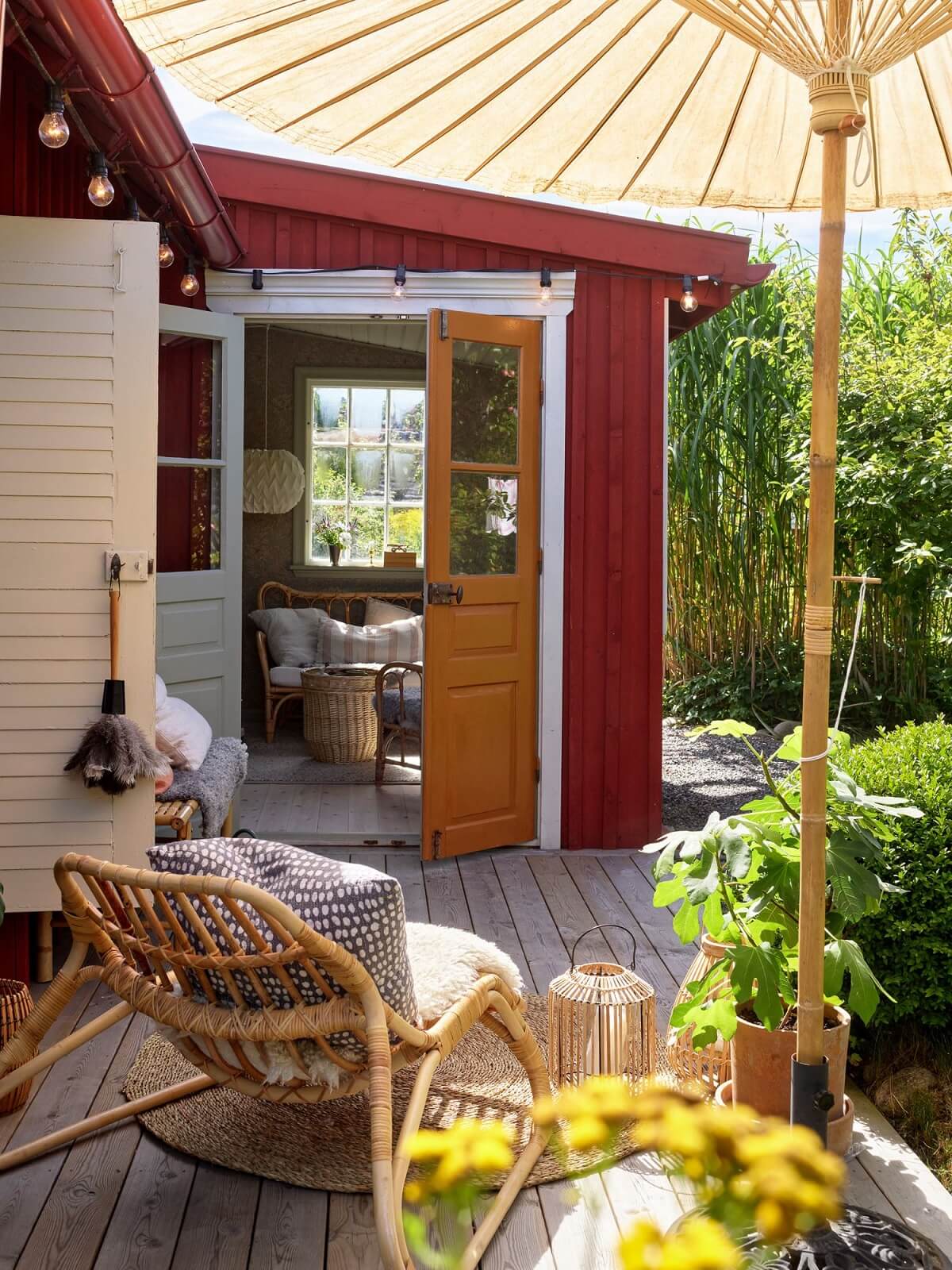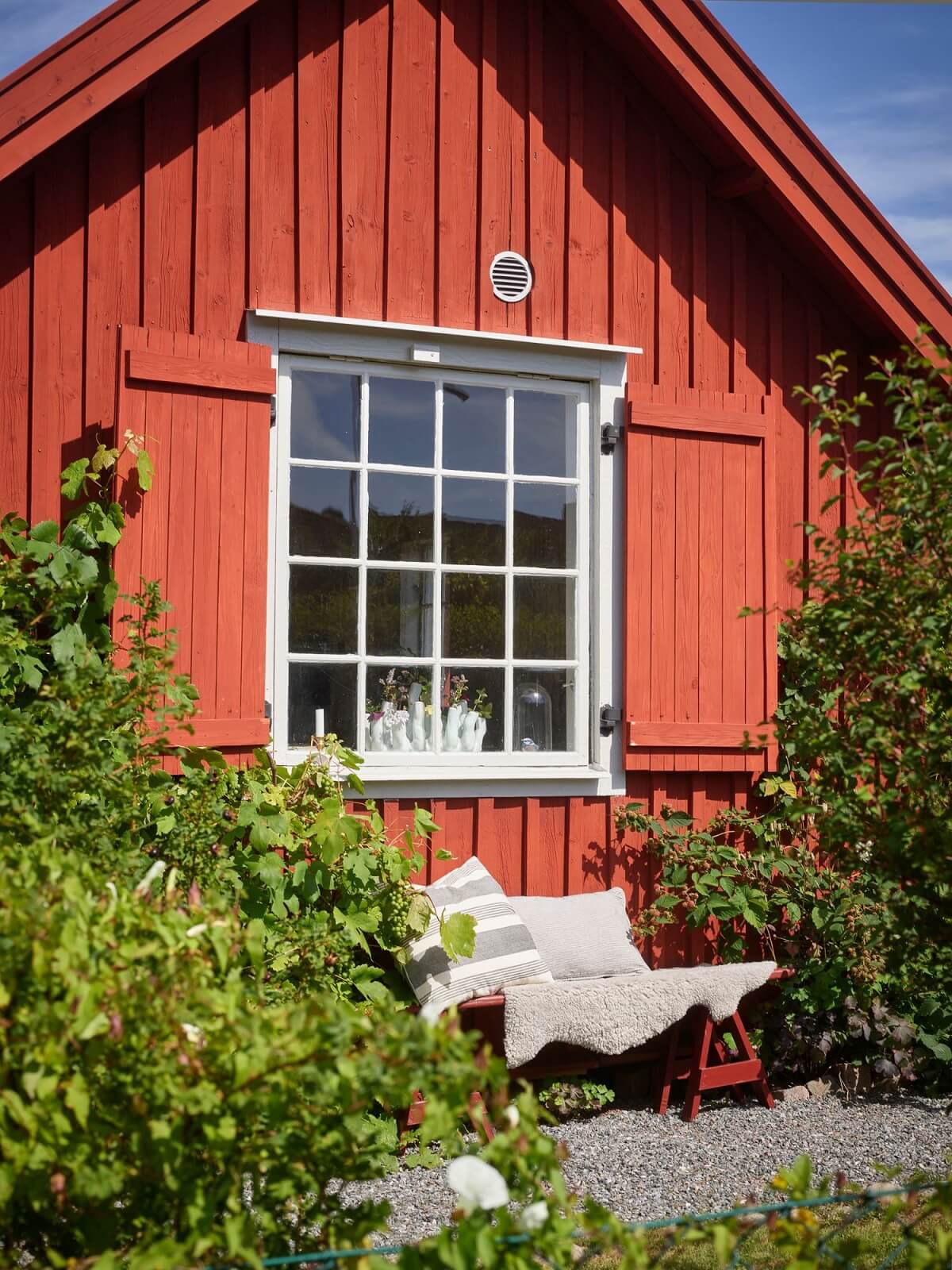 Take a look at these Swedish allotment cottages: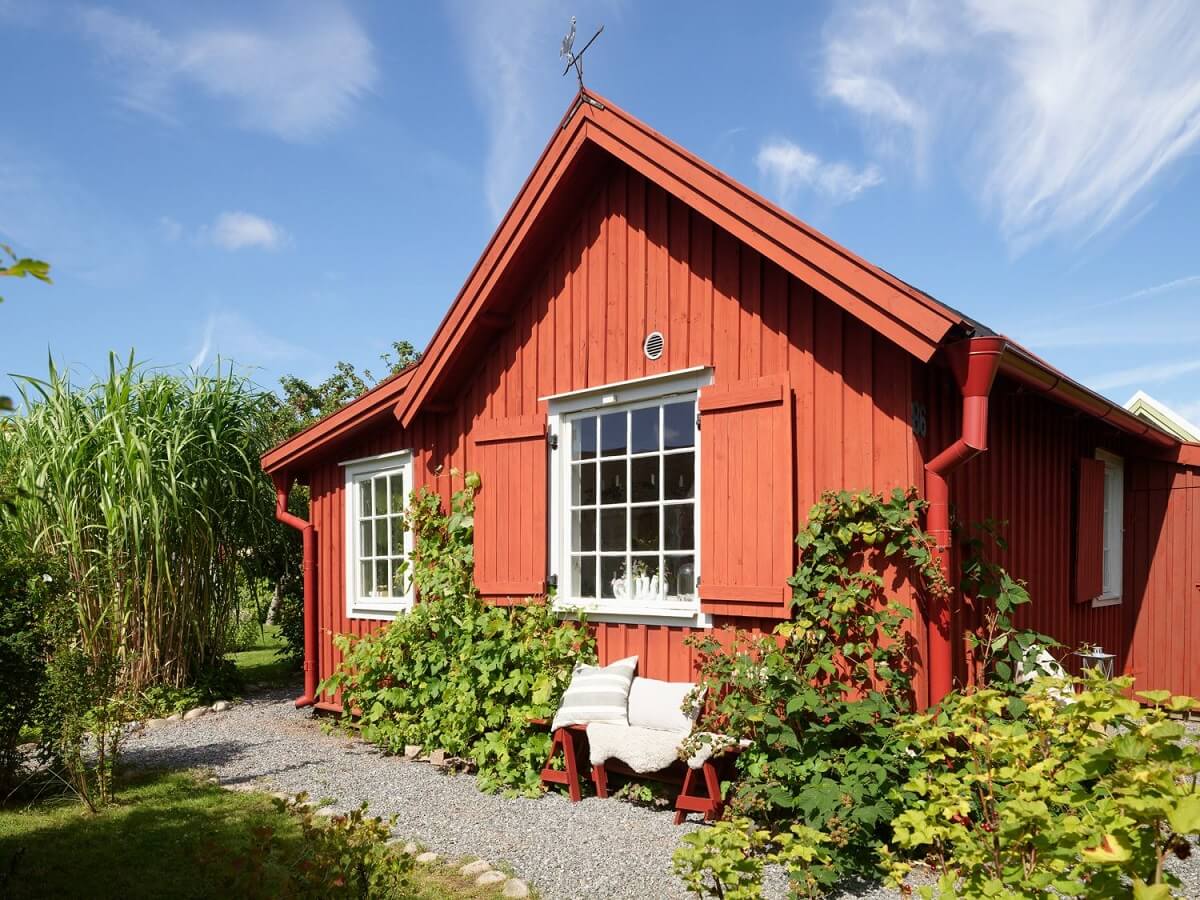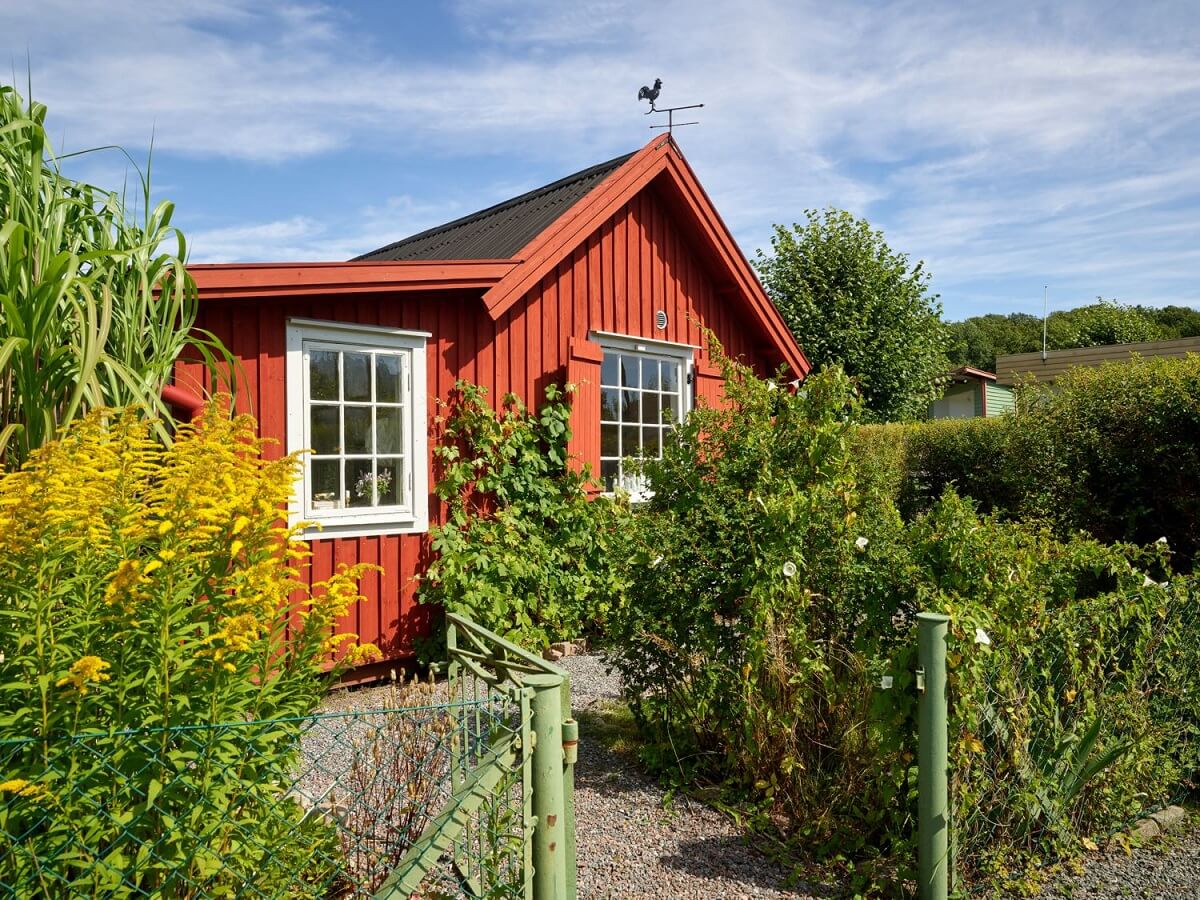 styling by Martina Mattsson and photography by Krister Engström for Kvarteret Mäkleri