A Small Farmhouse-Style Cottage on a Swedish Allotment
You're not going to believe it when I say that this small wooden cottage surrounded by greenery is actually located in the center of Gothenburg, but it's the truth!
The small house belongs to Swedish designer and stylist Elin Lannsjö and her partner. Two years ago they were lucky enough to get this highly desirable allotment in Gothenburg. Back then the plot was a complete wilderness, with the plants overgrowing the small cottage.
But Elin and her partner have completely transformed this plot in Gothenburgh into a beautiful green and sustainable haven.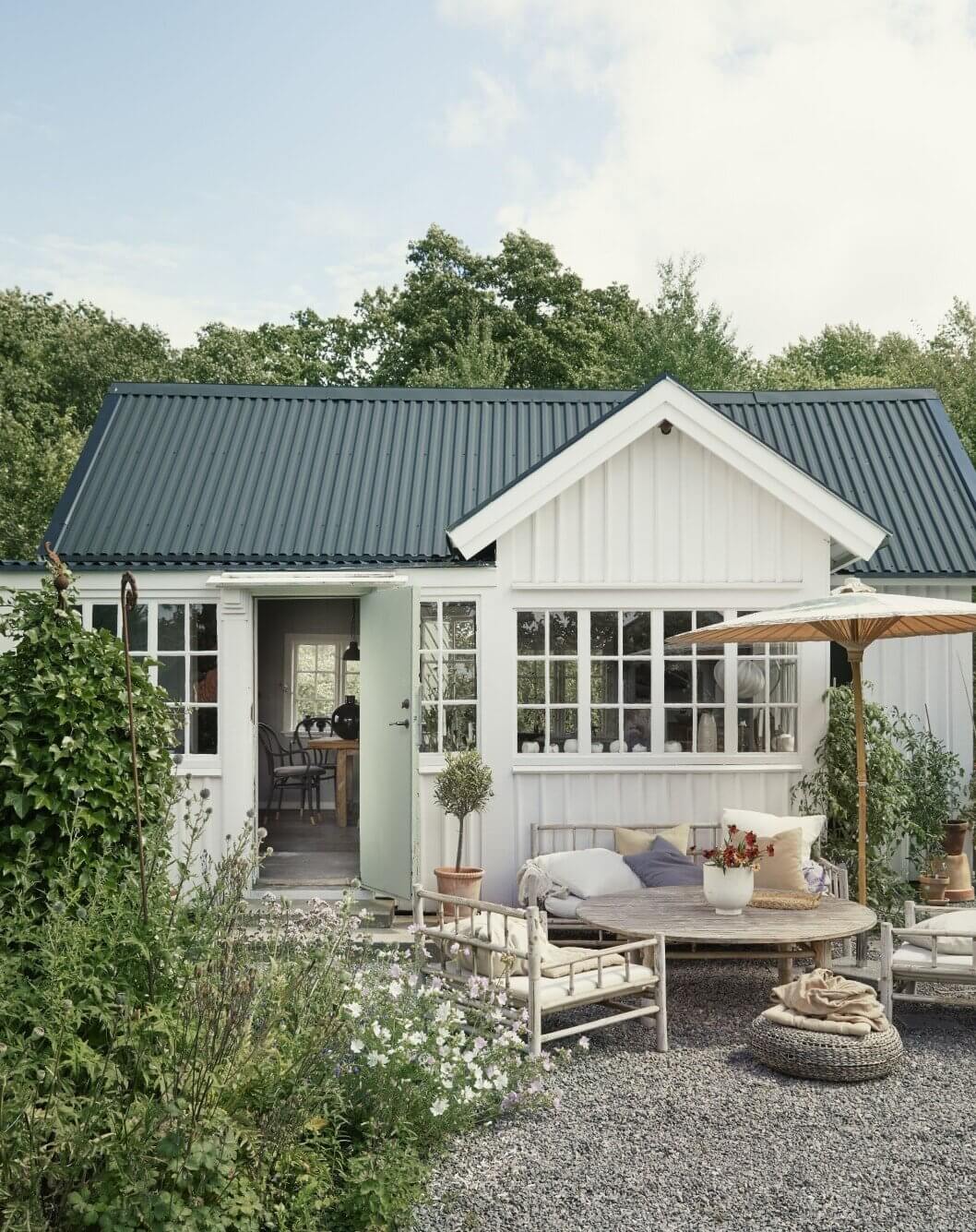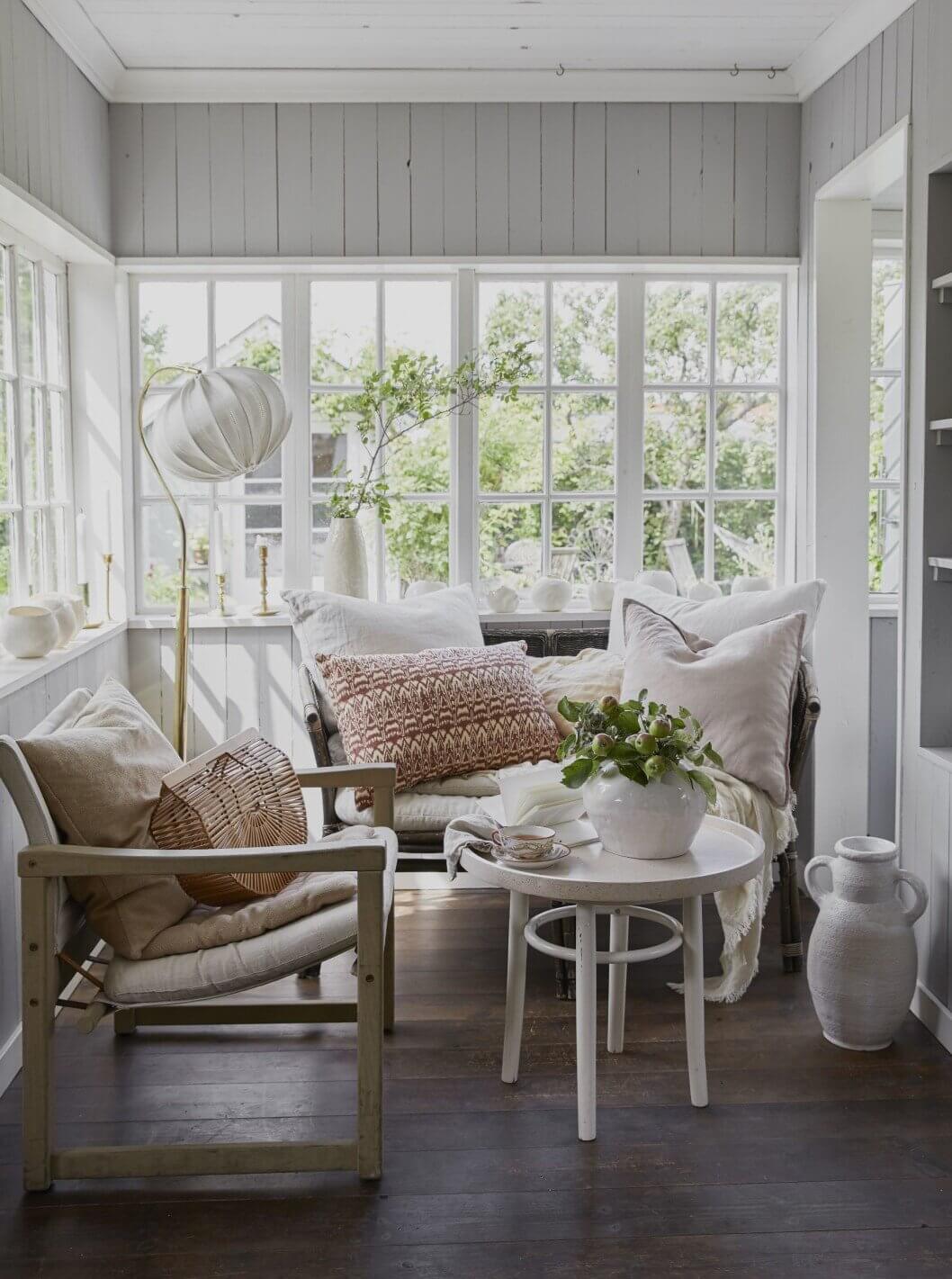 The cottage was divided into four small rooms when Elin bought it, they have torn down the inner walls and turned it into one large kitchen and living space.
Gathering takes central stage in this farmhouse-style cottage with a kitchen with shelves on one hand and a large dining table in the center of the room.
The dining table is made of material that was salvaged during the renovation of this small cottage. The rustic kitchen island is also made of recycled wood.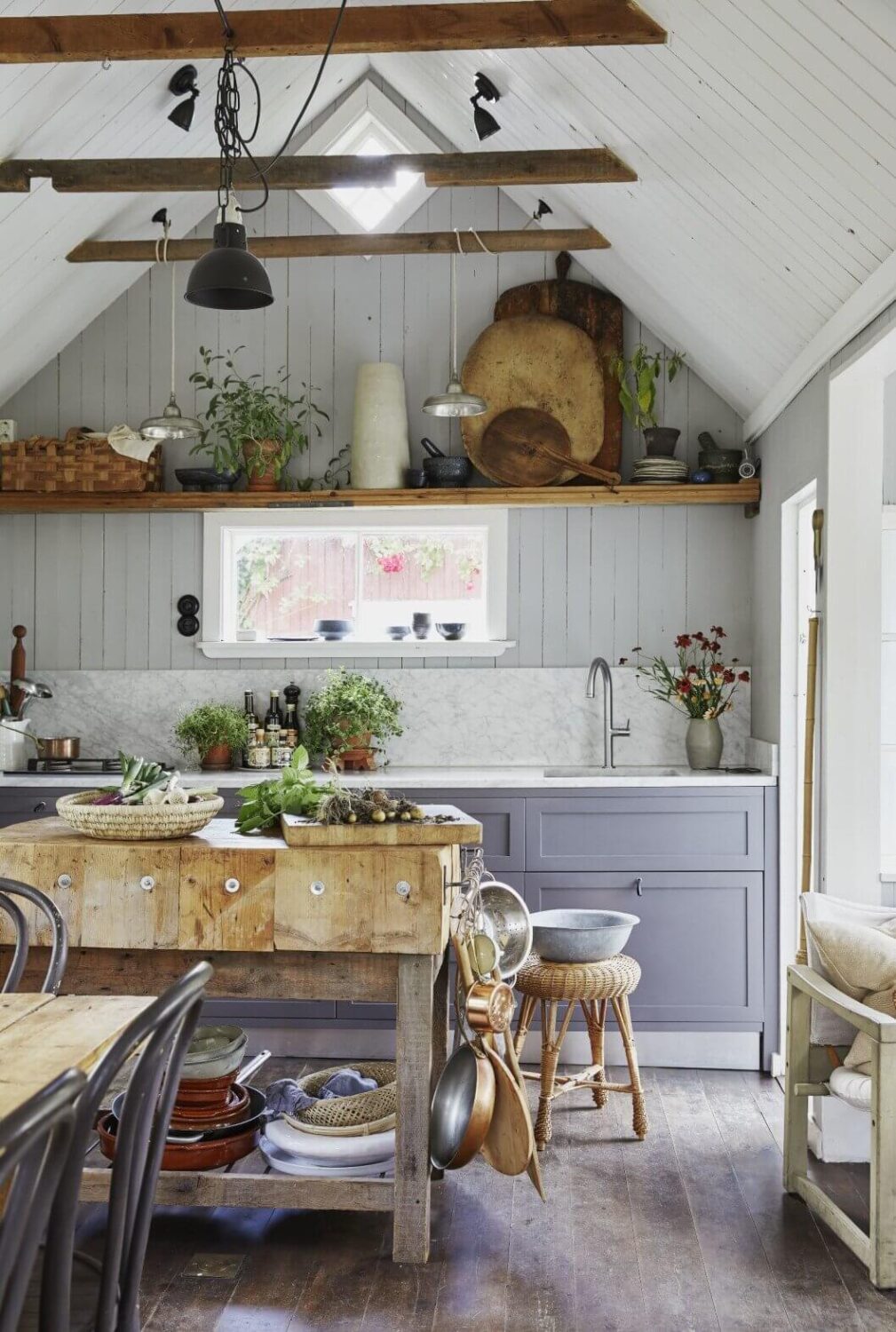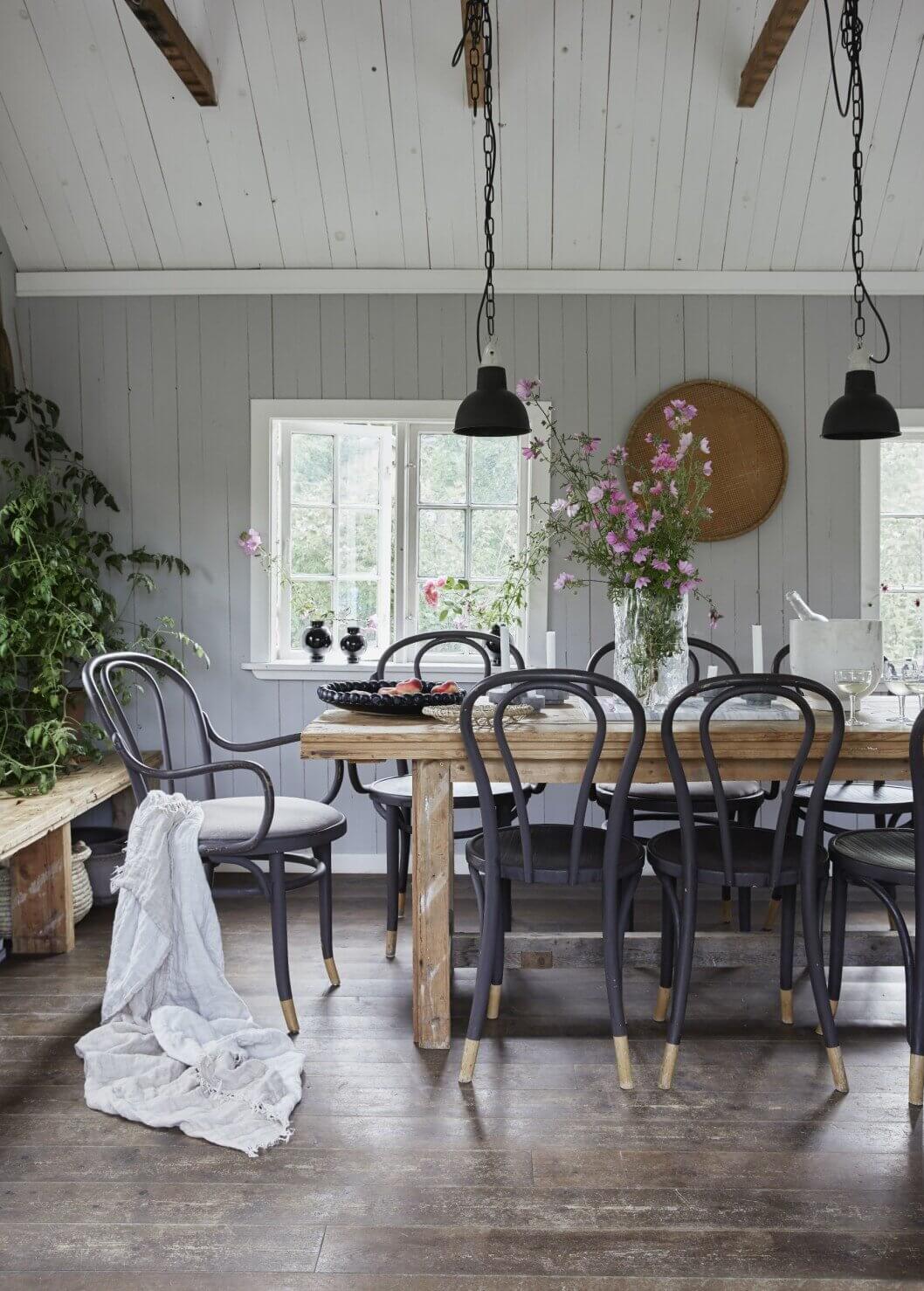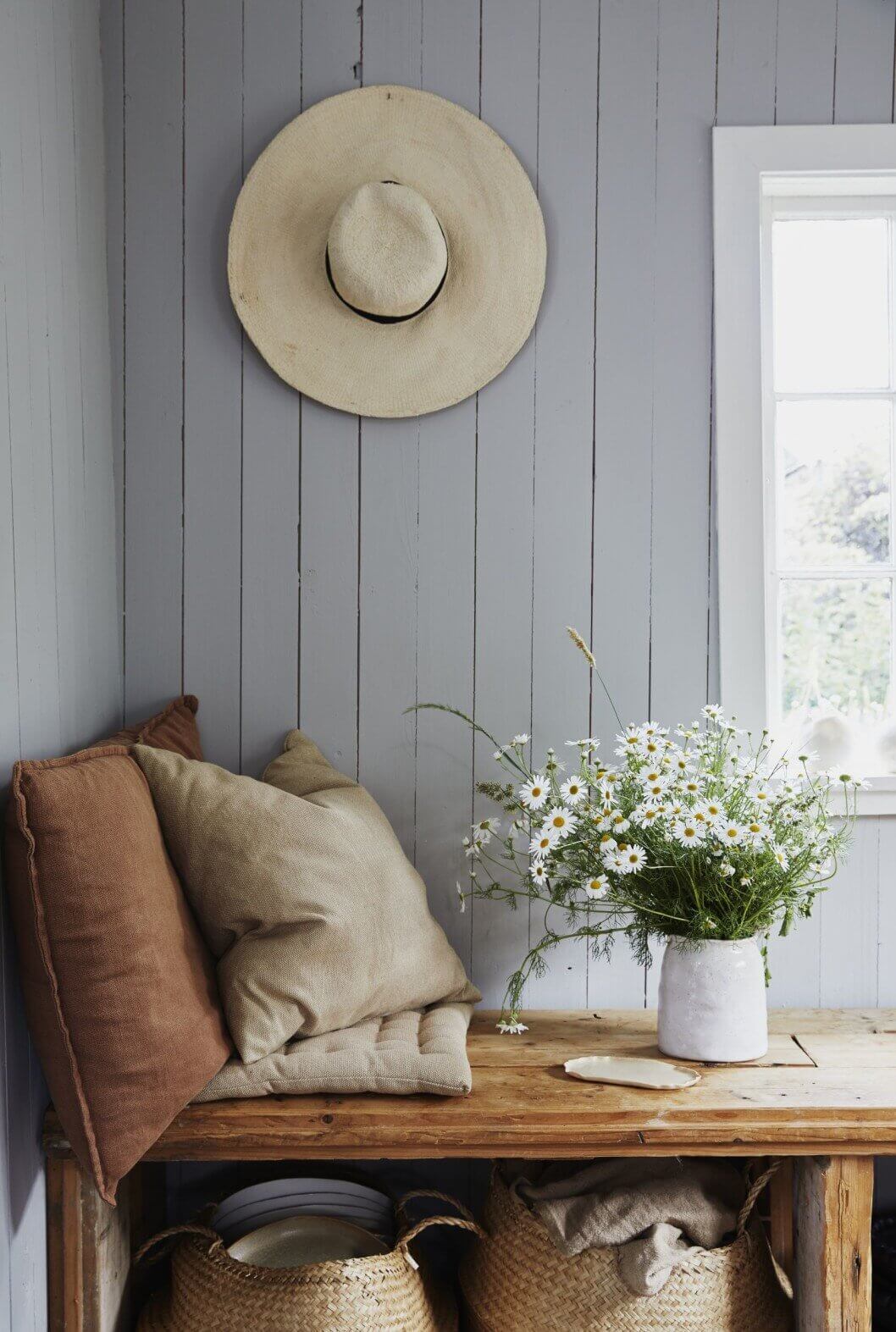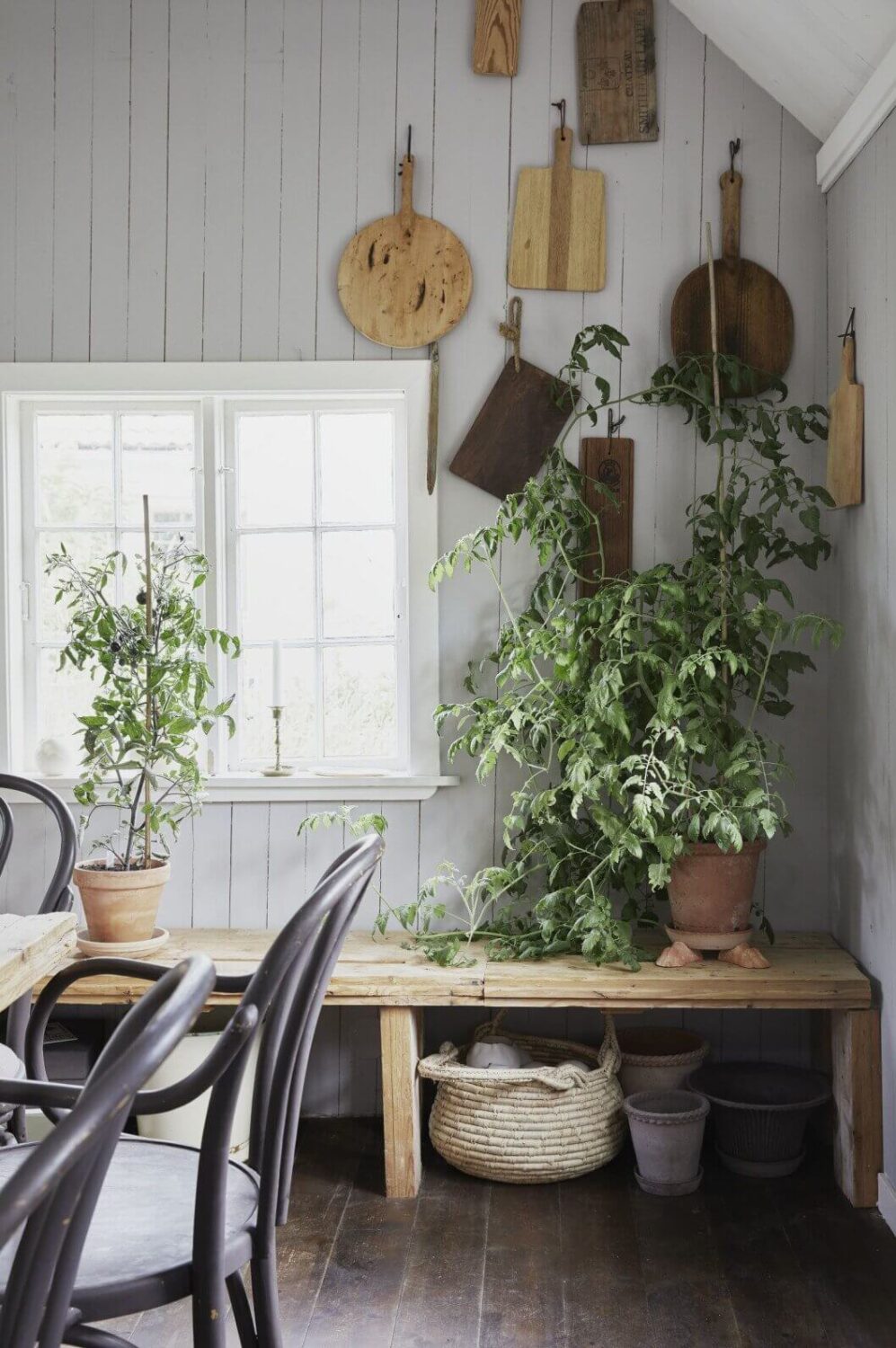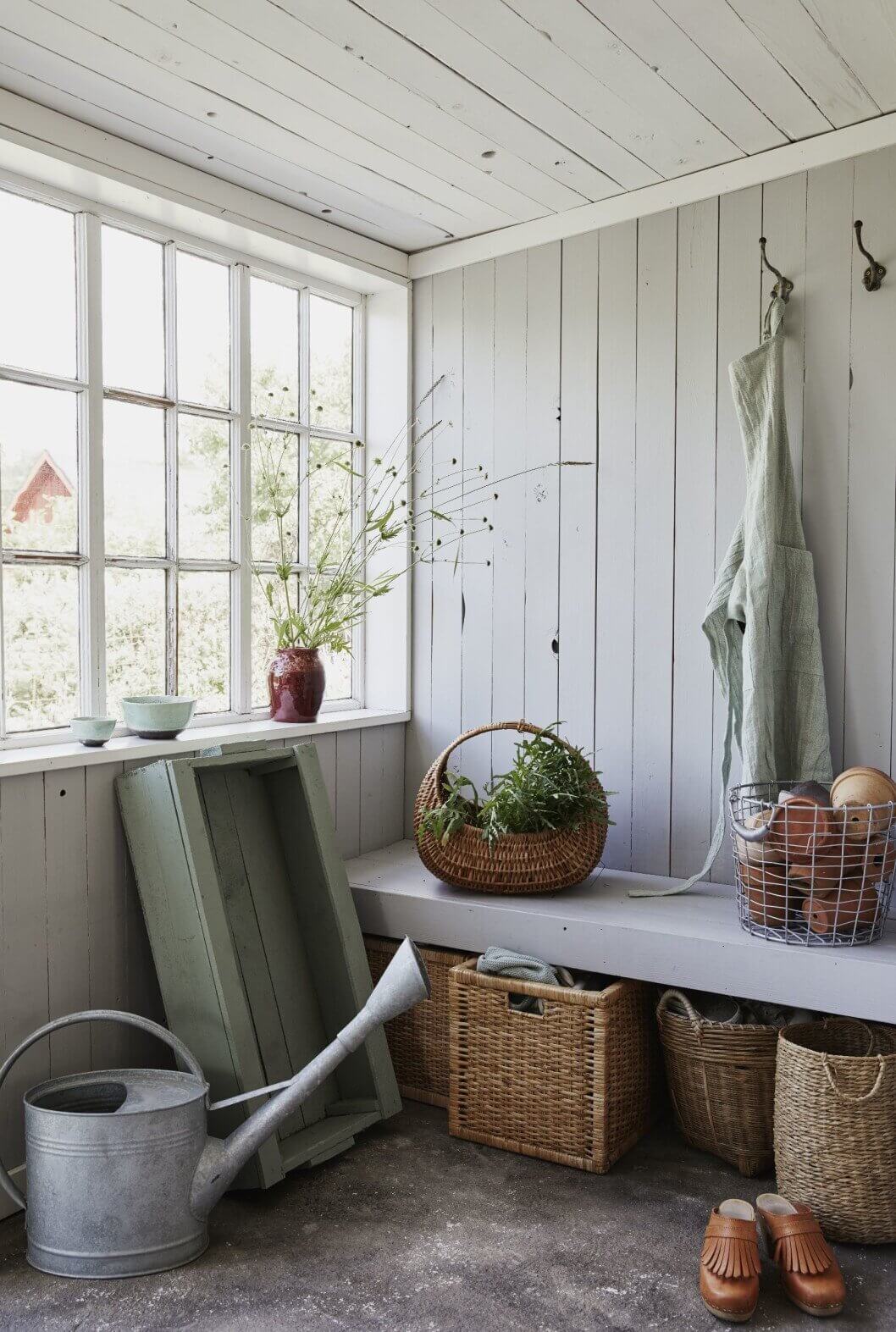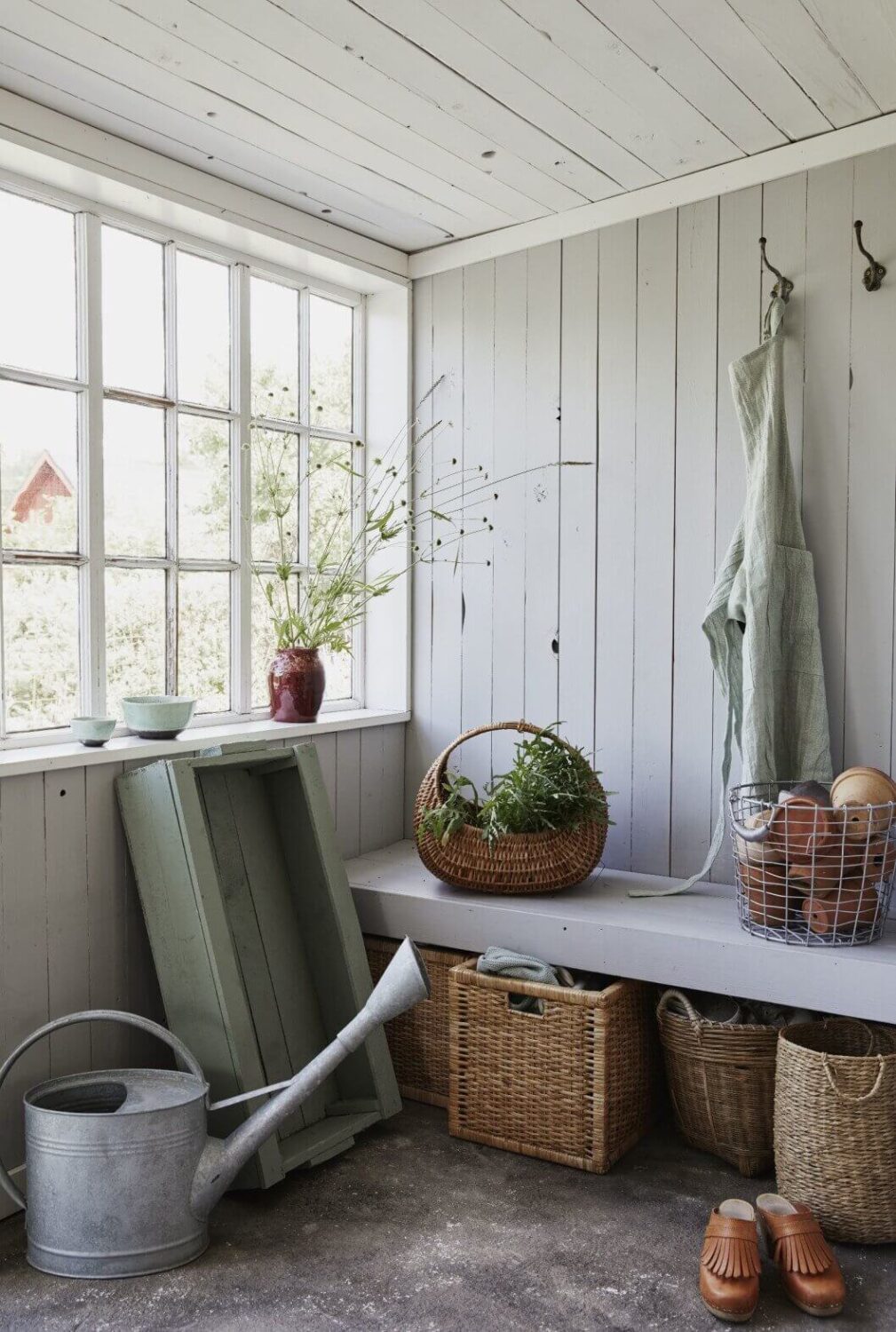 They were allowed to build a tool shed of 5sq. meter on the allotment. Instead of a tool shed, Elin and her partner build a small shed that now serves as a bedroom.
The double bed has underneath storage to make the most of the small space and sun hats are put on the wall for decoration. The bedroom shed also has its own small patio.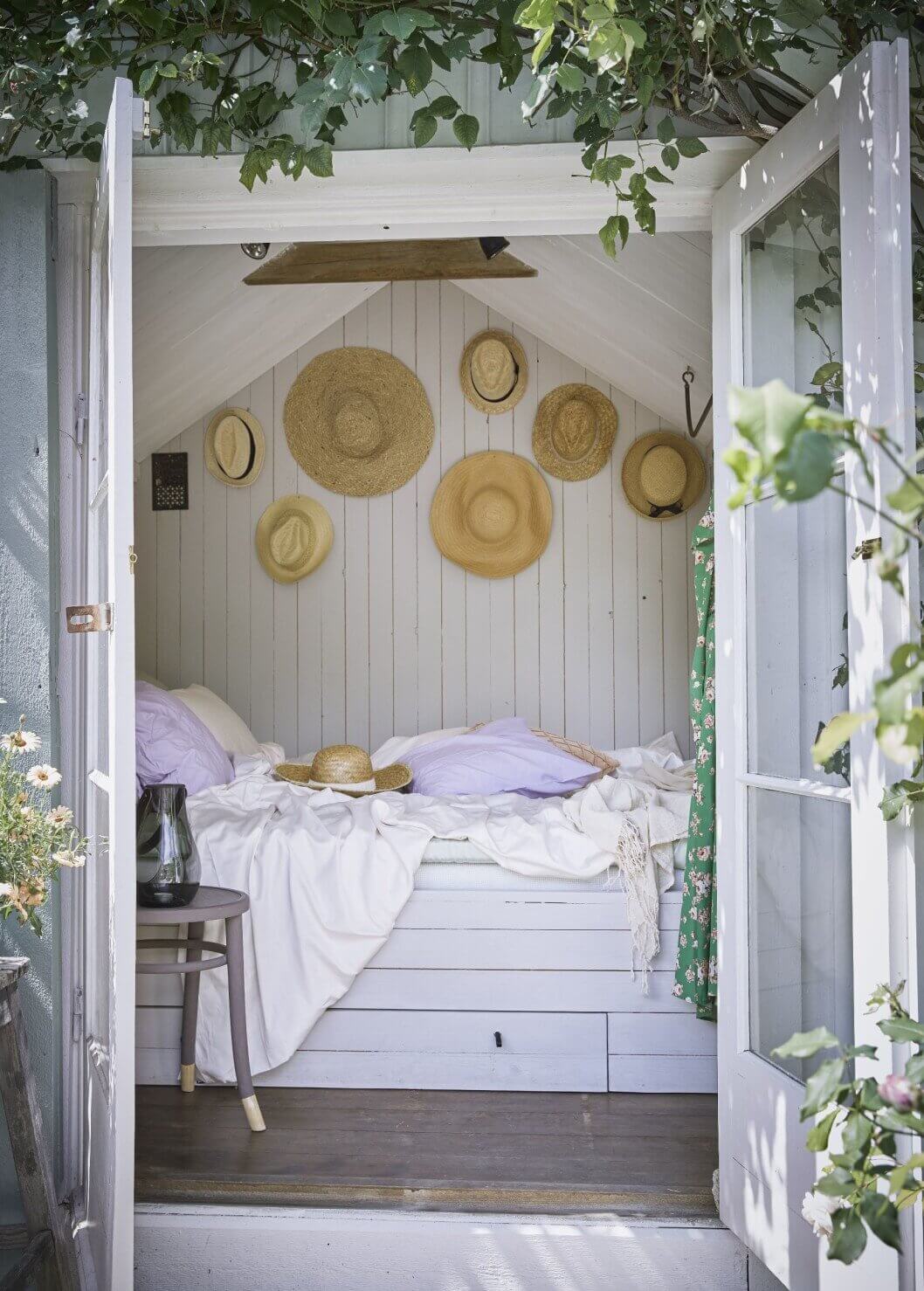 Carl Hansen & Son folding table and chairs stand under one of tree apple trees.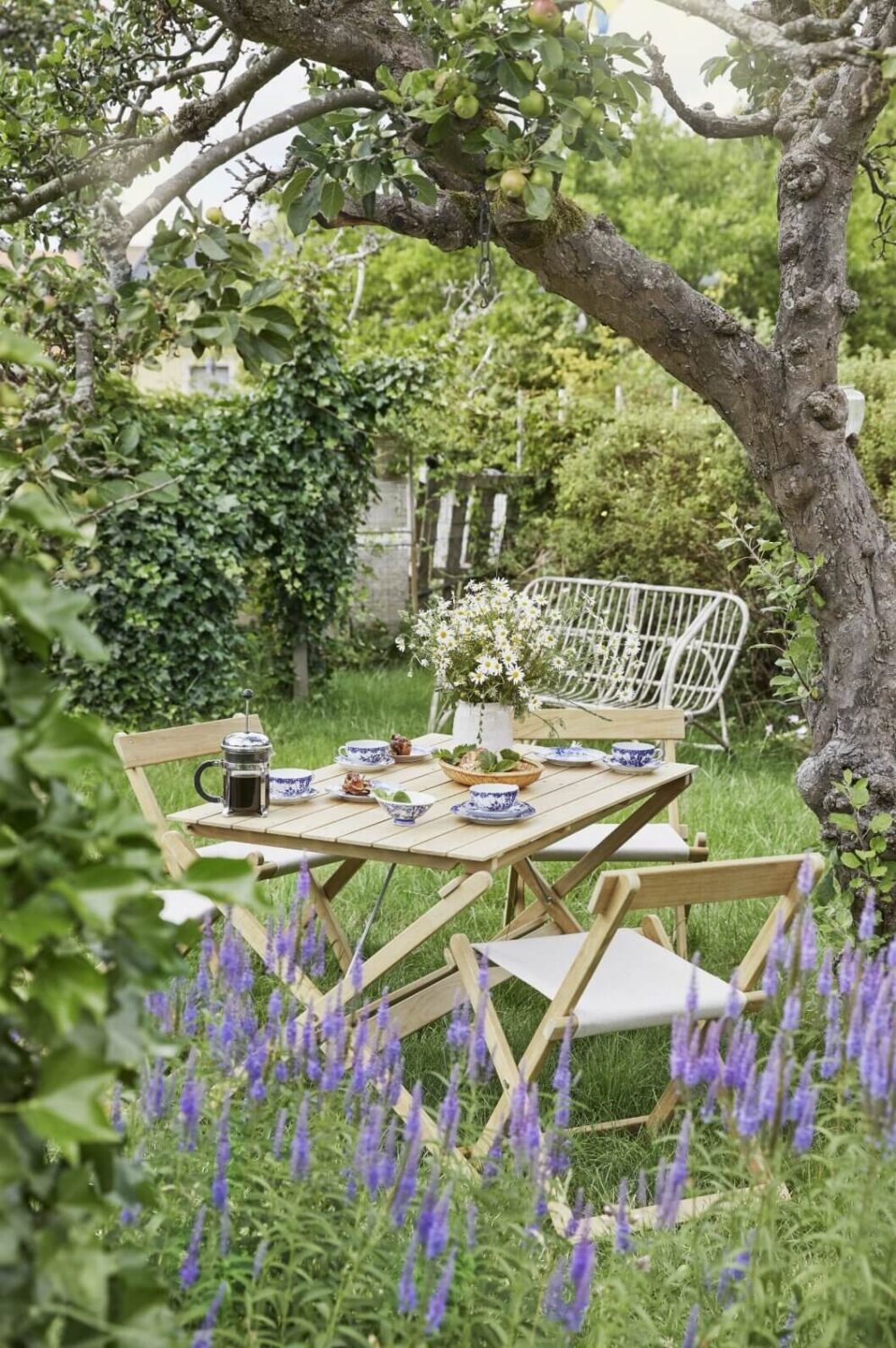 photography by Fanny Rådvik