Magical Light in a Stylish Scandinavian Apartment
If you want to look at a house with beautiful natural light (as well as beautiful interiors) then you should take a look at this Scandinavian apartment.
The apartment is located in a turn of the century building in Gothenburg. The building is located higher than most of the city and therefore from the home you have gorgeous views over the city and the harbor.
The apartment has a social floor plan with a large living room and kitchen. Directly next to the living room is the bedroom. Both the living area and the bedroom you will see the magical natural light.
The generous sitting room has three large windows that flood the room with natural light. The walls are painted in a warm neutral beige shade and the large earthy rug also adds a warm element to the room.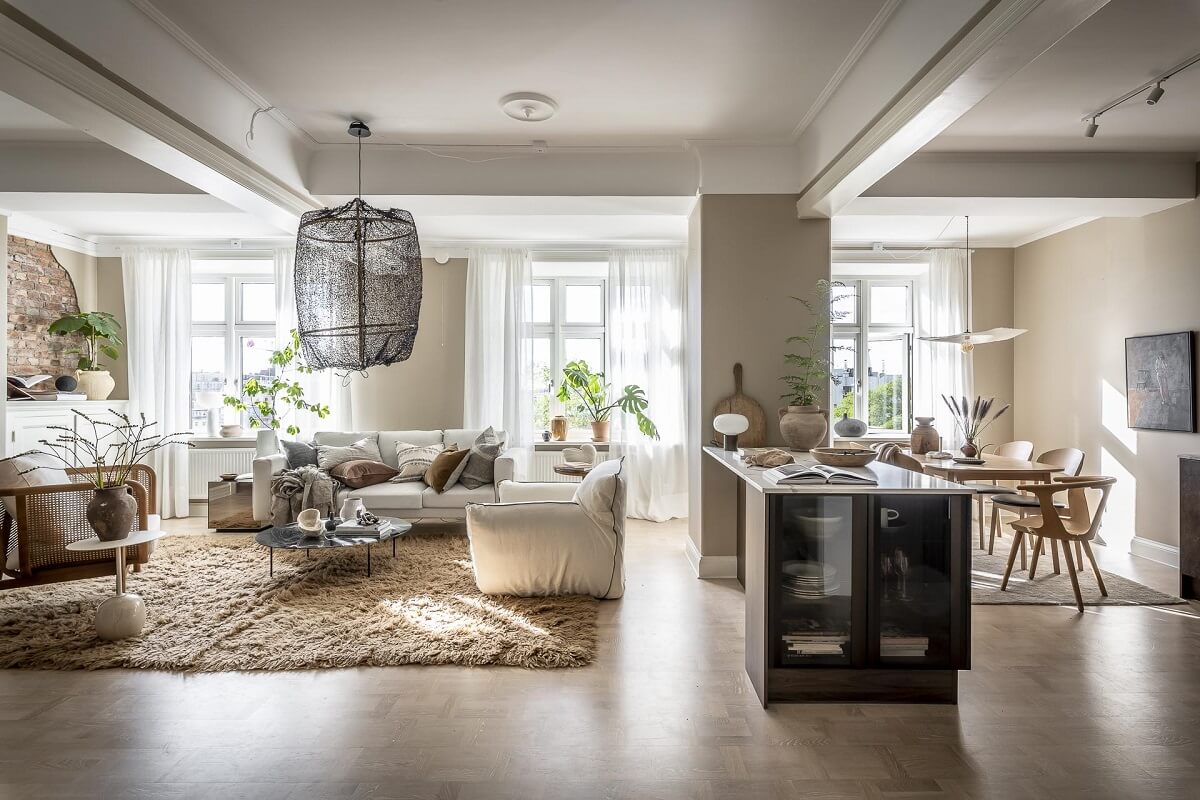 The house has a social floor plan. On the floor lies a new parquet floor with Dutch pattern.
Magical evening light fills the room with warm light.
The kitchen was renovated by the current owner with a focus on quality and durability.
The Puustelli kitchen has warm textured kitchen cabinets.
A little nook in the living room is the perfect spot for a home office.
A small original feature can be seen in the living room. The built in cabinet and brick wall dates back to the building of the home.
The bedroom has a moody vibe with floral wallpaper from Engelska Tapetmagasinet.
Magical light floods in the bedroom through the French doors.
Next to the French window they added black wardrobes.
photography by Alvhem