Athena Calderone Designed A New Collection for Crate & Barrel
If you're interested in interior design then you have probably heard of Athena Calderone. The writer, interior designer, and EyeSwoon founder has impeccable taste which she gladly shares with the rest of the world.
You may have seen one of her gorgeous houses, like her Brooklyn townhouse or her beach house in The Hamptons. In these houses, you see her timeless sense of style that is admired by so many.
And now, the EyeSwoon founder has designed a beautiful home collection for Crate & Barrel. The collection ranges from furniture pieces such as sofa's and tables to cushions and dinnerware. If you love Athena's style then this is your opportunity to style your home with elegant, timeless pieces.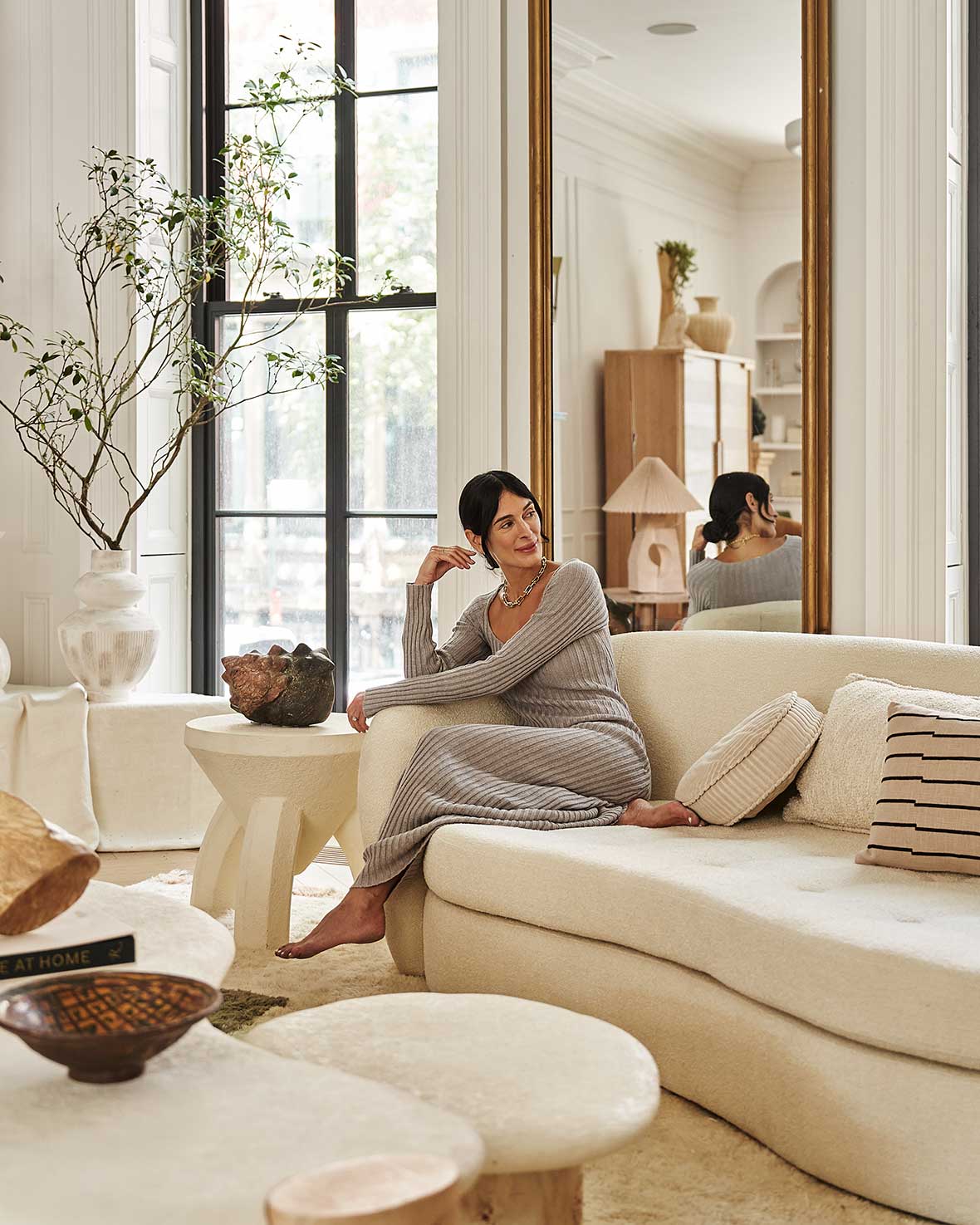 You can shop Athena Calderone's collection now at Crate & Barrel
styling by Colin King & photography by Adrian Gaut