A Magical Pink Cottage in the English Countryside
Located in the English countryside, you can find a magical pink cottage with interiors by designer Emma Ainscough. The cottage is located on the 12,000-acre private estate of the Viscount and Viscountess Newport in Shropshire surrounded by natural beauty.
Charlotte's Folly, as the home is called, is a 19th century three bedroom cottage with typical cozy cottage rooms. The home has been redesigned by Emma Ainscough and it's now avalaible to rent on Unique Homestays.
The Romantic style lodge is situated on a lime tree lined carriageway, used historically by the Bradford family to connect their stately home of Weston Park with the 19th century pleasure ground of the White Sitch.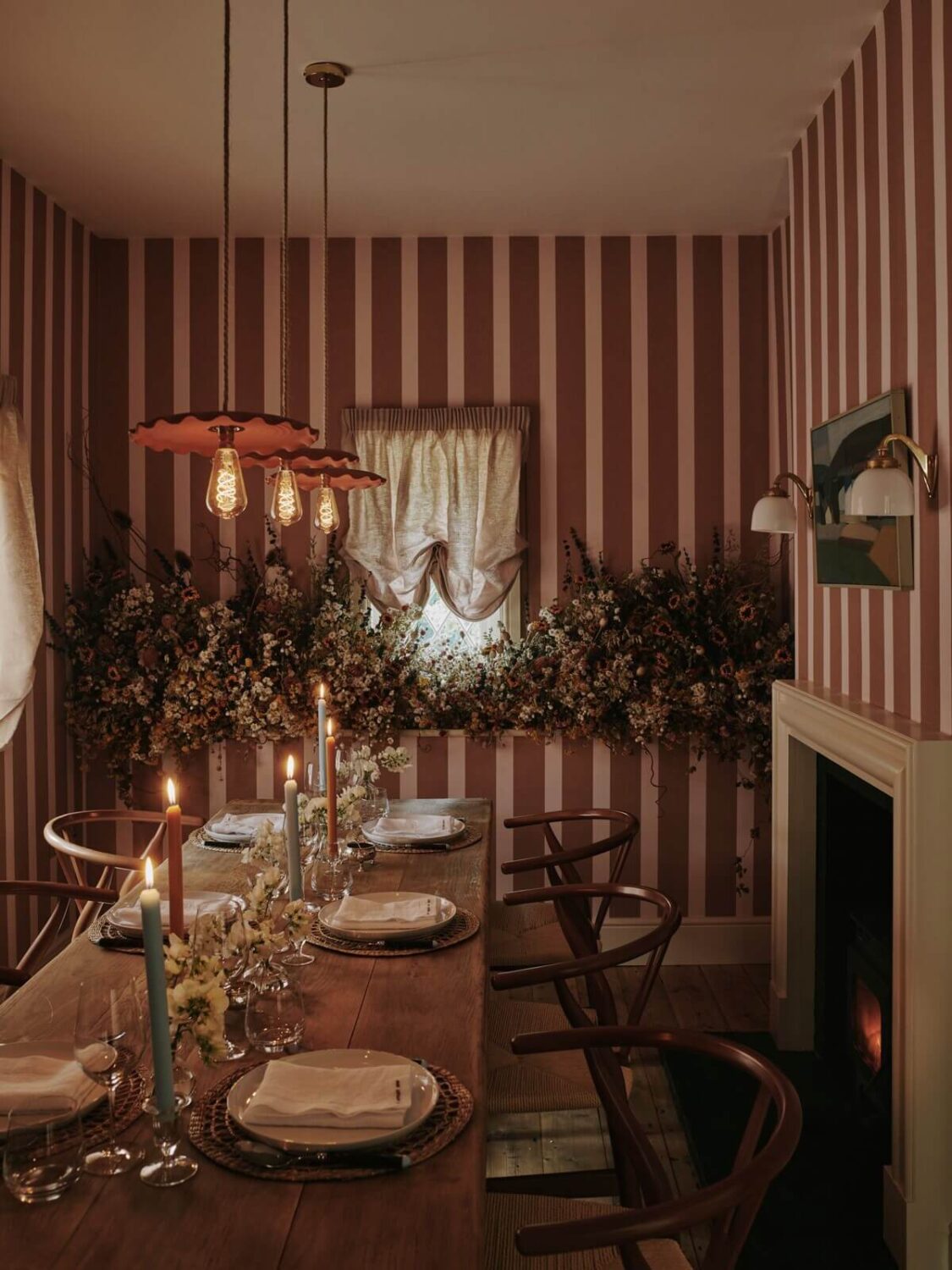 The cottage is named after Lady Charlotte Bridgeman, daughter of The 3rd Earl of Bradford, who was a talented watercolorist who captured the Picturesque designed scenery of the tree lined lake, boat house and fishing lodge in the Sitch.
The cozy dining room has a rustic dining table surrounded by classic Hans Wegner Wishbone chairs. The room is papered in Hamilton Weston's "Brown Paper Stripe".
Emma used color in every room of this charming cottage. In the downstairs rooms she used calmer and lighter color tones. Upstairs in the bedrooms, more vibrant colors are used.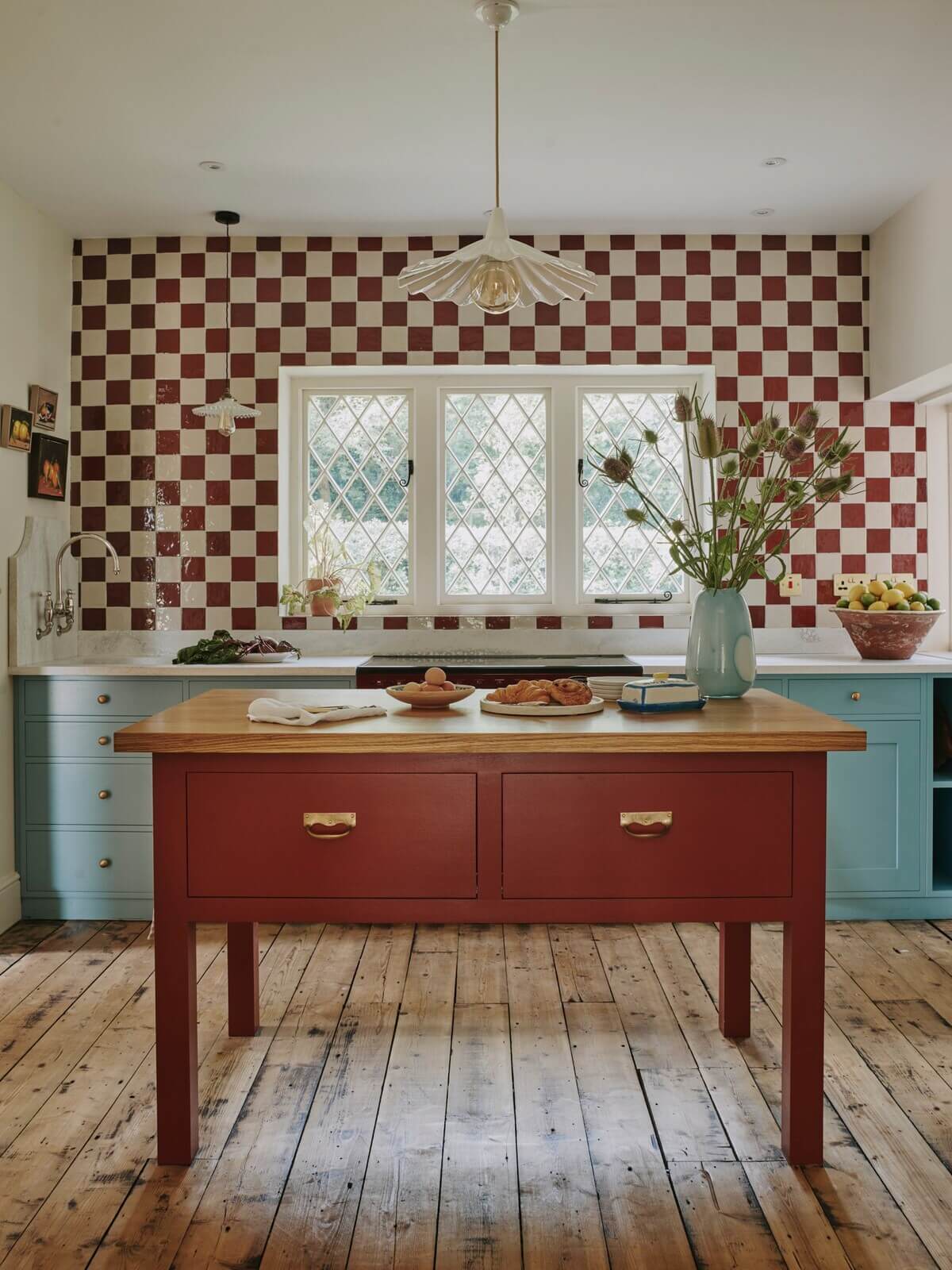 The kitchen is a colorful affair with a combination of blue and red shades. The blue kitchen cabinets are painted in Farrow & Ball "Yonder" and the island is painted in Farrow & Ball "Eating Room Red". The walls are painted in "Slipper Satin" also by Farrow & Ball.
The tap is placed in the corner to have an unobstructed view from the windows and to leave more space for cooking.
The sitting room is a calm space (also painted in Farrow & Ball's "Slipper Satin") with natural blue color accents in the chairs and cushions. Double doors lead to the cottage garden.
A cozy bedroom snug is created with an arched doorway that can be closed off with curtains. The wallpaper is "Folies Bergère" by Howe at 36 Bourne Street.
Built in shelves add storage to this small bedroom. They are painted in Farrow & Ball's "Bay Area Blue".
The cozy twin bedroom (though the two beds can also be placed together to serve as a double bed) is papered with Creeping Toadflax by Living Quarters. The beams are painted in "Pea Green" by Edward Bulmer.
The master bedroom is painted in a soft pink shade (Farrow & Ball "Dimity"). A floral headboard adds a romantic element to this room.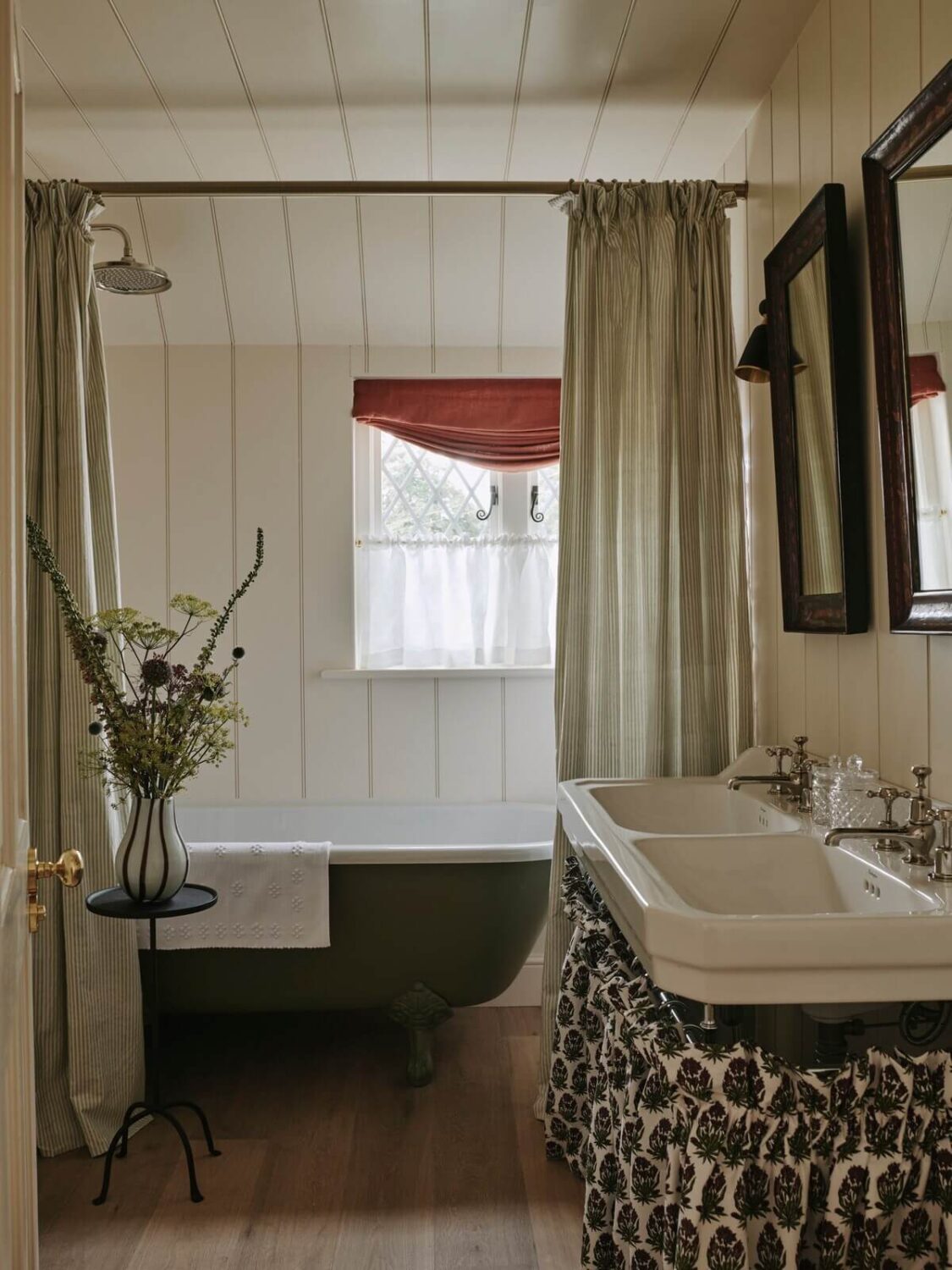 The en suite bathroom is covered in tongue and groove paneling. The freestanding clawfoot bath is painted in Farrow & Ball's "Olive".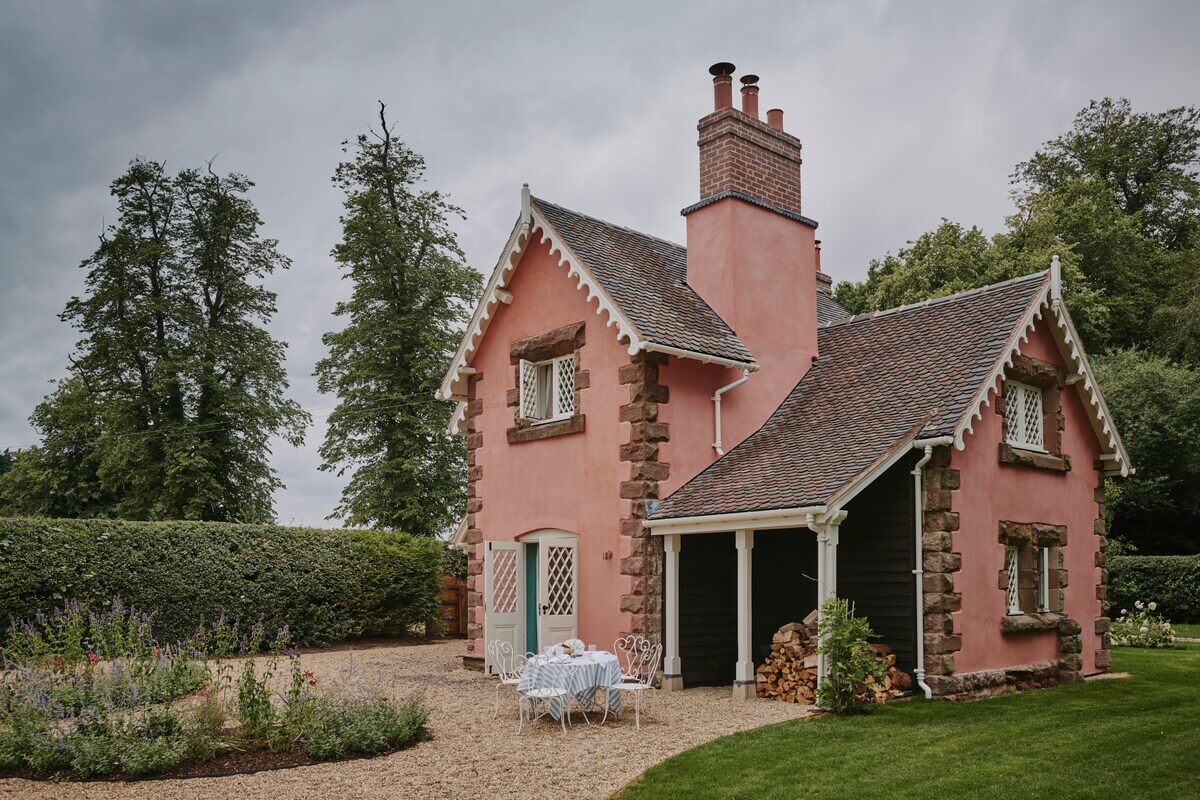 The picture perfect pink cottage is set in gardens that are landscaped by Tig Cameron-Goodman.
You can book Charlotte's Folly cottage on Unique Homestays