A London Loft Designed By Ilse Crawford And Vincent van Duysen
Years ago I came across the London loft of British designer Ilse Crawford in an interior magazine. Back then the loft had a grey base with popping green color touches.
Now, the London loft still had its grey base but the green has been replaced with more harmonious color hues like white, sand and dark grey. The loft was a desgin collaboration between Ilse and renowned Belgian architect Vincent van Duysen.
The open-plan loft is divided into three zones with the sitting area in central position. On one side of the loft they added built-in cabinets while on the window side you can find floor-to-ceiling bookshelves. That this area is made for relaxing is obvious from the hammock swinging between two steel pillars.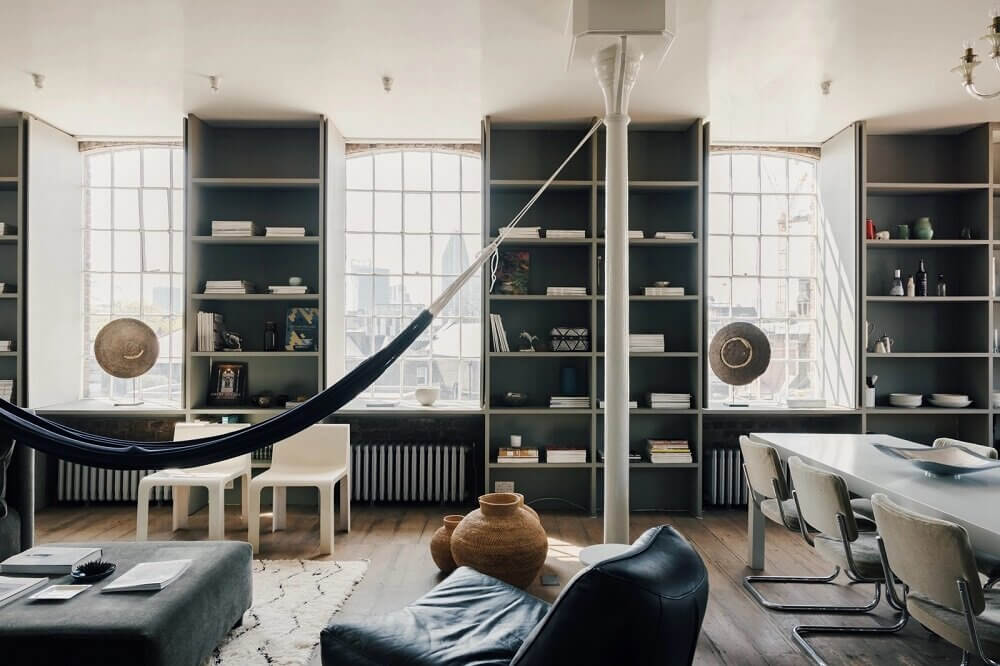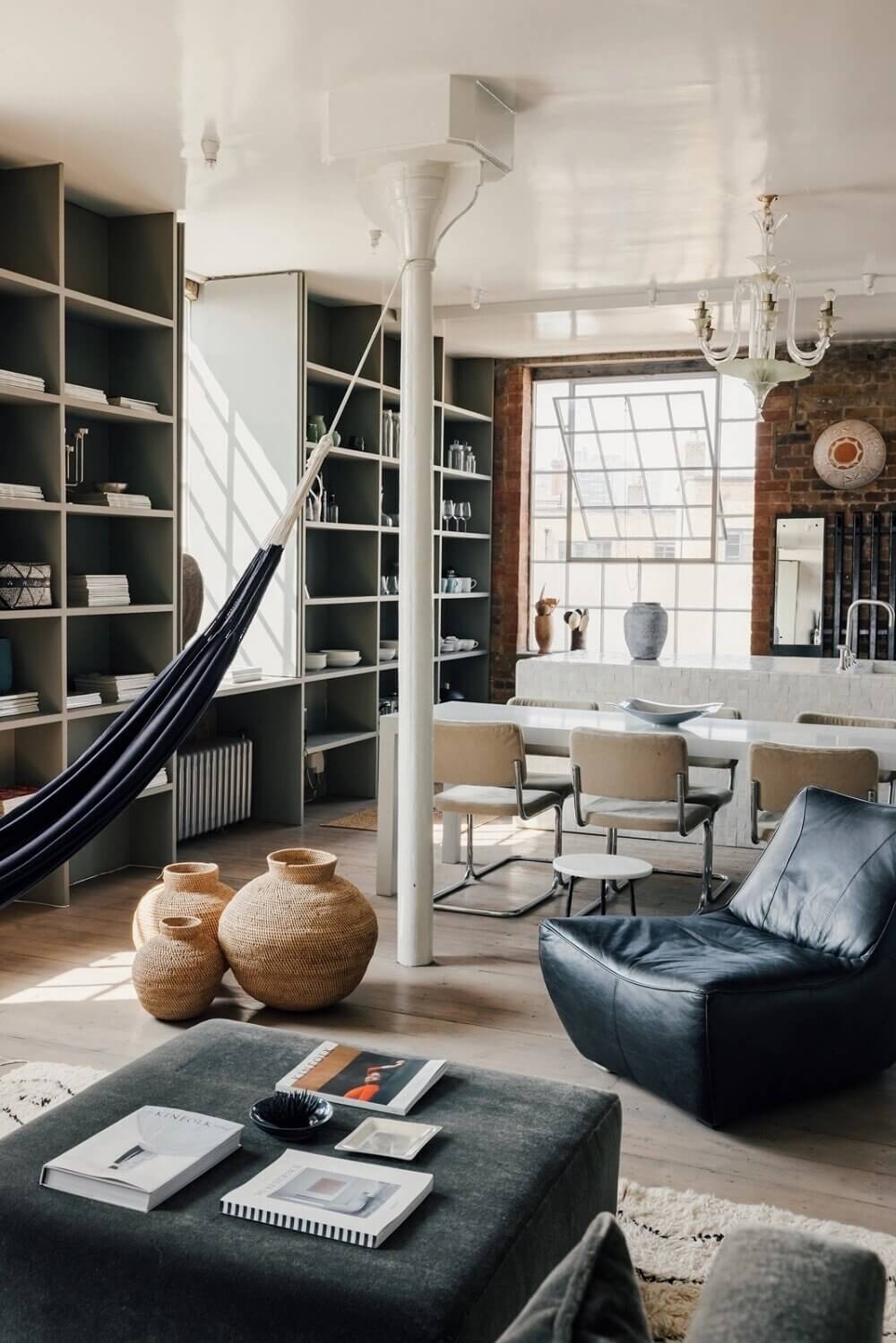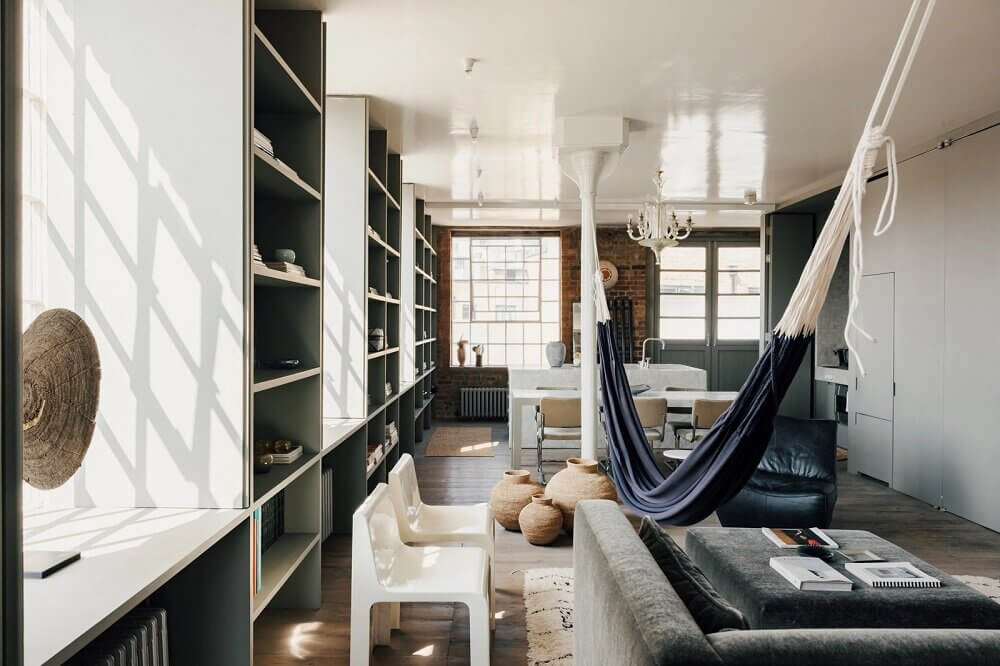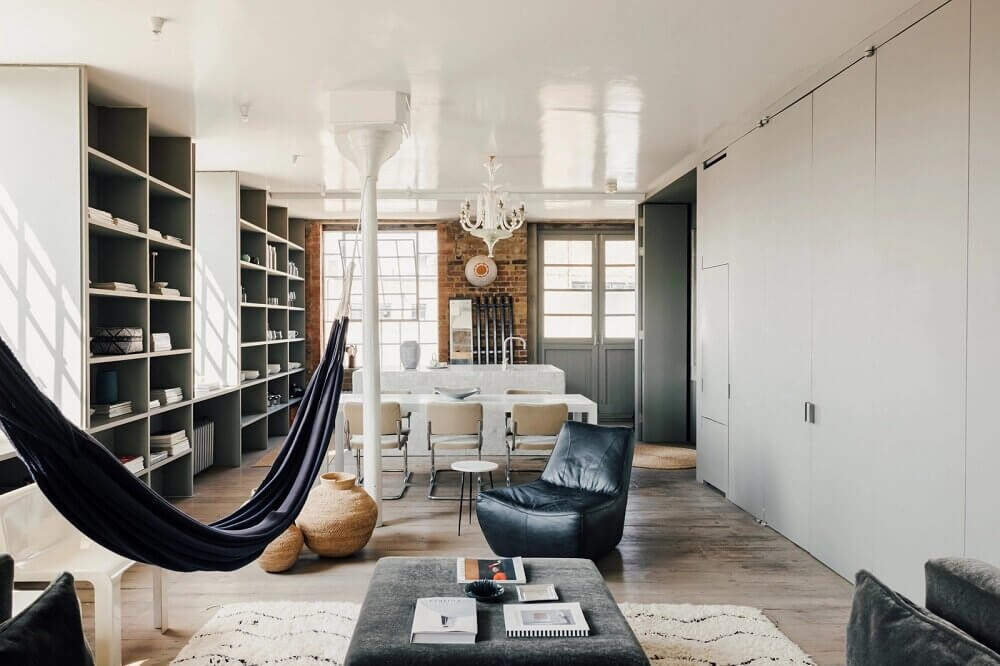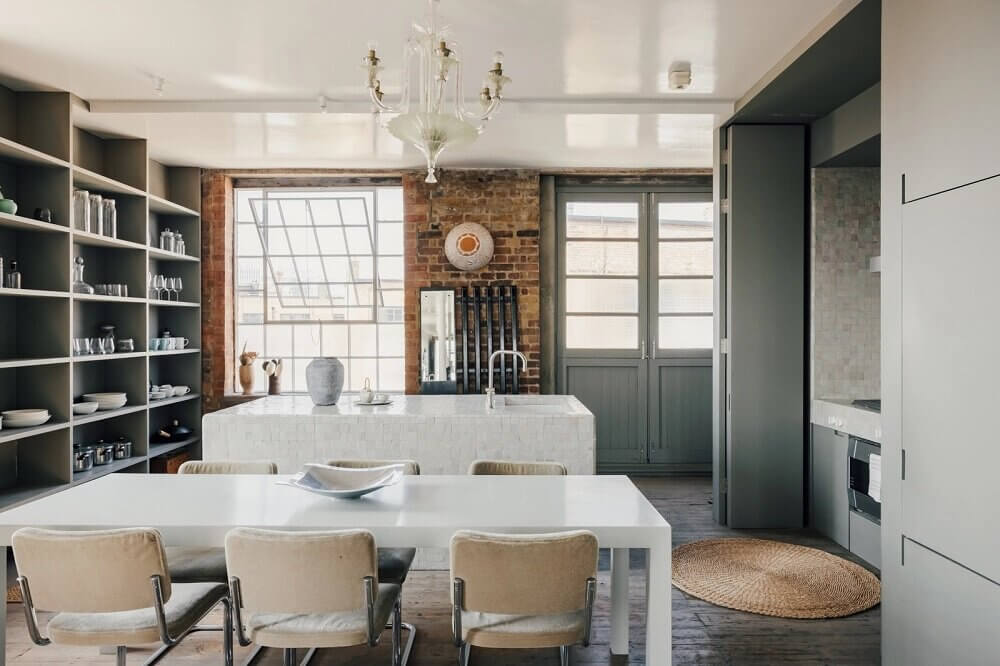 The kitchen island is decorated with Zellige tiles and on one side the stove is hidden in the cabinet. Exposed brick walls show the history of the Victorian warehouse conversion. Behind the kitchen is a little area that can be used as a guest bedroom or as a snug.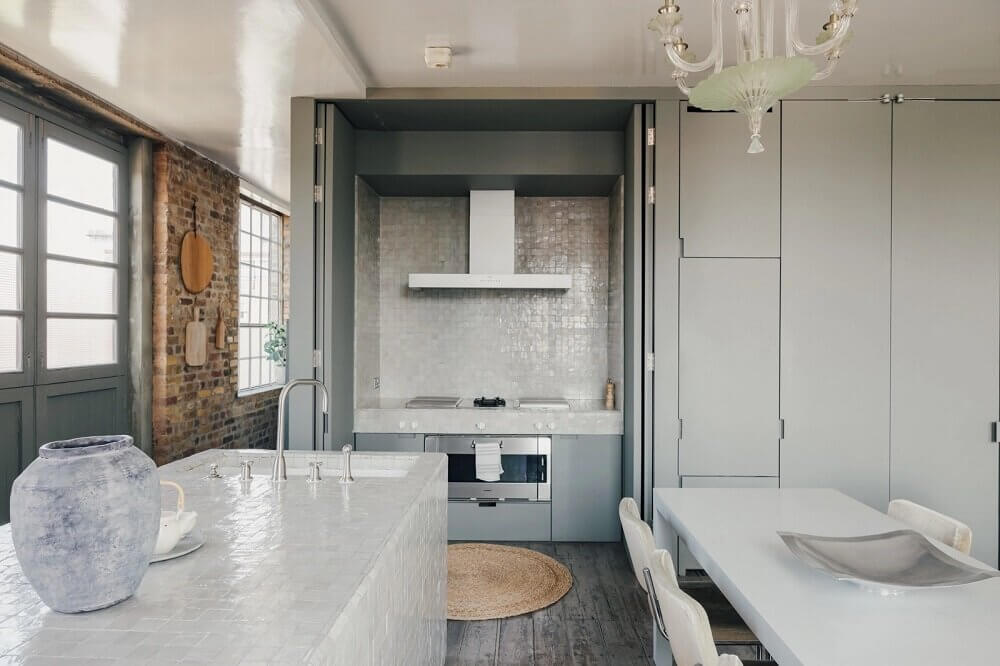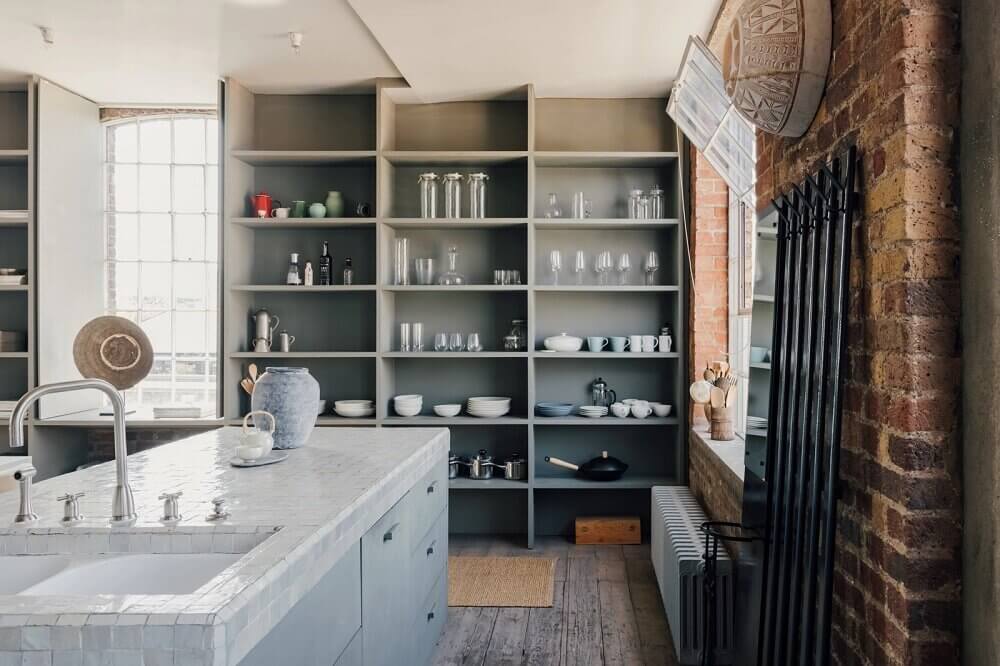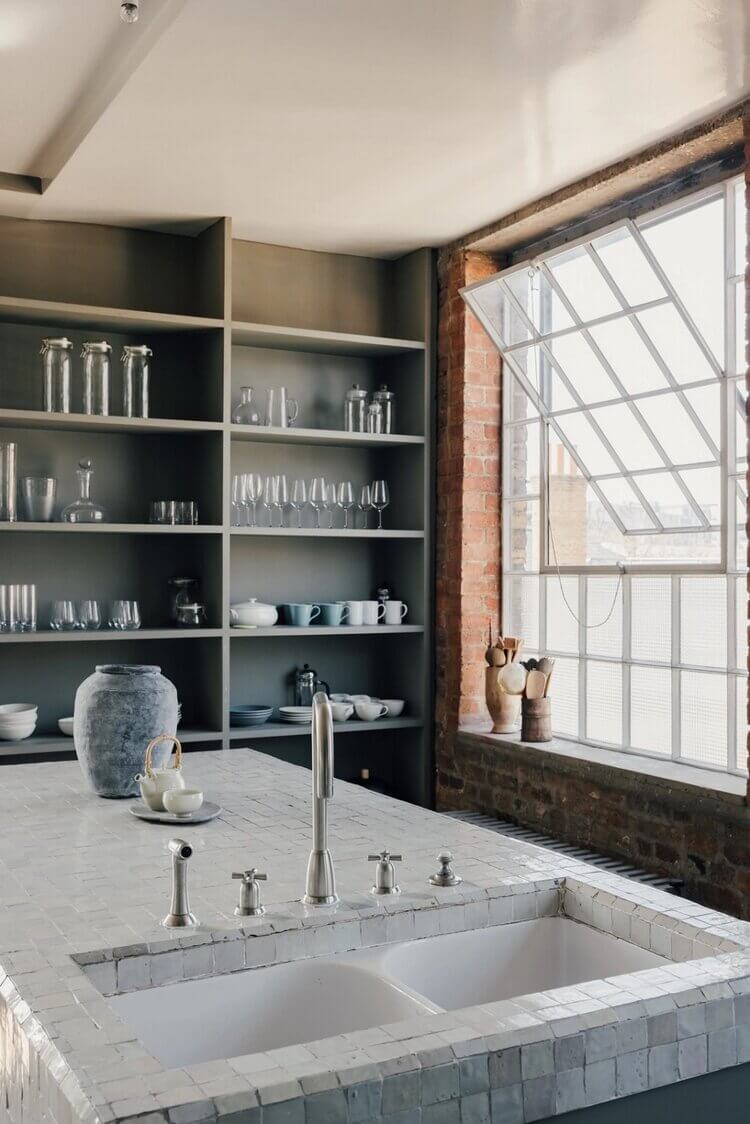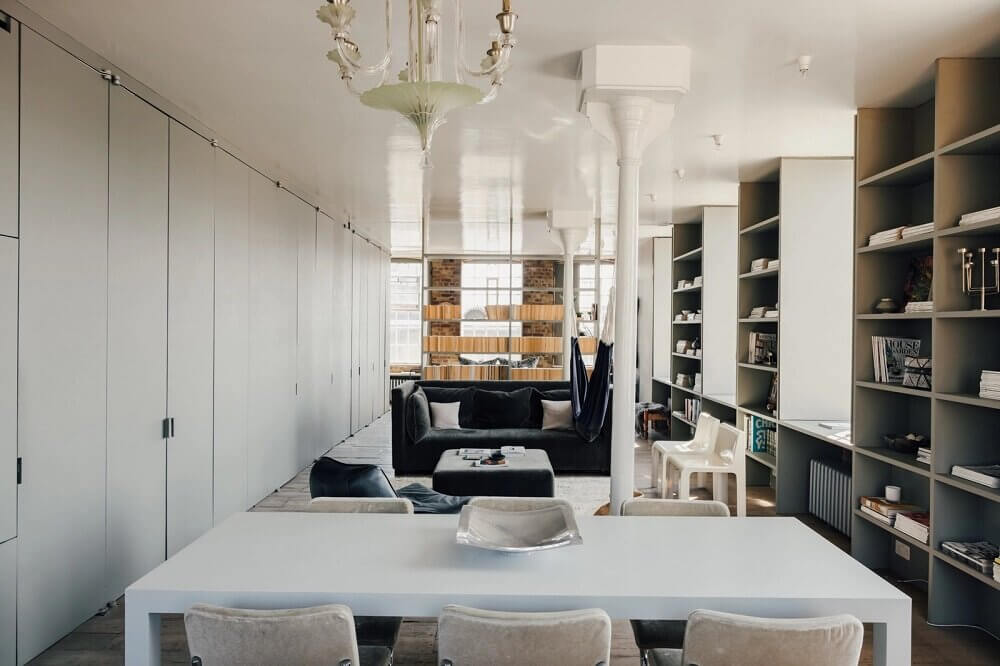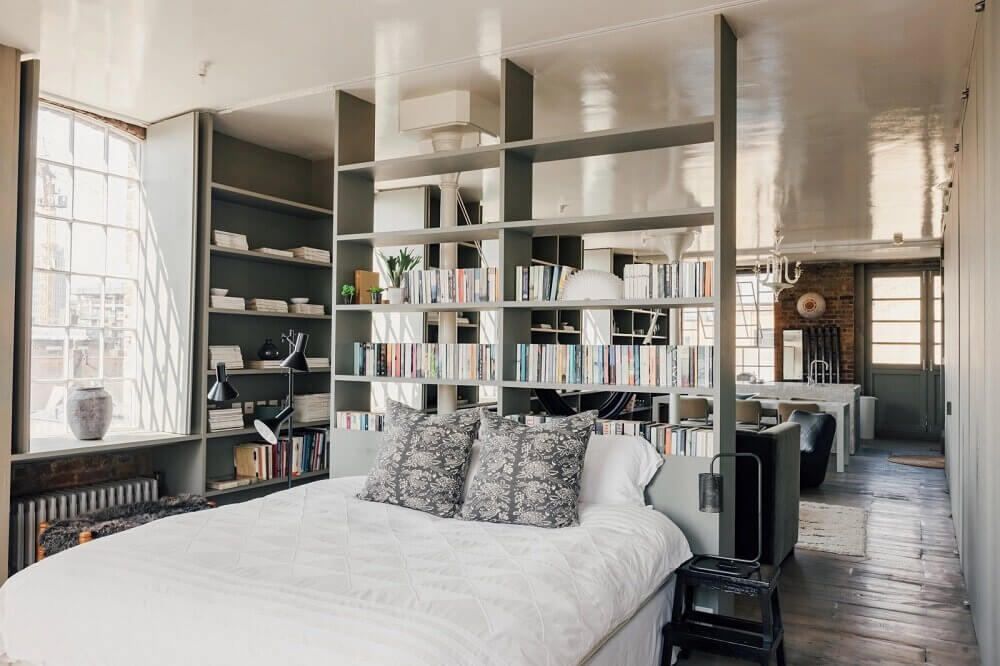 On the other side you can find the bedroom area that has been seperated from the living area with floor to ceiling bookshelves that also serve as a headboard. Large floor-to-ceiling grey cabinets hide the bathroom behind which has a bathtub and his and hers sink.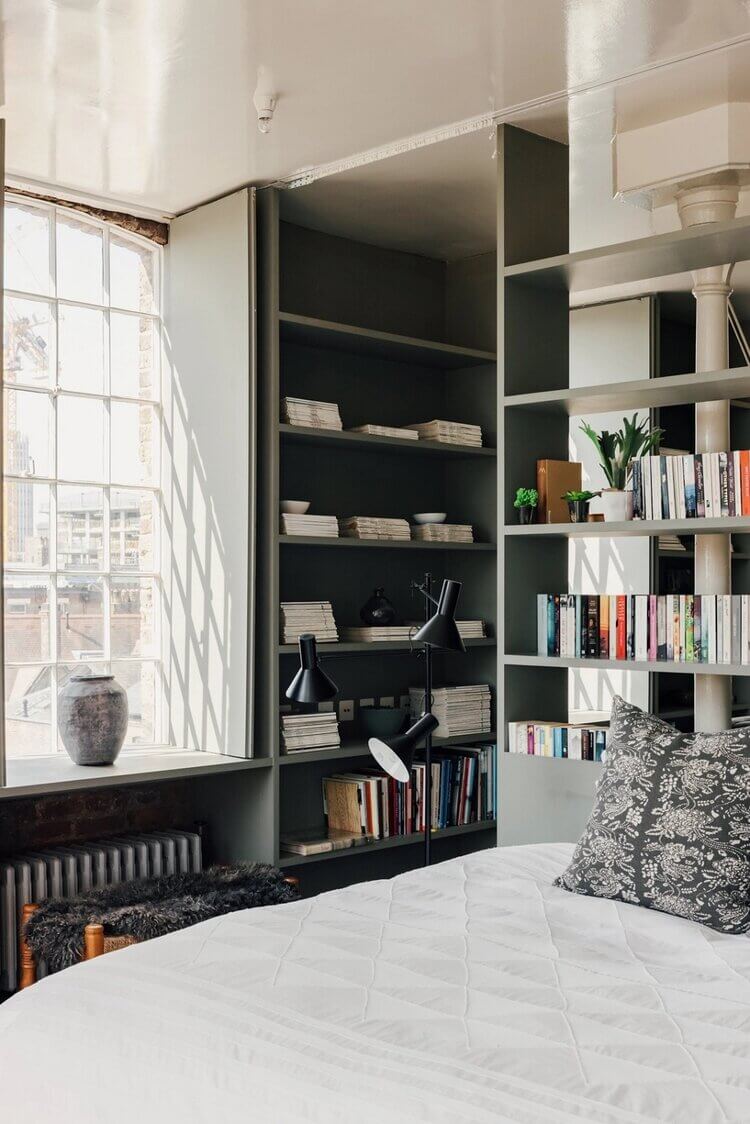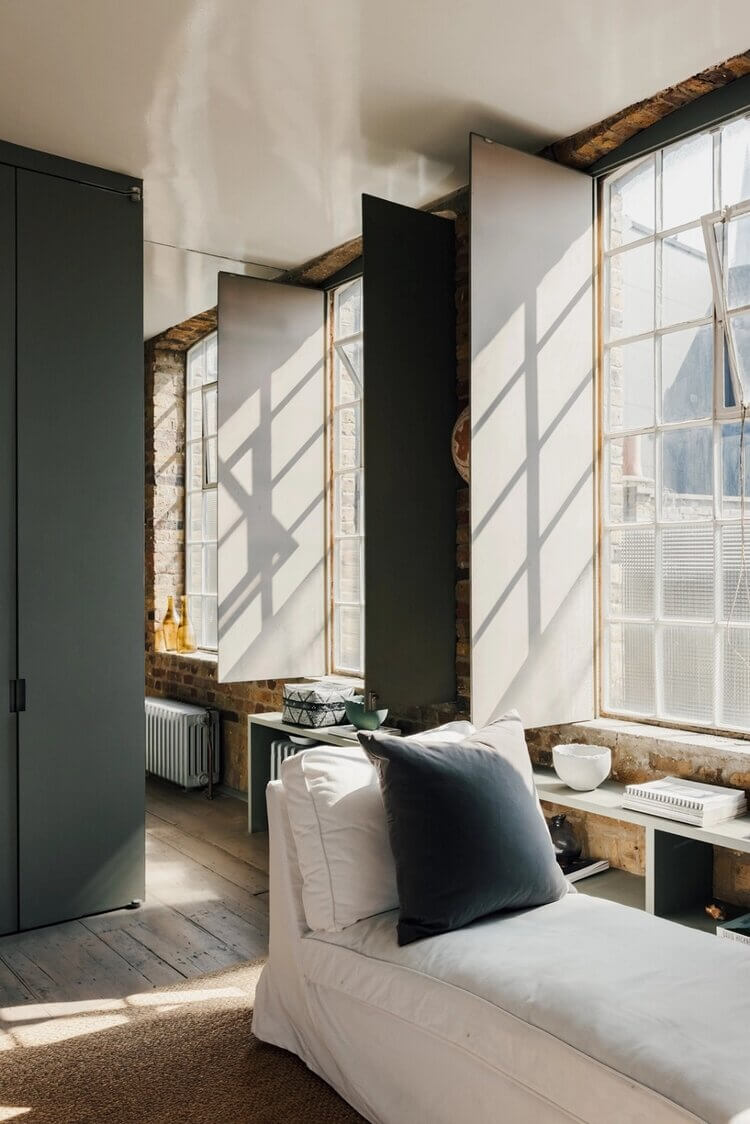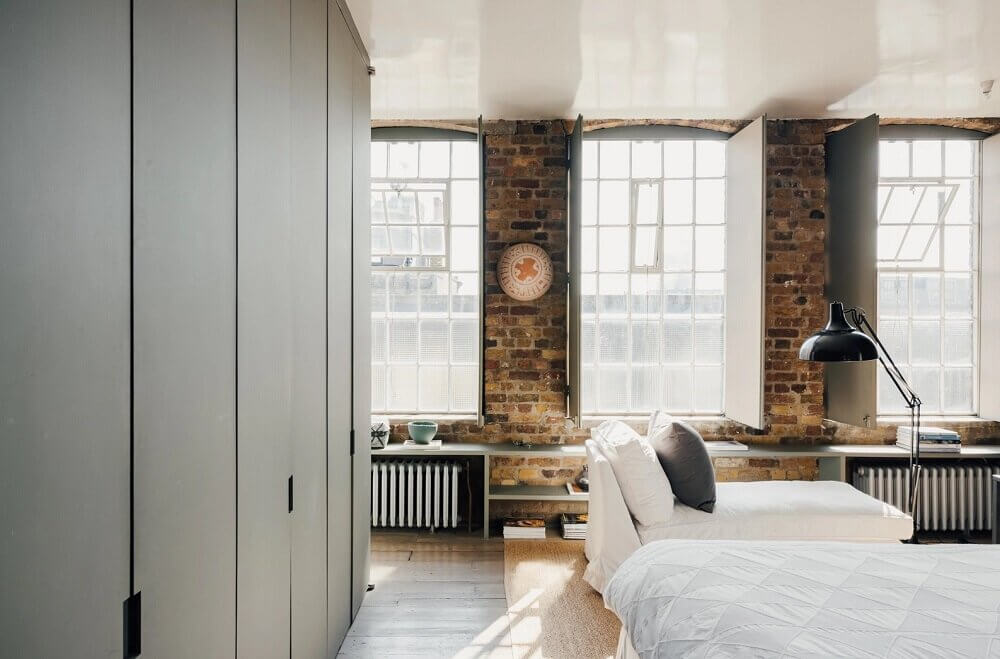 Ilse Crawford
Ilse Crawford is a British designer, creative director and founding editor of Elle Decoration. With her design company Studioilse she is word famous for her beautiful design work that included Ett Hem in Stockholm and Soho House in New York. She has also designed products for IKEA.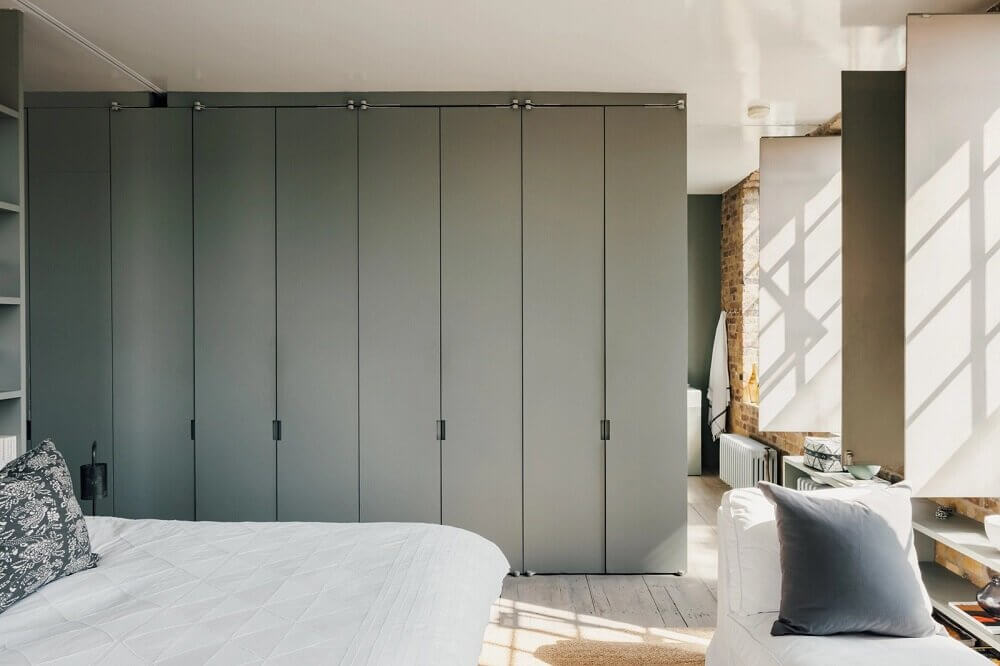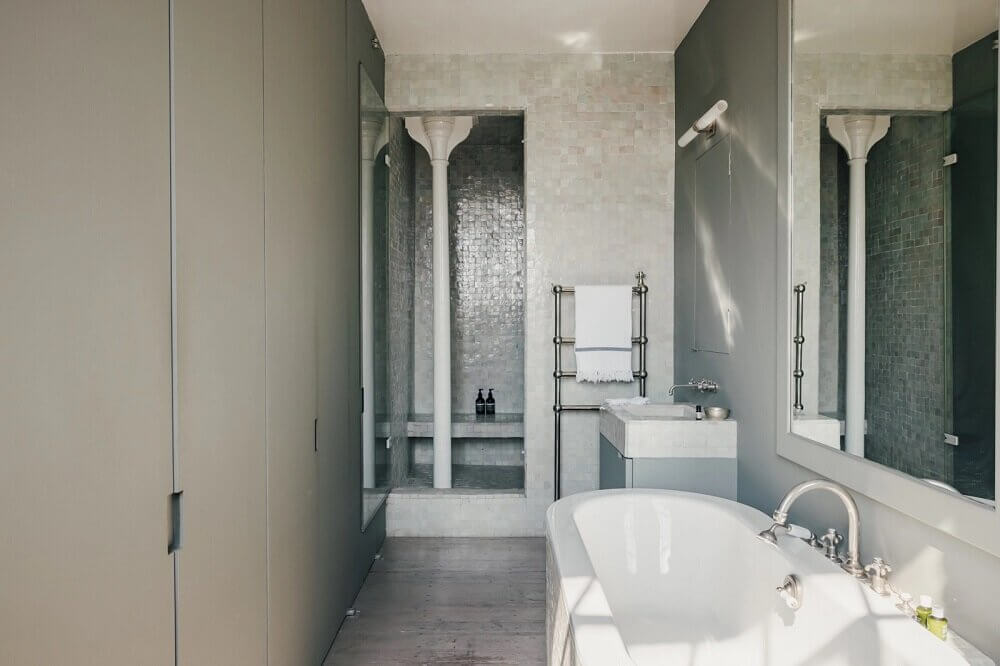 Vincent van Duysen
Vincent van Duysen is a Belgian architect and designer who is world known for his refined, minimalistic designs. His portfolio ranges from residential and commercial interior projects to furniture and decor for brands like B&B Italia and Swarovski.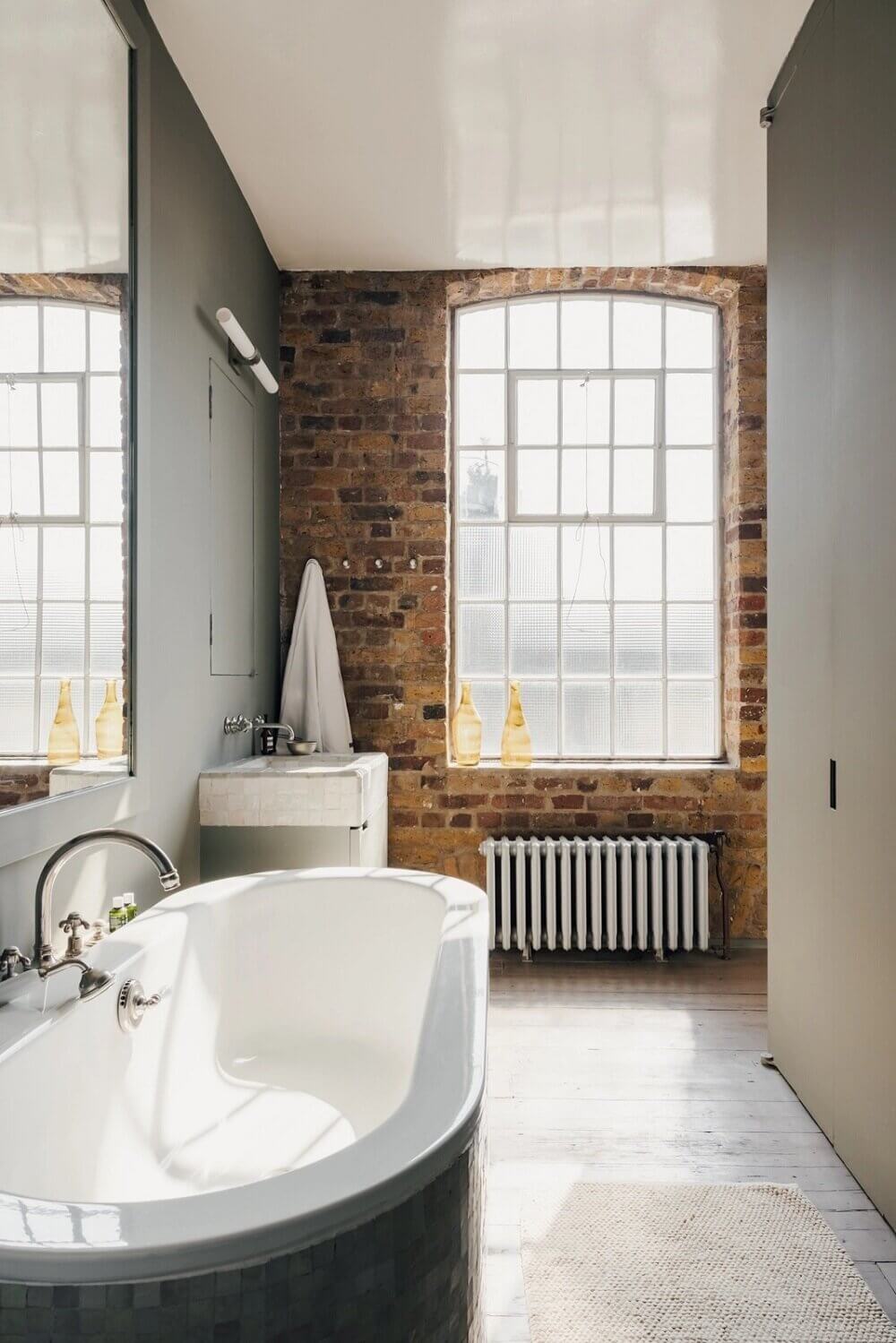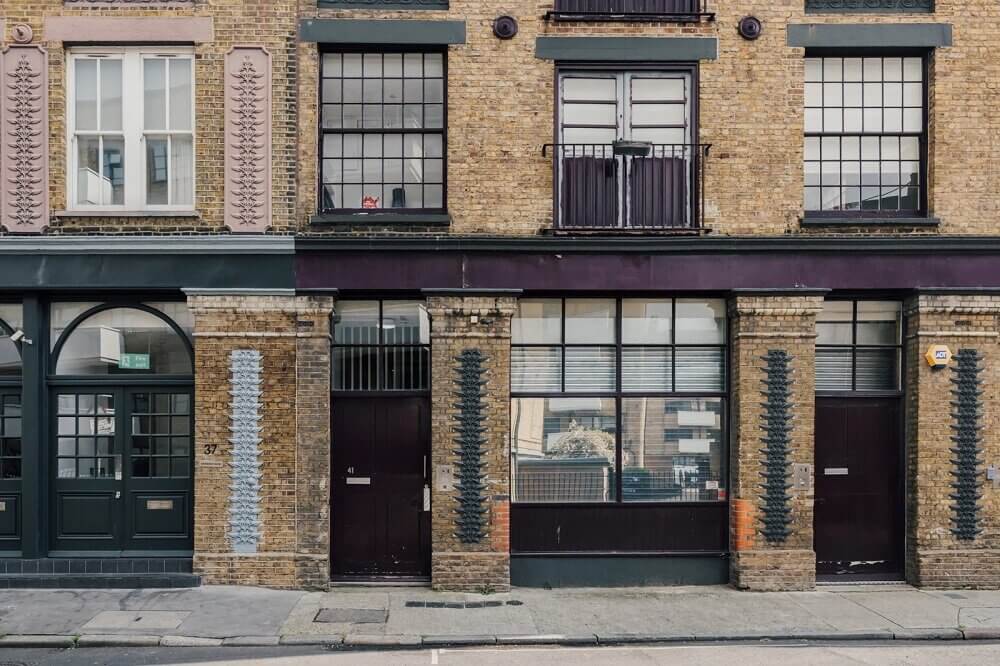 This beautiful design loft on Great Guildford Street II in London is now for sale at The Modern House for £1,275,000