A Red Wooden Cottage on a Swedish Allotment
In Sweden you will find many allotment gardens. These allotments are perfect for people who live in cities and also like gardening.
In Gothenburg you can find te Slottskogskolonin, an allotment garden founded in 1916. Today, the allotment is a green haven with 154 cottages & gardens including the small home I will show you.
This red wooden cottage is built in 2020 when the existing cottage on this plot could not be restored. The owners built a new cottage that certainly from the outside looks like it has been here all this time.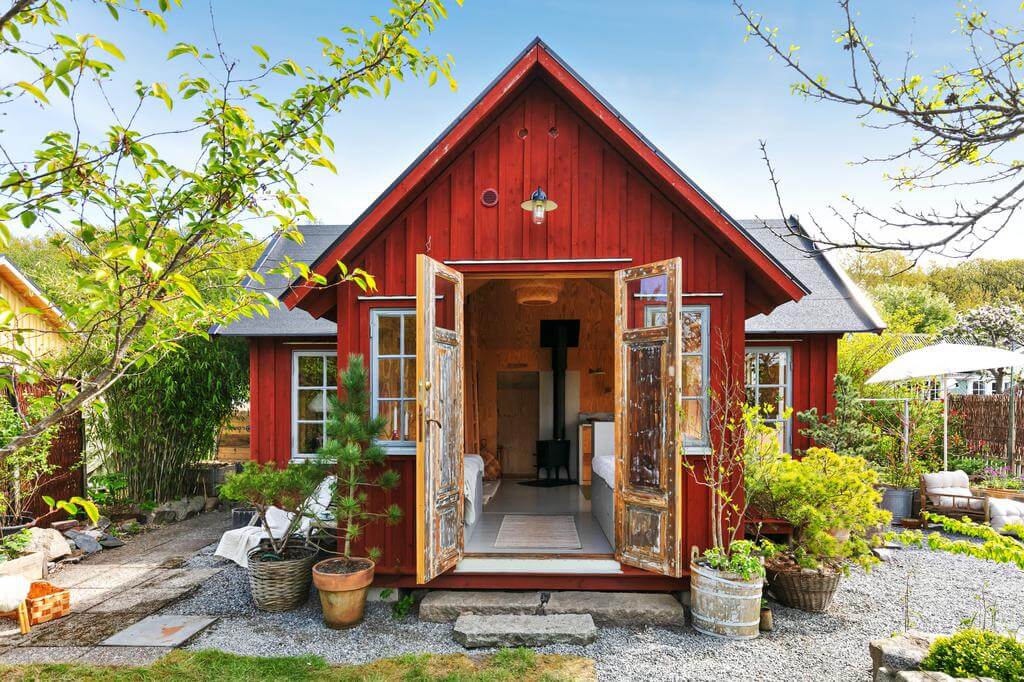 The traditional red wooden exterior is complimented by old doors and windows to create that old look to really blend in with the historic alloment.
Gorgeous double rustic wooden doors are the entrance to this wonderful cottage.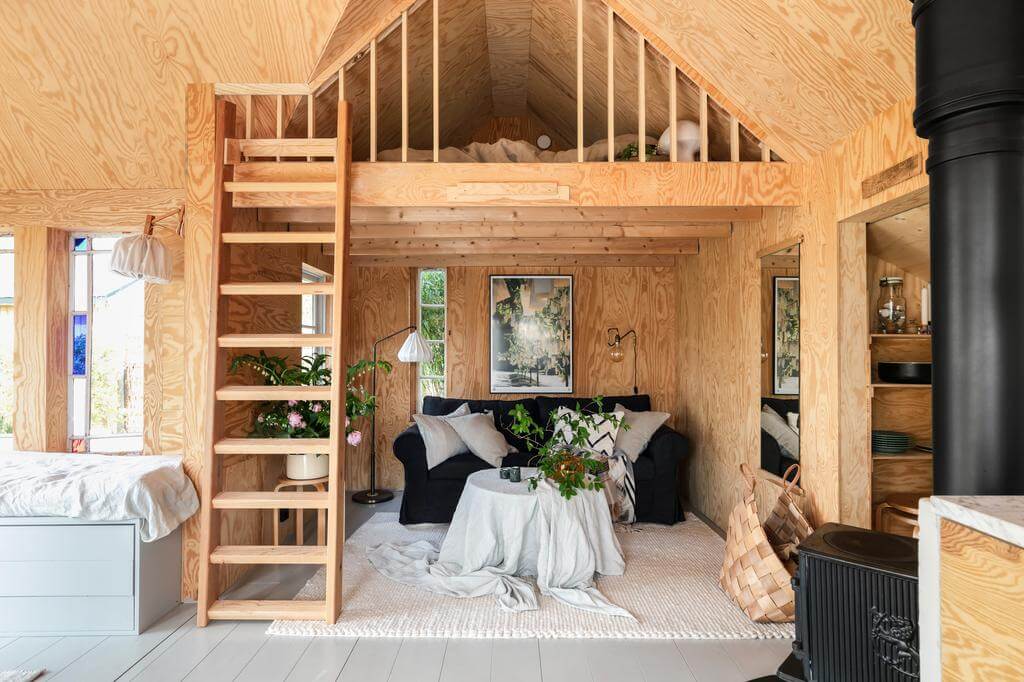 The tiny cottage is only 27 square meter big, but with a sleeping loft and two benches that also serve a beds (to the left) it's big enough for 4 people to stay the night.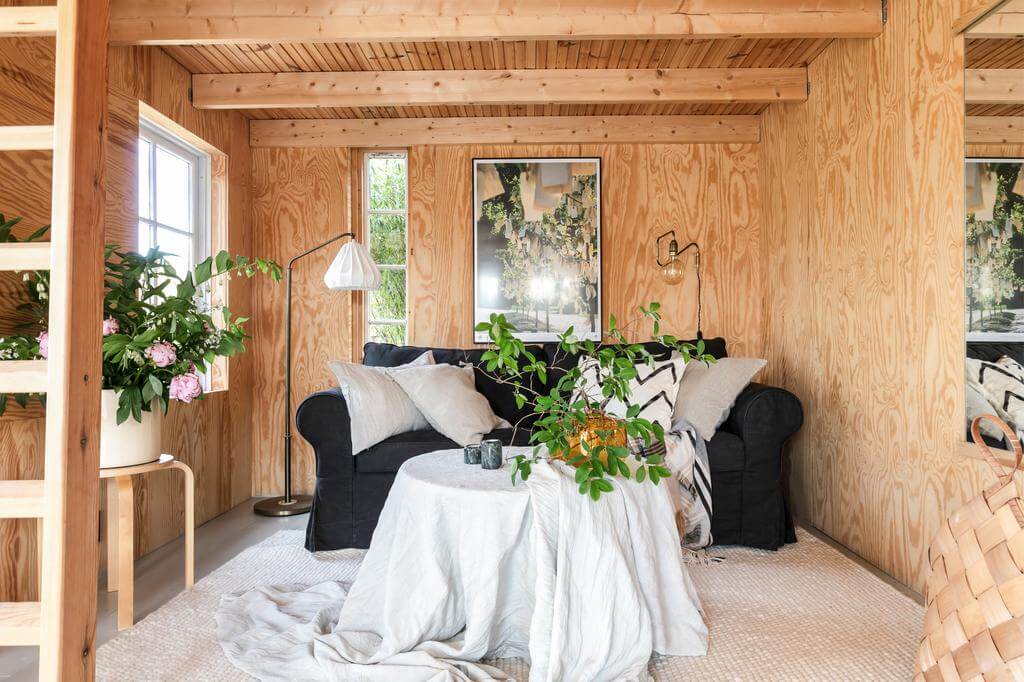 The built-in bed sofa's have underneath storage, which is needed in such a small space. The many windows and high ceiling make this cottage feel much larger than it is.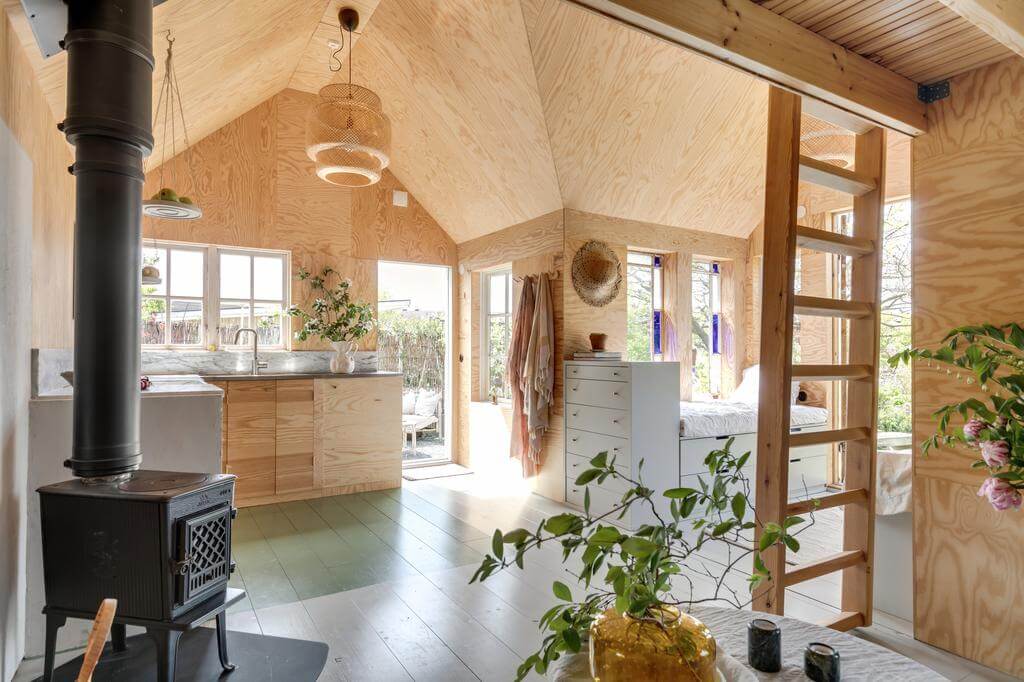 Light floods into this holiday cottage from all sides. The light gray & wood pallete create a calm atmosphere.
Thanks to th e wood burning stove the cottage can be used even in colder months. Behind the kitchen is a built-in closet which is also used as a small work area.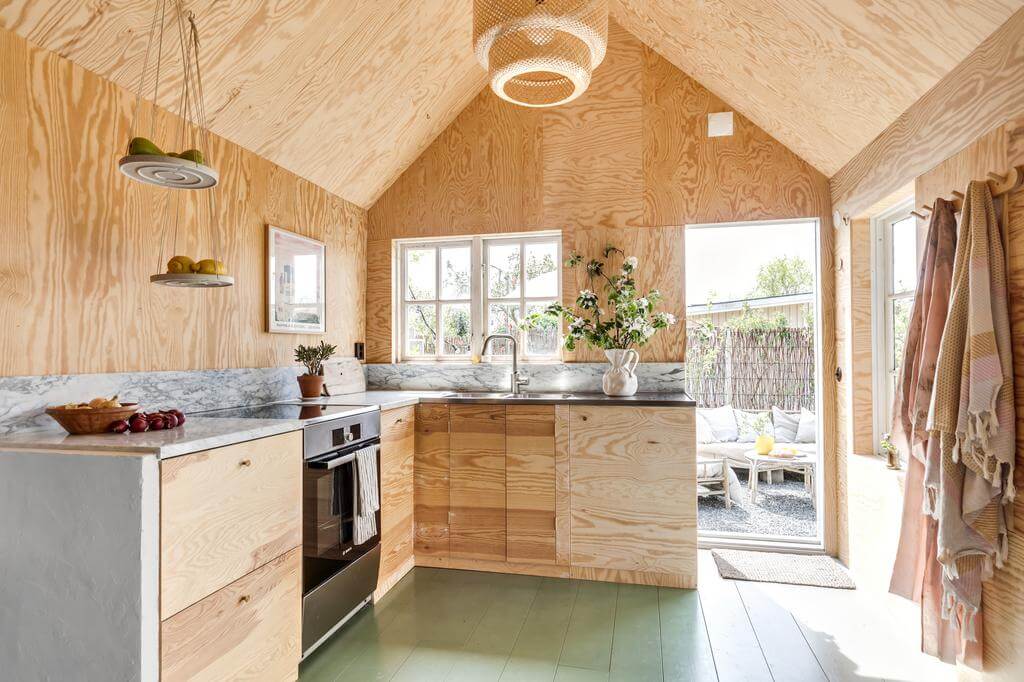 To define the kitchen area, the wooden floorboards have been painted green. The wooden cabinets are combined with a marble worktop and backsplash.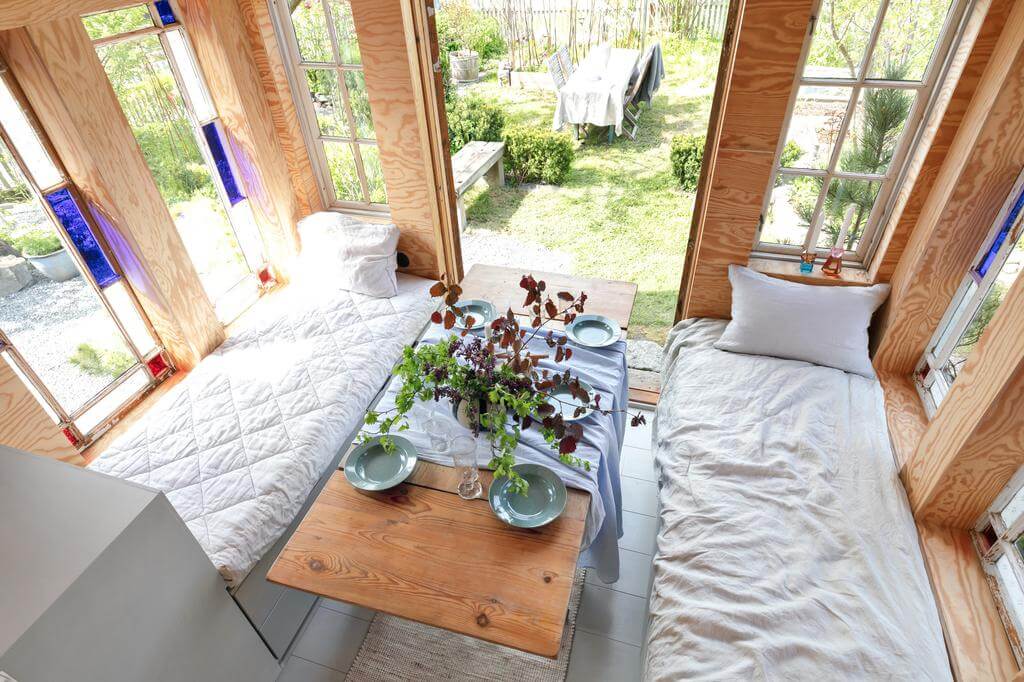 I love how versatile this area by the double doors is. It can be used as dining area, lounge area, and sleeping area.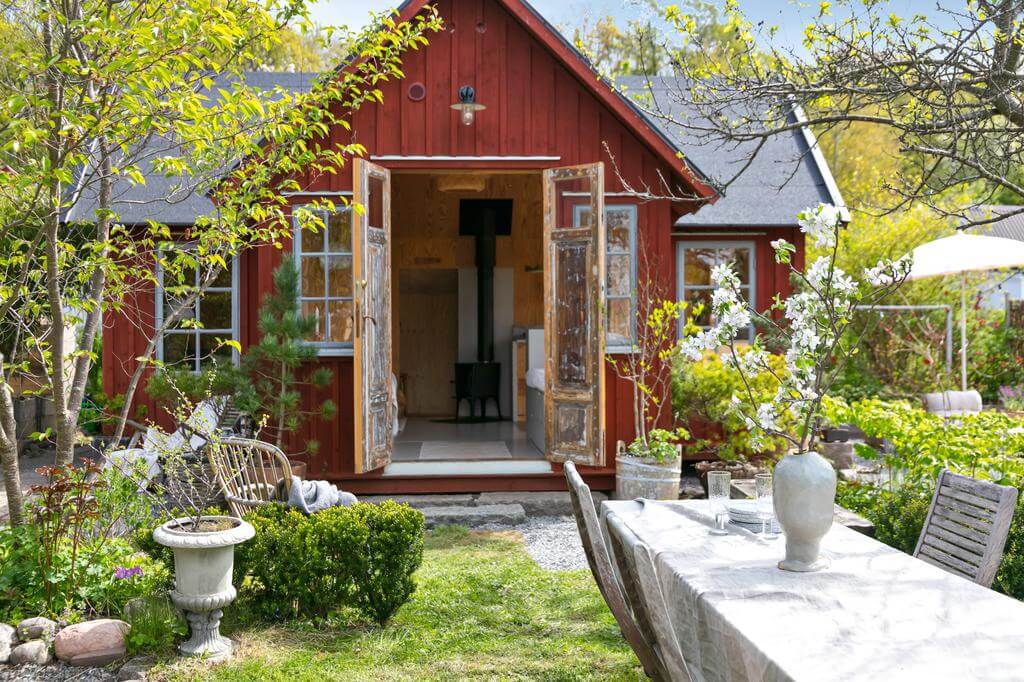 The garden has multiple seating area to enjoy the sunshine and the garden all through the day.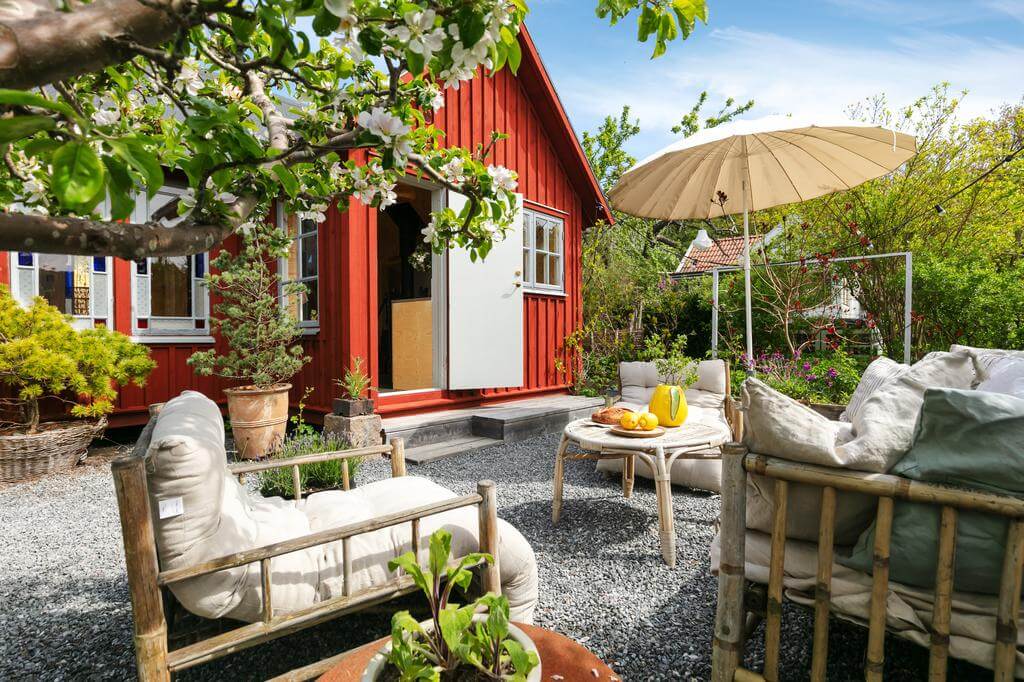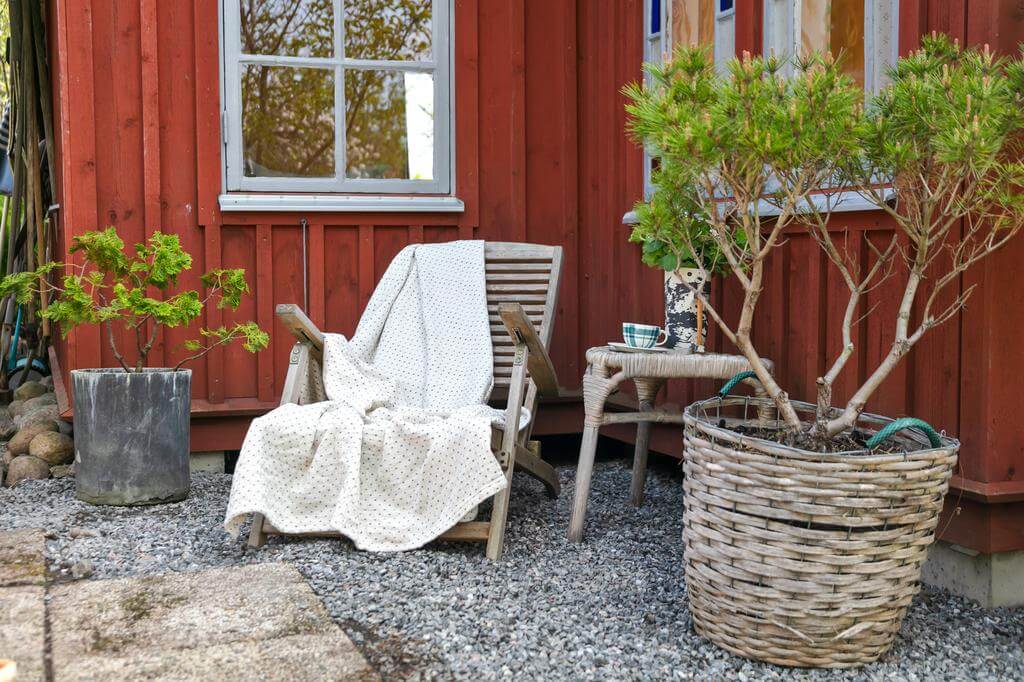 The garden has an old plum tree, apple tree, pear tree, roses, ornamental cherries, Japanese olvon, fan maple and flower dogwood.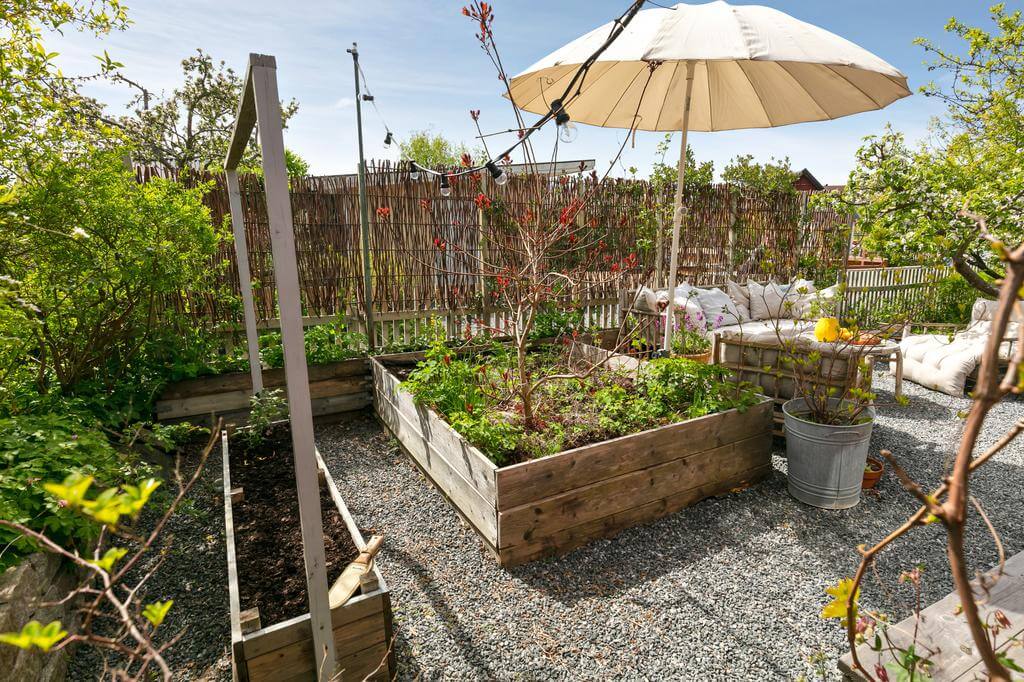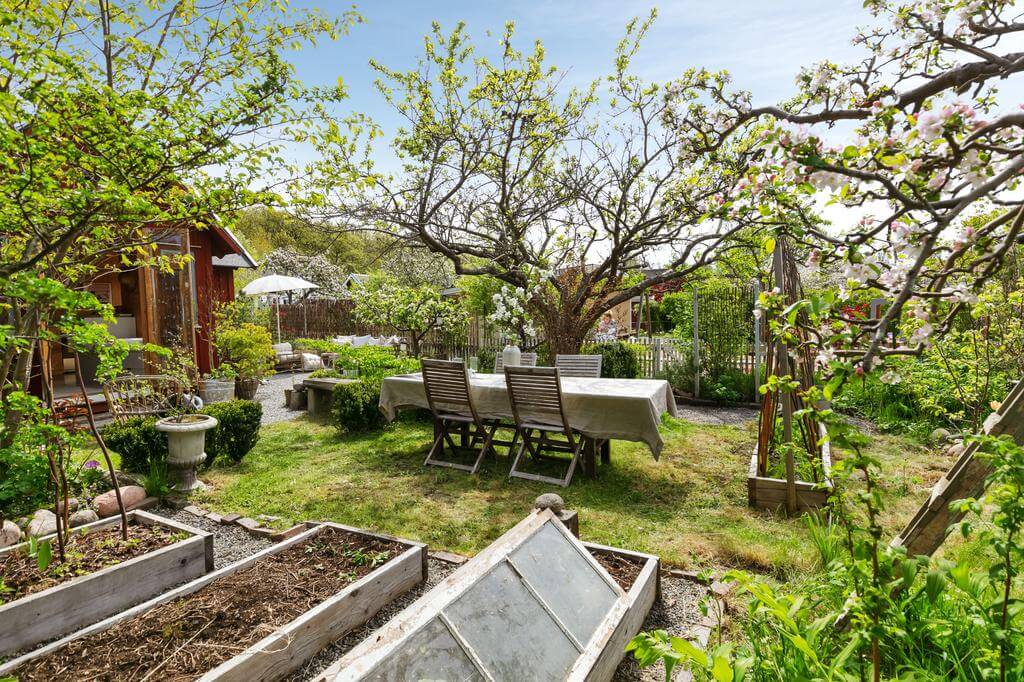 See also: A Small Farmhouse-Style Cottage on a Swedish Allotment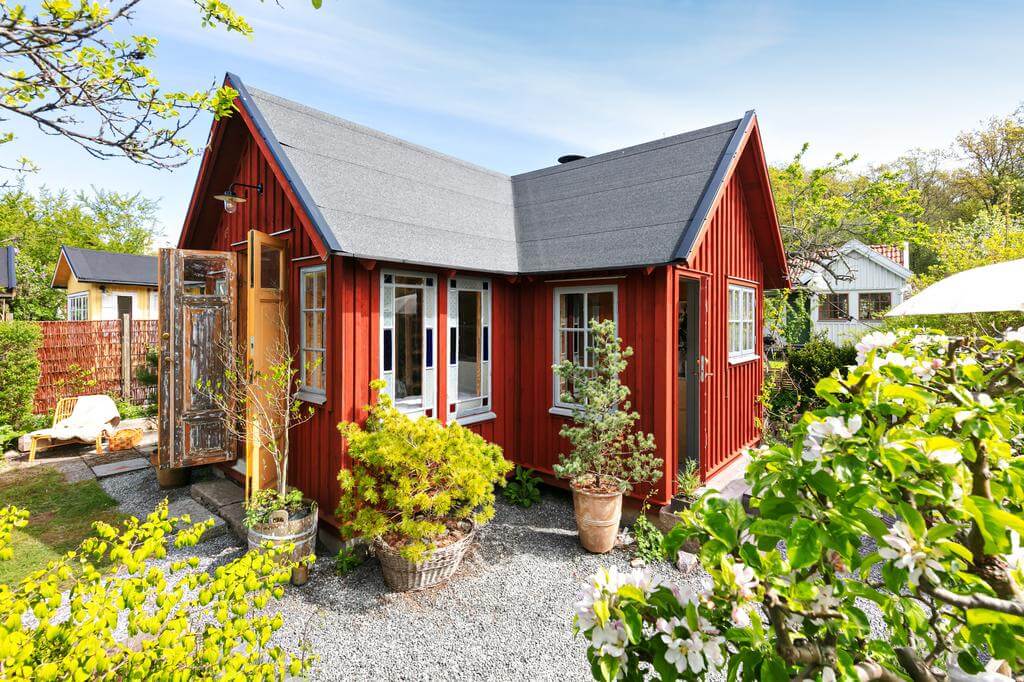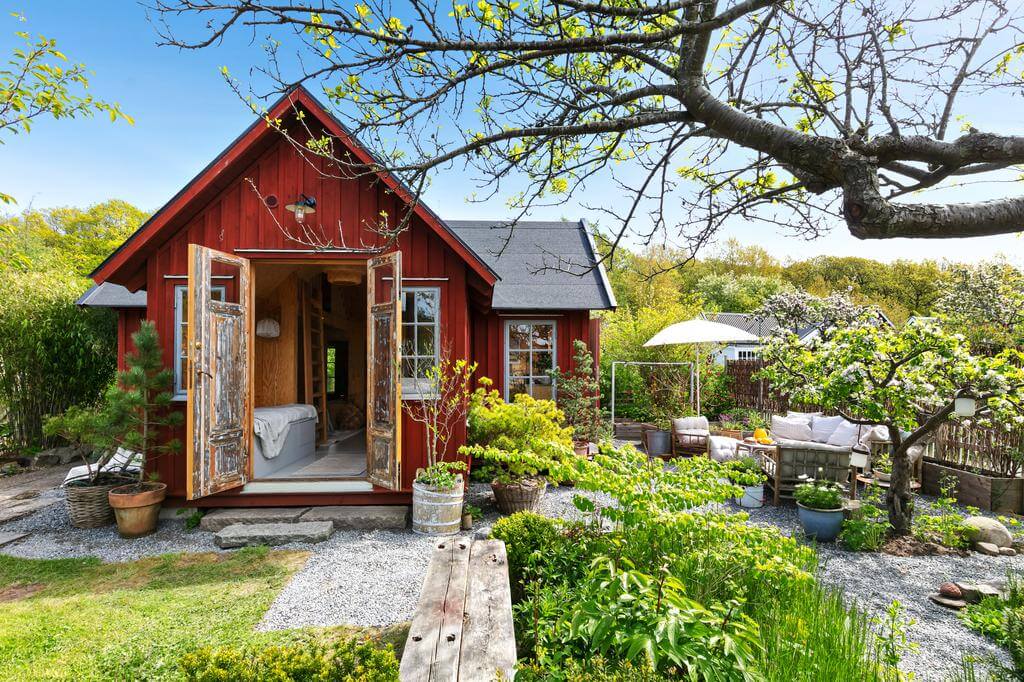 this lovely allotment cottage is now for sale at Svensk Fastighetsförmedling