An English Farmhouse Brimming With History
Let's go back in time with a beautiful farmhouse in England. The oldest part of Cromer Farm was built in the 1500s. Back then it was probably an open hall house with a central chimney and two cross-wings.
In the 16th or 17th-century the farmhouse was extended with an additional floor. A last extension was built in the 20th-century, turning this medieval farmhouse into a 4.100sq. foot country home.
The farmhouse is absolutely brimming with original features. The current owners have carefully recovered these historic elements. From exposed wooden beams, to terracotta floors and even Medieval wall paintings. This farmhouse is like stepping back in time.
See also: 26 Tudor Manor Houses in England You Can Visit
This downstairs sitting room is my favourite room of the house. An warm wooden wooden floor is combined with wooden beams, comfy wing chairs and a stunning blue velvet sofa.
From the ground floor hallway and snug you reach the oldest part of the house. This room is now used as a tv room and has many historic features. First thing you notice are the wooden beams on the ceiling and wall giving the room a very Medieval look.
The fireplace have "Marian" marks ingraved in the stone. These marks were often inscribed on doorways and fireplace to ward of evil.
On the wall opposite the fireplace the current owners have recovered Medieval wall painting which you can see in the picture below.
The original hall is now a large dining room where old and new come together. The brick fireplace is original but the wooden flooring is new.
The cozy upstairs library room has an original wooden floor and slanted ceilings
The farmhouse has five bedooms and three bathrooms. The master bedroom has an en-suite shower room.
A beautiful view over the garden and surrounding Hertfordshire landscape
The outdoor space is a combination of formal gardens and paddocks. There is a block of stables north of the house and the farmhouse also comed with its own riding arena.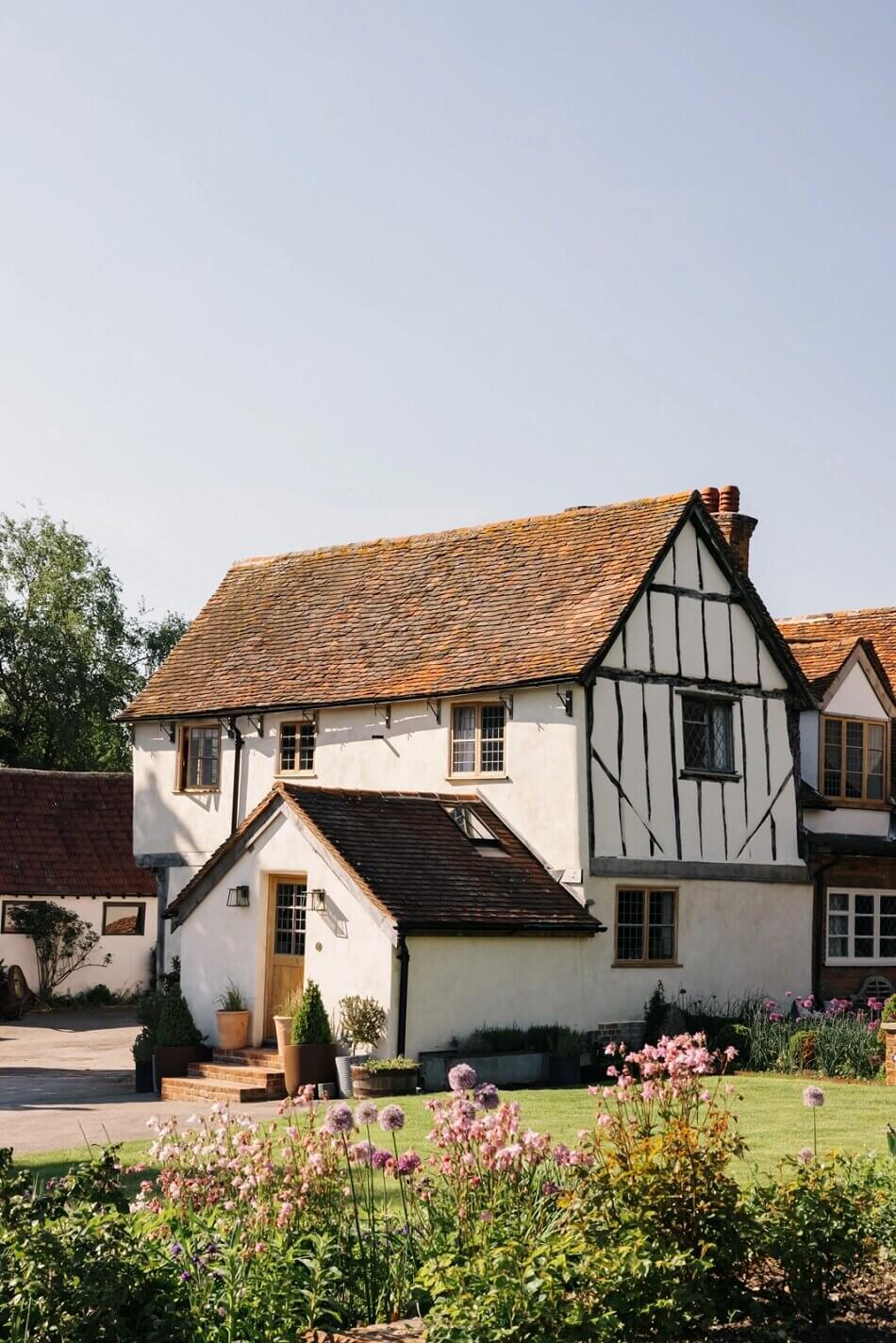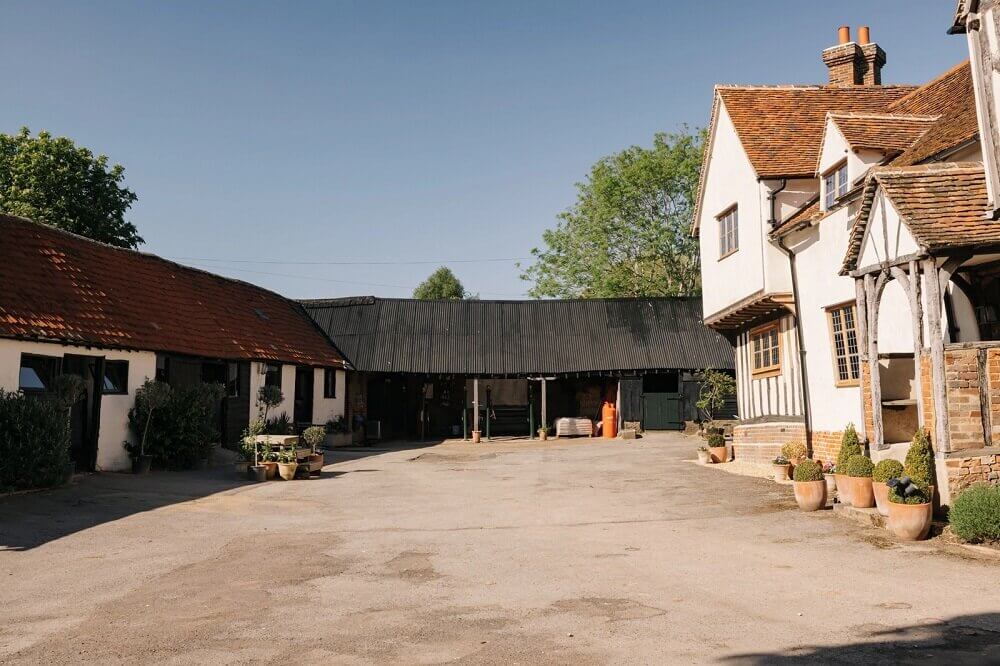 Cromer Farm is the perfect farmhouse for everyone who loves historic architecture and rural living. The farmhouse is now for sale for £2,500,000 at Inigo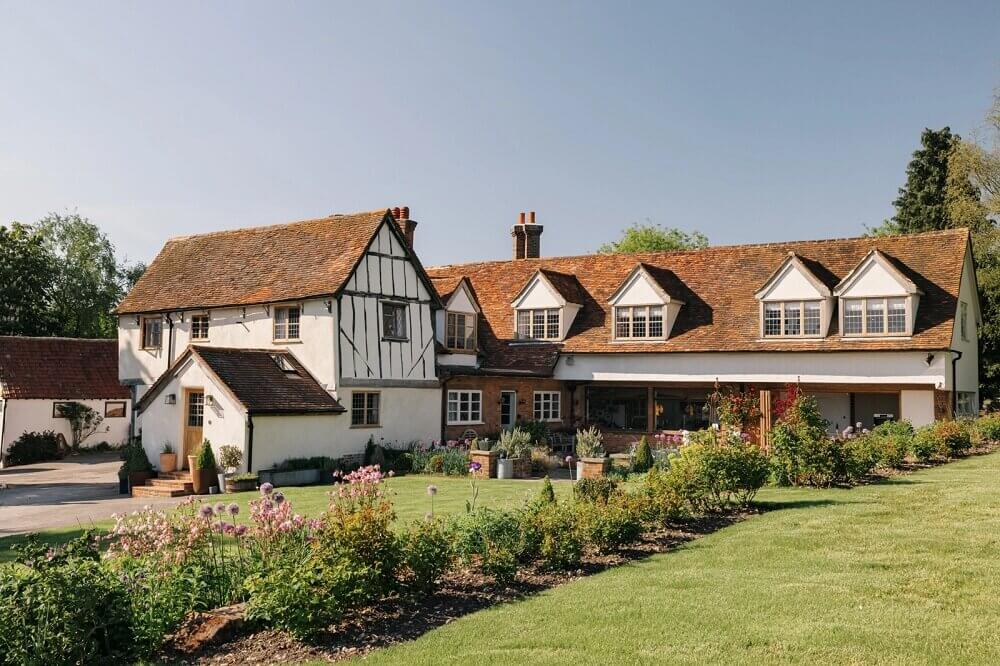 Also take a look at these farmhouses: