IKEA SAMMANLÄNKAD: Solar Cell Lamps by Olafur Eliasson
IKEA has collaborated with Olafur Eliasson's social enterprise Little Sun for two new solar cell lamps. The SAMMANLÄNKAD solar lamps are designed to make solar energy available to more people.
IKEA and Little Sun believe that thoughtful design can make a difference, and these solar lamps are a step in the right direction. Most energy resources are limited, expensive, and environmentally exhausting. But the sun is not, and these SAMMANLÄNKAD lamps explore the benefits of solar light.
SAMMANLÄNKAD means "connected" in Swedish, and this small lighting collection introduces you to the advantages of embracing a solar-powered lifestyle with stylish and practical lighting options. The two LED lamps are powered by the sun and are meant to spark curiosity about solar power and promote fair energy distribution.
SAMMANLÄNKAD Pendant or Table Lamp
Taking inspiration from the sun and the earth's rotation, the LED solar-powered table lamp boasts a design that mimics a radiant half-sphere. To enhance the lamp's resemblance to the sun, the light source is reflected by a mirror, creating a luminous glow.
The lamp's metal frame is adjustable, making it versatile as either a hanging or table lamp. The light source can also be removed from the stand and used as a flashlight.
The table lamp is a stylish, cordless, versatile, and mobile mood lighting that you can use indoors and outdoors to save energy and reduce your environmental impact.
The solar-powered product automatically lights up when the environment gets dark, and the power switch is turned on. It never shines in daylight.
"It has this heliocentric energy and our planet's orbit around it in the first gyroscope ring at a 23.5-degree angle, which is the axis of the earth in relation to the sun. And the light, a half-ball, is completed by a mirror to become a full ball, like the sun at its center. We wanted to bring the solar energy to the house, to show it in a poetic way for people to literally have this energy floating in their home."

Philipp Käfer, designer for Little Sun
SAMMANLÄNKAD Portable Lamp
For outdoor settings, the compact portable lamp provides a practical solution. Equipped with a yellow strap, it can be held or hung on a window or backpack during daylight hours to recharge.
"The collaboration with IKEA supports our mission to raise awareness for energy access and reminds us that we have the potential to co-shape our world."

Olafur Eliasson, Artist & founder, Little Sun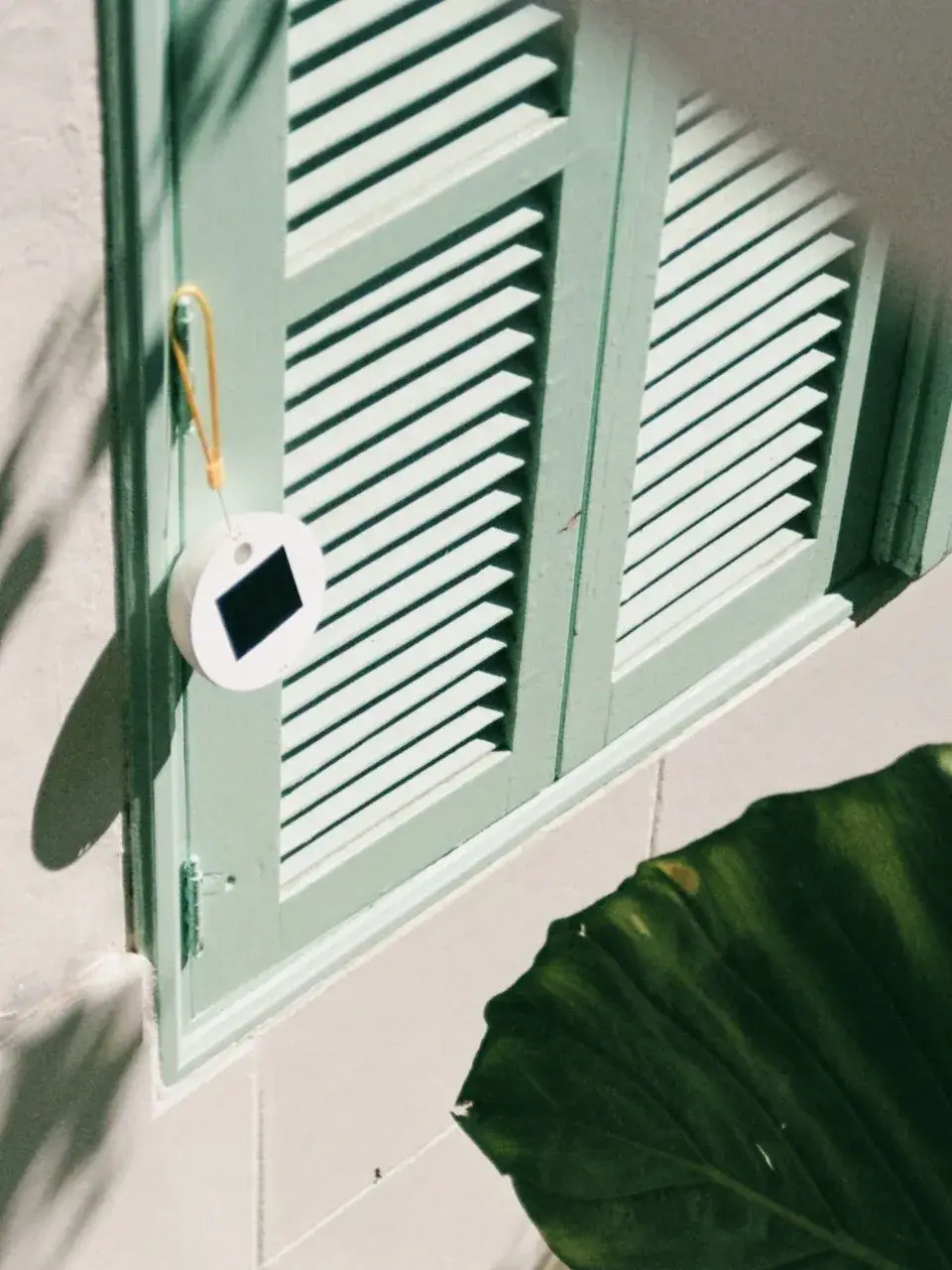 About Little Sun
Little Sun is dedicated to bringing solar energy to communities in Africa that lack access to electricity. By doing so, they aim to initiate crucial conversations about renewable energy and address the unequal distribution of energy worldwide. To support their cause, you can donate on the Little Sun website.
Visit the IKEA article to read about the latest IKEA collections.