Provencal Maison Aumône is the Perfect French Country House
Maison Aumône is the Provencal home of Rachel Baker, also known as 3 Sources, a wellness and lifestyle brand. The French country house has been featured in several magazine shoots, and now it is available as a holiday home on Airbnb.
The house is located in the Petit Luberon National Park, and it offers beautiful views of the hills and cedar forest surrounding the country home. This home is perfect if you want to experience a typical Provencal life. The charming villages close to the house have cobbled streets and markets. And in the area, you'll find vineyards, cherry orchards, olive groves, and ancient woods.
The house has been designed, renovated, and lovingly restored to capture its humble past as a place that provided respite and nourishment to those in need. With local brocante finds and unique furniture, each piece tells its own story.
The home is exactly how you imagine a French country house. The ground floor has a beautiful stone floor, and the wooden ceiling beams are in full display.
You won't find a television in this house. Here you will connect with nature and slow down. Listen to the birds and spend your time outside with views of the surrounding landscape.
The salon has a dining table that can seat up to six people. A woodburning stove in the fireplace mantel provides warmth and coziness in the colder months.
The French country kitchen is wonderful with a stone floor, rustic wooden table, and a Lacanche six-burner stove.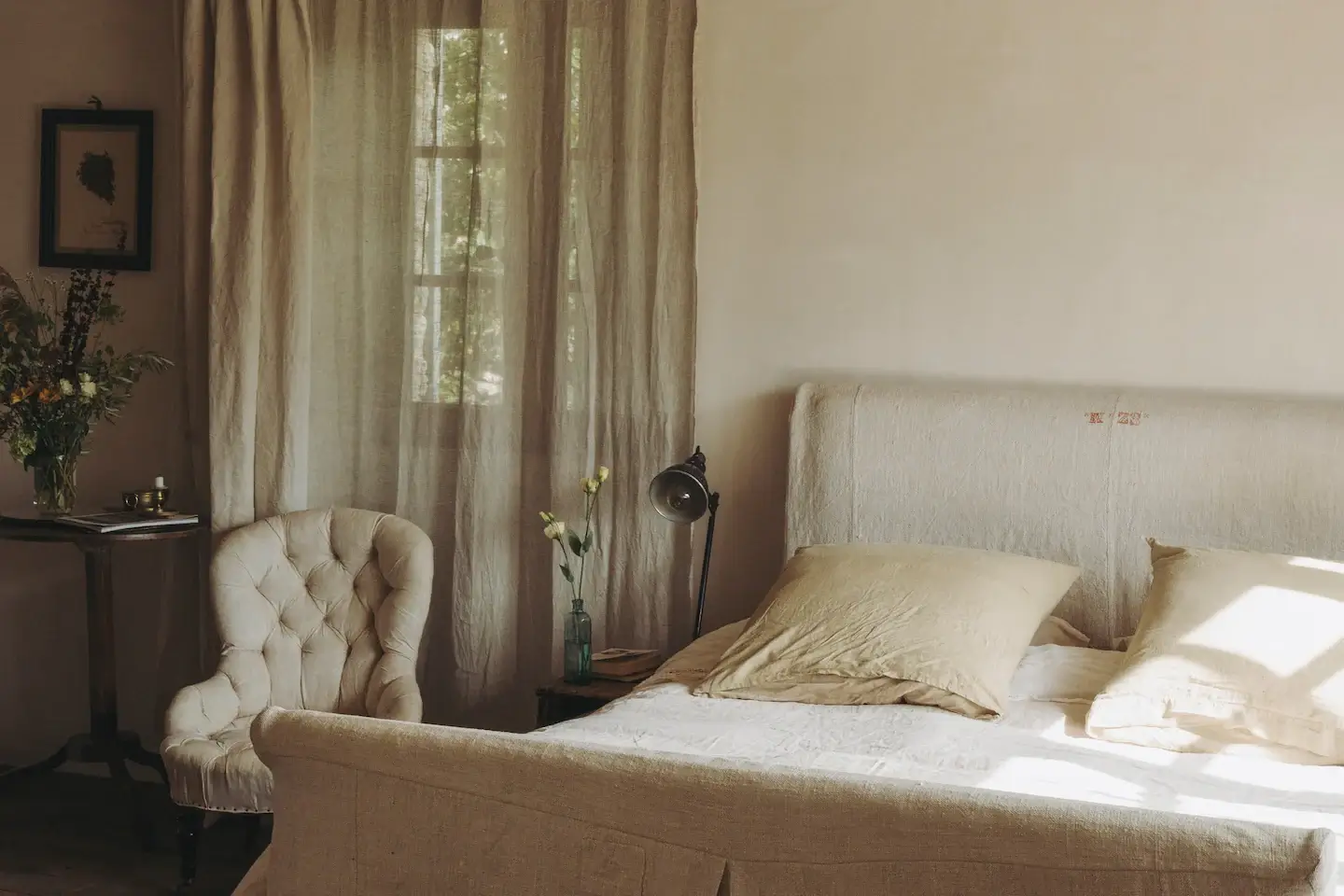 The house has two double bedrooms, a single bedroom, and two bathrooms with walk-in showers.
The master bedroom has an antique claw foot tub and a French bed that looks out of huge custom wooden windows to the view of the cedar forest, the 'folds' of the Luberon hills, and the Provencal skies.
The private walled garden is tiered, with separate areas for relaxing. You can have lunch or dinner under the shade of the pomegranate tree, read and rest under the high branches of the Micocoulier (nettle) trees, or find refuge in the morning or afternoon next to the many pots of aromatic herbs that you can use for free in the kitchen.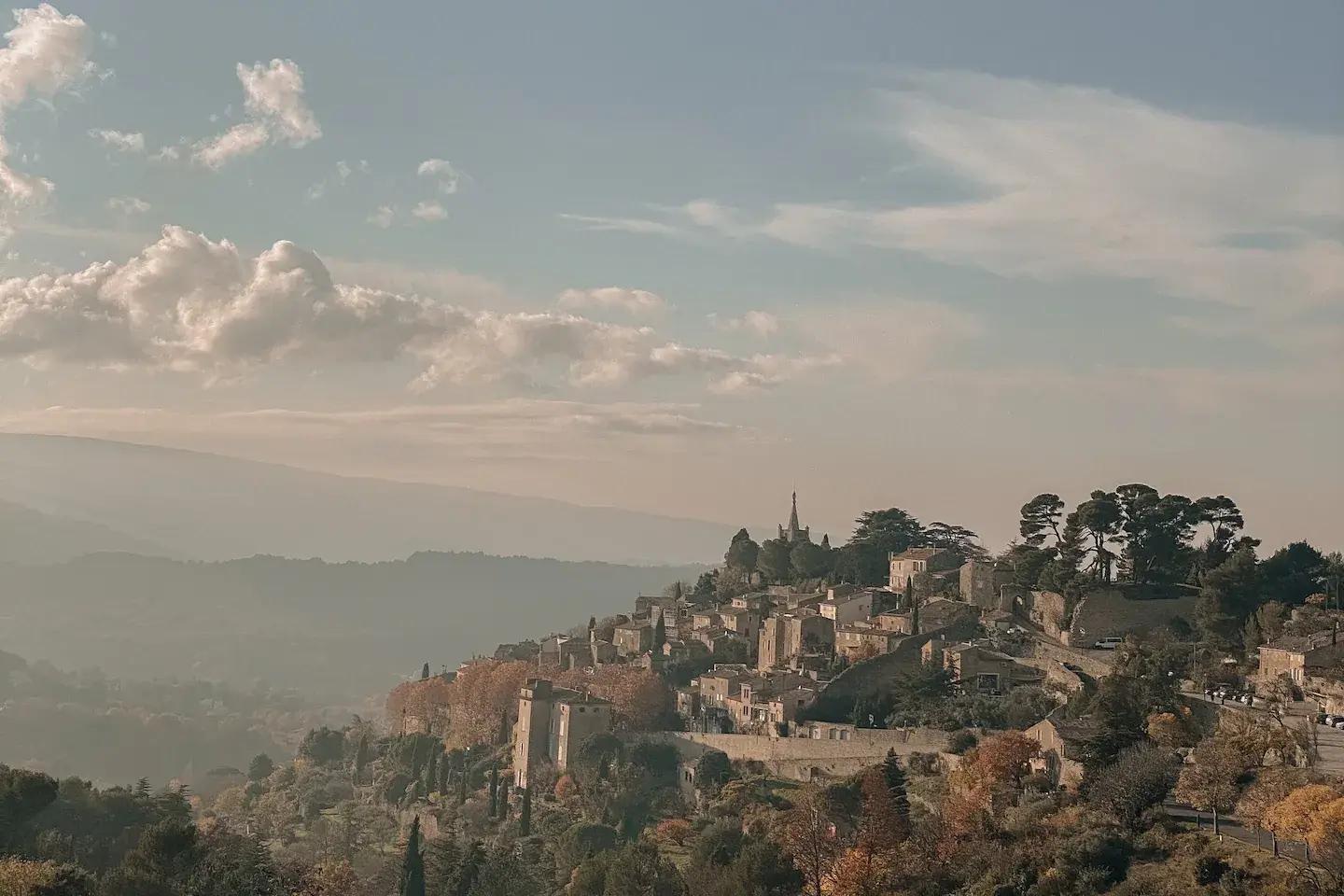 Maison Aumône is available to rent on Airbnb with a minimum stay of one week. .