A Spectacular Kitchen in a Historic English House
This former cloth merchant's villa was originally built in the mid-19th century largely in the French baroque style, which was later turned into two residences. Theater designer Niki Turner restored the historic home into an amazing home.
The heart of this 3,500 sq ft home is the voluminous kitchen and dining room located in the old billiard hall. The double-height space has a loft area, and the wooden ceiling is fully displayed, adding lots of character to the space.
Niki Turner sold this home a couple of years ago, and the new owners put their own spin on the house by introducing more color in the bedrooms while still showing off the grand architecture and historical details of the home.
The open-plan kitchen and dining room is a truly magnificent space. It's an exceptional double-height space, and the soaring ceilings are capped with a large glazed lantern.
The kitchen has slate worktops set against black Valchromat cabinets. A black wood pellet three-oven range cooker sits to one side of the room, while a separate oven with hobs above is opposite. The room under the stairs is used as a pantry.
The dining area opens to a small conservatory leading out into the garden.
The loft space in the kitchen is now used as a home office.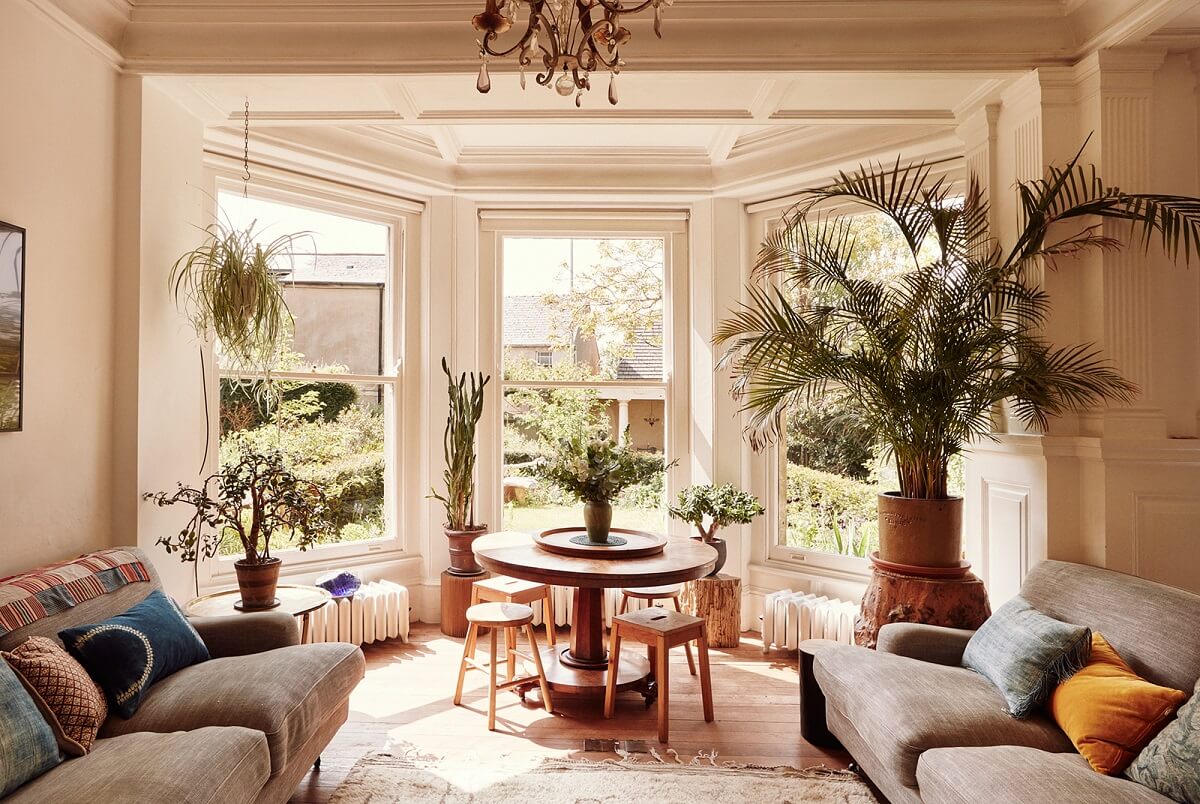 The sitting room has a large bay window that floods the room with natural light.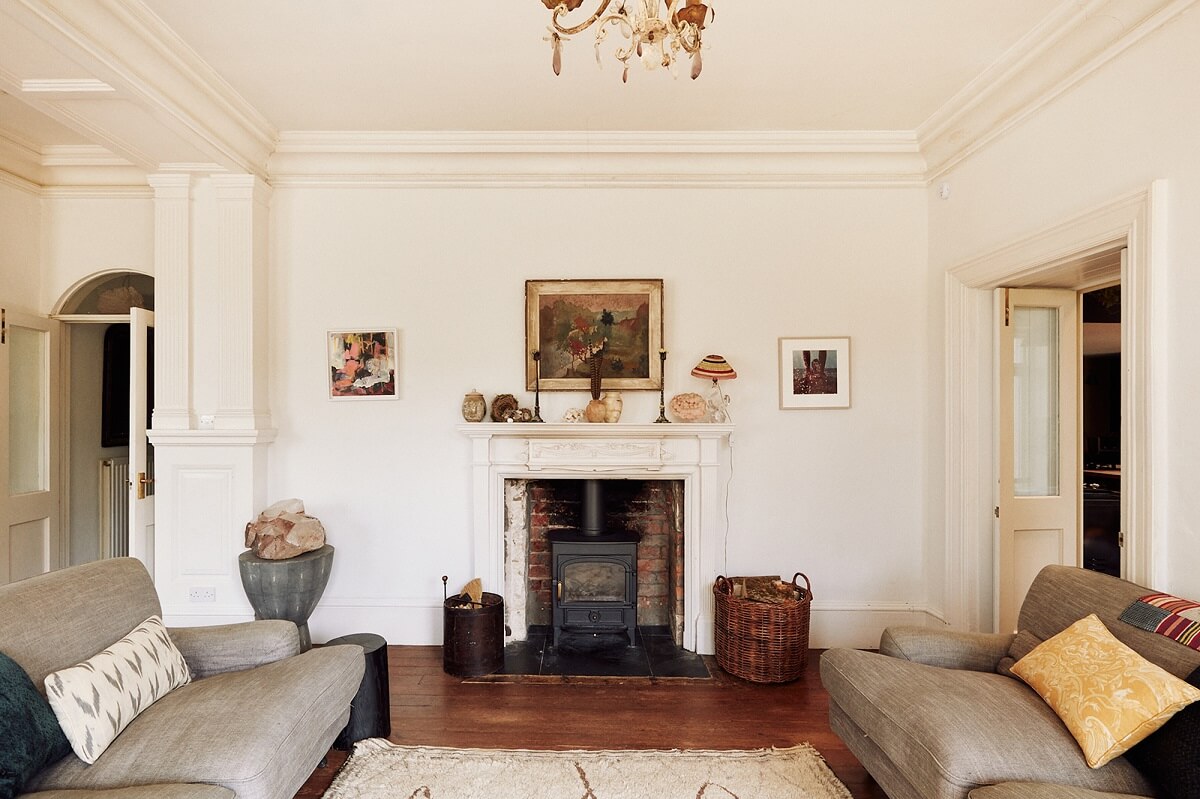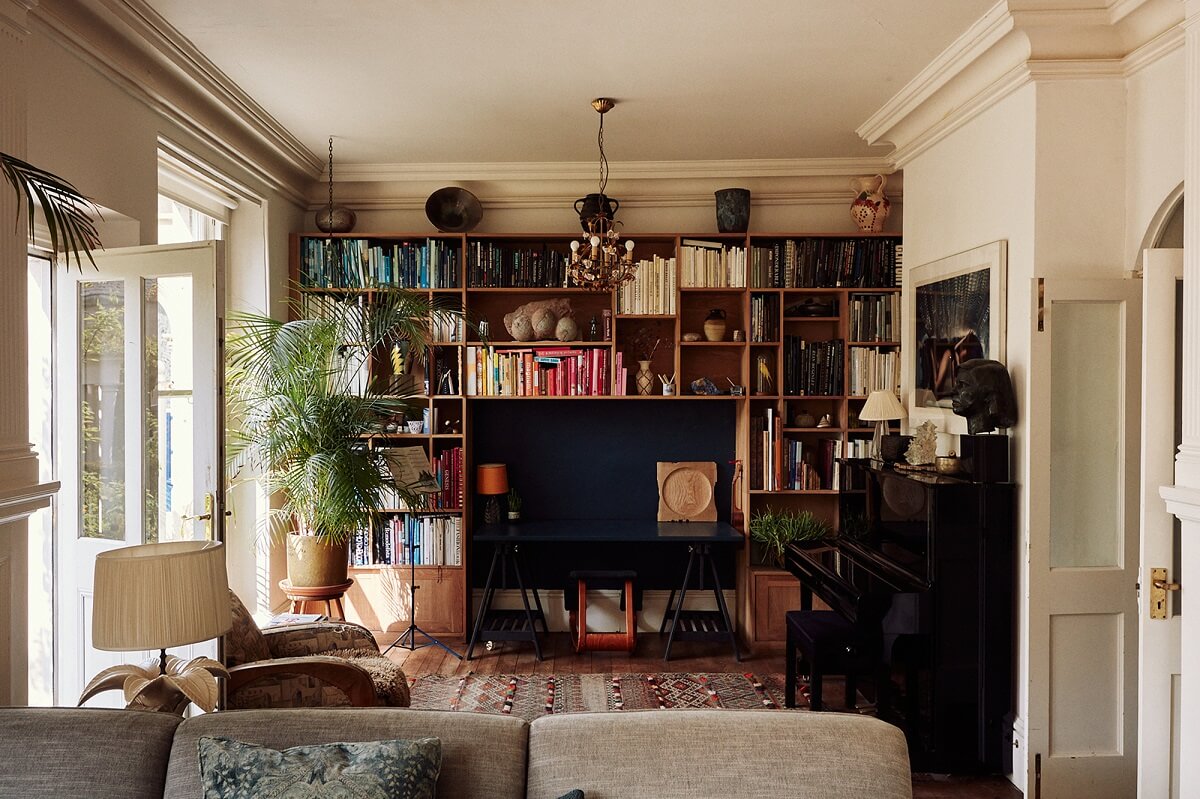 Behind the sofa, the owners created a little library/home office with floor-to-ceiling bookshelves and a desk.
The room features beautiful period details such as these columns as well as paneling lining the arch and cornicing.
The house has five bedrooms, three on the first floor and two on the second floor.
The master bedroom sits above the living room so it also features the beautiful bay window which offers views over the town of Stroud.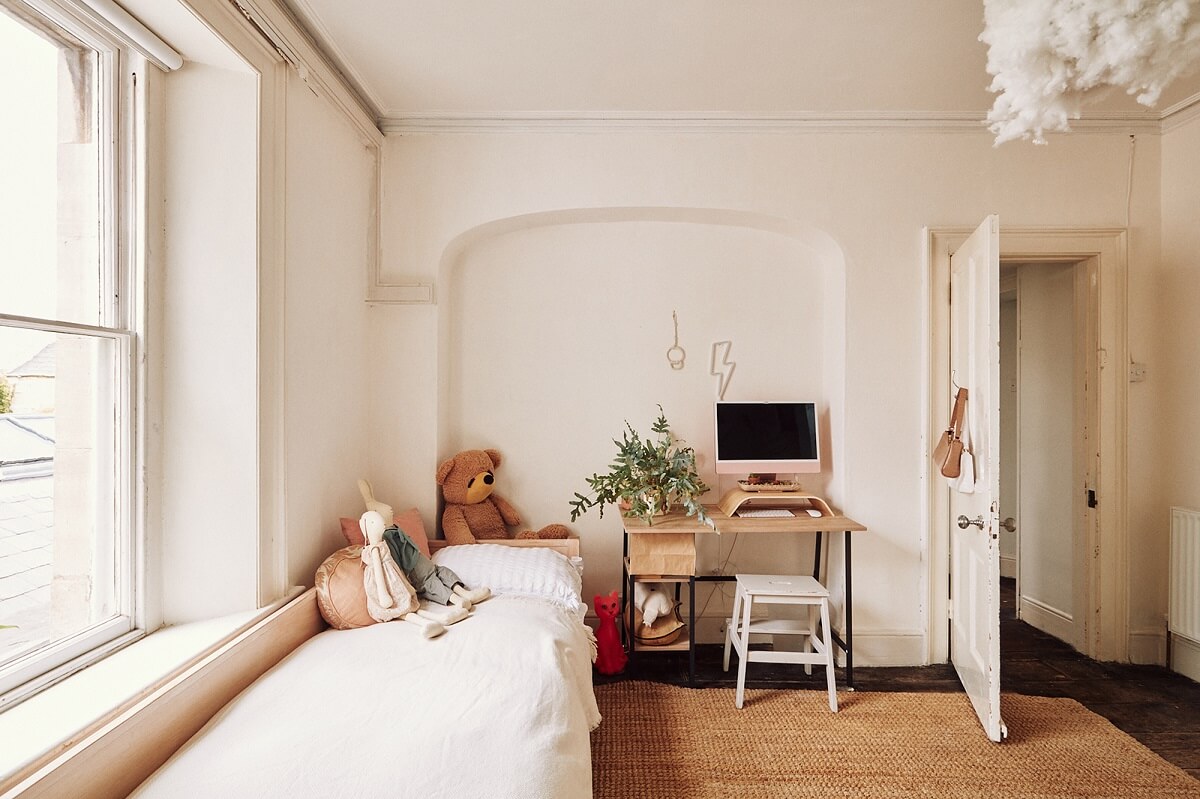 The family bathroom has bespoke fittings, formed from copper piping, that Niki Turner designed.
The bedroom on the top floor has a beautiful circular oeil-de-boeuf window and floral wall murals.
The garden features a folly that is hand-carved by French stonemason Sebastien David from Lepine limestone, the same material used in the restorations of Gloucester Cathedral.
He echoed the Tuscan columns on the original portico of the villa's west façade. Featuring reclaimed Gothic stained glass windows, the folly provides a cool spot to dine in on a summer's evening.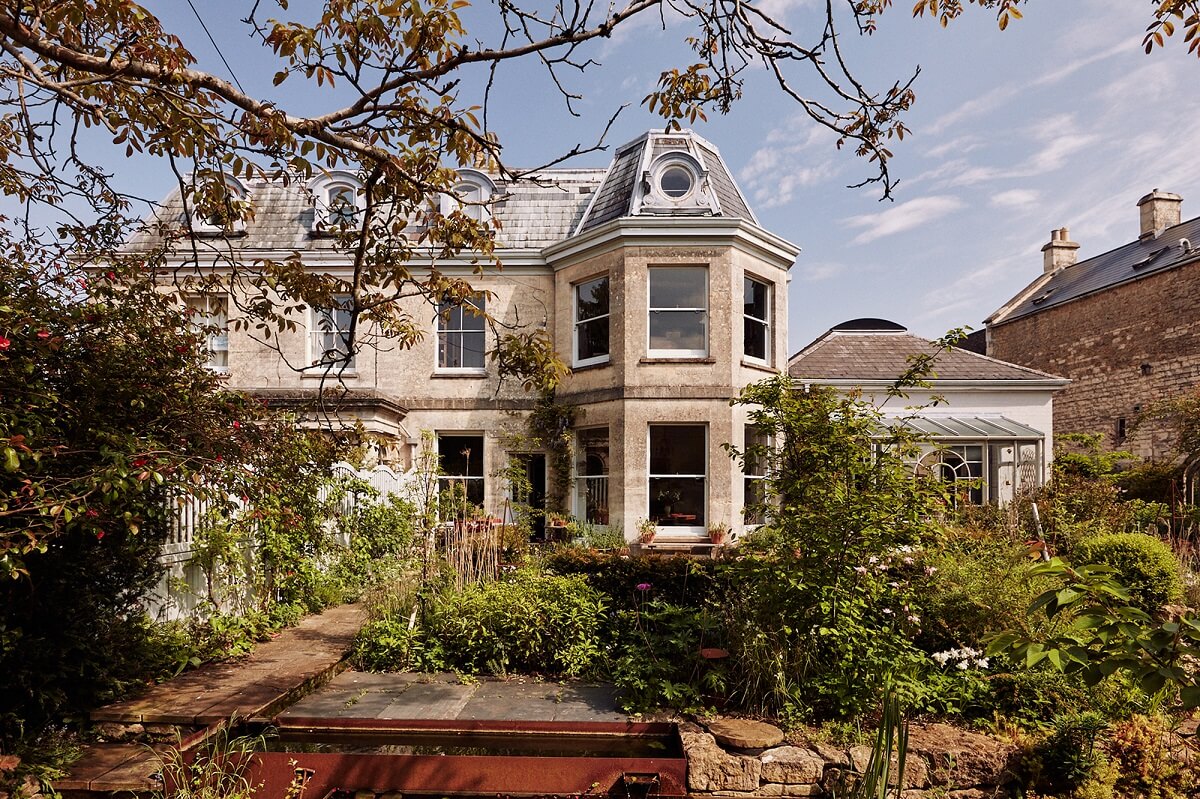 The home is now for sale at Inigo. If you want to see the house's appearance when Niki Turner put it up for sale, you can click here.