A Bright Swedish Apartment with William Morris Wallpaper
In the heart of Gothenburg's creative quarter lies this beautiful turn-of-the-century apartment. The open-plan apartment has beautiful light rooms, William Morris wallpaper, and subtle color accents.
The 60-square-meter apartment features plenty of storage, a white-painted wooden floor, stucco, and high baseboards. The bedroom and hall have been decorated with popular William Morris wallpapers.
With windows on two sides, the apartment is wonderfully bright. This is enhanced by the white-painted floorboards. The wall between the living room and kitchen has also been removed to create a bright and spacious living space.
Removing the wall between the living room and kitchen was very smart. The space now feels open and light. Plus it creates space for a large dining table.
The white floor and beige/pink walls give the room a fresh look.
The home is decorated in a mixture of styles, but we mainly see midcentury pieces such as the coffee table and armchairs.
The kitchen is made from IKEA cabinets, and it's combined with a Carrara marble worktop and white tiles.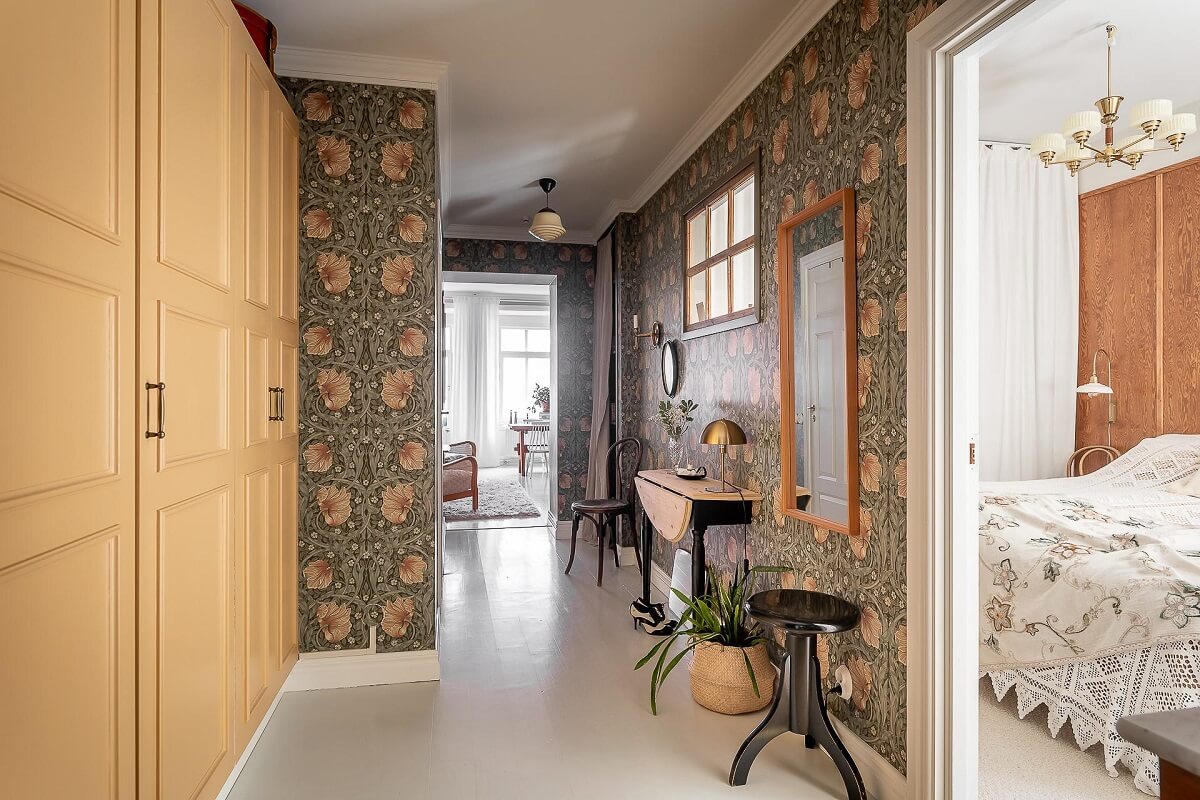 The spacious hallway is decorated with William Morris' Pimpernel wallpaper. On one side, they added yellow wardrobes that provide lots of storage.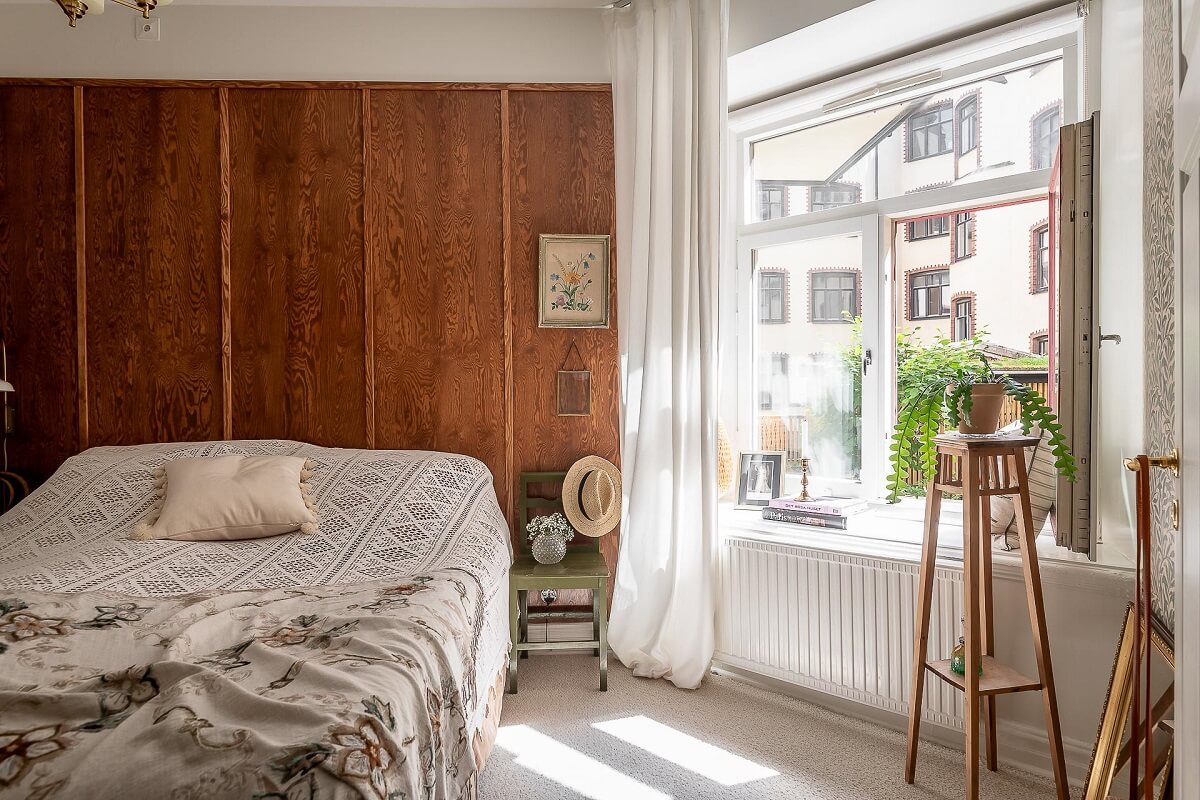 The midcentury look continues in the bedroom, where the owners added a stained plywood accent wall.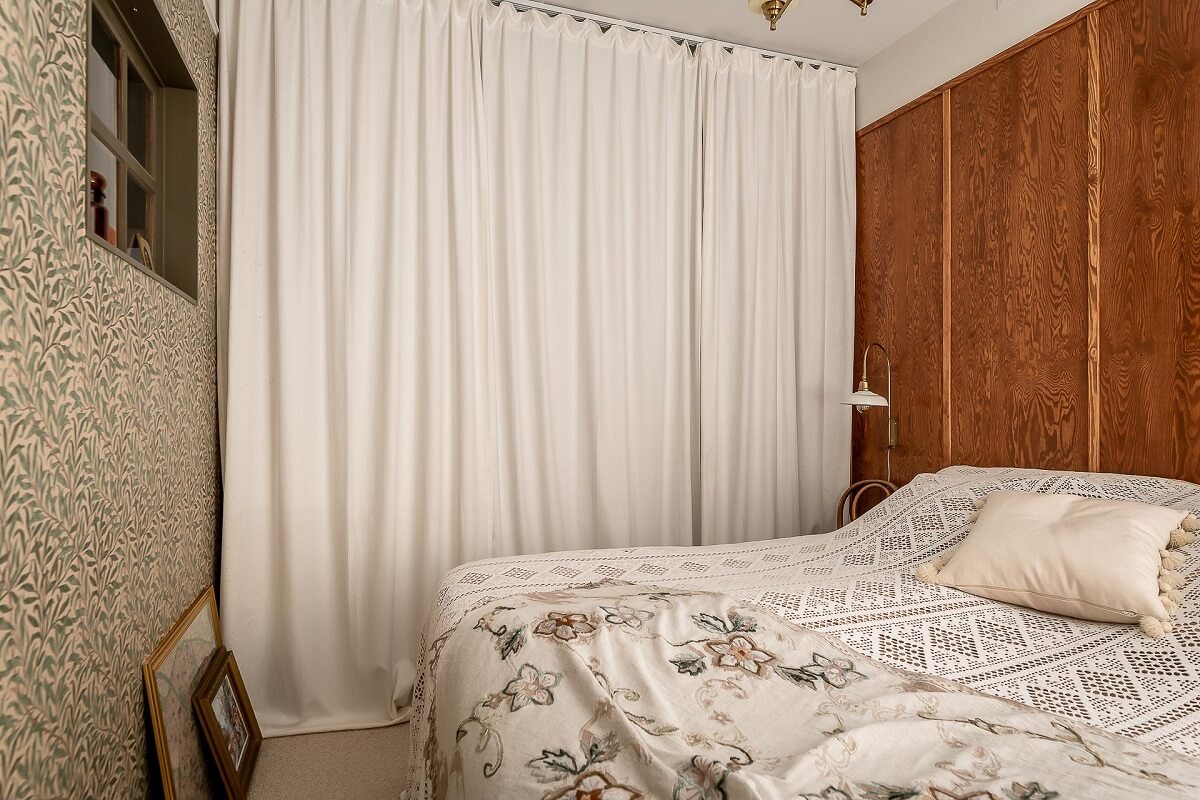 Behind the curtain are built-in wardrobes.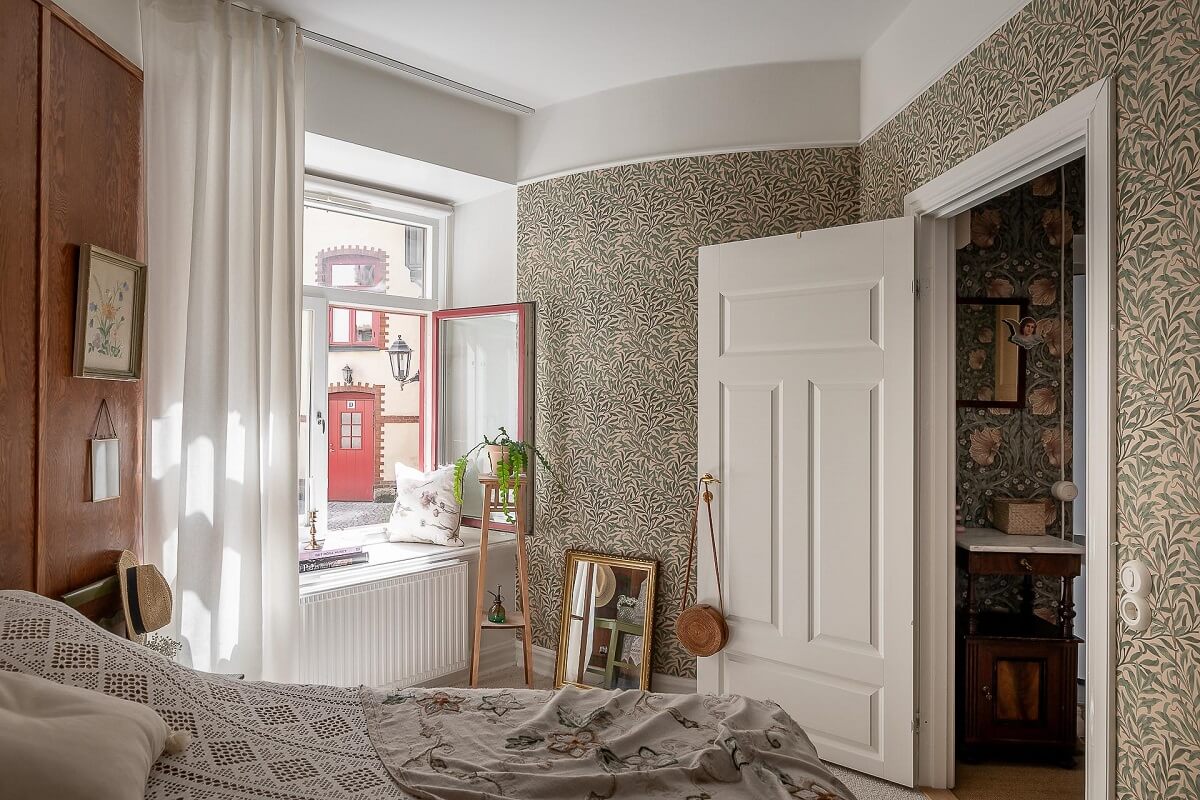 The walls are decorated with William Morris's "Willow Boughs" wallpaper.
photography by Alvhem Mäkleri