A Dutch Barn House with Brick Floors and Wooden Ceilings
If you wake up in the morning in this house, you can look across the lake and see a historic fortress. This 32-meter-long wooden barn house was built in 1888 and used to be a workspace and storage for the men at the fort. An architect has recently restored it by combining historical elements and modern design.
The barn is part of the Defense Line of Amsterdam, designated as a UNESCO World Heritage Site. And even though it's a historic home, indoors, it is modern and light. Luckily historical elements have been preserved. The original bricks can be found on the ground floor. These were removed from the building during the restoration, cleaned, and laid again.
The wooden ceiling structure is completely visible in the rooms, showing the house's history and adding warmth and charm. In the living room, you will find an enormous window that runs from floor to ceiling. This has created a living painting with a panoramic view and beautiful light.
From the window, there is a panoramic view of the water and the Fortress.
With such a spectacular structure of the house, I'm glad they left the interior design calm and minimalistic.
The grand living space has an open kitchen with a breakfast bar and a dining table.
The minimalistic black kitchen has a black marble countertop.
On the right, you can also see the beautiful original shutters and the wrought iron gutter brackets.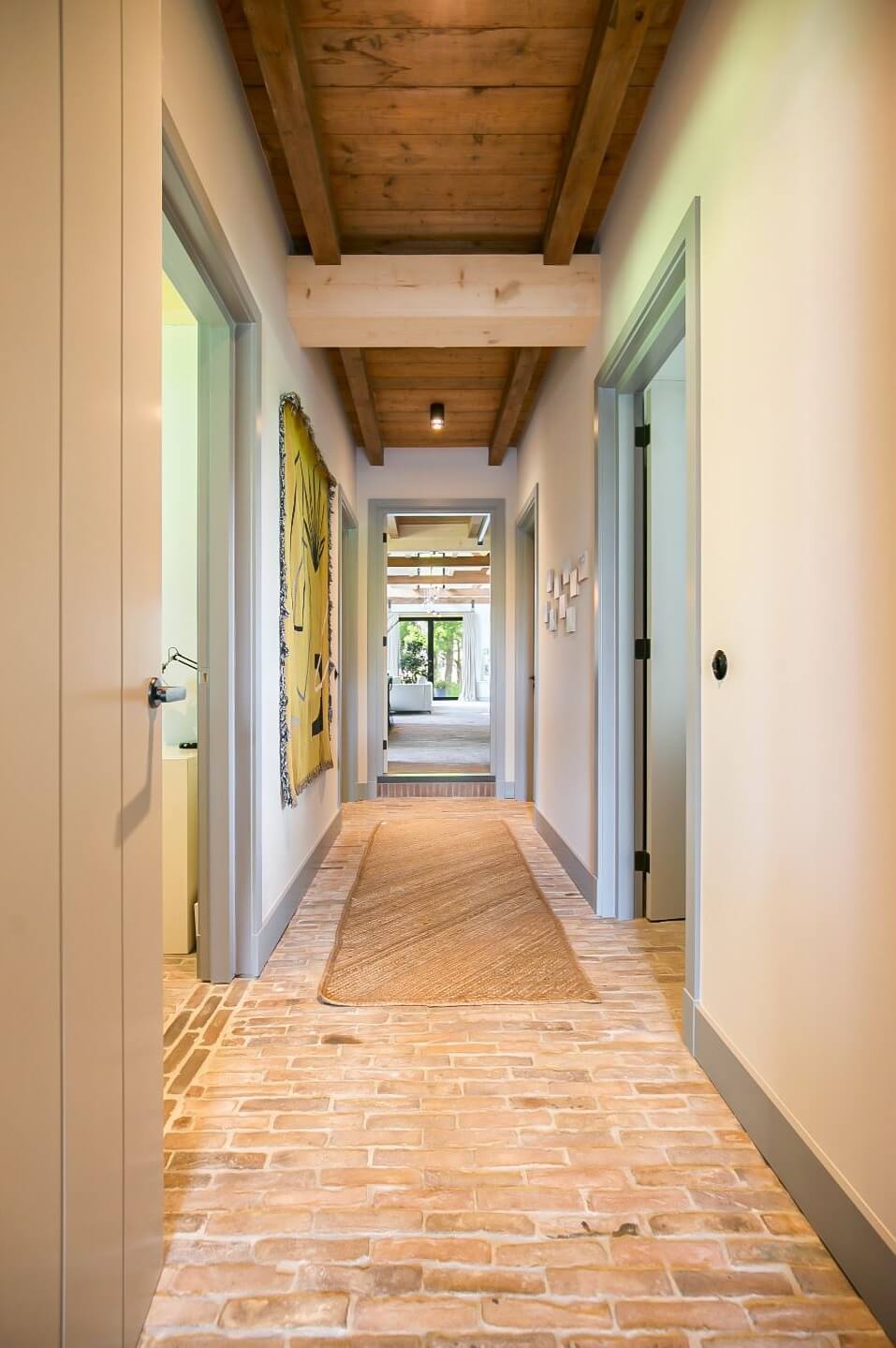 The two main bedrooms are accessible from the stairs in the living room. Both rooms have high wooden ceilings. They divided the space with a wardrobe in this room to create a walk-in closet.
In the attic bathroom you also see the wonderful combination of historic architecture and modern design.
The barn is located on the edge of the built-up area in a rural (protected) nature reserve between the river Amstel and the canal of the "Fort aan de Drecht."
The garden of the house is positioned facing the beautiful fort moat and the nature reserve of "Fort aan de Drecht".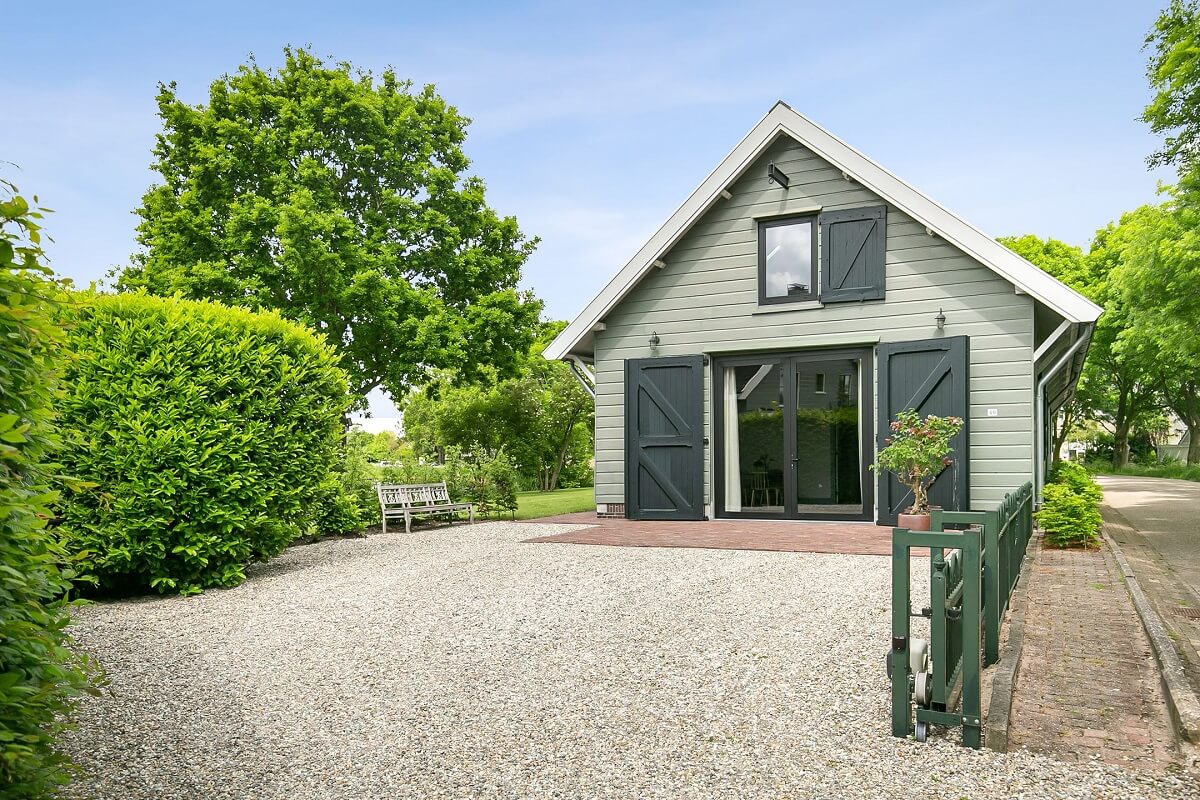 This historic barn is now for sale via Funda.