A Lovely Scandi Apartment with Original Features
In Sweden's second city Gothenburg stands this recently renovated apartment. Though the one bedroom apartment is not large with 63sq. meter, the quality is high.
The apartment complex was built in 1903 and luckily some of these original details have been preserved. You will find charming stucco, ceiling ornaments, and carpentry work.
The walls have been plastered in gray and beige hues. But you will also find color pops with an ochre sofa, and wallpaper in the kitchen and hallway.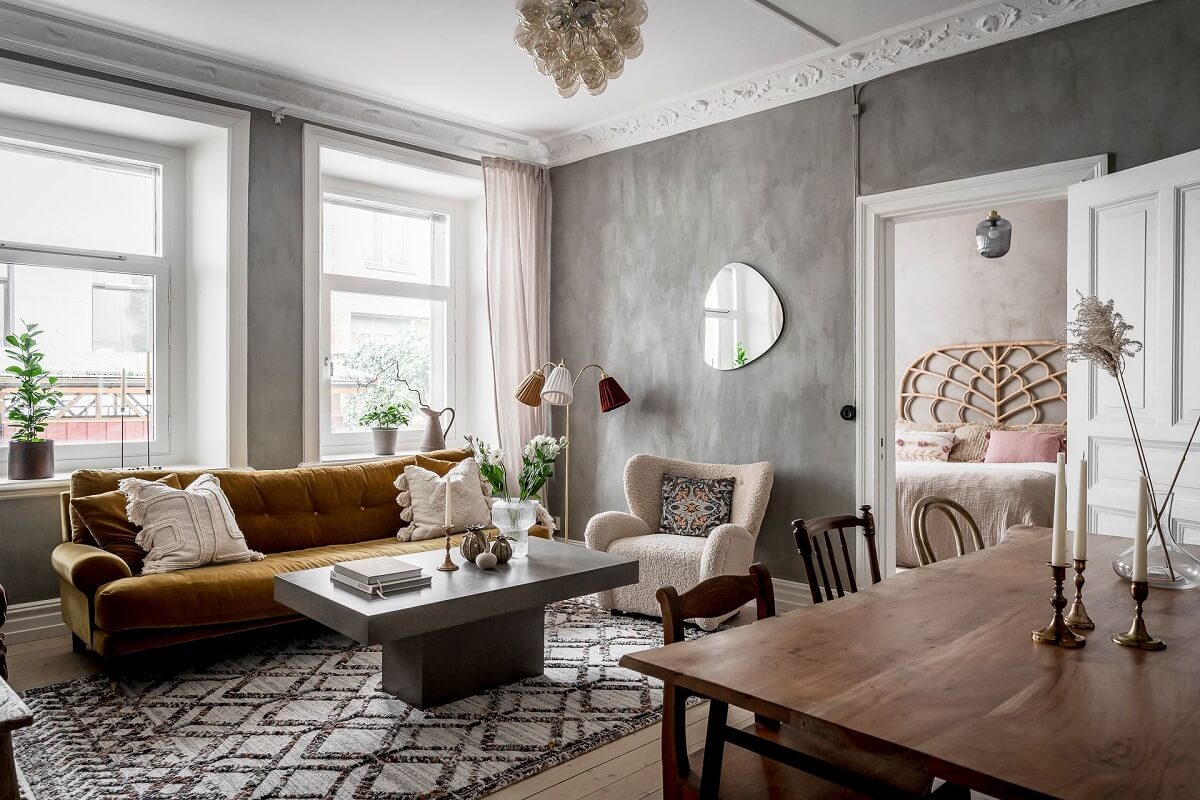 Though the base is very (Scandinavian) neutral, I love the color pop in the ochre sofa.
Vintage and contemporary furnishings are combined. On the ceiling are original ornaments and the wooden floor adds a natural touch.
The wallpaper in the hallway is William Morris "Snakeshead".
The wallpaper in the kitchen is "Poppy" by Midbec.
The apartment is for sale at Alvhem Mäkleri.