A Lovely Hollywood Hills Home with a Celebrity History
I know that this blog doesn't often feature non-European homes, there's no reason for it really only that I usually gravitate more towards Scandi/European style. But yesterday I came across this Hollywood Hills home and it caught my attention.
It's not uncommon for homes in Hollywood to have a celebrity history, whenever I read about a celebrity's home it usual comes with a list of previous famous residents. I guess they all like to spend their time in the same area.
This Hollywood Hills home also has famous former residents such as Zooey Deschanel, who lived here with her former husband Death Cab for Cutie frontman Ben Gibbard. And also actor Mark Ruffalo used to call this place his home. Now it's supposedly the home of Arctic Monkey Matt Helders.
It really is a lovely property, it's spacious (300 sq. meter) but not over the top big like some houses. Every room has acces to the outdoor spaces and you have a lovely view over the hills from the garden.
I love the colorful touches you see throughout the home, from a blue bathroom to a salmon pink sitting room/office and leaf green wallpaper in the bedroom. It's a beautful home and it was for sale by Cari Field of ACME Real Estate. I wonder which celebrity will buy this beauty next.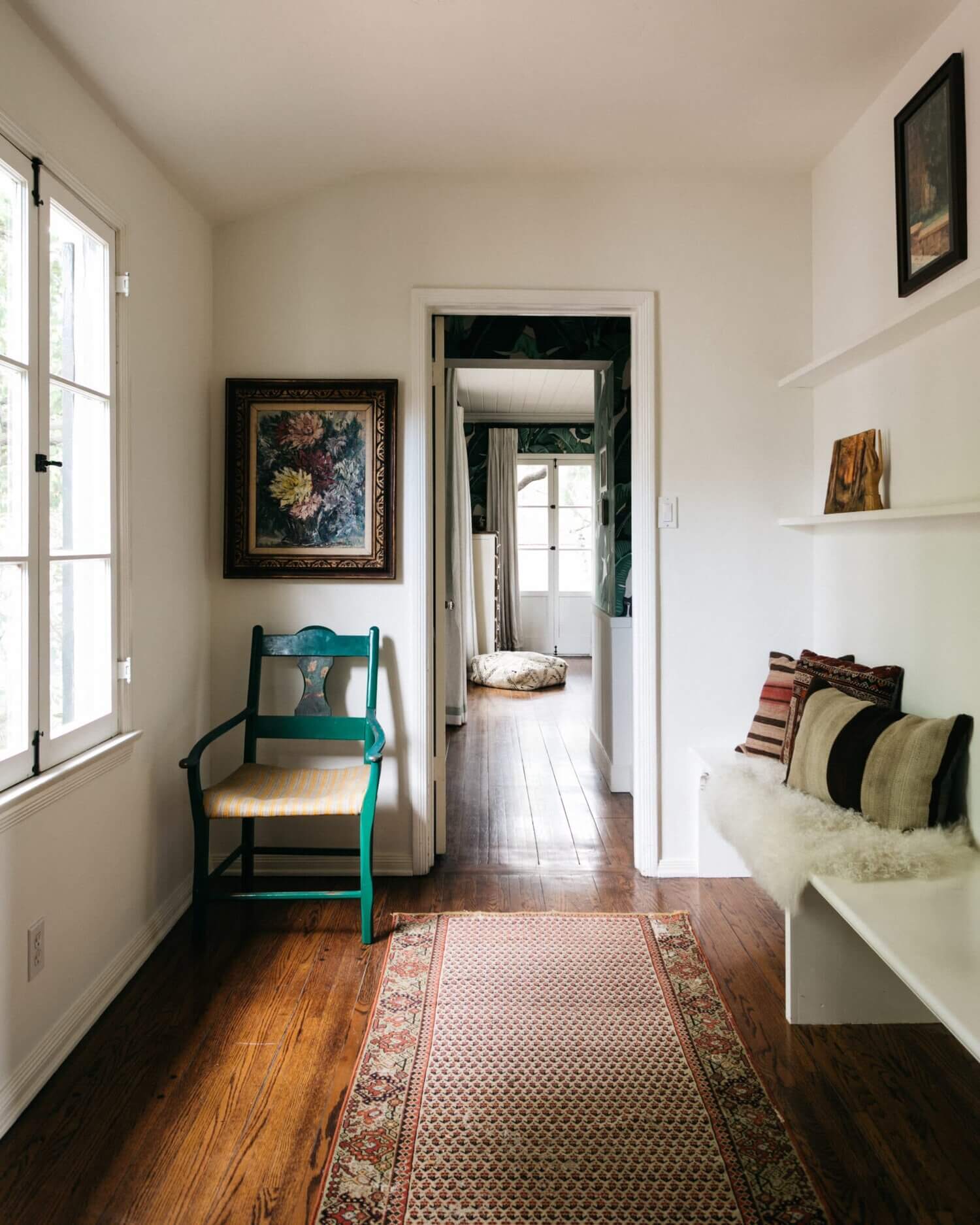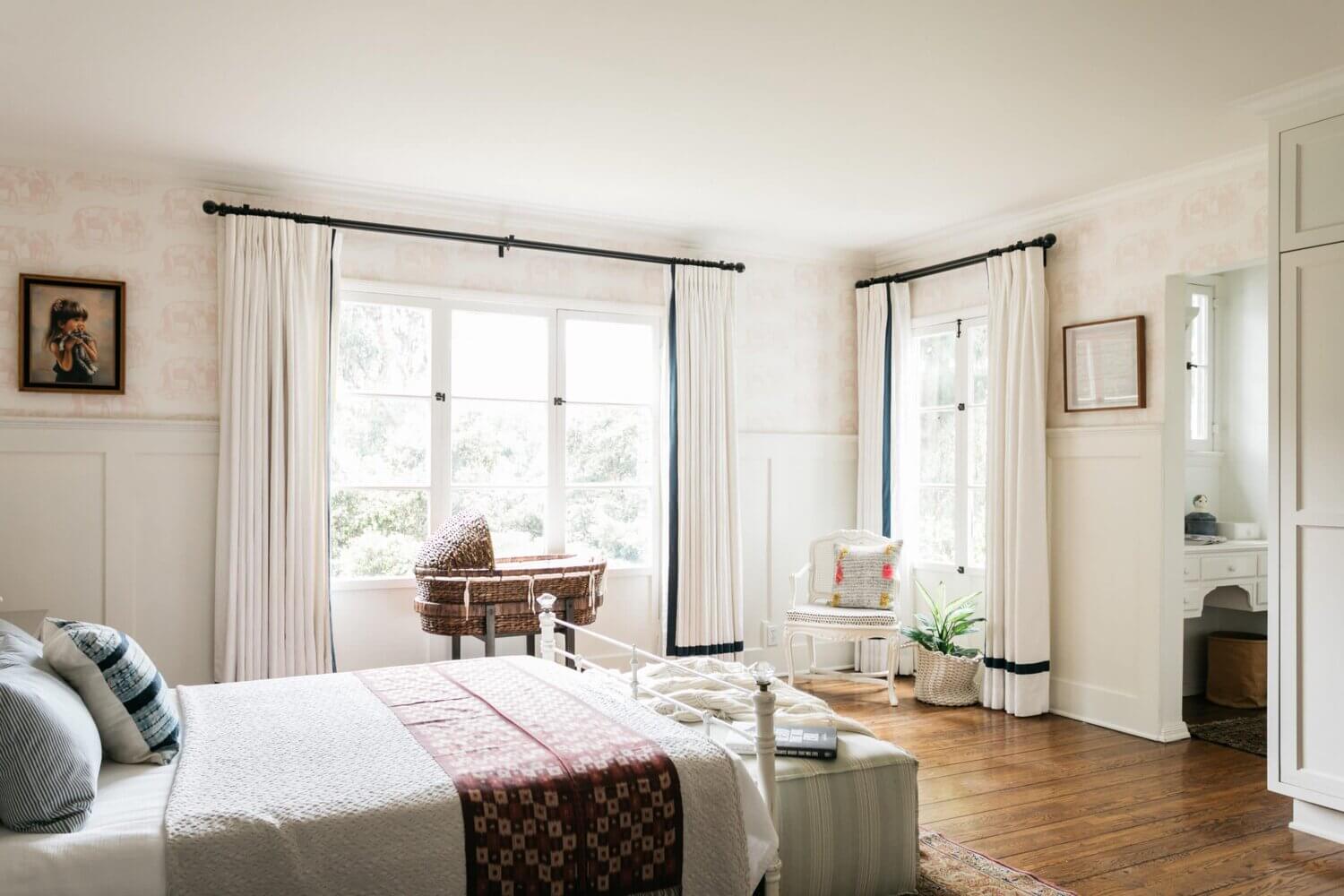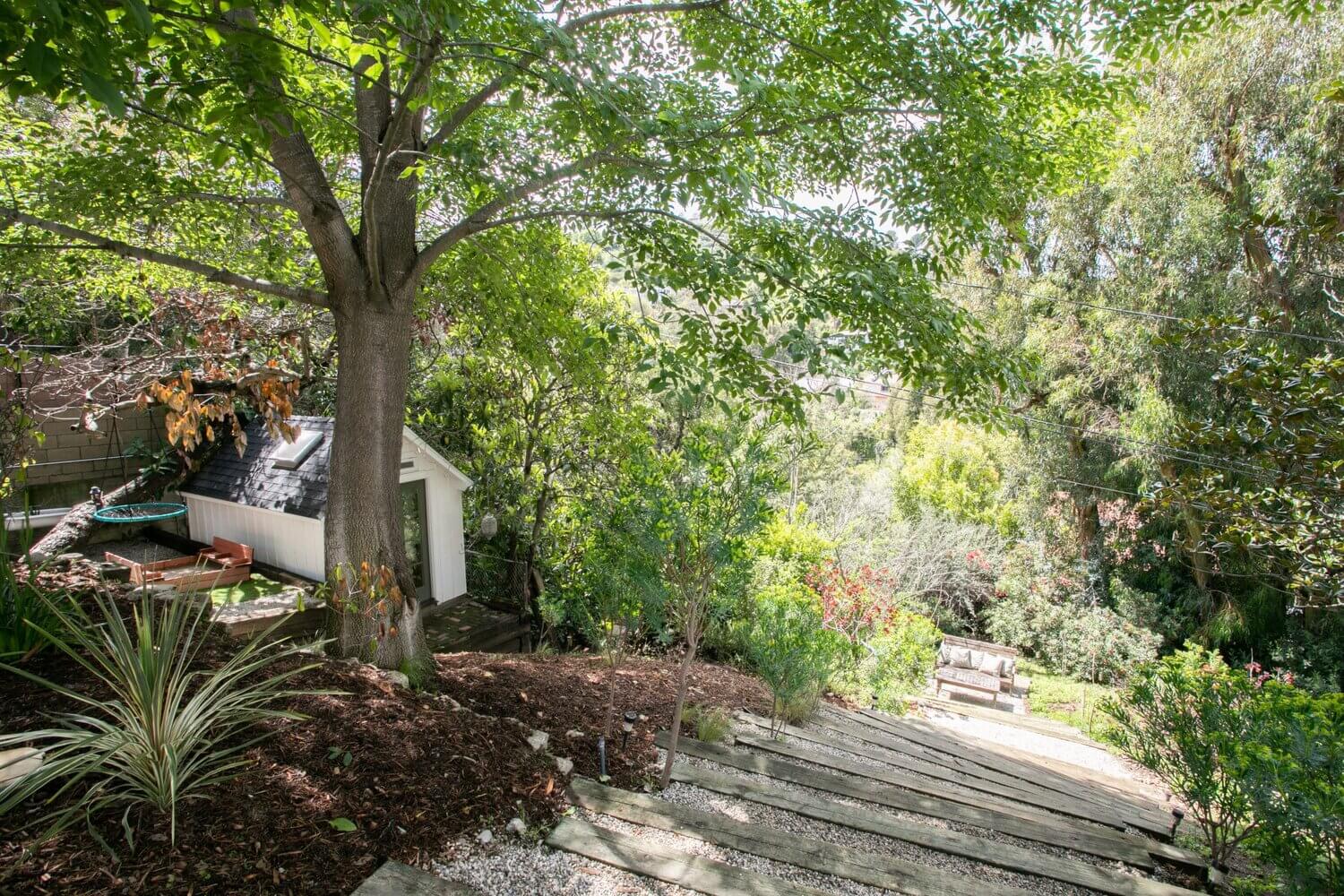 photography by Alex Zarour of Virtually Here Studios