A Colorful Eclectic Apartment by Merci Paris
We all love a Paris apartment right? And today I will share a Parisian apartment that's truly special. This apartment is a lesson in mixing and matching combined with bright color pops.
Lifestyle store Merci is well known in Paris for its eclectic and unique interior style. And they have designed this Paris apartment. The family apartment is located in an 18th century building in the 5th arrondissement.
The apartment rocks beautiful wooden floors and deep window sils. For Merci Paris, this Second Residence is a celebration: "pairing antiques with contemporary designs, mixing two antagonistic aesthetics, combining mass-produced objects with artisanal pieces." Let's take a look!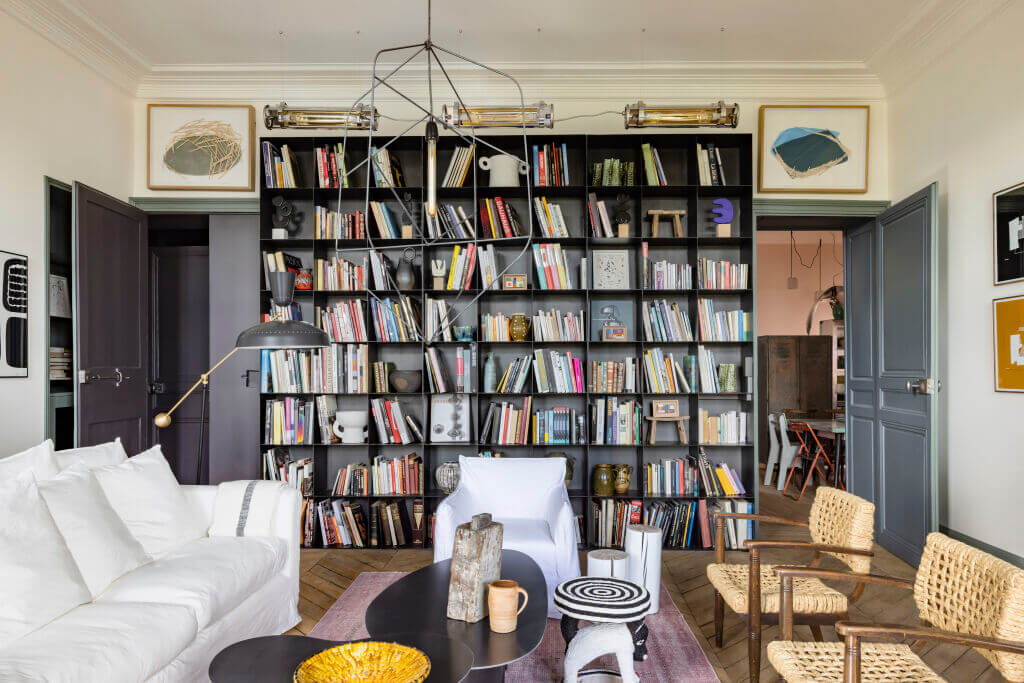 The historic bones of the apartment have been preserved. While at the same time combining it with contemporary and colorful furnishings and decor.
The Shaker Room is painted in a custom made yellow shade. Bringing joy to this creative space.
This tile carpet in the kitchen is designed by ceramicist Marion Graux.
A classic French bedroom with original wood paneling.
See also: Style Lessons from 35 Parisian Apartments.
A sink from 1900 is combined with a beaded stool from Cameroon.
The antique bath used to be a cattle trough.
The zink panels in the bathroom are roof panels from the Alsace.
More color in the second bathroom where artist Sophie Loncq hand painted the blue dots on the bathroom tiles.