A Green Classic English Kitchen by deVOL
We're back with another gorgeous kitchen by my favourite kitchen company deVOL. I have shared so many deVOL kitchens in my time as blogger and they keep designing new kitchens that are absolutely stunning.
The Classic English kitchen is painted in deVOL's new shade "Bakehouse Green". And if you've seen the color trends for next year, you know that you will see a lot of green homes next year. And that's completely understandable since green is a wonderful calm and natural shade that works well in every home.
The Bakehouse Green deVOL kitchen is situated in the center of the home and the design had to be uncomplicated. The designers at deVOL managed to create a cozy and warm kitchen by using this moody green hue and brass details.
photography by deVOL Kitchens
The moody green color in combination with the wooden floor create an instant warm look to this kitchen.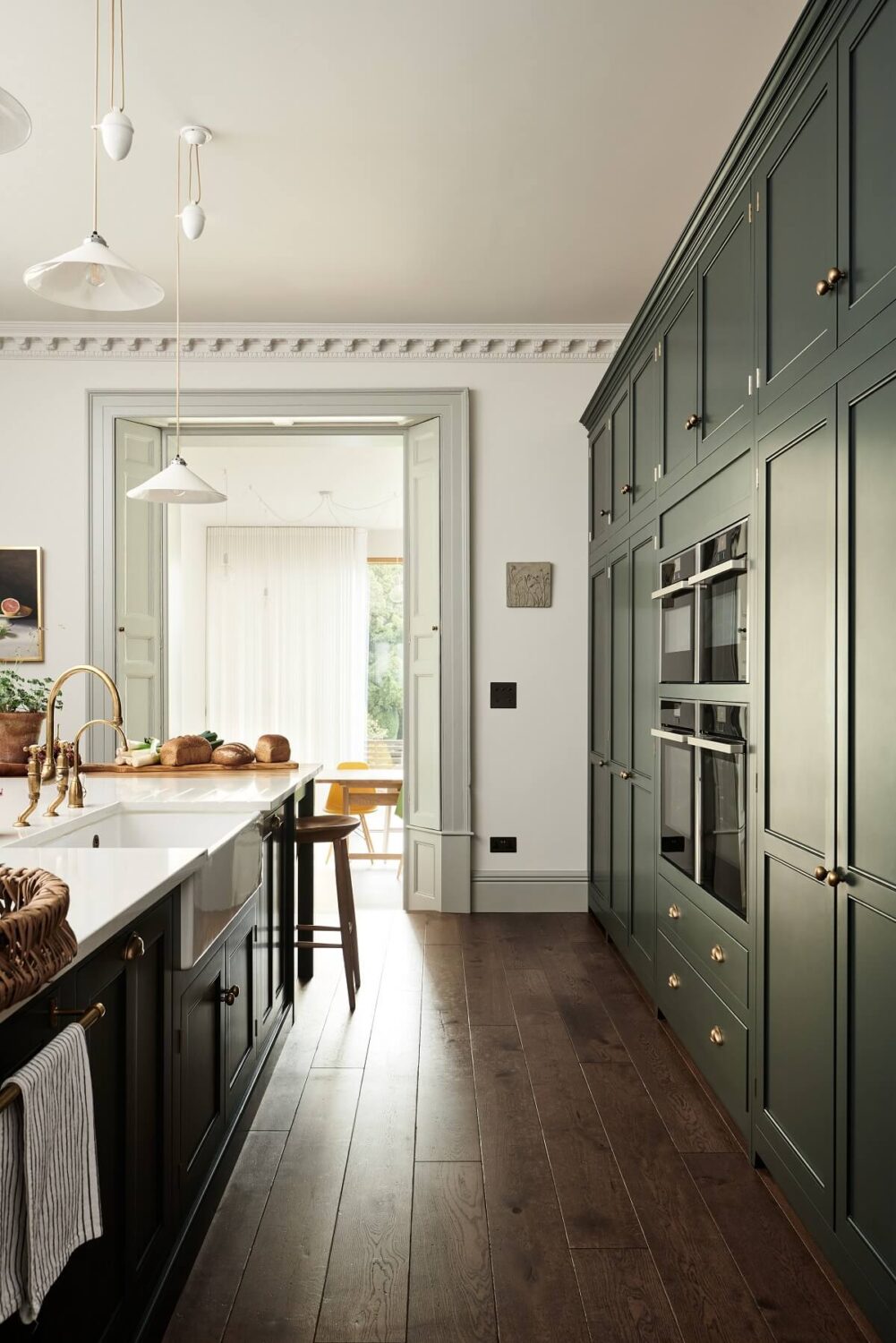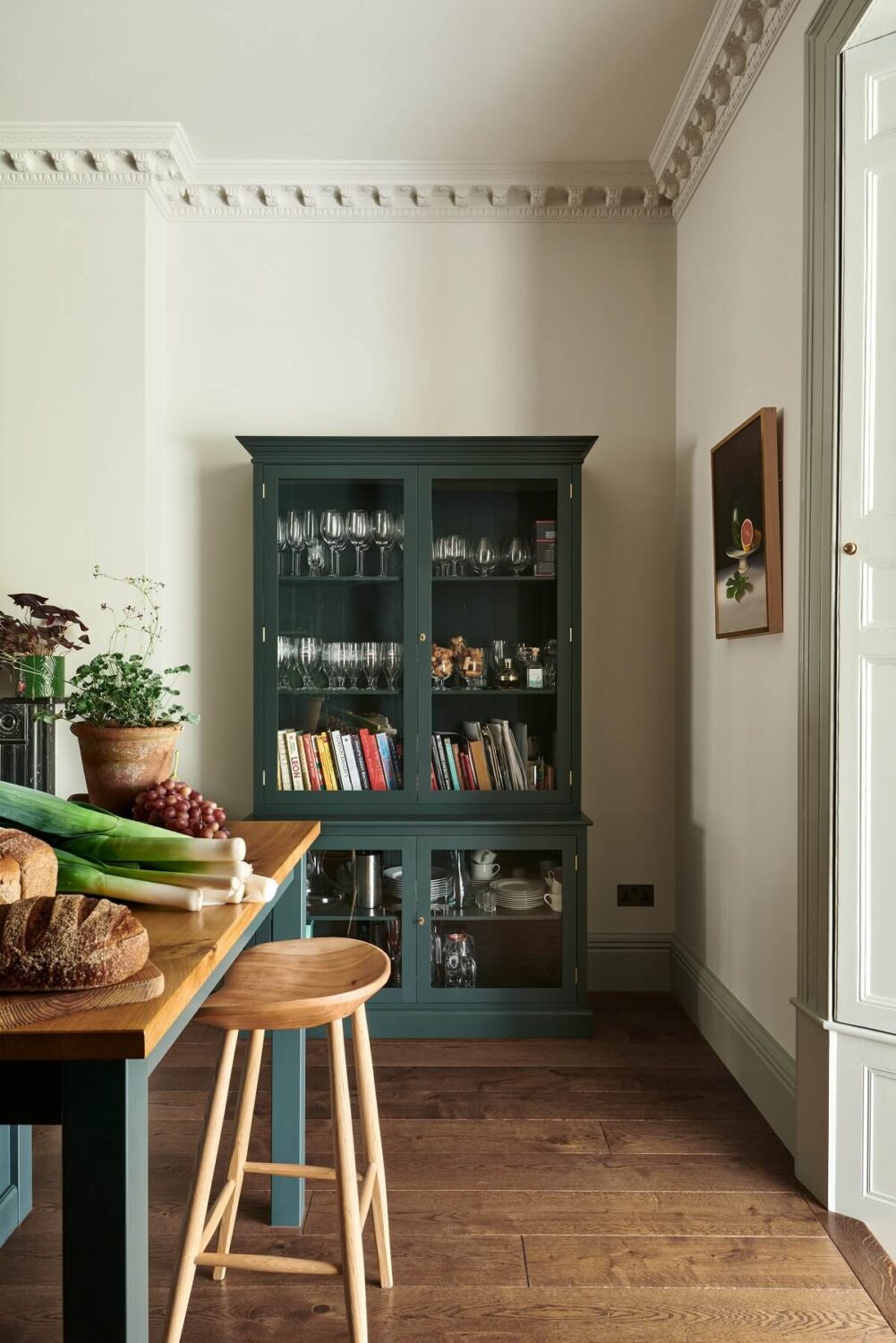 The Curiosity Cupboard (also by deVOL) sits in the corner. And is perfect to display your most beautiful glassworks, crockery and books.
The kitchen island has a double Belfast sink. It also houses the dishwasher, bins and a wine fridge.
The kitchen includes Silestone worktops.
Curious to see more deVOL kitchens? Take a look in the deVOL tag and get inspired by these English kitchens.
On one side of the kitchen you'll find these fitted cupboards. These cupboards house a fridge, a freezer, two pantries and four ovens. Which are all hidden by the green Classic English cabinet doors.
Fitted cupboards are a great way to keep your kitchen tidy ánd they add a lot of storage.
photography by deVOL kitchens