A Nordic Home with Blue Sitting Room and Kitchen
I am happy to add a little color to your screens today with this wonderful one-bedroom apartment in Stockholm. The main color in this 54sq. meter apartment is blue, with both the sitting room as the kitchen painted in blue tones.
The historic apartment still has stucco ornaments on the ceiling. The white ceiling ornaments combined with the deep blue walls in the living room give the space a classic look. But the furnishings and decor add a modern touch to the room.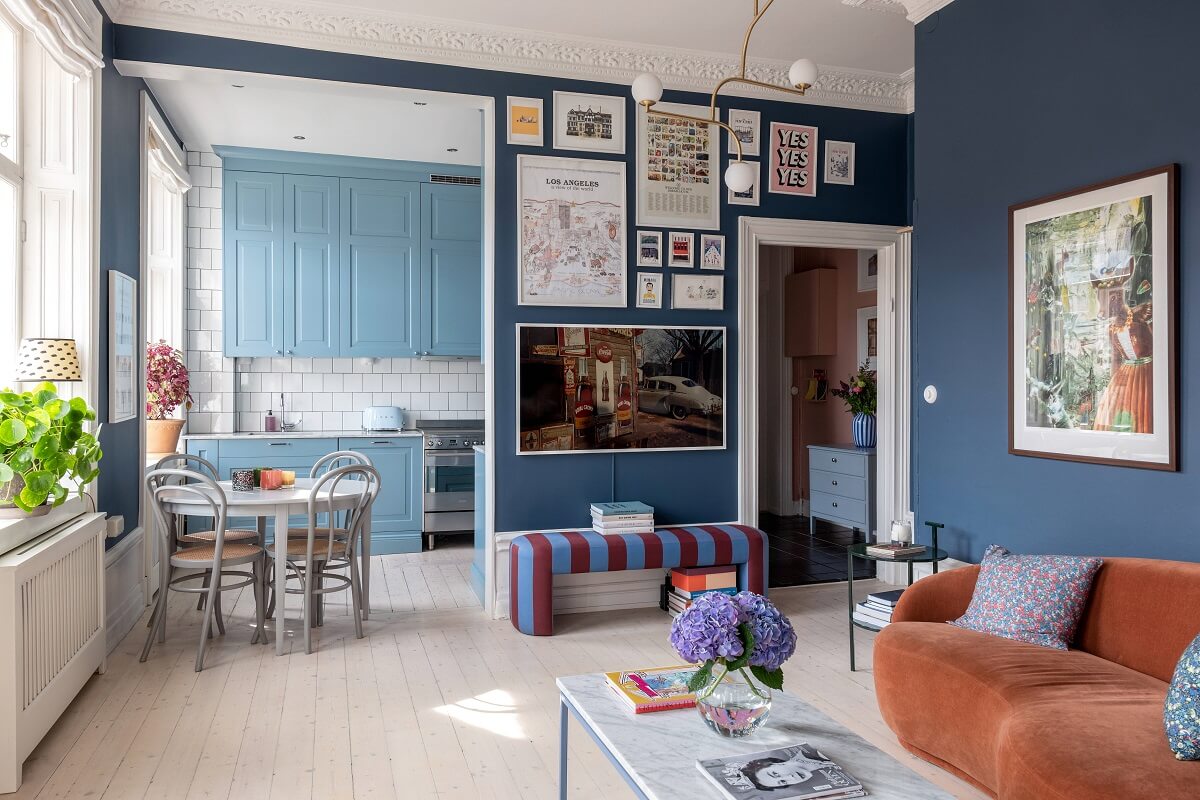 The semi open-plan living room and kitchen display two shades of blue. The gallery wall adds a modern touch and I like that it continues above the doorframe, which leads to te pink hallway.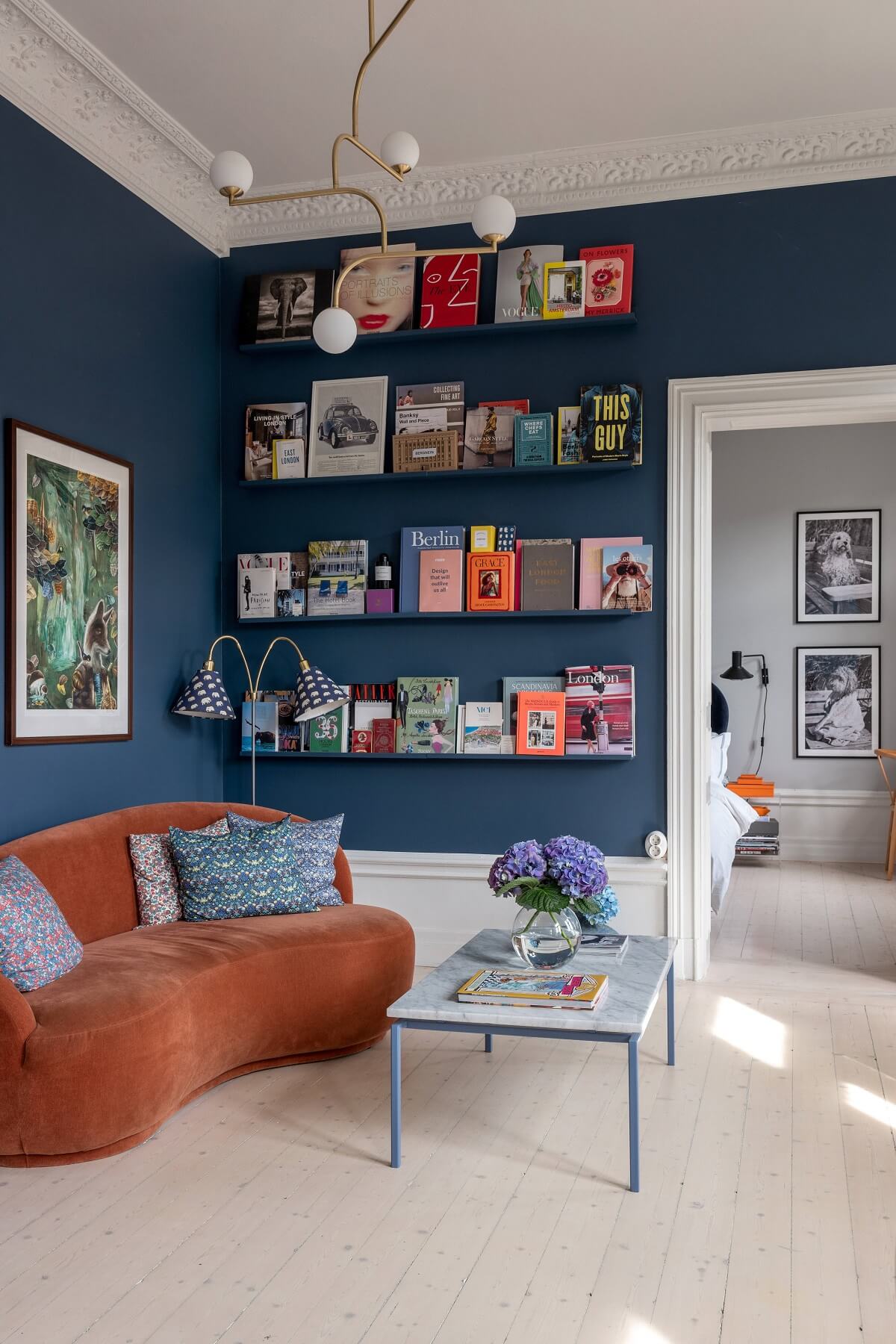 Instead of normal bookshelves, the owners of this home opted for narrow ledges to properly showcase their book collection. It's a great way to display coffee table books.
A semi-open kitchen is great to remain a sense of space while also having a separate kitchen area.
The light blue galley kitchen has cabinets all the way up to the ceiling to maximize storage space.
The bedroom is kept more calm with a light gray shade on the wall. Though also in this room a blue accent has been added with the blue velvet headboard.
A smal workspace in the bedroom sits next to the window. Click here for more bedroom home office ideas.
Built-in wardrobes in light gray add and a walk-in-closet add a lot of storage to the bedroom, while the tiled fireplace in the corner adds another historic touch.
I like that in every room of the house you see curved shapes, mainly with the headboard in the bedroom and the curved sofa in the sitting room.
A small but functional bathroom with storage ledges in the shower and an industrial glass showerdoor.
Pink and blue is a wonderful color combination as you can see in the hallway. But also in these home tours:
photography via Behrer & Partners