A Mixture of Styles in an English Home
How will I describe this home? A combination of styles is certainly right. The decor in this home goes from antique features to a contemporary living room and a plywood art studio.
And you won't find that mixture of styles just in the decor, but also in the architecture. Because this Victorian house in Bath, England also has a modern black extension.
Let's step inside this eclectic home in one of England's prettiest cities.
We start the home tour in the beautiful open-plan kitchen and dining room. This room has beautiful original features like the ornaments on the ceiling. This room is also furnished in a style that truly fits the Victorian architecture of the house.
The antique kitchen island is the star of this open-plan kitchen and dining room. The ground floor has been opened up so you can also see the original staircase.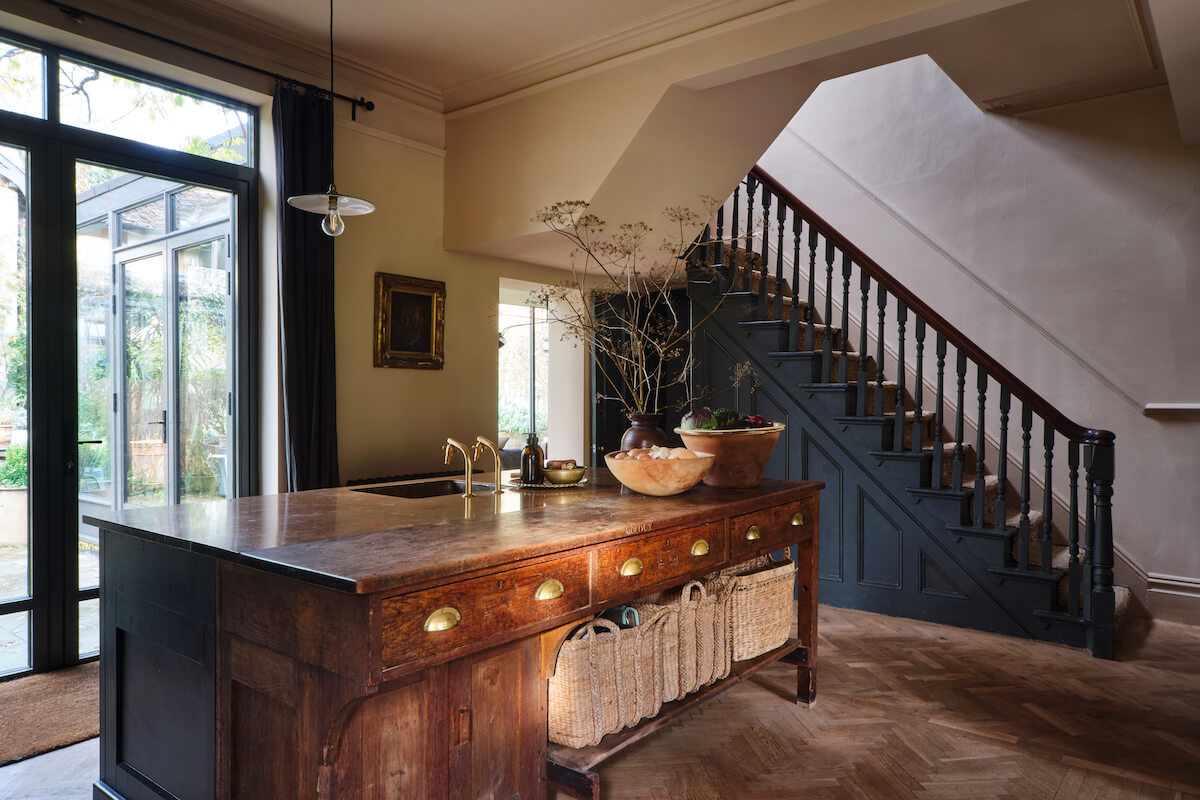 Let's move to the living room, which is completely different.
In the new extension, do you find the contemporary sitting room. The floor-to-ceiling windows flood this room with natural light and give a view of the garden.
The bedrooms are more in style with the Victorian architecture. This master bedroom has a fireplace and a freestanding copper bath.
A third bedroom is located in the new extension. But the decor is more traditional. But what's really beautiful in this bedroom is the beautiful wall floral mural.
In the garden is another structure which now houses an art studio. And typical for this house, the outdoor doesn't reflect the inside.
Inside the Victorian garden house is this modern art studio made of plywood.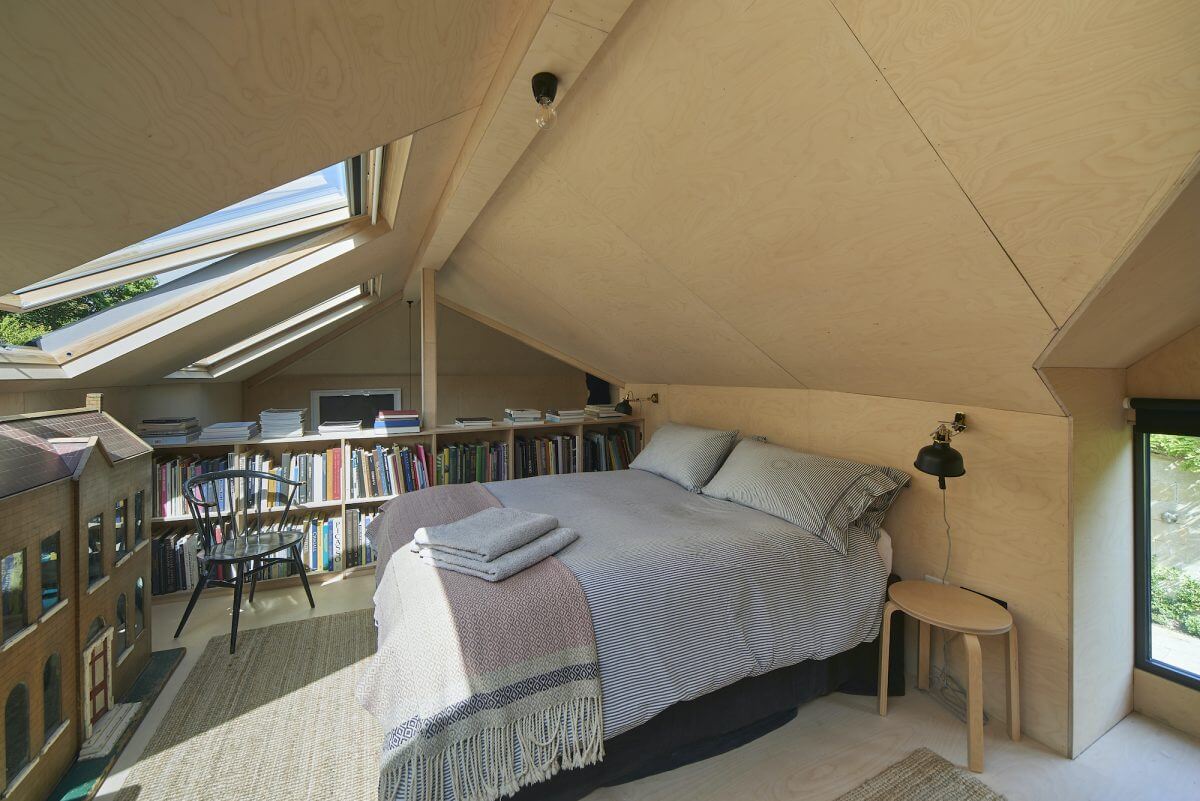 The art studio even has a bedroom. The skylights make this a wonderful space to spend time in. This art studio would also be a great guest house.
Old and new are combined in this detached house in Bath.
Take a look at these Victorian homes with modern extension:
photography via Shootfactory