A Black and White Victorian House in London
A contrast between contemporary and historic interior design is beautiful when it's done right. And in this monochrome Victorian house in London, they did it right.
Behind the historic Victorian facade in London, you will find a modern home with open-plan rooms and a black and white color palette.
But you will still find some raw and original features. The kitchen has a raw brick wall and exposed wooden ceiling. And throughout the house you will find original fireplaces.
Unlike most Victorian homes that still have their original floorplan, this house has one big open-plan ground floor. On this floor you will find the kitchen and two sitting areas.
The huse has been extended and it's here in the kitchen where new and old come together. A sleek modern black and white kitchen is combined with raw exposed brick wall and an uncovered wooden ceiling.
There are also industrial touches with the steel-framed doors leading to the garden. A large skylight flood this open-plan kitchen and sitting room with natural light.
The central kitchen island is made of marble and includes wine coolers.
The ground floor is split level which creates separate areas. From the upper sitting room you look right into the garden. The white corner sofa is by Ligne Roset.
The transition from the lower sitting room/kitchen with black floor to the upper sitting room with white floorboards is done with these gray stairs, which makes the contrast less harsh.
There isn't much color in this home. But here and there you'll find a bright color pop, including the yellow sofa in the living room. If you want to combine black with a vibrant color then yellow is a great choice.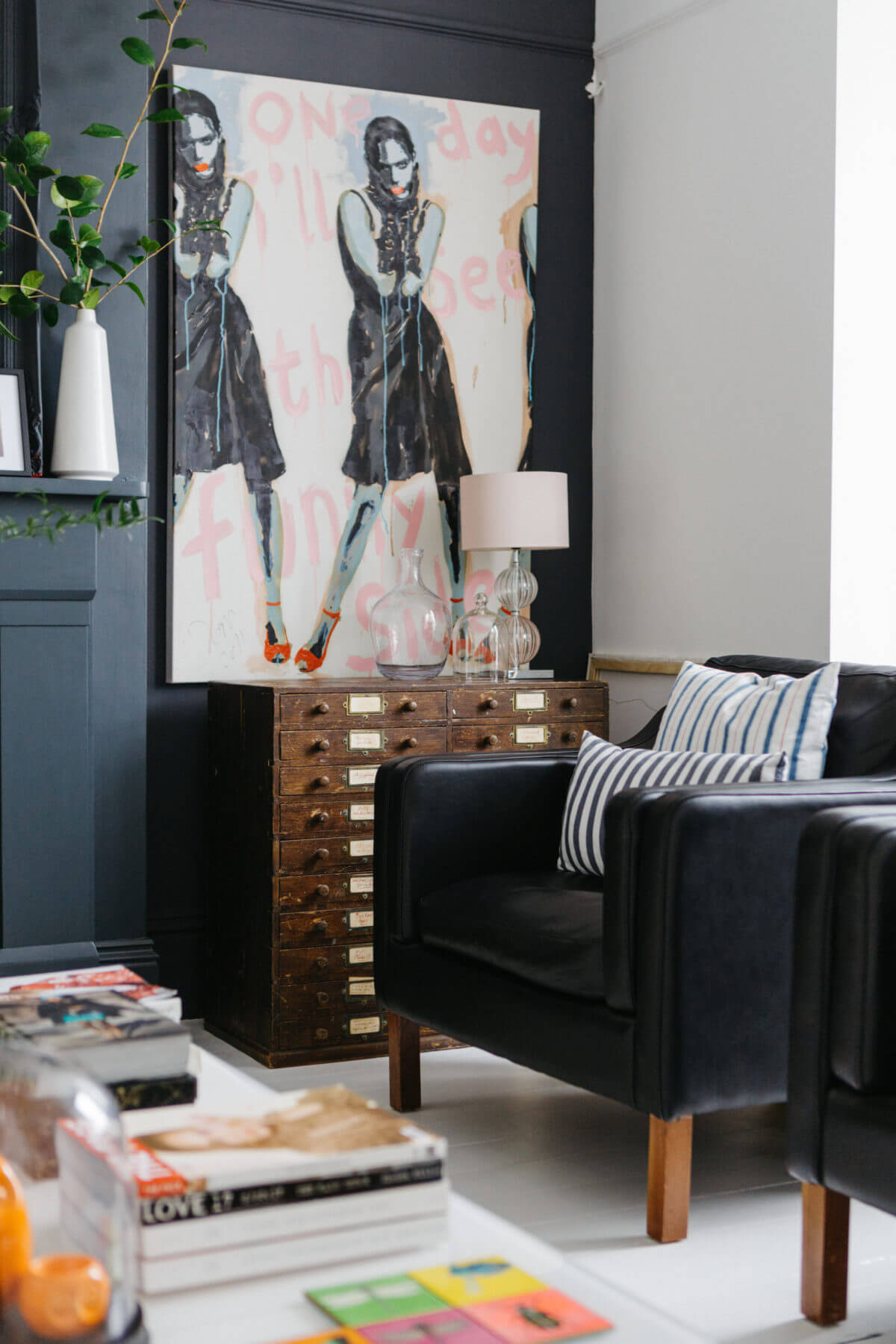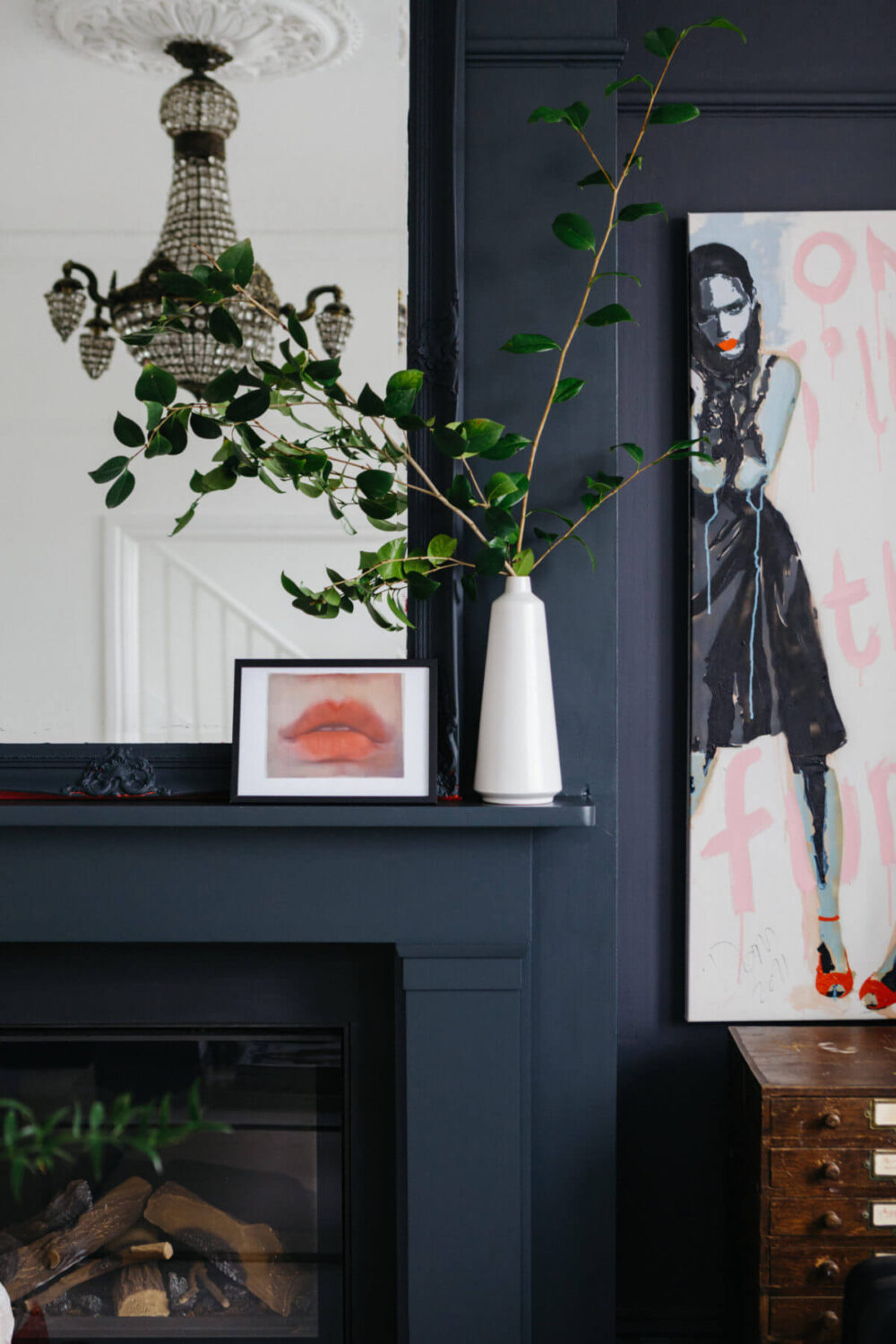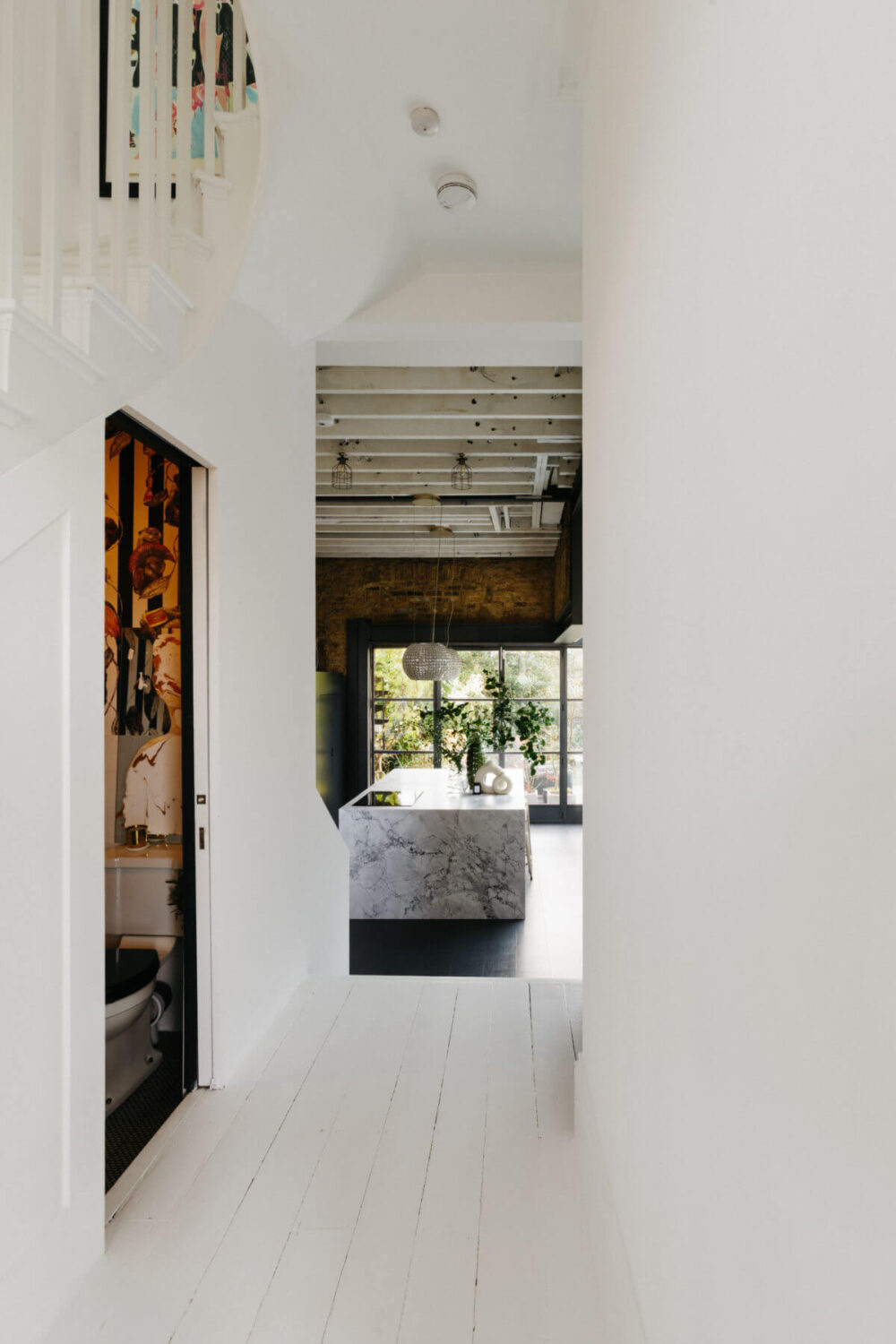 On the first floor is a large open-plan master suite. This suite includes a home office and a walk-in-closet.
Just as in the rest of the house, the color scheme is black and white. This reminds me a lot of Scandinavian homes that you'd see a couple of years ago.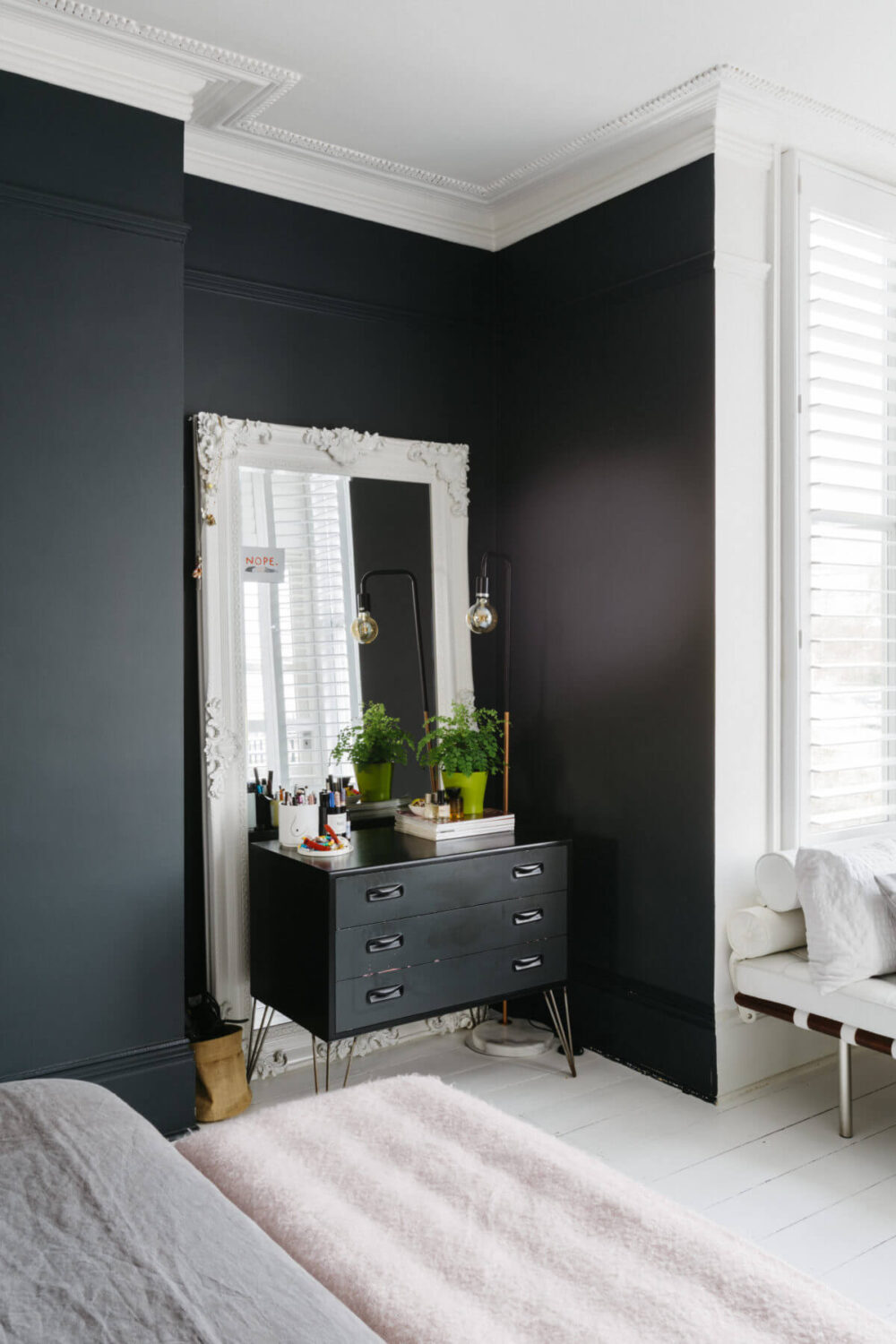 The master bedroom has a view of Hampton Court Palace and the River Thames.
The bed is placed in the center of the room with a custom made headboard that is also works as shoe storage.
The bed headboard separates the sleeping area from the walk-in closet. A multifunctional furniture piece is also a great choice if you have to design a small bedroom or studio apartment.
From the bath in the sleek black bathroom you have a view of the garden.if
photography via Shootfactory