A Black Industrial Look With A Hint Of Pink In A London Townhouse
Today's home is an example of industrial elegance where old architecture and modern design blend together perfectly. The home is a 1900 Victorian house in Stanhope Gardens, London and while it may look like a traditional Victorian house from the outside on the inside recent renovations have turned it into a modern industrial dream home with large spaces and sleek design.
The facade does give a hint about the main color in this home, the owner's definitely have a love for black. On the main floor lies the sleek black kitchen with a sitting nook overlooking the garden. On the other side of the kitchen behind steel framed glass doors lies a little surprise, an all-pink sitting area filled with plants.
This however is where the use of color stops, because throughout the spacious home it's mainly black, grey and wood that you'll see. Even so it's an absolutely beautiful home for everyone who loves to combine old architecture with modern design.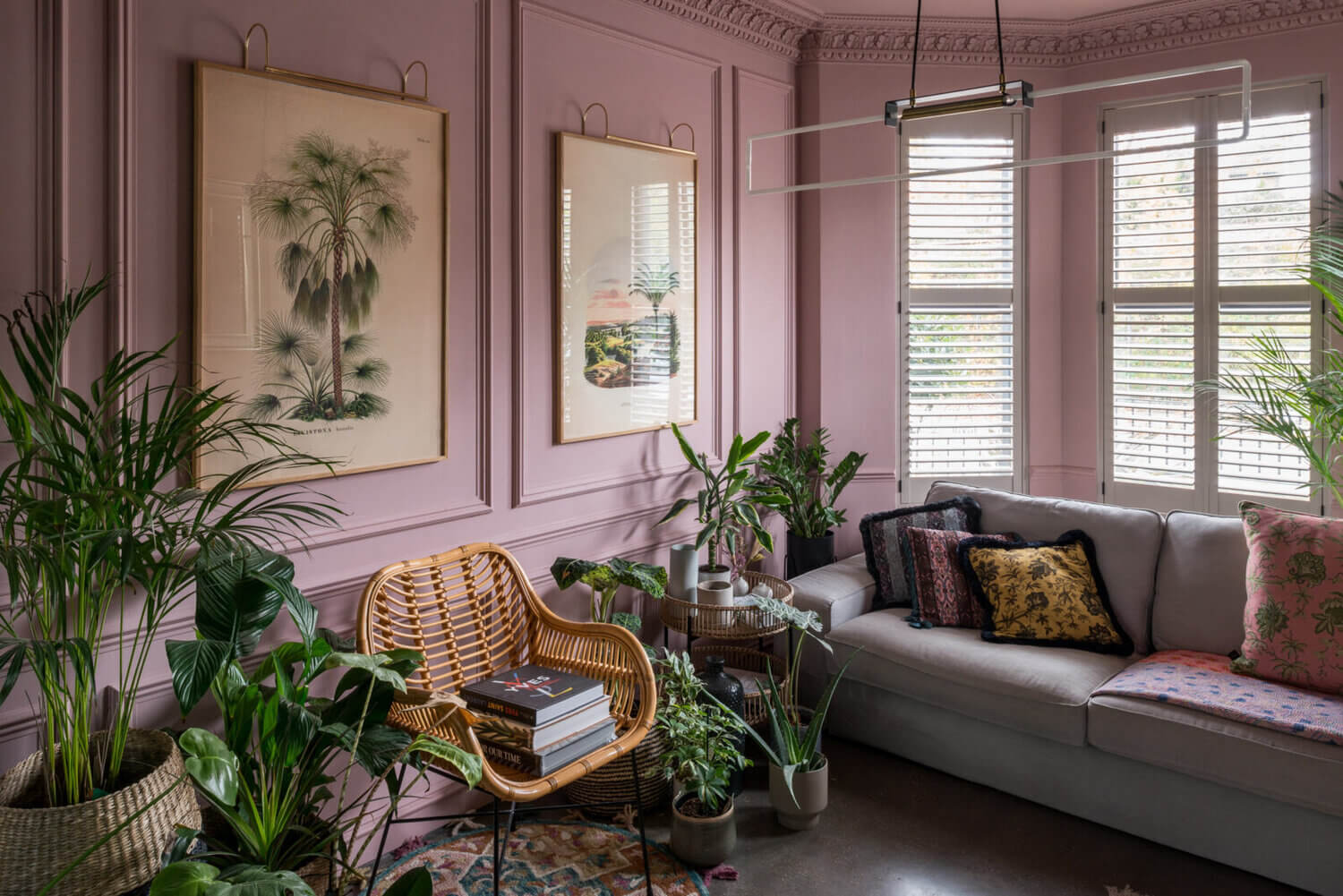 photography via The Modern House