Small Cozy Rooms in a Scandinavian Apartment
While some people may dream about large open-plan spaces in their home, there's definitely something charming about small and slightly awkward rooms in a home. The first picture of this apartment in Sweden immediately grabbed my attention.
The living room is tiny, but it does have a beautiful tile fireplace, a lovely wooden floor and a small reading nook. They also added a glass dividing wall to create a seperate home office, which comes in quite handy now more of us have to work from home.
The kitchen is new and has beautiful William Morris wallpaper and a cute dining nook by the window. To make the most of the space (after all the apartment is only 51sq. meter) the kitchen bench has underneath storage. Even though it is a small apartment, it still has 2 bedrooms. This apartment is cute and cozy and who wouldn't want to live in such a space?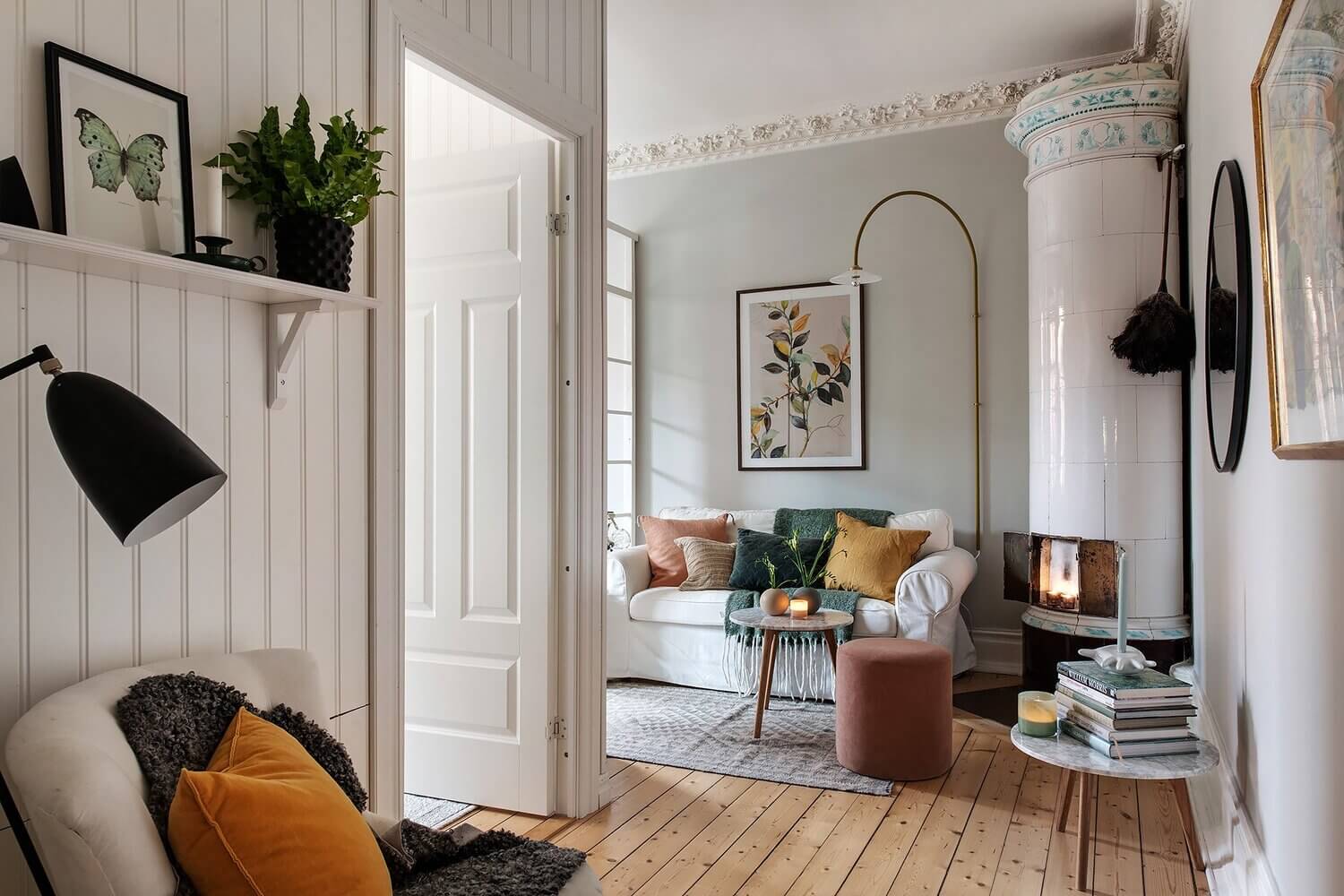 styling by HEYMAN SCIARRATI for Alvhem