A Black Vintage Studio Apartment
Lately I have been seeing a trend towards black or gothic design style. And this home tour fits that gothic interior style perfectly.
When you live in a small home, your first thought is probably not to paint the walls as dark as possible. But that's what the owners of this studio apartment did.
This studio apartment of 35 square meter in Stockholm has black painted walls and a dark stained wooden floor. This black look is combined with vintage furnishings to create an exciting moody and slightly gothic home.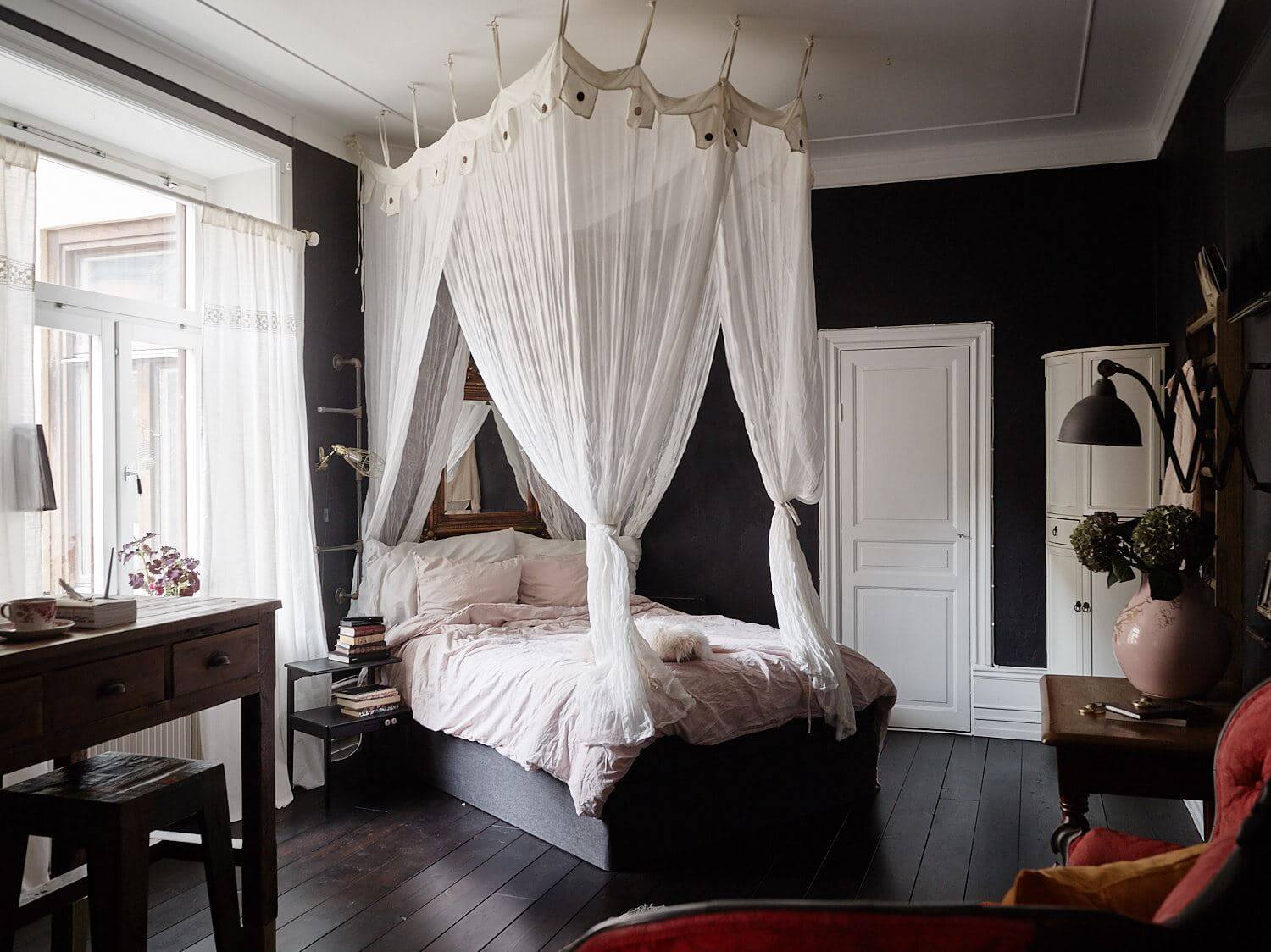 The harsh black walls are combined with soft pink bedding and a sheer white canopy.
The big window and white ceiling make sure it isn't a gloomy room. It feels fresh though contrasting.
Using all the space you have is essential in a studio apartment. And in this studio, the space above the doorframes is used as bookshelves. Luckily the doors have been removed to create a more spacious feeling.
Mirrors are a great way to create more light in a dark room. This antique mirror is a perfect fit for the gothic look of this studio apartment.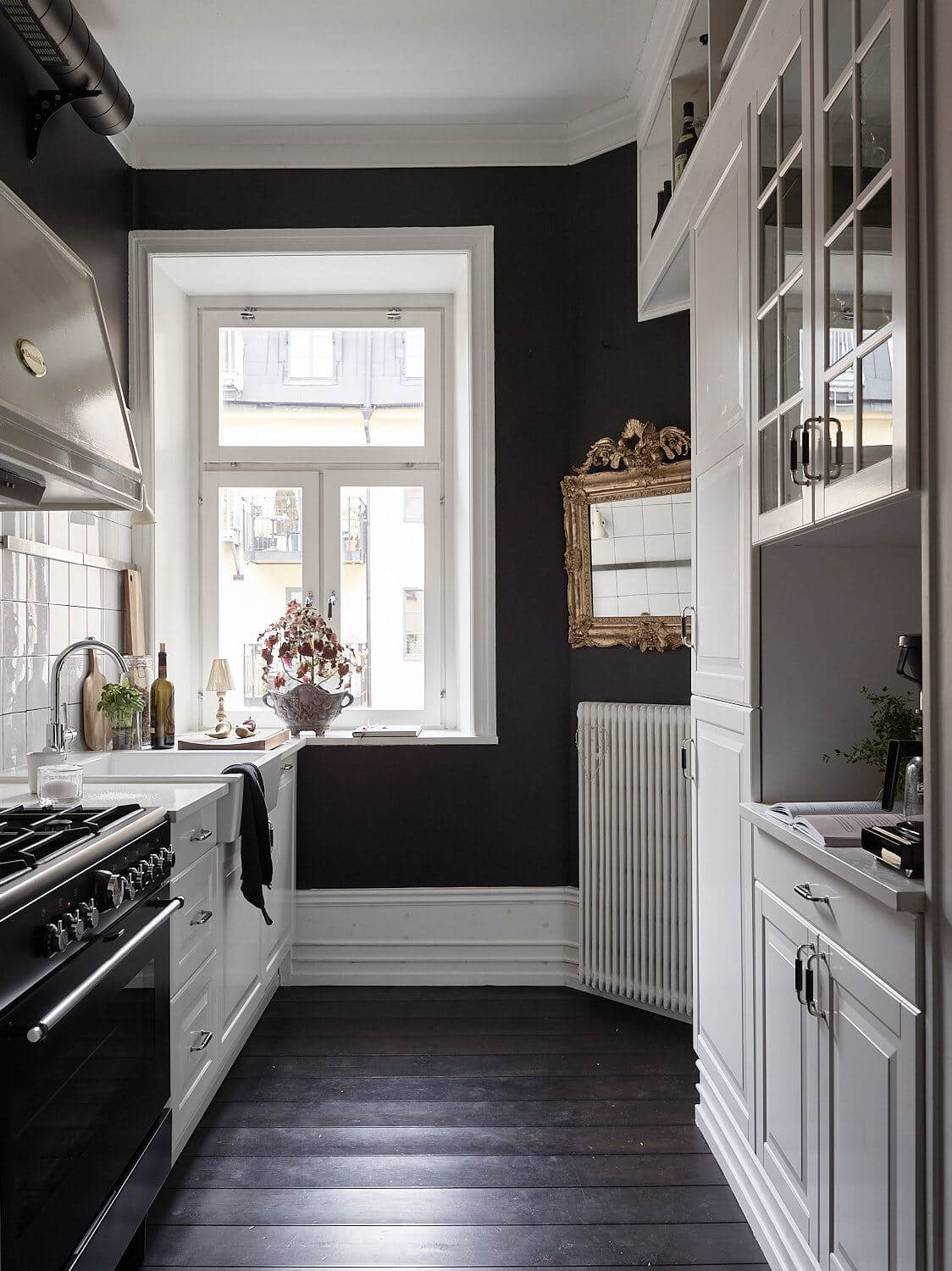 In the kitchen, the walls have also been painted black. And again a mirror is added to create a lighter room.
It's a pretty big kitchen for a studio apartment, with cabinets on both side. On the right side these cabinets go all the way to the ceiling for extra storage.
Would you dare to go for black in a studio apartment? It's certainly a unique look and in this case, I think it works really well.
styling by Rydman & photography by Boukari for Historiska Hem