A Writer's Stylish New York Studio Apartment
Living in 350sq. feet might scare some people but writer & creative consultant Natasha Nyanin fell in love with the northern light and seperate kitchen in this New York studio apartment.
Natasha loves to cook and hold dinner parties so the separate kitchen was a plus. And luckily there's enough room for a proper dinner table in the studio.
The room isn't sparsely decorated (which some might do in a studio) but the muted grey tone on the walls bring a calm vibe to the small space. Natasha –with the help of designer Nina Blair – furnished the space with beautiful design pieces (love the pink sofa) and the small kitchen and bathroom got a small makeover.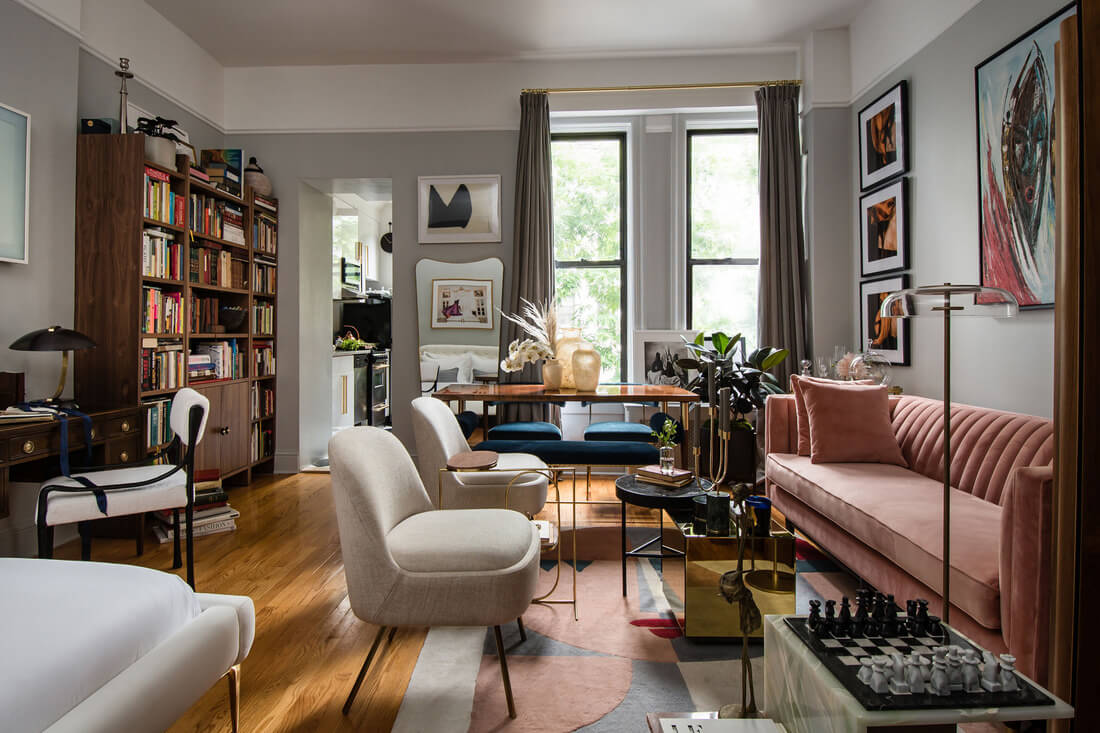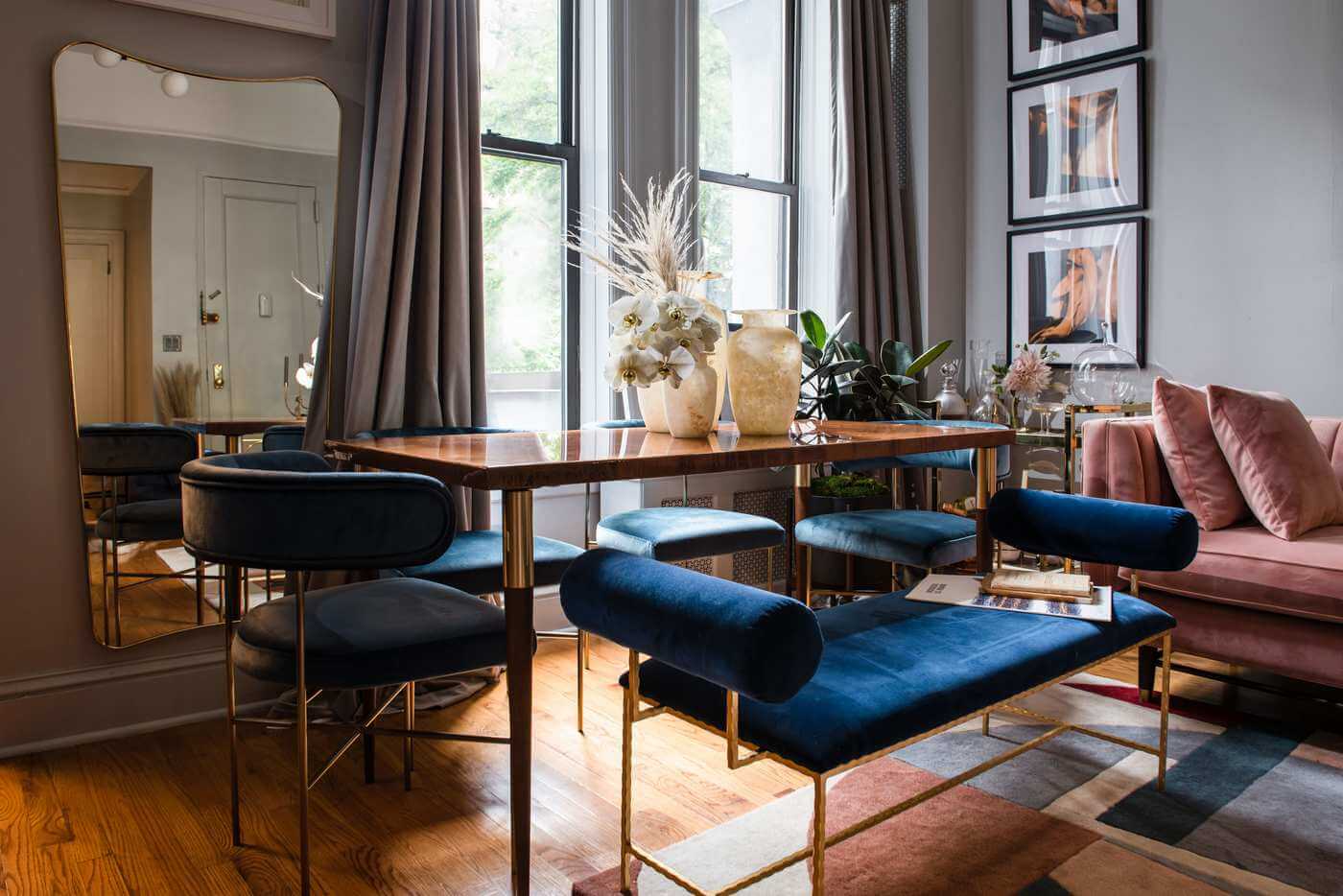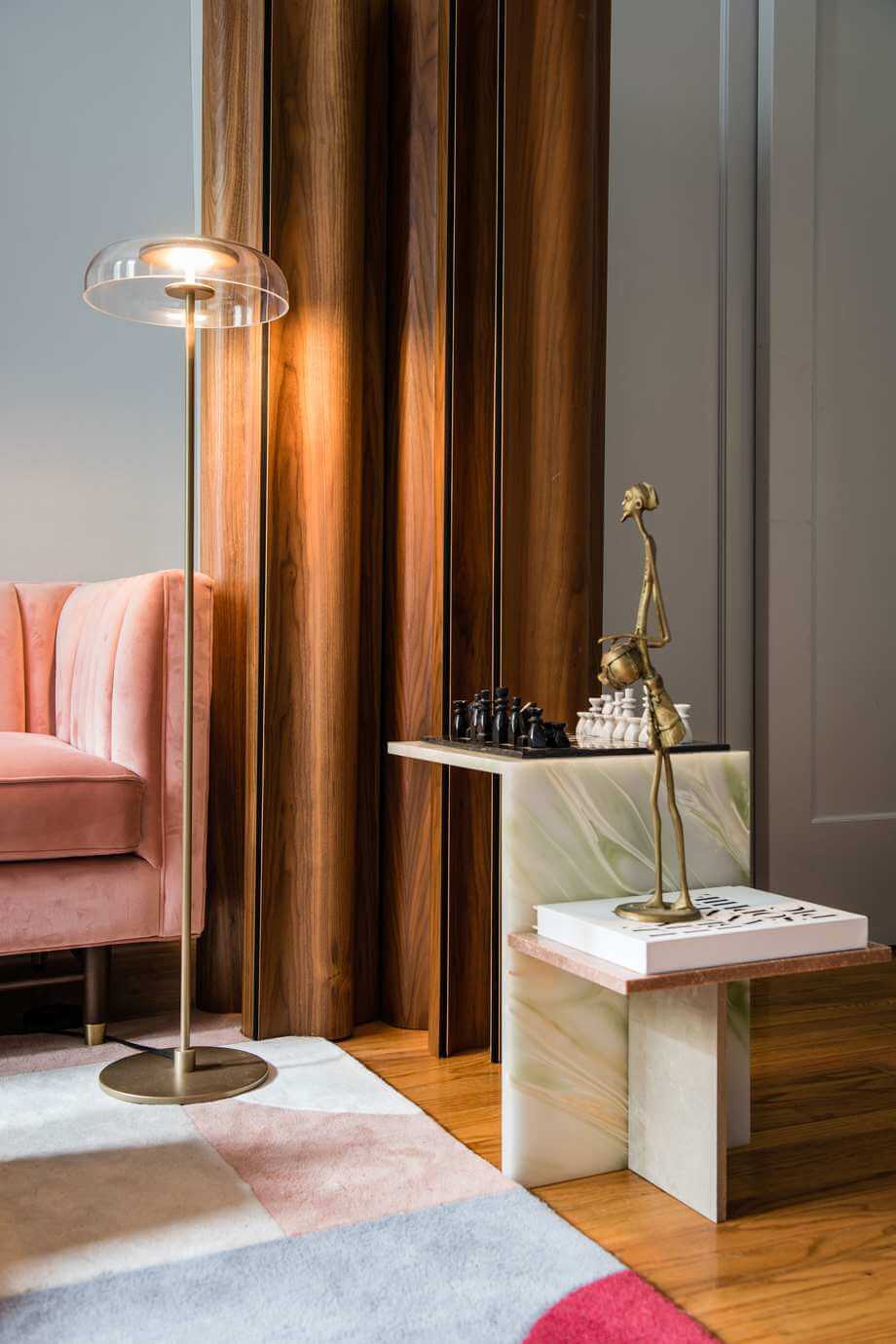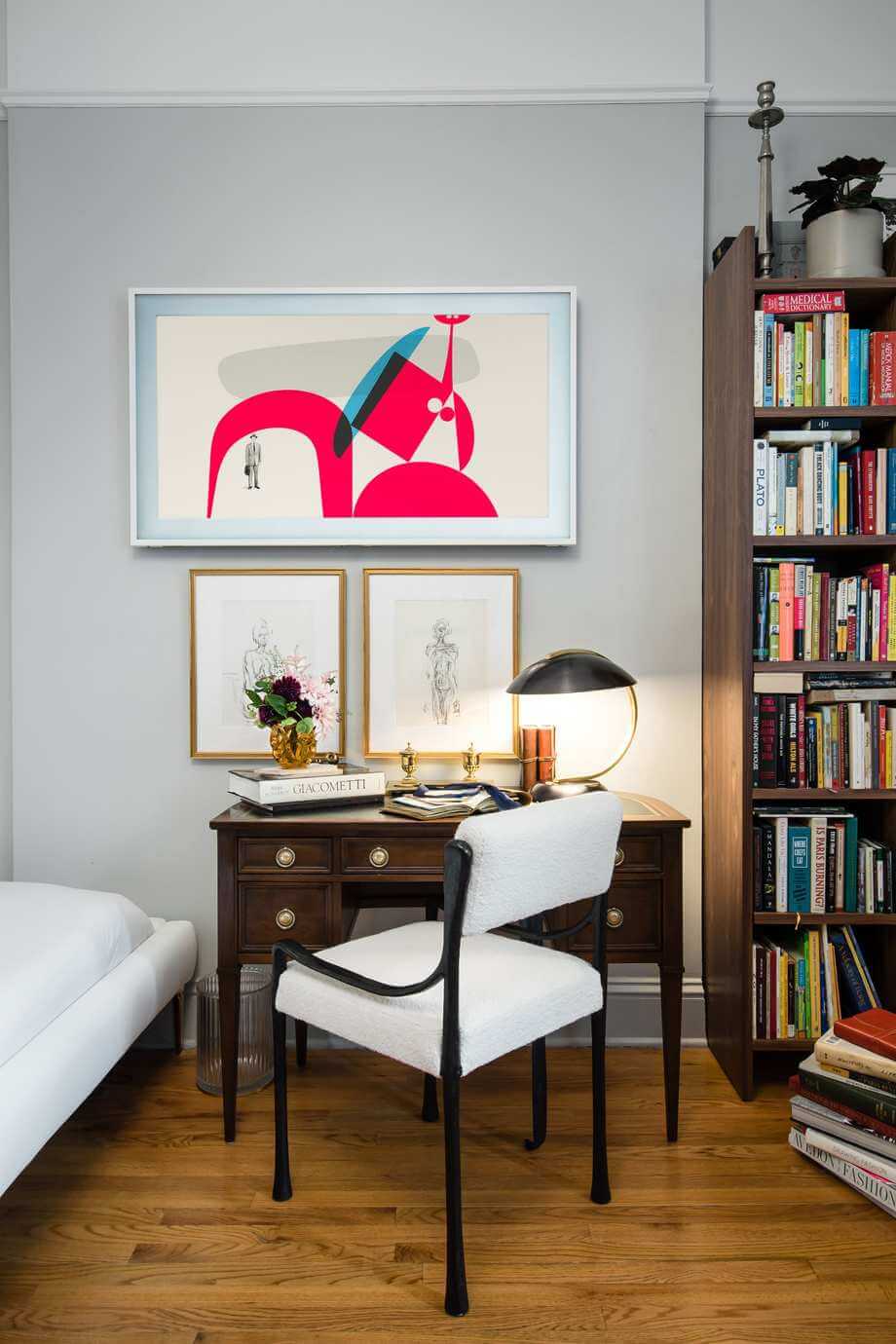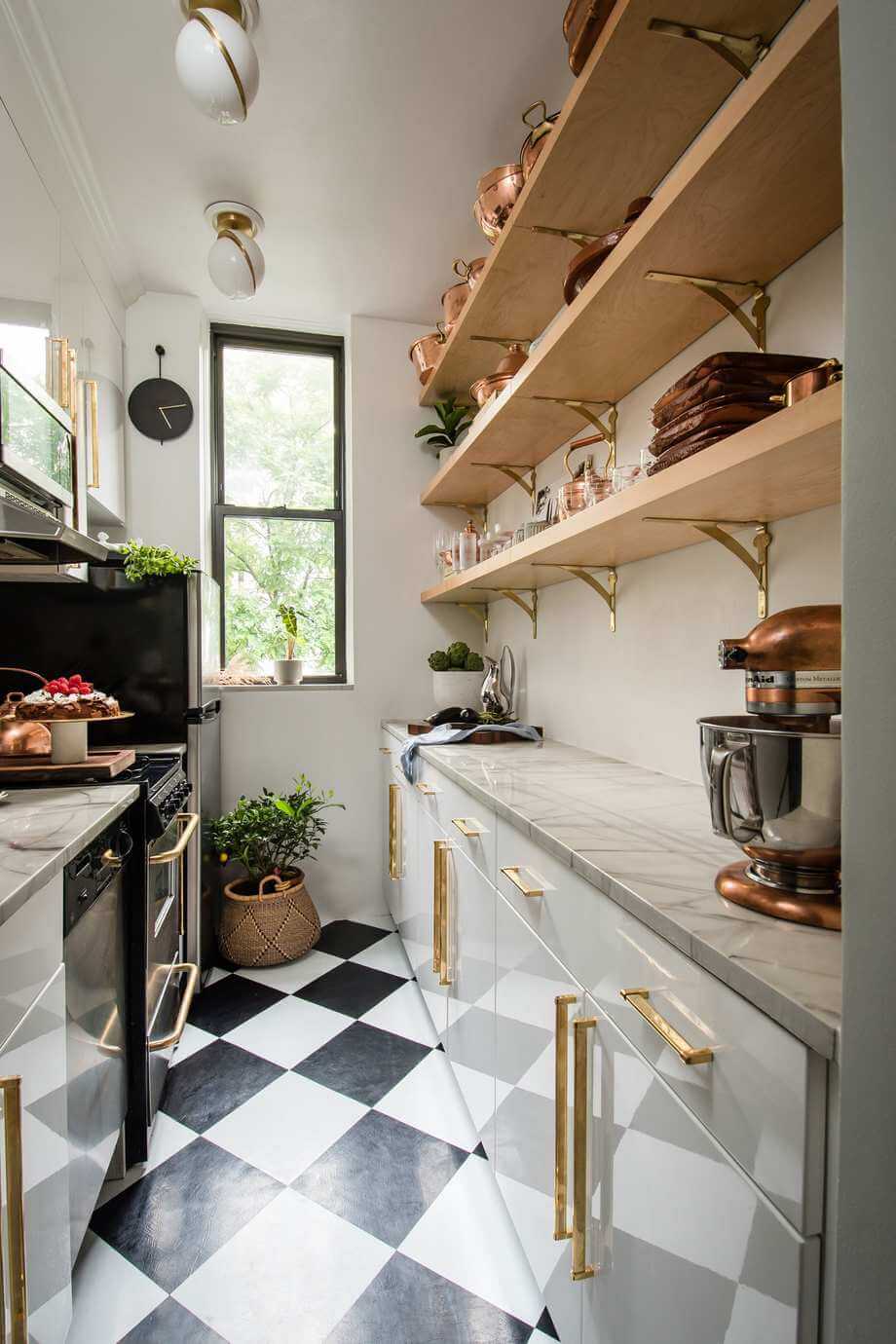 In the kitchen they added a new floor and cabinets. The small galley kitchens has open shelves on one side to make it feel more spacious.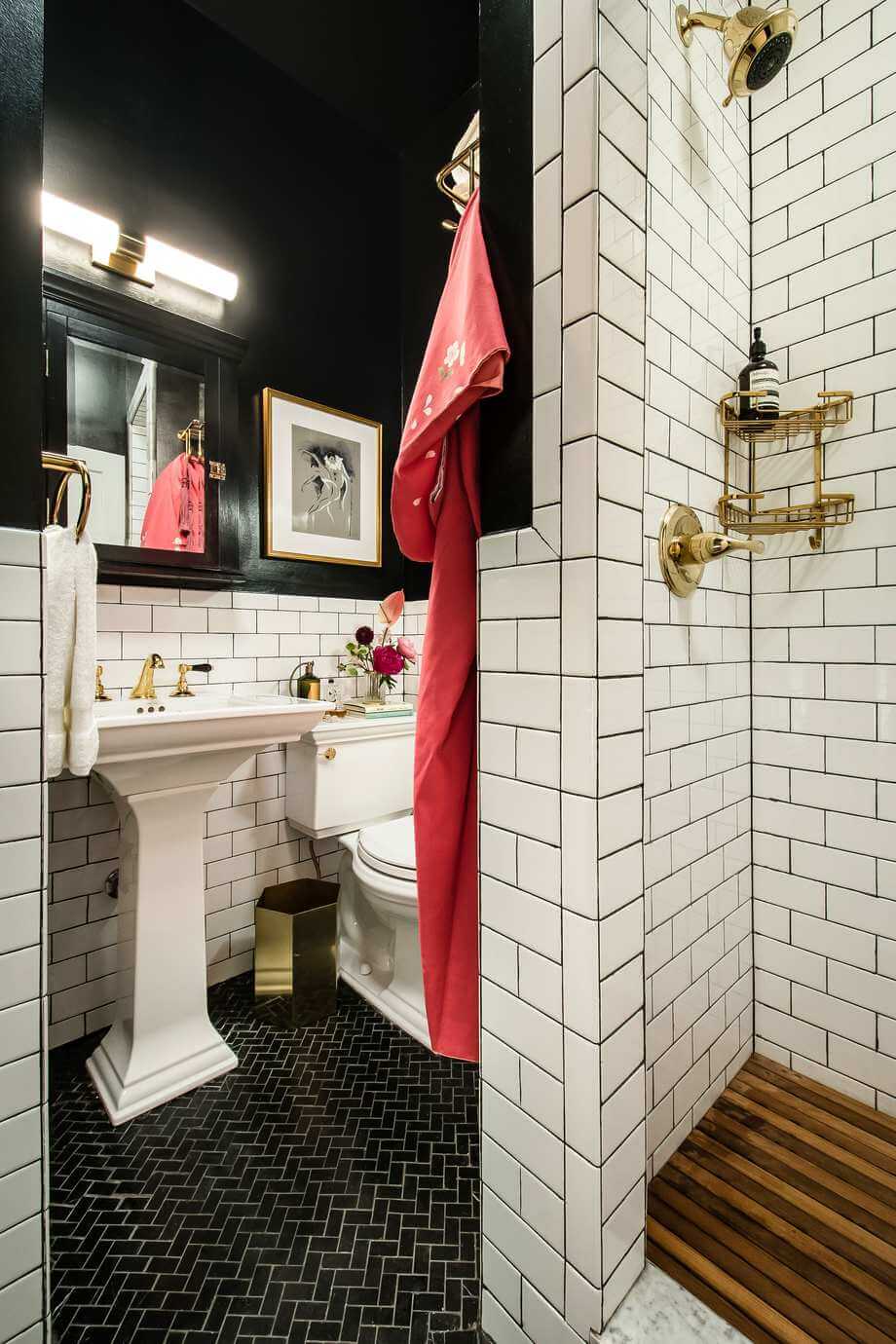 The bathroom is repainted and regrouted and she added herringbone tiles on the floor.
If you're still afraid that living in a studio apartment might be like living in a dorm room (despite my How To Design A Studio post to convince you otherwise) then surely this studio will change your mind.
styling by Mariana Marcki-Matos & photography by Nathaniel Johnston