A Victorian Terrace House With Modern Kitchen Extension And Color Touches
I love finding new pictures from homes I love. And today we're revisiting a beautiful Victorian townhouse in London. I've thought about updating the original post but I've decided against that because that post was already image heavy and adding even more pictures would have been too much. Besides, this home is so beautiful it deserves another fresh blog post.
The Victorian terrace house has been renovated and redesigned by architecture firm Fraher and Findlay. They have made sure the house is now a perfect blend of historic architecture and modern design.
A new kitchen extension has been added in a clean modern look with polished concrete floor and kitchen island combined with wooden cabinets. The clean lines extend to the garden with a lowered concrete terrace.
The house also has a Tsubo, which is a Japanese courtyard garden (unfortunately not pictured properly on these photos but you can find it in the other blog post). The double sittng room is more traditional with crown moldings and fireplace. The walls are plastered in a soft pink hue.
Upstairs is a large bedroom with en-suite dressing room and bathroom. I love the colorful touches here with the yellow bedding and green bathroom. If you want to add a modern extenstion to historic architecture, this is how you do it. Beautiful!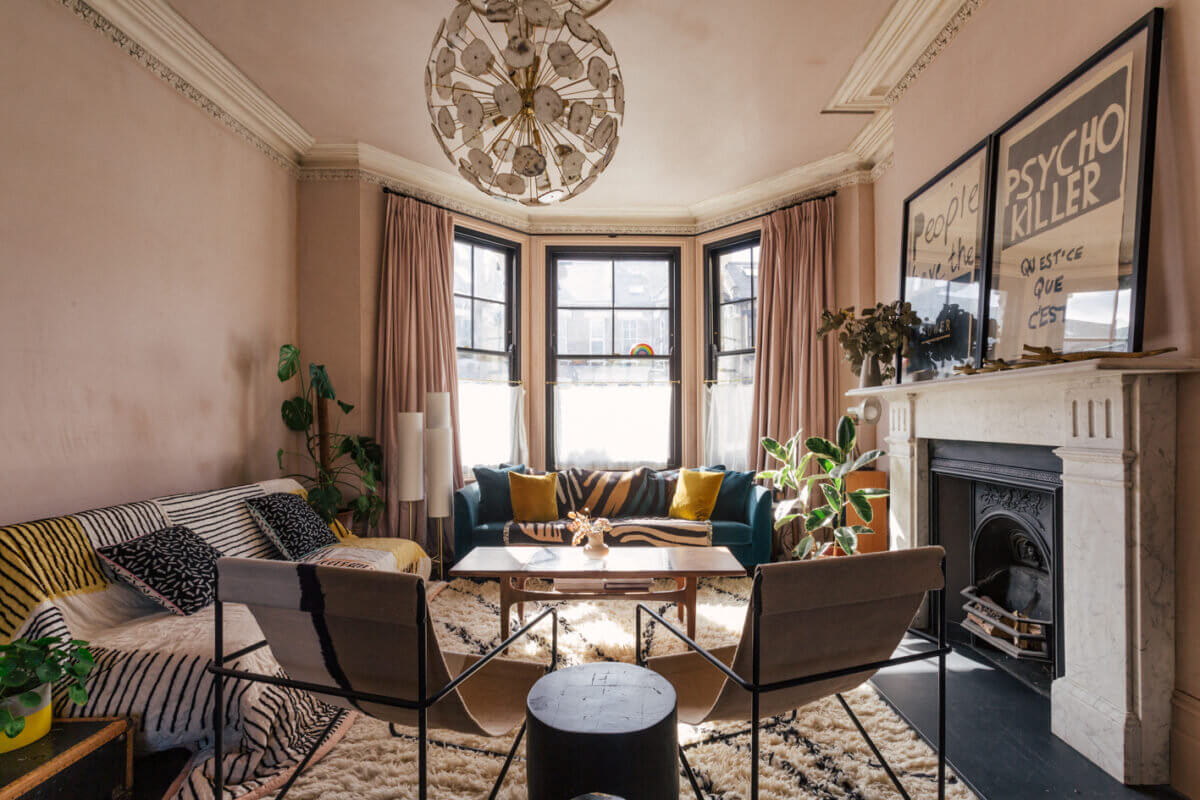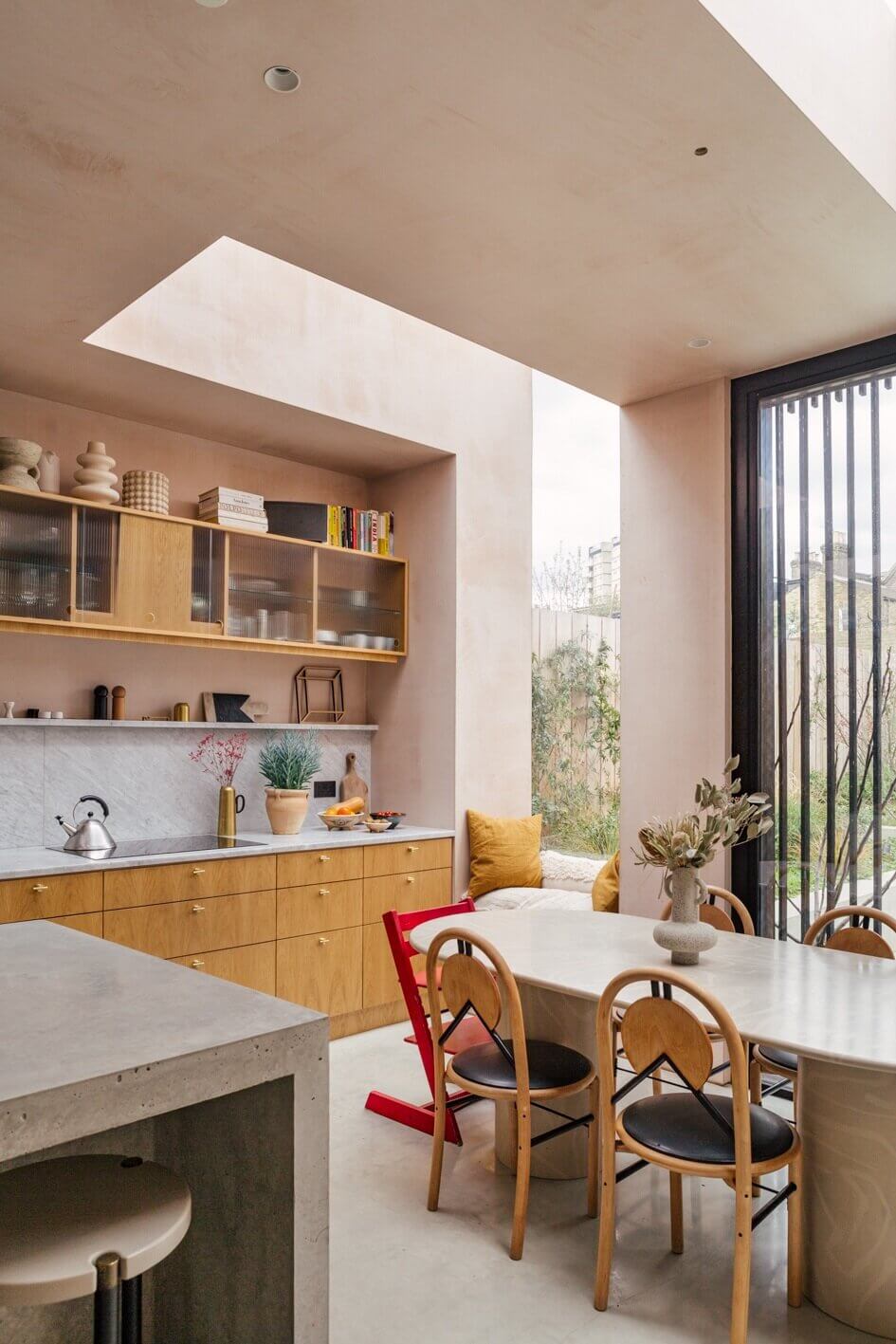 photography by Richard Oxford for ShootFactory