A Modern Woodland Lodge with A Scandi Interior
Set in eight acres of woodland with deciduous and evergreen trees stand a modern lodge with glass walls and a Scandinavian interior. The one bedroom lodge home is designed by Michael Kendrick Architects and has a loft layout consisting of one big space with the kitchen in the center of the home.
Two materials take center stage in this modern home: wood and glass. Floor to ceiling windows offer stunning views of the surrounding woodland. The ceilings in the home are made of wood which gives the rooms a warm look.
In typical Scandi style the home isn't cluttered with furniture. The sitting room has an ochre yellow HAY sofa decorated with colorful cushions. Centrally in this room hangs a floating fireplace to add even more warmth to this stunning home.
During the day, the floor to ceiling windows offer a nice view of the forest. But the windows can also be tinted to offer more privacy.
The kitchen is the heart of the home with a large kitchen island with breakfast bar. The sliding doors can be opened up to a large terrace.
The lodge is decorated in one big open plan space but the bedroom can be closed off with a curtain for a more cozy feeling in the bedroom.
The bedroom has a freestanding pebble stone bath in front of the window.
A wooden wall divides the bedroom and the kitchen. The wooden wall also serves as the headboard with a ledge for storage so you don't need nightstands.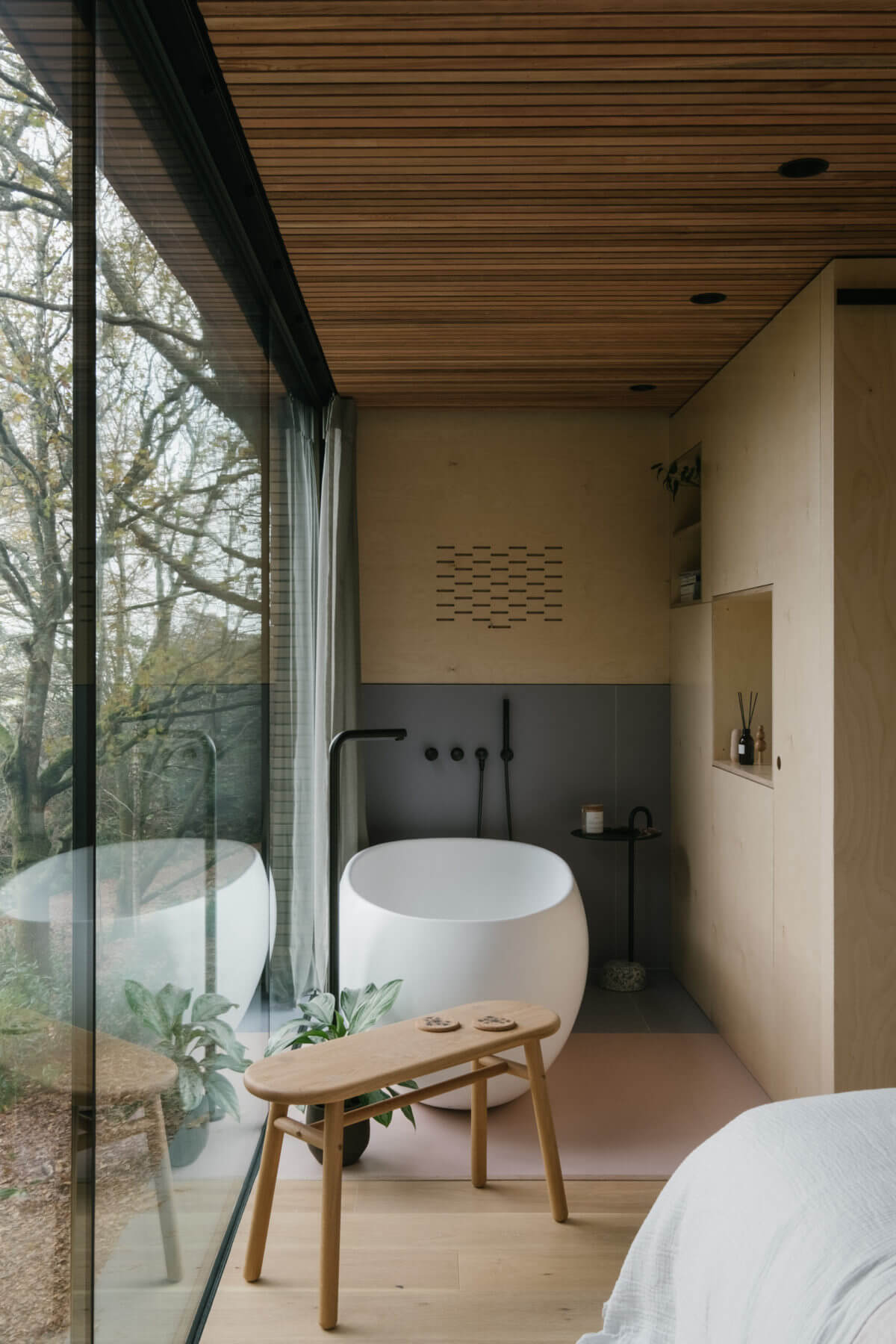 photography by Shootfactory