A London Mews House Made Famous in Love Actually
It's one of the most famous houses in London and now we can take a look inside. This blue mews house in Notting Hill, London was made famous by appearing as the home of Keira Knightley's character in Love Actually.
The house is located on one of the most iconic streets in the charming Notting Hill area. The home is a famous movie film location and the entire street is often visited by tourists. And with its Victorian street lamps, ironwork balconies, and brightly painted facades you can understand why.
This famous Notting Hill mews home has recently been redecorated by interior designer Rosie Blossom. And the home has also been given a new kitchen from deVOL kitchens and a new roof terrace that offers beautiful views of Notting Hill.
On the ground floor you can find the new deVOL kitchen with a dining area on one side and a tv area on the other side.
The kitchen cabinets have a beautiful rich dark green shade (presumambly Bakehouse Green by deVOL). This is combined with a classic marble worktop and a La Cornue cooker.
The cabinets continue into the tv/lounge area so it can also house the television.
At the front of the room stands a dining are with built in benches and cheerful yellow pillows.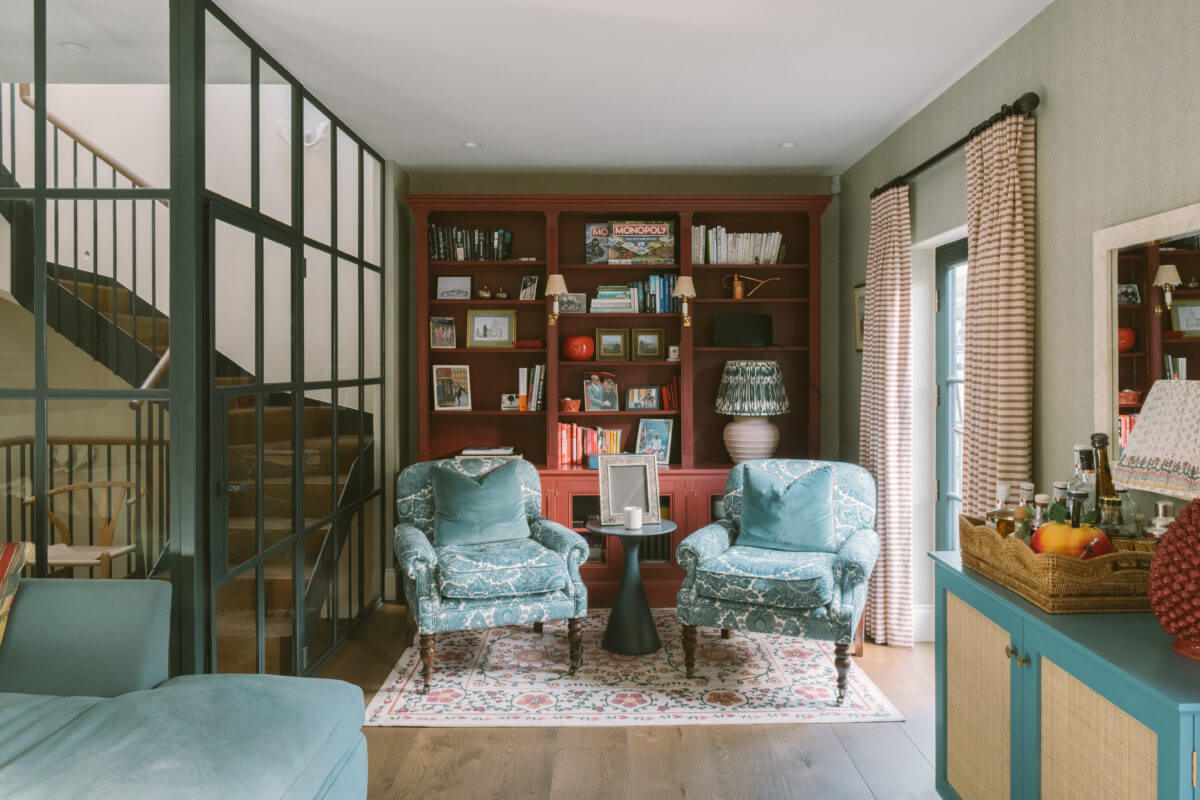 On the first floor is a cozy sitting room. Here, old and new come together with the steel and glass door and wall and an eclectic vintage decor style.
A beautiful marble fireplace sits and the center of the room. The walls are wallpapered to give extra texture and a warm atmosphere to the room.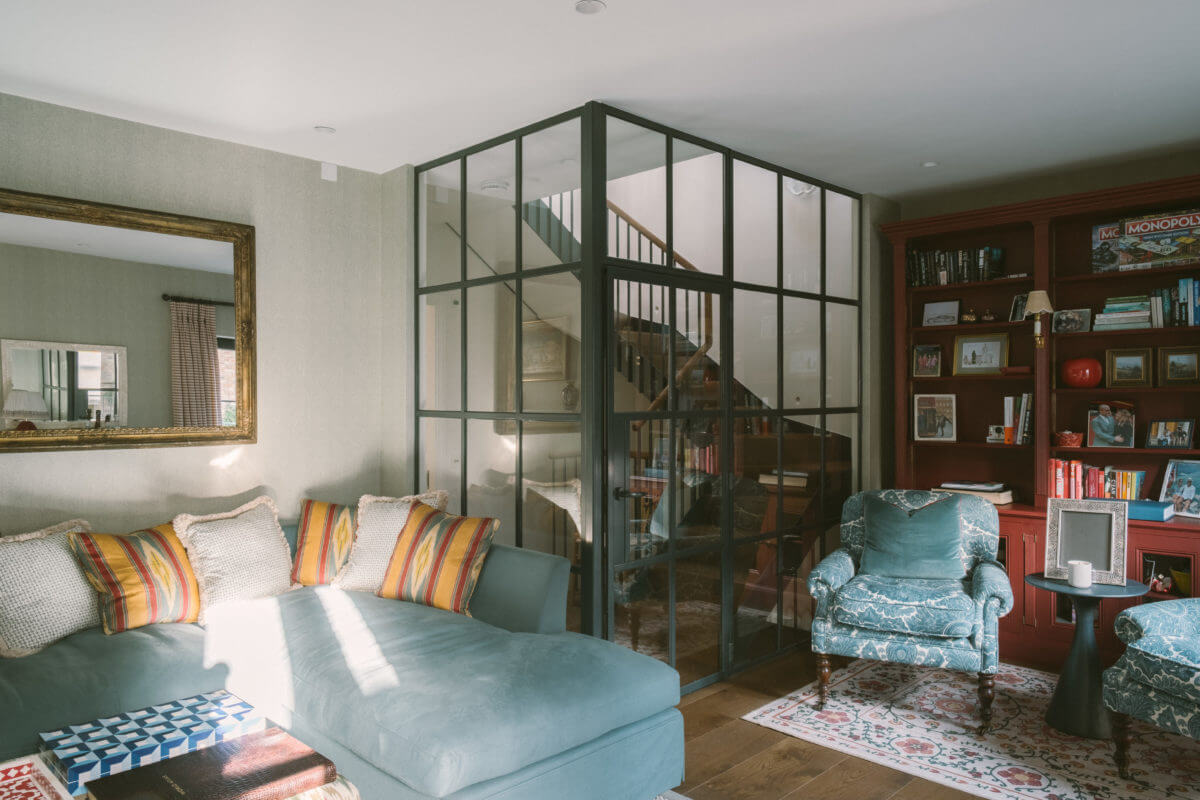 The master bedroom has a freestanding Victorian bath and a walk in closet attached.
The roof is now the home of a large roof terrace with plants and a large dining table and lounge area. It gives a fantastic view over the mews houses and the rest of Notting Hill.
You can book this home as a shooting location on Shootfactory