A Swedish Maisonette with a Charming Kitchen
You know I'm a big fan of Scandinavian homes and today we're going to tour another lovely Nordic home. This home is located in Stockholm and has recently been renovated into a charming family home.
The home is divided over the top two floors of an apartment building meaning it has cozy slanted ceilings. What's interesting is that they created the living room on the top floor while the kitchen and main bedroom are located on the lower floor.
The entire home is painted in a soft neutral color scheme (except the kids bedroom) and particularly in the kitchen they added a nice effect to the walls by using chalkpaint.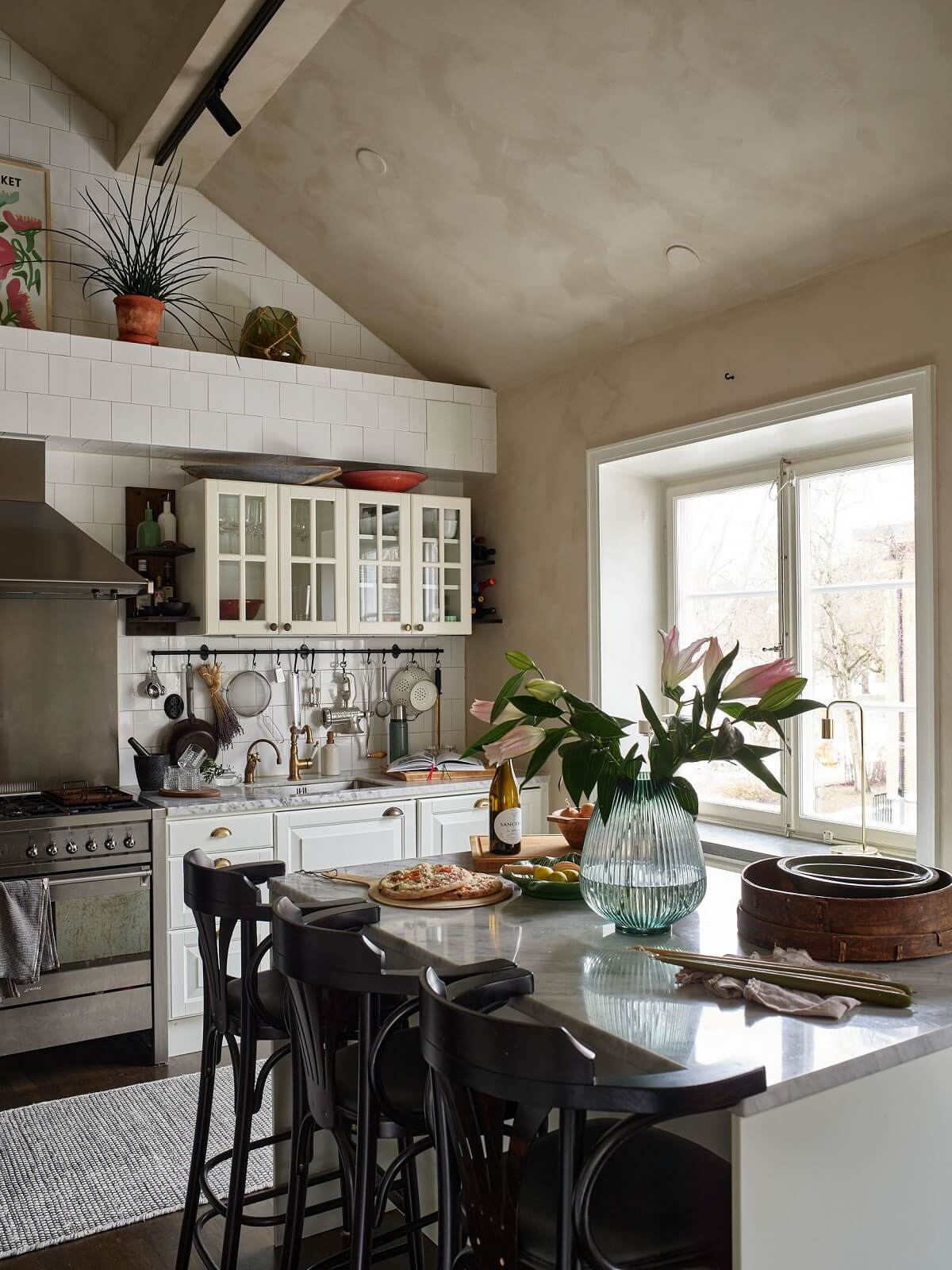 The kitchen is the main room of the house. The room has beautiful high ceilings and a social floor plan with a kitchen island that provides seating as well as a more formal dining table.
The chamrng white kitchen is made by Ballingslöv and the glass cabinets fit well with the original windows in the house. What I especially like is that they tiled the wall in the kitchen all the way to the ceiling.
Here you can see the chalk paint really well which as a nice warm texture to the room. The wall paint is called "Sand" by Jotun.
On the top floor lies the living room, a small home office, and a second bedroom.
The cozy sitting room has slanted ceilings. The left over space under the roof is closed off with a curtain which adds texture and warmth to the room.
The main bedroom is painted in a calming gray/green shade.
There is a small bedrom on the top floor which is now a kids bedroom. I love the warm yellow shade on the walls in this charming room.
styling by Copparstad and photography by Boukari for Historiska Hem