The Warm Mountaintop Home of Actor Hayden Christensen
You may know actor Hayden Christensen from his role in Star Wars, but it turns out he also has a great eye for design as he recently purchased this spectacular mountaintop home in Altadena, California.
The cedar-clad cabin is located on the outskirts of Los Angeles and it has recently been transformed into this warm family home. The cabin style home was renovated by its previous owner William Hunter of William Hunter Collective.
The single storey 1,900 square feet home has been transformed into a stunning home with wooden walls and ceilings which is contrasted by concrete floors. Every room of the house has large windows offering gorgeous views from its secluded mountaintop location.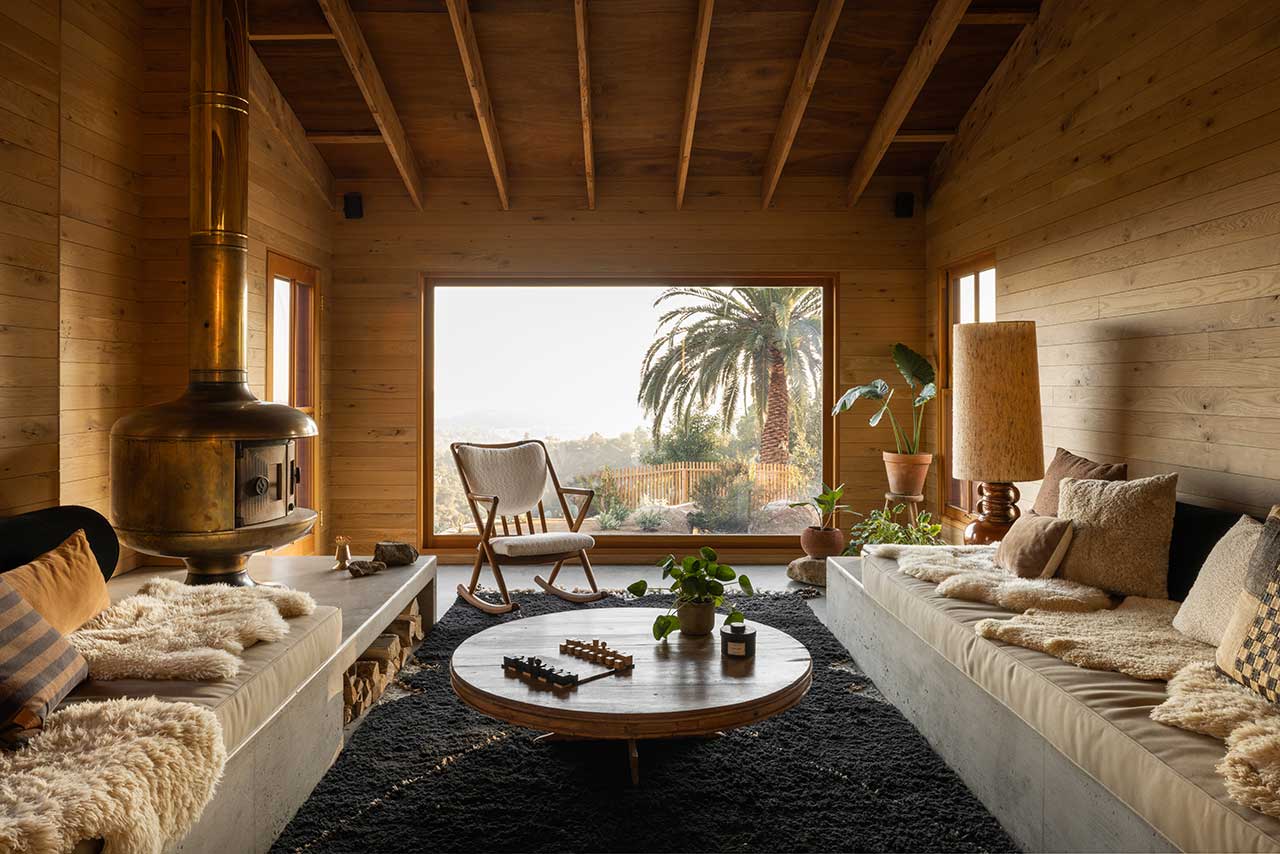 The sunken living room is centered around a wood-burning stove. The custom built-in sofas rise up from the concrete floor. But despite the concrete, this room certainly isn't cold thanks to the wooden walls, large dark gray rug, and pillows on the couch.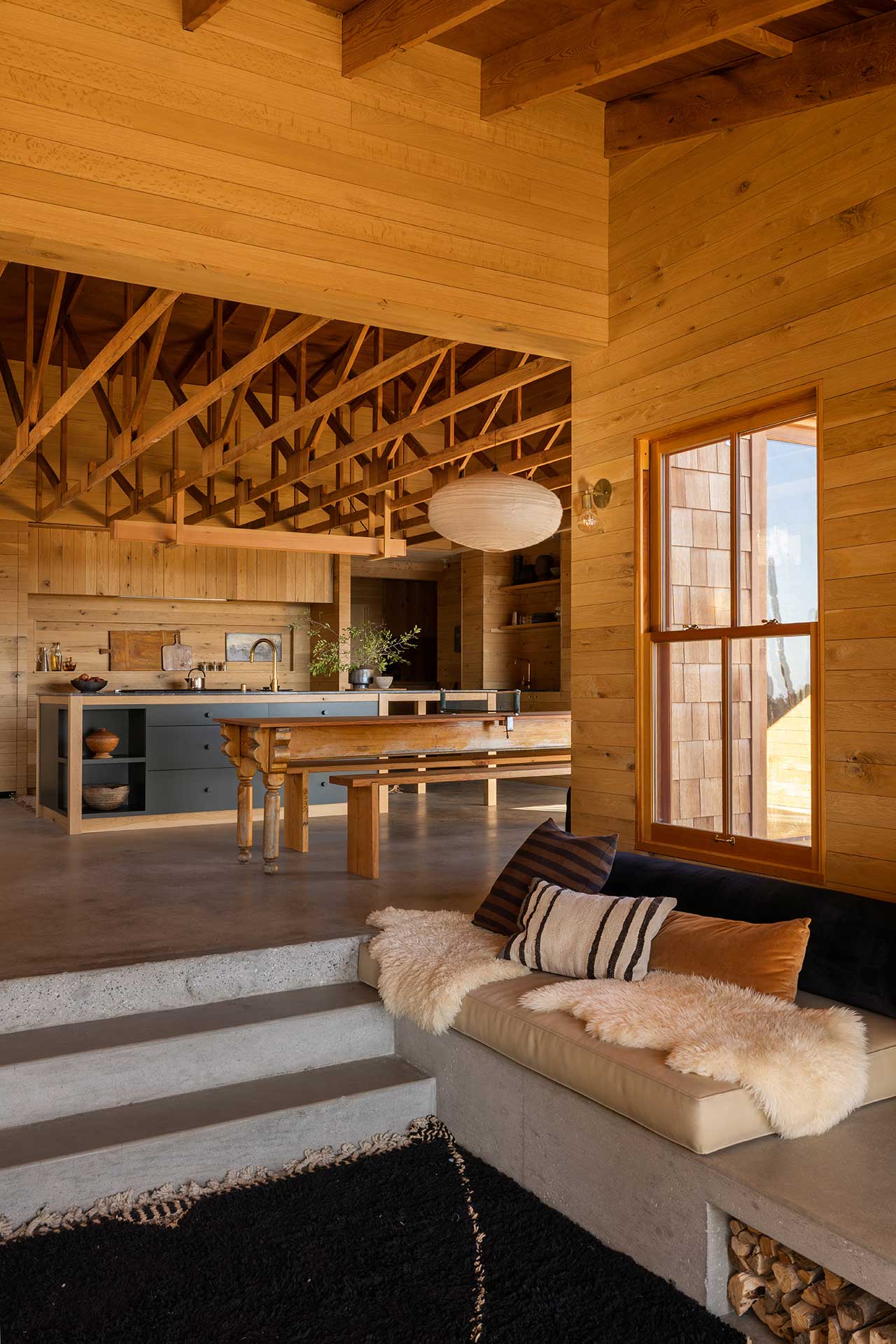 From the sitting room it's an open floor plan towards the generous kitchen.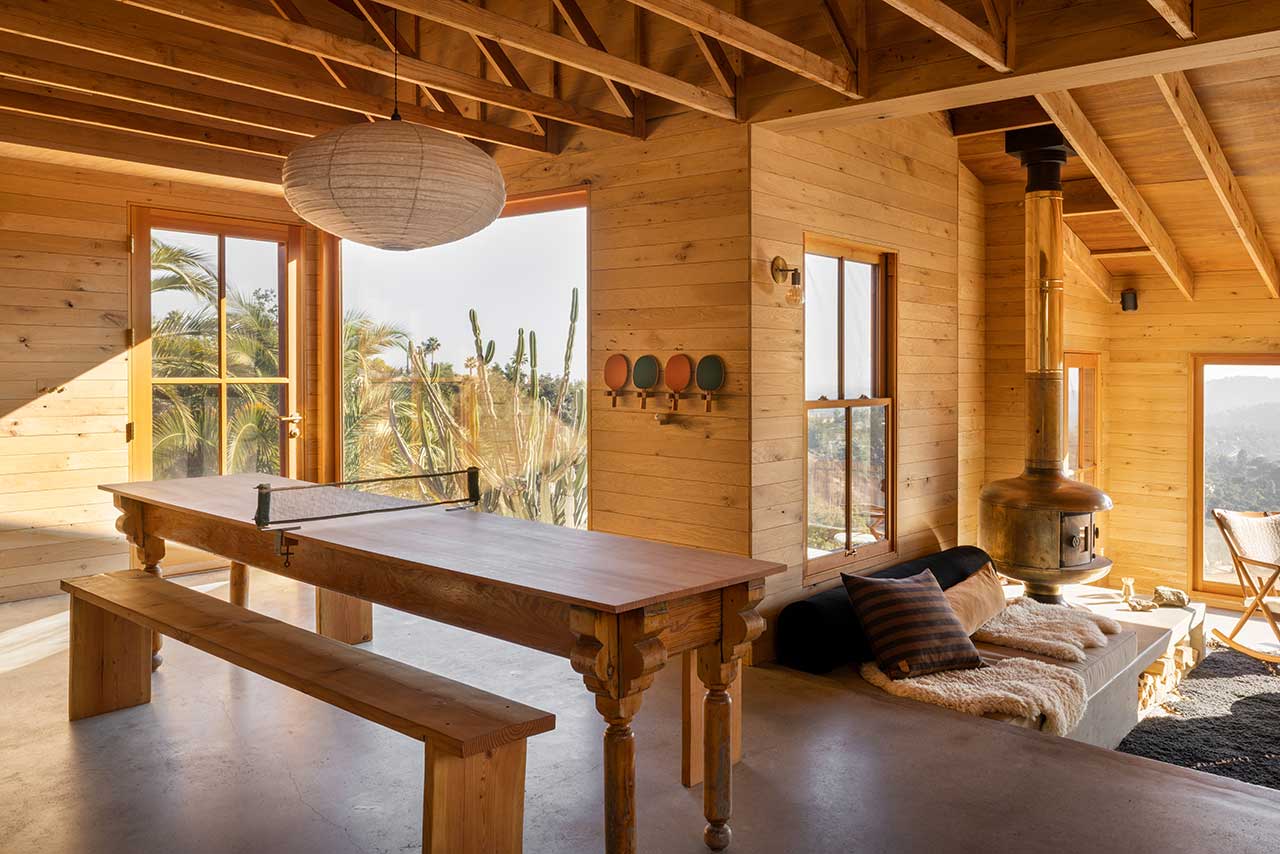 Just like in the living room, in the kitchen you also have a huge window that provides a wonderful view of the spectacular landscape.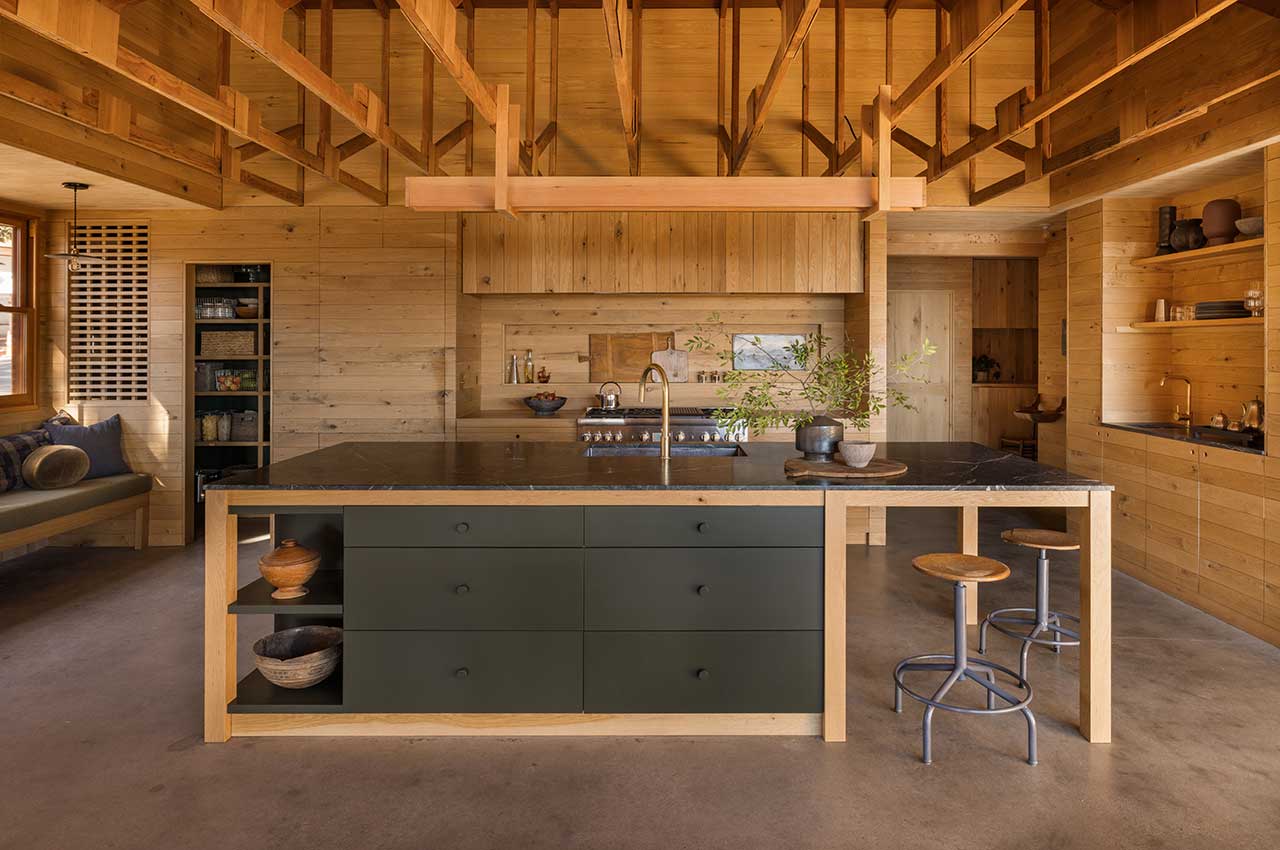 Much care has gone into the design details of this home. In the entire home you see large windows providing a great view, custom brass switches, and clear white oak shiplap walls.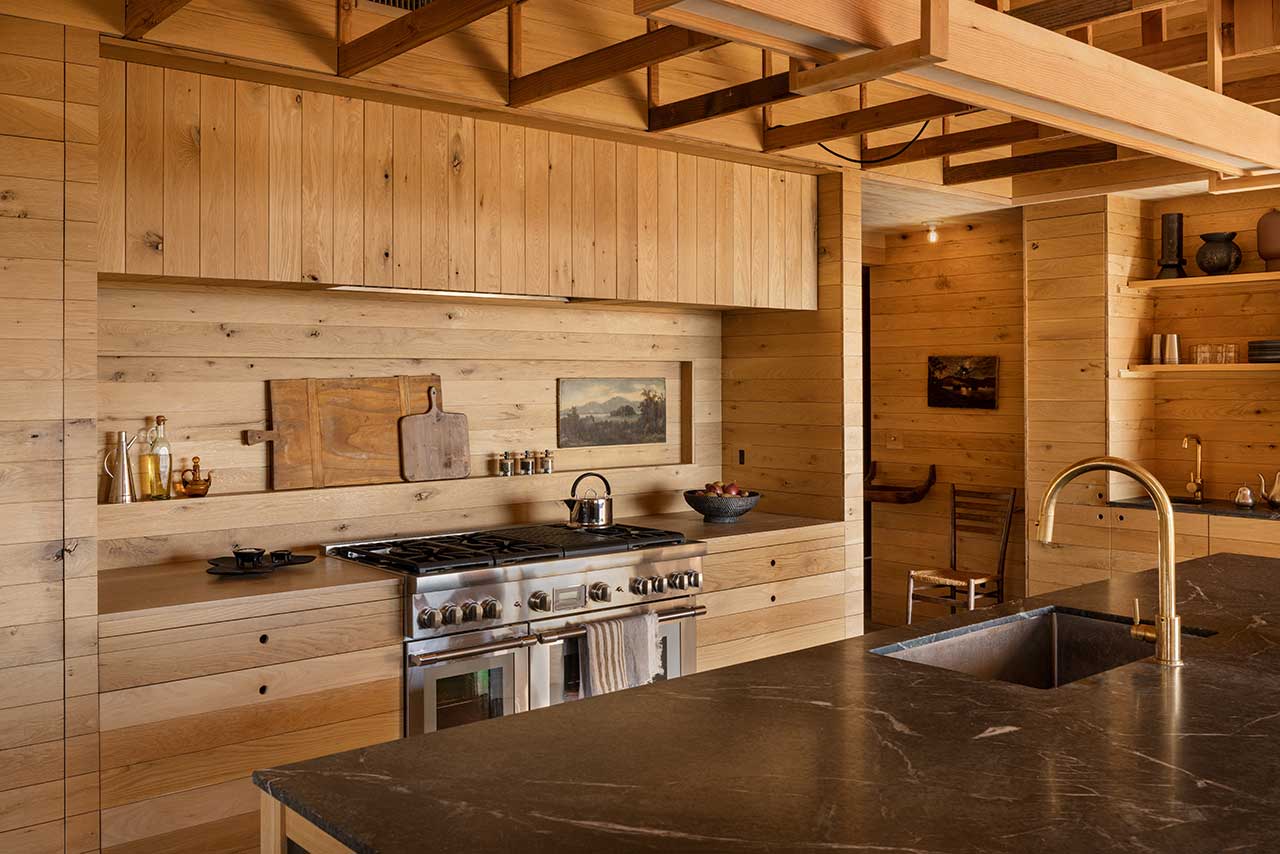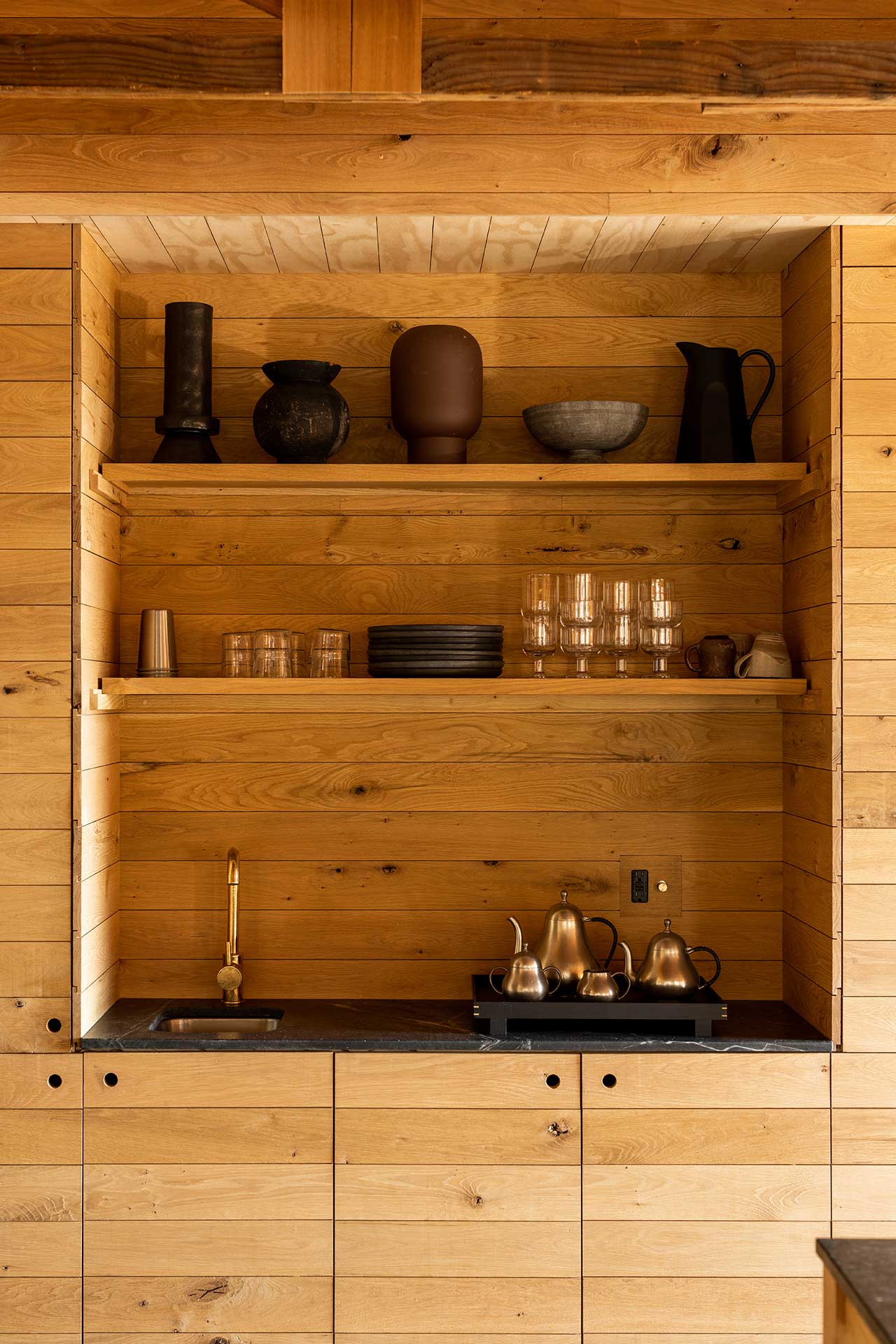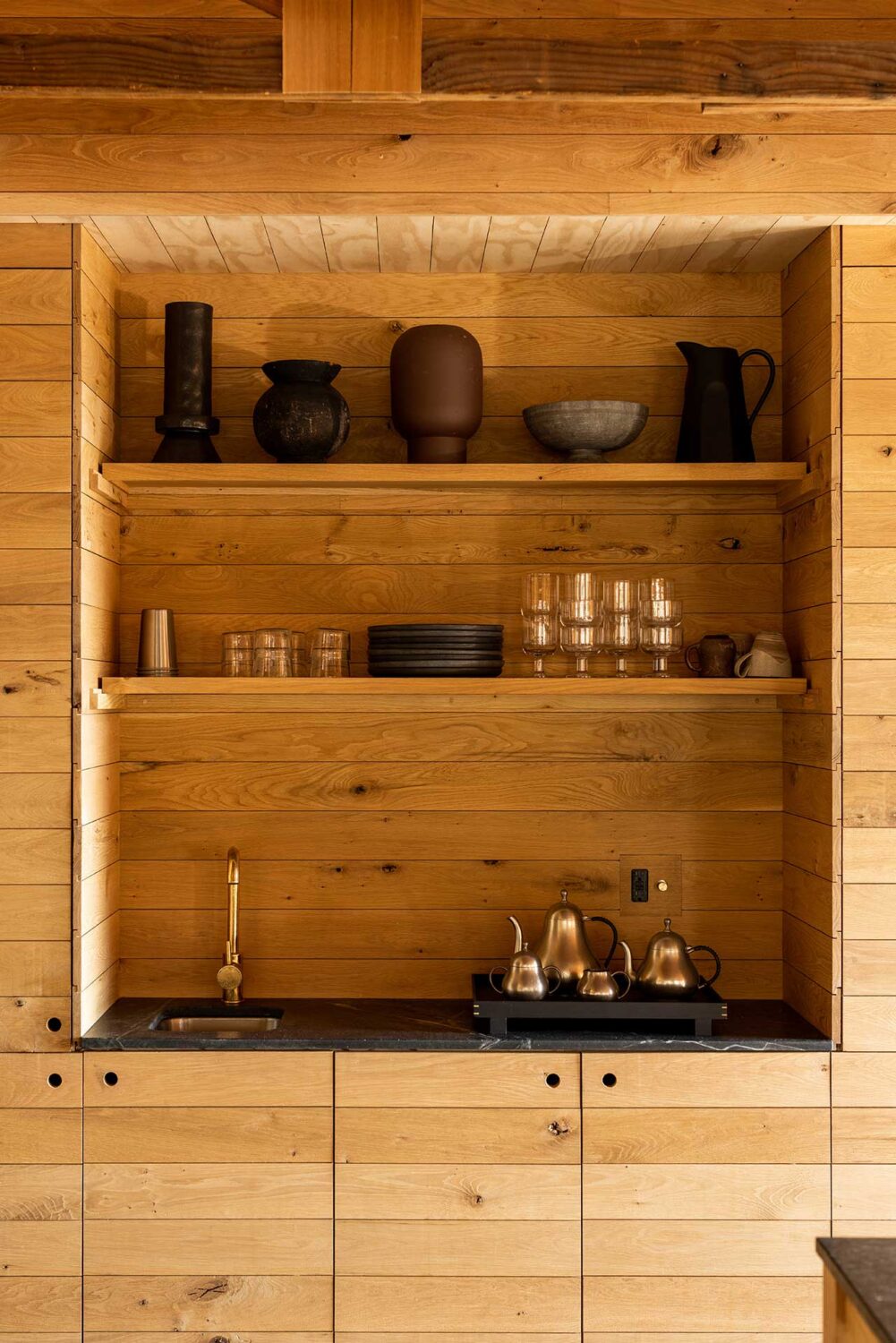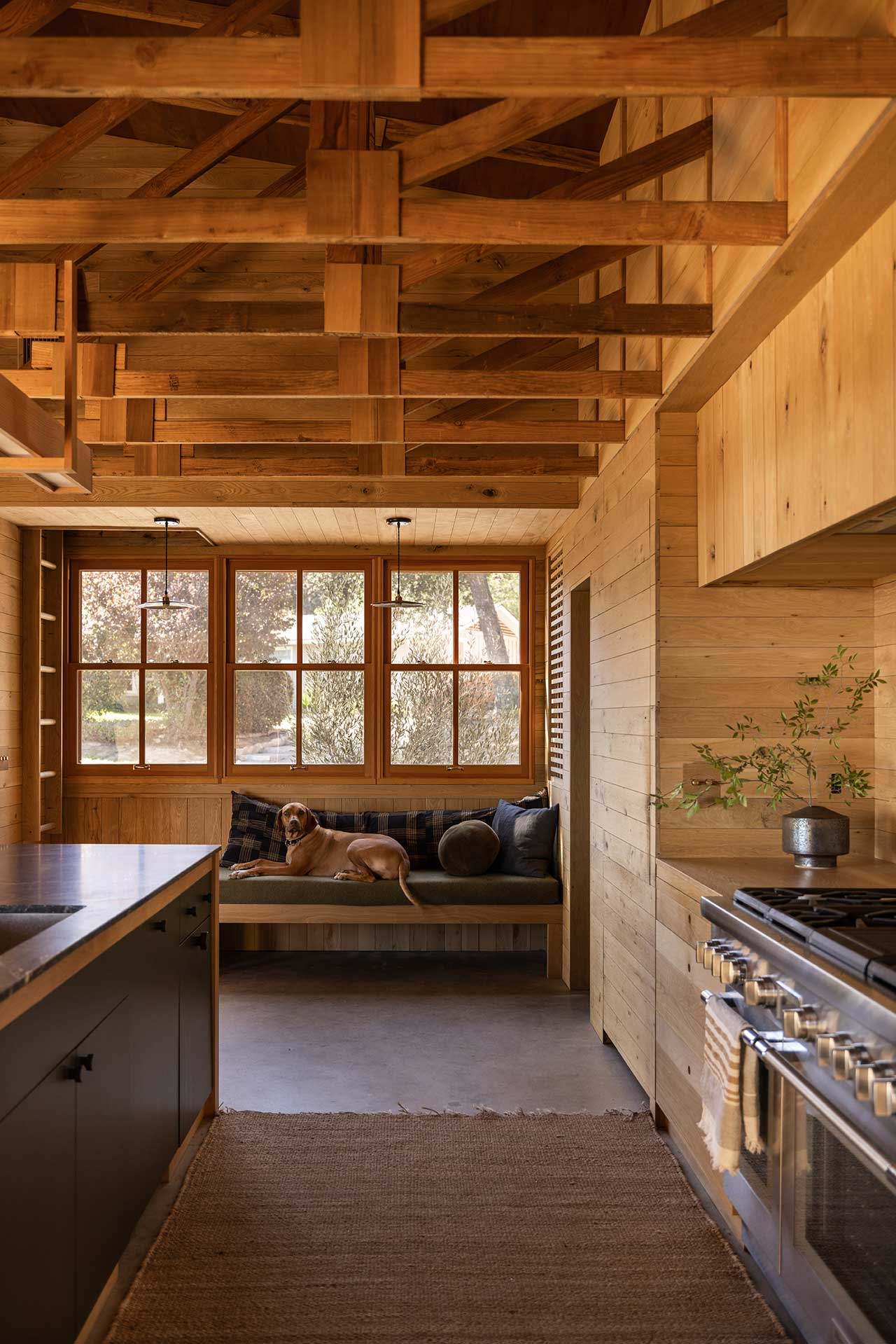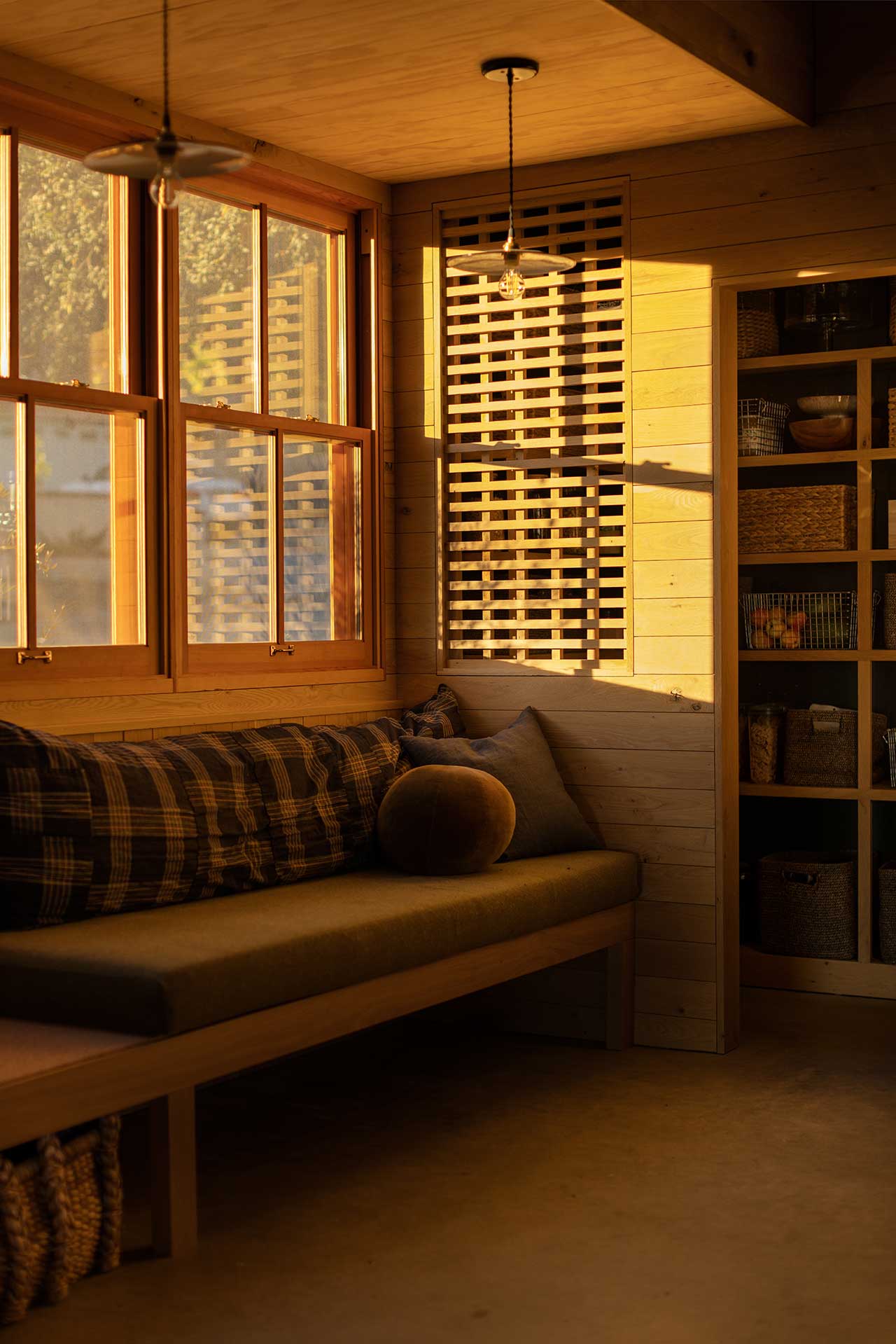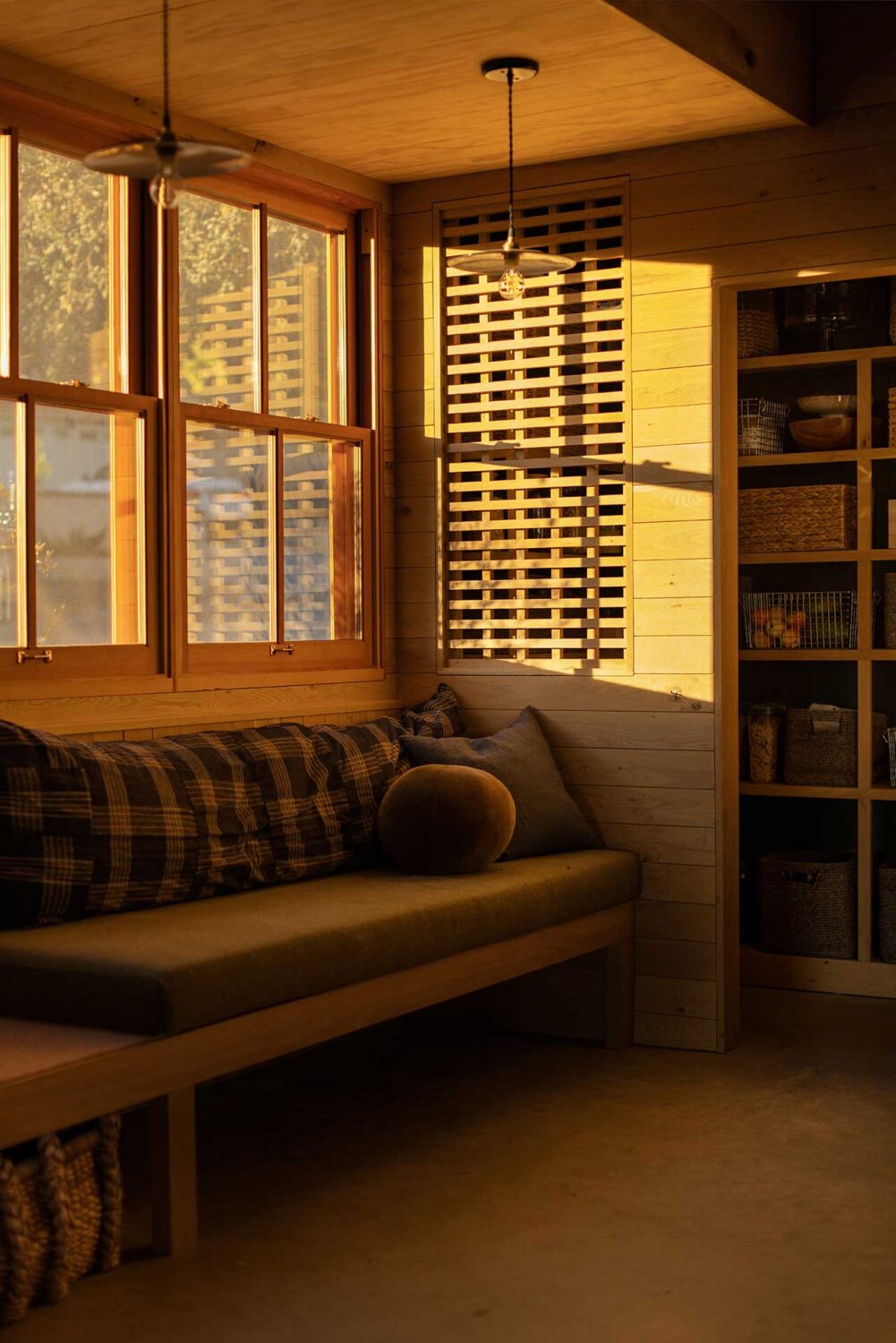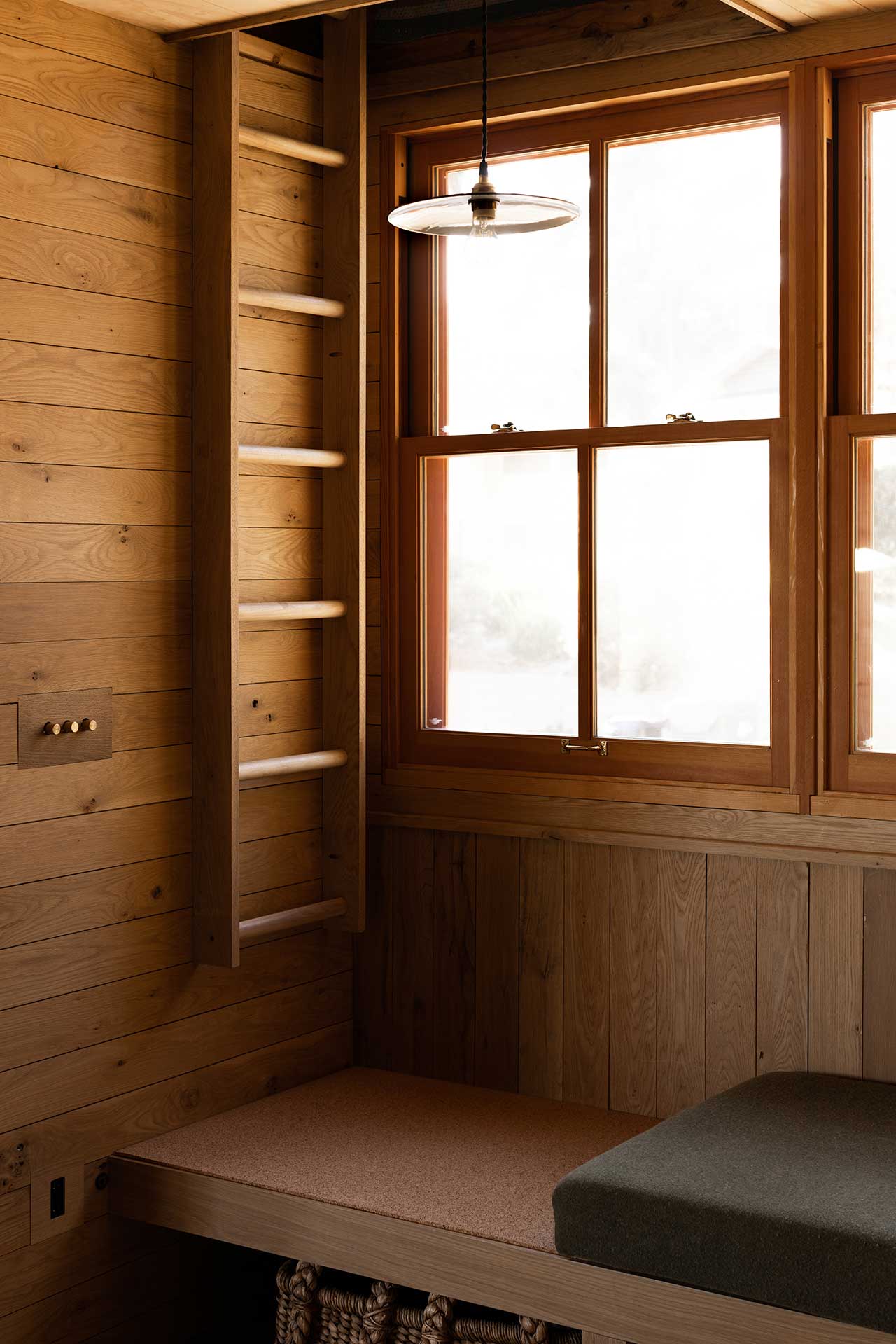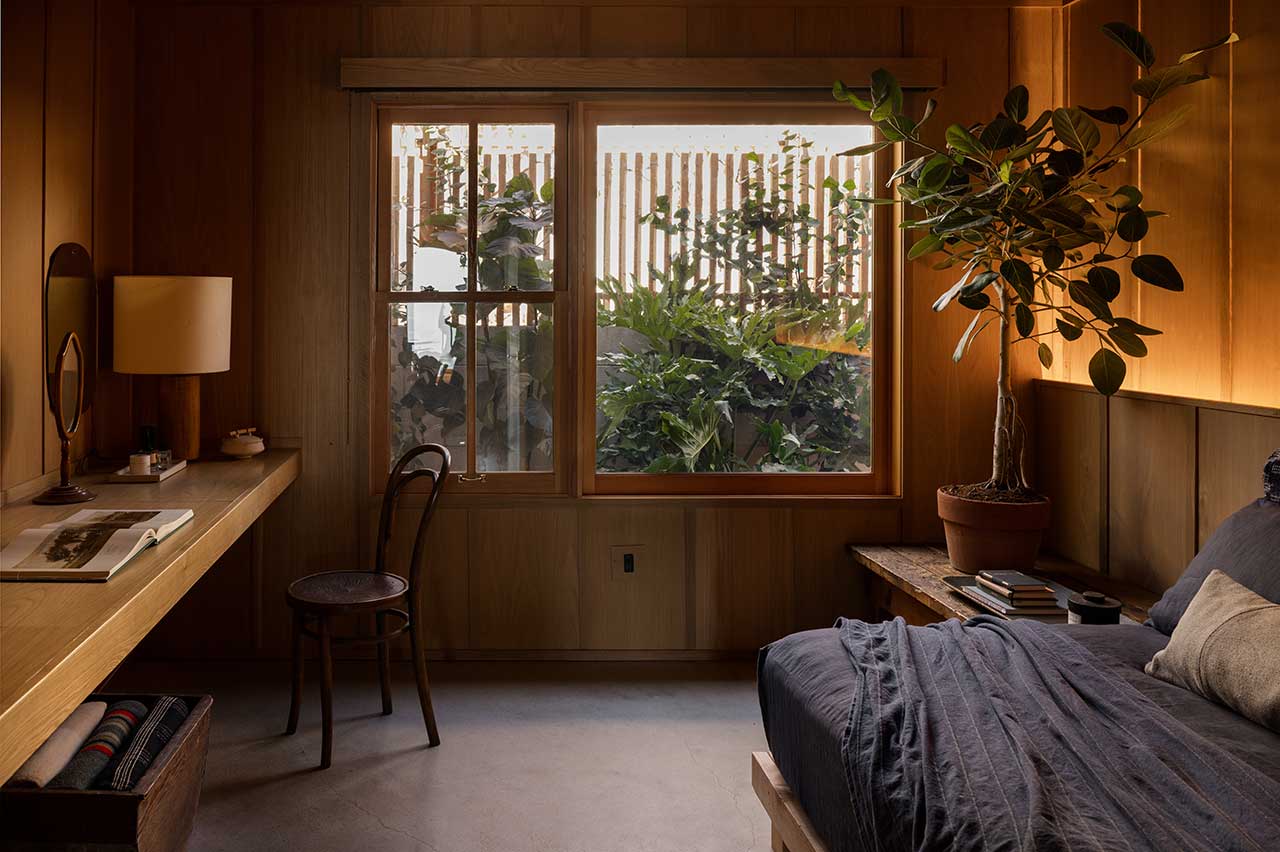 The home has three bedrooms, the guest bedroom pictured above has a floating desk and can also be used as a home office.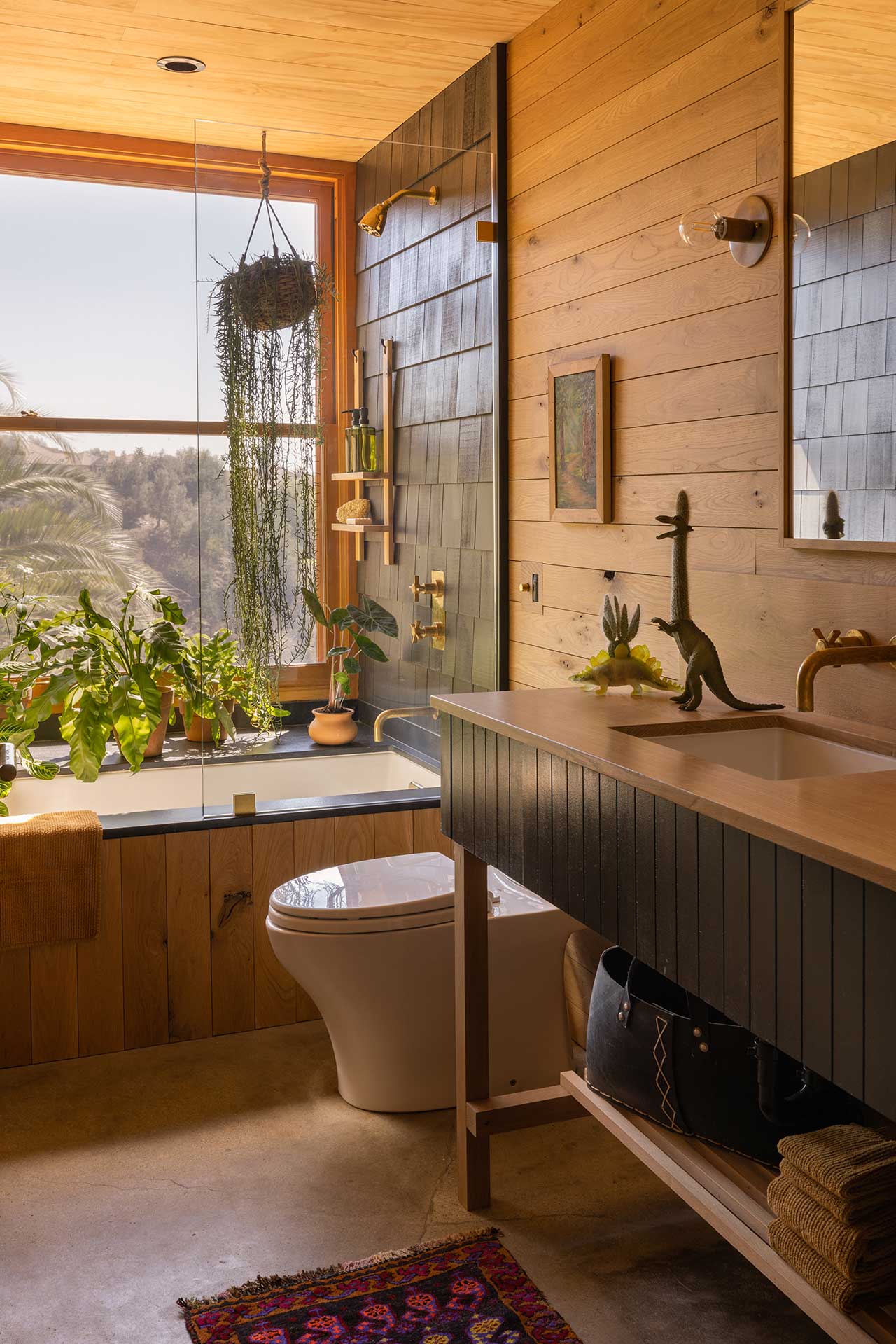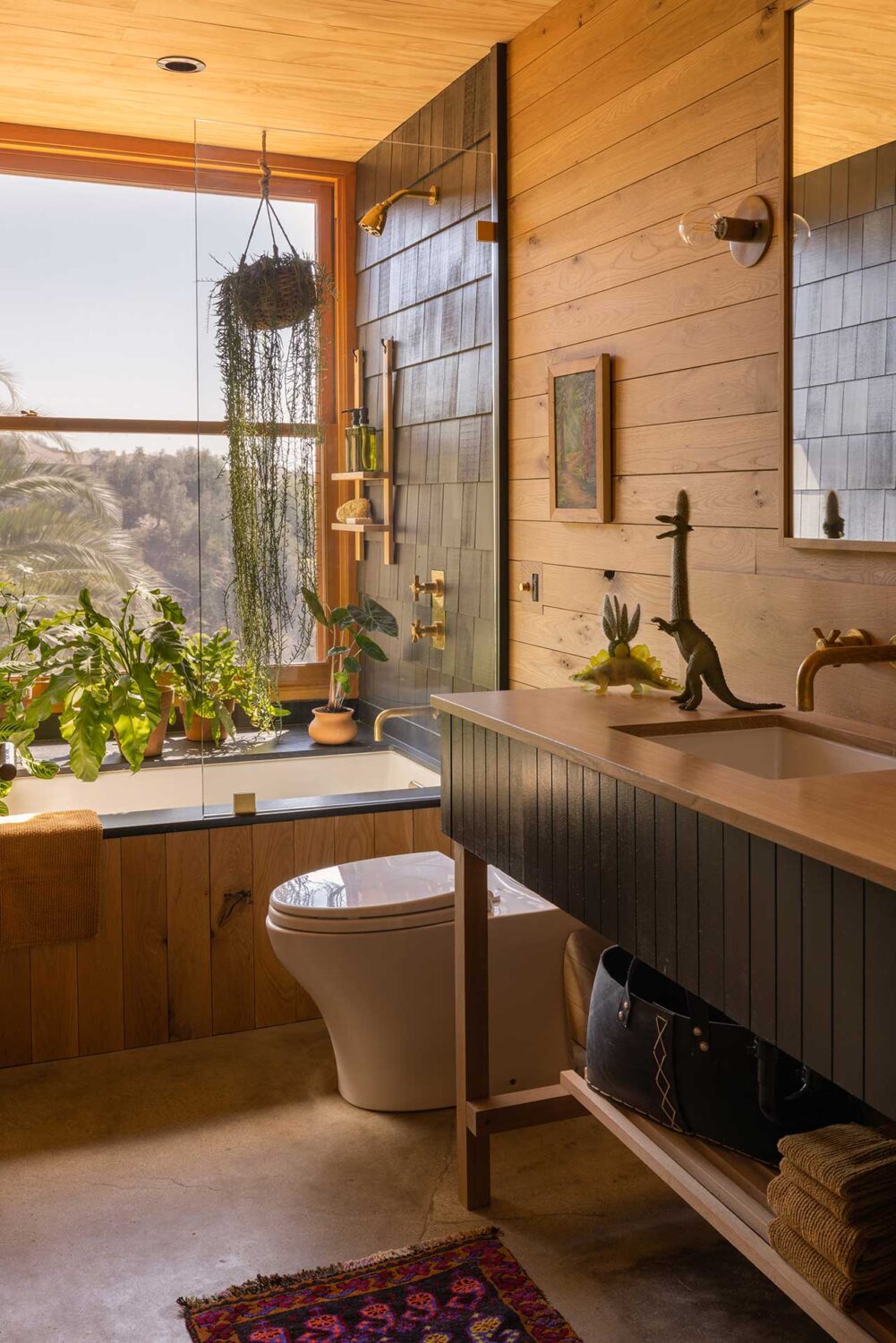 Every room in this house is "a room with a view" even the bathroom. Both bathroom have a bathtub and the master ensuite also has a shower.
A sheer black curtain is placed between the bedroom and the bathroom to provide some privacy while still letting through light.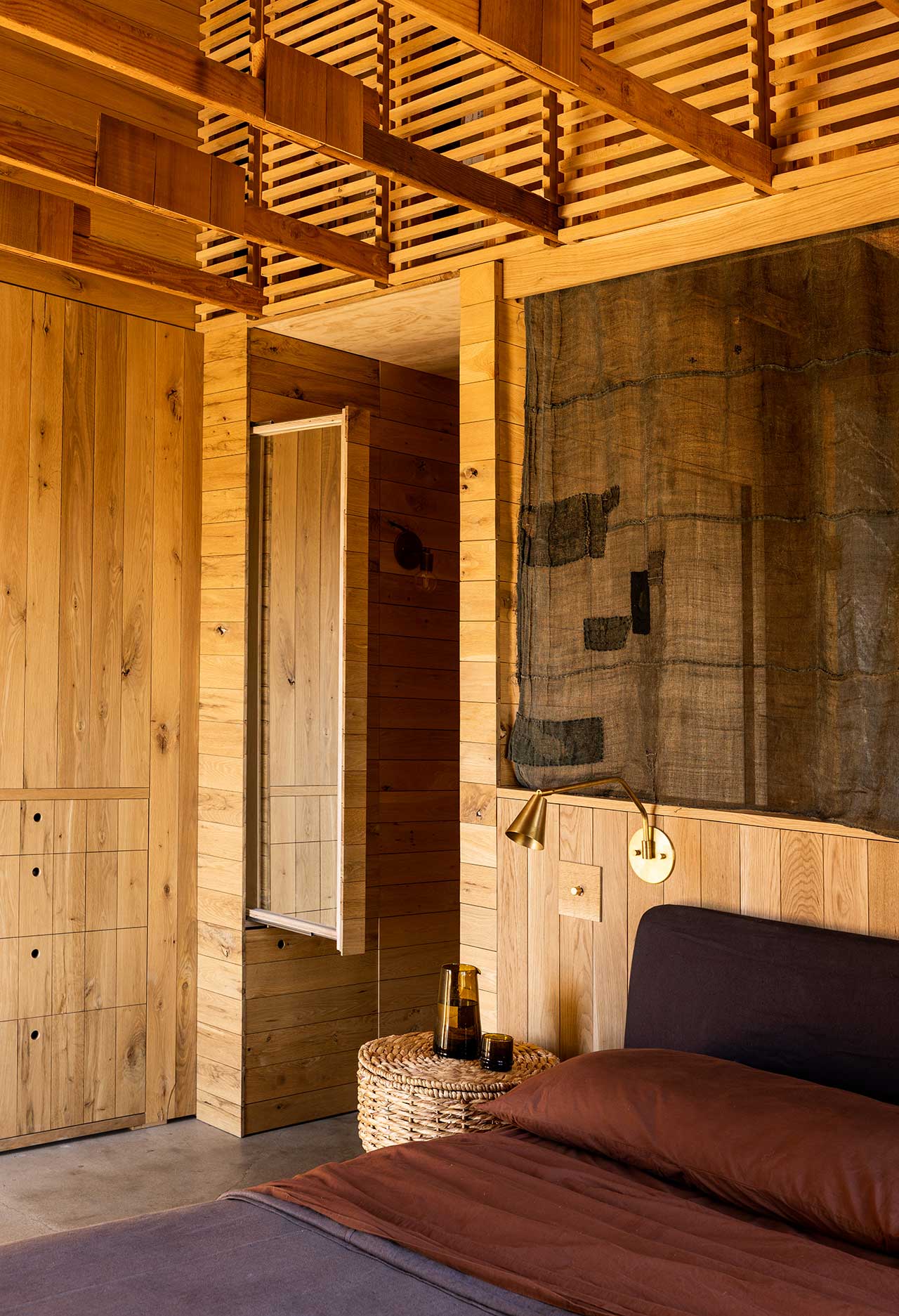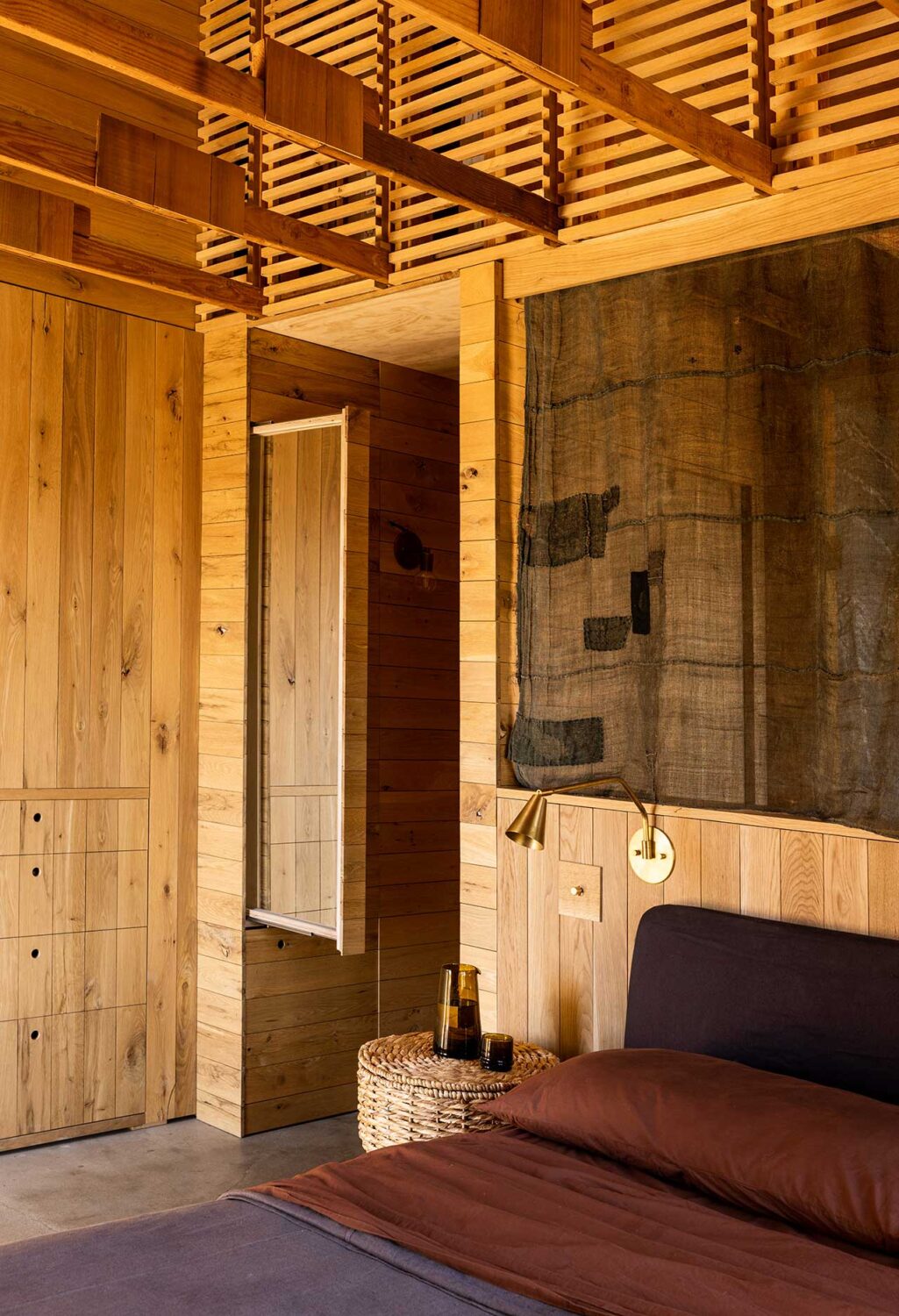 One of the many clever design features is this mirror that can be rolled into the wardrobe.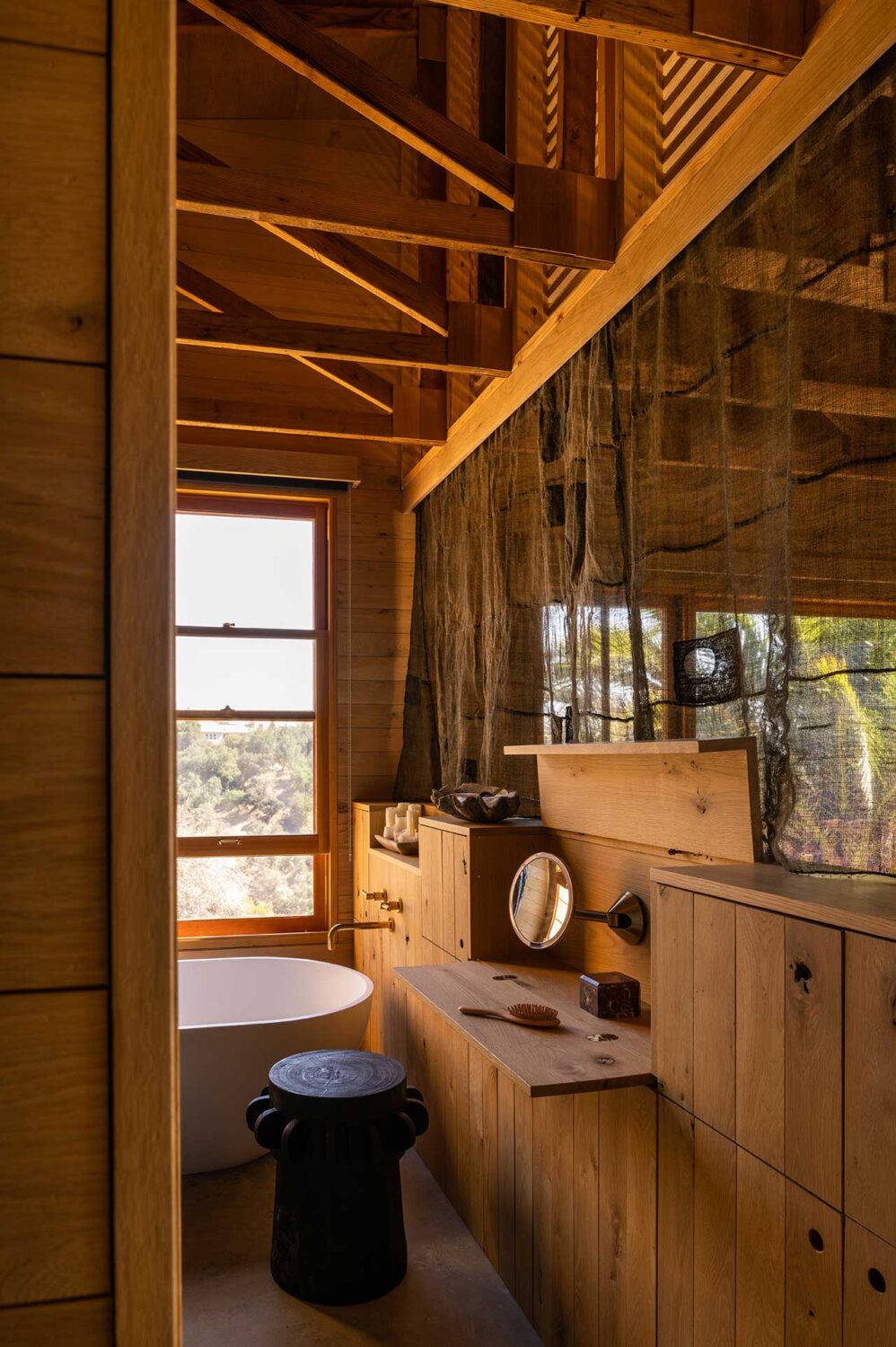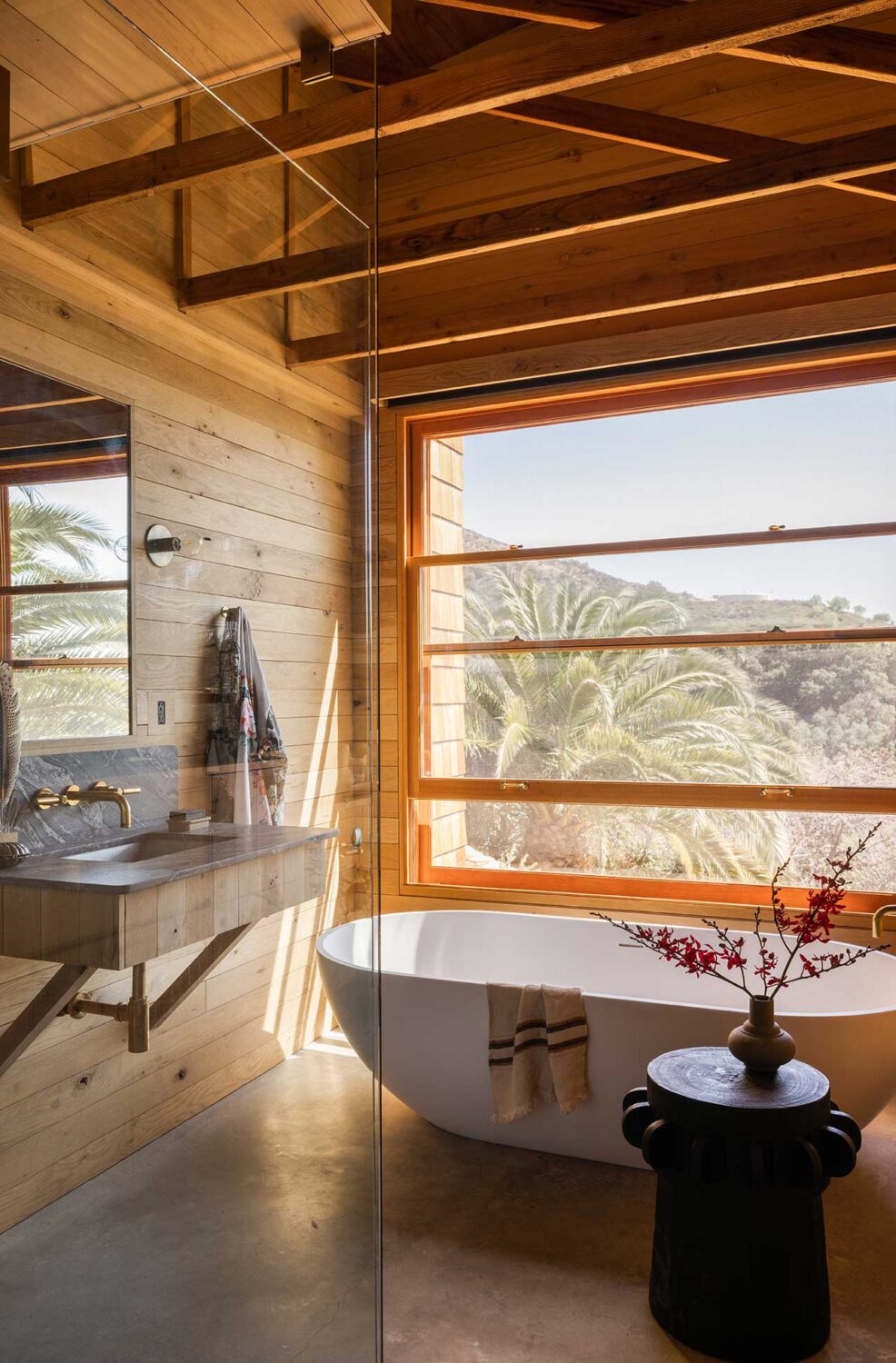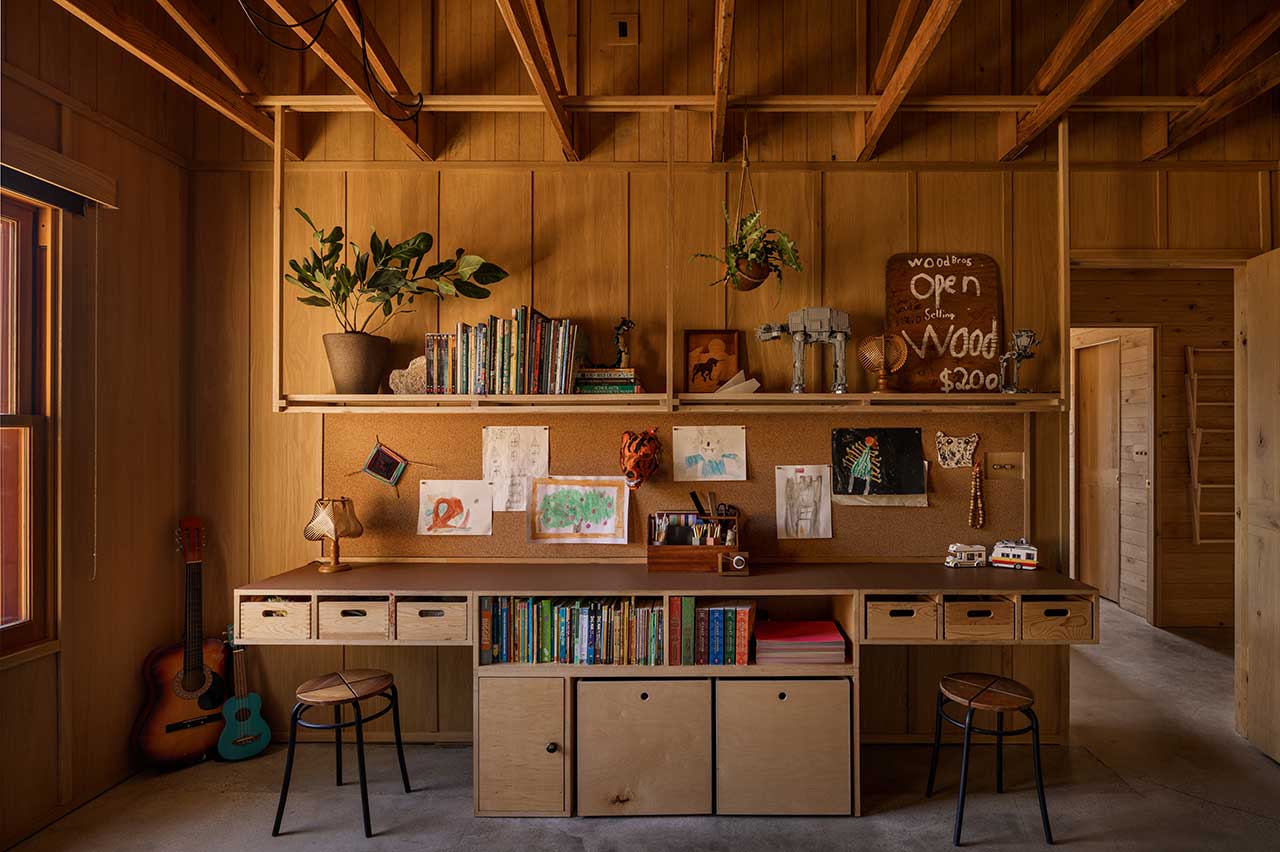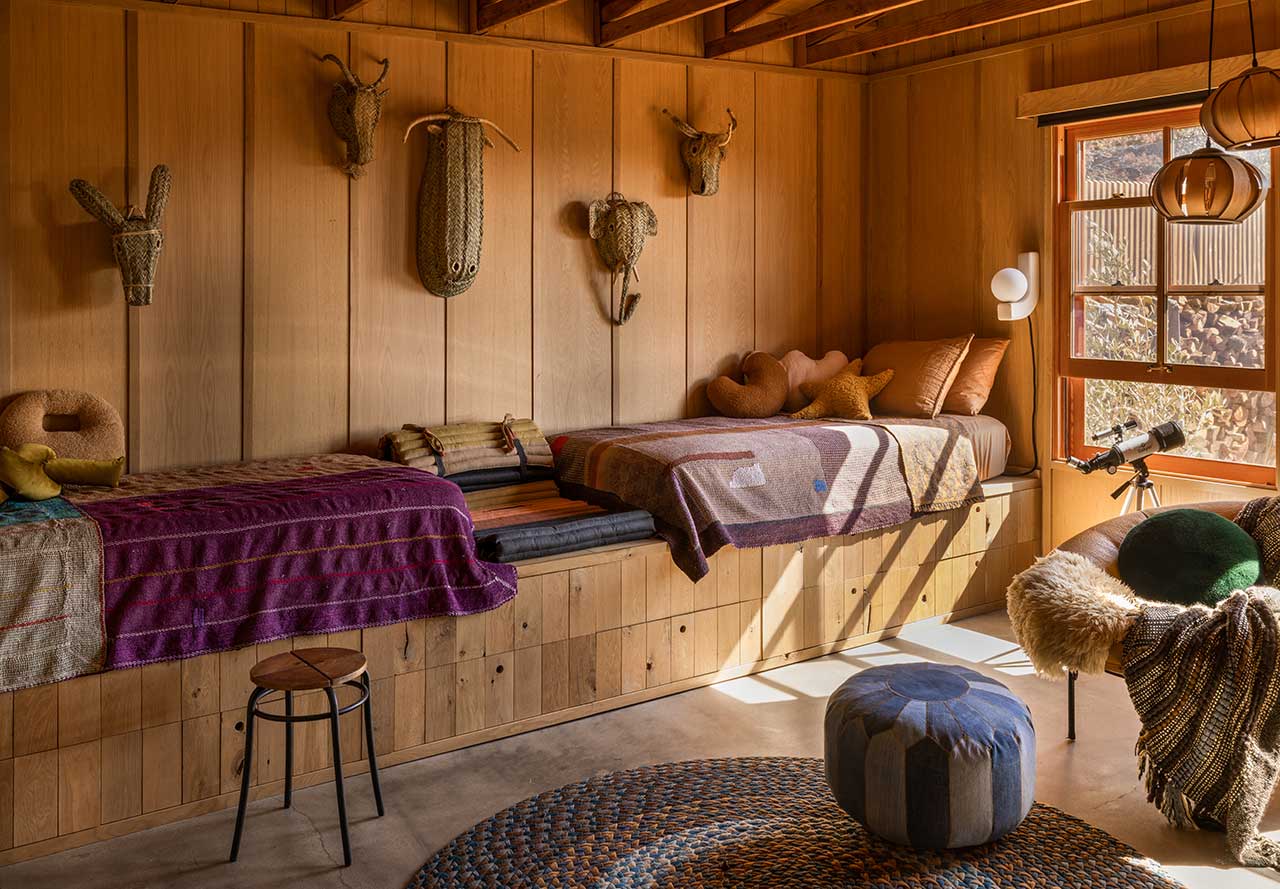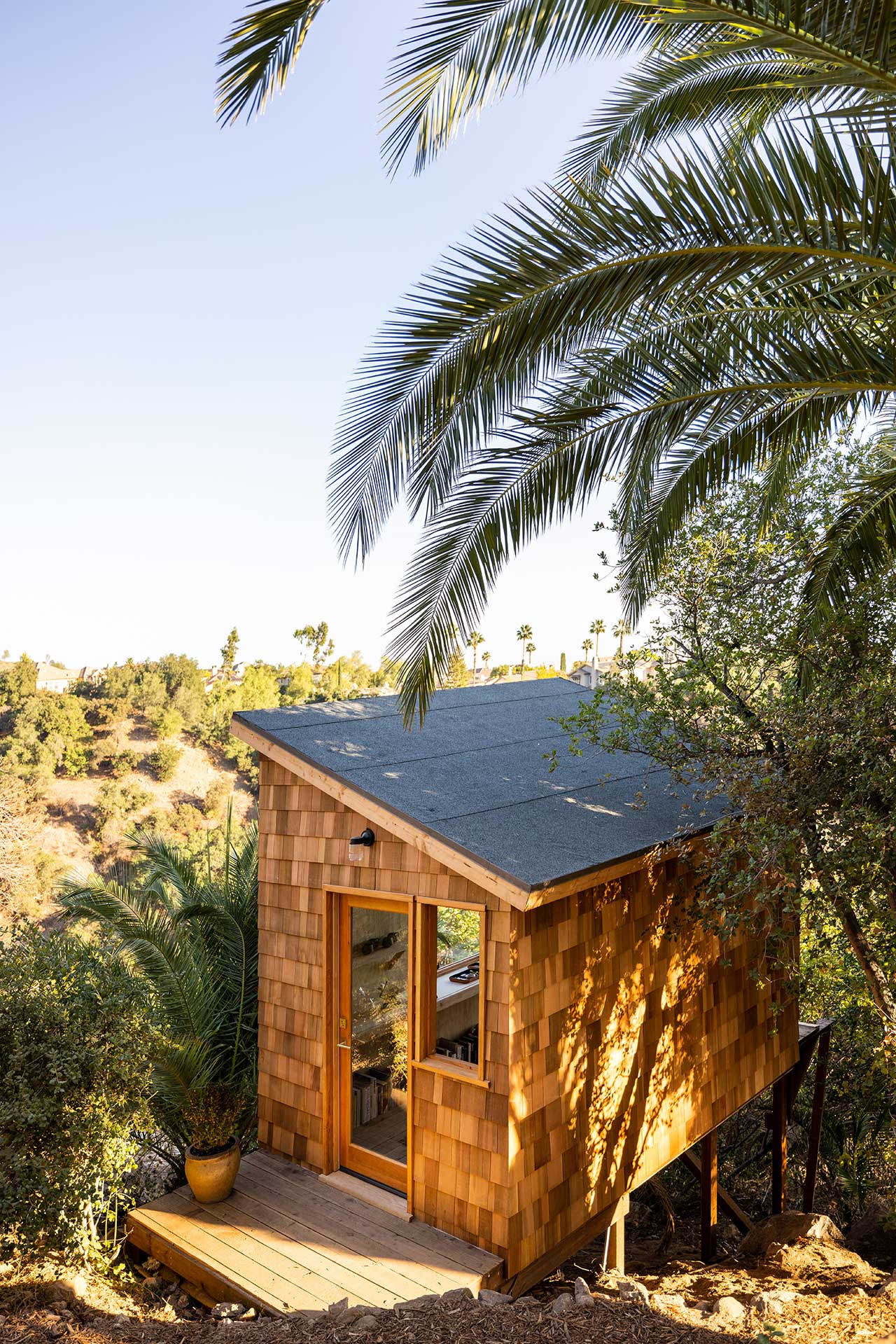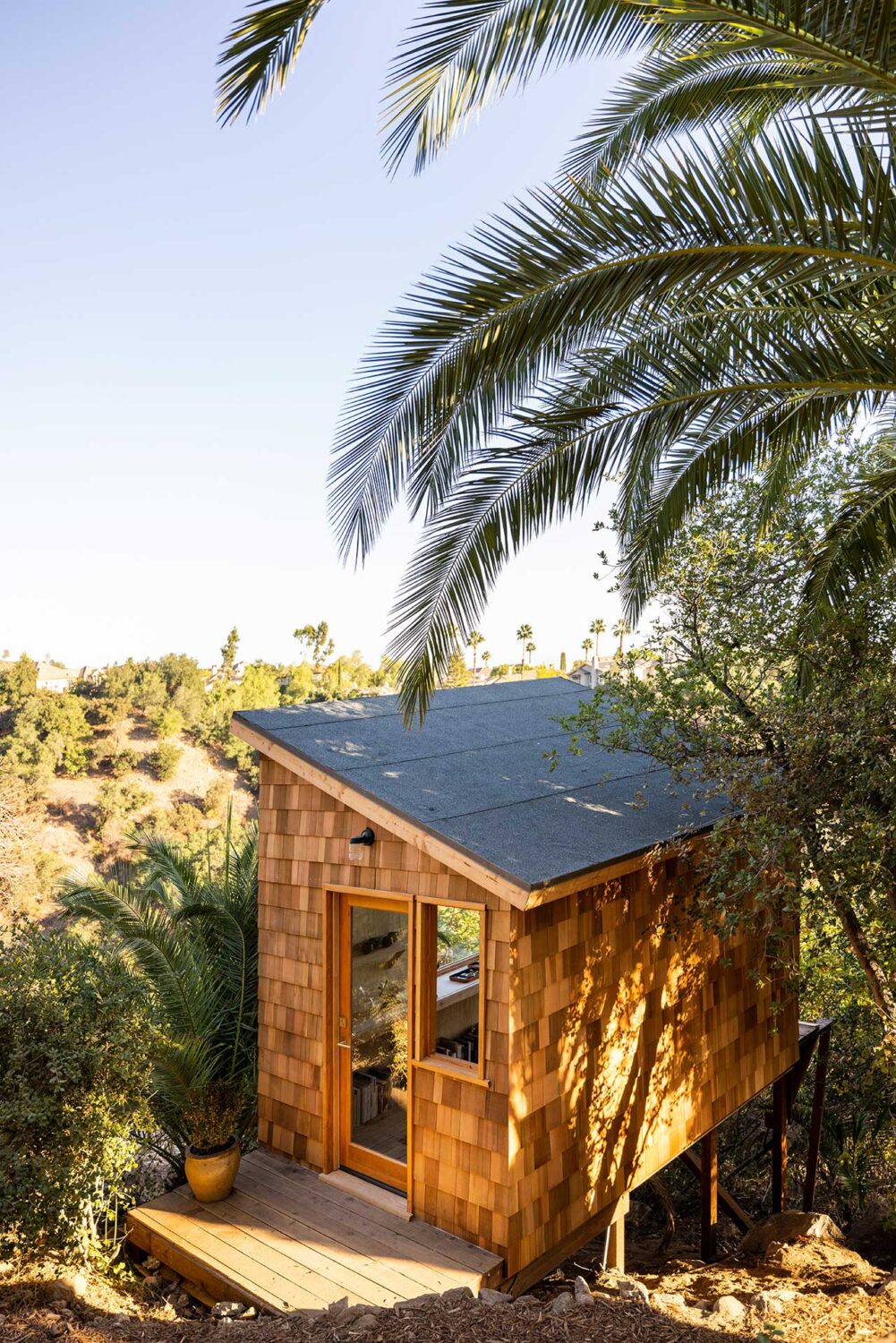 There is a small shed in the garden that can serve as a reading room, home office, or atelier.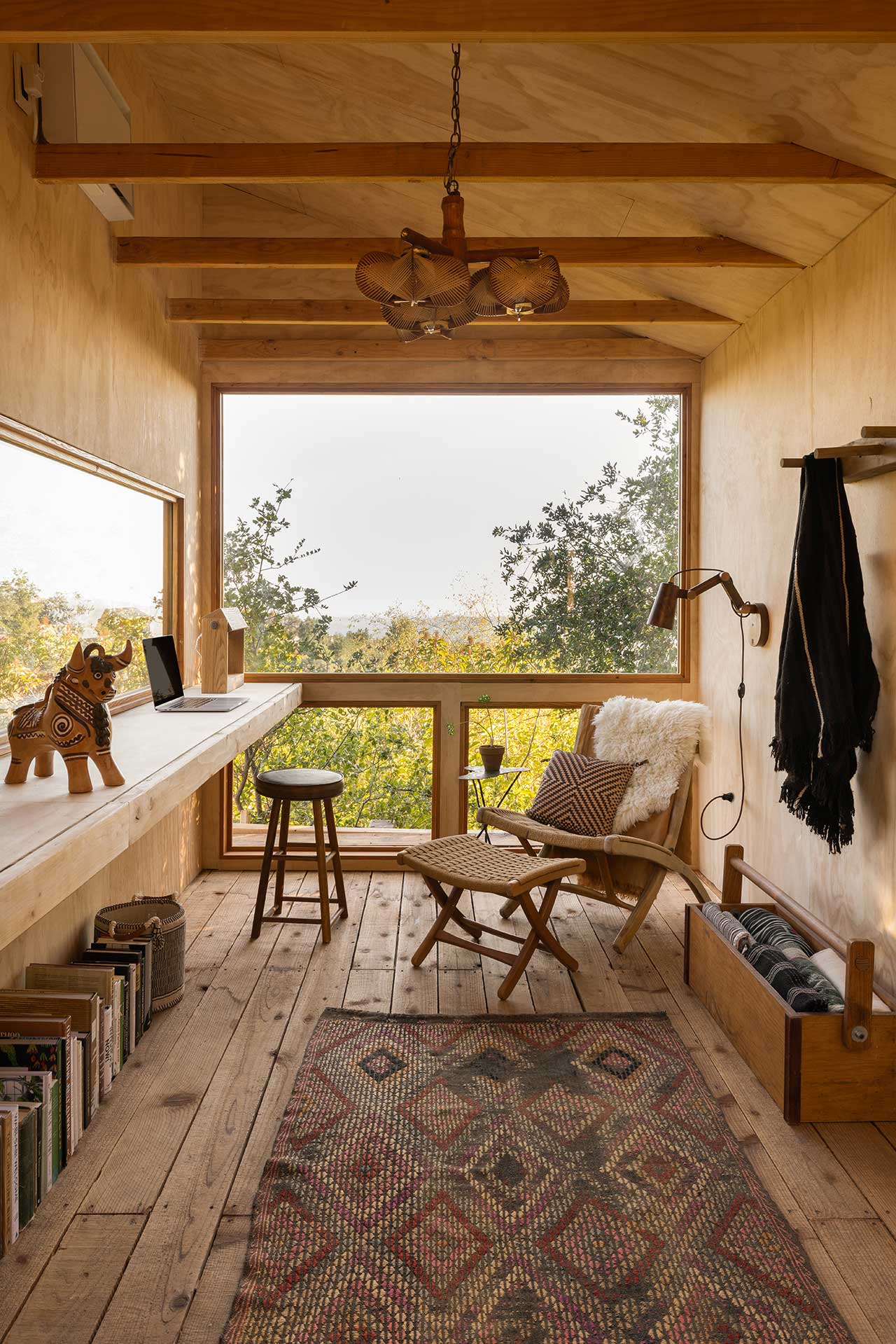 The garden shed is now set up as a home office. But with rooms of two sides of this small home, I'm not sure if you get much work done.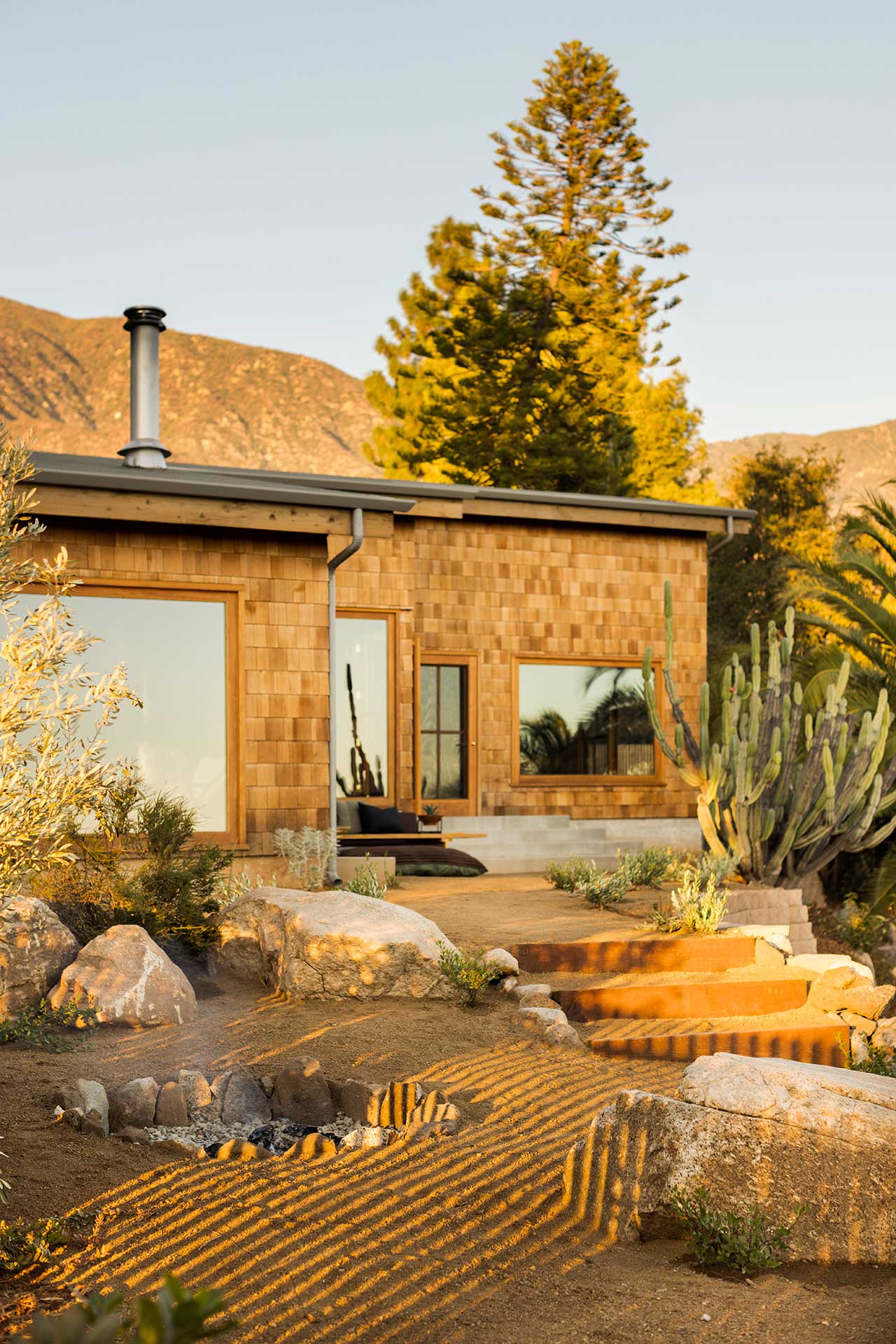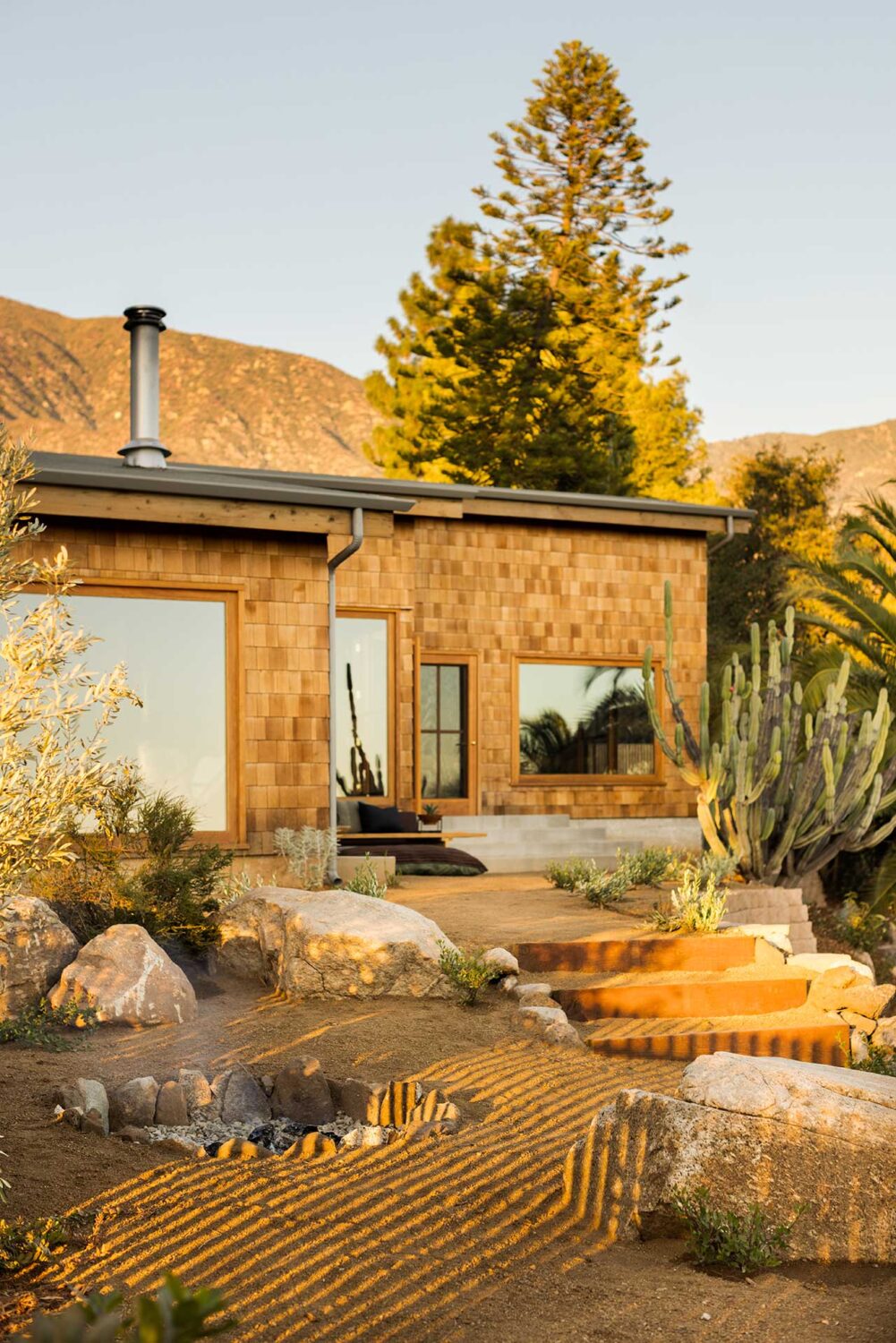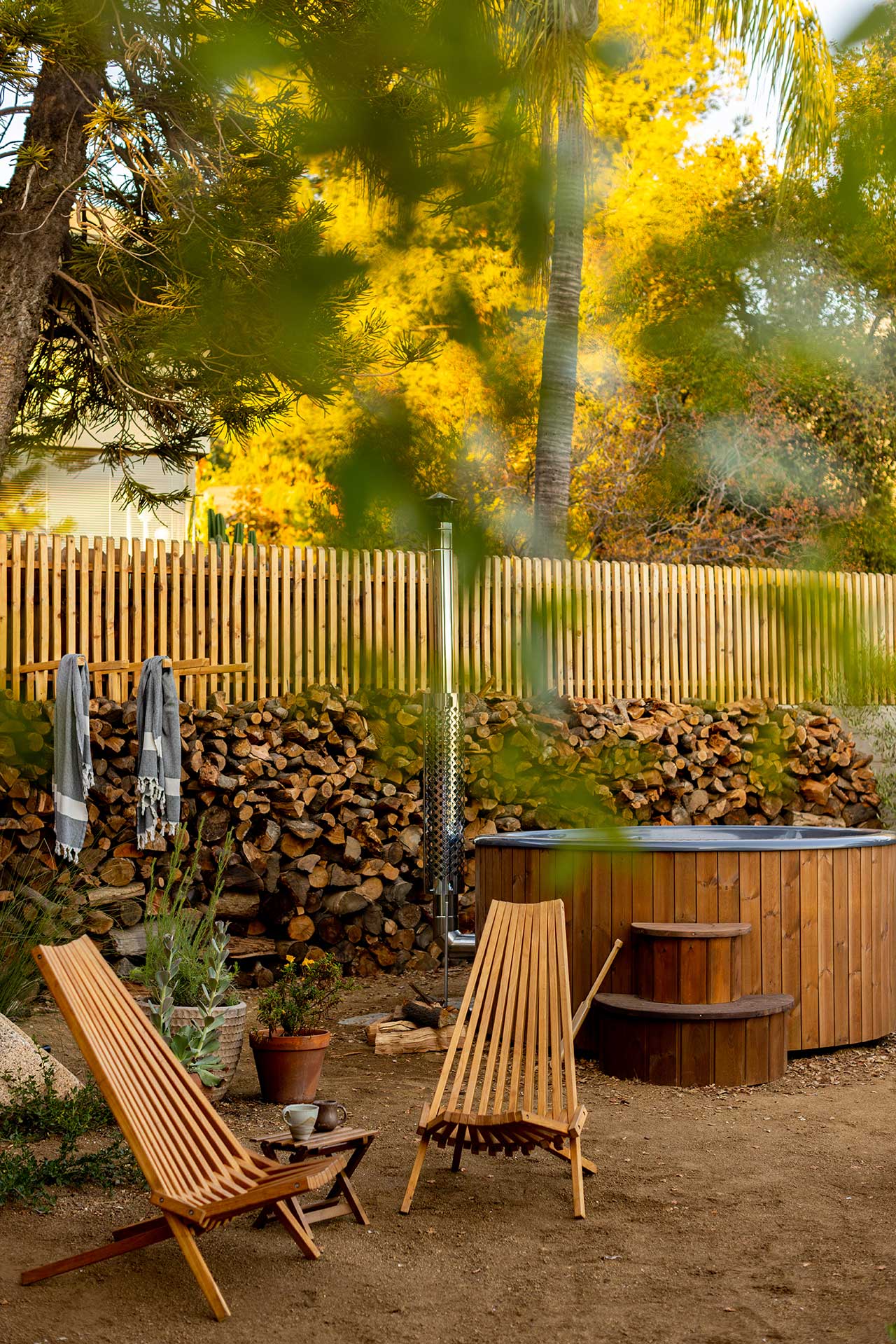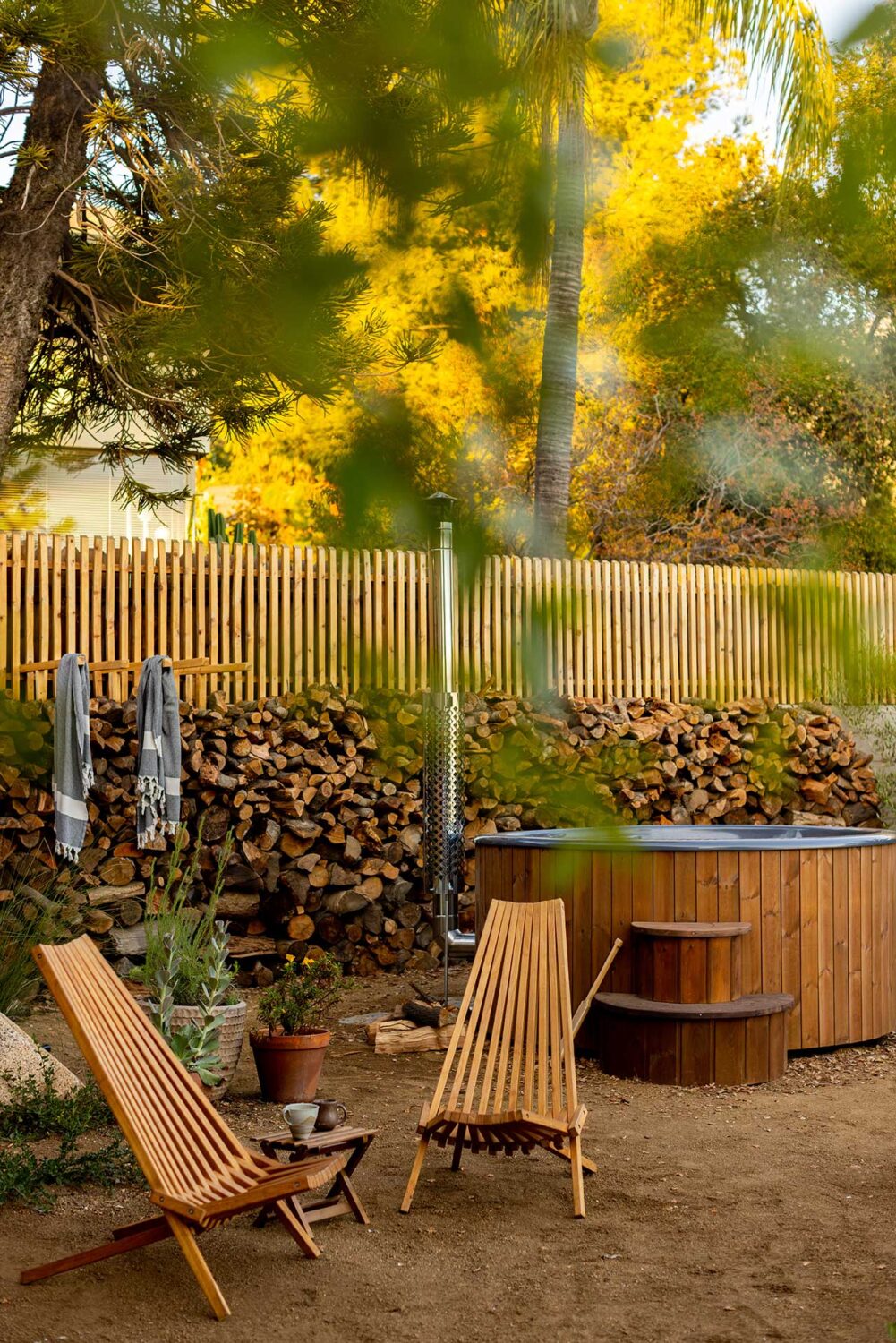 The home was listed with Lauren Reichenberg of real estate agency Compass. The house was bought by actor Hayden Christensen.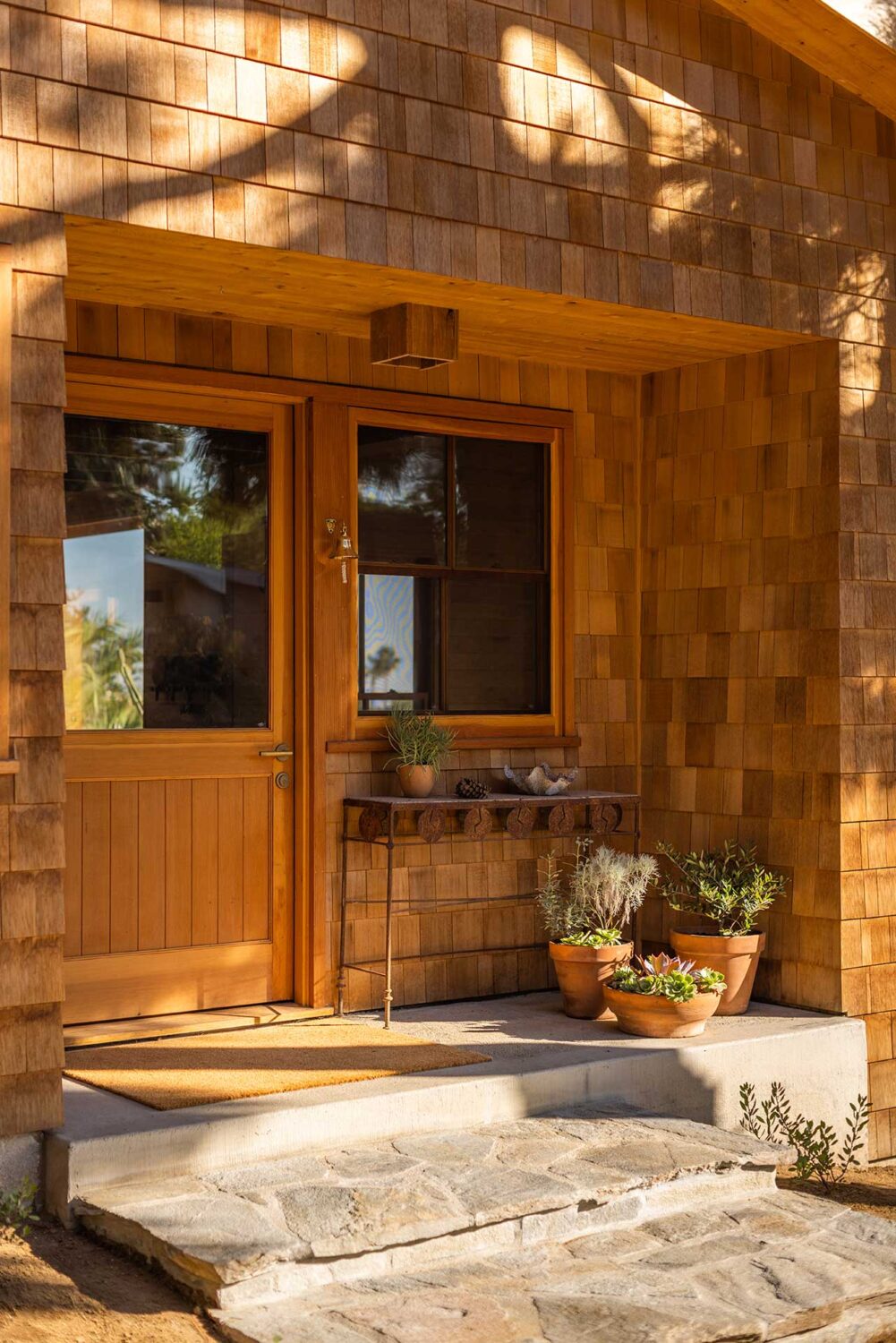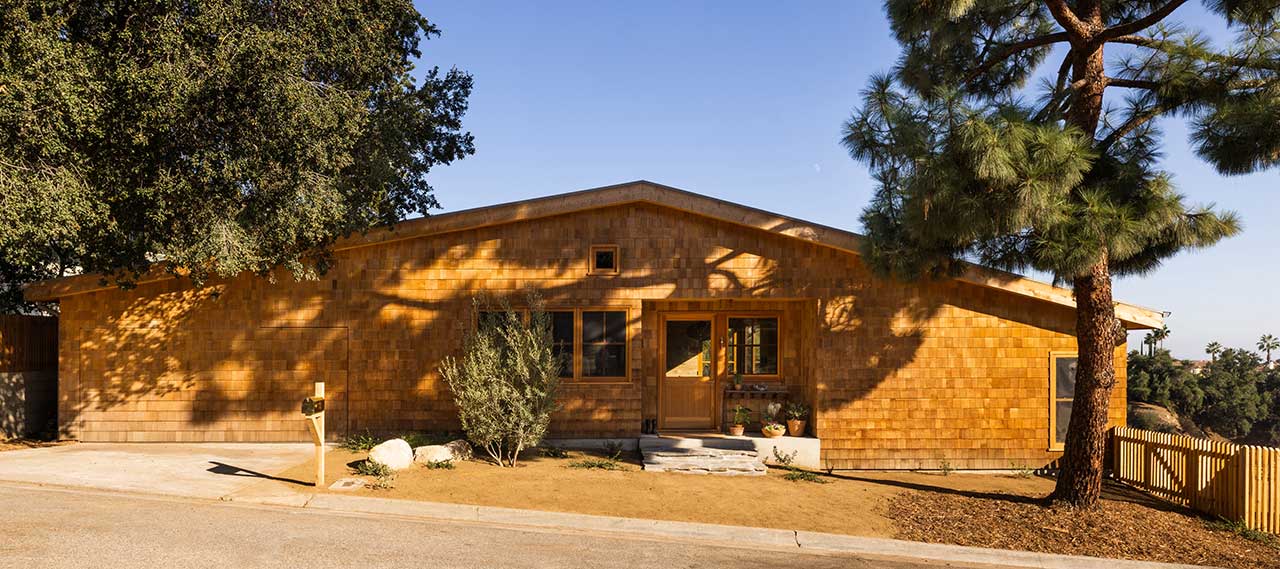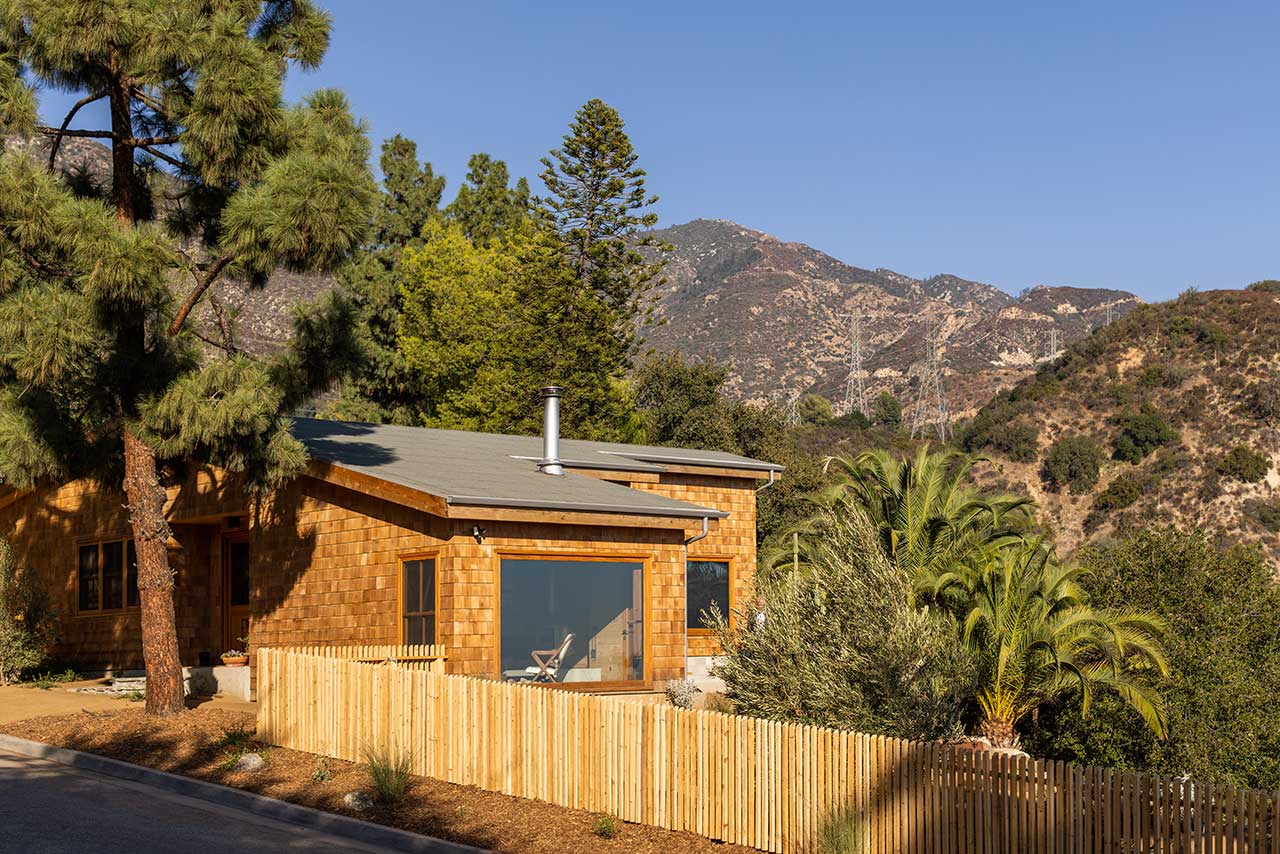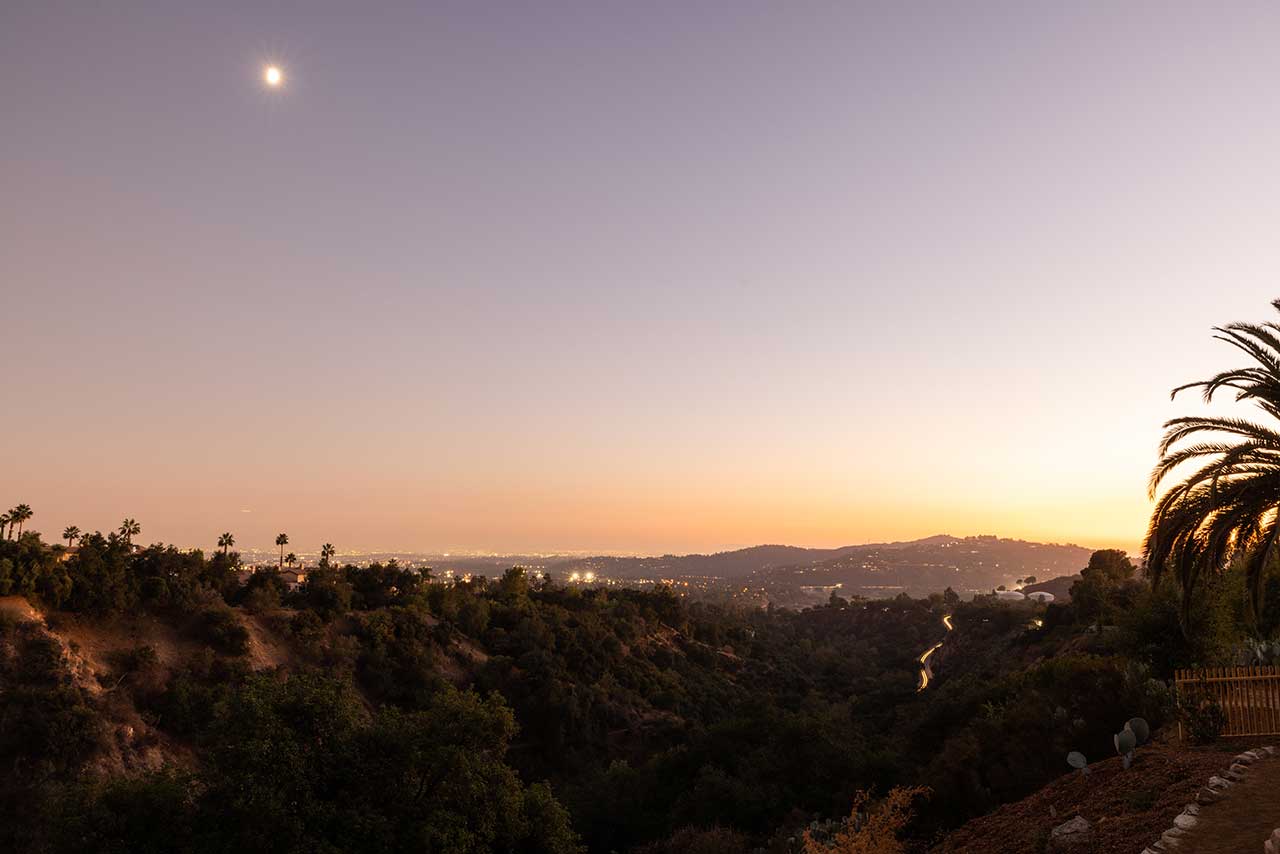 photography via Compass