A Victorian Watch Shop is Now a Warm Sustainable Home
For 95 years, this Victorian building in East Dulwich, London was owned by the same family who used it as a watch repair shop. The current owners transformed this historic space into a warm family home, focusing on sustainability and non-toxic materials.
Many of the original Victorian features remain, the building has its original glazed façade, which also makes a statement in the kitchen, and there are also Victorian fireplaces and plasterwork.
The rooms are well-designed featuring a mixture of antique, reclaimed, and new items. And most of all, the interior is warm and inviting. And if that isn't enough, outdoors is a lovely garden with a terrace and a big apple tree.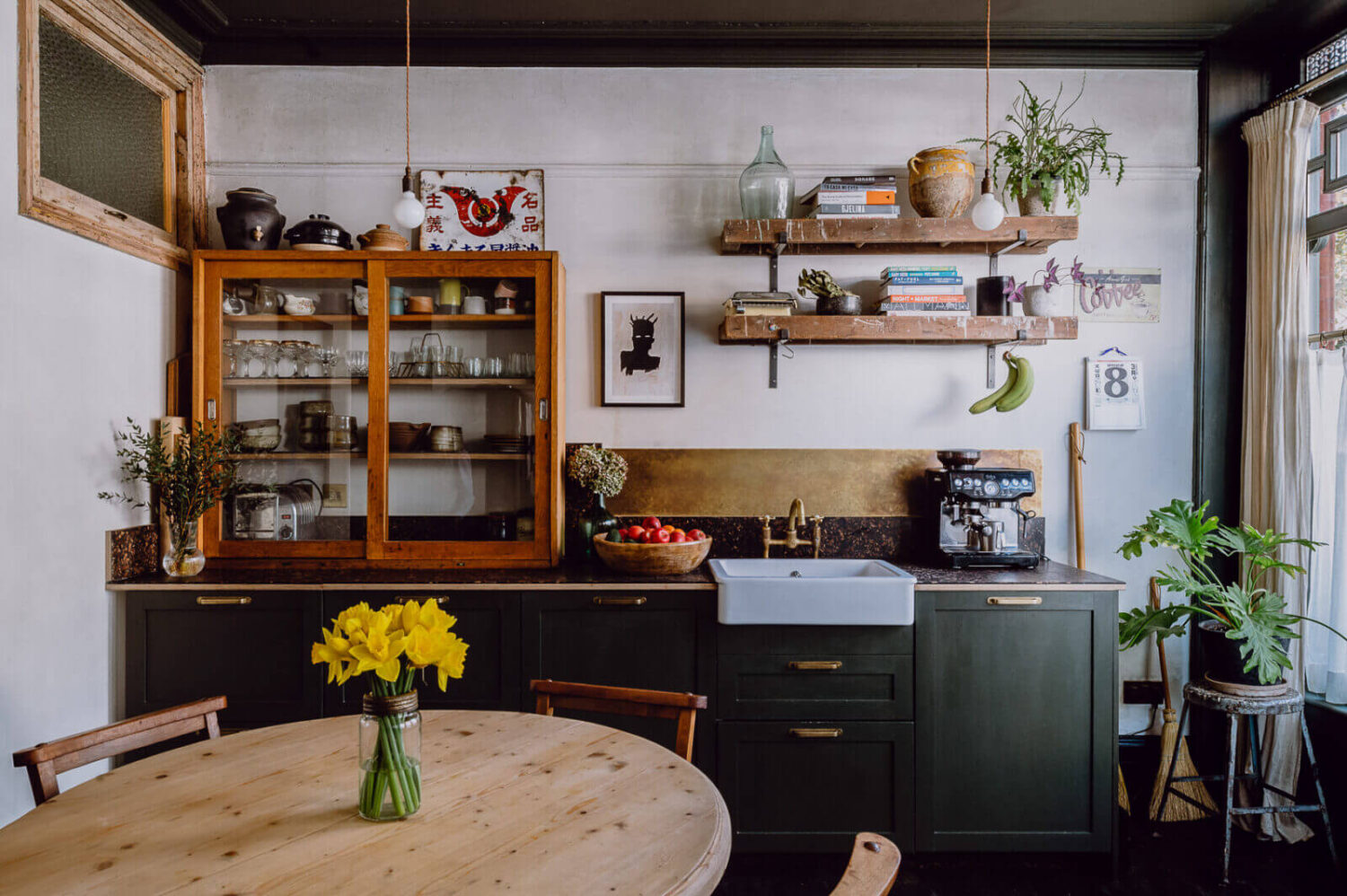 You enter the home through the original shop entrance into the kitchen and dining room. Kitchen cabinets have beed installed on either side of the room with a round wooden dining table in the center.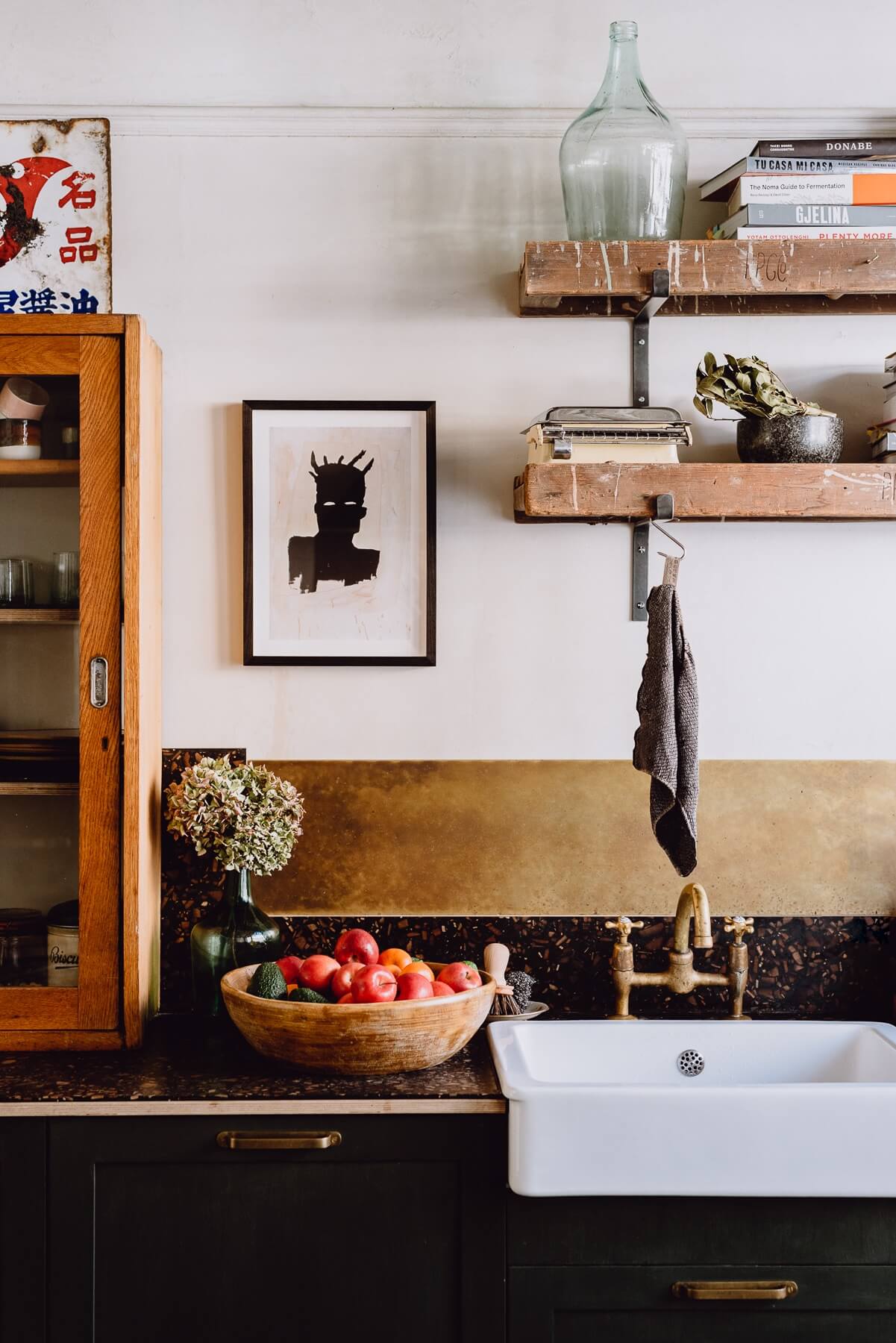 The oak kitchen cabinets are from Naked Doors and have been painted in a dark green shade which is a nod to the shop facade which is painted in a similar color. The cabinets are topped by a Foresso worksurface and this is complemented by brass splashbacks.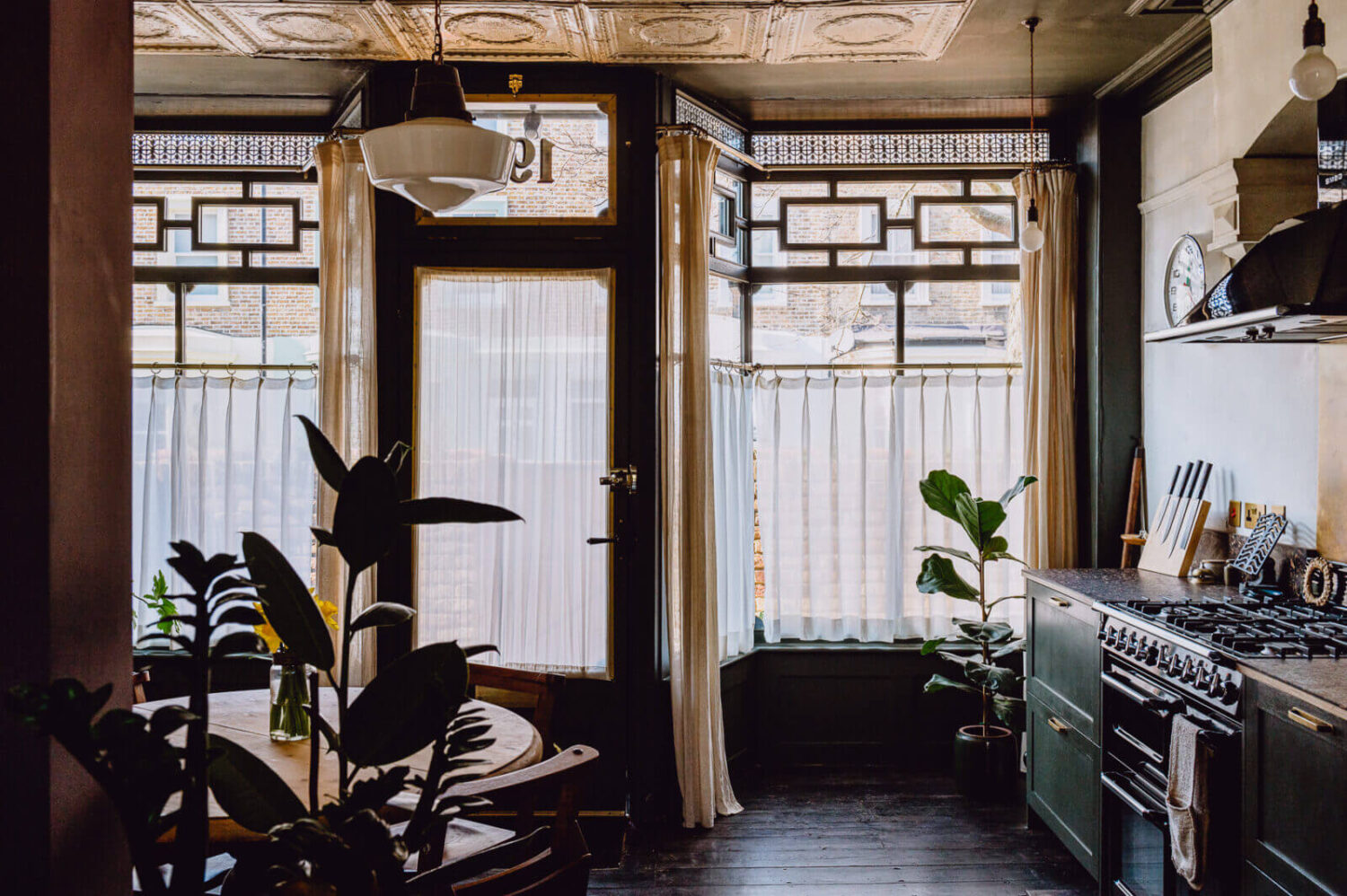 The beautiful original shop windows not only let in much natural light but they are also an amazing feature in the kitchen.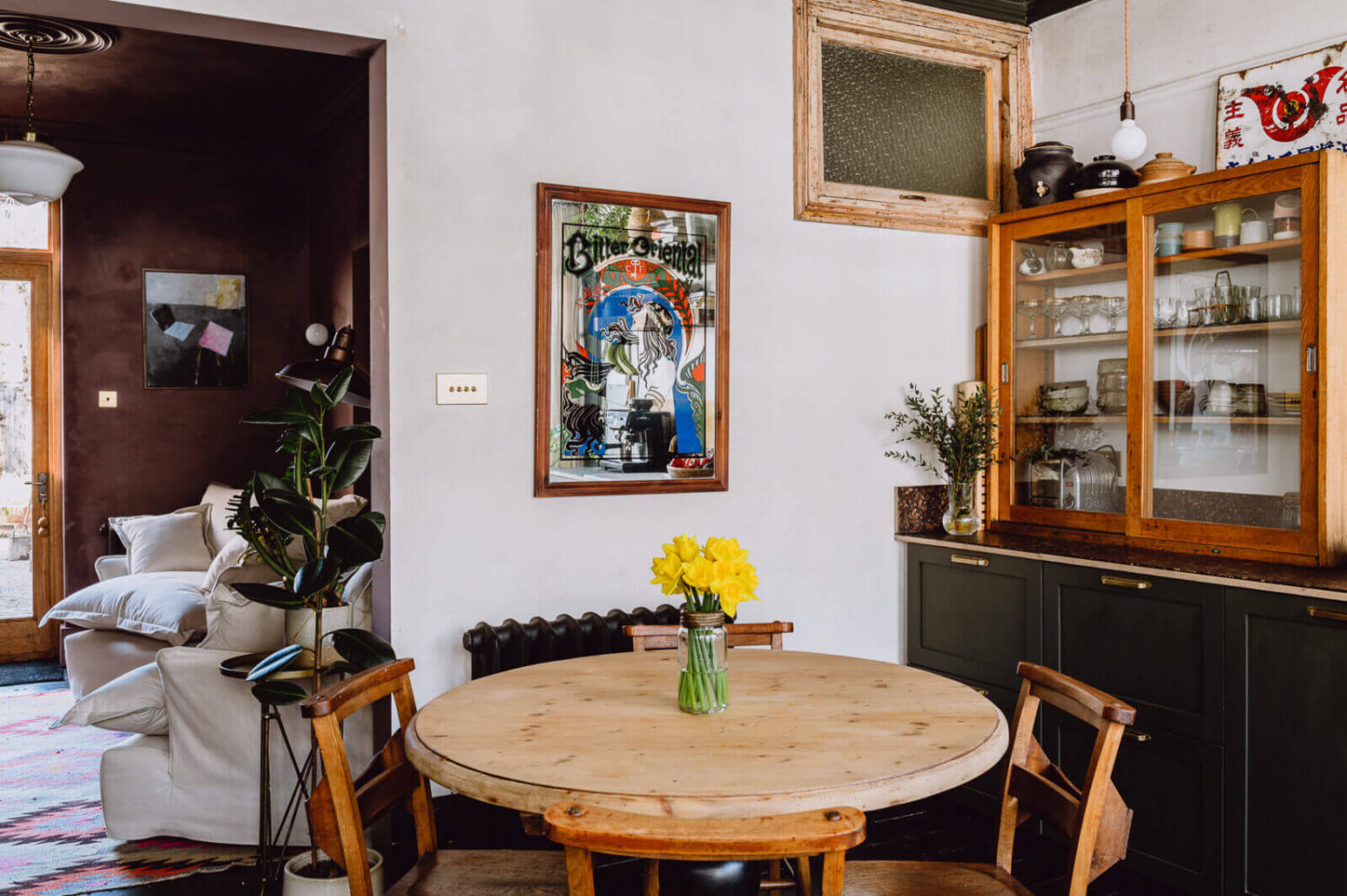 from the kitchen, you peek into the warm living room.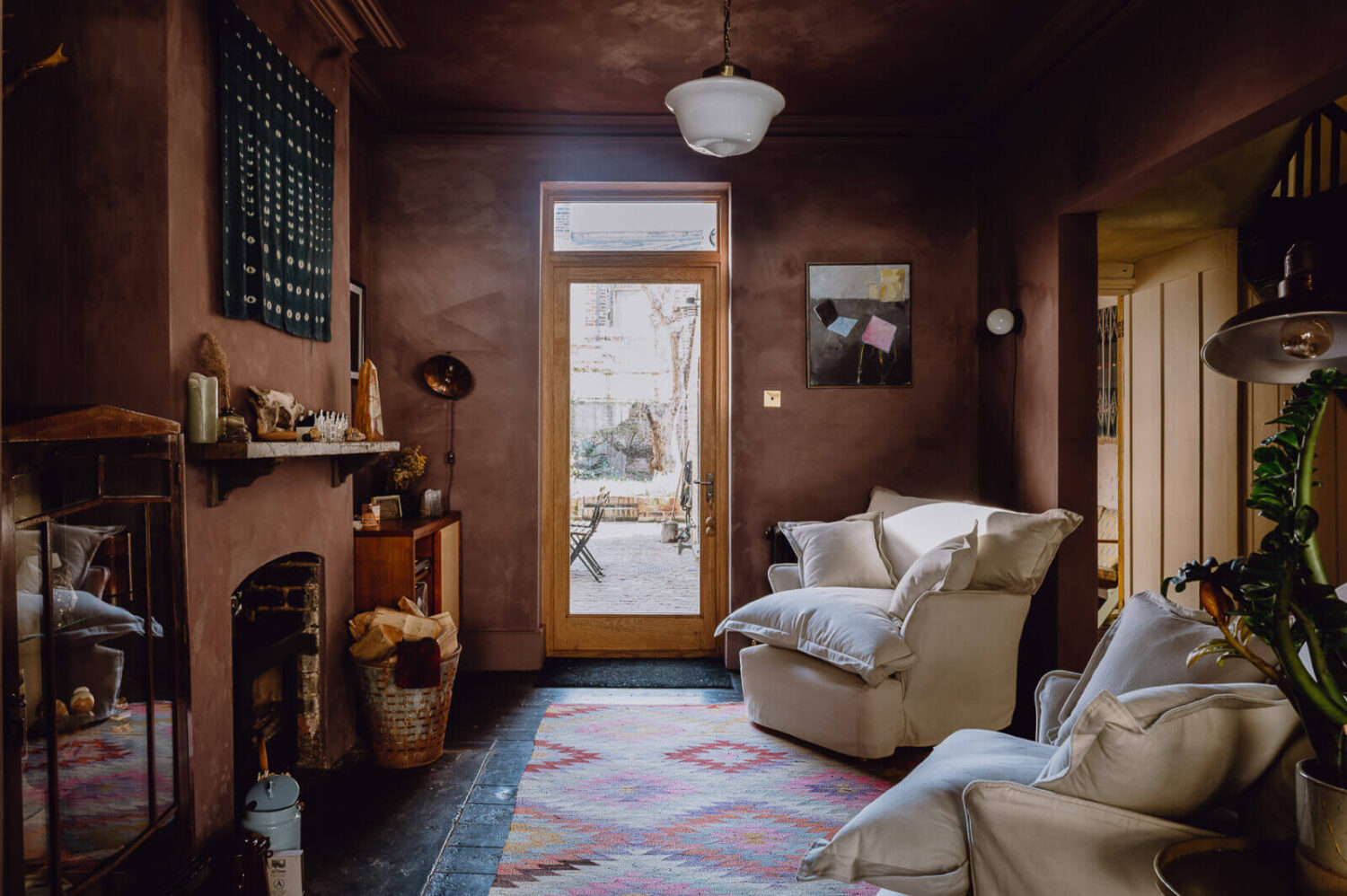 Behind the kitchen is a wonderful warm sitting room with a fireplace and entrance to the garden.
The walls are painted in "Dusty" by Bauwerk. The comfy white chairs are from Maker & Son.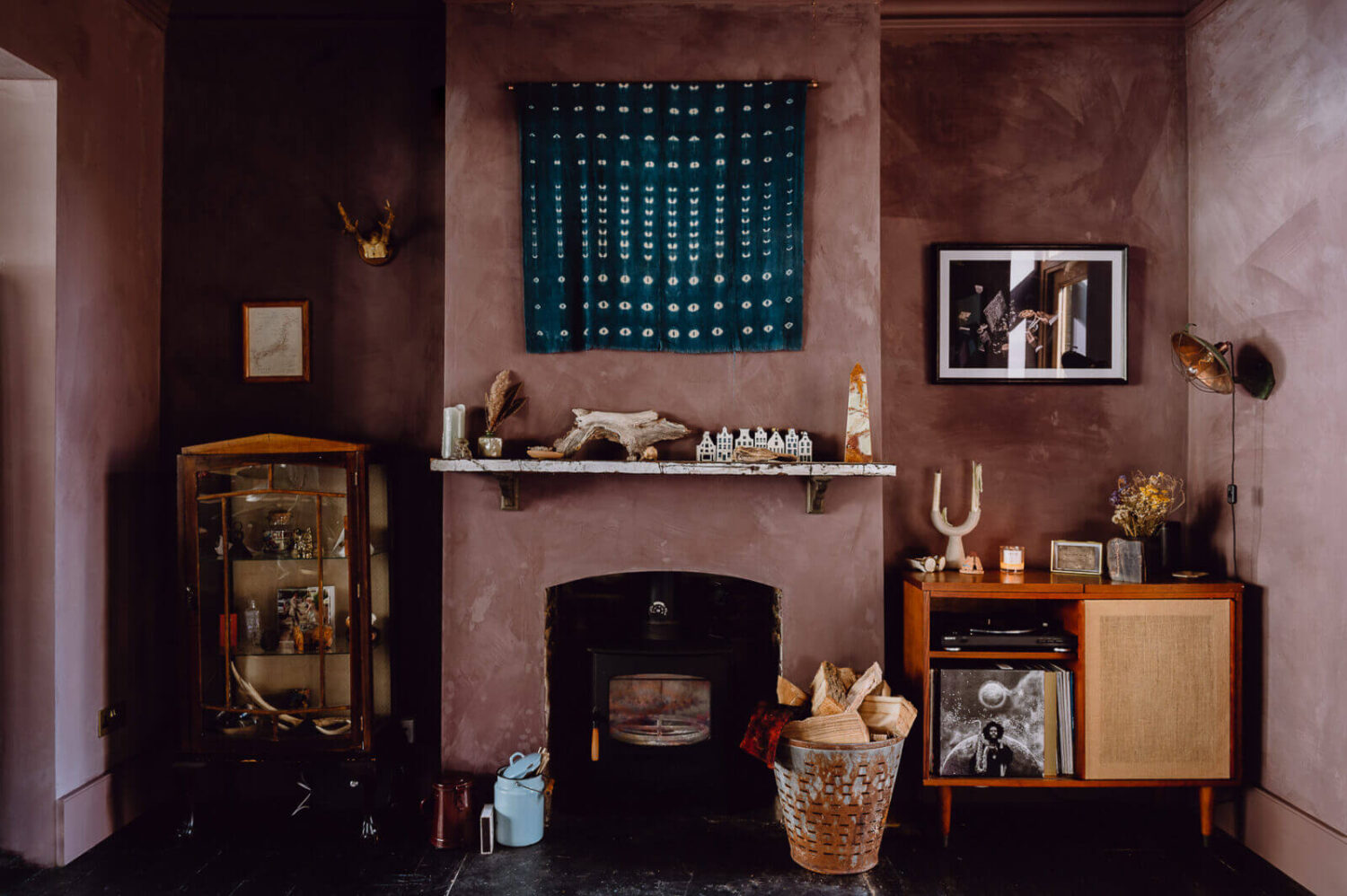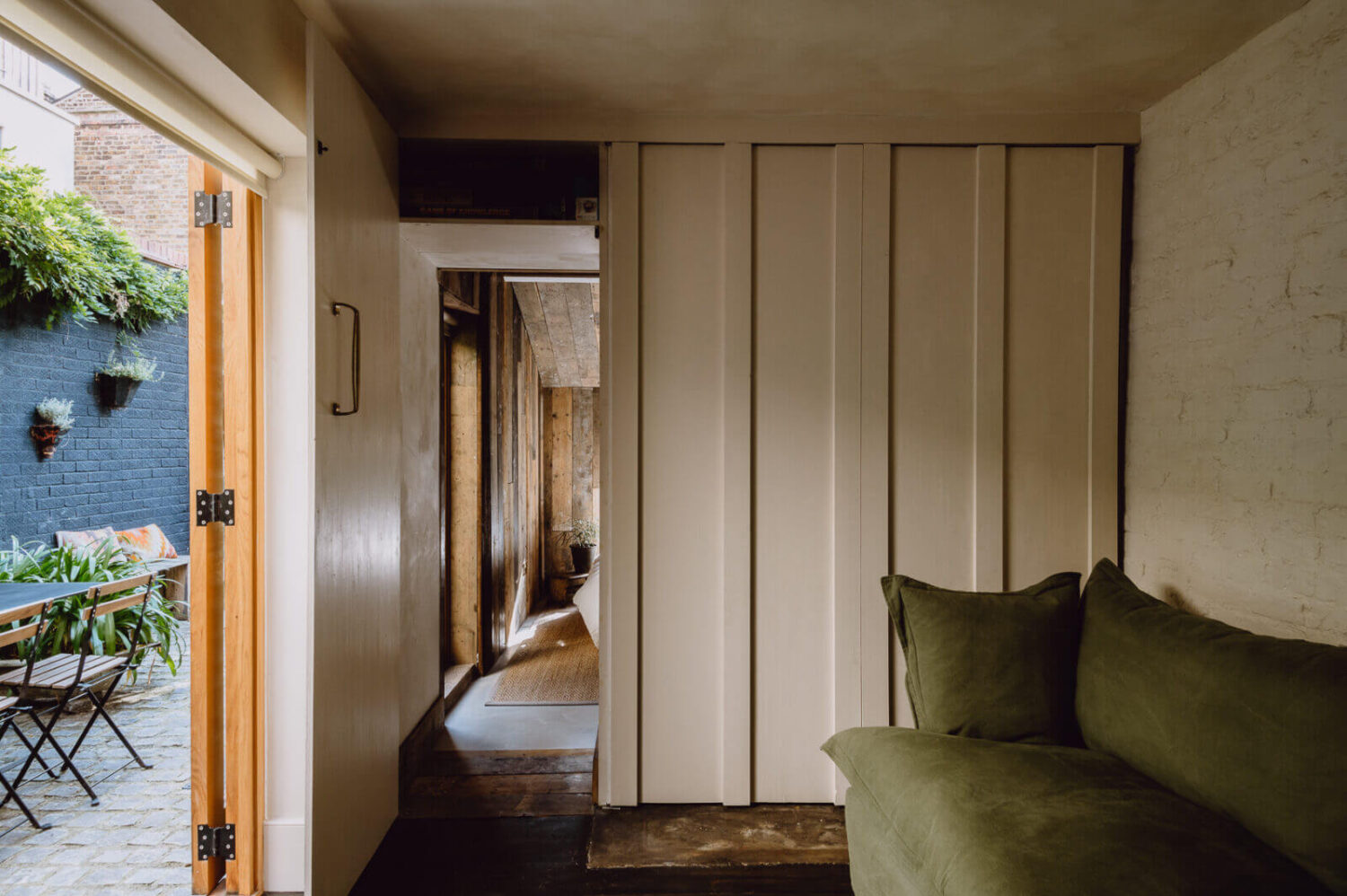 There are two more rooms on the ground floor, that are now used as extra sitting rooms but they would also be an amazing home office and bedroom.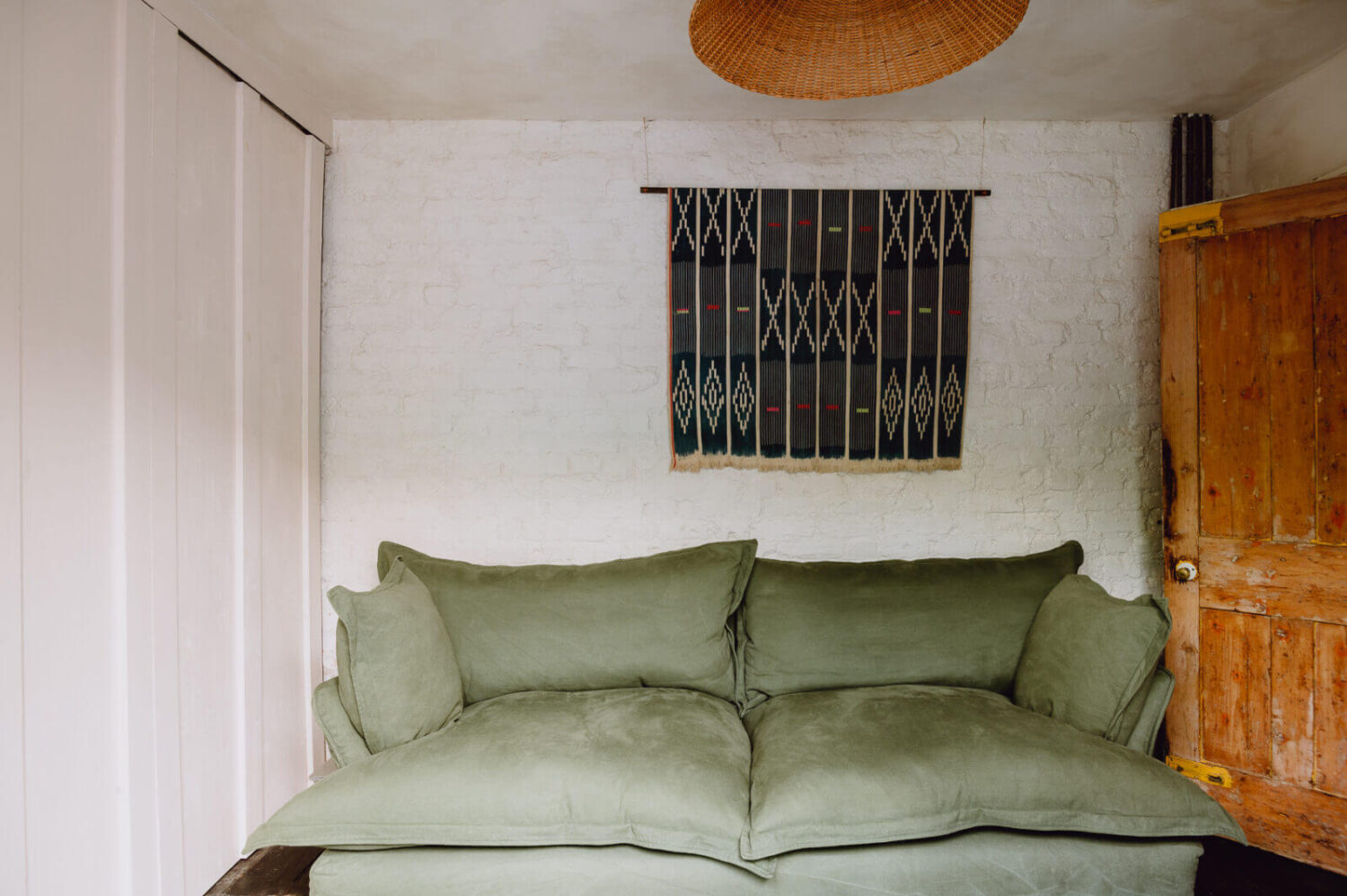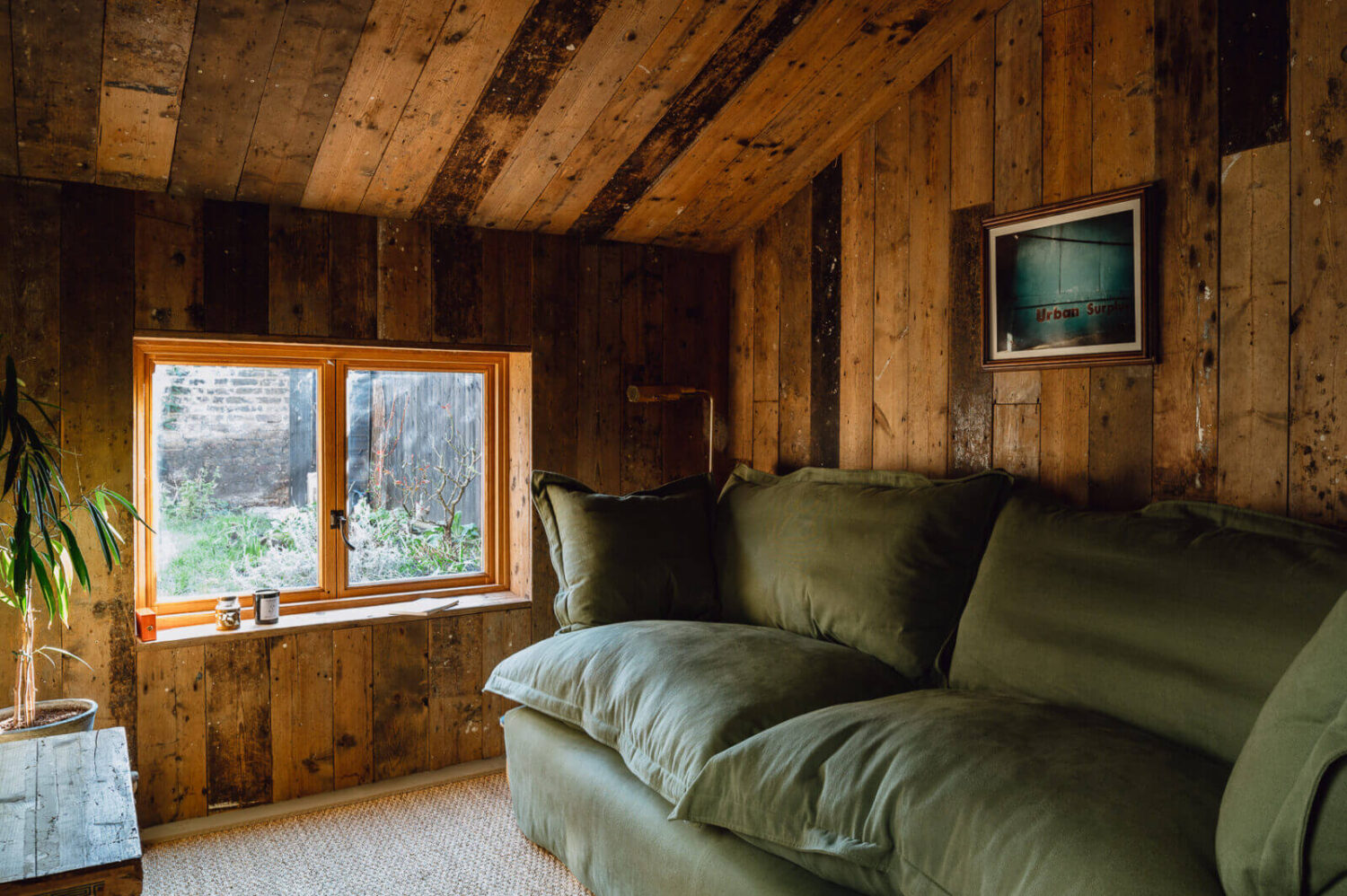 The back room is cladded in reclaimed timber planks to create a cozy cabin look.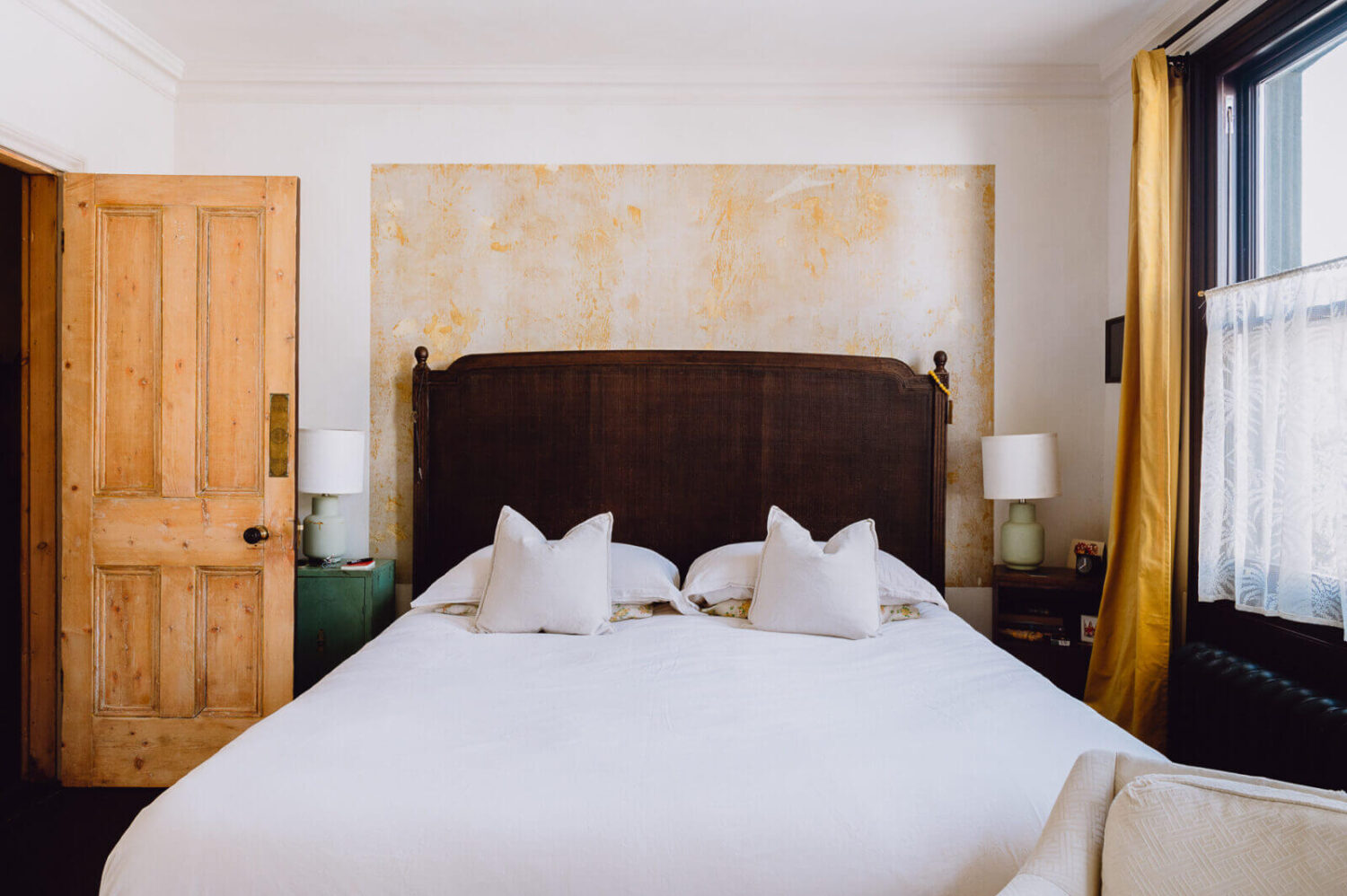 Upstairs are two more bedrooms. In the master bedroom the owners exposed parts of the original Victorian plasterwork to show the history of the house.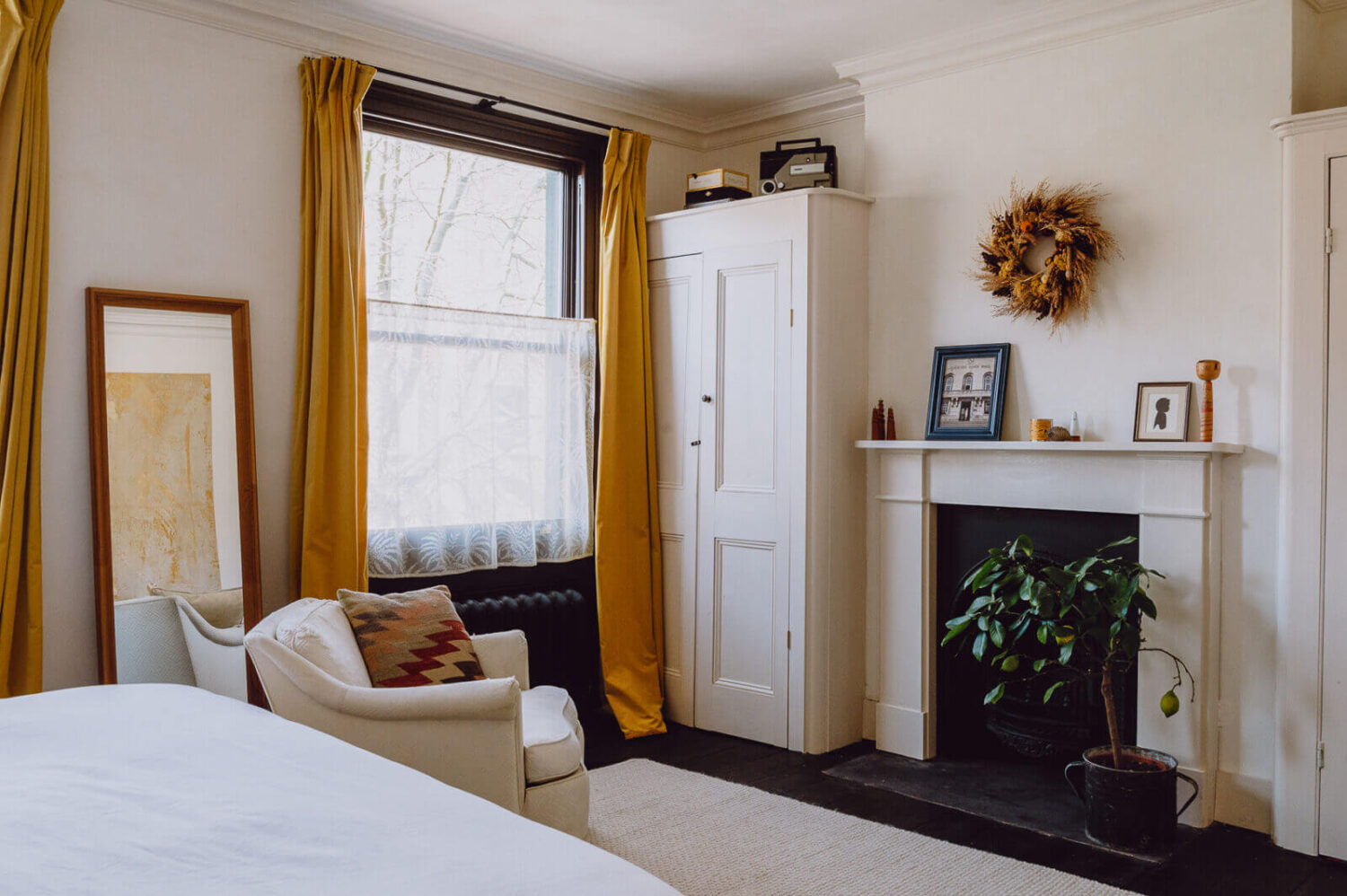 The rest of the walls are painted in "Raw White" by Bauwerk. Ochre yellow curtains add a warm color accent.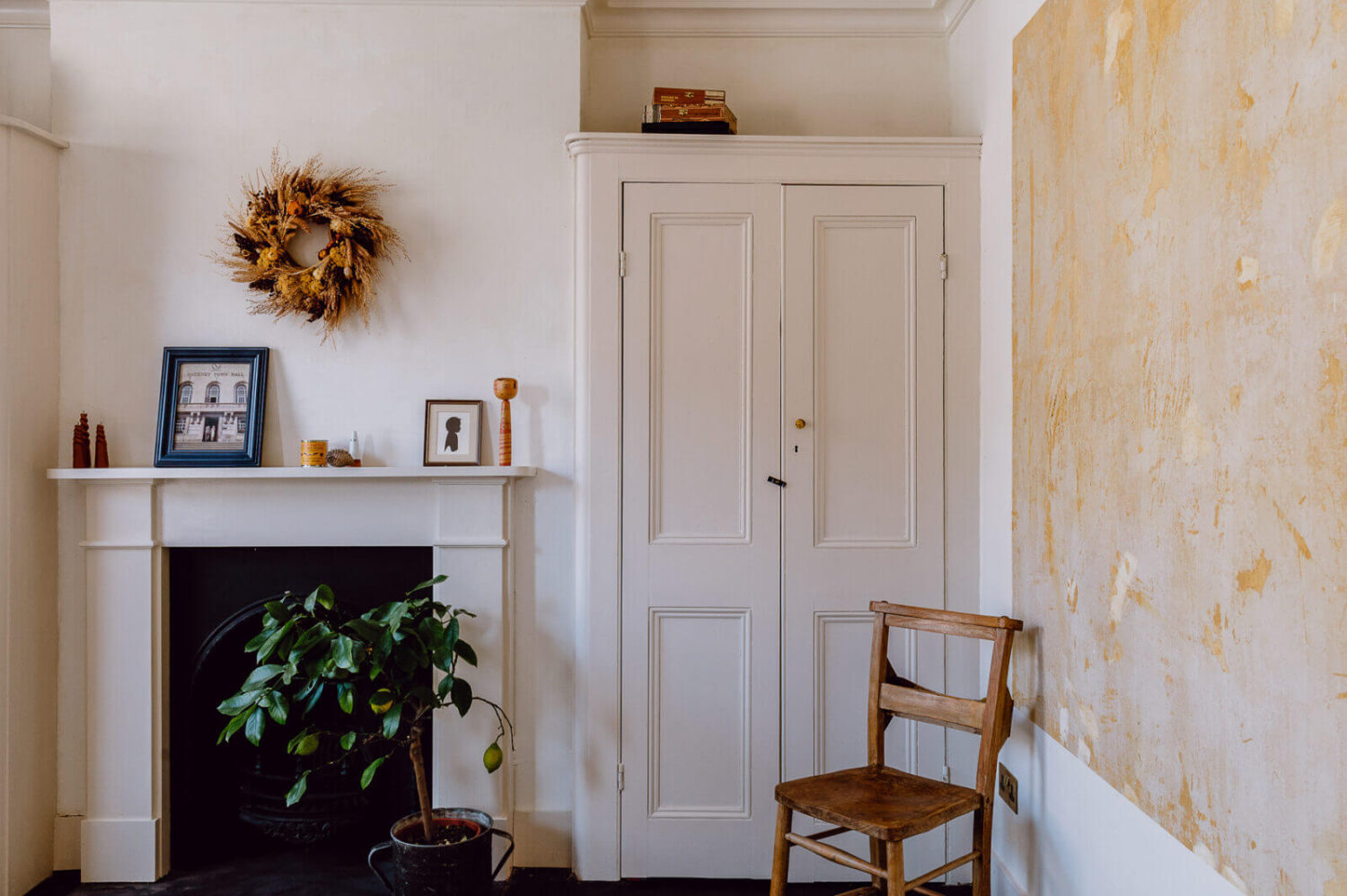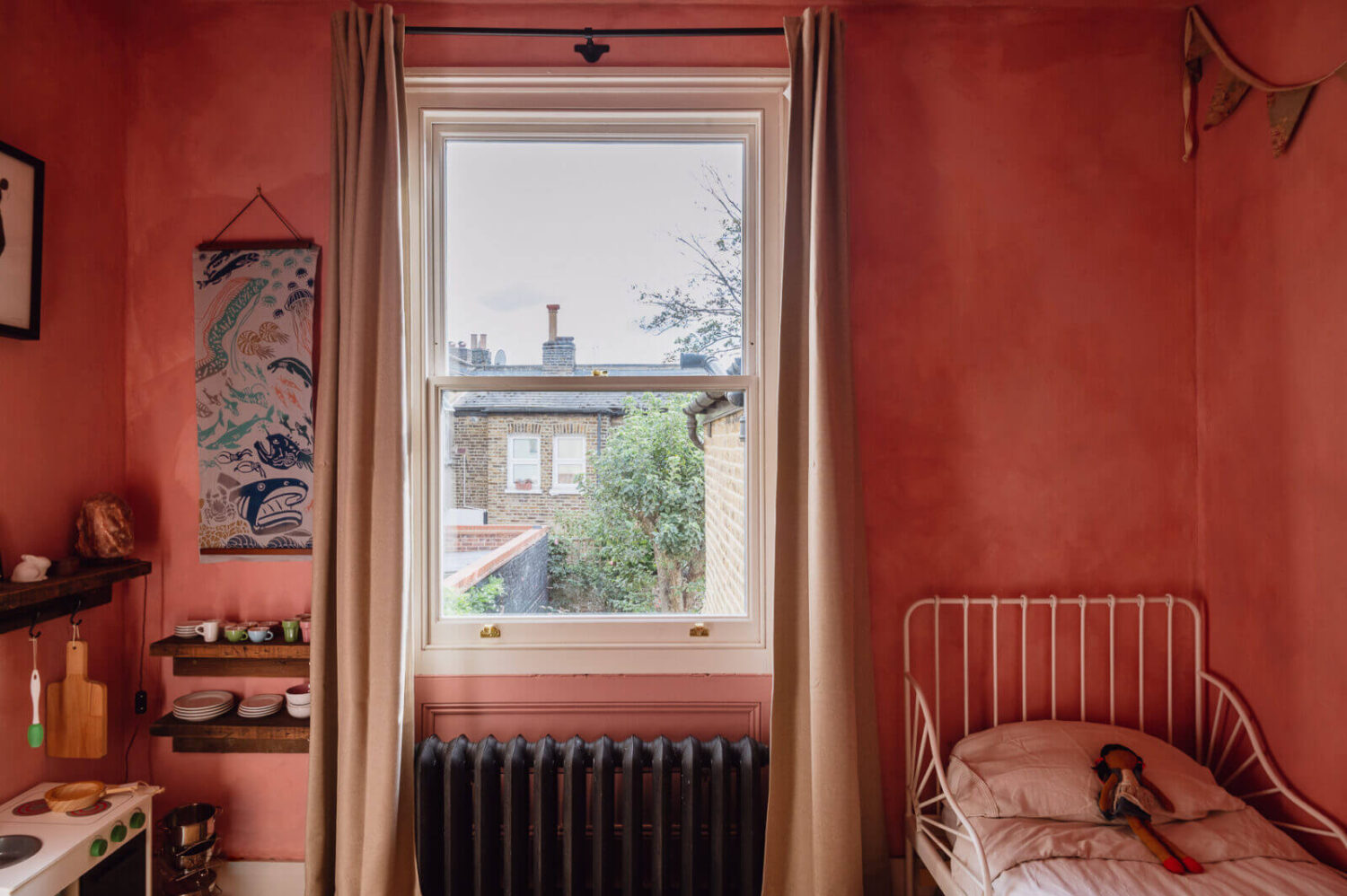 The second bedroom is now decorated as a bold kids bedroom where the walls are painted in limewash paint by Bauwerk called "Lotus".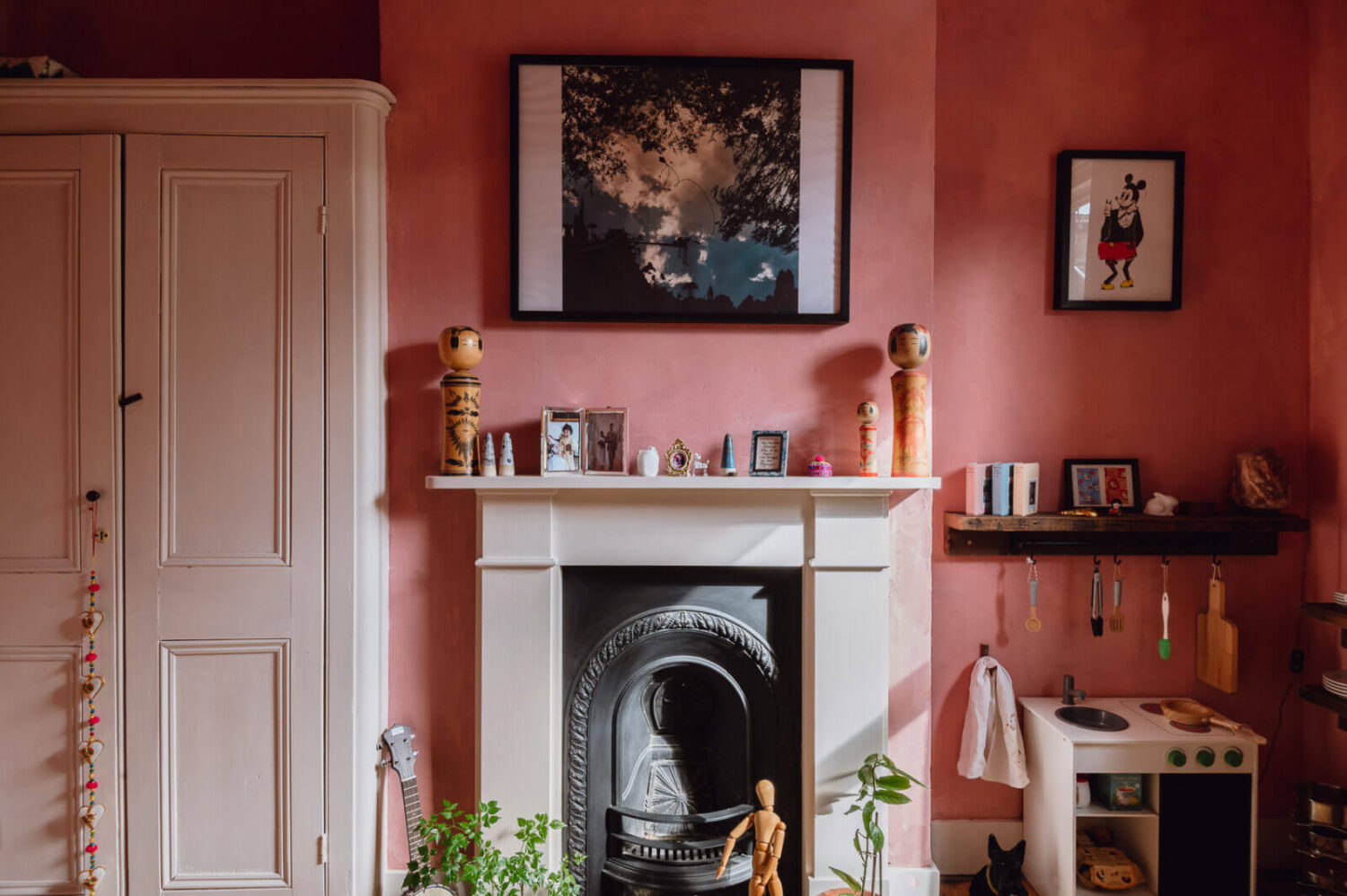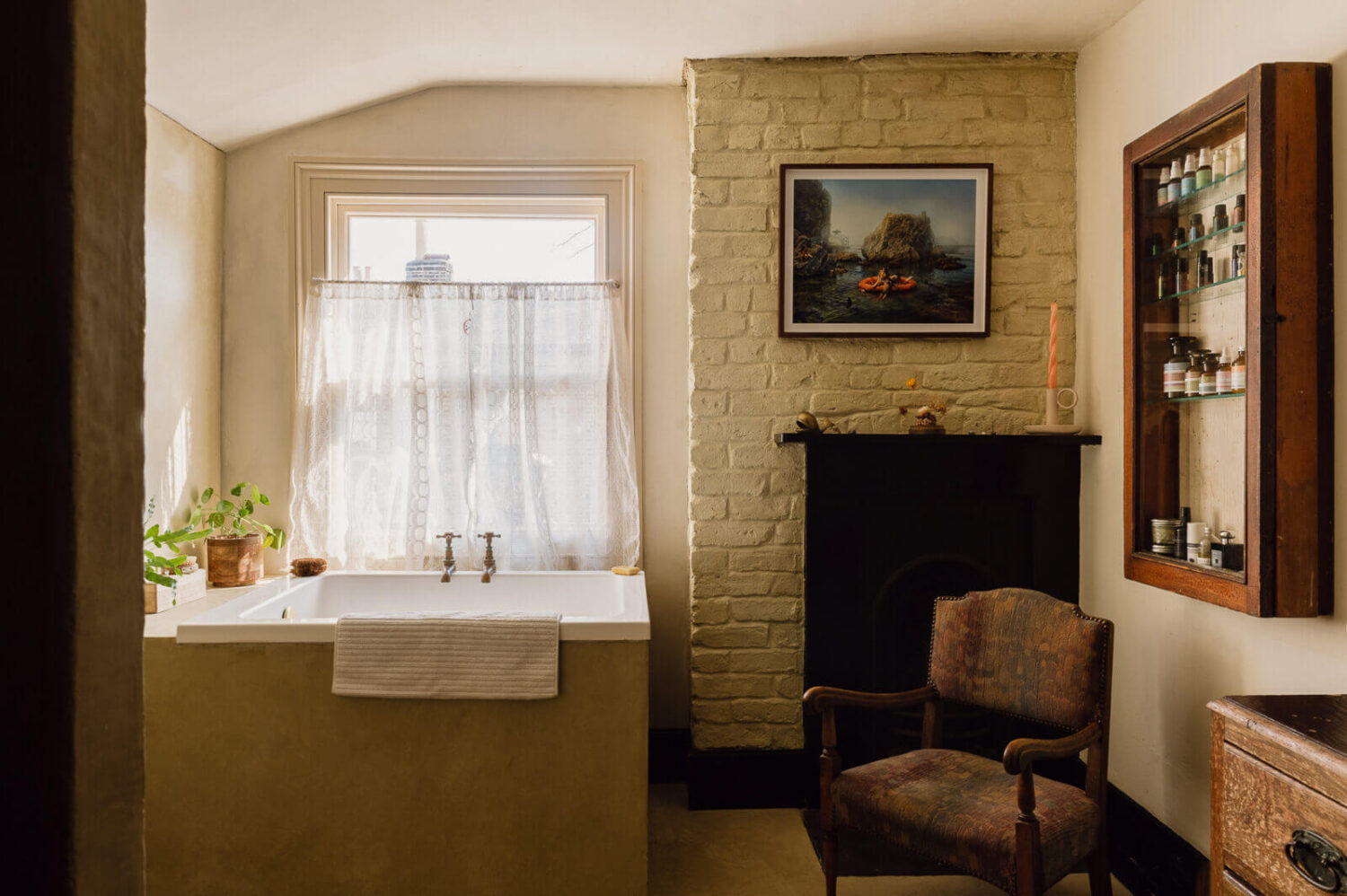 The bathroom is finished in Moroccan Tadelakt plaster which has a textured finish and it is waterproof.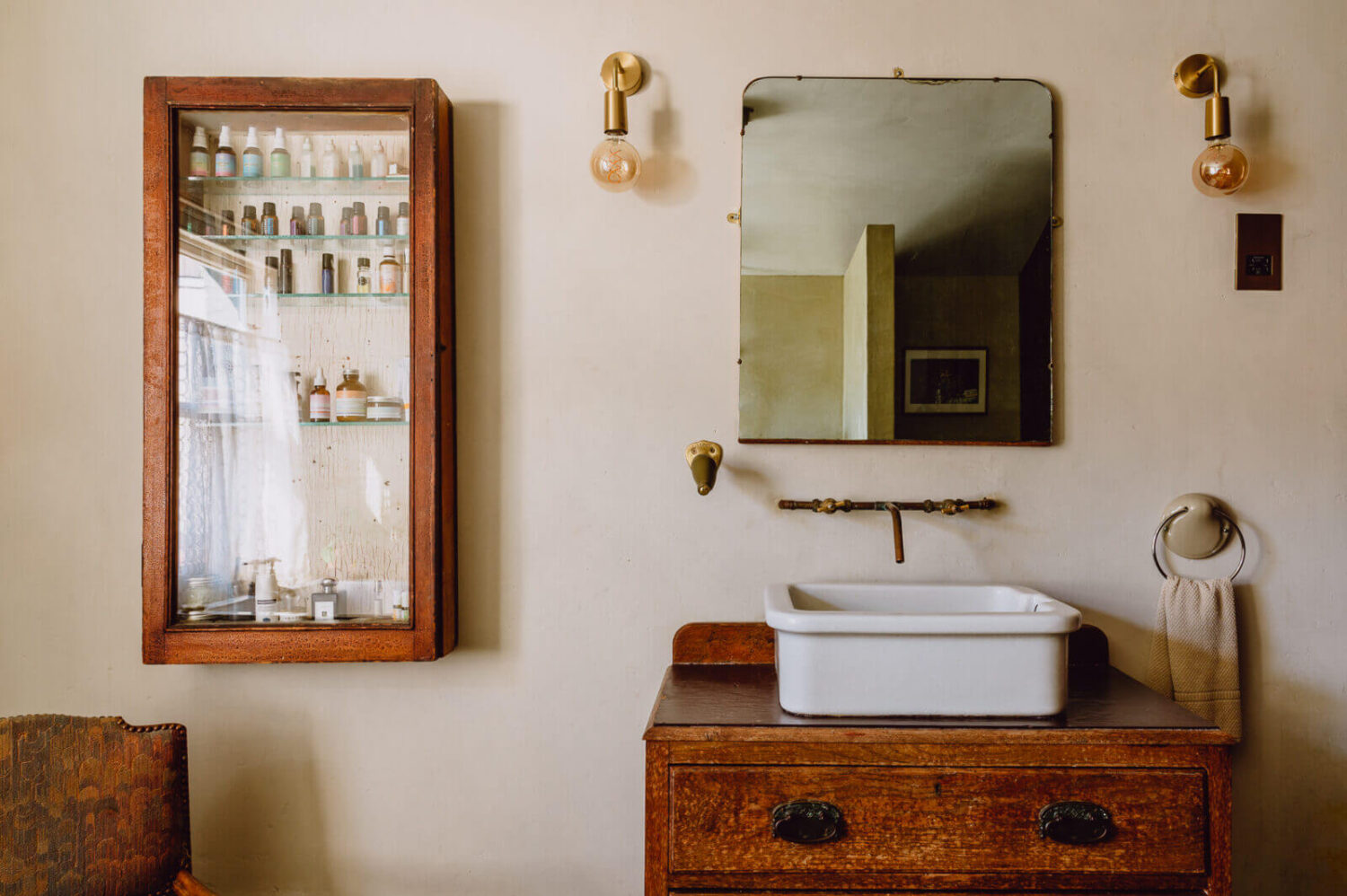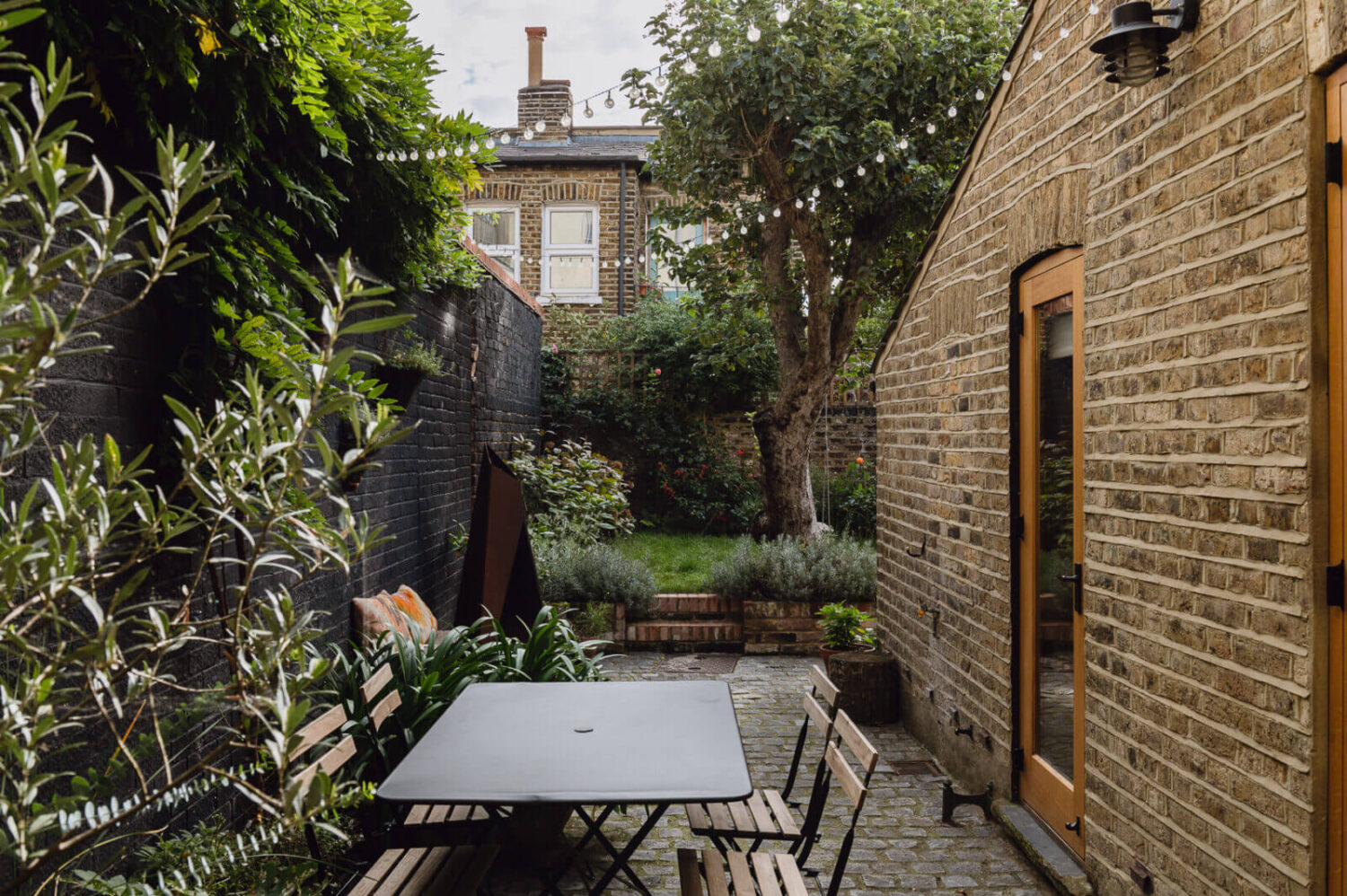 The garden runs from the front of the house to the back. It has a generous terrace for dinner parties and a stretch of lawn, established flowerbeds of hydrangea, ferns, and roses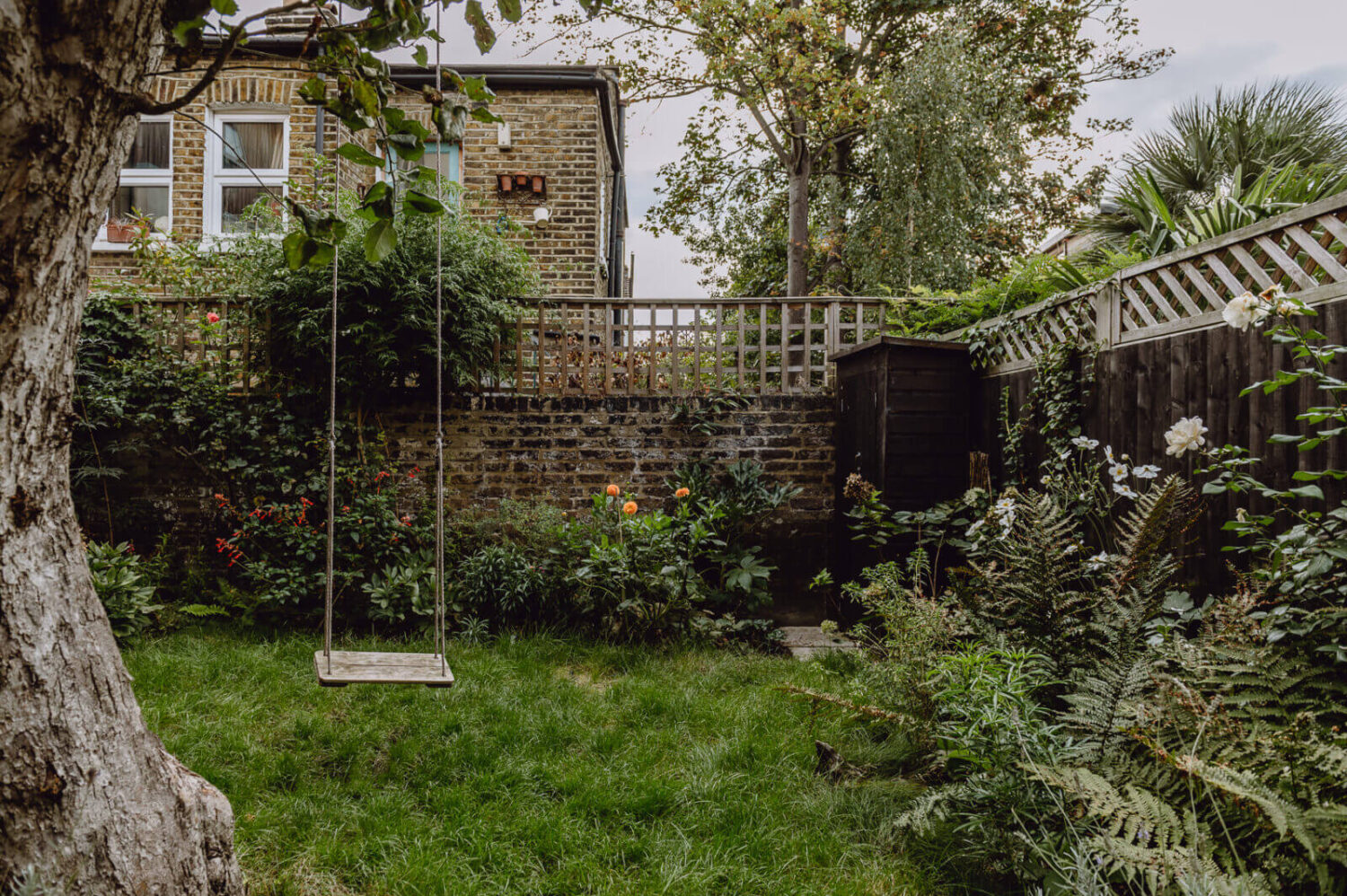 you can read more about the design proces of this home on the Green Shop House instagram page
photography by Inigo