A Pink Studio Apartment Styled Two Ways
Decorating a studio apartment can be tricky but with a little clever thinking you can turn a studio apartment into a beautiful little home. Today I'm going to show you a pink studio apartment decorated two ways. This studio apartment located in Stockholm is 28sq. meter and has a seperate kitchen space.
Both times this studio has been styled by Åsa Copparstad for Historiska Hem. The color scheme of pink walls in the living area and a grey kitchen has remained the same and this also counts for the warm wooden herringbone floor. In terms of decor though a couple of things have changed. Let's take a look!
Above you can see the studio apartment the way it's styled right now. A bedsofa by the window with a vintage table oppostie. Besides the pink wall colors there are also pink color touches on the bed with the bedspread and pillows.
Below you can see the studio apartment the way it was styled a couple of years ago. The first thing you notice are the wall-mounted shelves that include a desk area instead of a freestanding table.
In this version they create a large lounge space with a double bed with plenty of pillows and a comfy rug. Another noticable decor difference are the darker color tones. The studio decor above feels more like spring/summer styling and the one below is more suited for fall/winter.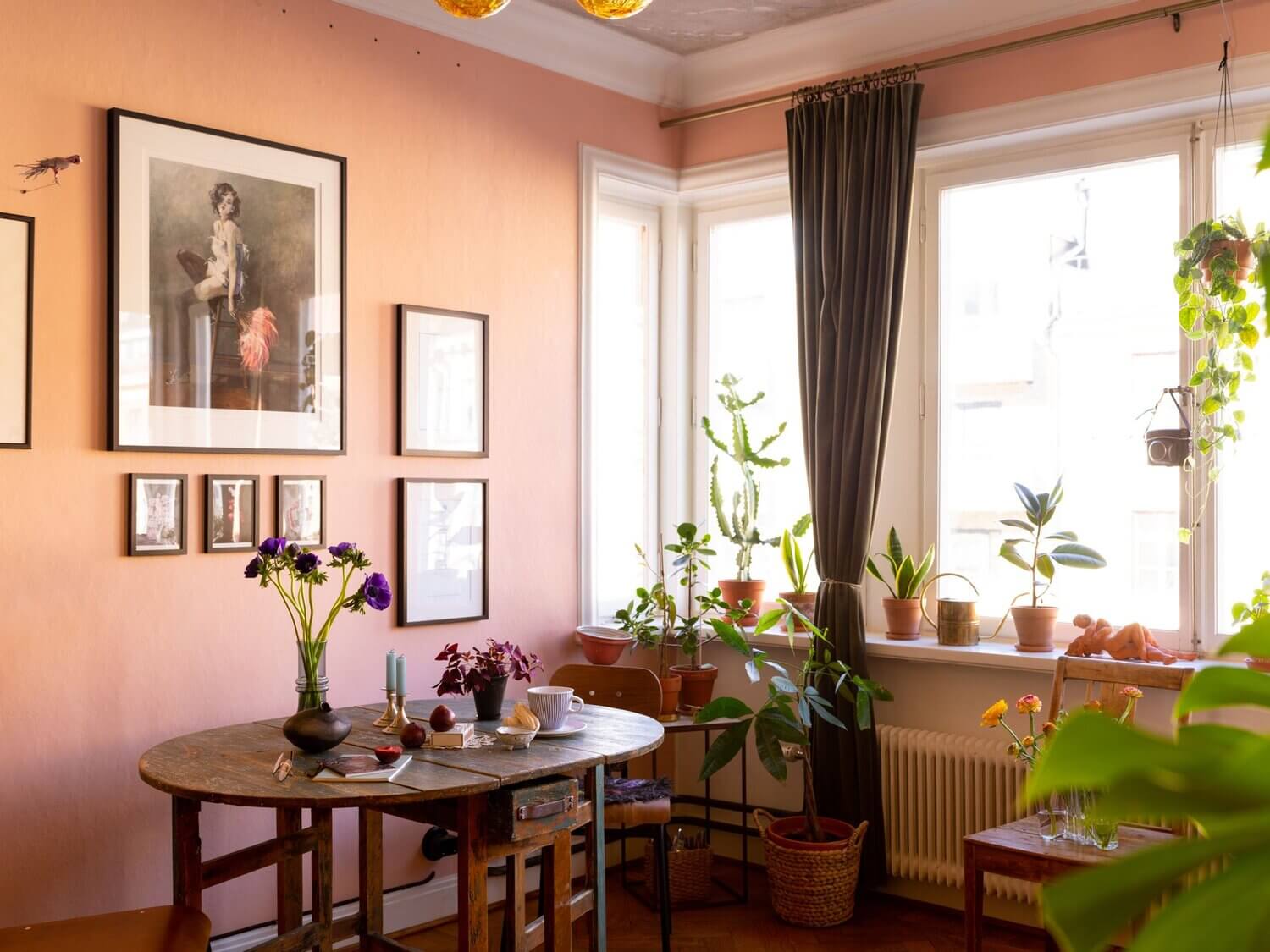 Above the lovely vintage wooden table and art pieces on the wall in the studio the way it's styled now.
Below a closer look at the shelves decorated with a music collection and plants. Plus the shelves also include a desk area.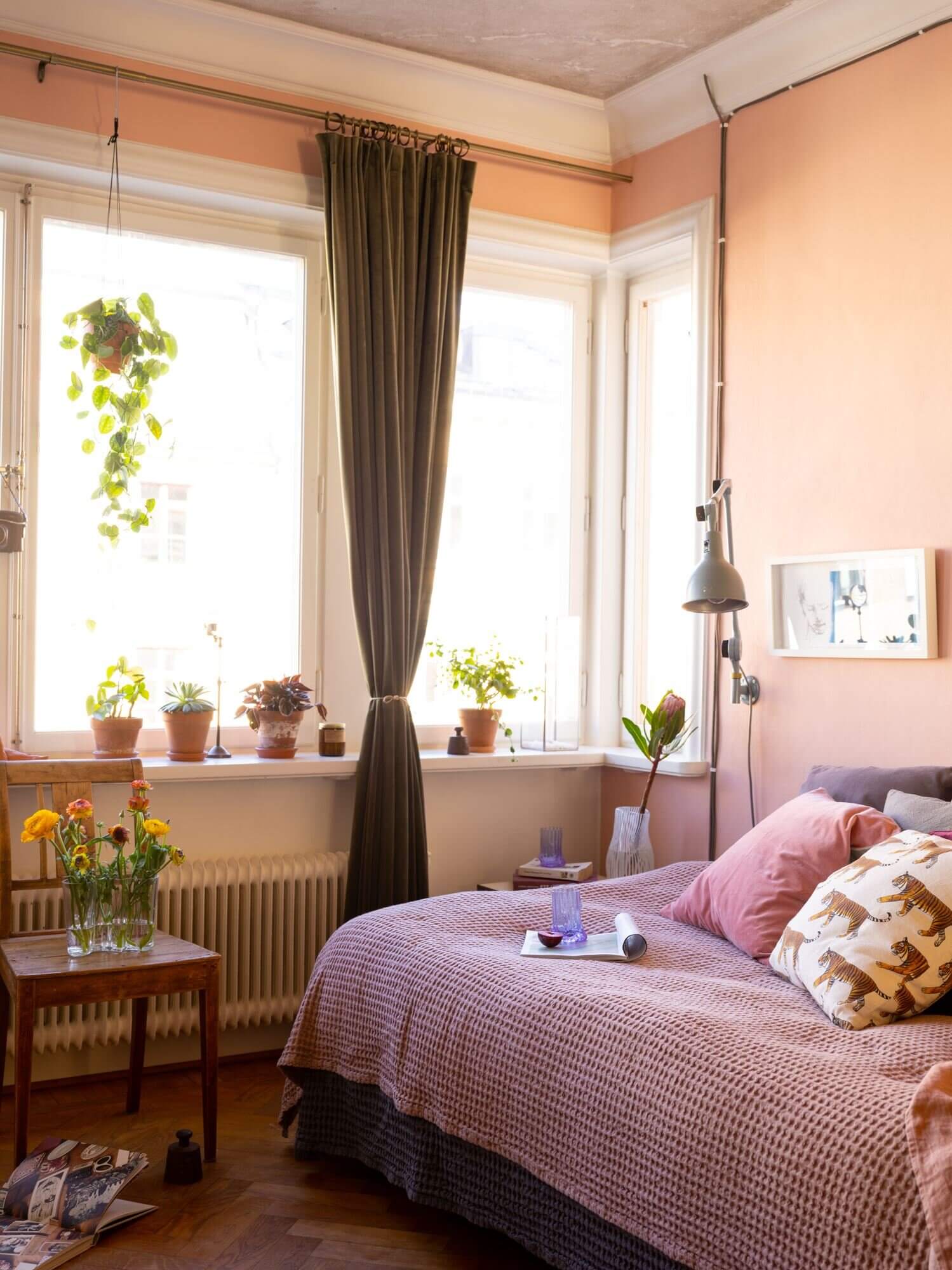 Above the pink walls are decorated with more pink tones in the textiles with a pink bedspread and pink & purple pillows
Below a calmer and moodier look with more grey and blue tones.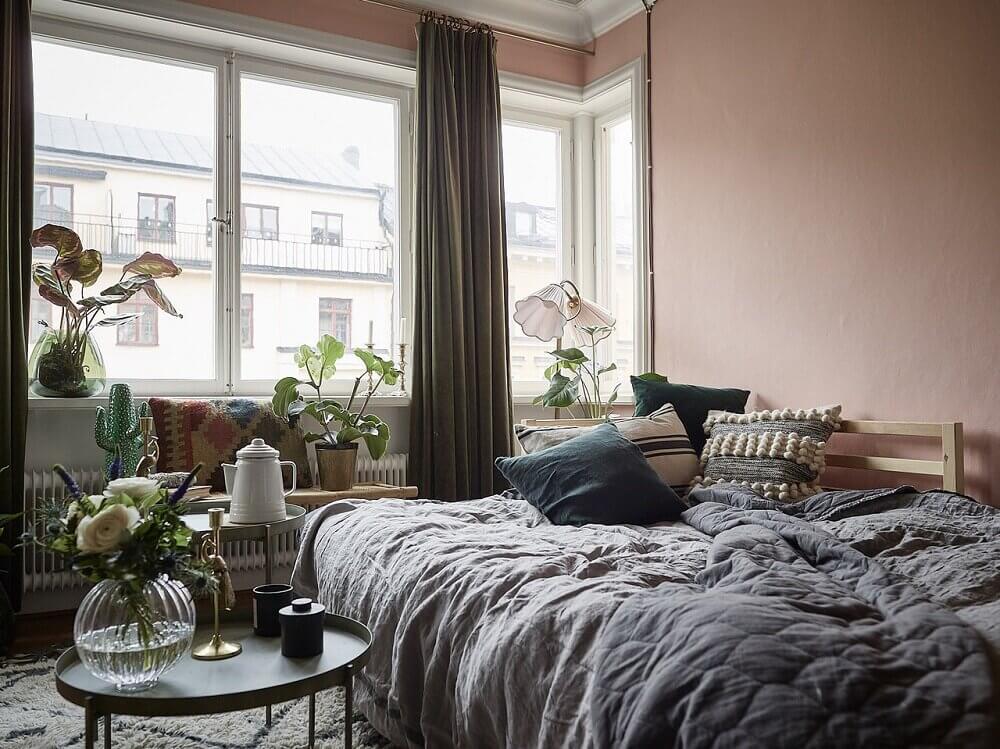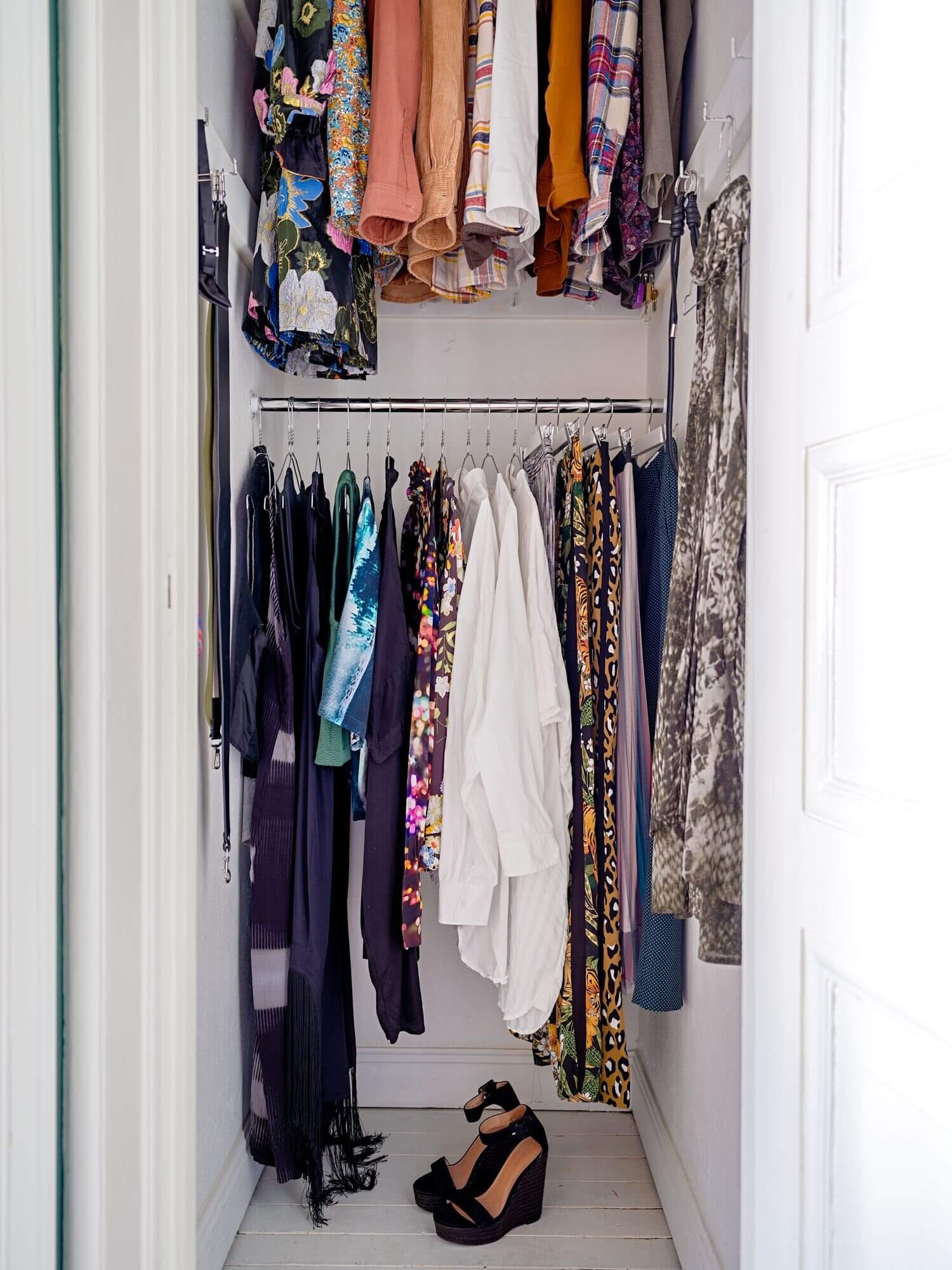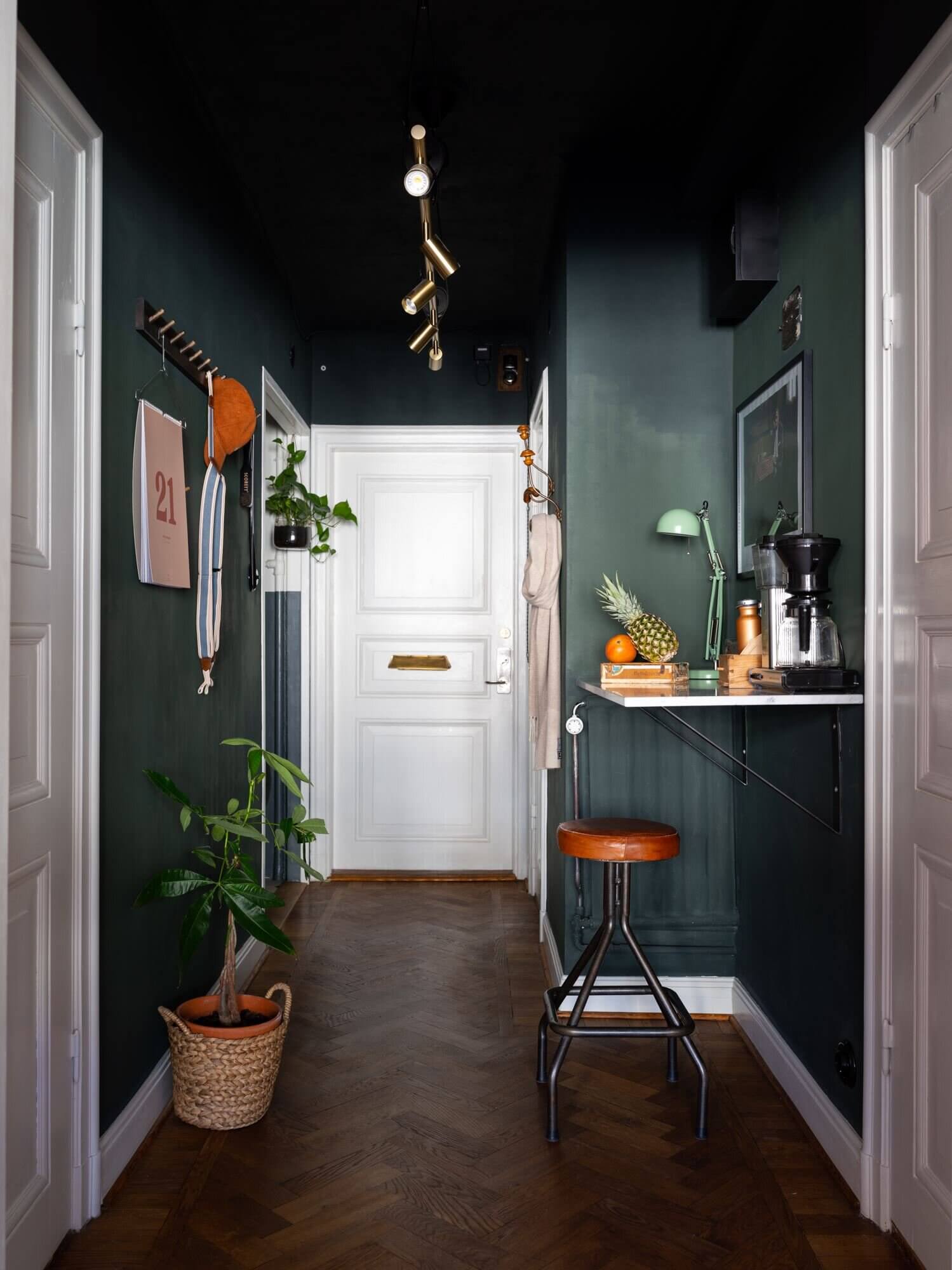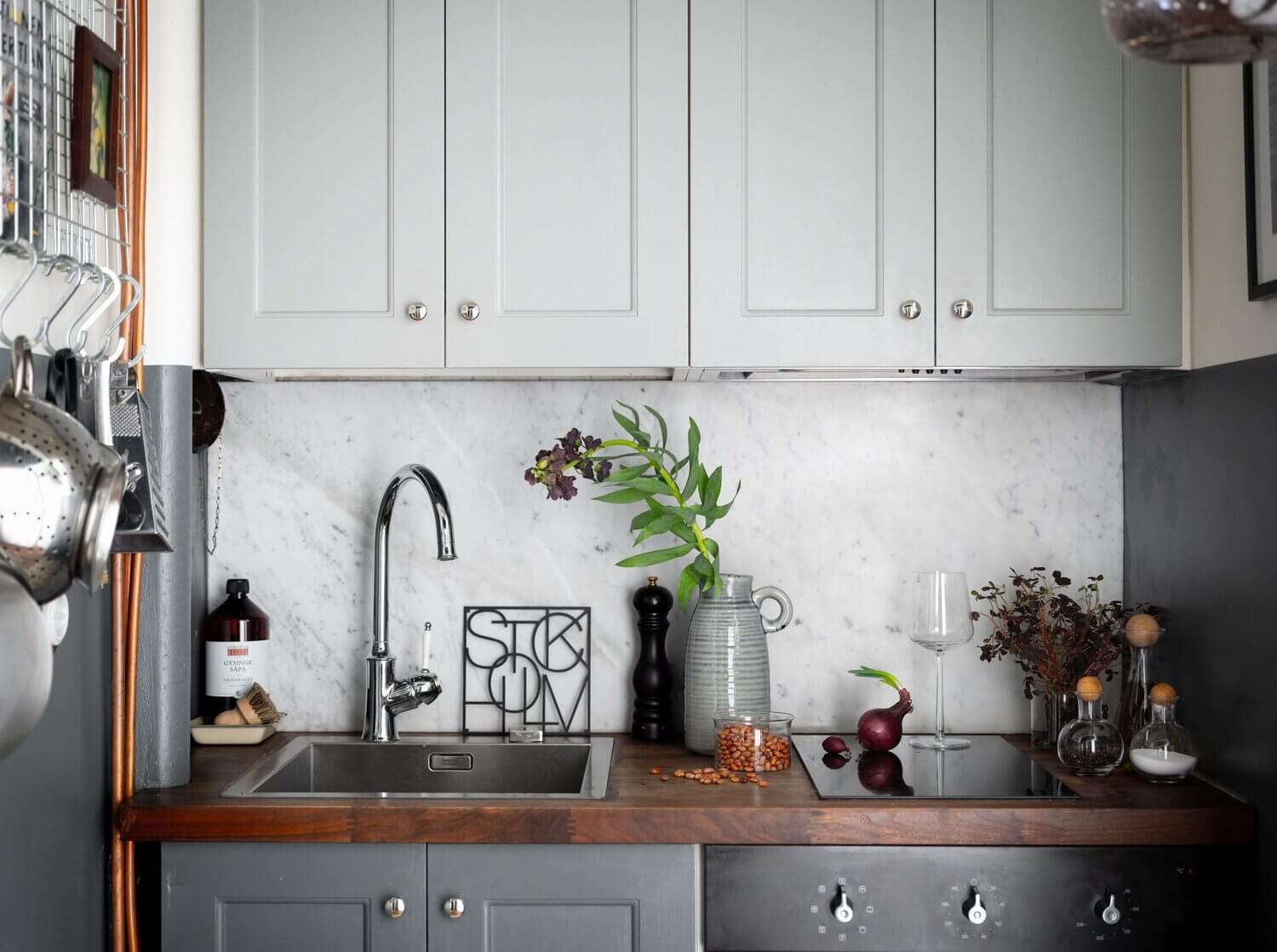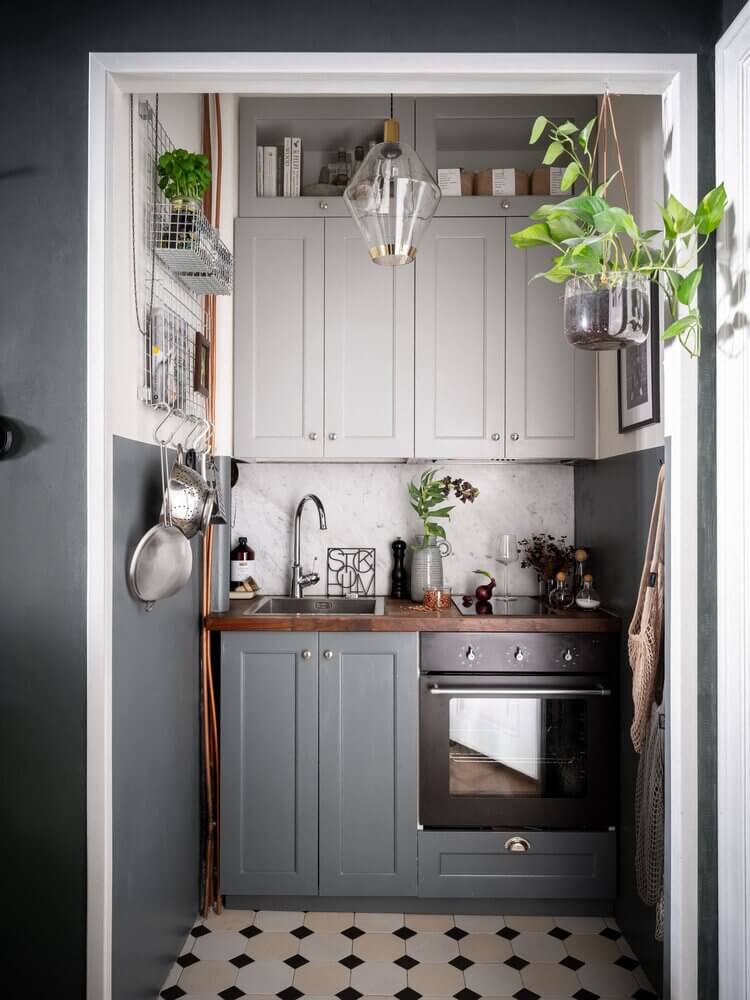 The tiny kitchen has remained fairly the same. The height of the room has been used perfectly with cabinets up to the ceiling. The walls have also been used with wire storage baskets.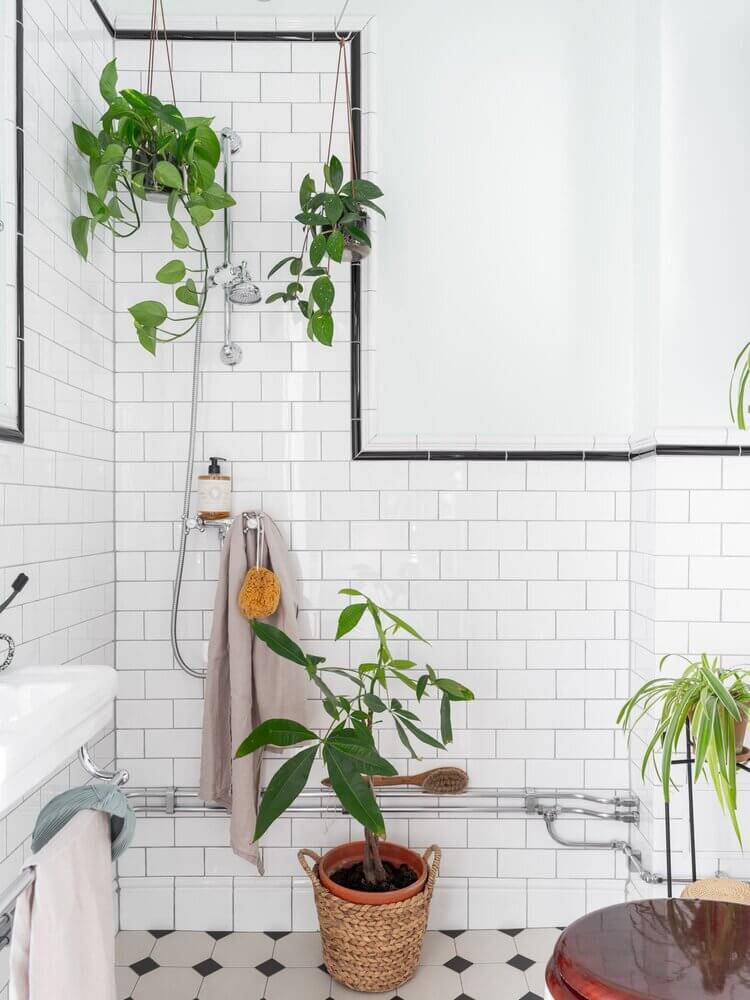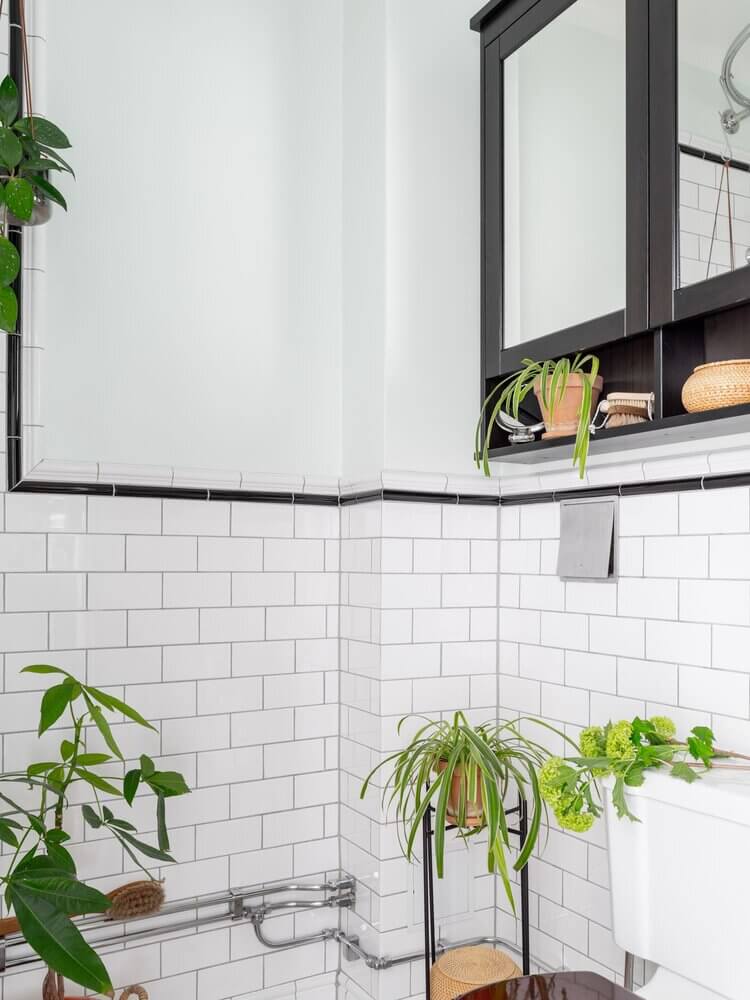 Which version do you prefer? I'm a big fan of the studio with the shelves because there the studio feels a bit warmer and cozier with all the textiles and plants. But you can decide your prefere style yourself.
The studio is now for sale at Historiska Hem (photos by Fredric Boukari)