A Serene Loft Airbnb in Tulum, Mexico
Over the years I have published some beautiful apartments in Tulum, Mexico designed by Terreo Studio. And this week they reached out to show me their newest creation and it is beautiful.
This serene loft apartment is located in the brand-new Altar building in the trendy La Veleta area in Tulum. Located just 8 minutes from the beach, this is the perfect place to stay. And luckily for all of us, you can rent this loft apartment on Airbnb.
The loft apartment is very spacious (950 sqft, 89 m2) and it has its own private green terrace with a small swimming pool.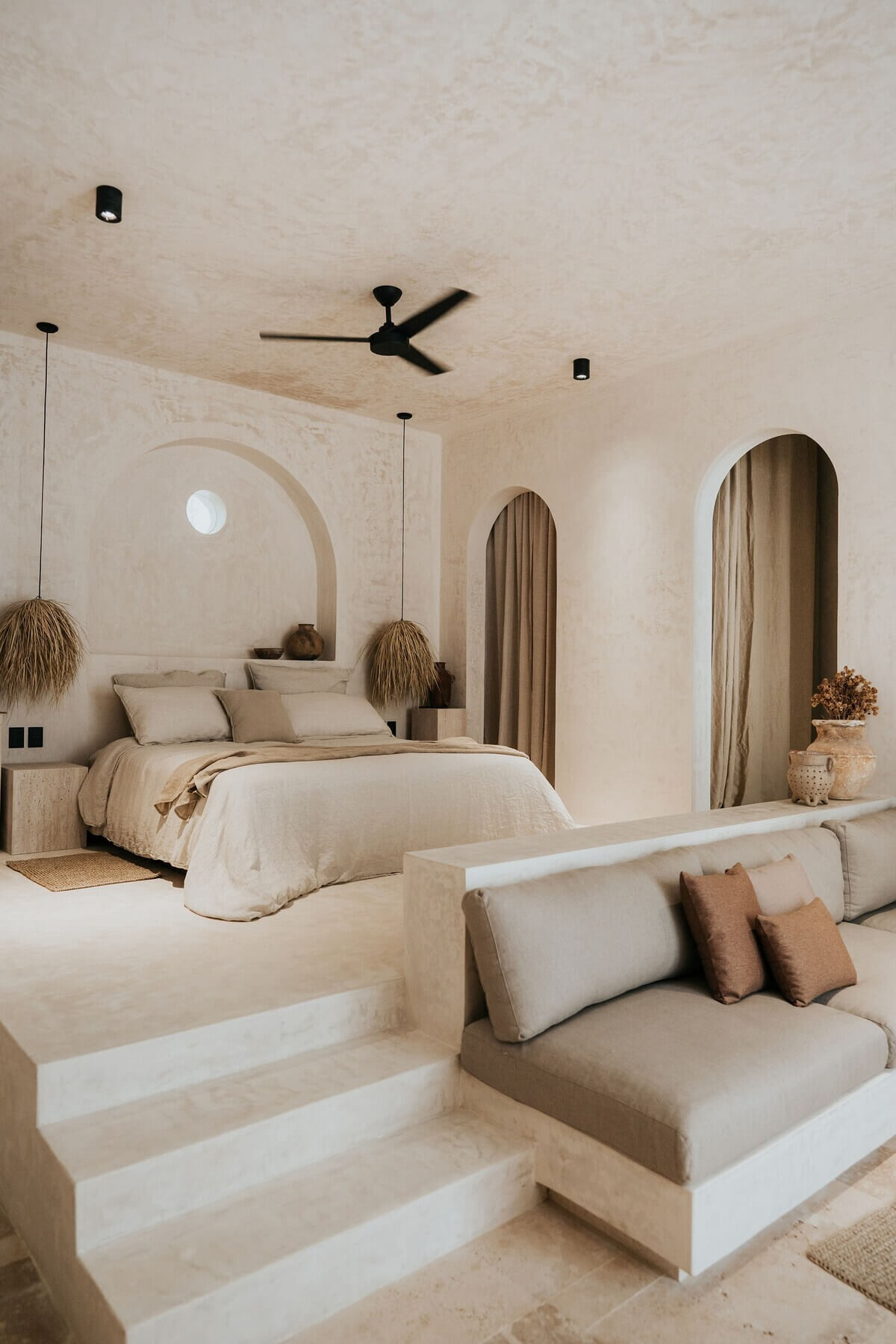 The loft is perfectly designed. Even though it's one big space they managed to create a clear living and sleeping area by raising the bedroom area. It's a simple but very effective way of creating separate zones in a loft.
The large L-shaped sofa with sand colored textile overlooks the small but green outdoor terrace.
Large steel-framed windows and doors bring the green outdoors inside. By opening up the doors you also create a large indoor/outdoor living space.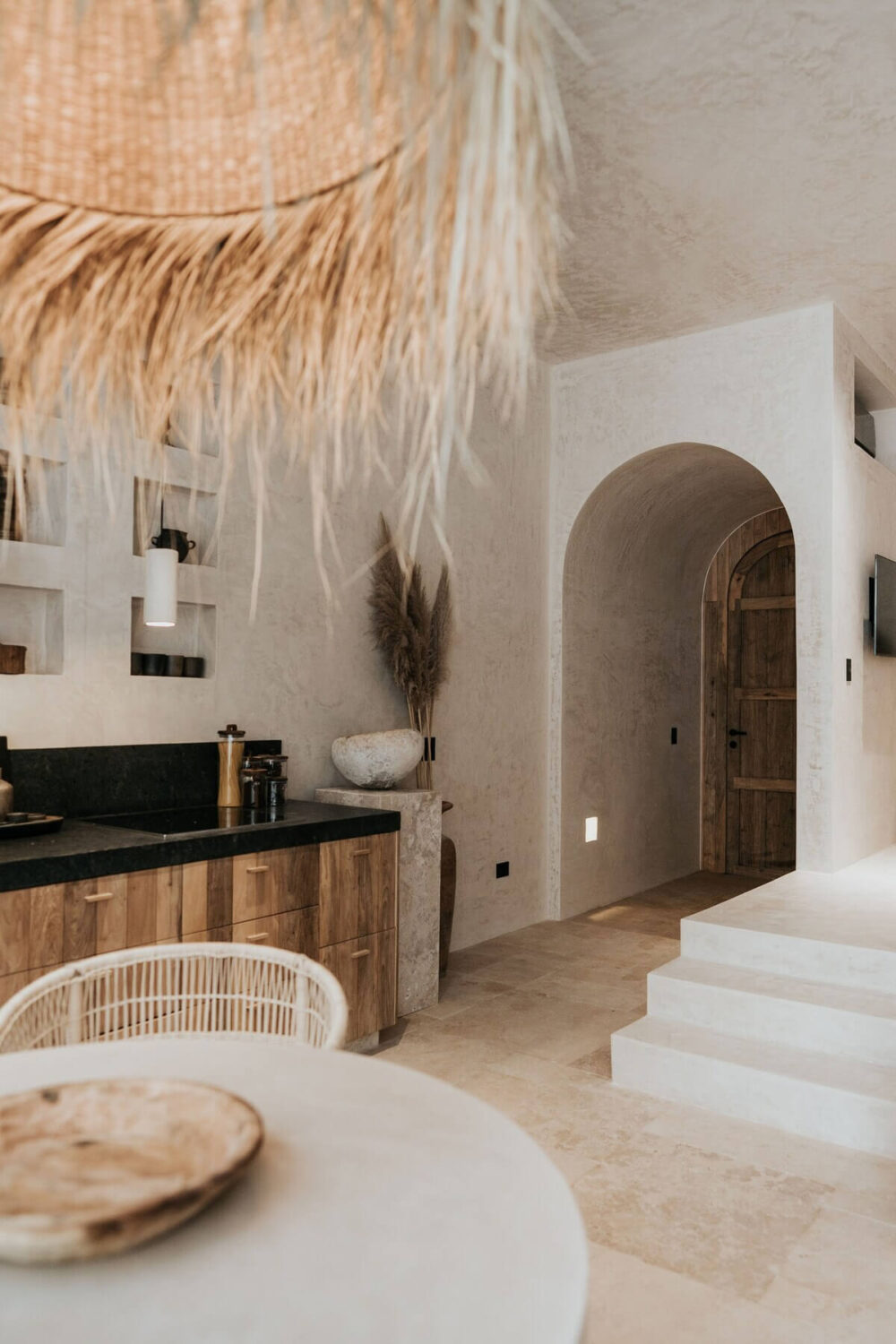 The natural color palette in this Tulum loft feels warm and inviting. The loft is also decorated with anitque Mexican pieces.
Arches are a recurrent architectural feature in this serene loft apartment. You can see it in the doorframes but also the niche above the bed and the bathroom window.
Outdoors is a lush private garden with a cozy seating area and a small saltwater swimming pool
This beautiful natural loft apartment in Tulum, Mexico can be rented on Airbnb.
photography by Conie Suarez Bravo: @coniesb @conie.weddings @spacesbyconie