A Beautiful Loft Airbnb in Tulum
In the popular Mexican holiday destination Tulum you will find many beautiful apartments that you can rent for the perfect stay. The Nordroom has already featured several of these Tulum rental apartments and this post shows you a beautiful loft in Tulum.
The loft is designed by architecture design firm Terreo Design, who have designed multiple beautiful serene and natural rental apartments in Tulum.
The living area is defined by the double-height floor-to-ceiling windows and a built-in sofa. These gorgeous large windows bring the outdoors in since the loft is surrounded by lush greenery.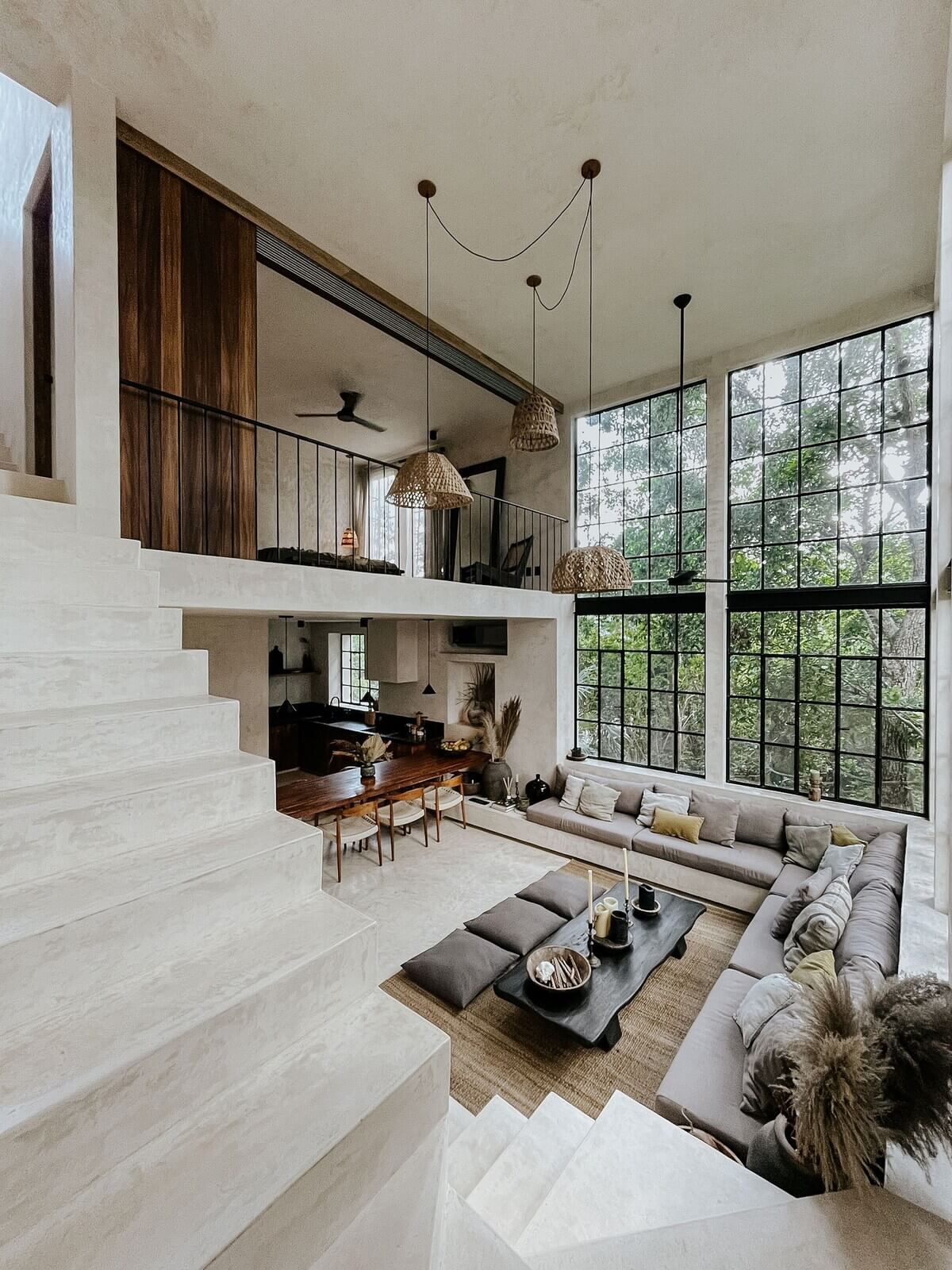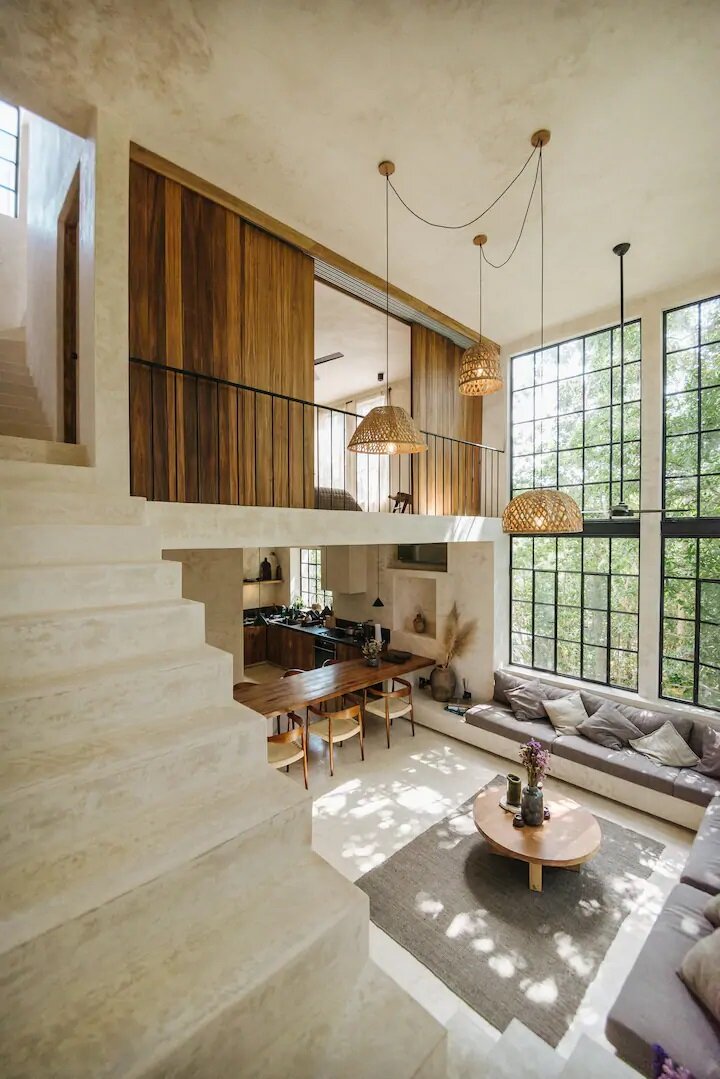 Subtle gray tones in the textiles are combined with natural materials like wood and rattan.
Architecture and design come together in this stunning loft apartment. The combinaton of clean lines with warm natural materials is simply beautiful.
The loft also has a roof terrace with a small swimming pool.
You can rent this beautiful loft apartment in Tulum on Airbnb.
photography by Conie Suarez Bravo: @coniesb @conie.weddings @spacesbyconie