A Lovely Natural Apartment in Sweden
Last year, I had the pleasure of showing the Helsingborg apartment of Hannes Mauritzson on The Nordroom. His beautiful apartment caught my eye on instagram and luckily he gave permission to share his lovely home here on the blog.
And now, Hannes is starting a new adventure and he is therefore selling his home in Helsingborg. And this means, we now have more pictures of this beautiful home to fall in love with.
His elegant apartment lies in an Art Nouveau building from 1907 in the historic center of Helsingborg. The 91m² apartment has large light rooms with classic elements and beautiful Scandinavian design.
The living room is decorated in a classic natural look. The white glazed wooden floors, white wood panels, and ceiling ornaments are combined with oat shade walls and furnishings in a mixture of styles.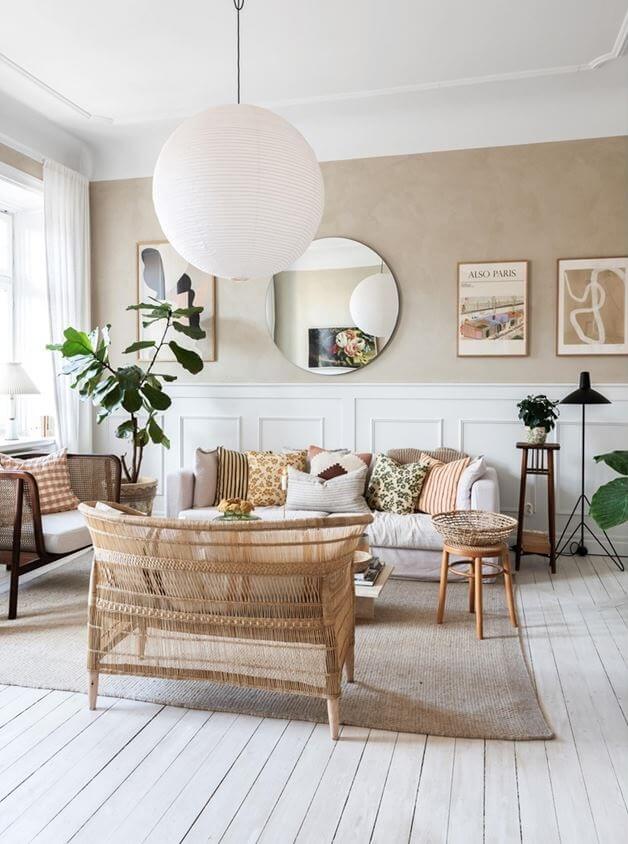 Next to the living room is this large kitchen which is perfect for entertaining. It might be tempting to choose a kitchen island in a kitchen as big as this. But I like that the kitchen cabinets have been placed on the long wall which opens up the room. Therefore there is now plenty of space for a large dining table.
The gray kitchen cabinets are combined with Carrara marble worktops. The wall is tiled to the ceiling and the lack of upper kitchen cabinets make this kitchen feel even more spacious.
The industrial window between the kitchen and the hallway adds more natural light. And it's a nice design feature.
The limepaint walls in a beige tone create a serene bedroom look. Layered textiles and a beautiful cane headboard by Jotex add warmth.
From the bedroom you enter a small extra room with bay window that is now used as a home office.
The apartment has two balconies overlooking the historic center of Helsingborg.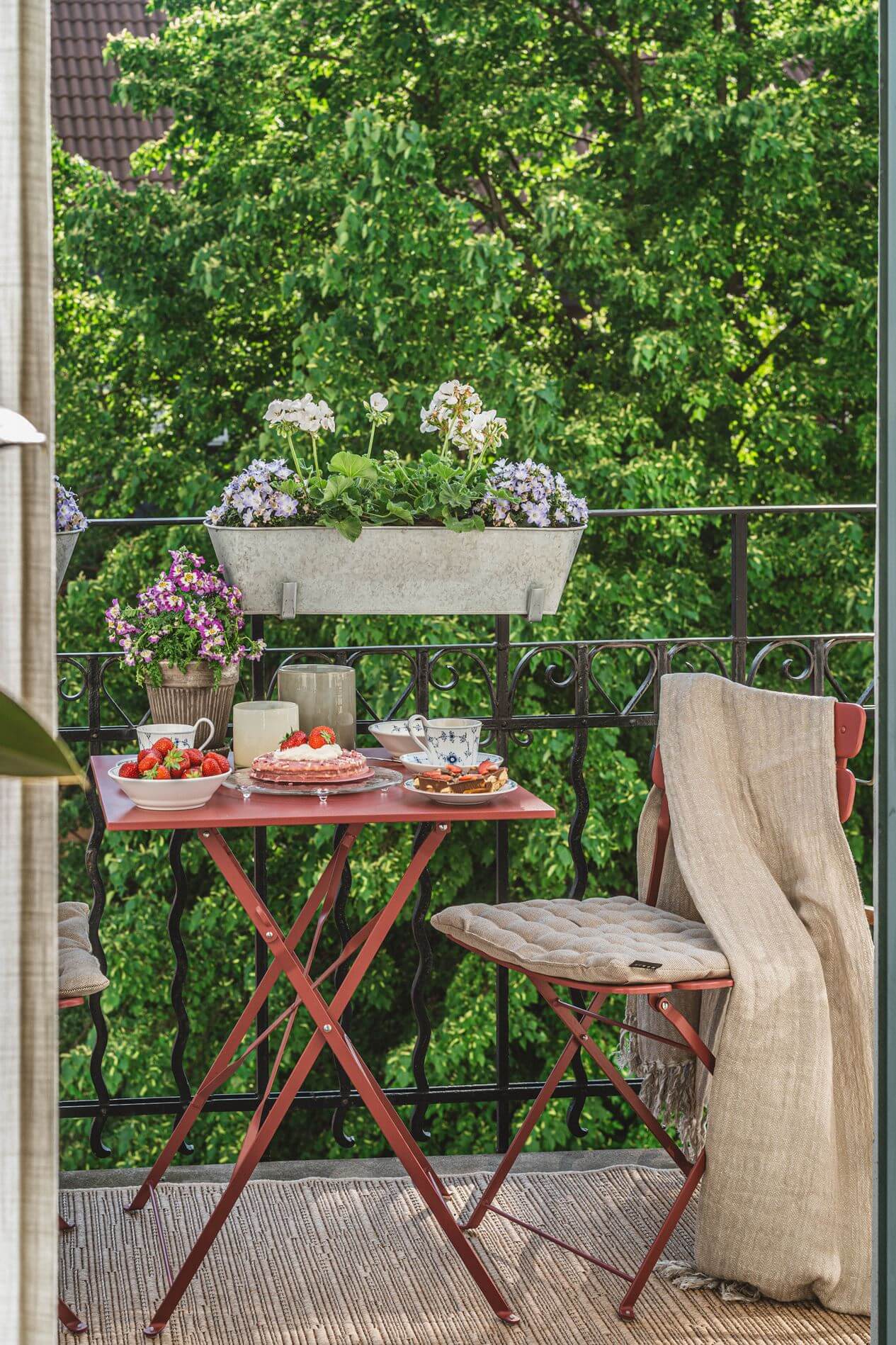 The home of Hannes Mauritzson is now for sale at Bjurfors Skåne. Click here to see the previous blog post of Hannes' home with even more detailed images of this beautiful home.