A Light Scandinavian Loft Apartment
It's been a week of calm and natural interiors. And today's blog post is another calm but very beautiful home. This loft apartment of 67m² is located in a historic building (dated 1907) in Gothenburg.
There is a real feeling of space in this loft, and that is thanks to the 4 meter high ceilings. Large floor-to-ceiling windows flood the loft with natural light.
The color palette is calm with gray and white tones, but some wooden elements and the mustard yellow dining chairs add some warmth and color to the loft.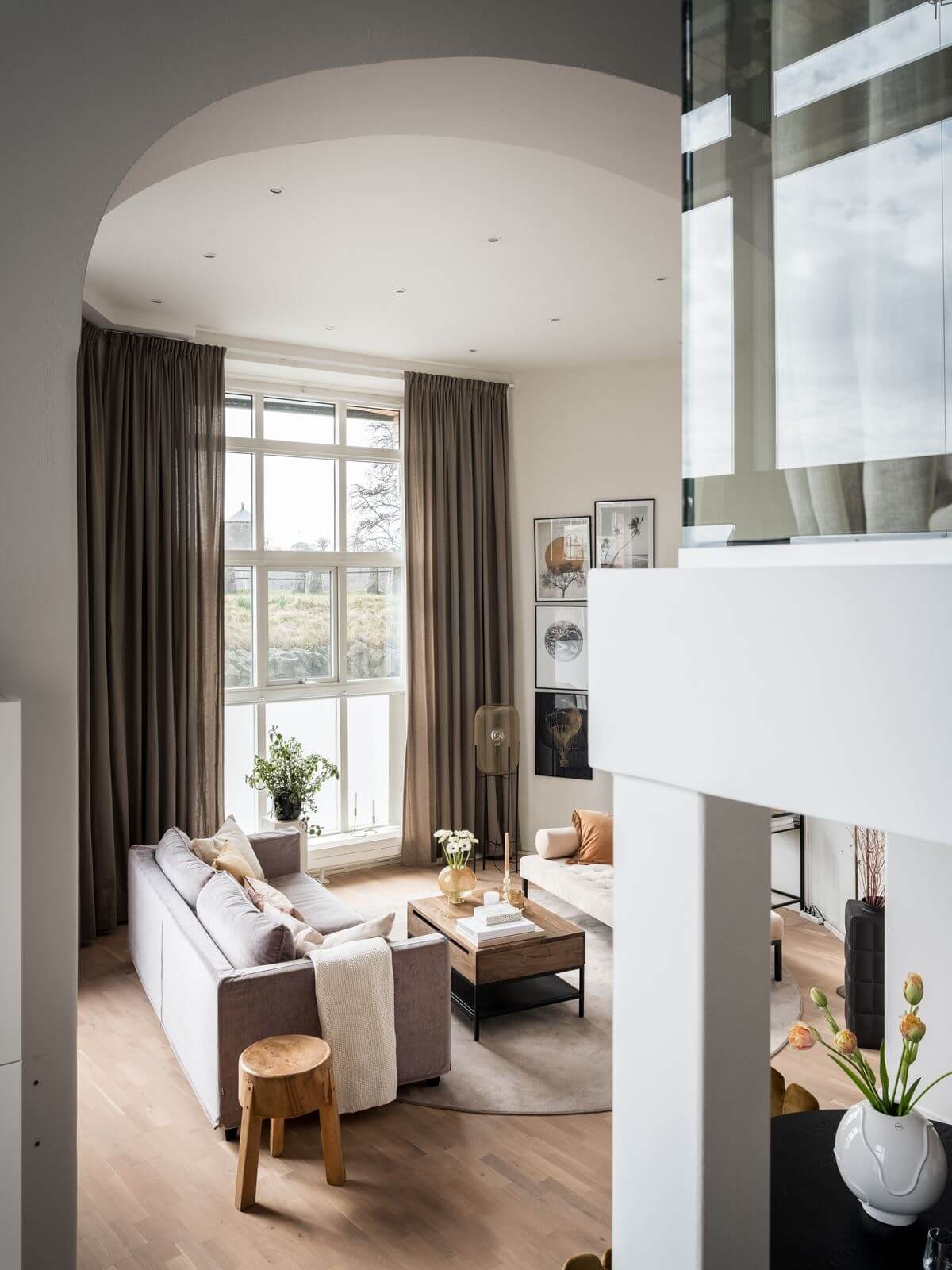 The beautiful high ceilings make this loft feel larger than it actually is. I like the combination of round and square forms in this apartment, which makes the interior more dynamic.
A daybed creates extra seating places, but it feels less cramped than a normal sofa or chair.
Above the kitchen a loft area has been created which is now used as a sleeping loft. The glass walls at this sleeping loft make sure it still gets natural light but it's also a separate space in the loft.
The hotel-style bedroom is light but private, thanks to the glass wall from which you overlook the living space but you can also look outside.
Warmth has been added with the textiles, on the floor is a light gray carpet and in the bedding and curtains warm color accents have been added.
The bedroom is big enough for a workspace and on the opposite side is also a walk-in-closet, which is not pictured, but provides all the storage space that you need.
The bathroom is simple, but pretty spacious and also stylish.
photography via Bjurfors Gothenburg