A Pink Living Room in a Scandinavian Apartment
In the Södermalm area of Stockholm, two small apartments have been combined to create a bigger family home. The original homes must have been extremely small because the current apartment is still only 55 square meters.
The apartment has been decorated in soft color tones and typical Scandinavian furniture. It has a generous open-plan living room and kitchen painted in a soft pink hue, adding a cheerful tone to the room.
A large room at the back of the house has been divided into two to create a master bedroom and a kids bedroom. Despite the small size, it's a lovely family home.
The walls in the open plan living room and kitchen have been painted in Jotun's "Ballet". It's a wonderful hue that looks great in combination with the whitewashed wooden floor and the Scandinavian design.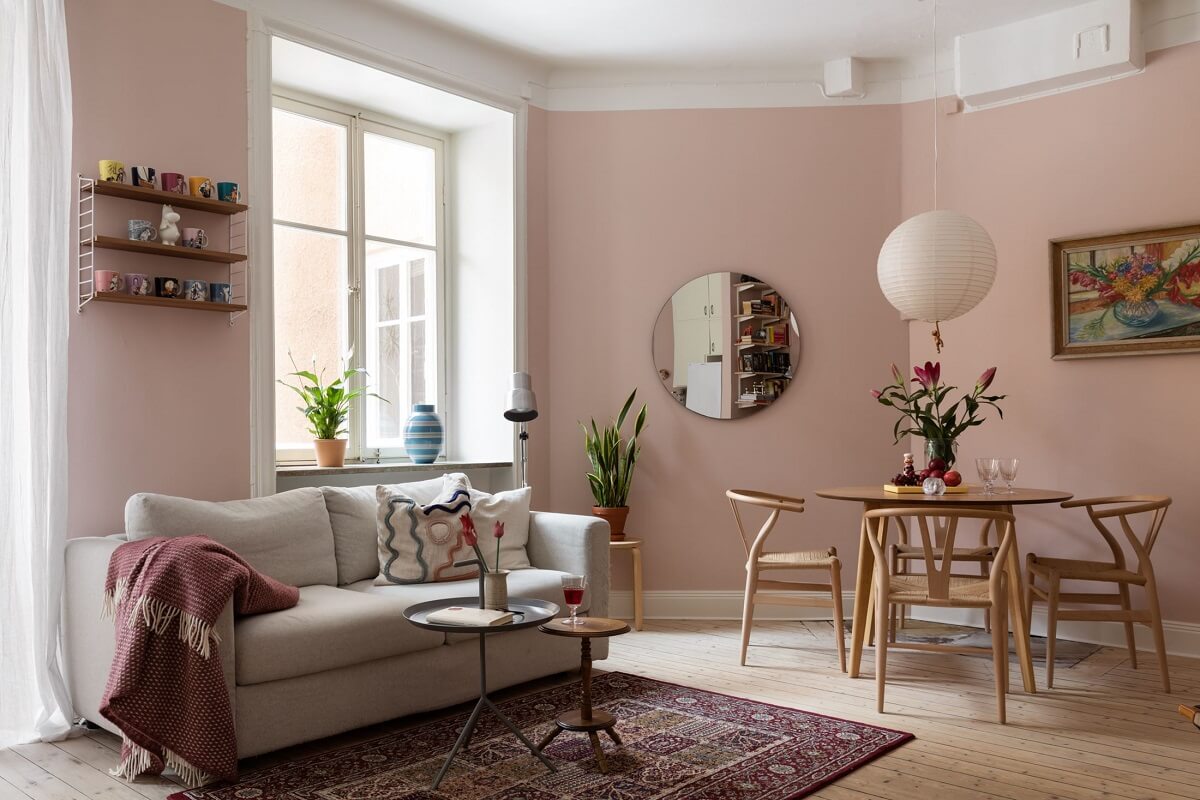 The window and balcony doors flood the room with light.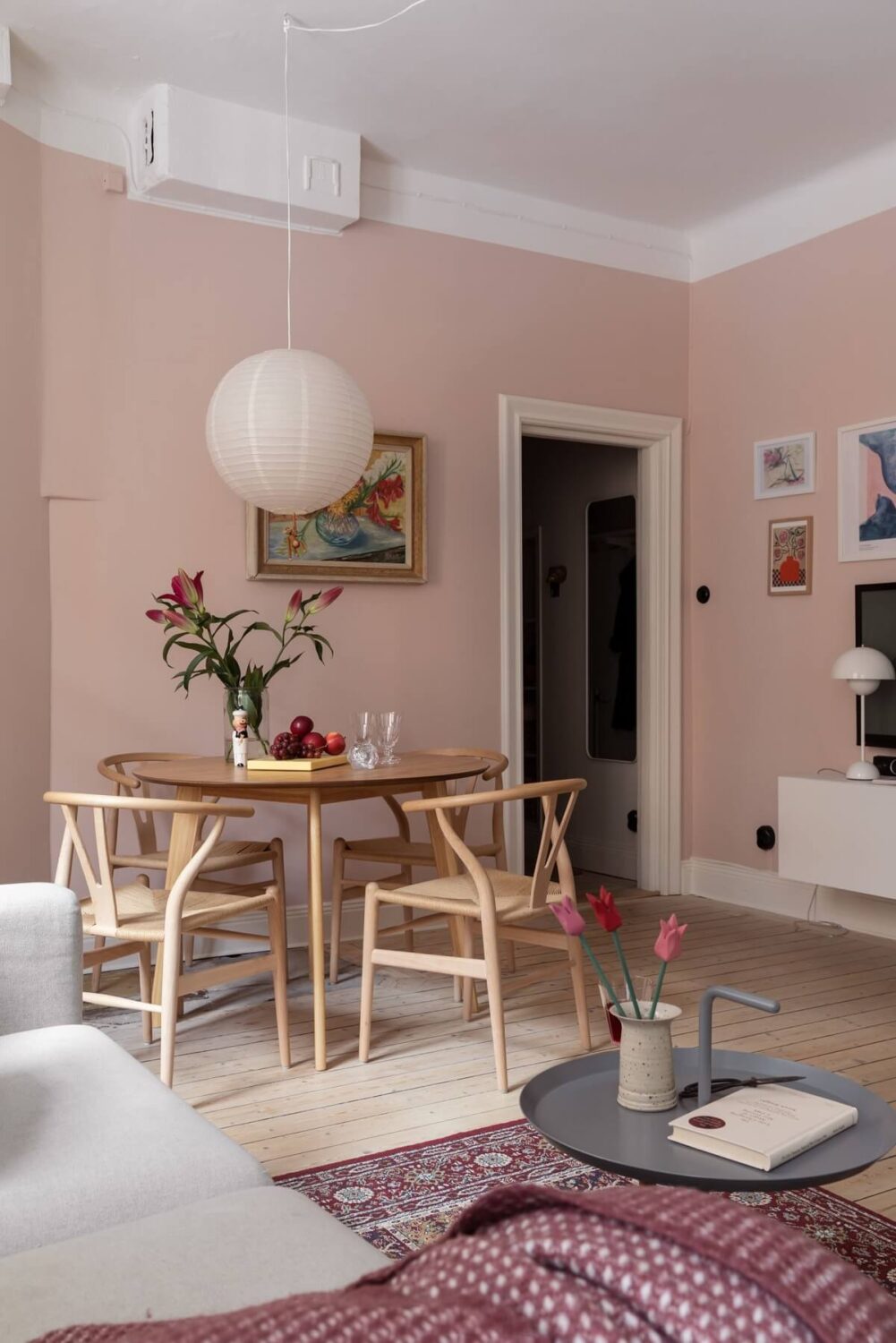 Side by side lie two bedrooms. One is now a master bedroom and the other one a kids bedroom. The wall between these rooms has a large window to ensure that the master bedroom still gets natural light from the window in the kids bedroom.
The walls in the master bedroom are painted in "Seashell" from Beckers.
The second bedroom is a cozy, small room with a large window and built-in wardrobes. The room is now used as a nursery with plenty of room for a bed, a play area, and a desk.
The walls in the nursery are painted in "Stockholm White"
styling by Gärde and photography by Borgelin for Historiska Hem