Casa Areca | A Luxurious Eco-Friendly Airbnb Villa in Tulum
How wonderful it is, to open my mailbox and see a gorgeous home send my way. Last week I had the pleasure of opening my mailbox and see Casa Areca, a beautiful Airbnb villa surrounded by the nature of Tulum, Mexico.
Bertrand and his wife Sofia wanted to built a second home in Sofia's home country Mexico that would combine eco-friendly with design and they certainly did that. The villa is designed by CO-LAB who are known for blending outdoors and indoors and that's also the case with Casa Areca.
Large glass wall features can be opened to seamlessly blend the living spaces indoors with the wooden terrace outdoors. Outdoors the home is surrounded by greenery so by staying in Casa Areca you'll have the best of both worlds, the comfort of a luxury home and the greenery to get your nature fix.
To make it even better the vlla is also close to the sandy beaches of Tulum and the Mayan Ruins. Indoors modern and locally sources furniture are combined to create a natural minimalistic aesthetic. The calm color tones and natural materials really suit this modern villa, it creates serene vibe perfect for a holiday accomondation.There are 4 bedrooms, all with en-suite bathrooms, and to make this home even more special there's also a roof terrace to watch the sun set and enjoy the surrounding scenery.
You can rent Casa Areca on Airbnb here or look at their website for more information.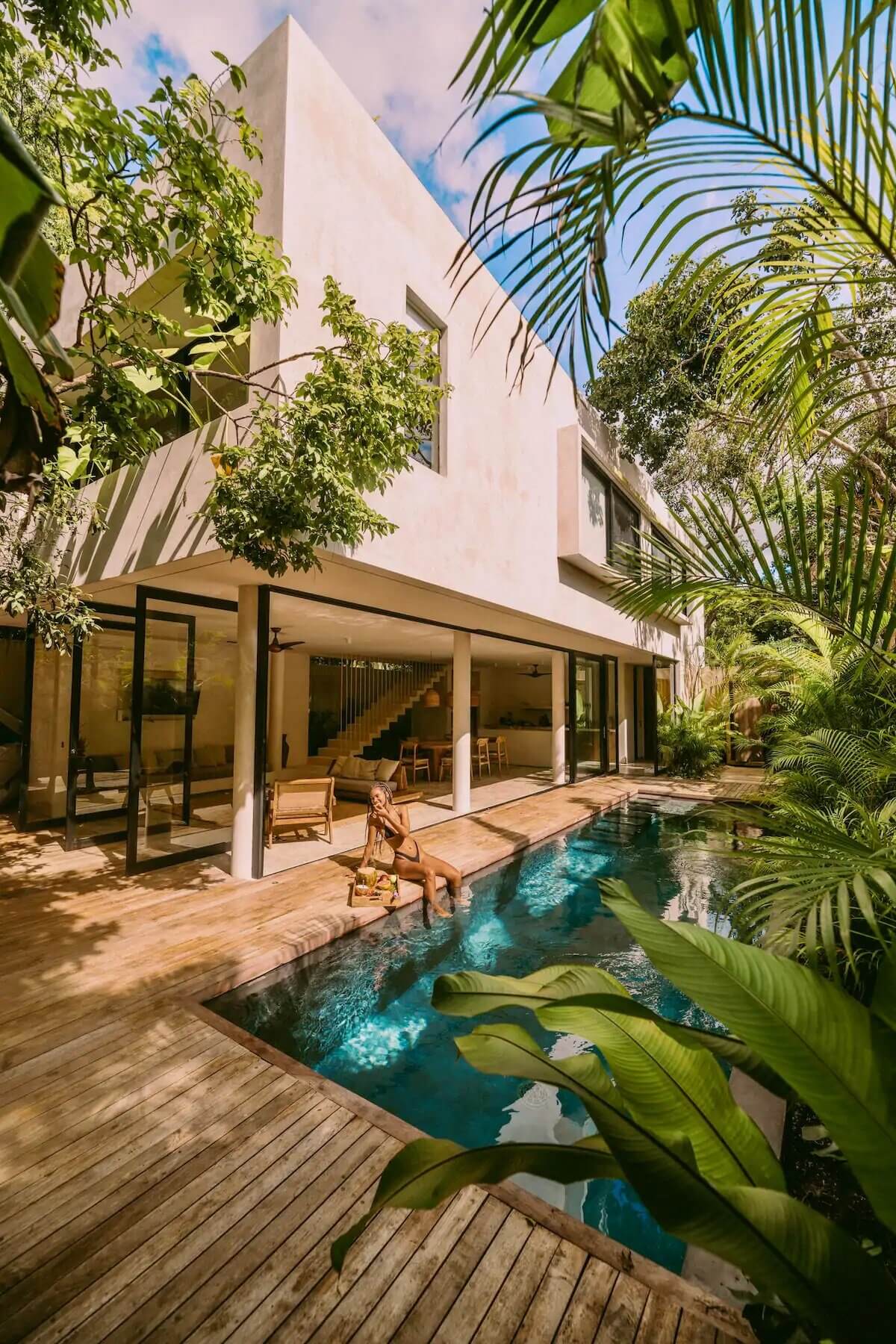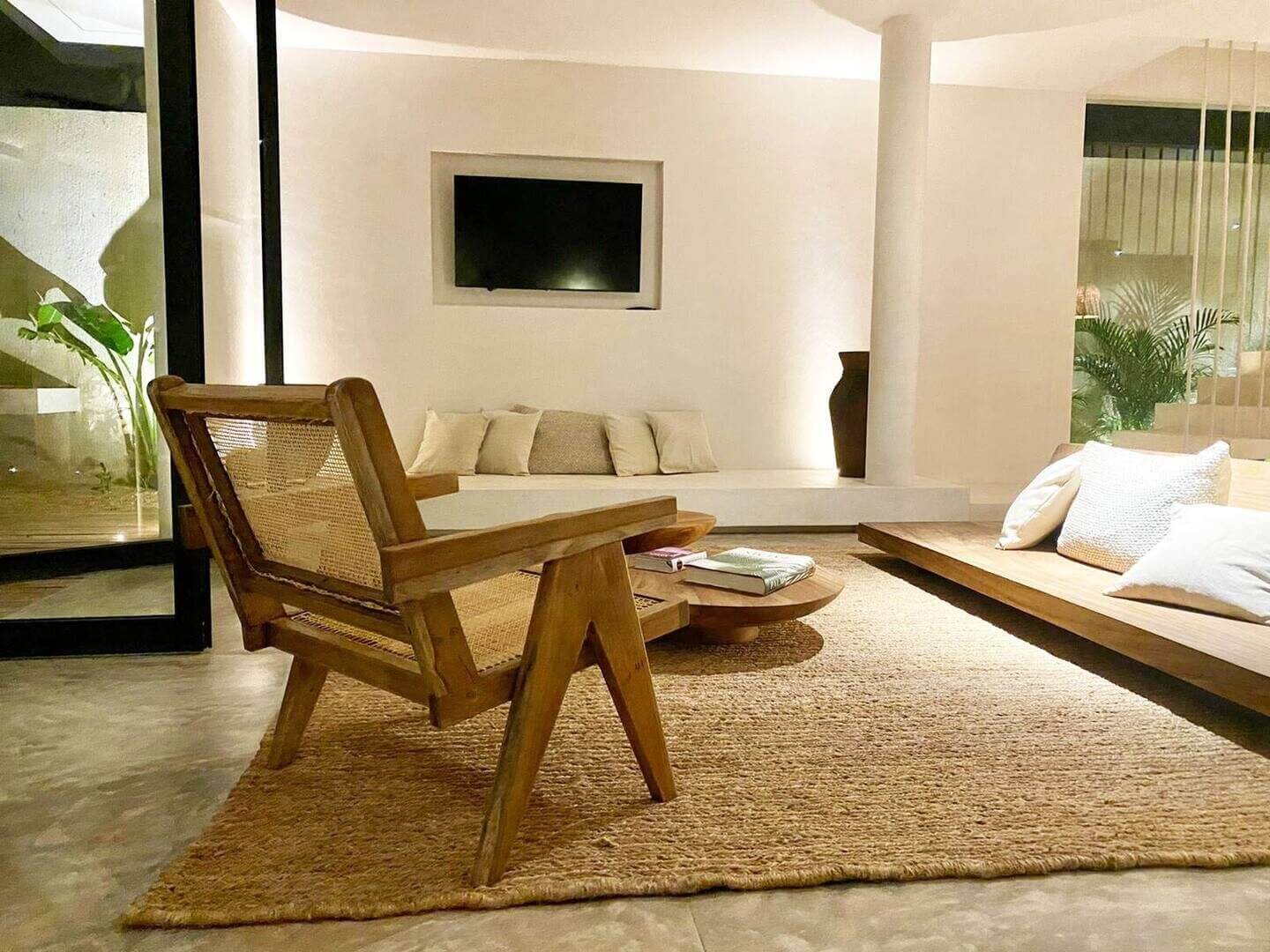 Thank you Bertrand & Sofia for sending this my way! Do you want to share your project? Just send an e-mail and I will see if your design project fits my blog.
(photography by Casa Areca & Lucas Pinhel)