A Modern Wooden A-Frame Cabin in Lake Tahoe, California
I think we all love a good cabin home don't we? Today I'll share with you Quiet Space House, a cabin designed by Yana Prydalna. The 90sq. meter cabin is located in the middle of the forst in Lake Tahoe, California.
The goal was to create a cabin that's not only surrounded by nature outside but you should also feel the nature inside. Therefor the entire cabin is made of wood (with thermo wood as the main material) and the furniture as well is mainly made of wood.
It's a small house so instead of cluttering the cabin with various cabinets there are 2 main storage cabinets, in the kitchen and under the bookshelves, this gives the cabin a clean look.
Light comes in from 2 directions, the entire facade is made of glass to fully immerse yourself with the surrounding nature and the loft bedroom also has a glass wall. This is one of these homes where you don't want any modern technology, no tv, no phones, just sit by the fireplace, read a good book and enjoy nature!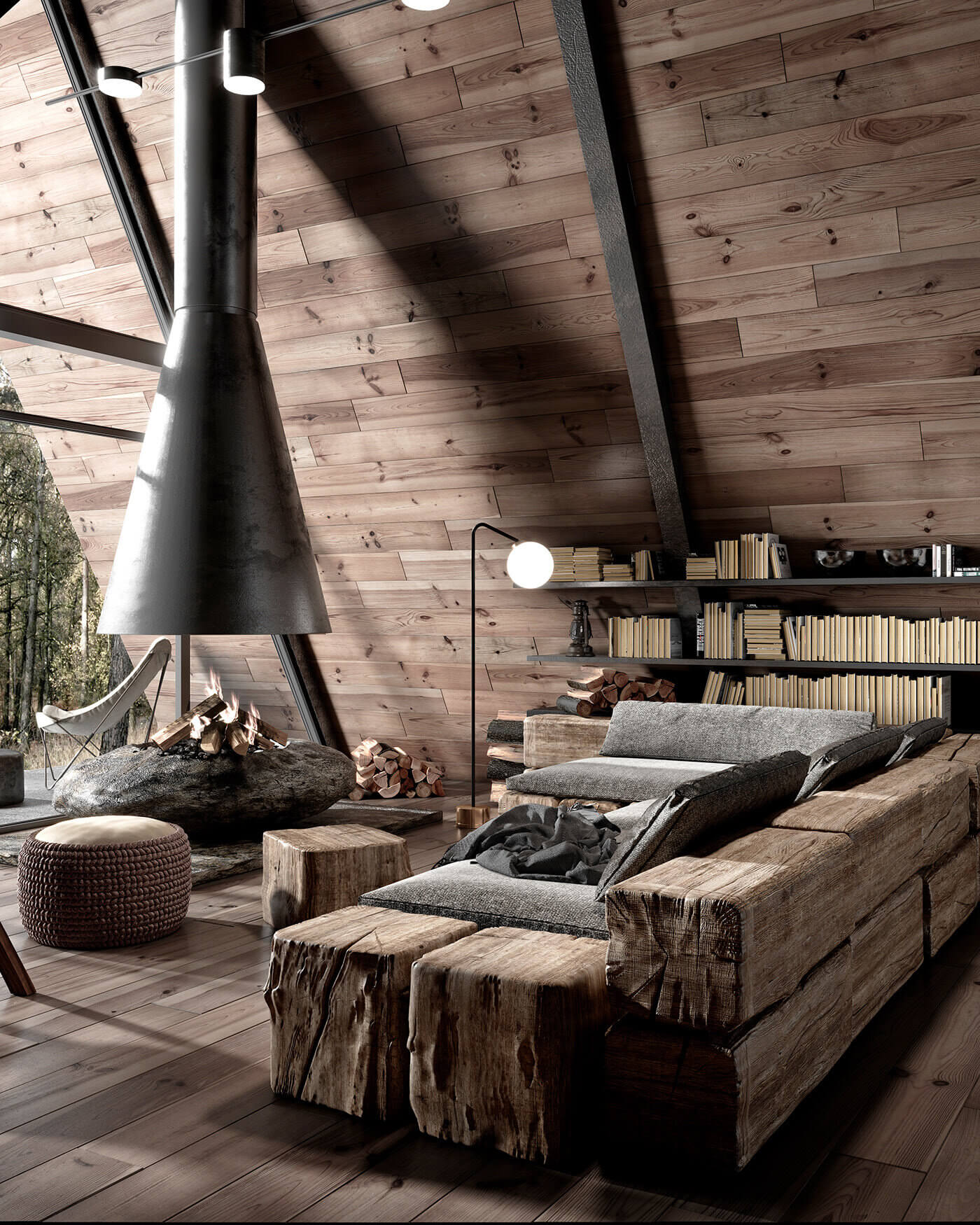 Take a look at these projects by Yana Prydalna: