Blue and Grey Tones in a Wonderful Scandinavian Apartment
Yesterday I posted a home completely painted in moody dark shades, today I have an apartment for you that combines light with darker hues. Located in Gotenburgh this 61 sq. meter apartment has recently been renovated and now old and new are perfecly combined to create a stylish Scandi home.
The living room is painted in a soft shade of grey (Light Antique Grey by Jotun) and still has original wooden floor and stucco. In the new kitchen you're greetedby color, the IKEA kitchen has blue cabinet doors by Pickyliving and by the kitchen table the brick has been exposed on the curved wall of the buiding's staircase.
The bedroom is also a blue haven, the built-in wardrobe has been painted the same shade of blue as the wall which makes it blend in perfectly. and the bedroom even has space for a small home office. I love the combination of extreme serene hues with the cooler blue tones.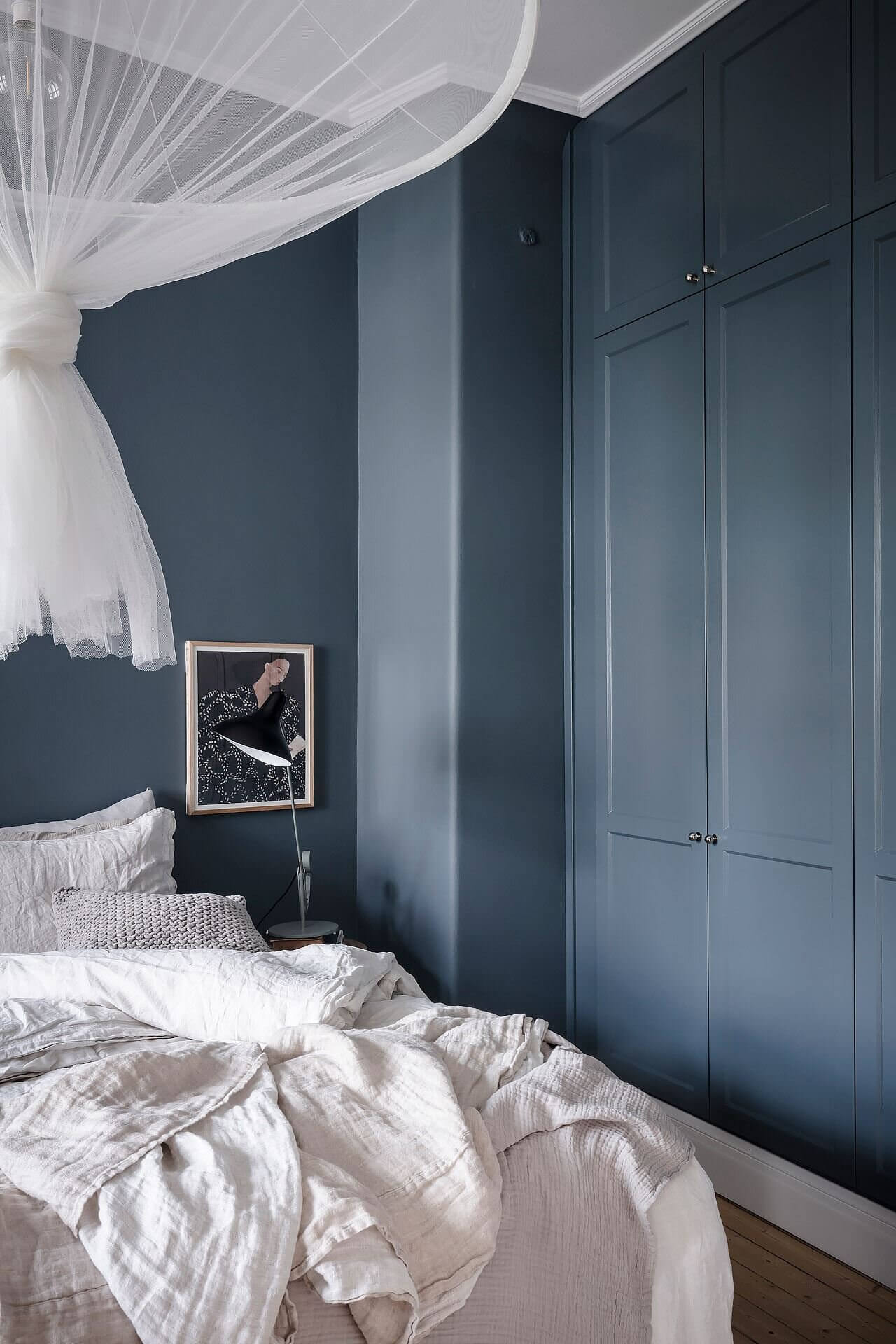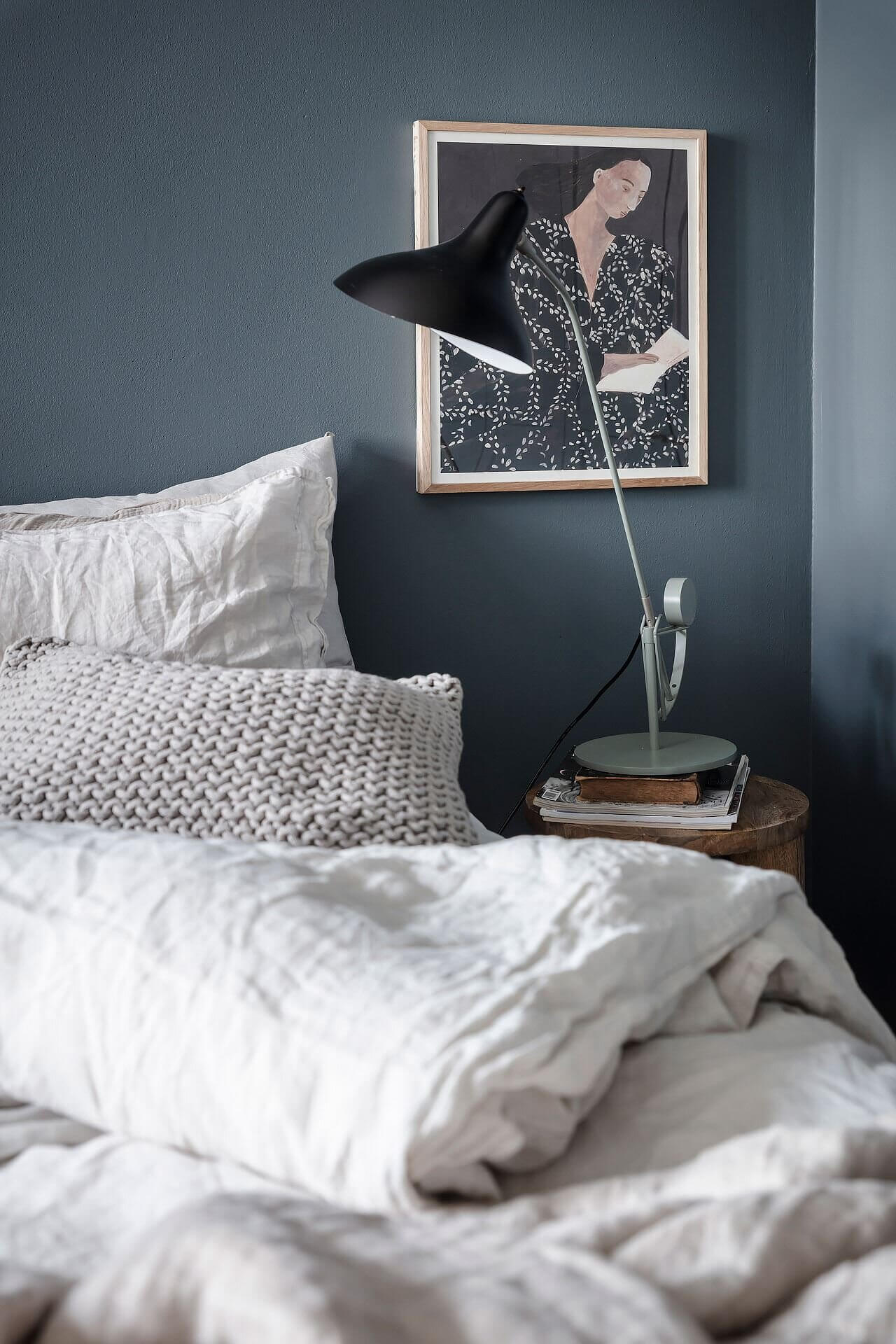 styling by Emma Fischer & photography by Anders Bergstedt for Alvhem