A Moody Cabin and Snug Designed by Heidi Caillier
Tuesday I already posted the wonderful colorful but calm home of Seattle based interior designer Heidi Caillier and today I will show you another one of her projects. In this project also her use of color is excellent.
In the main living and kitchen area the wood paneled walls of the cabin are painted in a dark blue shade.A mustard velvet sofa and light blue plaid chairs add some lighter color accents to the room.
The kitchen area is wonderful, the cabinets are also moody blue and the wooden kitchen counter adds warmth. My favourite corner of the cabin is probably that breakfast nook with the built-in bench and round white table.
The moody look continues in the bedrooms that are painted blue and green and the snug bathroom in painted lavender (which you can also see in Heidi's Washington home).
Heidi has again created a wonderful home that everyone who loves color and vintage decor will admire.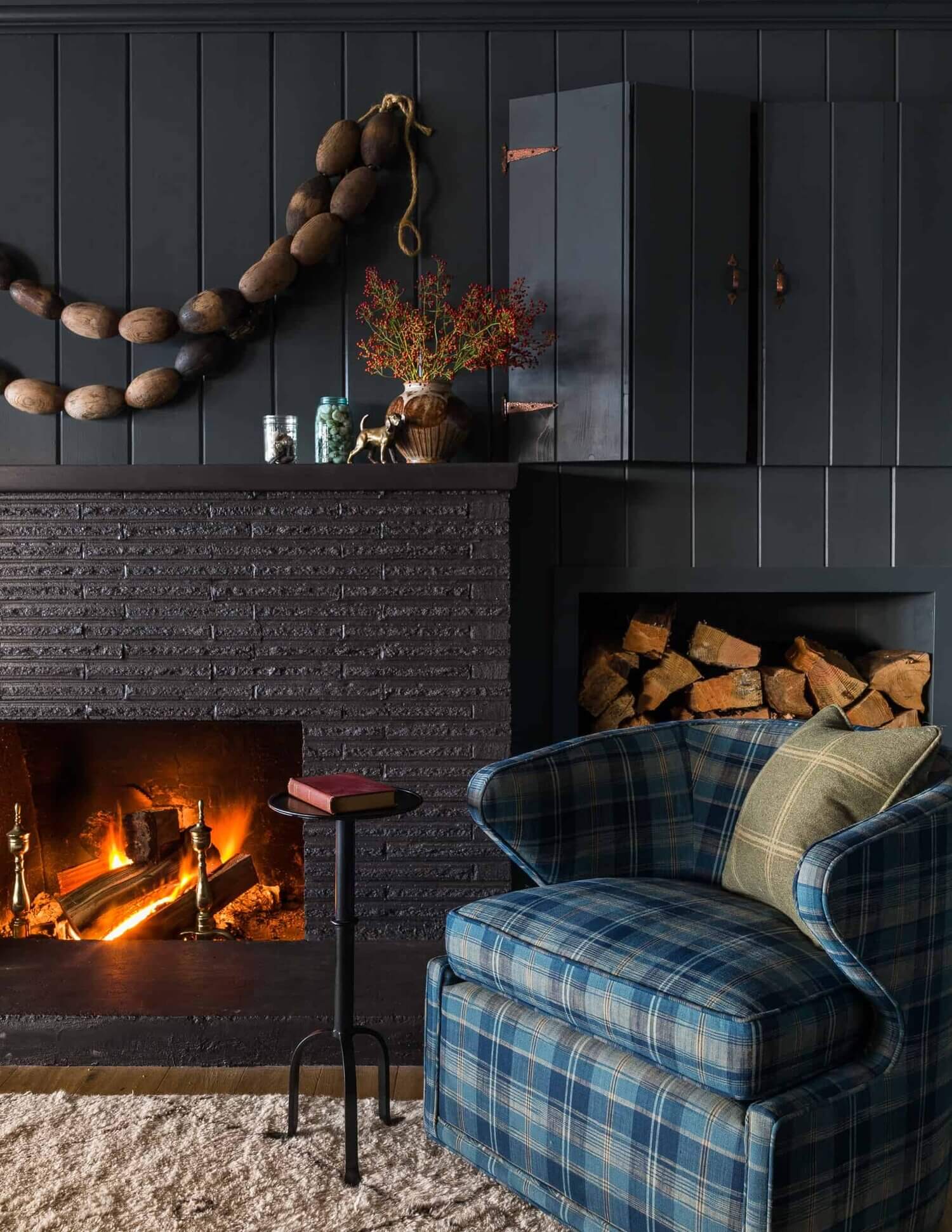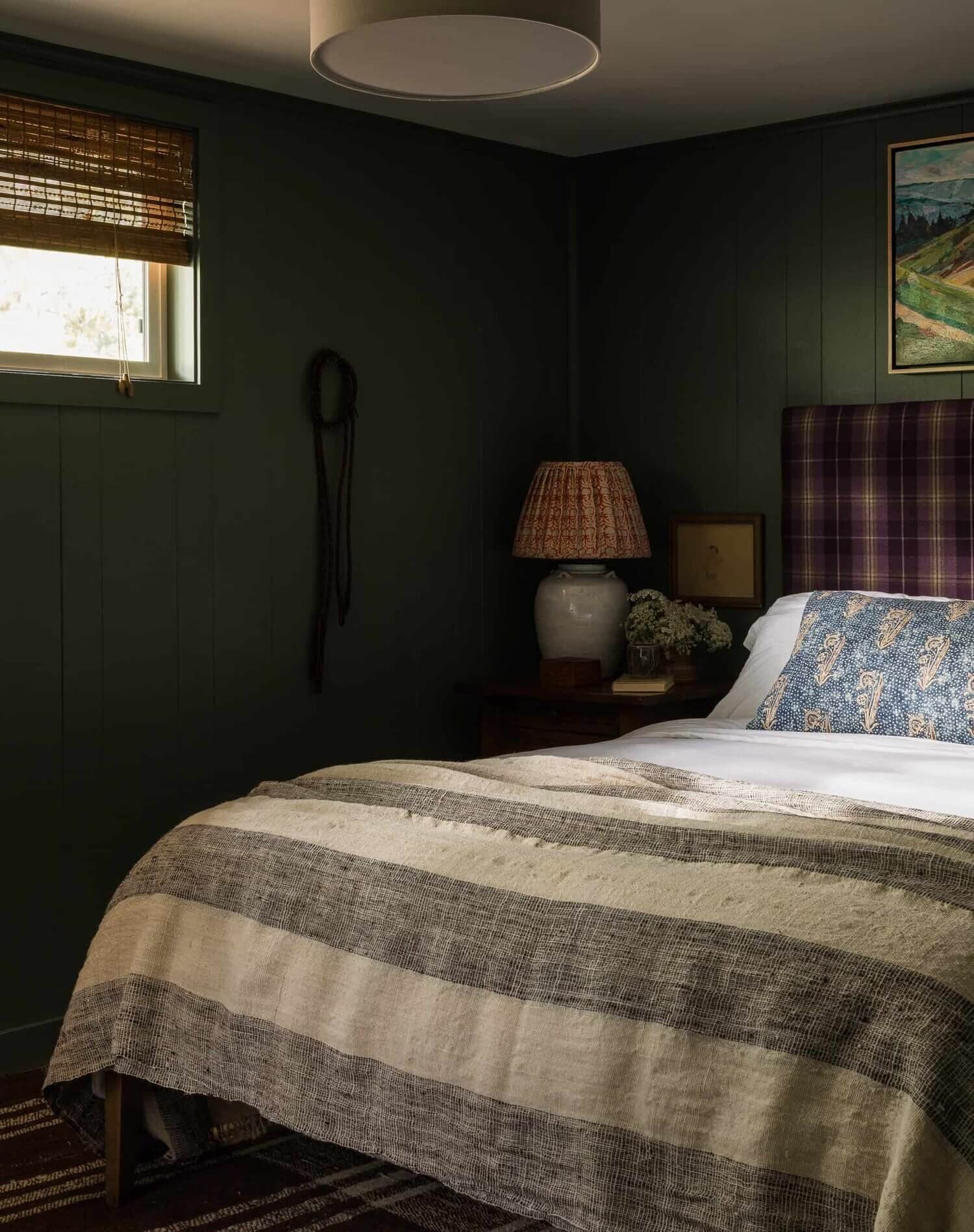 photography by Haris Kenjar for Heidi Caillier Design