A Lovely Scandinavian Apartment with An Art-Filled Living Room
Let's take a look at a lovely Scandinavian apartment shall we. No matter how long I've been blogging and how many Scandi homes I've seen over the years I still get exited to see new homes. And the Scandi style does change over the years.
This apartment is a lovely combination of grey, wood and stylish design created by Emma Fischer. The living room is painted in a warm grey hue and has a wooden herringbone floor. One of the walls is filled with artwork and a large rustic wooden dining table brings character to this room. The kitchen has a nice exposed brick wall and a narrow bedroom that's just big enough for a double bed but again stylishly furnished. The apartment is only 51sq. meter but the design is absolutely wonderful.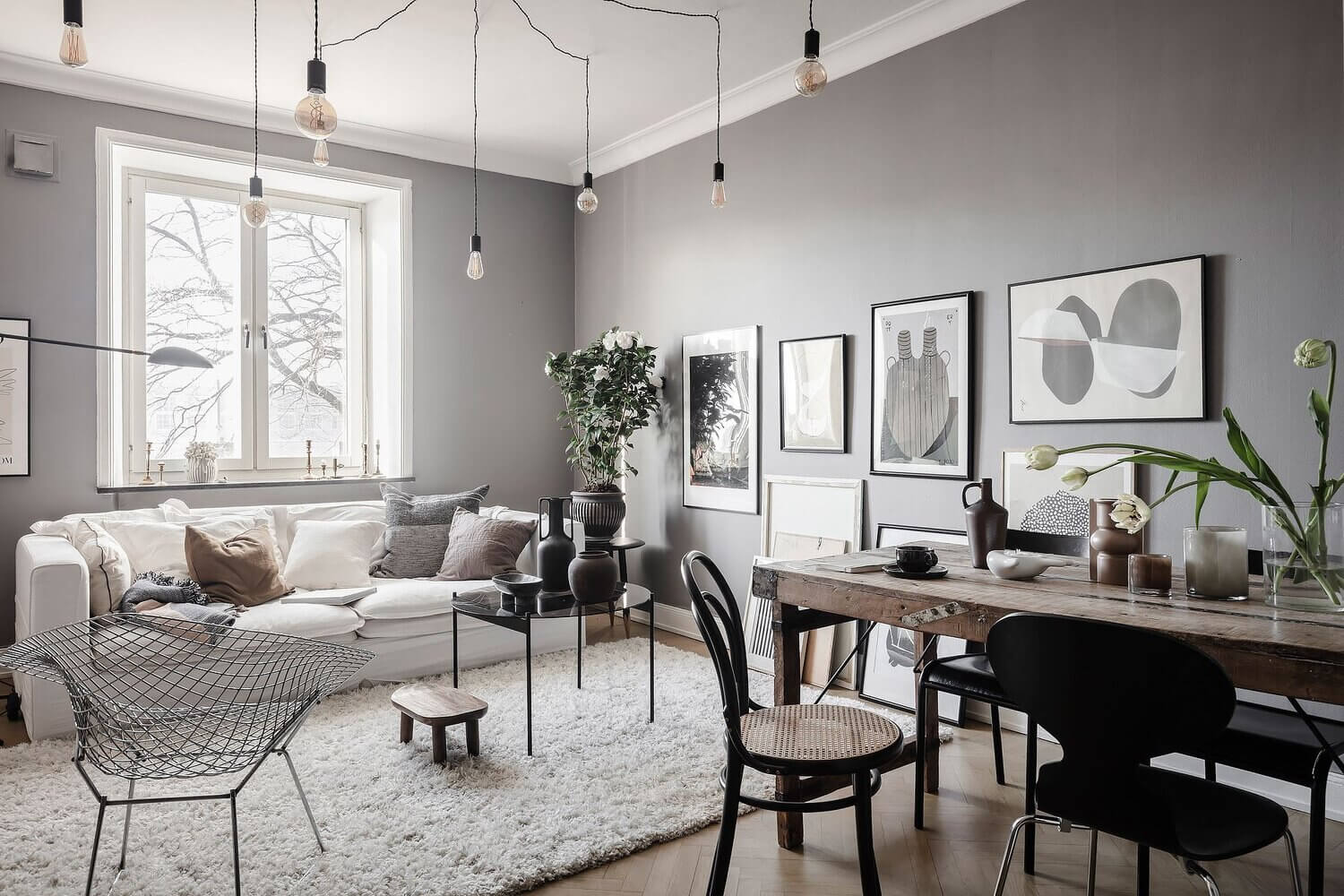 styling by Emma Fischer & photography by Anders Bergstedt for Alvhem