A Cozy Apartment Painted in Warm Natural Colors
Now that the days are shorter and it's cold outside it is nice to create a warm surrounding indoors. And a great way of doing that is by decorating your home with warm color tones.
And in this 1920s apartment in Stockholm, we see walls and decorations in warm color tones. The home also features period features such as mirror doors, slatted windows, and an original serving cabinet.
Technically, this Scandinavian home is a one-room apartment with a separate kitchen. However, the small home has a spacious hallway with a fireplace. So instead of having one room with a living room/bedroom combination. The owners transformed the hallway into a separate bedroom. And with the fireplace and a large rug, it has turned into a wonderfully cozy space.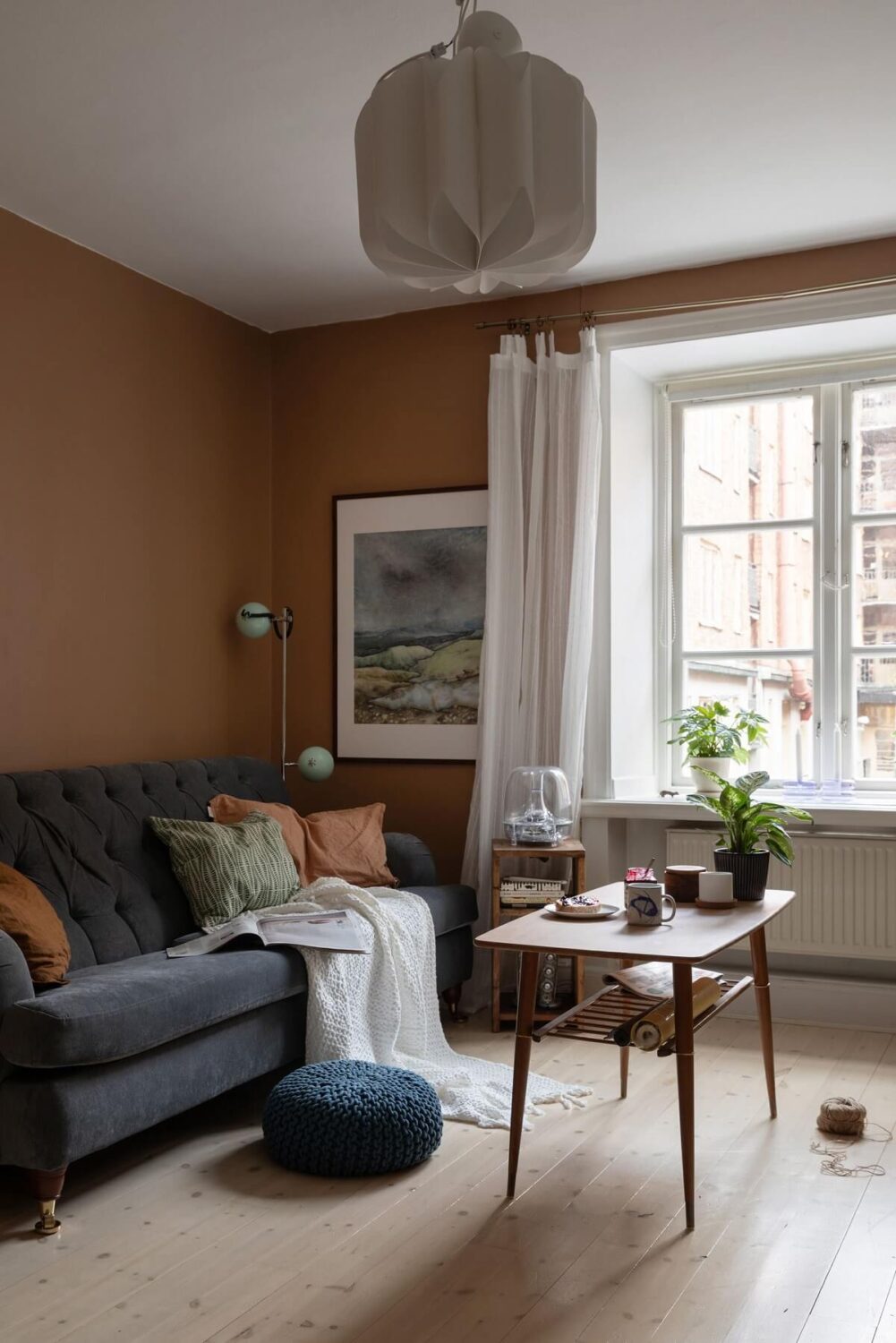 The living room is decorated with a combination of contemporary and antique furnishings. The walls are painted in two shades: a warm terracotta shade and a gray/blue shade. Both are natural shades that look wonderful together.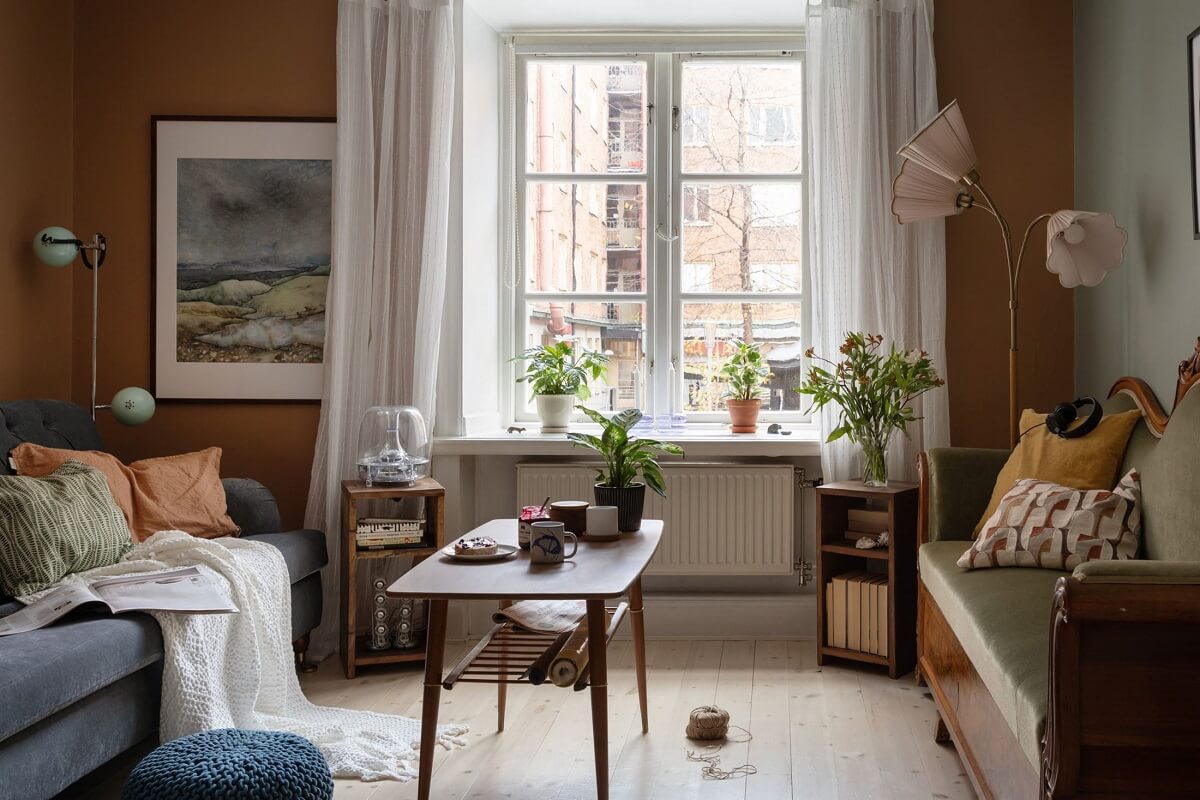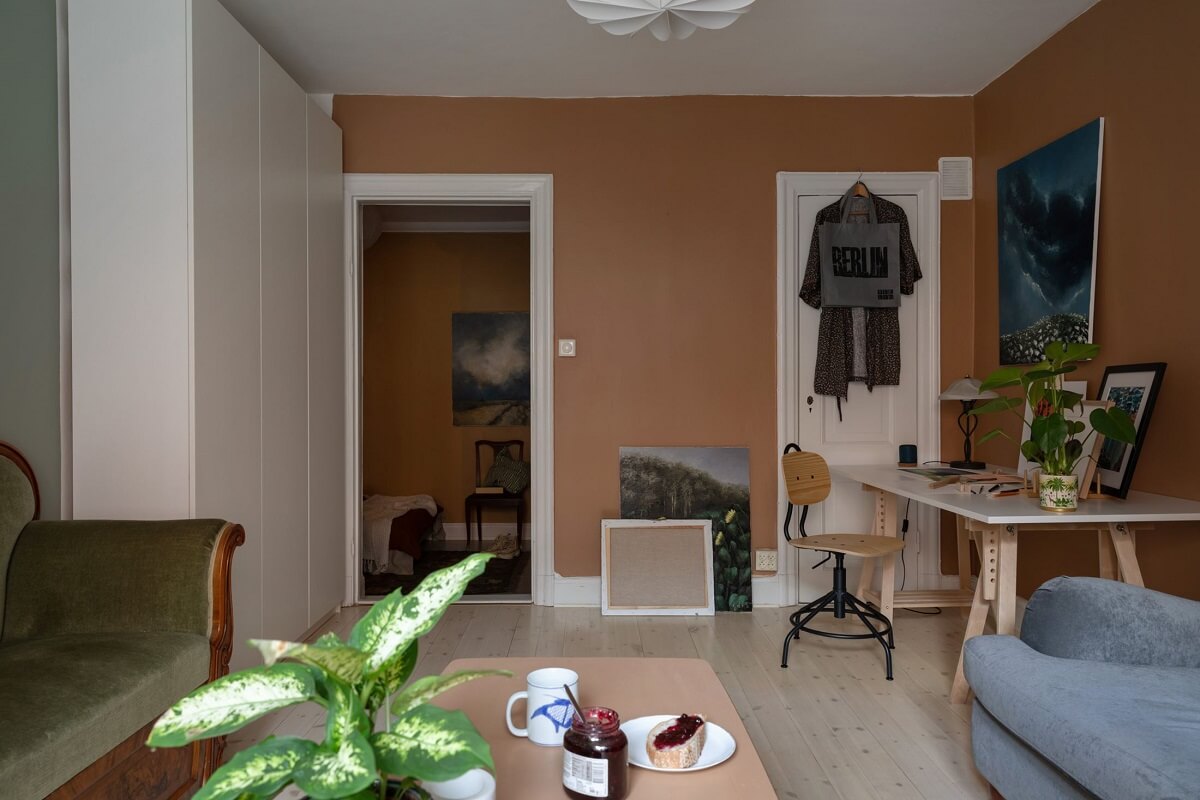 Despite the small size of the apartment, there is plenty of storage. Large modern white cabinets provide a lot of storage that keeps the small home neat. And the door next to the desk leads to a built-in closet.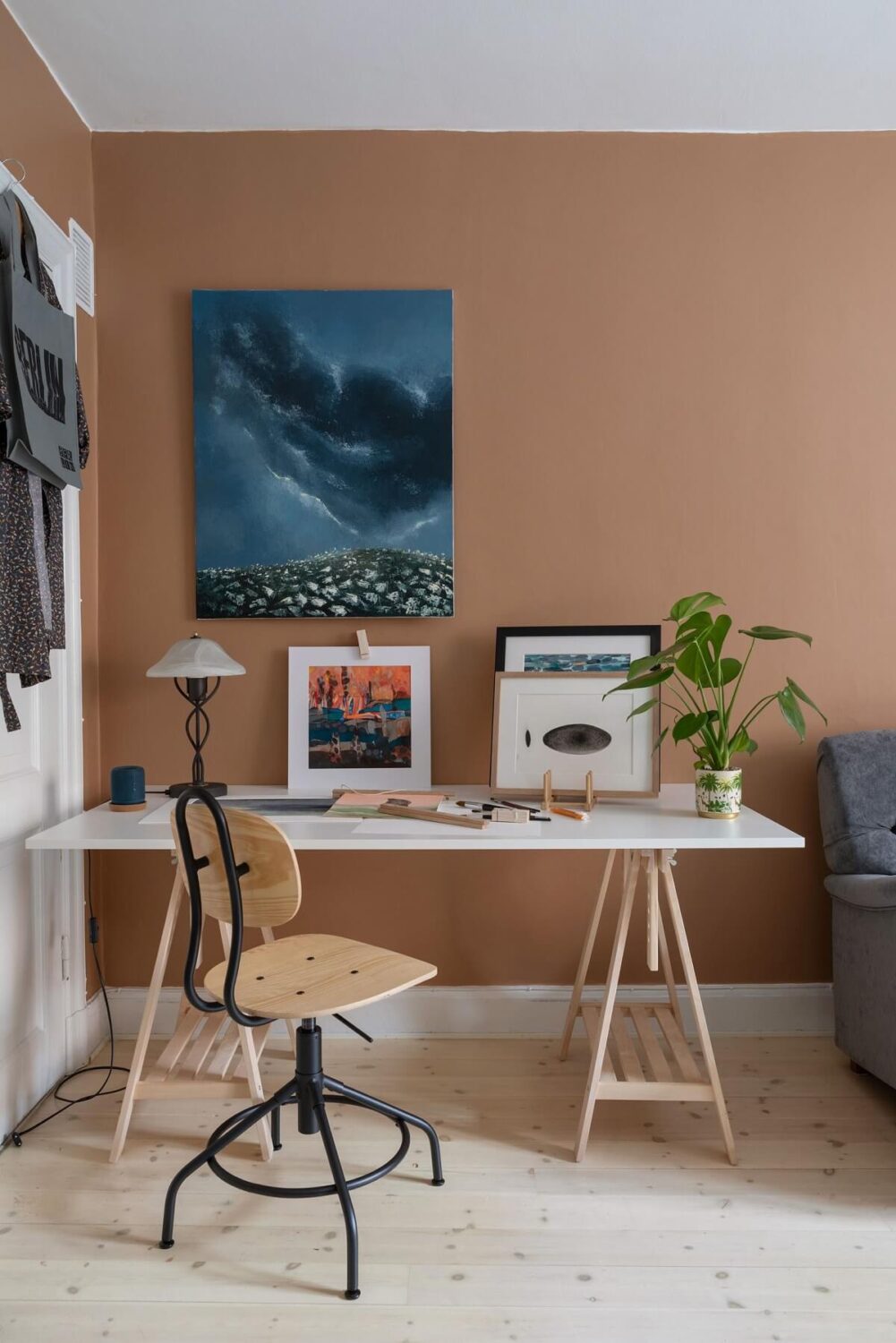 By turning the hallway into a bedroom they created a one-bedroom apartment. What would have made it even better is if they added a curtain in front of the front door. The curtain will hide the door so it doesn't feel like you're sleeping in the hall and it also adds warmth and texture to the room.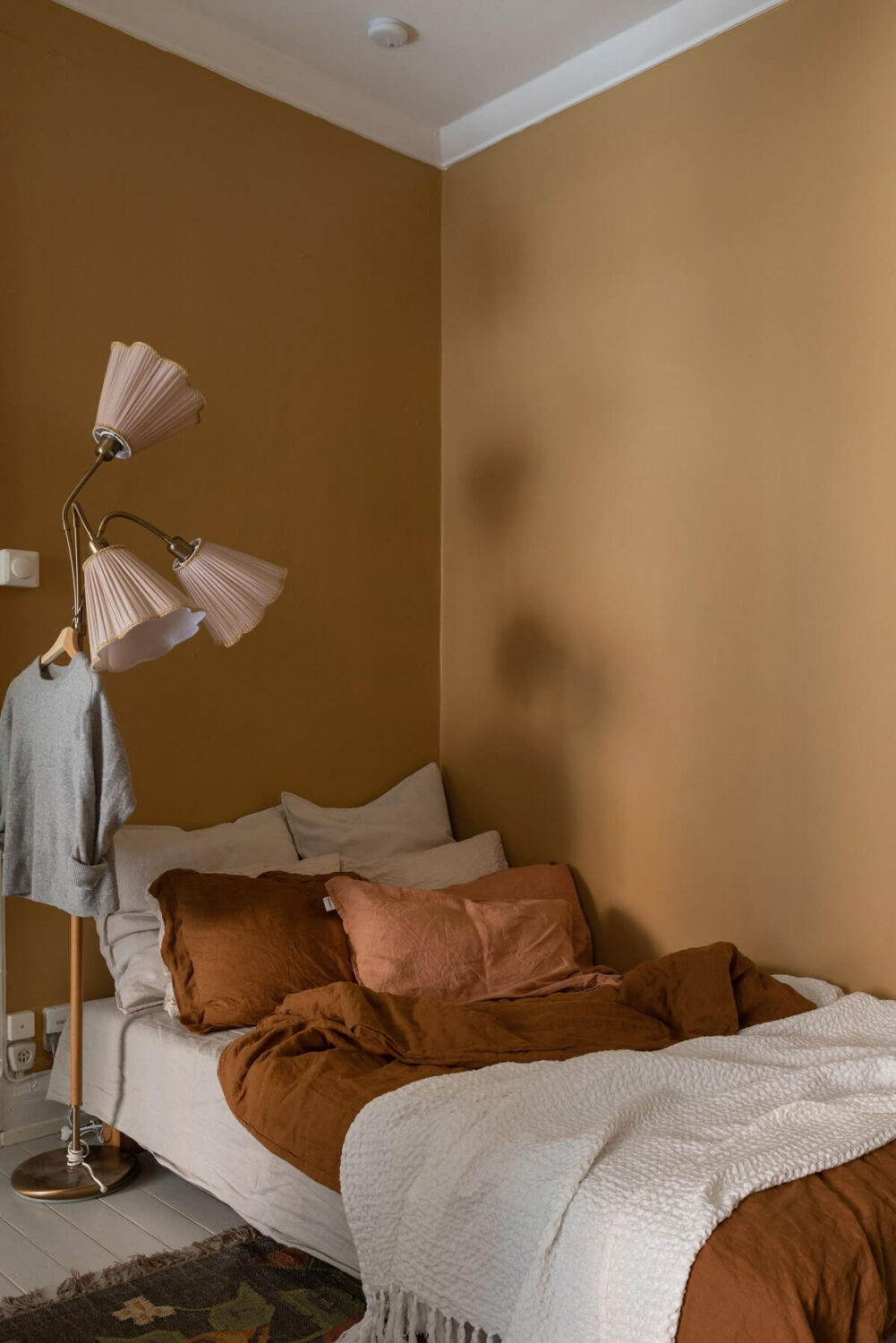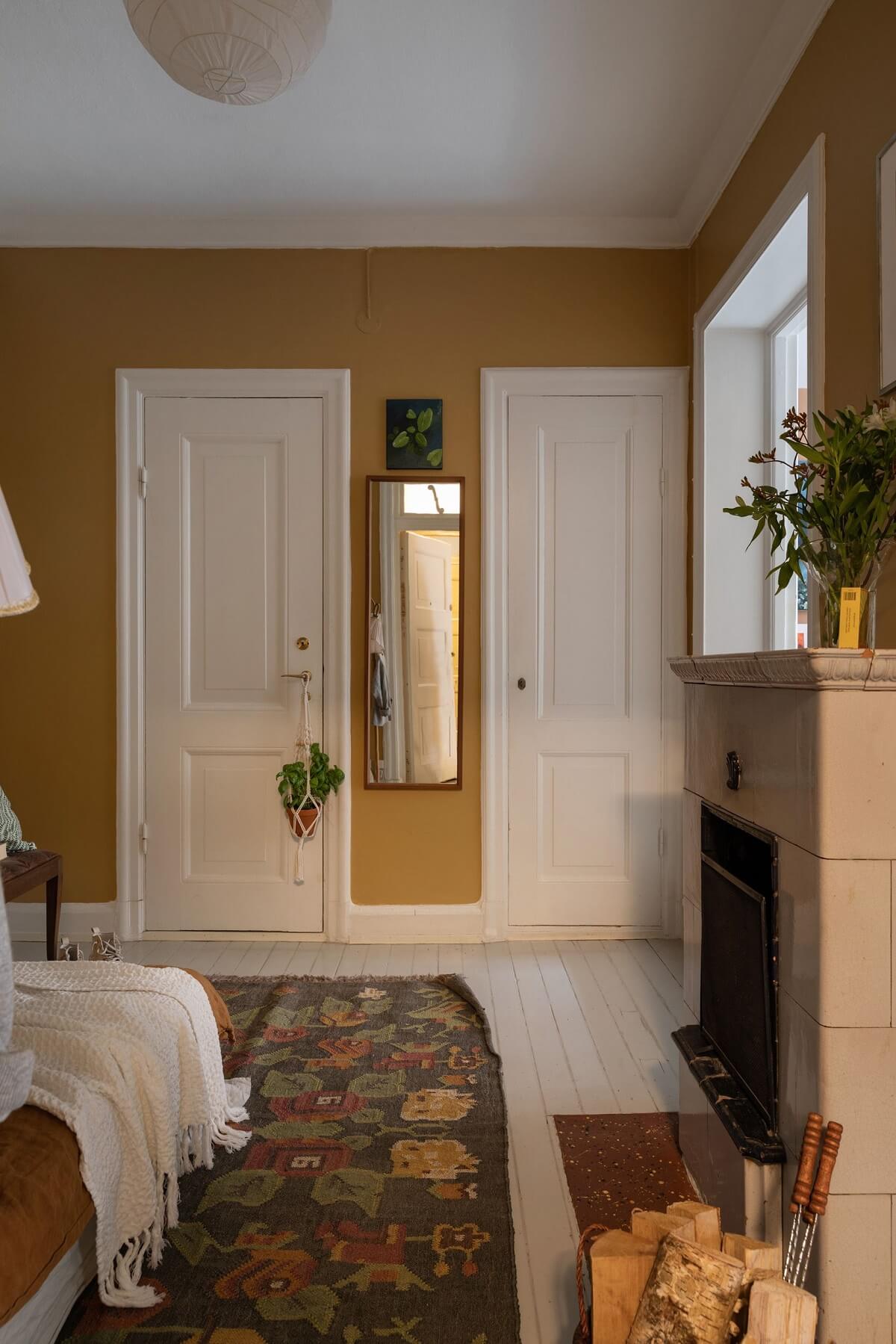 It's not uncommon for a historic Swedish apartment to have such a spacious hallway. They can be used as a second living room, a home office, or a bedroom as you can see here.
See also: In this small Nordic home, the hallway with fireplace is turned into a second sitting room.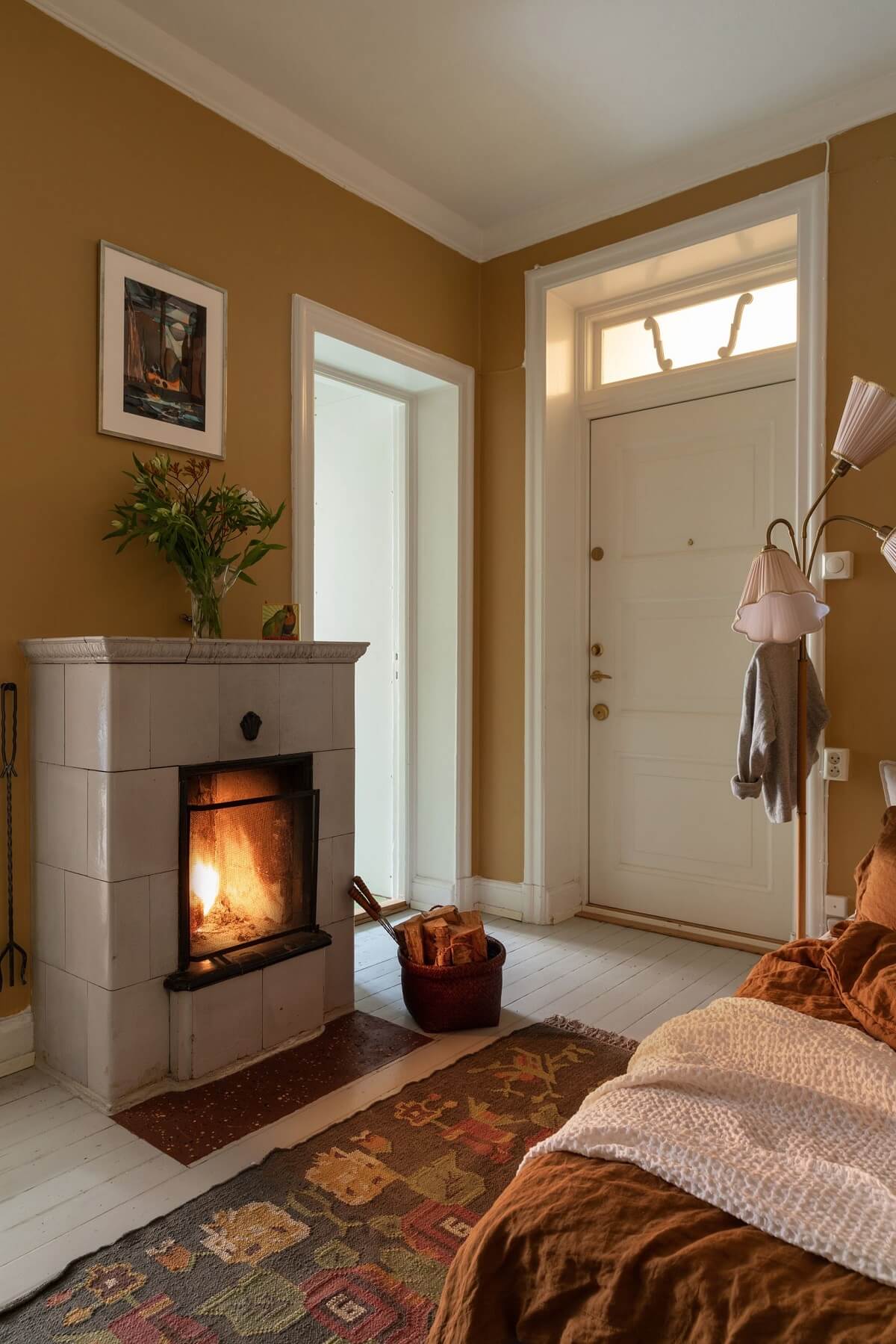 The bedroom is painted in a warm ochre yellow shade. the tile fireplace, rug, and earthy colored bedding creates a wonderful warm room.
The separate kitchen is small but it provides plenty of storage with built in cabinets and open shelves above the worktop. The floor is painted in a natural green shade.
styling by Gärde and photography by Borgelin for Historiska Hem