A Small Scandinavian Loft with Beautiful Natural Light
Scandinavians are extremely good at decorating small spaces. Their light aesthetic wth natural materials and often great natural light turn any small home into a beautiful light oasis.
In Sweden's second city Gothenburg stands this small loft or studio apartment. The 35 square meter apartment is located on the top floor of an apartment building so not only is it small but it also has slanted ceilings that limit the space you can use.
But luckily the apartment has windows on two sides that flood the space with natural light. The small loft is decorated in a typical Nordic style with white walls, white and wooden furniture and decor in natural color tones. The result is a stunning small space that feels like home.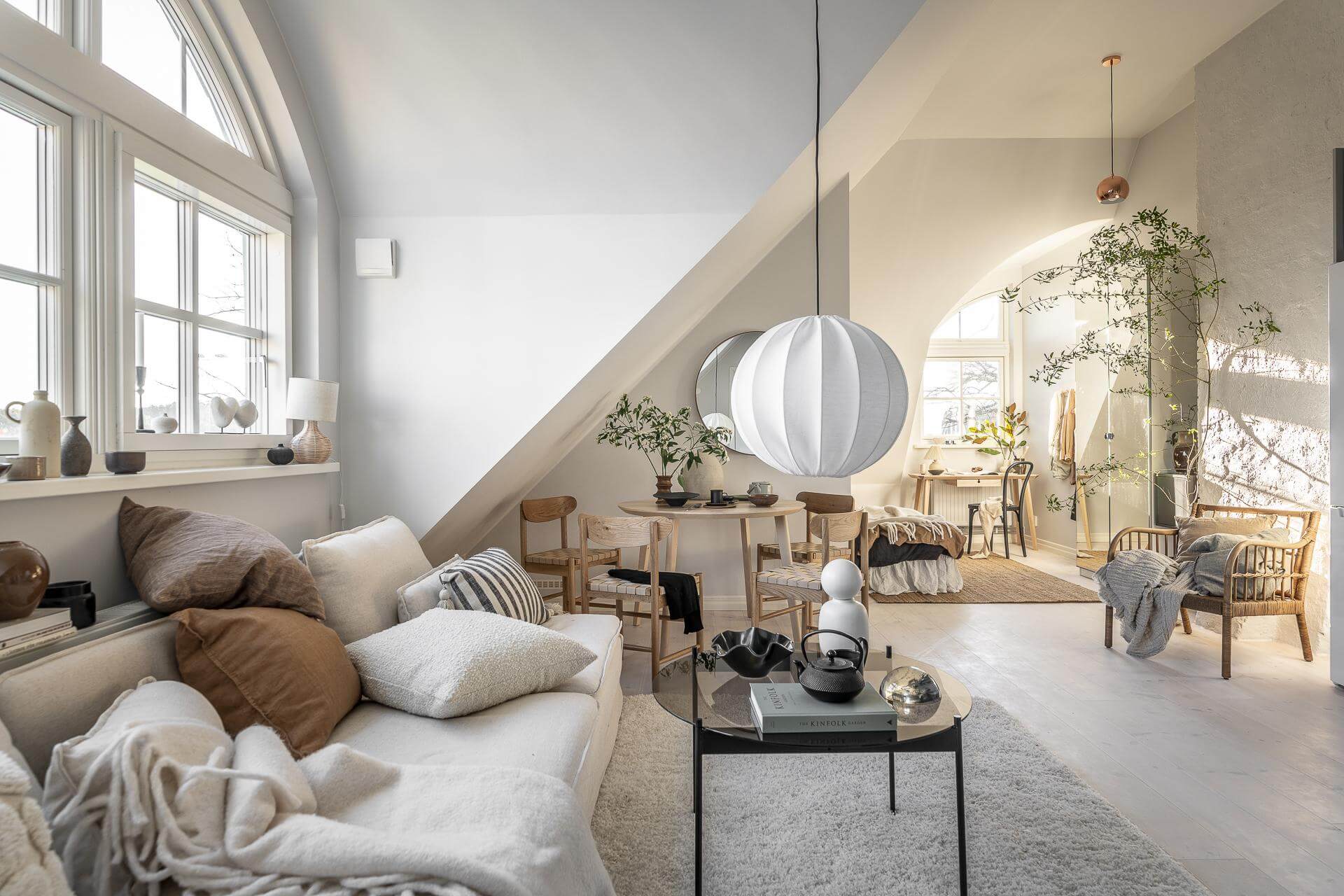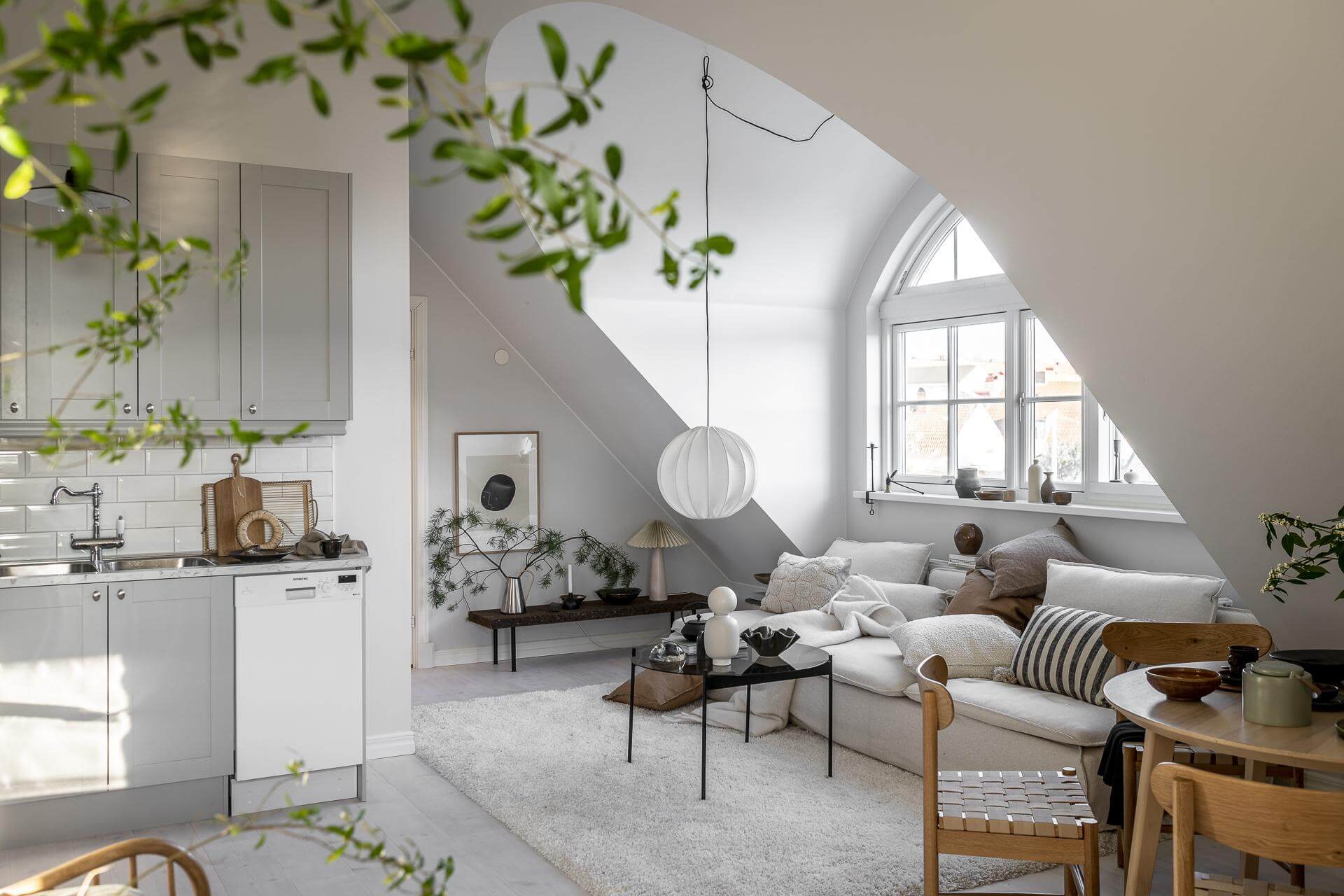 The wide dormer window provides the perfect spot for the white couch. Opposite the seating area is a small l-shaped kitchen with light gray cabinets.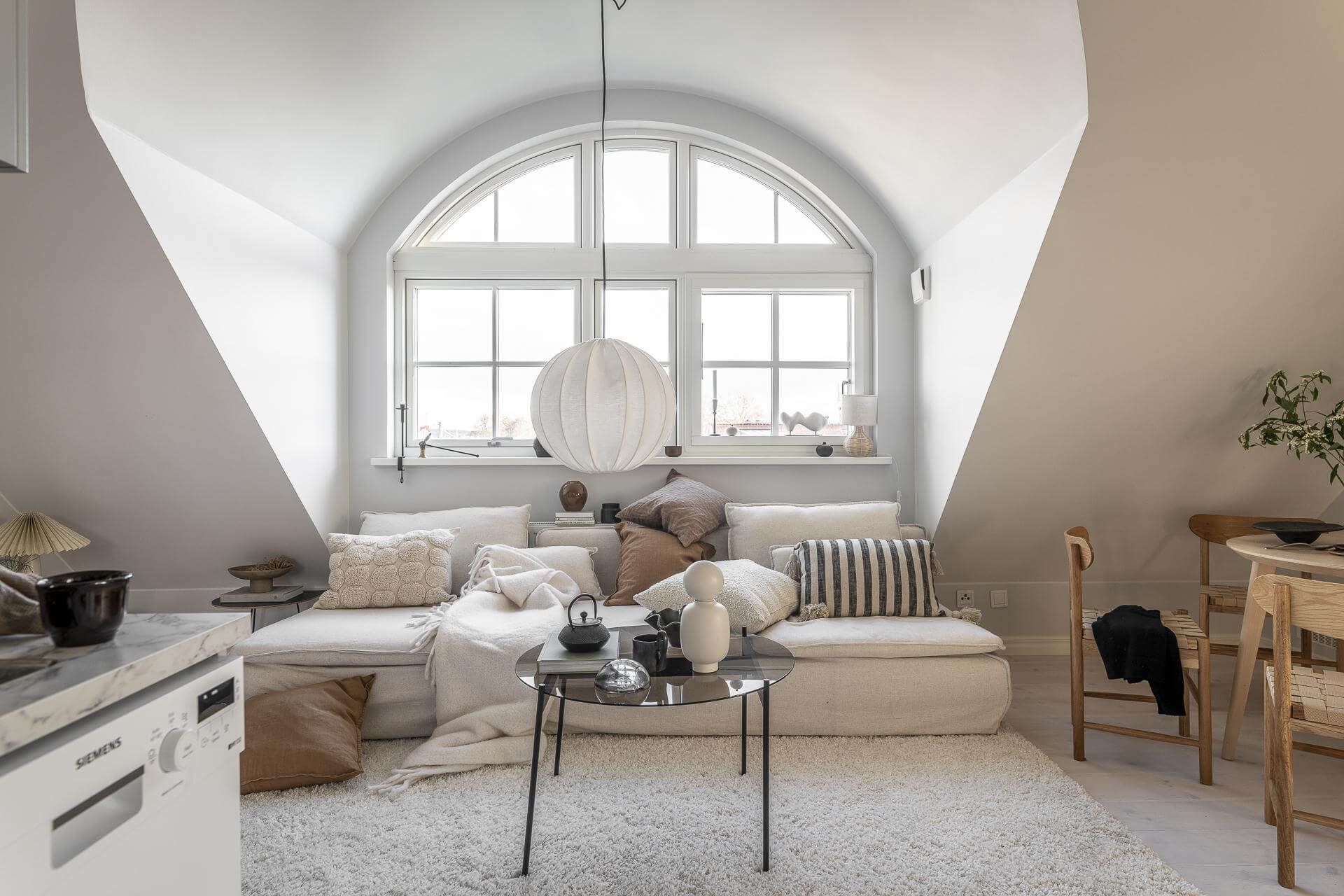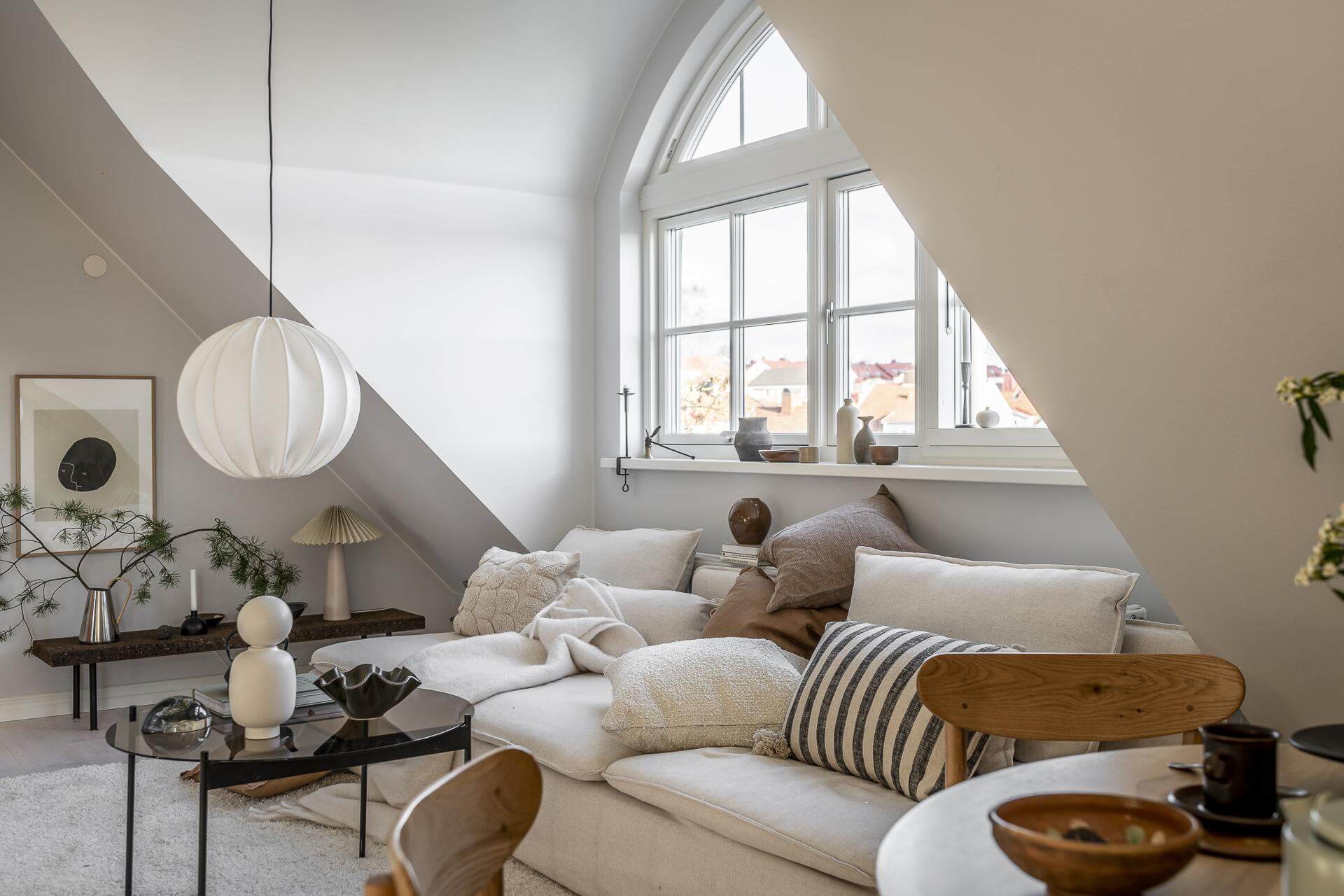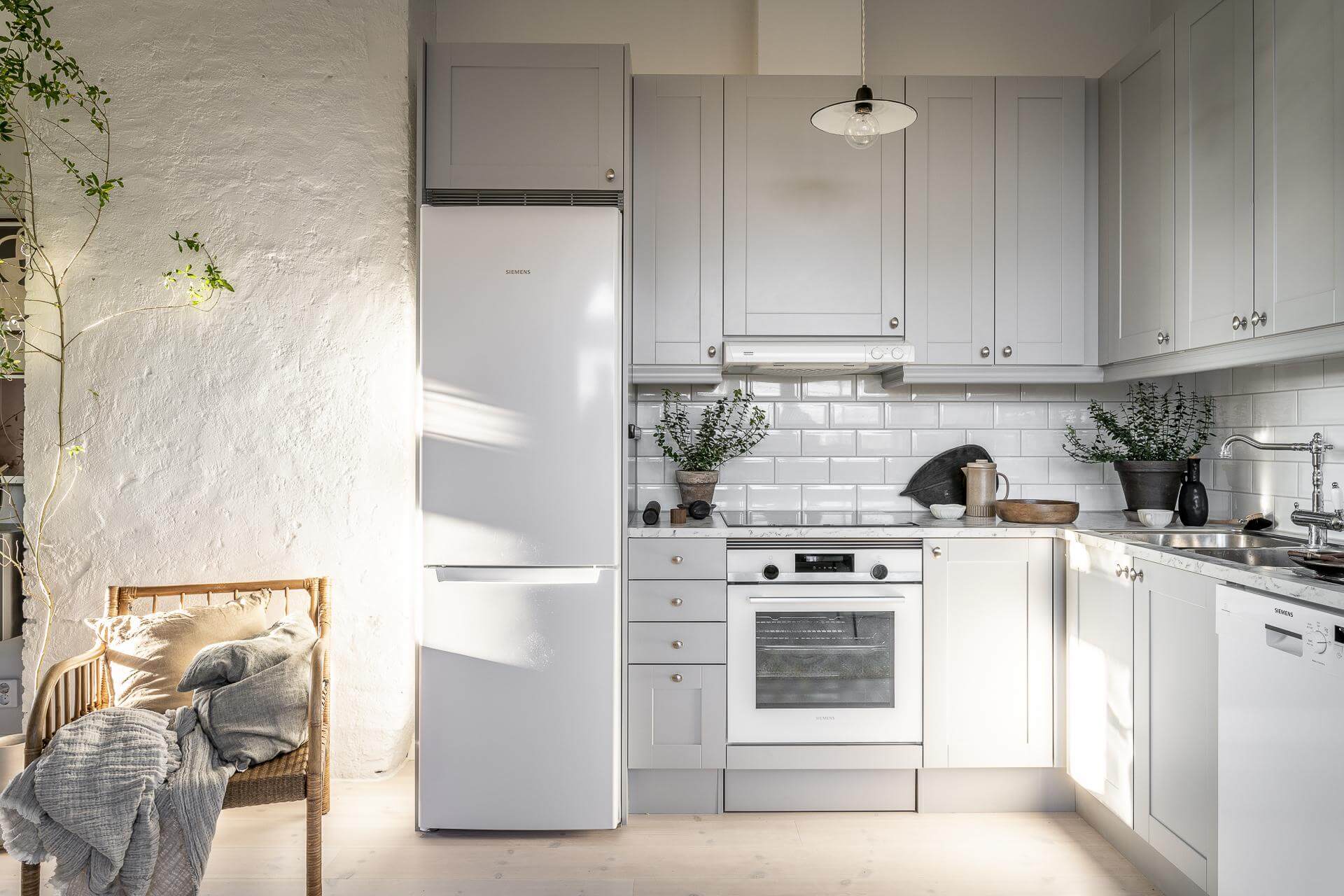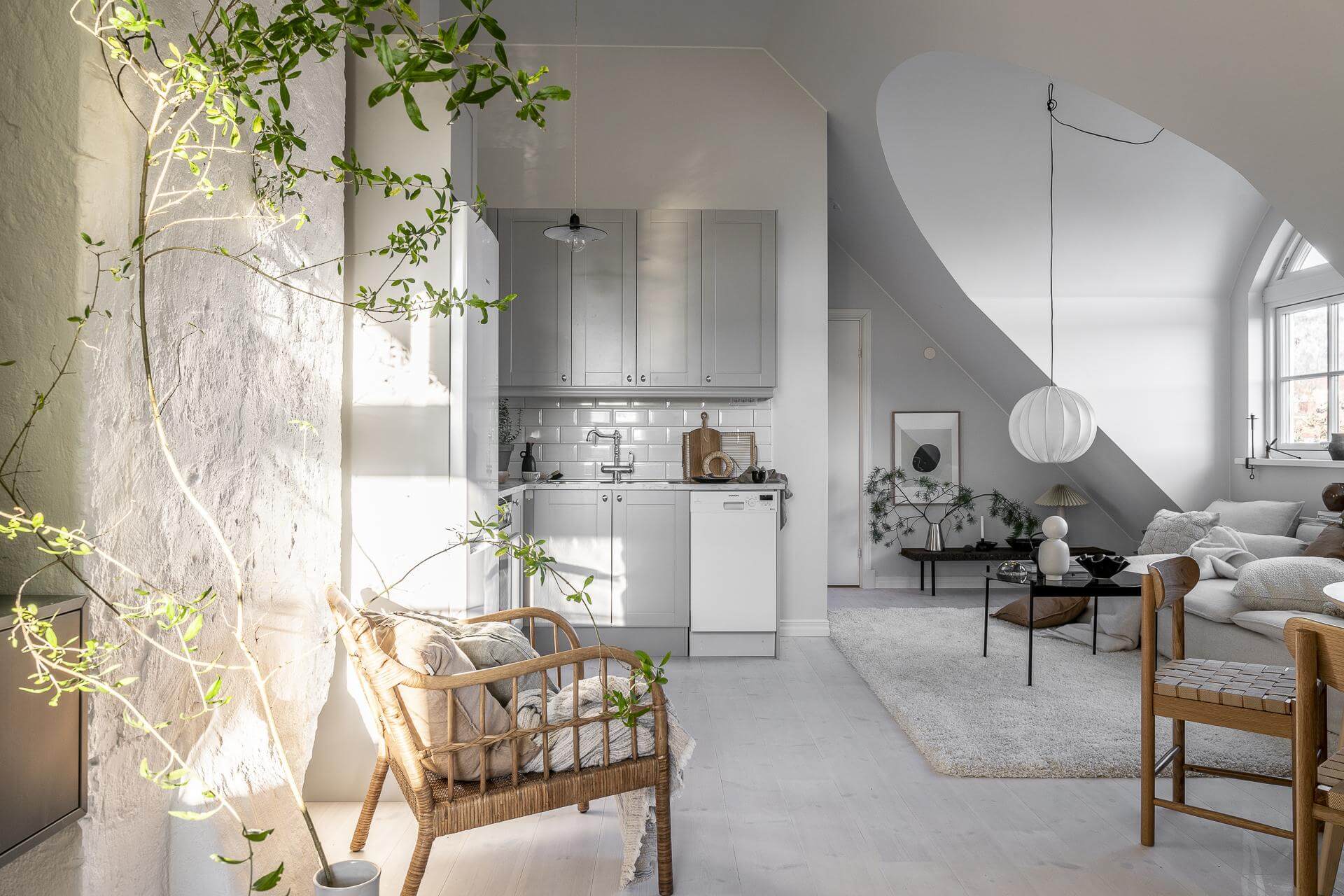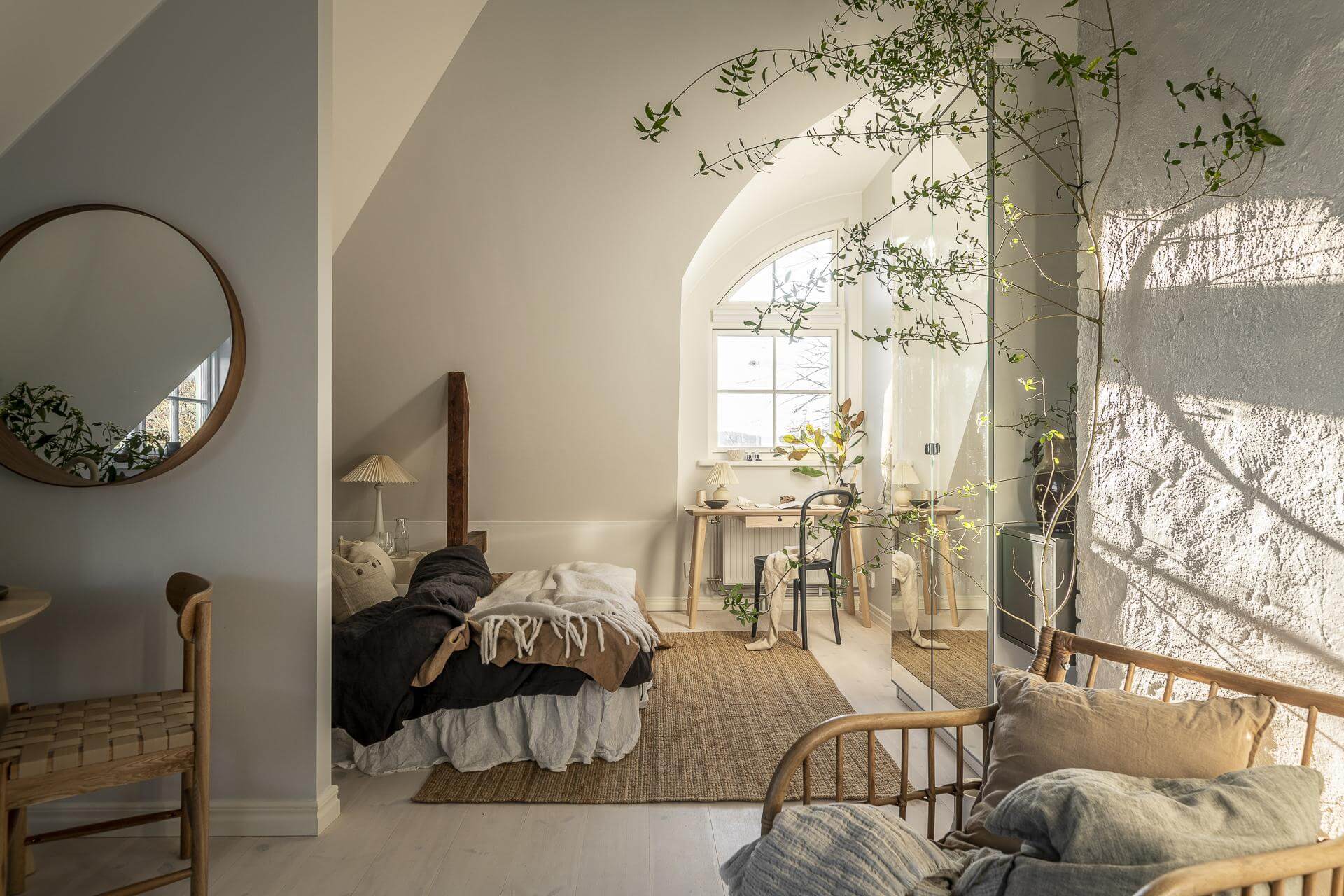 The sleeping area is hidden behind a half wall. A half wall is a perfect element to divide a one room apartment into a living and sleeping area.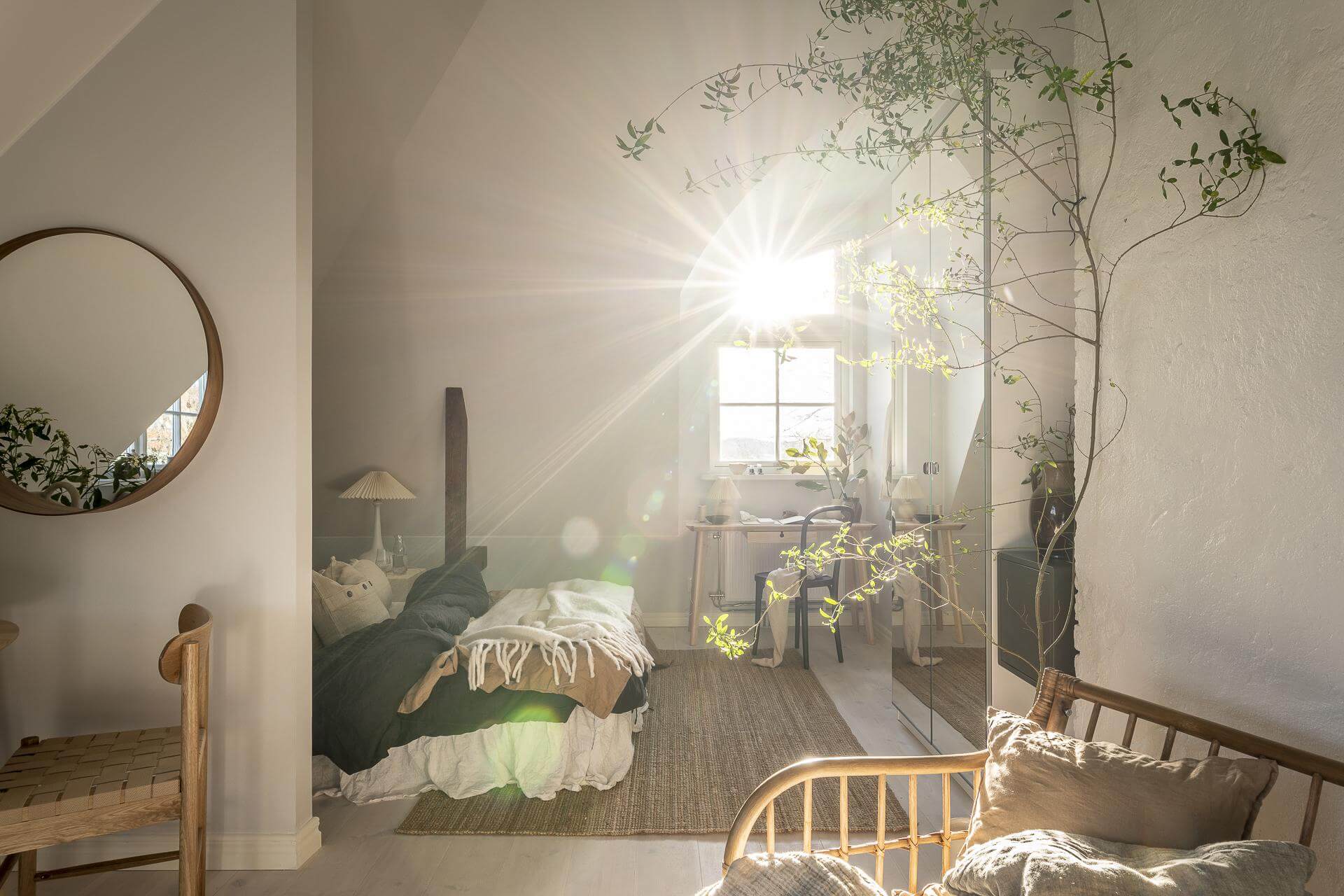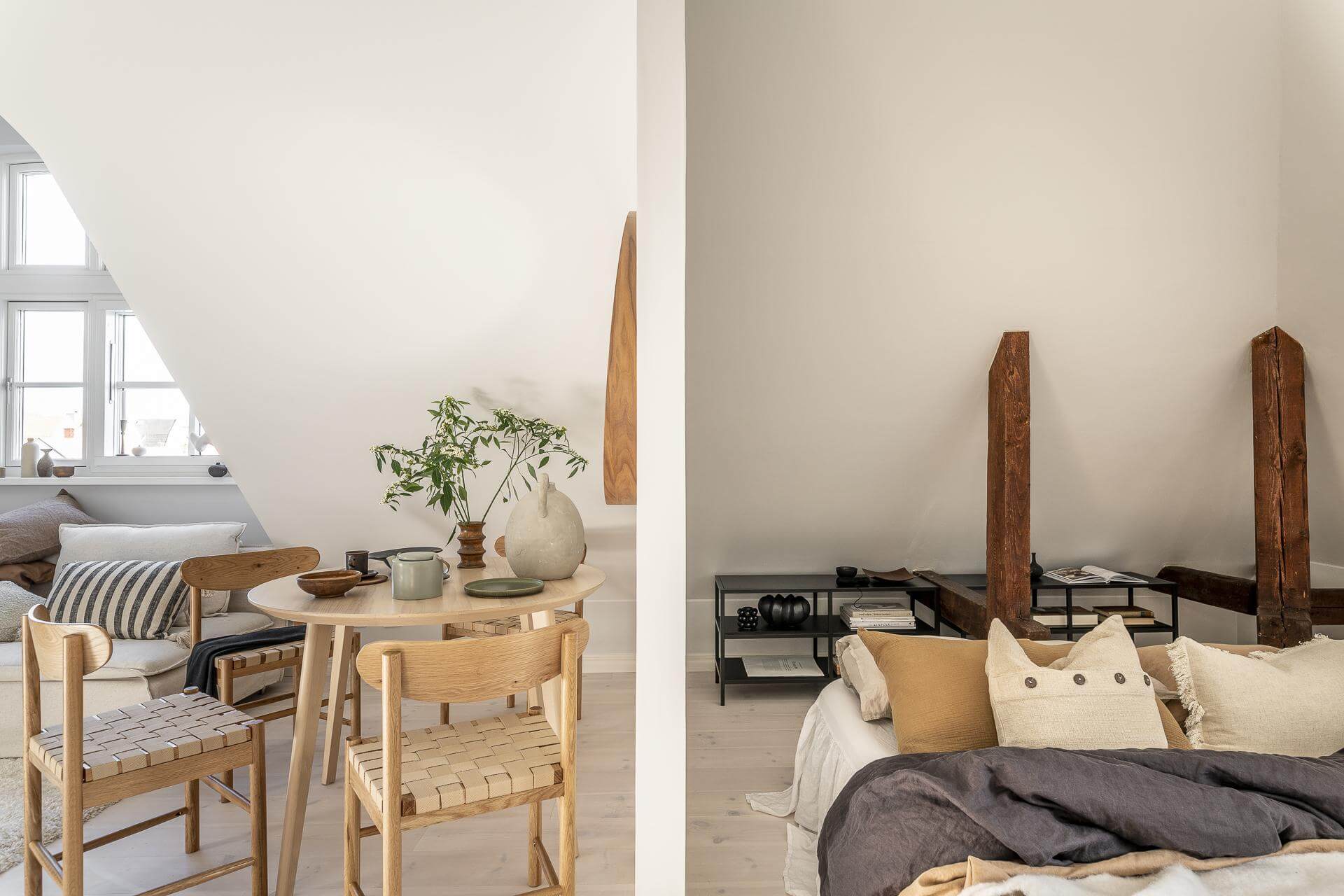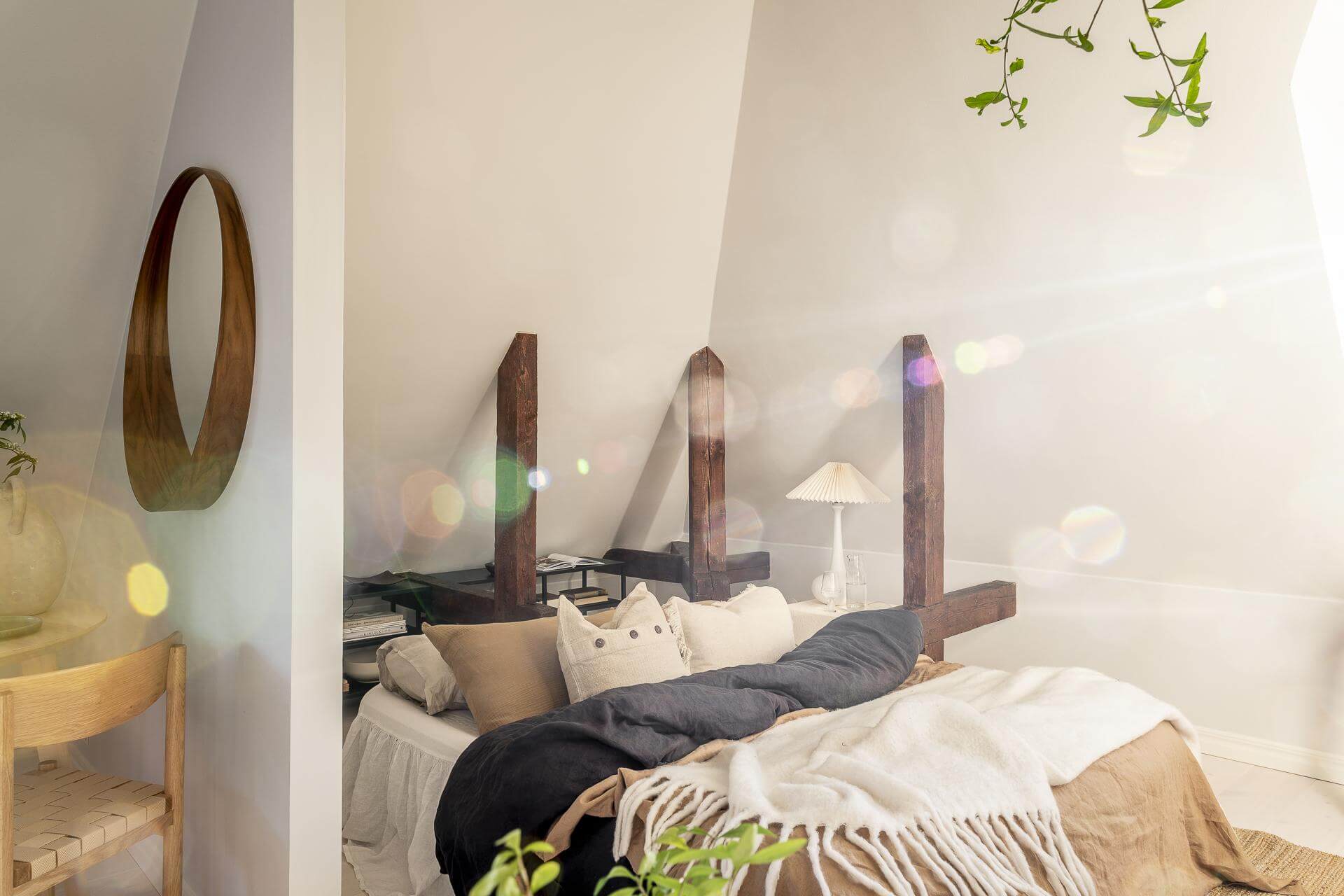 A small IKEA desk sits in front of the south-facing window which creates a lovely bedroom home office. The wardrobe with mirror doors helps to add light to the darker corners.
photography via Alvhem Mäkleri