A Light Nordic Home with Ochre Yellow Kitchen
Scandinavian homes are known for their wonderful light rooms. And this Swedish home has these light-filled rooms which are combined with subtle color touches.
This two bedroom apartment is located in the Södermalm region of Stockholm. The home was built at the turn-of-the-century (1907) and it still features design elements from those days, such as original wooden floors, mirrored doors, and deep window niches.
These historic elements are combined with contemporary furniture and decor. And in each room you will find color accents such as a pink bedroom, an ochre yellow kitchen, and green wooden floors.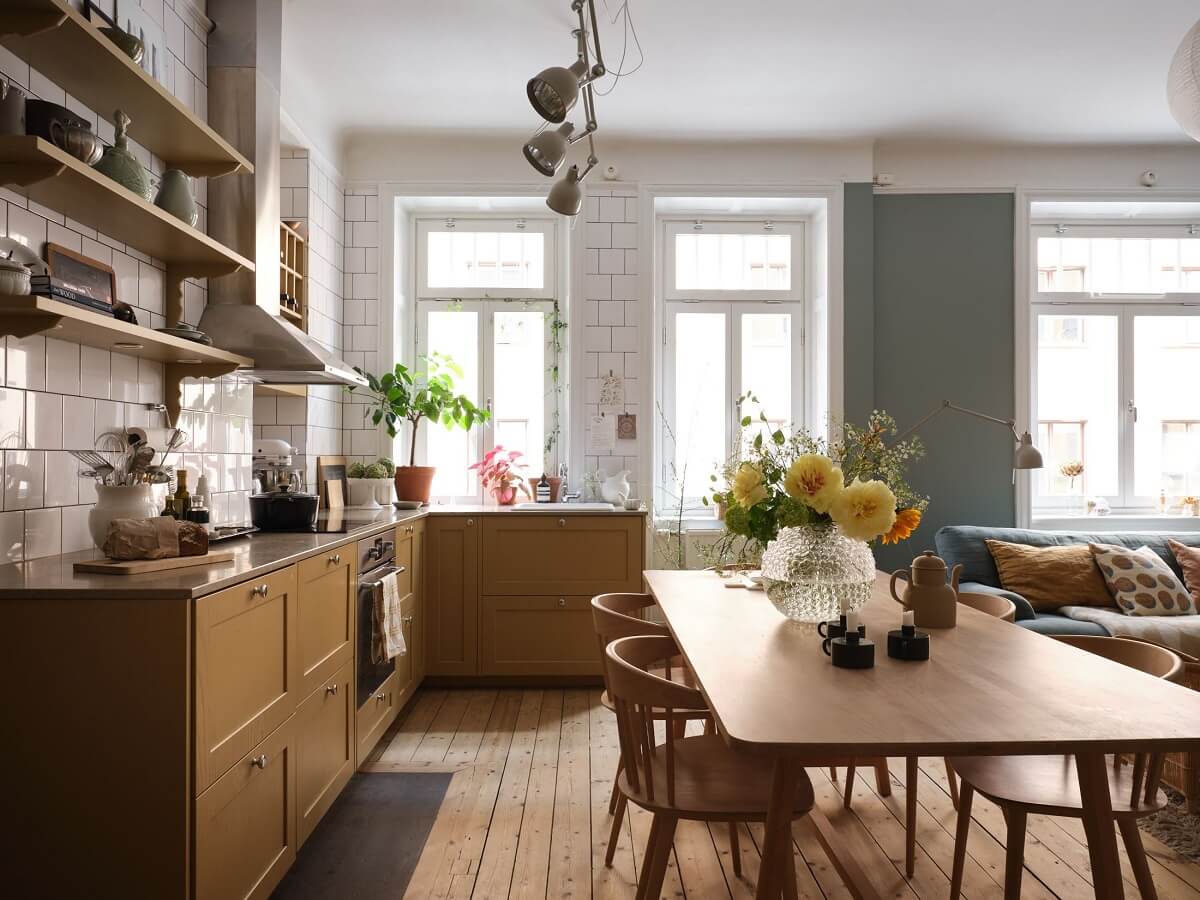 The light open-plan living room and kitchen sees a combination of colors. From ochre yellow kitchen cabinets, to gray/green walls, and pink color accents. Despite the use of multiple colors, the room feels very calm and inviting.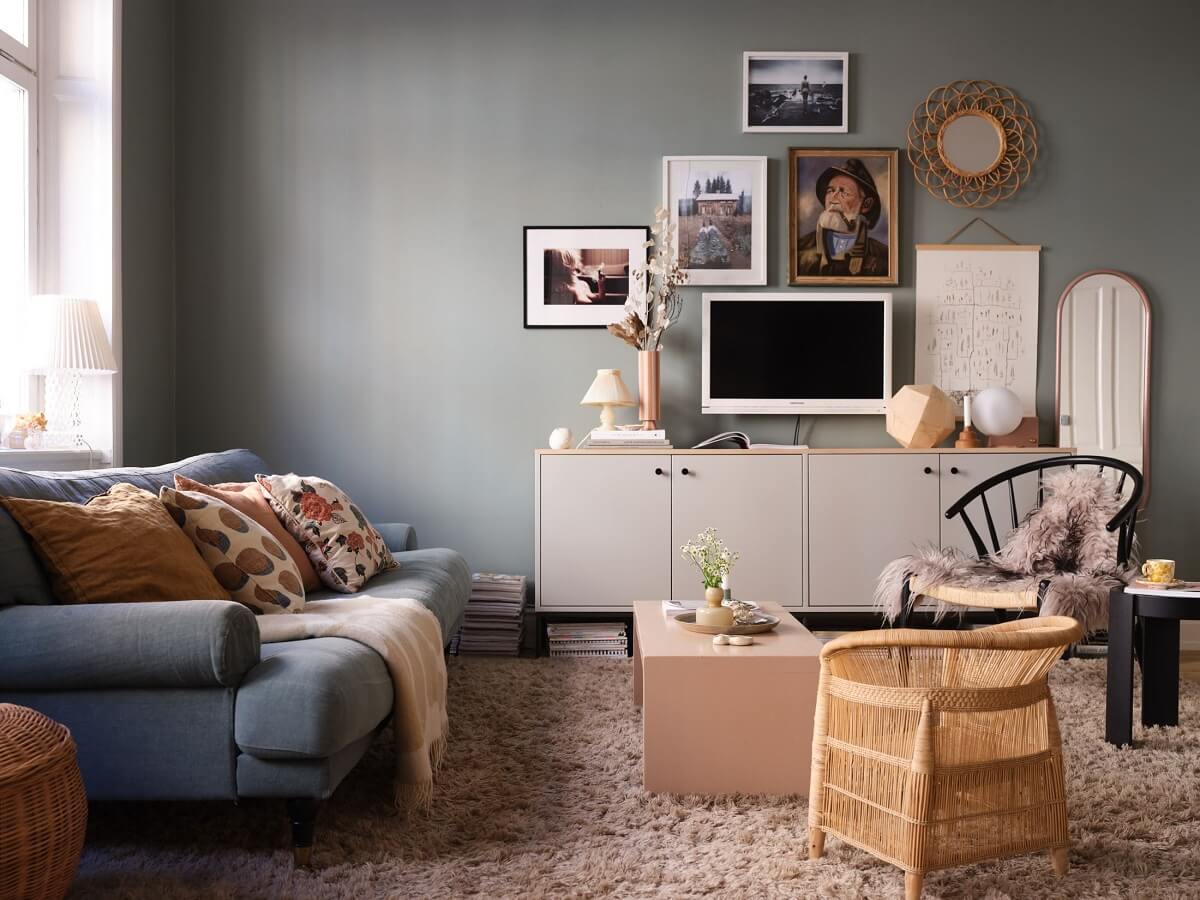 The sitting are in the social living room is defined by a large and warm rug. The gray/green walls are combined with a blue sofa and pink coffee table. The ochre yellow of the kitchen returns in the decor pieces.
The great thing about old homes is that they often have built-in cabinets. This living room has two spacious built in closets which certainly helps in keeping your home tidy.
The room is big enough for a comfortable seating area, a large dining table, and enough room to work comfortable in the kitchen. The two ochre doors on the let hide the fridge.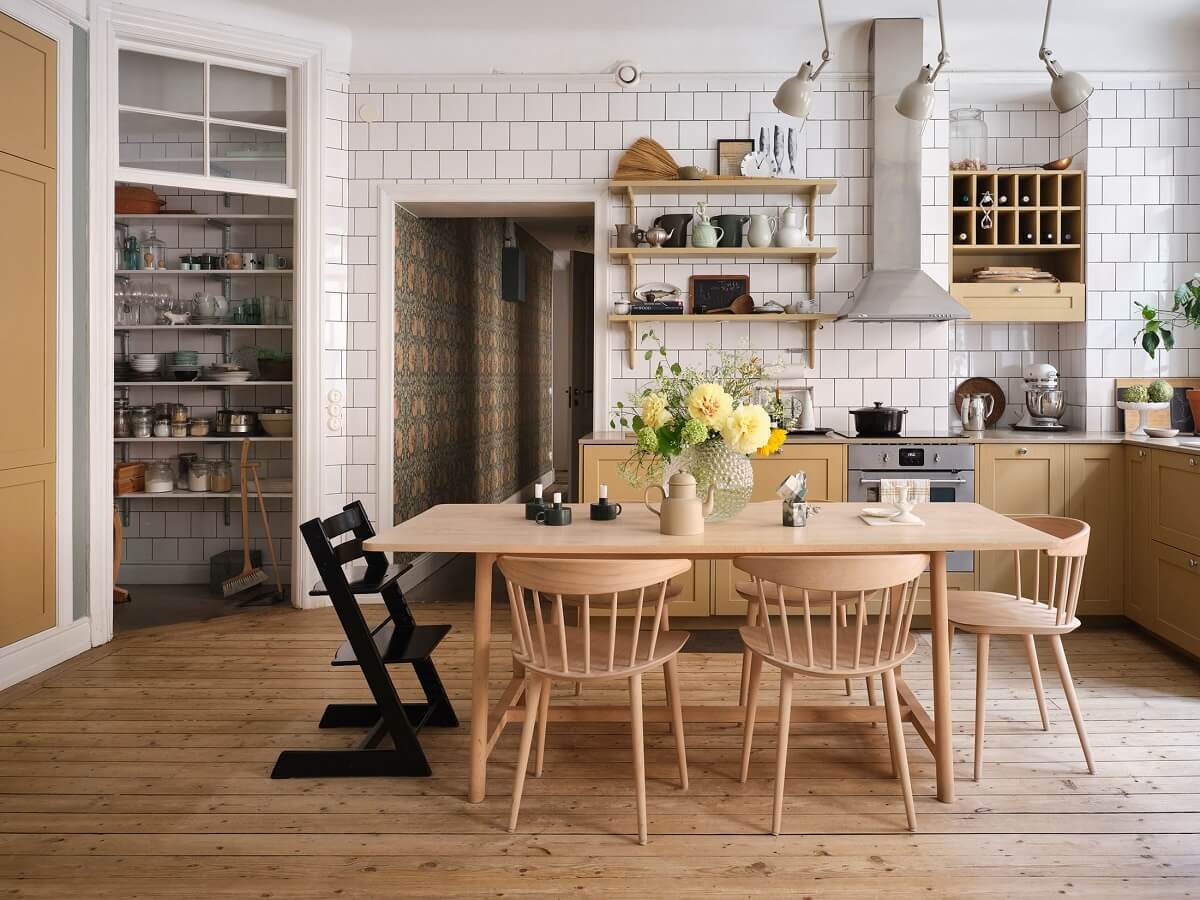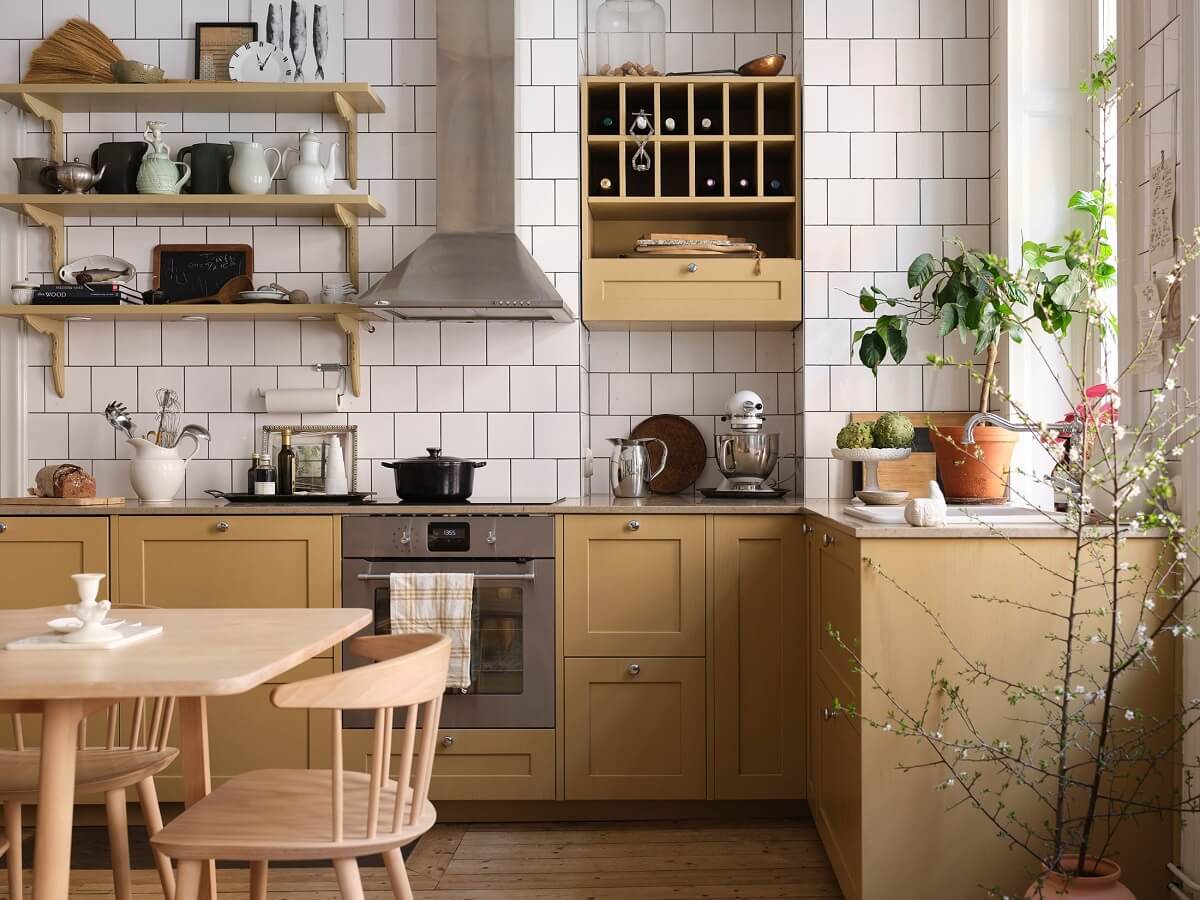 The kitchen is renovated in 2021. The walls in the kitchen and pantry are covered with white square 15×15 tiles in half joints. The worktop is made of limestone.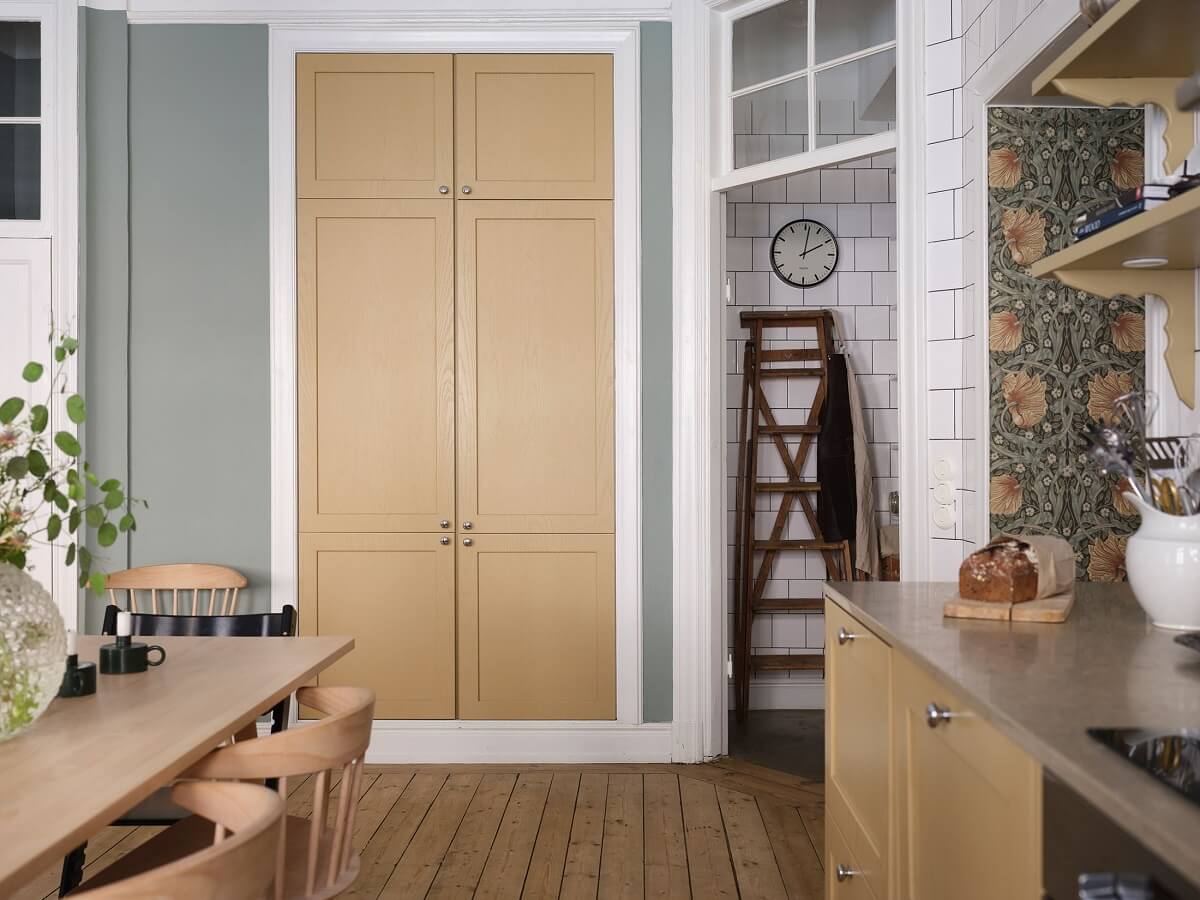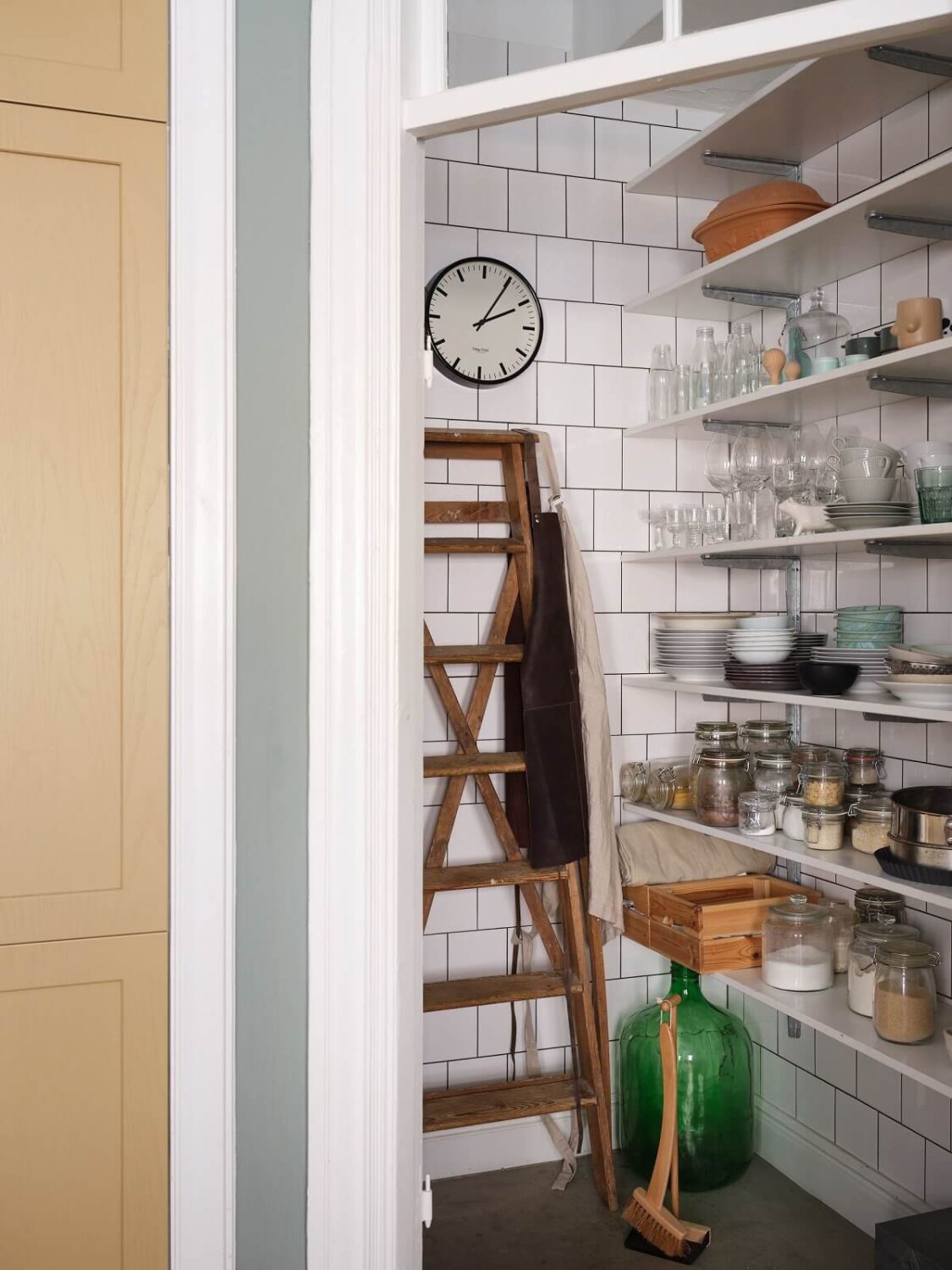 The hallway is covered wth William Morris "Pimpernel" wallpaper. The colors in this wallpaper return throughout the home.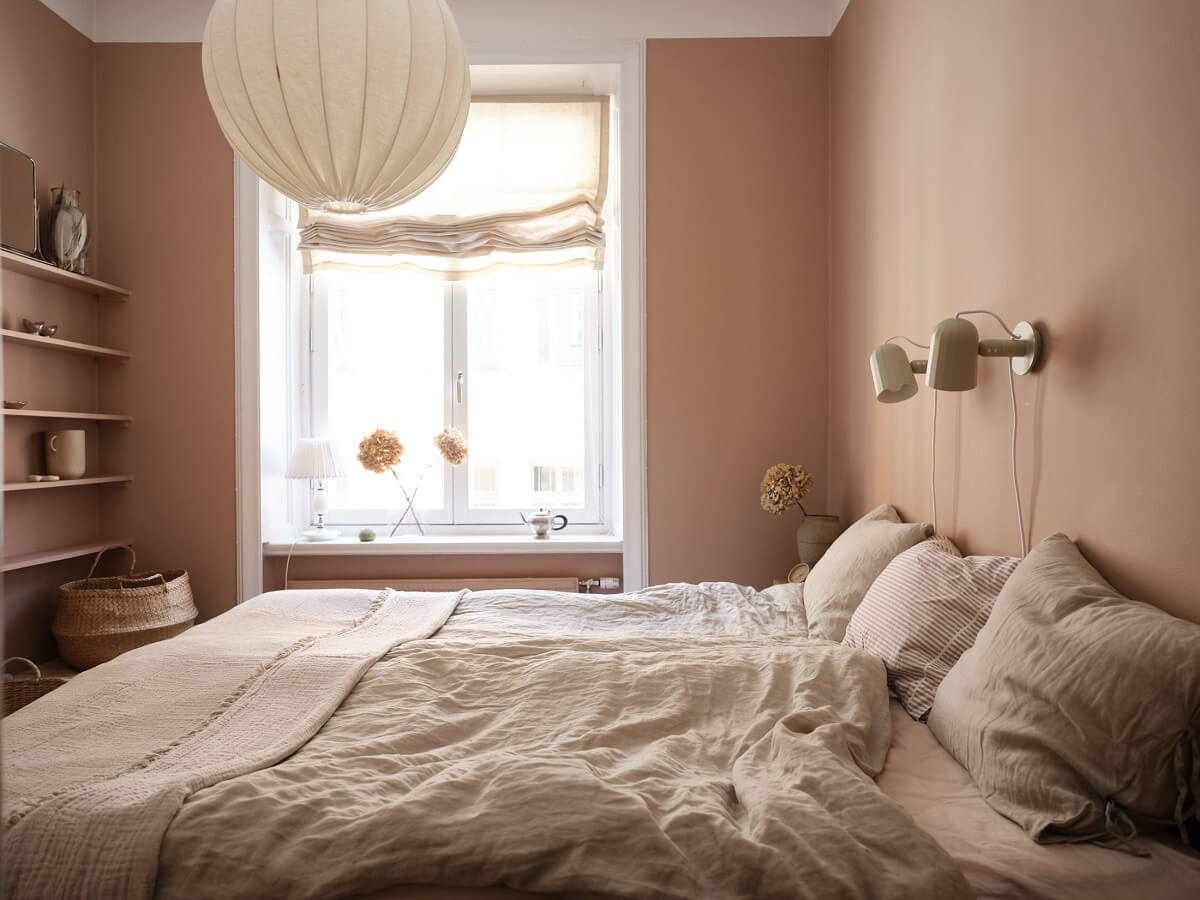 The master bedroom is painted in a lovely shade of pink. It has shelves painted in the same color and a small walk-in-closet attached.
The second bedroom is now a wonderful kids bedroom, with green/gray painted floorboards and a custom made bunk bed.
The walls are painted in a serene peach/beige tone and the room also has built-in wardrobes that keep this room nice and tidy.
Next to te built-in wardrobes they created a work area with a floating desk and Koala wallpaper by Ferm Living.
The bathroom has the same wall tiles that were used in the kithen. These are combined with natural colorful Marrachech-designed floor tiles.
styling by Lindholm & photography by Johansson for Historiska Hem