A Feast Of Color In An Amsterdam Family Home
The home I'm going t show you today is going to put a smile on your face! This family home in Amsterdam is located on the ground floor of a former bhuddist center and has now been converted into a fun, colorful home.
The base is relatively calm with a white floor, soft pink walls and exposed wooden beams. But everything else is bright and colorful, from blue to pink and yellow to purple it's an amazing mixture of color, textures and home decor.
The home is on 1 floor and very long but by using skylights you still get natural light in the back rooms. I especially love the kitchen and dining area, it's so cozy and I love the pink tiled nooks in the kitchen. I think it's hard to be gloomy in a house so colorful and fun.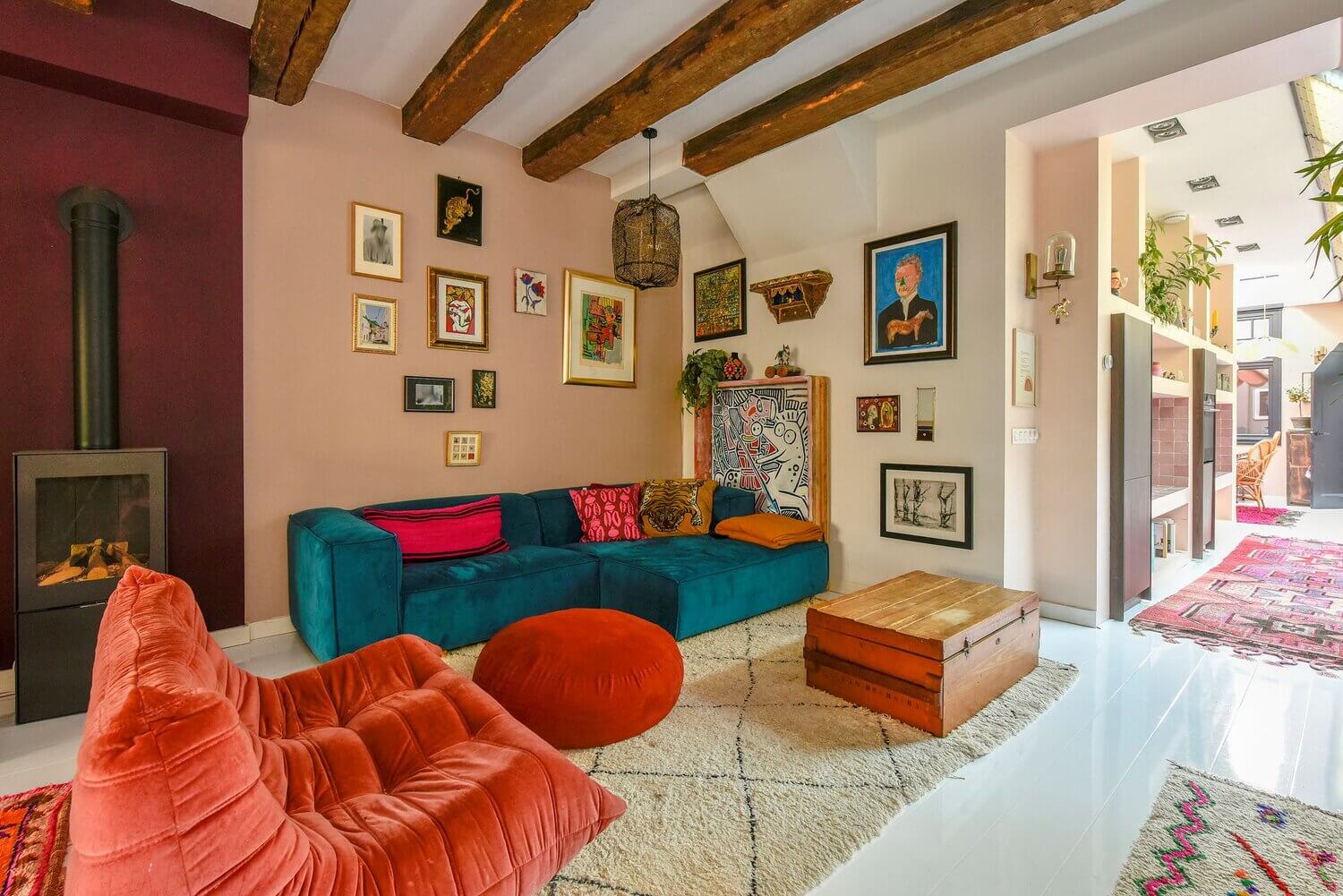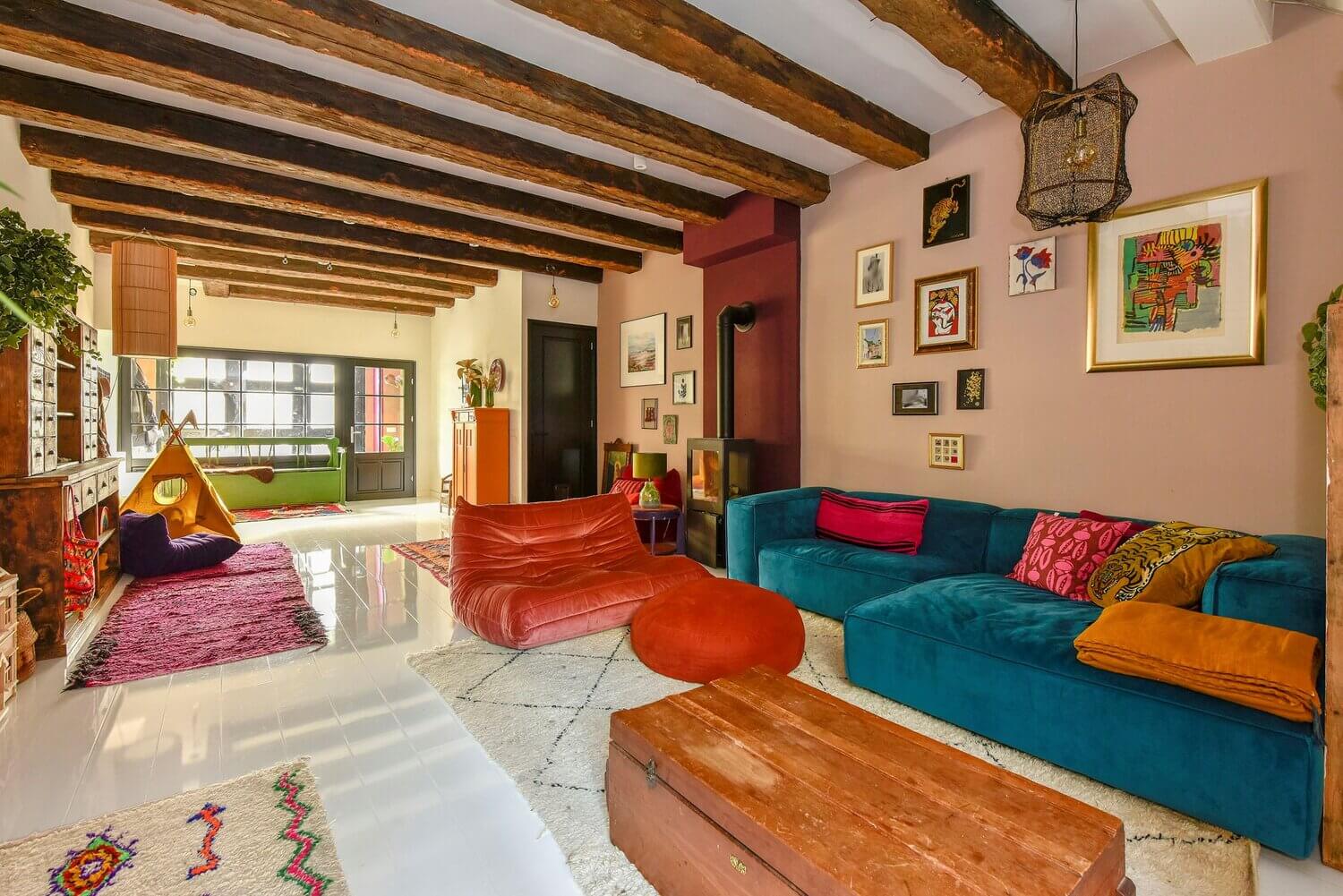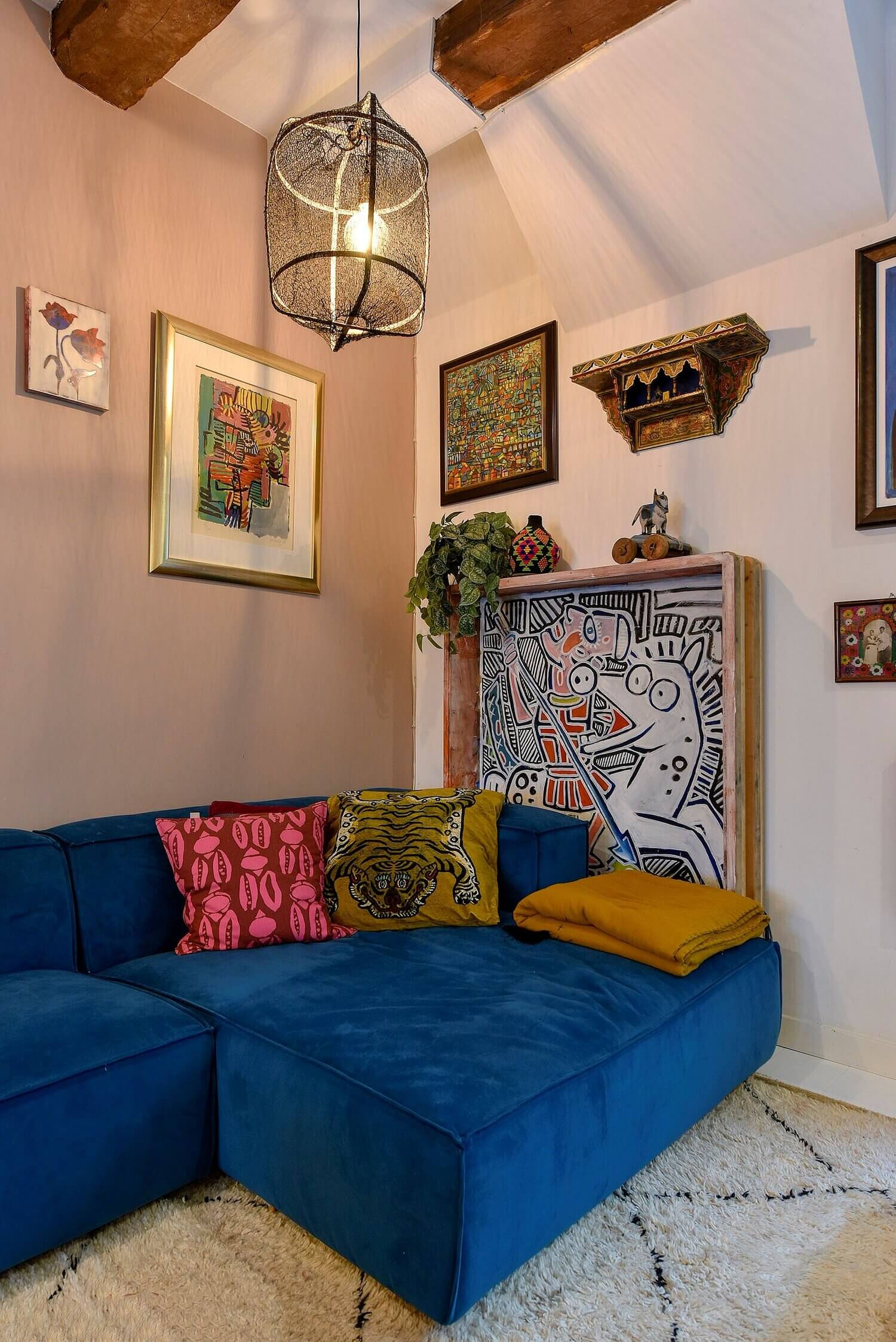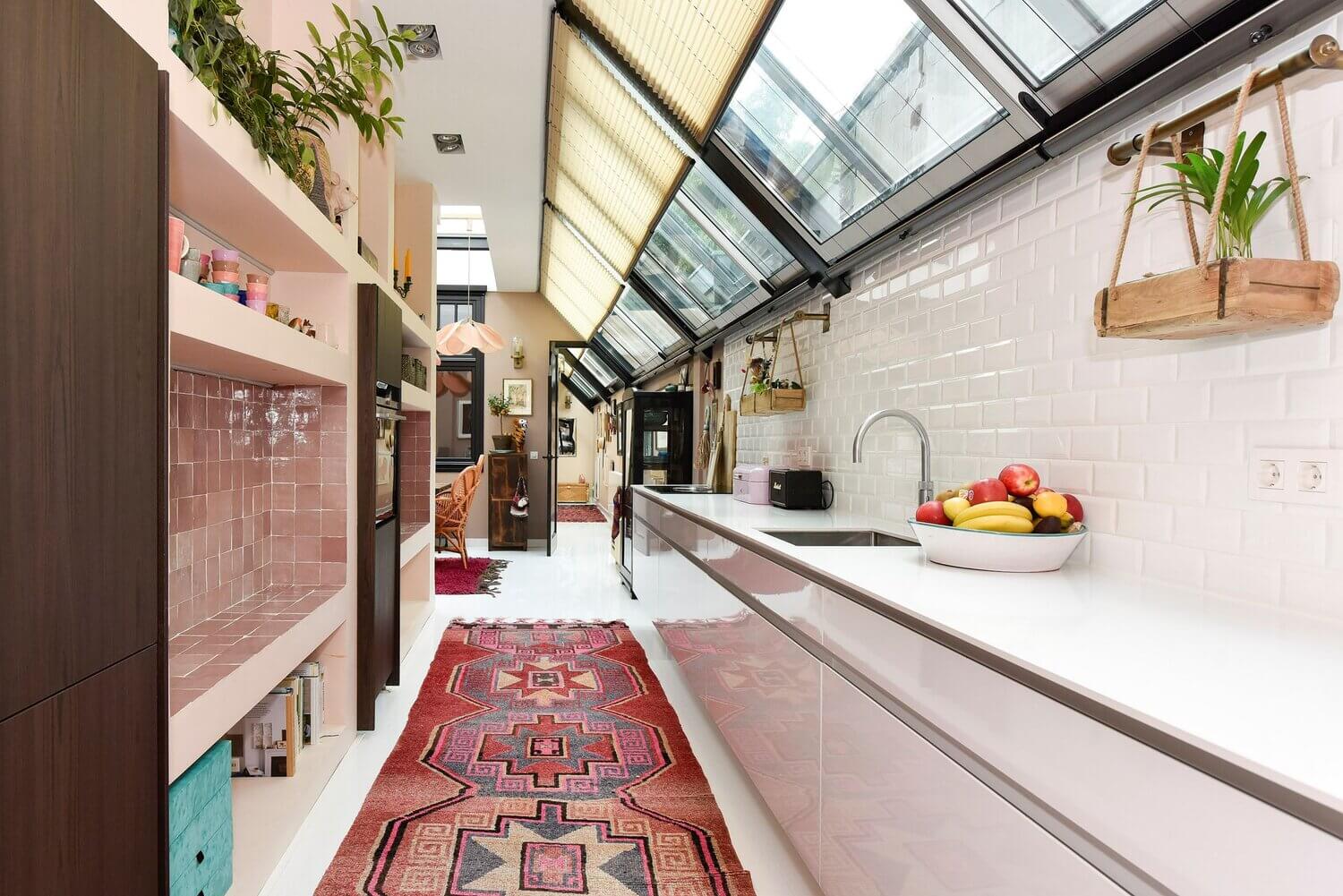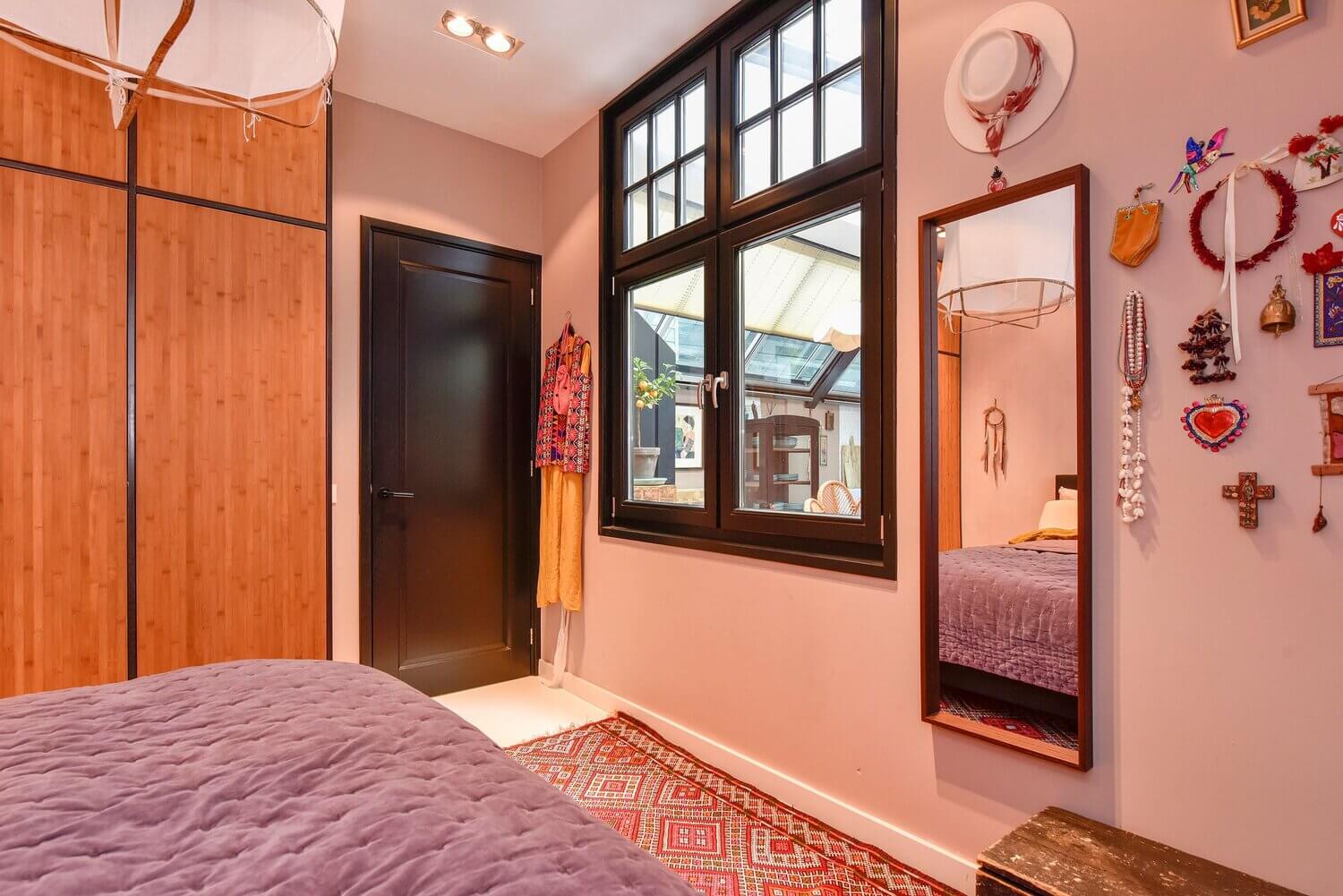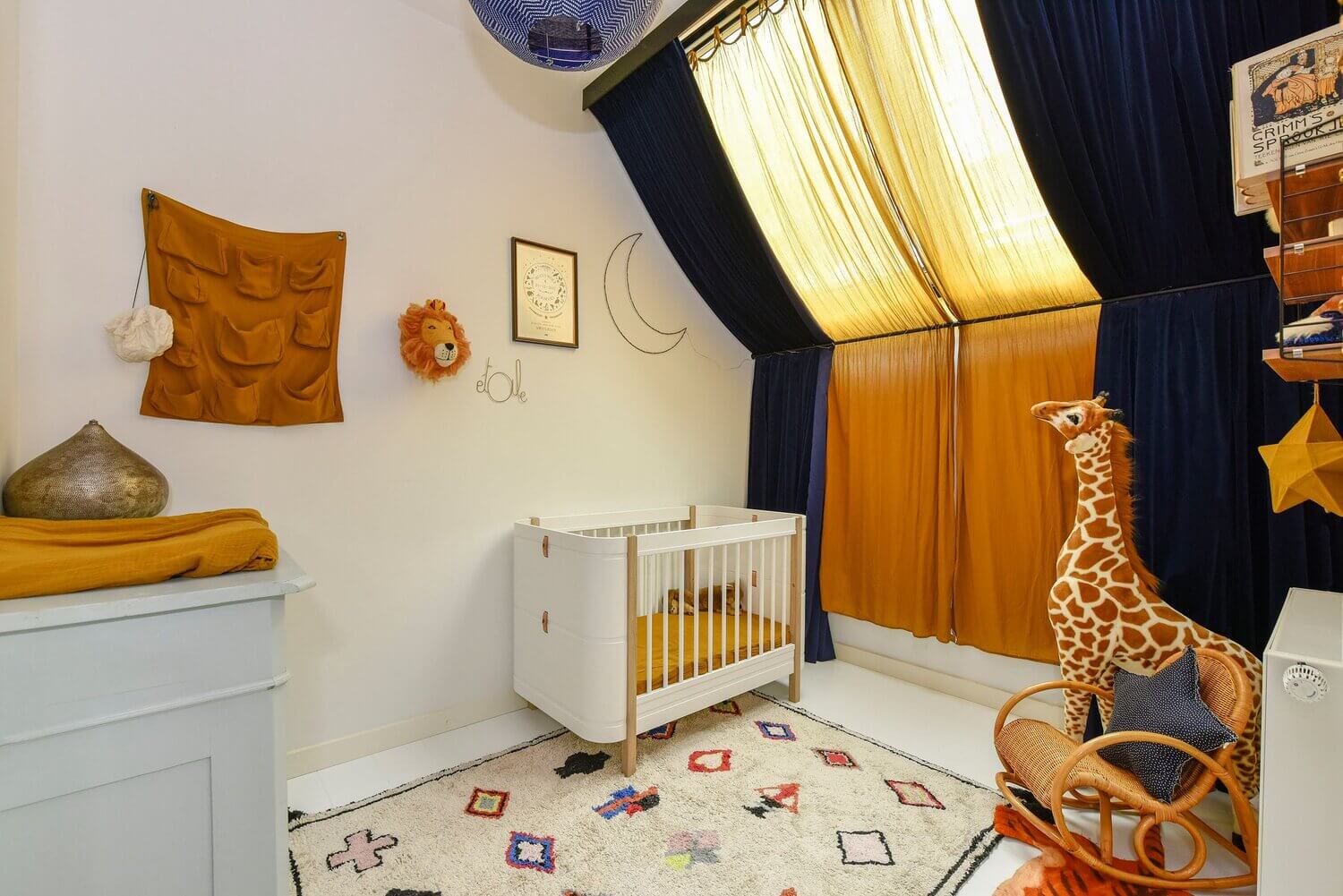 photography by Boelen Makelaardij