A Carefully Restored Victorian House in Los Angeles
Today's home tour will show you a very unique house. This Victorian style home in Los Angeles is the only surviving Bunker Hill home in Los Angeles.
The house was built in the 1800s and is known as the "John Wesley Ellis Residence" after the Presbyterian minister who commissioned to build this place. It was first build as a place which would later become the Good Samaritan Hospital.
The neighborhood is which this beautiful house stood, is long gone. And all other properties have been demolished. With the exception of this house, which has been moved twice to a different location and now stands in the Angelino Heights neighborhood.
The last couple of years, the house has been restored by Brooke Safford, a historic preservation developer who works in New York and Los Angeles. The goal was to create a home where the historic bones blend seamlessly with modern features.
Many of the house's original features have been preserved including wooden floors, decorative mantles, turn of the century door hardware, pocket doors, stained glass and original bay windows.
The custom made chef's kitchen has maple cabinetry, porcelain counters, reeded glass and matching Douglas fir wooden flooring.
The dark wooden floor and windows are combined with furnishings and decor in light color tones.
There aren'many color touches in this home, but some subtle natural tones have been added such as here in the home office.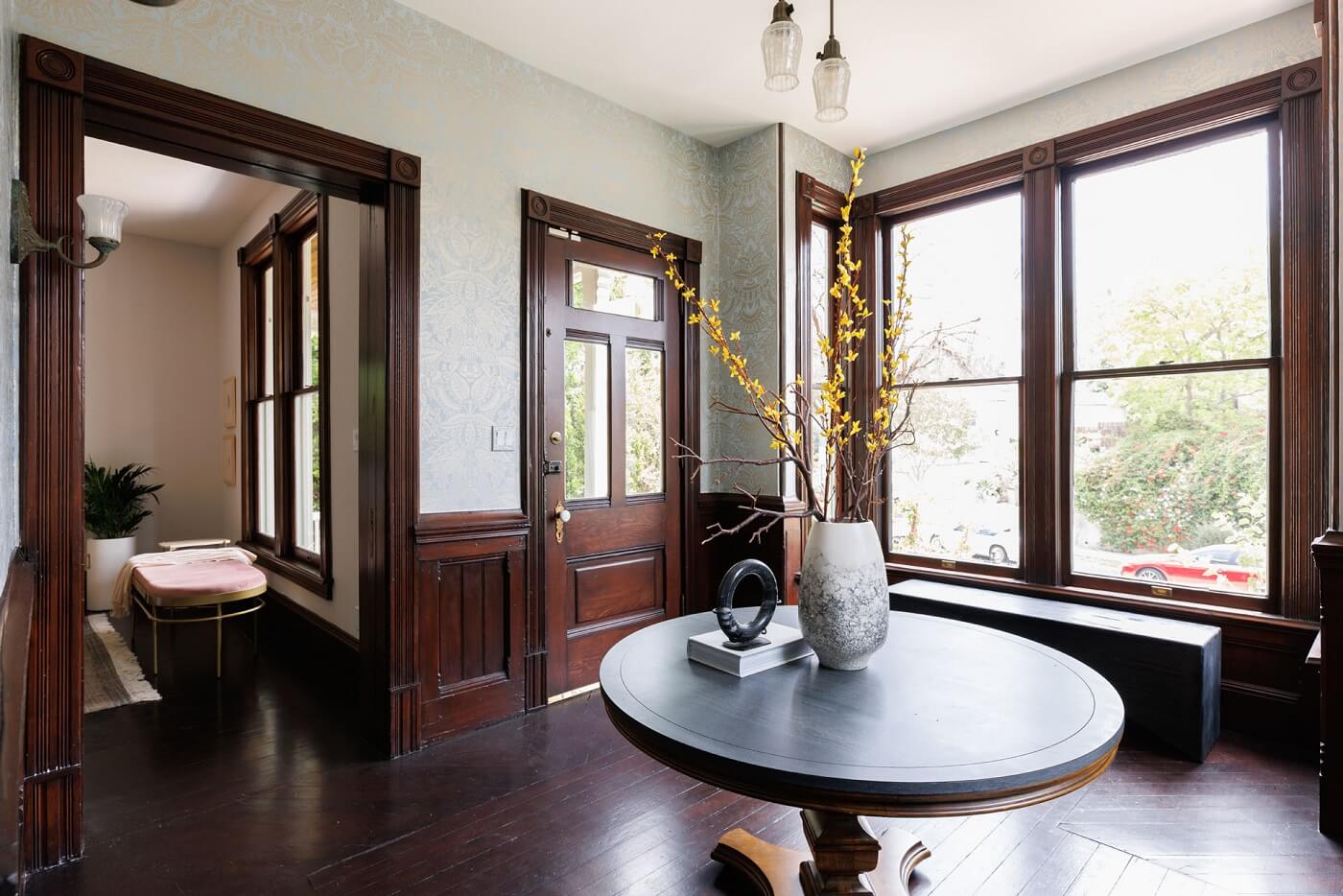 The wallpaper in the hallway is "Orangerie" by Farrow & Ball.
The bathroom features original stained glass windows.
The house includes a guest suite with wooden ceiling.
More L.A. Homes with Historic Features: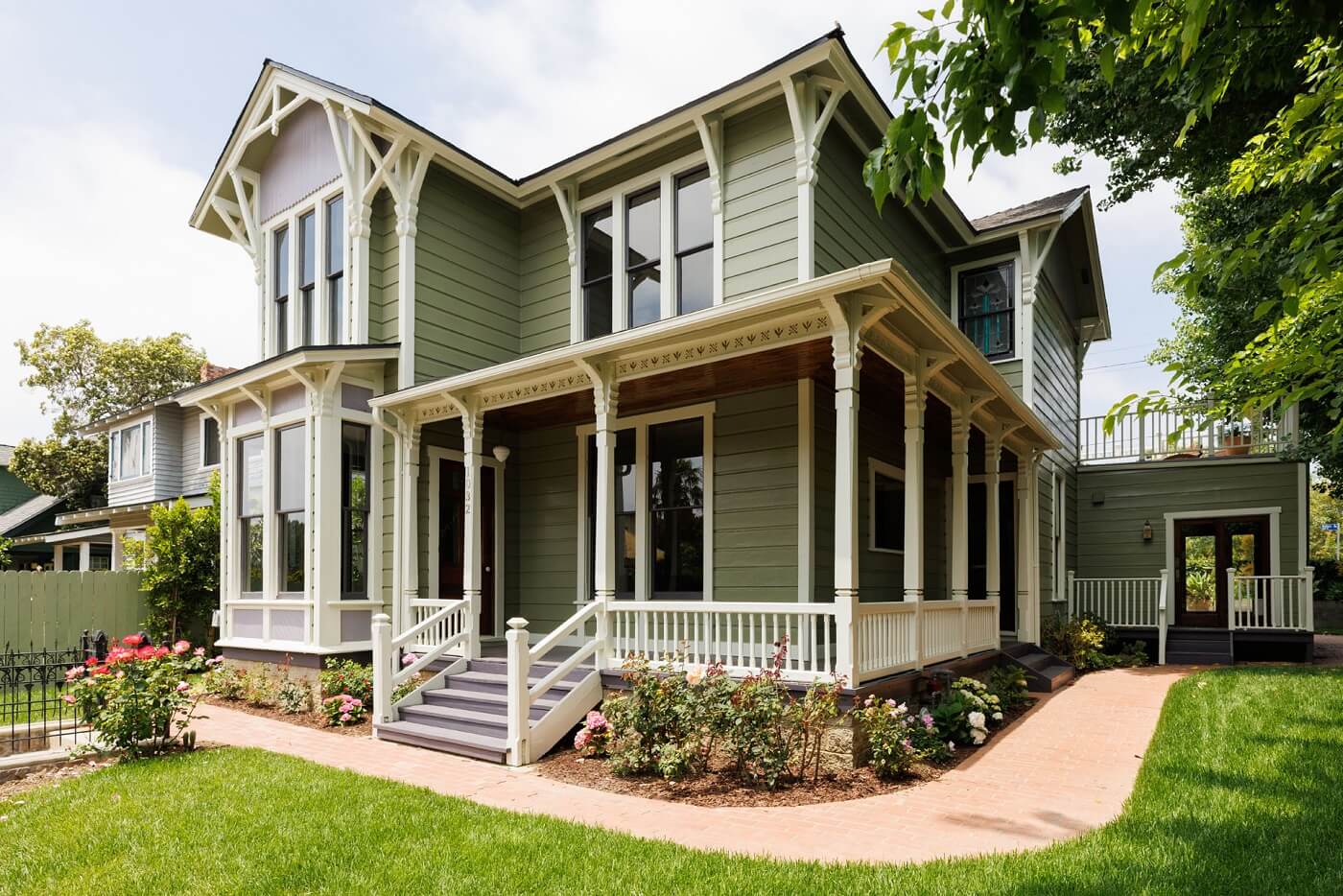 The house is for sale with Benjamin Kahle of DPP Real Estate – photography by Virtually Here Studios