A Colorful Family Home in an Old Swedish Station Building
Are you ready for a beautiful building conversion? In Sweden lies the Ösmo train station building that has now been converted into a colorful family home. Built in 1901 this station building was built in a national romantic architecture style which was the successor in Sweden of Art Nouveau architecture. The National Romantic style became really popular in Sweden around 1910 so this building – designed by architect Ferdinand Boberg – was a real trend setter.
In 2010 a family bought the former train station building and they have carefully renovated the historic building and turned it into a light, colorful family home.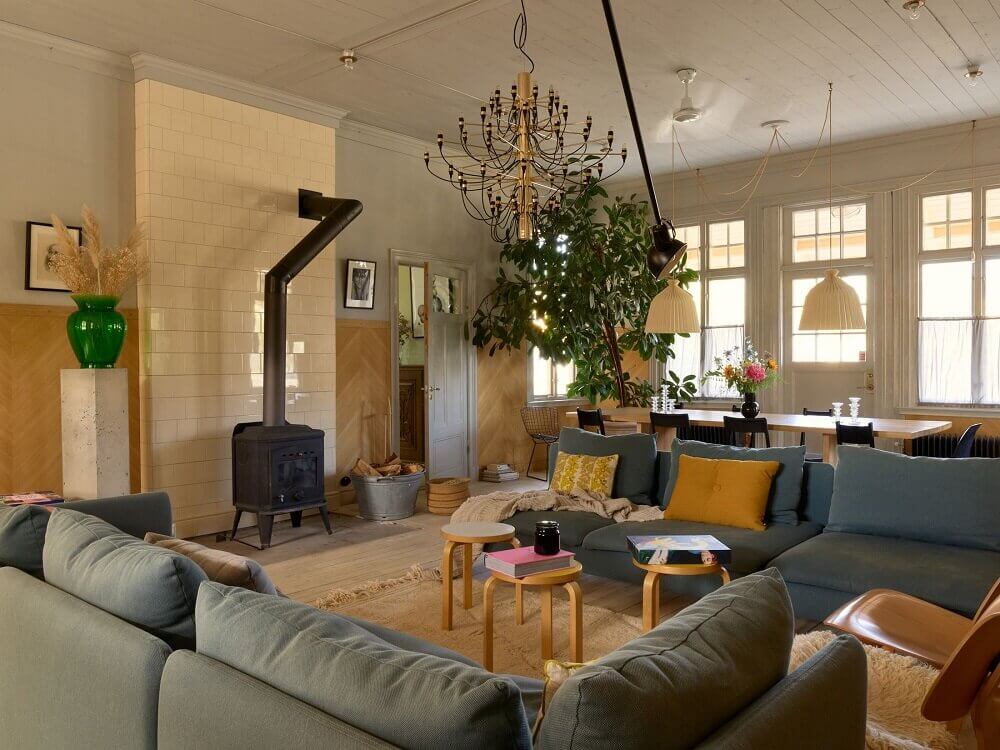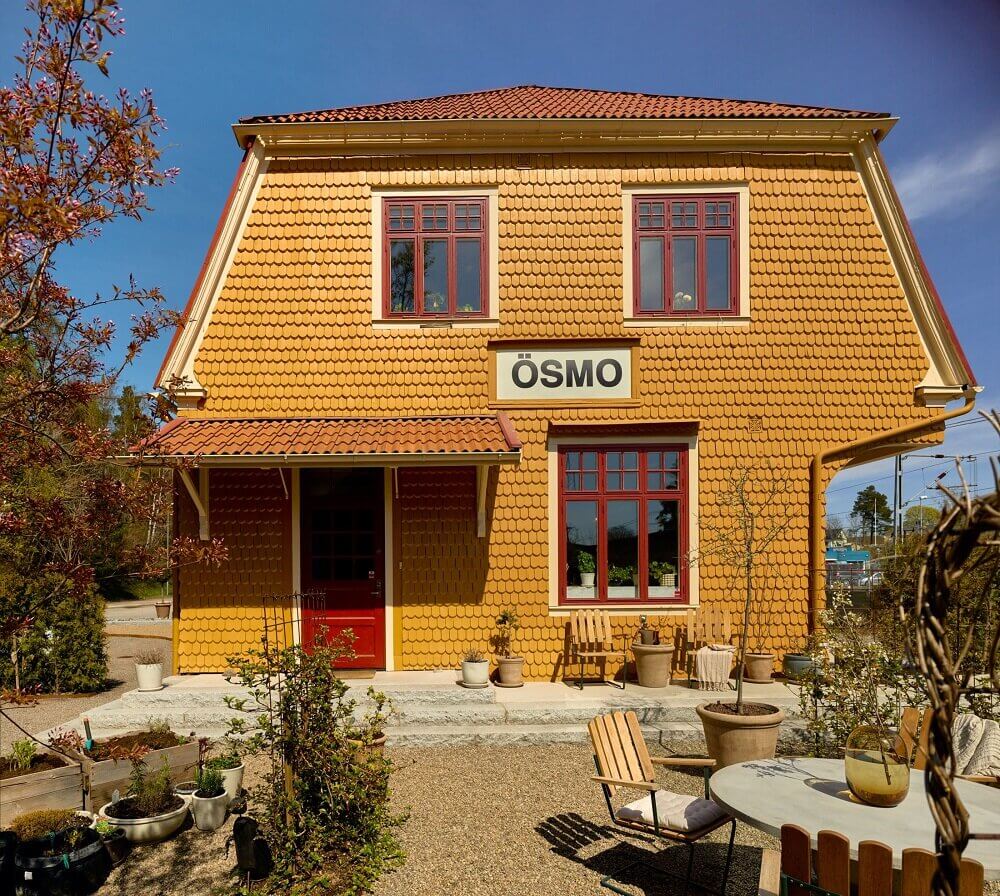 The former waiting room has been converted into a living room with high ceilings and windows on two sides of the large room. The wooden wall panels are made of oak veneer and the walls are painted in Pavilion Grey by Farrow & Ball. Two blue IKEA Soderhamn sofa's stand opposite each other and add a nice color touch to this room. Despite it being a fairly large room it certainly feels cozy.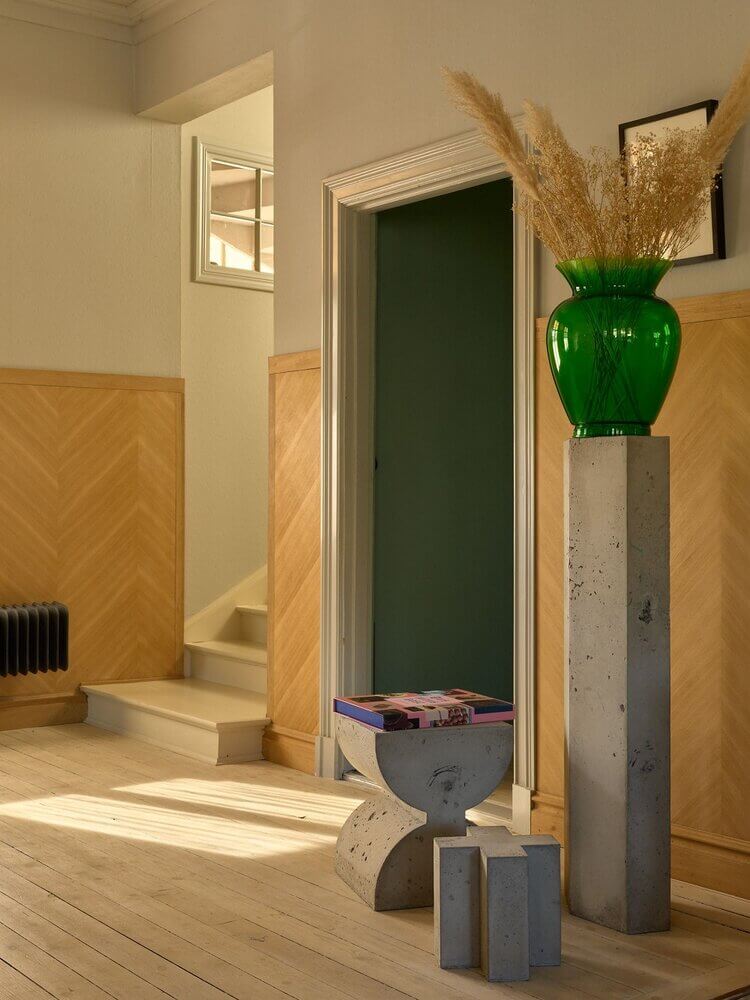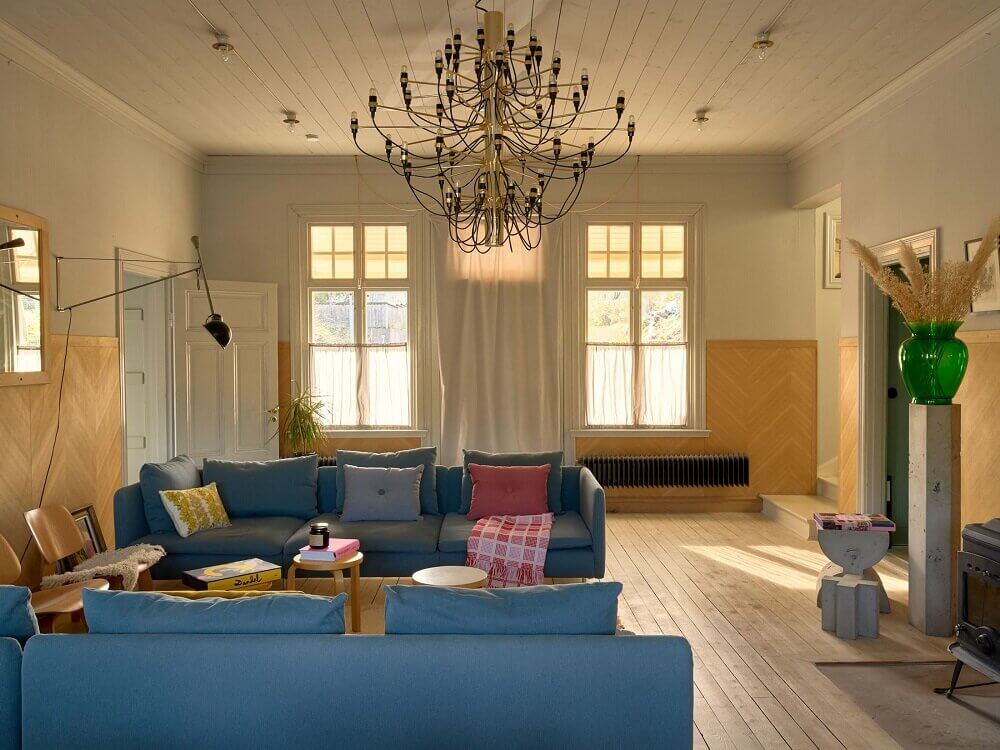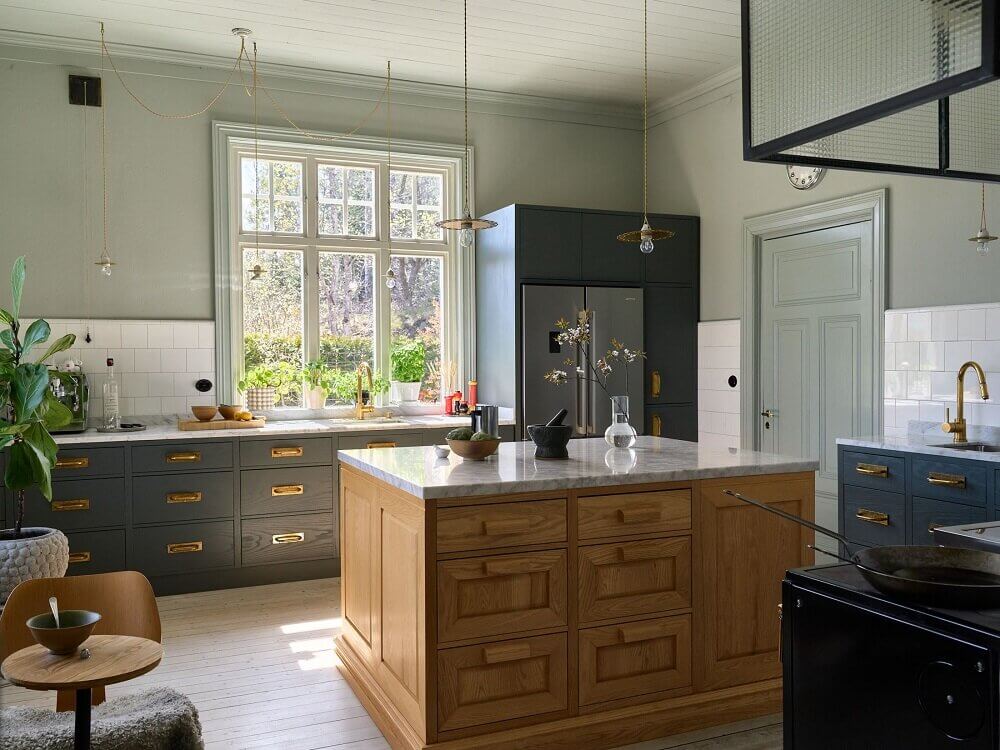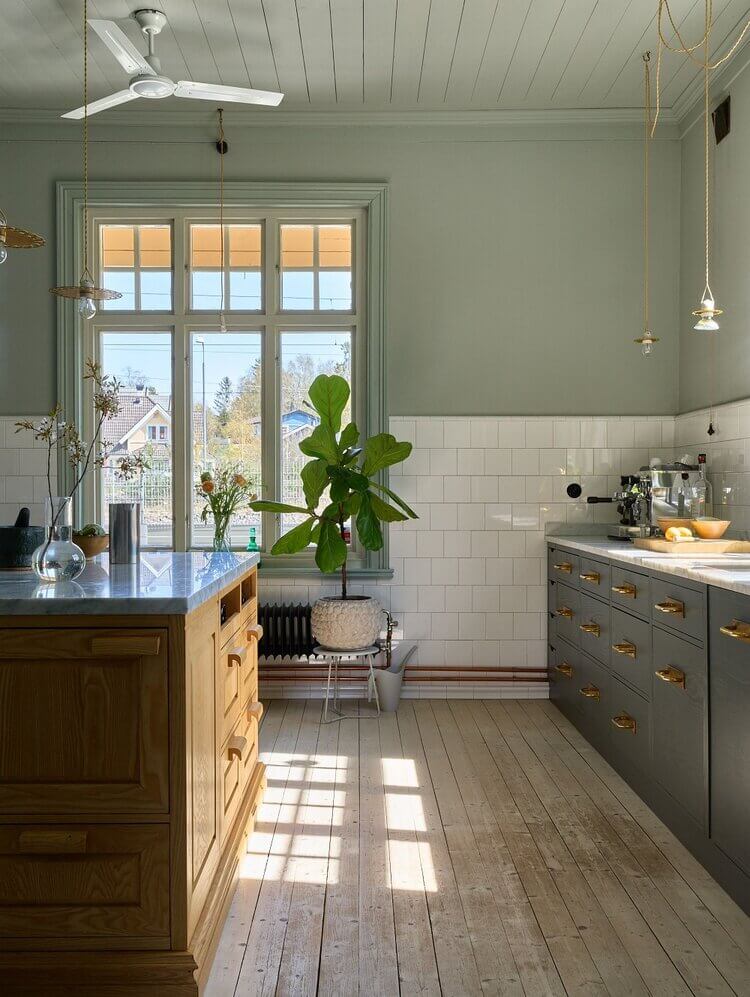 A light luxurious kitchen with a kitchen island that reminds me of an old shop counter. The blue cabinets add color and the Victorian tiles add a little character to this room. I also love that small leather breakfast bench with round tables.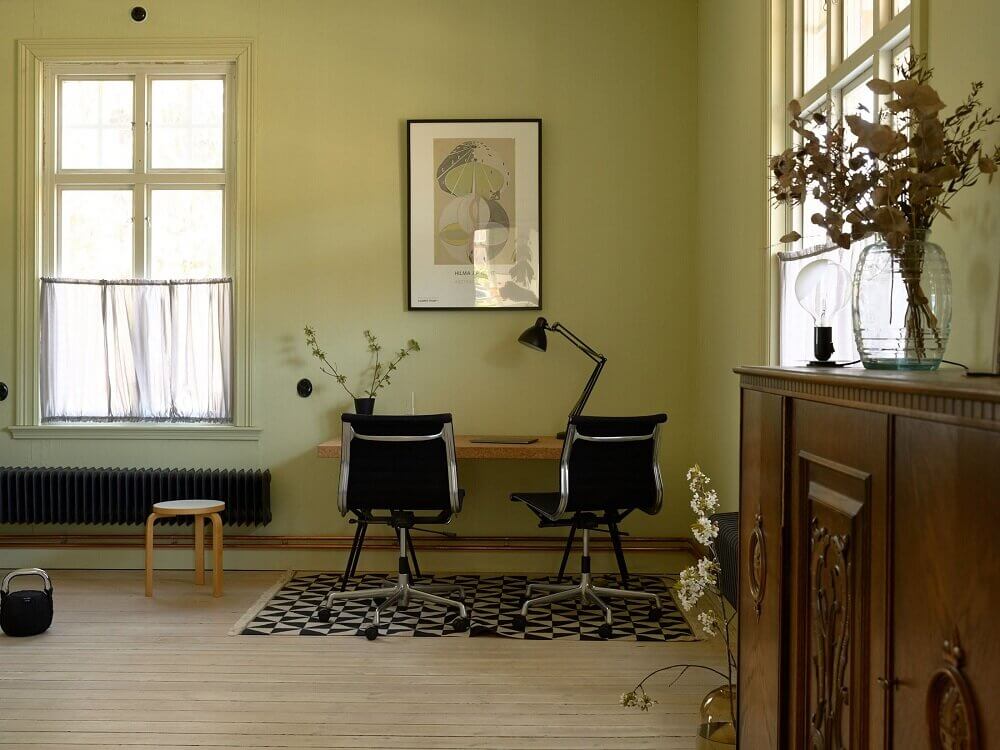 A clever designed bathroom with a freestanding bath, toilet and wash basins. Around the corner you'll find a built-in spot for the washing machine including storage cabinets making this wash area look neat and tidy.
But what really stands out in this bathroom is the large dressing table that spans the entire wall. There's enough place for 2 people doing their make-up and overhead is plenty of storage.
There's a second family room on the top floor, and while the sitting room on the ground floor already had blue color touches this one is entirely blue. The room has a beautiful Swedish fireplace, comfy chairs and a green sofa.
The Architect
Ferdinand Boberg (1860-1946) was one of the most important architect's of Sweden in his time. For a long time he was at the forefront of innovative architecture thanks to his innovative creativity. Boberg was also a creative artist making furniture, textile patterns, tile stoves and ceramics.
The National Romantic architecture period was based on old Swedish building traditions and was based on a romantization of what was real and safe. Also important with this building style was the attention to craftsmanship and using local materials.
styling by Lindholm & photography by Fredric Boukari for Historiska Hem