A Small But Stylish Scandinavian Apartment
I've got a typical Scandinavian apartment for you today. The small home is decorated in typical Scandi colors with lots of white, grey and earthy hues. The apartment is only 45sq. meter but by removing all doors, all the spaces flow into each other with makes it appear a lot more spacious.
They even put a window between the kitchen and sleeping area to bring natural light into the kitchen space. I love these homes so much, they're designed so beautifully which makes it totally fine that they're not that big.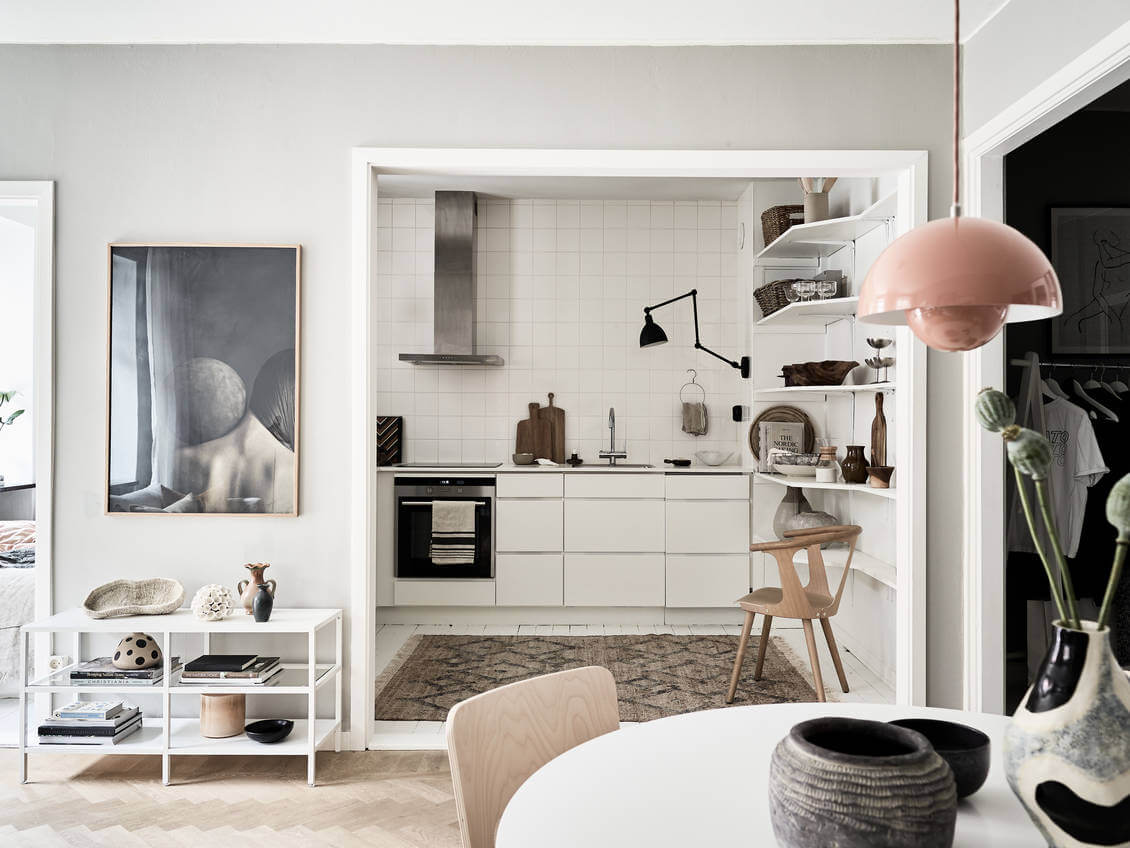 styling by Annica Clarmell & photography by Jonas Berg for Stadshem